CHESTERFIELD'S NOTICE OF BIRTHS & BIRTHDAYS

Please email or call us with your announcement of your new arrival or the birthday boy/girl along with any pictures. This service is completely FREE.


Happy Birthday To The Mayor Of Chesterfield
Chesterfield's Mayor - Cllr Alexis Diouf - Wednesday 4th January 201




The town of Chesterfield and The Chesterfield Post would like to wish it's Mayor, Cllr Alexis Diouf, a very happy 60th birthday today.

From all friends and family and colleagues.
The Green, Dronfield, Hosts 100th Birthday Bash For Elsie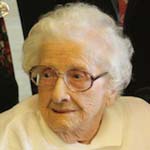 Monday 24th March 2014 The Green, Dronfield, has hosted a special birthday bash to celebrate resident Elsie Wilson's 100th birthday.

On Friday 14th March, Elsie celebrated her 100th birthday at the Nursing Home - with staff organising a big tea party, bunting, balloons and flowers. Elsie's friends, family and all the staff joined the fun to mark this very special occasion.

The Mayoress of Dronfield, Councillor Liz Blanshard presented Elsie with a card and a bouquet of flowers, on behalf of Dronfield Council and said she was surprised to learn that Elsie was one of three residents at The Green who... READ MORE...

Birthday Celebrations For Hasland's New Centurion
Monday 28th October 2013 On Saturday 26th October, more than 150 people, including family and friends and people from Hasland Methodist Chapel, joined celebrations at Eastwood Park Village Hall for the 100th birthday of Joyce Spanswick.

Joyce was born in Lincolnshire on 29th October 1913 and moved to Hasland from Surrey 18 months ago, to be nearer to her family.

The highlights for Joyce were seeing all her family together, whilst her surprise guests, the Mayor and Mayoress of Chesterfield... READ MORE...