LATEST NEWS FROM MATLOCK TOWN FC

Jake Orrel's Matlock Town Loan Extended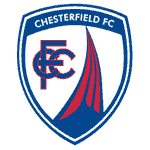 Tuesday 23rd February 2016
Young Chesterfield forward Jake Orrell has extended his loan stay with Derbyshire non-league side Matlock Town.

The 18-year-old struggled with injury during his initial spell with the Gladiators, restricting his game time with the Northern Premier League Premier Division club. Orrell has appeared twice for Matlock, making his debut as a substitute in the 2-1 win over Hyde United in late January.

The loan spell ends on March 21st.
Matlock Town News Roundup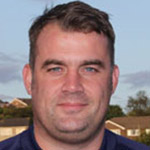 Friday 21st August 2015 Manager Mark Hume surveyed his Matlock Town side's performances in their opening two matches of the 2015/16 campaign and says, "we must look at the positives."

The Gladiators have collected three points from six, a first day 2-1 win at Frickley Athletic last Saturday being followed by a home loss by the same scoreline to newly promoted - and many peoples' title favourites - Salford City, on Tuesday night.

Late goals have been the theme of those first two contests, Frickley scoring first through Jameel Ible on 77 minutes in the first match before... READ MORE...
Spireites Earn Comfortable Autoworld Cup Win At Matlock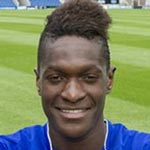 Friday 10th July 2015 Chesterfield got their pre season schedule underway with a comfortable 3-0 over Matlock Town at Causeway Lane under new boss Dean Saunders - meaning they hold the Autoworld Cup at the Proact for a year.

Goals from Jay O'Shea, new signing Sylvan Ebanks-Blake and Armand Gnanduillet handed the Spireites a routine victory as Chesterfield fans caught a first glimpse of the new regime in action.

Saunders fielded a strong starting line-up with new signing Ebanks-Blake partnering Sam Clucas up front in a 4-4-2 formation... READ MORE...
A Good Easter Period For Matlock In Battle Against Relegation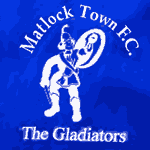 Wednesday 8th April 2015 Easter has been reasonably good for Matlock as they battle to release themselves from relegation peril, with a point from Easter Monday's local derby with Buxton, following a good performance resulting in a 3-1 away win at Barwell on Saturday.

For Buxton, it has to be a disappointing return with four points dropped against sides in the relegation picture.

Four points out of six was a good return for the Gladiators, but they would be left reflecting that had their first red card of the campaign not... READ MORE...
Matlock Rue Bad Fortune In Their Fight To Avoid Relegation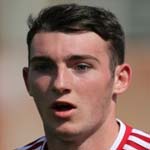 Monday 23rd March 2015 Good fortune seems to be deserting the Gladiators at a crucial stage in their battle to beat the drop, they certainly gave as good as they received at third placed Ashton, but some off target finishing, coupled with the bad luck, proved to be their undoing.

A 41st minute Julian Banton own goal was added to by a scruffy 89th minute strike from substitute Martin Pilkington to give the Robins a highly flattering win.

Josh Meade replaced Niall McManus in the one change from the team which brought home a point from Whitby on Wednesday, with Micky Harcourt... READ MORE...
Matlock Complete A 'Fantastic February' With Another Win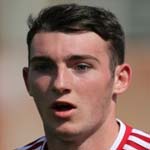 Monday 2nd March 2015 Matlock completed a fantastic February with another deserved and hard earned victory - in yet another relegation six pointer - thanks to a marvellous first half display and then a battling performance after the break as Nantwich hit back.

The Gladiators were two goals in front at the interval thanks to international class goals from Pakistani Otis Khan and Northern Ireland under 21 striker Jamie McDonagh, before Steve Jones halved Nantwich's deficit with eighteen minutes remaining. The visitors finished with ten men having striker Max Harrop sent off for abusing referee Anthony Moore late on and then afterwards... READ MORE...
Matlock Earn A Third Successive Win In Relegation Battle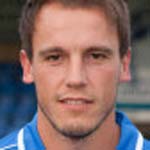 Wednesday 18th February 2015 Tuesday night's Evo-Stik NPL Premier Division relegation battle at the Autoworld Arena was certainly a dramatic affair, with the Gladiators securing a third successive league victory against an ill disciplined Belper outfit, who finished the tie with nine men and assistant boss Wayne Hallcro ordered away from the touchline.

The Nailers will almost certainly face an FA punishment from six other yellow cards.

If Matlock had been more ruthless they would surely have netted a hatful against the division's basement club who now need a miracle to avoid the drop. READ MORE...

Matlock Out Of Relegation Zone After Win At Stormy Corner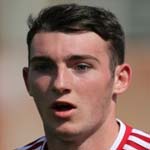 Monday 16th February 2015 If proof was needed that Matlock are up for the relegation fight, then there was plenty of evidence to back up that view on Valentine's Day at Stormy Corner.

The Gladiators went to the league leaders and returned home with a deserved and precious victory which lifts them out of the bottom four relegation slots.

It was a sound all round team display, everyone battled hard for one another and while Matlock needed goalkeeper Jon Kennedy to be on top form in the expected second half onslaught from Skem, the Gladiators had done enough... READ MORE...
Matlock Relief After Basement Battle Victory Over Marine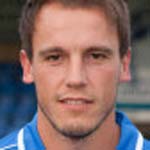 Sunday 8th February 2015
No-one likes being in a relegation struggle, that was quite obvious at the Autoworld Arena last Saturday when two relegation haunted sides battled for the three crucial points.

Both Matlock and Marine lay in the bottom four prior to kick off with Matlock having a three points advantage.

The Gladiators will be relieved the gap was stretched to six points after a nervous affair which was scrappy for the most part but interesting all the... READ MORE...
Matlock Boss Urges "We Must Not Get Carried Away"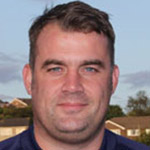 Friday 30th January 2015 New Matlock boss Mark Hume detected an air of positivity around the Autoworld Arena in the midst of his first win as the Gladiators manager last weekend, but then added "We must not get carried away."

The 3-0 victory over fellow strugglers Witton Albion was probably one of their most significant in recent years.

Although they remain in the relegation places, a defeat would have left them cut adrift of Albion by ten points, but the gap is now four with Matlock... READ MORE...
A Much Needed Win For Matlock In Relegation 'Six-Pointer'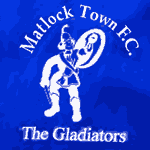 Monday 26th January 2015
If ever Matlock needed a win, then Saturday was it in this crucial relegation
'six-pointer'.

Defeat for the hosts was unthinkable, probably fatal with fifth bottom Albion seven points ahead of Town but having played a game more, prior to kick off.

So for Matlock to not only get the desired result - but to finish playing with a swagger - speaks volumes for the work new boss Mark Hume and his staff must have put in during the week. READ MORE...

Matlock Town Unveil New Manager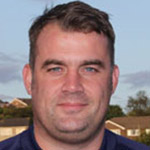 Thursday 15th January 2015 Matlock Town have appointed 36 year old Mark Hume as their new manager to replace Dave Rushbury and Martin Foster who left the Autoworld Arena by mutual consent yesterday (Wednesday 14th January).

Doncaster based Hume had been Assistant to John Deacey at Bradford Park Avenue for four and a half years, the pair guiding Avenue into Conference North via the NPL play offs in 2009/10.

But Hume, who began as a professional with Doncaster Rovers, had a long and distinguished career as a no-nonsense central defender and left... READ MORE...
Matlock Town Part Company With Management Duo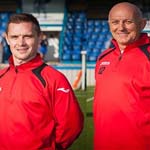 Thursday 15th January 2015 Matlock Town and joint managers Dave Rushbury and Martin Foster have parted company today by mutual consent.

Discussions between the club and the managerial duo have taken place in light of recent league results and performances which see the Gladiators deep in relegation trouble, sitting fourth from the bottom of the Evo-Stik NPL Premier Division table.

Rushbury and Foster were handed their posts on a full time basis at the end of October after an initial six games in charge on a caretaker basis following Mark Atkins' resignation following a disappointing start to the campaign... READ MORE...
Matlock Rue Losing Two Goal Lead In Snowy Local Derby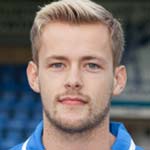 Saturday 27th December 2014 Two goals ahead in twenty five minutes, Matlock looked as if they would give their fans a much needed Christmas present of three points from this A6 derby at snowy Silverlands.

But it all went wrong for the Gladiators, particularly in the second half, when a stirring Buxton fightback saw them return home with nothing and worse still, they slid into the relegation places as uncomfortably as the harrowing journey back down the snowbound A6 was for officials and fans.

In an even opening, Buxton skipper Laurie Wilson drove narrowly... READ MORE...
A Not So Merry Xmas As Matlock Gift Three Points To Trafford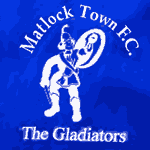 Monday 22nd December 2014 Joint boss Dave Rushbury wanted everyone at the Autoworld Arena on Saturday to embrace the Christmas spirit, but the Gladiators took that a few steps too far on the field as they gifted relegation rivals Trafford all three points.

Poor defending, a lack of ideas in midfield where only Niall McManus looked like unlocking the Trafford door, plus a blunt attack all contributed to a nightmare pre Christmas afternoon.

Visiting striker Shelton Payne was easily man of the match... READ MORE...
First-Time Fixture Ends All Square At Matlock. Match Report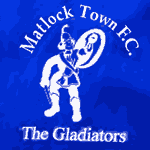 Monday 8th December 2014 The first ever meeting between the sides ended all square - and it was the least that Matlock deserved against their play off chasing visitors.

But Matlock needed an 84th minute Niall McManus equaliser to cancel out Tom Williams' scrappy effort which had seen Ramsbottom lead from the 12th minute.

Matlock though would be reflecting on missed chances which would have given them those extra two vital points and made their position close to the relegation zone a little less precarious. READ MORE...

A Difficult Week For Matlock's New Management Team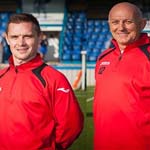 Friday 28th November 2014

If they didn't already, Dave Rushbury and Martin Foster may now recognise the size of the task that faces them in reviving Matlock Town's fortunes.

Although defeats in their last two league matches, 3-0 at title chasing Curzon Ashton on Saturday and a 2-1 home reverse to Rushall Olympic on Tuesday night, have not worsened their 17th spot in the Evo-Stik NPL Premier Division table, they will be aware that other clubs have made ground on them, particularly Witton Albion who have beaten high fliers Ashton United and Buxton at the same time. READ MORE...

Gladiators Struggle In Defeat At Curzon Ashton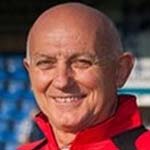 Monday 24th November 2014 Sometimes the scoreline does not reflect the game, but sadly for Matlock on this occasion, they can have no complaints about the severity of the defeat.

Curzon, in their first season in the top flight and battling hard for the title, won without any alarms thanks to three second half goals, as Matlock capitulated badly due to poor defending.

The fact that they showed little as an attacking force did not help their cause either. The performance, particularly after the interval, had all the... READ MORE...
Matlock Town News Round Up And Transfers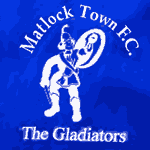 Friday 21st November 2014 Joint boss Dave Rushbury was a relatively happy man, despite Tuesday night's home Doodson Sports League Cup exit to Ilkeston - as for Rushbury and fellow hot seat occupant Martin Foster, it's about seeing the bigger picture.

Danny Holland netted his tenth goal of the campaign from the spot to give the Gladiators all three points at Stamford last weekend, to earn only their second away league victory of the season.

But in midweek, the Matlock management team opted for a more... READ MORE...
Keeper Kennedy Pivotal In Matlock Win Away At Stamford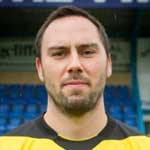 Monday 17th November 2014 A Danny Holland penalty, a Jon Kennedy spot kick save and an outstanding late double block from the Matlock goalkeeper were all to prove crucial in Matlock Town picking up three excellent and precious points at a foggy Wothorpe Road last Saturday.

The Gladiators had never won an NPL game at the venue, and what a time to get their first on their final visit before Stamford move into state of the art headquarters elsewhere in the Lincolnshire town next month.

It was a good solid Matlock performance, and given their first... READ MORE...
Matlock Earn A Gutsy Point Against League Leaders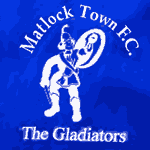 Tuesday 11th November 2014 Gladiators fans are unsure what to expect from their side at the moment, given their inconsistency.

They surely craved for a reaction and a much better all round performance from that served up in the FA Trophy replay humiliation at the hands of Halesowen four days earlier. They got it, and while all three points would have been preferable, it was a gutsy display against the league leaders and Matlock totally deserved their point.

On a sodden pitch that passed a late inspection at 1.45 pm, Matlock led thanks to a stunning strike from Niall McManus at the interval and had... READ MORE...
Matlock Town Opt For Permanent Managerial Pair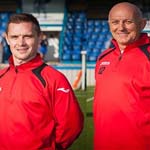 Thursday 30th October 2014 Dave Rushbury and Martin Foster will jointly hold the managerial reins at Matlock Town who confirmed their promotion from caretaker positions on Wednesday night.

The duo initially took charge of the Gladiators on a temporary basis after Mark Atkins' resignation following a poor start to the campaign, culminating in a 4-0 home reverse to Halesowen Town on October 4th.

Ironically, Matlock's next opponents are Halesowen as the Gladiators travel to the West Midlands for an FA Trophy clash on Saturday. READ MORE...

Matlock Earn A Welcome 3 Points With 3 Goals In A 6 Pointer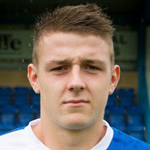 Wednesday 29th October 2014 Gladiators stalwart Mick Tomlinson would have grinned as he looked down on the Autoworld Arena with a satisfying feeling when Matlock returned to winning ways and gained three precious points in Tuesday night's six pointer.

The Matlock Town President passed away the day before and after the players and fans had observed an impeccable one minute's silence in his memory, the lads on the field set about the job of bringing home the corn.

He would have recognized that the Yorkshire visitors, who had... READ MORE...
Matlock Second Best In Defeat At Workington. Match Report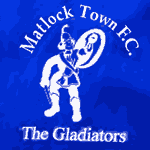 Monday 27th October 2014 Matlock can have no complaints at losing this potentially important six pointer, for they were comfortably second best on their long trek to Borough Park last Saturday.

Joint interim boss Dave Rushbury attributed the poor performance largely down to mental fatigue, but undoubtedly only one team looked motivated for the challenge and it certainly was not Matlock.

Workington then won for the first time in nine league and cup outings since victory at Trafford on September 16th, and they would have been... READ MORE...
Matlock Out Of Bottom Four After A Second Successive Win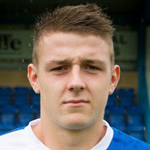 Monday 20th October 2014 Matlock secured a second successive victory thanks to a strong second half display and some astute tactical changes at half time by joint interim bosses Dave Rushbury and Martin Foster.

With the match tied at 1-1 at the interval, Matlock made two substitutions, withdrawing Leon Osborne and Niall McManus and bringing on David Haggerty and Phil Roe. Joe Leesley was pushed into attack to partner Danny Holland and the move worked a treat. The Gladiators dominated the second period to score three goals and a Stourbridge side which finished the contest with eight players, had no answer. READ MORE...

Matlock News - A Welcome Win Following Five Defeats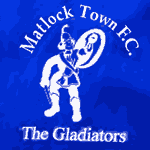 Friday 17th October 2014 Matlock's joint interim boss Martin Foster praised the Gladiators players' spirit following the vital and welcome 3-1 victory at fellow strugglers Witton Albion last weekend.

Both sides were well out of form, with Matlock having lost their previous five league and cup games while the Albion's losing streak had stretched to nine matches. It was Matlock's first victory in eight league outings since a 3-1 home win against Barwell on August 29th and just their second maximum point haul of the season.

Matlock remained second from bottom following the midweek... READ MORE...
Matlock Win The Battle Of Two 'Out Of Form' Teams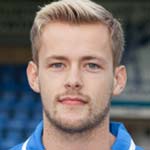 Wednesday 15th October 2014 Matlock won the battle of two out of form teams at the Help For Heroes Stadium, coming from behind to in the end look comfortable.

It looked far from rosy for Matlock in the early exchanges which saw them trail to a Neil Harvey goal on 13 minutes but, a penalty converted by captain Danny Holland four minutes before the interval put them back in a game where they had previously looked second best.

Then after surviving early Albion pressure after the restart, they... READ MORE...
Matlock Misery Continues With Three Points Lost At Grantham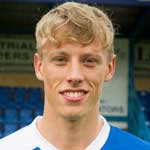 Wednesday 8th October 2014 The first game of the post Mark Atkins era had both positives and negatives for interim bosses Dave Rushbury and Martin Foster, plus the Gladiators' followers.

Starting with the negatives, it was a fourth successive league defeat which makes their position in the relegation zone increasingly perilous. It was also a game on a ground where Matlock had previously never lost where they should have again come home with some reward but after holding a half time lead, two goals in the final twenty five minutes saw the Gingerbreads snatch maximum points, the winner being a particularly poor goal to concede. READ MORE...

Matlock Boss Atkins Resigns Following Heavy Home Defeat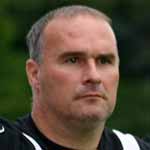 Monday 6th October 2014 Saturday's crucial 4-0 home humbling by relegation rivals Halesowen Town proved to be the straw which broke Mark Atkins back, as the former Blackburn Rovers Premiership title winner resigned as Matlock Town's manager immediately after the match.

Atkins ended his six year tenure in the Autoworld Arena hot seat after a difficult start to the season which sees the Gladiators deep in relegation trouble with just under a quarter of the season gone.

With just one win in twelve league and cup matches, Matlock... READ MORE...
Matlock Go Joint Bottom Following Home Defeat By Whitby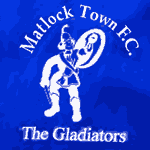 Monday 29th September 2014 Dale Hopson's 32nd minute strike condemned Matlock to a joint bottom spot and another miserable day in a season which just does not seem to get any better.

Short on confidence, the Gladiators, although putting in an improved second half performance, did not test Whitby goalkeeper Shane Bland until the 89th minute when an Adam Yates header was clawed away, the custodian flinging himself to his left to preserve a clean sheet.

At present, it seems difficult to see how the Gladiators can... READ MORE...
Rossington Main Friendly Proves Useful For Fringe Players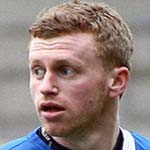 Tuesday 23rd September 2014 Following Saturdays 3-1 League defeat away to Nantwich, Matlock's Monday night friendly win against Rossington Main proved to be useful for Matlock as boss Mark Atkins gave several fringe players a run out in what turned out to be a well contested affair.

The Toolstation Northern Counties East League First Division hosts might have been swamped in the opening half hour had the Gladiators taken their chances, but having conceded only the one goal to Leon Osborne's ninth minute strike, they fought back to level shortly before the half hour mark and then gave Matlock a good run for their money. READ MORE...

Matlock Town News As One Of Three Transfer Targets Arrives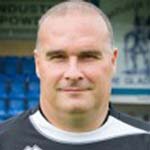 Friday 19th September 2014 Matlock Manager Mark Atkins got one of his three targets this week as Jamie Yates arrived from North Ferriby United on a month's loan.

The 25 year old has family connections with the Gladiators for his father Lenny was a popular midfielder or defender with Matlock thirty years ago.

The Town chief is clearly hoping that the attacking midfielder will make his side a more potent attacking force, the Gladiators having netted just nine times in league and cup matches this term, and having failed to find the net... READ MORE...
Matlock Town News Round Up - 2 Draws But 0 Signings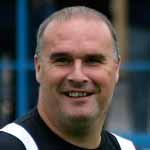 Thursday 11th September 2014 Matlock Town manager Mark Atkins was visibly much happier than seven days ago after two battling, much improved displays from his team - although he is equally frustrated as new signings fail to materialise.

The Gladiators collected two successive goalless draws against Ilkeston at home last Saturday and then in their visit to Stalybridge on Tuesday night to take on highly fancied FC United of Manchester.

"They've been two good performances, the lads have given..." READ MORE...
In-form Stokes Inspires Gladiators To Victory Against Barwell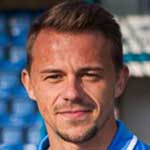 Saturday 30th August 2014
Both teams were without a win going into Friday night's clash at a wet Autoworld Arena but Matlock had Jason Stokes on top form to inspire them to victory.

Stokes scored twice in the opening half before Danny Holland's spot kick made it three soon after the interval. A rout looked on but a combination of Matlock possibly taking the foot off the gas a little and Barwell sensing a thrashing inspired the visitors to hold firm before scoring a consolation through Eddy Nisevic deep into stoppage time. READ MORE...

Matlock Earn Deserved Bank Holiday Point At Belper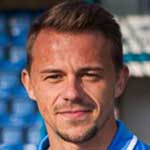 Tuesday 26th August 2014 Jason Stokes scored a last gasp equaliser to add to Danny Holland's second headed goal of the local derby to earn Matlock a deserved point at the Marstons Stadium on Bank Holiday Monday.

The Gladiators trailed by two goals going into the last five minutes, but rallied superbly after being the better side for much of the second period.

It had been a topsy-turvy clash with Holland failing to convert a 15th minute spot kick which would have given him a hat-trick, then Belper replied incisively to net twice within ninety seconds through Regan Edridge and... READ MORE...
Matlock Town News Ahead Of A Tough Bank Holiday Weekend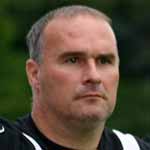 Friday 22nd August 2014
"Not good enough!" was the painful verdict of Matlock manager Mark Atkins after the opening two matches of the new campaign yielded just a solitary point, no goals from open play and a place in the bottom four of the Evo-Stik NPL Premier Division.

His team brought home a point from Saturday's drab curtain raiser at Trafford which saw precious few openings for either side, but the defeat to Stamford at the Autoworld Arena would have alarm bells ringing for Atkins and the Gladiators followers. READ MORE...

A 'Disappointing' Loss For Matlock's First Home Game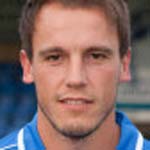 Wednesday 20th August 2014 On the evidence of Tuesday night's first home game, it could be a long season for Matlock Town.

Both the performance and result were huge disappointments for Gladiators fans as from the twenty minute mark they were outfought and distinctly second best to a well drilled, workmanlike Stamford outfit.

The hosts had the perfect start going ahead from a Danny Holland penalty in only the 3rd minute, but once Nabil Shariff had flashed a fierce drive narrowly wide after 21 minutes, Stamford took over. READ MORE...

Matlock Come Through A 'Drab Draw' To Open Their Season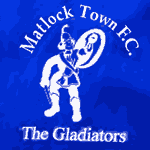 Monday 18th August 2014 Matlock will take the positives from this drab opening day encounter at Shawe View which unsurprisingly, finished goalless.

Exactly twelve months ago they were beaten on the same ground so that is an improvement for a start. But the only other positive is a clean sheet which really was not a difficult achievement as Trafford, like the Gladiators, lacked any real threat going forward.

Manager Mark Atkins gave starting places to three of his eleven summer recruits with Jason Stokes featuring on the right flank, Josh Meade... READ MORE...
Tough Decisions For Matlock Boss Ahead Of Season Opener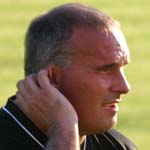 Friday 15th August 2014 Nine definite new signings with one more to come, possibly two, means that manager Mark Atkins has some tough decisions to make ahead of this Saturday's league opener at Trafford.

New recruit number nine came prior to last weekend's 1-0 victory at Sheffield FC when striker Zephaniah (Zeph) Thomas joined up, a vital signing, particularly as the Gladiators lost Shaun Tuton to Buxton and Daryl Thomas moved to London through work commitments during the summer.

Thomas (24) was brought in from Scarborough Athletic and... READ MORE...
Matlock Town News Roundup Ahead Of Final Pre-Season Game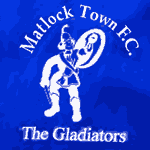 Friday 8th August 2014 Matlock Town visit Sheffield FC in their final pre season outing on Saturday 9th August with boss Mark Atkins pledging that places are still up for grabs in the side to face Trafford in the season's curtain raiser on August 16th.

"I haven't decided on the eleven to start at Trafford" Atkins insisted. "There's two or three positions I'm still looking at and players have the chance to stake their claim in the Sheffield game."

It should be a competitive end to Matlock's pre season... READ MORE...
Matlock News Update As Injury Crisis Gets Worse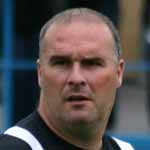 Thursday 31st July 2014 An injury crisis is hampering Matlock Town's pre season with no fewer than six first choice players hurt.

And with fledgling striker Matt Andrews also ruled out with ankle trouble and Adam Yates away on holiday, manager Mark Atkins' resources were stretched to the absolute limit as he prepared his charges for Tuesday evening's home 4-0 friendly loss to a strong and useful Leicester City under 21 side.

The most serious of the injuries is to coach and veteran midfielder Martin Foster, who limped out of last weekend's 3-1 win at Handsworth... READ MORE...
Leicester's Young Guns Too Strong For Weakened Gladiators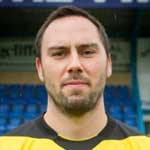 Wednesday 30th July 2014 The young guns of Premiership new boys Leicester City were too strong for a youthful injury hit Gladiators line up, although the Foxes final two strikes were delayed until the dying embers of the contest.

Tuesday night's Autoworld Arena clash saw Matlock give their all, but they were facing a big and athletic Leicester under 21 side who in all probability, would not look out of place in the Championship.

Goalkeeper Jon Kennedy was named skipper and was the only Gladiator over the age of thirty in an unfamiliar line up missing a host of household... READ MORE...
Gladiators Make It Five Pre-season Wins In A Row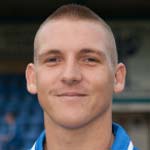 Monday 28th July 2014
The Gladiators made it five successive pre-season wins with a 3-1 win in the searing heat of Worksop's Sandy Lane, after an impressive display of passing football.

Oscar Radford, Jason Stokes and Leon Osborne were the goalscorers, putting Matlock into a commanding position against their Toolstation NCEL Premier Division opponents, before former Gladiator Lee Whittington pulled one back for the Parras who also included former Sheffield United and Sheffield Wednesday midfielder Alan Quinn plus former Buxton player manager... READ MORE...
Matlock Notch Up Pre-Season Friendly Win Over Mansfield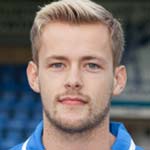 Thursday 24th July 2014 Corey Gregory's 13th minute header won the game for Matlock, who after looking like hitting a cricket score, increasingly lost their way as the game wore on.

Here lies a lesson for Matlock, one that bit them on the behind many times last season. Be ruthless, take the opportunities that come your way, else you might be punished.

On the night, a youthful Mansfield outfit had neither the quality nor the strength to unhinge the Gladiators back four, but better sides might have... READ MORE...
Matlock Deservedly Win Against Grimsby - Plus Fixtures News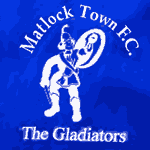 Tuesday 22nd July 2014 Amongst the Gladiators pre-season build up, they put together a promising performance at the weekend as they deservedly beat Grimsby Town, who were beaten play off semi-finalists in the Conference National last term.

Goals from trialist forward Ben Hutchinson and Leon Osborne earned Matlock their victory, with Scott Neilson scoring in between for the visitors, who included former Matlock goalscoring hero Ross Hannah in their attack.

Hannah was recovering from a jaw injury and had little chance... READ MORE...
Former Alfreton Player Manager Jim Bullions, Dies Aged 90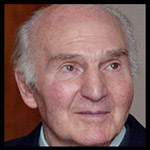 Monday 30th June 2014 It is with great sadness that Alfreton Town Football Club announce the death of former Reds player and manager James Law Bullions who has passed away at the age of 90.

According to the Leeds United History website, Jim Bullions became Player Manager with Alfreton in September 1960 and played 58 games before retiring and went on to complete nine years in the role of Manager.

He remains the club's longest serving manager to date, and ironically, shares the same name as the second longest-serving manager of the... READ MORE...
Gladiators Boss Admits Strikers Departure Is "A Huge Blow"
Friday 20th June 2014
Matlock boss Mark Atkins admitted that striker Shaun Tuton's departure up the A6 to divisional rivals Buxton was a huge blow.

Tuton quit the Gladiators for a second time, just seven months after rejoining them from Belper Town, after originally moving to Christ Church Meadow in October 2012.

"It's something we obviously didn't want to happen, we wanted to keep him and build our team around him" said Atkins. READ MORE...

Gladiators Hit A Six In Pre-Season Game Bonanza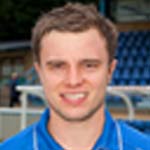 Friday 13th June 2014 Mark Atkins' desire for more home pre season friendlies has been satisfied to the full as the Gladiators announced their sixth warm up game at the Autoworld Arena.

Conference Premier side Grimsby Town come to Matlock on Friday July 18th, which should see the return of a former Gladiators hero.

Ross Hannah, who is Matlock's record goalscorer in a single season, when he hit 52 league and cup goals in 2010/11 prior to moving to Bradford City, should lead the Mariners' attack. His return should see a healthy crowd turn up... READ MORE...
Matlock News - Rams, Owls & Foxes Visit And Worksop Resign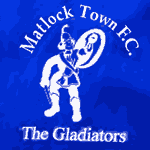 Thursday 29th May 2014 Matlock Town's pre season programme took shape further this week and it's another prestige home friendly for the Gladiators, as Derby County announced they would be visiting the Autoworld Arena.

Only days after the Rams' heartbreaking Championship play off final defeat by Queens Park Rangers at Wembley, their head coach Steve McLaren and Chief Executive Sam Rush confirmed the match which will take place on Thursday, 3rd July.

This is currently Matlock's opening pre season encounter and... READ MORE...
Matlock Earn A Last Minute Point At Home To Buxton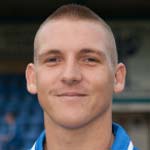 Tuesday 22nd April 2014 Oscar Radford's 89th minute equaliser, his first goal of the season, earned Matlock a deserved point against ten man Buxton.

The Bucks scorer, a former Gladiators striker in Lee Morris, had been sent off for a 63rd minute second bookable offence, three minutes after nodding the visitors in front.

But Radford popped up to level late on, to give Matlock the least they deserved from a disappointing affair which was halted constantly by referee Dave Plowright's whistle, with both sides needing to take extra care going forward by not conceding possession needlessly in the final third. READ MORE...

Matlock's Missed Opportunity Away At Nantwich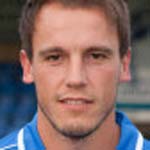 Sunday 20th April 2014 Matlock should really have brought all three points back from the Weaver Stadium on Saturday after dominating the opening half - and although Nantwich fought back with spirit after the interval, it was a missed opportunity of a league double over the Dabbers.

On another day, Danny Holland, back from suspension, could easily have finished with a hat-trick. He put Matlock into a 12th minute lead but unluckily struck the woodwork twice before being unable to convert a good second half chance.

Holland was one of two changes made by boss Mark Atkins... READ MORE...
Three Red Cards As Matlock Earn A First Win In Nine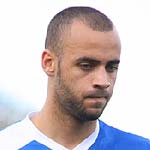 Monday 14th April 2014 A goal in each half secured Matlock's first win in nine league matches, but the big talking point was a triple sending off incident seven minutes before the break.

Steven Snaith's terrible, reckless challenge on skipper for the day, Adam Yates, caused a melee involving lots of players from both sides and when the dust had died down, Manchester referee Martin Rawcliffe sent off Snaith, together with Matlock's Cecil Nyoni and the Seasiders midfielder, David McTiernan.

To send three players off looked like a huge over reaction from the... READ MORE...
Gladiators' News Round Up And Whitby Preview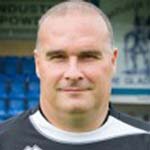 Friday 11th April 2014 Matlock boss Mark Atkins and indeed - the club's fans - wanted a positive reaction from the players in the derby at Buxton on Wednesday night after a lack lustre show in a 1-0 home defeat to Witton Albion last weekend and my word, they got one.
Although the Gladiators' winless sequence was extended to eight matches since the 3-1 victory at Ilkeston on March 8th by the 1-1 draw at the Silverlands, Atkins was a much happier man. Even the most ardent of Buxton fans would concede that a draw was the very least that Matlock deserved, and had it not been for the woodwork and a hat-trick of top class saves from the Bucks' veteran... READ MORE...
A Well Deserved Point For Matlock After A 'Feisty' Derby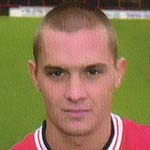 Thursday 10th April 2014 Martin Foster's penalty at the death, earned Matlock a well deserved point in a feisty derby at the Silverlands, after substitute Mark Reed had headed Buxton in front in the 84th minute.

But even the most ardent of Buxton fans would concede that a draw was the very least that the Gladiators deserved. The Bucks were thankful that veteran goalkeeper Andy Warrington was in top form in the first half, pulling off three top drawer saves to prevent Matlock from taking control.

The offer of free admission enticed 531 fans to watch what was a... READ MORE...
Gladiators Surrender To Battling Witton. Match Report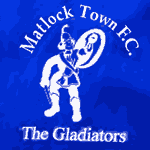 Monday 7th March 2014 This was probably Matlock's worst home performance all season as they succumbed to a Witton side battling to avoid relegation.

The difference between the sides, apart from Robert Bodie's 40th minute winner, was the desire levels. It appeared as if Witton wanted the points more while Matlock merely went through the motions.

So the performance made a mockery of manager Mark Atkins' pre match challenge of asking his players to win their last six matches to end the season on a high. And Atkins was clearly angry and upset with his team who were kept... READ MORE...
Matlock Settle For A Point In Lively Clash Against Blyth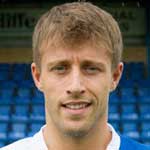 Wednesday 2nd March 2014 The Gladiators had to settle for a point in a feisty clash at the Autoworld Arena on Tuesday night which saw eight yellow cards and a Blyth equalizer six minutes from the end.

The Northumbrians really needed all three points to keep their play-off bid going but it looked as if they would make the long journey home empty handed, after substitute James Ashmore had given Matlock a deserved 65th minute lead.

But just one moment of indecision cost the hosts the extra two points in an otherwise excellent defensive display and Ashley Davis took full advantage. READ MORE...

Matlock Suffer A Narrow Defeat After Battling With FC United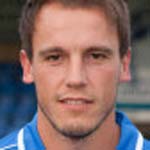 Tuesday 1st April 2014 Matlock made league leaders FC United battle all the way for their eleventh successive league victory, with a spirited performance in front of a 2,044 crowd at Gigg Lane.

They silenced the large crowd by taking the lead through Danny Holland on the stroke of half time, but United's Tom Greaves notched a second half brace to turn the game around, the result though being in doubt right until the very end.

Matlock gave a debut to on loan Chesterfield defender Jack Broadhead, in a 3-5-2 formation, with another deadline week signing, Jordan Jones... READ MORE...
Matlock Bring A Hard Earned Point Home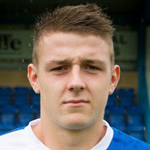 Monday 24th March 2014 Matlock earned a well deserved and hard earned point from a physical and direct encounter when they made their first ever visit to Barwell on Saturday.

On a day when quality attacking play was sparse in blustery conditions and on a dry, bumpy surface, Matlock will be pleased with the clean sheet, but disappointed that they failed to score for a third successive league game. That was due to a lack of a cutting edge in the final third.

The Gladiators were down to the bare bones with a couple of late... READ MORE...
Atkins - 'Still Plenty To Play For'. Matlock's News Round Up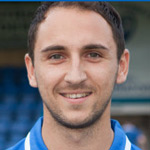 Friday 21st March 2014 Two costly defeats in three days seem to have scuppered Matlock's play off aspirations, but manager Mark Atkins insists there is still plenty to play for.

Few would have envisaged struggling Stafford Rangers inflicting just a second home defeat on Matlock at the Autoworld Arena on Saturday with a 2-0 win, before the Gladiators went down to the only goal of the game in a scrappy contest at Stamford on Tuesday.

The Stafford setback though was all the more costly as star... READ MORE...
Matlock Lose An "Easily Forgettable Game" At Stamford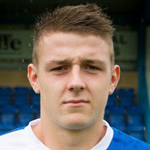 Wednesday 19th March 2014 An easily forgettable game was settled after 21 minutes when Ryan Robbins netted to give the hosts a vital three points in their escape bid against the drop.

Matlock's night was made worse with Danny Holland's sending off thirteen minutes later following an altercation with Daniels' central defender Alvin Jarvis. The incident left a sour taste in the mouth for if one player had to go, then certainly the other should have joined him.

That left Matlock's task all the more difficult and their play-off... READ MORE....
Nightmare For Matlock With Shock Home Defeat To Stafford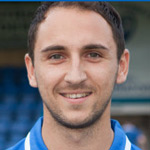 Monday 17th March 2014 A home banker turned into a nightmare for Matlock who were on the end of a shock defeat.

Struggling Stafford, in third bottom spot before kick off, with just two away wins at already doomed Droylsden and all but relegated Stocksbridge, rode their luck, due to atrocious Matlock finishing, to inflict only the Gladiators second defeat of the season at the Autoworld Arena.

And Matlock's afternoon was made much worse when David Haggerty, potentially Matlock's player of the season, was stretchered off in the... READ MORE...
Third League Win In A Week For The Gladiators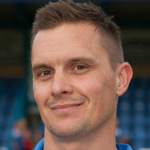 Monday 10th March 2014 The damage was done in the first half as Matlock thoroughly deserved their third league win in a week at the New Manor Ground on Saturday.

Ilkeston frankly, were a disappointment, as the Gladiators won comfortably and although the Robins did put up an improved second half showing, the two goal margin proved just too much for them.

Matlock made just the one change from the team which had beaten Grantham in midweek, with Martin Foster replacing Lavell White. READ MORE...

Matlock News Ahead Of Local Derby Away At Ilkeston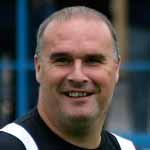 Friday 7th March 2014
Mark Atkins hailed a fantastic three days for Matlock Town and praised his players and the club's fans in the process.

If ever a team showed 'bouncebackability', then the Gladiators did after they returned from Rushall Olympic with their tails between their legs after a 6-1 humbling.

Last Saturday, Matlock dented second in the table Skelmersdale United's title challenge with a 2-1 victory, despite playing for a little over two thirds of the contest with just ten men following Shaun Tuton's controversial red card... READ MORE...
Matlock Earn An Impressive Fifth Successive Home Win
Wednesday 5th March 2014
Matlock's impressive home record was maintained as they earned a fifth successive win at the Autoworld Arena in a thrilling game with Grantham on Tuesday night.

The scoreline was not quite as comfortable as the victory margin suggests though. If the Gingerbreads can gain any consolation from their defeat it was that they caused the home defence more problems than most other visiting sides this season, even more than high flying Skelmersdale three days earlier, who had been facing just ten Gladiators. READ MORE...

Matlock Earn The Win Against High Flyers Skelmersdale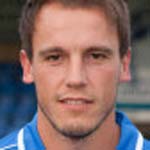 Monday 3rd March 2014 A magnificent performance from the boys in blue earned the hosts a deserved win against second in the table Skelmersdale, in spite of having to play the final sixty four minutes with only ten men.

Shaun Tuton, who had earlier given Matlock the lead in the first outing at the renamed Autoworld Arena, was sent off after a tackle on Peter Wylie which was innocuous and probably worthy of a yellow card at the very worst.

But Manchester official Matt Donohue could not brandish the red card quickly enough and it looked as if the Gladiators would be enduring a... READ MORE...
Matlock Hoping For A Win At Newly Named Autoworld Arena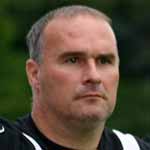 Friday 28th February 2014 Matlock will be wanting their debut game at their newly named Autoworld Arena to be a memorable one, as they aim to bounce back from an out of character hammering at Rushall last weekend.

Second in the table Skelmersdale United are at the Autoworld, and following league leaders Chorley losing at home to Rushall on Tuesday night, will still feel they are well in the chase for the championship.

As far as the Gladiators are concerned, it is a case of proving that the 6-1 reverse was a one off - and that lessons have been learned from a crazy... READ MORE...
Matlock Agree Lucrative New Sponsorship With Autoworld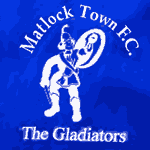 Wednesday 26th February 2014 Matlock Town's ground will now be known as the 'Autoworld Arena', as details of the exciting new sponsorship deal emerged this week.

Gladiators' Chairman Tom Wright confirmed that negotiations were successfully completed on Monday afternoon, on what he had described as a "lucrative deal" for the club.

The Chesterfield based motor dealership will also be sponsoring the new Social Club which will become the Autoworld Lounge. READ MORE...
Matlock Are Hit For Six As Their Unbeaten Run Ends Abruptly
Monday 24th February 2014 What a way to lose your unbeaten start to 2014! Matlock conceded six goals in a crazy second half, after leading at half time, as Rushall took full advantage of the conditions, plus some dubious refereeing, to put Matlock to the sword.

But referee Smart, (whose name did not match his performance!), cannot be blamed for some of the crass defensive play that Matlock produced, which is really out of keeping with their usual solidity.

Some of the mistakes were embarrassing, the hope being is that... READ MORE...
Matlock Face A Six Pointer At Rushall And Two New Signings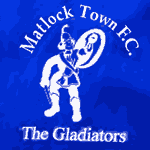 Friday 21st February 2014

Matlock face a play off contending six pointer at Rushall Olympic on Saturday.

The Gladiators are tenth, one point and one place ahead of the Pics, who have a game in hand over Matlock, with both sides having played fewer matches than rivals above them aiming for a top five finish.

Ashton United currently occupy the final play off spot and even if Town win both of their games in hand over the Robins, they would still be a point... READ MORE...

Atkins Praises Players After Difficult Away Win & Other News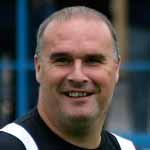 Friday 14th February 2014 Mark Atkins was full of praise for his players after their comfortable 3-1 victory at a wet and windy Frickley Athletic last Saturday, which stretched their unbeaten sequence to five matches, four of which have brought maximum points.

"It was a great result given the tough, horrible conditions, with the very strong wind blowing straight down the ground. We talked about getting in front with the elements in our favour. We scored twice and could have had three or four. In the second half we stuck to our task, got an early goal and then kept the ball very well, passing our way out from the back. Everyone worked hard and believe me..." READ MORE...
Gladiators Go Five Unbeaten With An Away Win At Frickley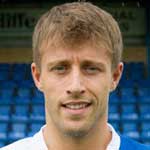 Monday 10th February 2014 Matlock extended their unbeaten run to five games and secured their first away win in four months in terrible weather at Westfield Lane on Saturday.

A fierce gale force wind blew down the length of the field making it the worst possible conditions to play in but the Gladiators made light work of it, being better than Frickley in both halves.

They attacked with more conviction than their hosts and defended more sensibly, playing their way out of trouble instead of employing the big... READ MORE...
Matlock Earn A Hard Fought Win Against Basement Side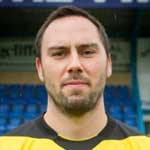 Tuesday 4th February 2014 Matlock got the win everyone expected against the basement side, but Manager Mark Atkins' prediction of his team facing a more difficult challenge than the one presented in the 4-1 win at the Butchers Arms in October also came true.

Conditions were a proper leveller, with a strong wind and a heavy pitch which had passed an early morning inspection, but also Droylsden gave it a good shot and might have scored a couple of goals but for fine goalkeeping from Jon Kennedy.

On the flip side, Matlock might also have scored more with... READ MORE...
News From Matlock Town FC Plus Droylsden Preview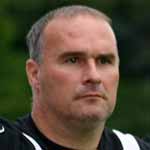 Friday 31st January 2014 "We take nothing for granted" will be the message from Matlock boss Mark Atkins as they welcome basement club Droylsden to the Reynolds Stadium on Saturday.

The Bloods, relegated from the Conference North at the end of last season, have had a nightmare season, collecting only two points from their thirty games played, and conceding 119 goals. They have lost all sixteen of their away matches so far.

Everyone who faces them now will not want the tag of being 'the first side to lose to them' - and Atkins will use tonight's training session plus his... READ MORE...
Matlock's Match At Stormy Stamford Is Abandoned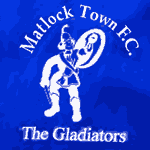 Sunday 26th January 2014 Referee David Plowright halted proceedings after 23 minutes when a fierce thunderstorm engulfed the ground and left the pitch saturated.

After consulting with both clubs and the ground staff, Plowright abandoned the game and, while it was probably the right decision, Matlock Manager Mark Atkins felt he could have waited to see if conditions improved.

This is the Gladiators second abandonment in a month, following the floodlight failure which saw their game at Buxton called off at half time on... READ MORE...
McMahon Scores Two To Give Matlock All Three!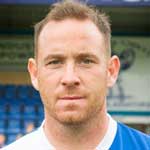 Sunday 19th January 2014 Lewis McMahon's brace earned Matlock their victory, but others behind him put in sterling effort to ensure another clean sheet at home.

King's Lynn Town - AKA 'The Linnets' - fourth in the table prior to kick off - will have travelled back down the A17 probably reflecting that a two goal defeat was harsh, but they came up against a solid and resilient Matlock outfit who had chances themselves to score more than two.

There were lots of top performances from the boys in blue, but... READ MORE...
Late Penalty Denies Matlock The Win In Scrappy Encounter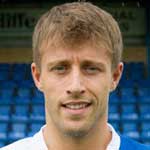 Tuesday 14th January 2013 A 78th minute penalty leveller denied Matlock all three points from a scrappy encounter at The Meres against Grantham Town.

Although the Gingerbreads enjoyed more possession, Matlock did not look in any real strife until five minutes before the equaliser when Rhys Lewis skimmed the bar from distance.

But Micky Harcourt caught Gary King with a mistimed challenge to receive a booking and there was no real doubt either about the validity of the award, or the finish for that matter. King blasted a ferocious penalty past Kennedy... READ MORE...
Gladiators News And Grantham Away Preview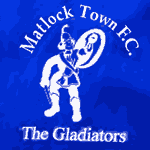 Friday 10th January 2014 After ending high flying Worksop Town's unbeaten run at the thirteenth game, Matlock Town face a different challenge when they travel to Grantham on Saturday.

While the Tigers were bang in form, Grantham are stuck in a terrible sequence which has seen them slip from being play-off outsiders to being on the cusp of the Evo-Stik NPL Premier Division relegation zone.

Since beating Blyth Spartans at the South Kesteven Stadium on November 9th, the Gingerbreads have not tasted victory in the league, collecting just... READ MORE...
Matlock's Inability To Take Chances Costs 3 Points At Whitby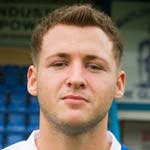 Monday 30th December 2013 For this week's report, see last weeks and probably many before! More points go astray for Matlock simply because they could not finish chances off.

Whitby, who rose to the heady heights of fifth with this win, had fewer opportunities but made one count.

That was in the 34th minute and it resulted from a defensive mistake by Matlock whose central defenders were caught out by a long punt upfield from goalkeeper Shane Bland, forcing Micky Harcourt to concede a corner... READ MORE...
Matlock's Derby Draw In The Dark As Buxton's Bulbs Blow
Friday 27th December 2013 The lights went out with a bang at the Silverlands to end this Boxing Day A6 derby early at half time.

The score was 1-1, with Matlock in the ascendancy after a slow start, with Halifax referee Jane Simms ruling that she would wait twenty minutes when she reached her dressing room for the fault to be rectified. But despite the efforts of an electrician, the lights failed to come on again, hands were shaken and the sides will have to try again later in the season.

The first hint of a problem came on 22 minutes when a number... READ MORE...
Gladiators Get A Clean Sheet - But Not The Three Points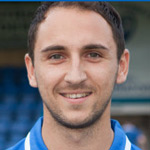 Monday 23rd December 2013 Again this was a tale of Matlock being unable to take the few chances that came their way in a dour stalemate at home against Marine.

Both Matlock and Marine need the 'X factor' in the final third if they are to threaten the top five.

If anyone was to win it, it was Matlock who twice struck the woodwork - even the follow up efforts on both occasions wouldn't go in!

The big positive for Matlock was the nil in the 'goals against' column. READ MORE...
All The Gladiators News Ahead Of The Christmas Fixtures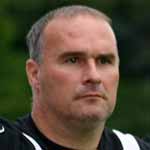 Friday 20th December 2013 "Individual mistakes are killing us!" declared Matlock boss Mark Atkins after a disappointing and frustrating afternoon in South Yorkshire saw the Gladiators surprisingly beaten 3-1 by lowly Stocksbridge Park Steels last weekend.

That defeat completed a miserable four days for his side who had been beaten by North West Counties League Glossop North End in the Derbyshire Senior Cup during the previous midweek.

"We can't defend like we did during the second half and..." READ MORE...
Matlock Defeat At Stocksbridge 'Largely Self-Inflicted'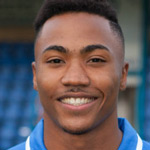 Monday 16th December 2013
Matlock Town's disappointing defeat at struggling Stocksbridge Park Steels, was largely self inflicted.

They gifted the hosts their opening two goals and in spite of completely dominating the first two thirds of the contest, they only had a well taken Lavelle White goal to show for their constant pressure.

Good chances went begging and Steels collected a much needed win in their battle to avoid relegation. READ MORE...

Matlock Make It An Unwanted Hat Trick With A Third Cup Exit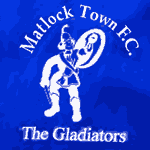 Wednesday 11th December 2013

Matlock made it an unwanted hat-trick of cup exits against lower league opposition this term, as the Hillmen, from two tiers below the Gladiators in the pyramid, knocked them out of the Derbyshire Senior Cup.

For the third time this season, Town failed to perform in a tie in which they were expected to win - and to make a poor night even worse, they lost both Oscar Radford and Adam Yates to injury - and missed a penalty which would probably have taken the tie into extra time. READ MORE...

Gladiators Get Their First Win In Six With Win Against Trafford
Monday 9th December 2013 This first league win in six matches for Matlock Town was achieved with a little more difficulty than was envisaged at the half time break which came at a bad time for the home side.

The Gladiators had dominated the first half and were 2-1 up and pummeling the visitors, but after the interval and particularly when the visitors brought on burly substitute Brett Mbalandra in the 58th minute, it was Trafford who got the upper hand as Matlock sat deeper.

But at the end of the day, the record books will show Matlock... READ MORE...
Matlock Have 'Only Themselves To Blame' For Defeat At Witton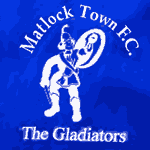 Tuesday 3rd December 2013 Matlock had only themselves to blame for not winning a game they dominated.

Eighteenth placed Witton took all three points as they converted one of the very few opportunities they created, while in contrast, a generous Matlock squandered theirs, including two excellent ones, shortly after Anthony Gardner's 20th minute match winner.

The defeat saw Matlock slide down to tenth spot and, until the Gladiators can find that magic formula to find the onion bag on a more regular basis... READ MORE...
Matlock Make Hard Work Of Win Over Hallam In Friendly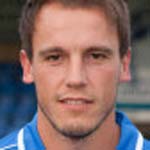 Wednesday 27th November 2013
The Gladiators made hard work of beating Toolstation NCEL First Division visitors Hallam, in a hastily arranged friendly game at the Reynolds Stadium on Tuesday night.

Indeed, the Sheffield side led twice and it needed an 87th minute decider to settle the game.

Hallam's opener on 12 minutes was a free downward header from a corner, which left Matty Leese in the Gladiators' goal helpless. READ MORE...

Gladiators Exit FA Trophy After Undeserved Loss To Chorley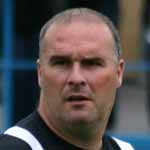 Tuesday 19th November 2013 Chorley secured a hat-trick of victories against Matlock with this FA Trophy result at Victory Park last Saturday, but the 2-0 scoreline fails to tell the whole story as Matlock deserved at least a replay.

The hosts passage to the First Round Proper came courtesy of a brace from Josh Hine who scored on 84 minutes and then a second, deep into stoppage time, with Matlock feeling hard done to by referee Jane Sims.

The Leeds official ruled out a Corey Gregory goal on the hour, then turned down what looked to be a blatant penalty a minute after Chorley's opener. READ MORE...

Gladiators Make A Point Against High Flyers AFC Fylde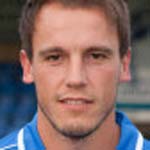 Monday 11th November 2013 Danny Holland had given Matlock a deserved interval lead against title contenders AFC Fylde, but the Coasters got a fortunate break five minutes into the second half to level through Andy Russell.

So the Gladiators had to be content with just a point having played some of their best football of the season as they dominated the opening half.

The equaliser gave Fylde a lift with the remainder of the match being more evenly contested but Town boss Mark Atkins was pleased with his side's performance. He said, "We played very well against a very good side and we're..." READ MORE...
Gladiators News Roundup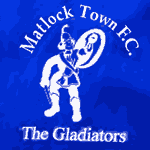 Friday 8th November 2013 If Monday's FA Trophy draw seemed tough - a visit to Chorley on November 16th - then Mark Atkins' men received confirmation that would be the case in Tuesday night's 3-1 league defeat on the same ground.

Matlock were well beaten as the Magpies secured a league double to strengthen their already viable title credentials and Matlock know they have it all to do to repeat last season's FA Trophy heroics.

But Manager Atkins, while acknowledging Chorley's quality, was not too downhearted, "Chorley are a good strong outfit and have great..." READ MORE...
Gladiators Fall At The Hands Of Likely Division Champions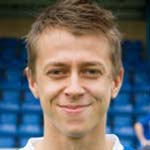 Wednesday 6th November 2013 Sometimes it's a case of holding hands up and admitting the better side won!

This was the case for away fans at Victory Park on Bonfire Night, as the fireworks came from Chorley, who completed a league double over Matlock and look a good bet to win the Evo-Stik NPL Premier Division title.

From the Matlock perspective, it wasn't a case of performing badly, their play until the final third was pleasing on the eye before it broke down. There was the problem - and it tends to sort the winners from the also-rans. READ MORE...

Gladiators 'Win Ugly' To Move On To Next Round In FA Trophy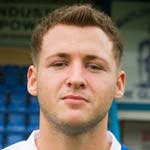 Monday 4th November 2013 Goals in each half from Micky Harcourt and Danny Holland saw the Gladiators through to the next round of the FA Trophy, but the game will not linger long in the memory.

In a game of few chances and little goalmouth action, it was a case of Matlock taking two chances which came their way, while St Neots, in spite of having sixty per cent of the possession, were toothless up front and never looked like penetrating a sturdy Matlock defence which kept a third successive clean sheet.

The match had got off to a promising start with Lavell White ... READ MORE...
Gladiators Boss Mark Atkins Remains Upbeat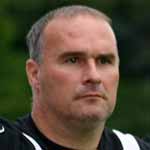 Friday 1st November 2013 Manager Mark Atkins remained upbeat despite the two dropped points in Tuesday night's scoreless home draw with Ashton United.

"It was a tough game in hard conditions and I thought we looked a little leggy and not sharp enough on the night. But give Ashton credit, they're a hard working side. They were sharper, they closed us down effectively and a draw was a fair result. If we could have taken one chance then we'd have probably won."

The midweek stalemate followed Saturday's 1-0 home win in the local derby with Ilkeston, which came courtesy of Danny Holland's late winner. READ MORE...

Matlocks Unbeaten Run Comes To An End At Skelmersdale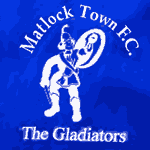 Wednesday 23rd October 2013 As top of the table clashes go, this was a disappointment, with fourth placed Matlock hurting the most at the final whistle against league leaders Skelmersdale.

In a stadium with little atmosphere in front of a pitifully poor crowd, last season's First Division North champions edged home thanks to an 83rd minute strike from Ashley Dunn.

Chances in the second half had been scarce and until the final stages, Matlock had looked the more dangerous and deserved a point - but not all three. READ MORE...

Matlock Boss Atkins Stays Level Headed After 4 Straight Wins
Friday 18th October 2013 The struggles of the last two seasons may seem like an age ago as Matlock Town's fourth successive league win against Barwell on Wednesday, saw them sit in fourth place, ahead of a break from league action for all Evo-Stik NPL Premier Division clubs this weekend.

But Gladiators chief Mark Atkins is remaining level headed - and insists that nobody in the club should get carried away by their recent success.

His side may be only three points behind leaders Skelmersdale United who they are due to visit on Tuesday night, but the former Premiership title... READ MORE...
Gladiators 'Win Ugly' At Home To Barwell. Match Report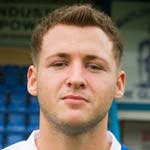 Thursday 17th October 2013 Matlock "won ugly" according to manager Mark Atkins yesterday evening, against a physical Barwell side, given licence to use bullying tactics by a weak referee.

But, at the end of the day, a win is a win and the Gladiators dug deep, showing tremendous resolve to earn their fourth league win on the bounce.

The Leicestershire side luckily finished with eleven players on the field, given that defender Guy Hadland might have been red carded for pulling back Danny Holland, who looked to have a clear route to goal and goalkeeper... READ MORE...
3 Goals, 3 Points & 3 Wins In A Row For 4th Place Gladiators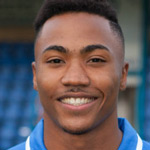 Monday 14th October 2013 The ever improving Lavelle White was the catalyst behind Matlock's third successive league win, which saw them rise to fourth spot in the table.

White scored twice and was unlucky not to grab a hat-trick, his pace being a constant thorn in Stafford's side, as he looks far better than the youngster who struggled to make an impression last season.

But Matlock did not have it their own way against the second bottom side early on and they received a nasty early shock as Jermaine Johnson... READ MORE...
All The News From Matlock Town Ahead Of Trip To Stafford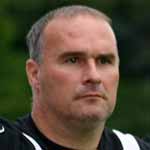 Friday 11th October 2013 Hinckley United's demise means that Matlock Town will go through to the 2nd Qualifying Round of the FA Carlsberg Trophy - without kicking a ball.

The Calor Gas Southern League Premier Division club were liquidated following a High Court hearing in Birmingham on Monday, after former Chairman Kevin Downes issued legal proceedings against Hinckley, claiming that the club still owed him £187,000.

A chilling statement appeared on the Knitters' unofficial Twitter... READ MORE...
An Angry Atkins Looks To Matlock's 'Bouncebackability'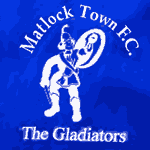 Friday 4th October 2013 Having warned his players of the dangers of complacency ahead of their FA Cup visit to First Division South promotion contenders Carlton Town last weekend, Matlock boss Mark Atkins was left annoyed that his words went unheeded as the Gladiators were beaten by Blair Anderson's 5th minute goal.

"Complacency definitely crept in, even after I'd hammered it into them that they needed to perform against a decent side who would provide tough opposition" said Atkins. "A lot of the players were under par and their attitude didn't seem to be right. What a time to give their worst performance of the season..." READ MORE...
Matlock Exit FA Cup With A Whimper After Atkins Warning
Tuesday 1st October 2013 The pre match warning from Manager Mark Atkins about keeping feet firmly on the ground, went largely unheeded, as Matlock limply departed the FA Cup at First Division South promotion chasers Carlton on Saturday.

The Gladiators had won all three previous cup encounters against the Millers but they seldom looked like winning this one.

Once the hosts had gained an early lead, they battled hard to stop Matlock from playing with any fluency on a bobbly pitch. READ MORE...
Holland Secures Three Points With A Brace Against Stamford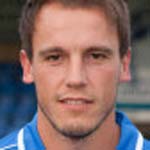 Wednesday 25th September 2013 A quick fire double from Danny Holland early in the second period secured three precious points for Matlock after a first half of frustration at the Reynolds Stadium.

It settled the Gladiators down after there were fears of Stamford shutting them out- just as Frickley Athletic had done at the weekend, but on Tuesday evening, Matlock looked far more businesslike and once they had given the Daniels the double whammy, there was only going to be one winner.

Manager Mark Atkins made three changes to the starting line up... READ MORE...
Matlock Unable To Seal The Win Against A Stubborn Frickley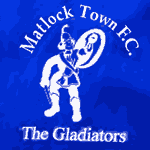 Tuesday 24th September 2013 Matlock had most of the play but could not force a way past a stubborn Frickley side who battled hard to earn an excellent point on Saturday.

Expectancy levels were high on the terraces after the Gladiators' midweek demolition of King's Lynn on their own turf, but it was a low key affair for the 322 crowd who turned out on a bright and sunny afternoon.

Understandably, Matlock retained the side that had started at the Walks but there were changes on the substitutes bench where Lavelle White and... READ MORE...
Atkins Wants To Maintain High Standards Set By Matlock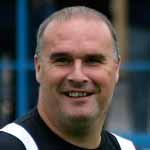 Friday 20th September 2013
Two away wins, FA Cup progress and two clean sheets represents an excellent few days work for Matlock, but with home league games against Frickley Athletic on Saturday and Stamford on Tuesday, Gladiators boss Mark Atkins wants the high-set standards to be maintained.

"We've been excellent and fully deserved the success we've achieved, but we must remember, there's no easy games in this league and we need to show the same attitude and desire as we have in the last two matches. A good team puts long unbeaten runs together and that must be our aim now." READ MORE...

A Long Midweek Trip To Norfolk Worth It 4 Matlock Town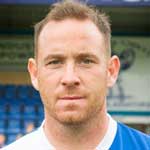 Thursday 19th September 2013 Matlock's long midweek trip to Norfolk was all over bar the shouting by the interval as strikes from Lewis McMahon, Darryl Thomas and Danny Holland gave them a commanding advantage.

Then it was more a matter of last season's First Division South Champions keeping their pride intact as the Linnets slipped to their first home league defeat of the campaign, hot on the heels of a 5-1 home humiliation in the FA Cup to Cambridge City on Saturday.

McMahon scored again to ensure a happy trip back up the A17... READ MORE...
Matlock Avoid Slipping On 'Banana Skin' At Basford In FA Cup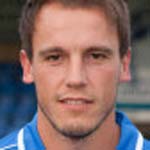 Monday 16th September 2013 Matlock comfortably negotiated a potential 'banana skin' of a tie to come away from Greenwich Avenue £3,000 richer and in doing so, secured a place in the Second Qualifying Round of the FA Cup.

Second half goals from Danny Holland and substitute Lavelle White did the trick and, apart from a dodgy opening few minutes when the Toolstation NCEL Premier Division new boys forced the pace, it was virtually plain sailing for Matlock who could - and should - have won by a more emphatic margin.

Skipper Liam Needham, recovered from injury, replaced Gareth... READ MORE...
Matlock Boss Atkins Looks To FA Cup After Narrow Defeat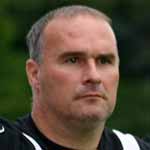 Friday 13th September 2013 Mark Atkins and his assistant Nick Buxton want Matlock to take the form they showed in Tuesday night's narrow home defeat to Chorley into their forthcoming games, and in particular Saturday's FA Cup First Qualifying trip to Basford United.

The tie is a potential banana skin for Matlock and, after being the underdogs in three FA Trophy ties last term, the boot is firmly on the other foot this time.

The Gladiators were dumped out at this stage by Belper Town after a replay twelve months ago and Atkins knows his side must not make any... READ MORE...
Matlock Lose To New League Leaders After Gallant Display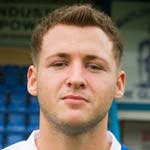 Wednesday 11th September 2013 For the second successive match, Matlock lost to the new league leaders - but the Gladiators gave a gallant display and were a little unlucky not to snatch a point at the end.

A strong and streetwise Magpies outfit look a good bet for a play-off place - if not the title - but Matlock showed great resilience,defending stubbornly and superbly and also fashioned a decent number of chances of their own.

The Gladiators welcomed back Micky Harcourt to their defence, the number two earning star rating for an almost faultless performance against... READ MORE...
Matlock Defeat Takes AFC Fylde To Top Of The Table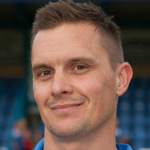 Monday 9th September 2013 Matlock conceded shortly before and straight after the interval as hosts AFC Fylde hit the top of the Evo-Stik NPL Premier Division on Saturday.

Fylde had scored a massive eleven goals in their previous two matches but that average never looked as if it would be maintained as Matlock battled hard without seriously suggesting they would upset the applecart.

Injuries were still a problem as Corey Gregory missed out but Darryl Thomas returned, albeit on the right flank with Lavelle White on the left. READ MORE...
Matlock News - More Injuries With 2 Tough Fixtures Looming
Friday 6th September 2013 Matlock boss Mark Atkins will be anxiously waiting news on the fitness of a clutch of key players ahead of two games against potential title winners this week.

On Saturday, the Gladiators travel to second placed AFC Fylde, who have banged in eleven goals in their last two games, before fourth in the table Chorley come to the Reynolds Stadium on Tuesday night (10th).

Atkins is highly satisfied with four points from visits to Blyth Spartans last weekend and Ashton United on Wednesday night to leave his side in... READ MORE...
Gladiators Overturn A Two Goal Deficit To Win At Eastwood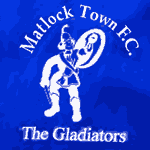 Monday 12th August 2013 Three goals in eleven second half minutes saw Matlock overturn a two goal deficit, but there was no hiding from the fact that in general, this was a poor performance from the Gladiators.

It took two howlers from Badgers' goalkeeper Alex Malonga to put a lethargic Matlock on level terms, and apart from the fightback, there would be little else to please manager Mark Atkins or the visiting support.

Matt Leese was given a run out in goal and, was unfortunately picking the ball out of his net inside three minutes when left winger Brad Munn was... READ MORE...
Matlock News After A Narrow Defeat To Leicester City U21s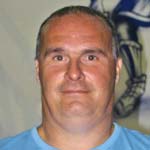 Friday 9th August 2013 Boss Mark Atkins was far from happy with his side on Tuesday night in spite of their 2-1 pre season friendly win at Mickleover Sports - even though it was much more encouraging after a 1-2 home defeat to Leicester City U21s on Thursday!

Tuesday's first half goals from Lewis McMahon and Anthony Griffiths-Junior had the Gladiators in the driving seat before Micky Harcourt and former Gladiator Danny Davidson were sent off after an ugly mass brawl with half an hour gone. Another former Town striker Nathan Benger scored what proved to be only a consolation early in the second period after which Matlock had to defend for... READ MORE...
Mickleover Friendly Not Quite So Amiable As Gladiators Win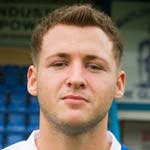 Wednesday 7th August 2013 Old friends met up at the Raygar Stadium on Tuesday evening for a friendly that was not quite as amiable as it should have been, following a mass brawl on the half hour mark, that saw both sides reduced to ten men.

Matlock had just gone two goals up when Micky Harcourt reacted angrily - to a ball he deemed was deliberately booted at him - by kicking the 'guilty' opponent. Then tempers erupted as players from both sides pushed, shoved and threw punches with former Gladiator Danny Davidson grabbing Lewis McMahon by the throat. When calm was eventually restored, referee Nick Hopton sent off... READ MORE...
Gladiators Boss Would Like "To Do More Business"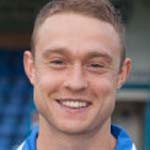 Friday 2nd August 2013 The signing Matlock boss Mark Atkins was desperate to make materialised last Thursday night, when 27 years old midfielder Liam Needham moved from Conference Premier new boys FC Halifax Town.

Needham, who started out at Sheffield Wednesday and has also been with Notts County, Gainsborough Trinity and Guiseley, made 31 appearances for the Shaymen last term, scoring five goals and is Atkins' seventh new recruit of the summer.

"Liam's a massive signing for us" said Atkins, who believes... READ MORE...
Rams Too Strong For The Gladiators. Match Report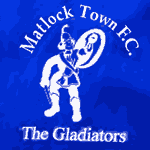 Wednesday 31st July 2013 Nigel Clough sent a strong looking Rams line up to the Reynolds Stadium and Mark Atkins' battling Gladiators, for the first half at least, more than held their own against their Championship visitors.

As Matlock's part timers tired, Derby scored all of their goals after the interval through a Michael Jacobs penalty and a double from Theo Robinson, but there was much to admire in the hosts' performance, particularly in the opening forty minutes when they looked the better side and more likely to break the deadlock.

As well as Jacobs - a £300,000 buy from Northampton - and... READ MORE...
Matlock Town - Injuries, Signings, Friendlies & Youth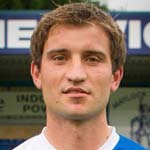 Friday 26th July 2013
A round up of news this week from Matlock Town FC begins with skipper James Lukic seeing a specialist to try to get to the root of a troublesome knee injury which has seen him play no part yet in the Gladiators' preparations for the new season.

The 31 year old classy central defender, who made his 600th appearance for the Gladiators in the 1-1 draw with Buxton last New Years day, has high hopes of beating the club's record appearance total of 673 set by former player manager Mick Fenoughty in the 1970's and 1980's. READ MORE...

All Square At The Reynolds Stadium. Matlock v Alfreton Report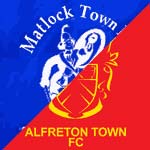 Monday 22nd July 2013 There were plenty of positives for Mark Atkins and Matlock fans to take from a good 2-2 draw with Conference Premier neighbours Alfreton Town on a baking hot Friday night at the Reynolds Stadium.

The Reds looked well in charge up to the interval - and would probably have been disappointed not to have held more than a slender one goal advantage from Paul Clayton's 33rd minute strike - but the Gladiators wasted no time after the restart to equalise through a trademark Lewis McMahon penalty and, although Ben Tomlinson soon put the visitors back in front, Danny Holland levelled with seventeen minutes left. READ MORE...

Gladiators' 2013/14 Fixture List News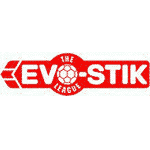 Thursday 18th July 2013
The Gladiators will head to newly promoted Trafford on the opening day of the new season, Saturday 17th August as the 2013/14 Evo-Stik NPL Premier Division fixtures were released on Wednesday morning.

The Shawe View outfit beat both New Mills and Cammell Laird in last term's First Division North play off ties to take their place in the top tier for the very first time. The Gladiators have faced Trafford before when they were both members of the old First Division, once also on the opening day in 1999 when a Jimmy Flynn strike earned Matlock all three points. READ MORE...

Gladiators Start Pre-Season In Winning Style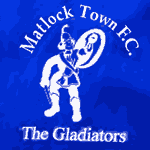 Wednesday 17th July 2013 Matlock recovered from going a goal down to win their opening pre season friendly at Caernarvon Street on Saturday 13th July.

Colin Cockerill had given the Baris NCEL First Division outfit a 12th minute lead - but strikes either side of the interval from Darryl Thomas and Matty Wilkinson completed the comeback.

All three of Town's new signings featured with David Haggerty starting at centre back alongside Micky Harcourt, with Danny Holland partnering Joe Leesley in attack. Darryl Thomas came on as a substitute when referee... READ MORE...
Matlock Town FC Prepare For Season Opener At Teversal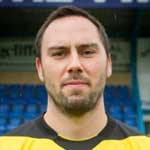 Thursday 11th July 2013
Good news from the Matlock Town camp, ahead of their opening pre-season fixture at Teversal on Saturday, is that goalkeeper Jon Kennedy is fit and well after a serious injury kept him out of the final month of last season - including the Derbyshire Senior Cup Final.

Kennedy sustained a serious hand injury at work on the eve of the 2-1 home win against AFC Fylde in early April, raising doubts as to whether the former Sunderland, Accrington, Witton Albion and Worksop stopper would be able to continue his playing career. READ MORE...

Matlock's Pre-Season News, Cup Draw And Fixture Changes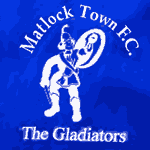 Friday 5th July 2013 Matlock Town's already busy pre-season schedule has been added to further this week, but with the welcome boost of a match at home.

Leicester City's under 21 squad will visit the Reynolds Stadium on Thursday August 8th (7.45pm) in what promises to be a good test for the part timers. The Foxes outfit finished top of the 23 team Professional Development League Two ahead of second placed Derby County last term.

Gladiators fans had felt frustrated by the lack of home games in the pre-season build up this year, that was heightened by last week's news that... READ MORE...
Matlock's Evo-Stik League Long Service Awards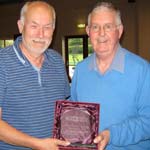 Friday 28th June 2013 Three of Matlock Town stalwarts have been recognised by the Northern Premier Football League who has presented them with Long Service Awards.

The individuals involved are Chairman, Tom Wright; Safety Officer, Stuart Else and Committee Member, Hazel West. All three have completed 38 years excellent service to the club and continue to do so.

Tom and Stuart originally became members of the club by being part of the team who set up the Gladiators Social Club, housed in the wooden... READ MORE...
Matlock Chiefs Confirm No Spireites Pre Season Fixture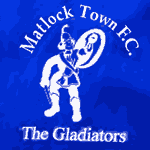 Wednesday 26th June 2013
Matlock Town Secretary Keith Brown, says he suffered a major disappointment on Saturday when he received final confirmation from Chesterfield FC Chief Executive Chris Turner, that they would be unable to send a team to Matlock's Causeway Lane for the traditional Pre season fixture due to the number of matches they had arranged.

Keith Brown said, "This early season match has taken place for at least the last 40 years and has always been one full of joy and excitement for both Matlock and a large contingent of Chesterfield Fans who make the short..." READ MORE...

Matlock's Massiah Moves To Rival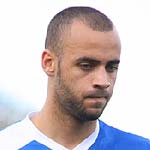 Wednesday 5th June 2013 Released Matlock striker Massiah McDonald could well be facing his former team mates next season, after he signed for divisional rivals Grantham Town earlier this week.

The Gladiators released McDonald for financial reasons at the end of last season and it was widely thought he would move to a higher league club.

Reports say he had the opportunity to join a Conference club but in the end, it was the Gingerbreads, co-managed by former Alfreton defender Ian Robinson and ex-Gladiator Gary Sucharewycz, who managed to get McDonald... READ MORE...
Gladiators Choose Player Of The Year - But Lose Their Massiah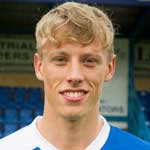 Friday 17th May 2013 Adam Yates was named as the fans Player of the Year at Matlock's Presentation Evening last Friday, before it was promptly revealed that he had signed a new contract with the Gladiators.

The 23 year old, regarded as one of the most  consistent defenders in the Evo-Stik NPL Premier Division, proved to be a comfortable winner, having excelled whether it be alongside captain James Lukic at the heart of the defence, at right back or slotting into central midfield.

He has improved season after season since signing... READ MORE...
Mintcakes Maul Matlock In Gladiators' Final Game Of Season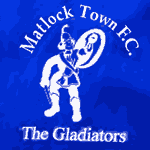 Thursday 9th May 2013 Kendal Town 4 - 1 Matlock Town. Poor defending and missed chances cost Matlock in their final match of the season at the Cosyseal Stadium on Saturday as Kendal signed off from  the Premier Division with a third straight victory.

The Mintcakes needed a 27-0 win against Matlock - and needed Stocksbridge to beat Grantham to be able to keep their Premier Division status.

That first scenario was highly unlikely to work out for them and in the end proved to be immaterial as Grantham won 3-0. It was then very much of a... READ MORE...
Gladiators Battle For Cup Glory Ends At Proact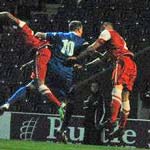 Friday 3rd May 2013 Matlock were edging towards Derbyshire Senior Cup glory at Chesterfield's PROACT Stadium on Tuesday when they led Ilkeston with two minutes to go.

But then Robins' substitute James Reid dramatically whipped the trophy from under their noses with one piece of brilliance and then a hotly disputed penalty which had Matlock fuming.

The Gladiators certainly did not deserve to lose. They had looked the more dangerous side throughout and had they taken their first half opportunities... READ MORE...
Matlock Town 3 - 0 Kendal Town. Match Report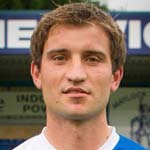 Wednesday 24th April 2013 Matlock struck a purple patch to score three times in eight first half minutes to push struggling Kendal closer to relegation.

Realistically, the Mintcakes needed to pull off a win to stand any chance of avoiding the drop, but once Massiah McDonald had broken the deadlock midway through the first half, the writing was on the wall for the visitors. Martin Foster and Ben Algar quickly added two more to see the fat lady clearing her throat for Kendal.

It was the Gladiators best home win of the season and three nil up and deep in the comfort zone by the interval, they ought to have been... READ MORE...
Witton Albion 3 - 0 Matlock Town. Match Report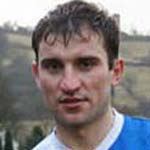 Tuesday 23rd April 2013 Although fourth placed Witton deserved the win to maintain their play off push, a three goal margin of defeat was harsh on Matlock with the last two goals coming in stoppage time at the end of the contest.

Matlock had trailed since Steve Foster's 4th minute opener and although they fought hard, they also lacked penetration in the final third to turn their fortunes around.

Seventeen years old reserve goalkeeper Matt Leese was drafted in for a senior debut with former Witton custodian Jon Kennedy injured and his deputy Nick Buxton called into work. Adam Yates was sensibly rested, as was... READ MORE...
Gladiators Sink The Mariners. Match Report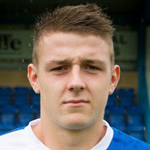 Tuesday 16th April 2013 Substitute Joe Leesley wasted little time in making an impact in Saturday's rain soaked victory against Marine.

Just four minutes after replacing Adam Yates, he latched on to a tame headed clearance from Lavelle White's cross to drill a first time, unstoppable low eighteen yard drive past Mariners custodian Callum Williams to win the game.

For Matlock, it was a second successive clean sheet and win at home and a second league double of the season, the Gladiators having won 3-1 at Crosby in November. They again showed a tremendous work ethic with everyone... READ MORE...
Gladiators Suffer A Fourth Successive Defeat At Ashton Utd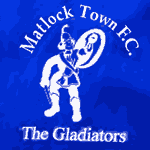 Thursday 11th April 2013 Ashton Utd 2 - 0 Matlock Town

Hurst Cross has rarely been a happy hunting ground for the Gladiators - this was their fourth successive defeat there - but if you are to break such a run, then you have to accept gilt edged chances which come your way.

This, plus a harsh penalty award which gave the Robins a 59th minute lead, proved to be Matlock's downfall. From the time Ashton took the lead, the hosts assumed control, save from a couple of late chances which Massiah McDonald fashioned for himself but could not convert. READ MORE...
Buxton 1 - 0 Matlock Town. Match Report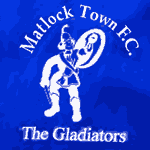 Wednesday 3rd April 2013
Matlock suffered a pointless and scoreless Easter following a lack lustre showing in Easter Monday's derby at the Silverlands.

It was fitting that it took a sloppy goal to settle a scrappy affair, netted by Bucks defender Marc Roberts who turned out to be the game's most potent attacking weapon.

Roberts took full advantage of a misjudgement from Town goalkeeper Jon Kennedy to out-jump him from a 19th minute free kick and loop in his header. READ MORE...
Gladiators Make A Point Unlocking Hednesford At Keys Park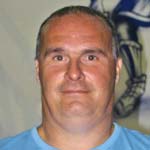 Monday 11th March 2013 Match Report by Staffs Uni Student, Lewis Deakin Matlock Town manager Mark Atkins has praised his side's spirit, after they fought back to draw 2-2 with Hednesford Town at Keys Park.

Manager Atkins admits his squad has come of age after recent fantastic performances and he has now set his sights on moving up the Evo Stik table and away from their current position of 17th place.

Next up for Matlock in the league is an away trip to Ashton United on Wednesday, March 13th, before a home test against Whitby Town... READ MORE...
Gladiators 2 - 2 FC United of Manchester. Match Report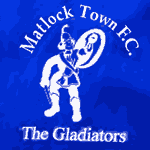 Thursday 7th March 2013 A battling Matlock side fully deserved their point against highflying United which dented the visitors' hopes of claiming the title.

Endeavour and spirit were there in abundance, never more so than when they went 2-1 down early in the second half but dug in to score again and set up a thrilling finish, when both sides had the chance to claim the extra two points.

Matlock had the welcome additions of Micky Harcourt and James Lukic back in their defence after suspension and injury respectively and Boss Mark Atkins sprung a surprise by naming Laurence Gaughan... READ MORE...
Gladiator's Prepare For A Long Fight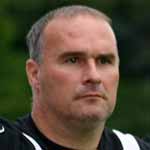 Thursday 28th February 2013 Four tough league matches on the trot now await an injury hit Matlock Town squad who reached the last eight of the Doodson Sport Cup at Grantham Town on Tuesday night.

But the pressure may well be off the players according to Gladiators boss Mark Atkins as he prepares his charges for Saturday's trip to Chorley and then next Wednesday's home meeting with FC United of Manchester. Then come trips to Hednesford Town and Ashton United.

"Most people will be expecting us to get beat in these games..." READ MORE...
Gladiators' Unbeaten Home Run Ends Against Witton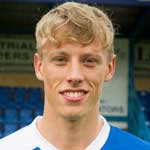 Tuesday 26th February 2013 Matlock's recent unbeaten run in league and cup came to an end in a scrappy affair against play off chasing Witton who basically scored from their two attempts at goal, one of those being a penalty.

But Matlock, in spite of having more of the play, did not create very much more themselves in terms of clear cut chances. In short, it was a game that will not live long in the memory bank.

To add to their problems, there was the unwelcome sight of a key Gladiators defender being stretchered off for the second week running. READ MORE...
Next Stop Pride Park As Matlock Head For Cup Final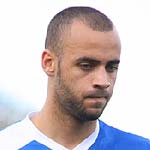 Wednesday 20th February 2013 Matlock Town 2-1 Chesterfield FC. A brace from Massiah McDonald saw Matlock through to the final of the Derbyshire Senior Cup for the first time since 2010 as they totally dominated a youthful Chesterfield outfit at the Reynolds Stadium on Tuesday night.

But they had to come from behind as Jacob Hazel, who had a loan spell with the Gladiators in December, had given the Spireites, coached by former Matlock defender John Dungworth, an 11th minute lead from the penalty spot. By half time though, the hosts were level as Massiah McDonald scored on 36 minutes before he grabbed a 66th minute decider. READ MORE...
Gladiators Bring Home The Points - But Radford Is Hospitalised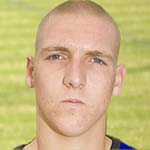 Tuesday 19th February 2013 Anthony Griffiths-Junior's first league goal for Matlock proved to be the winner as Matlock put together a tremendous battling performance at the Weaver Stadium and avenge the 5-0 horror home defeat by Nantwich on the season's opening day.

But the three points came at a cost as there was the sickening sight of Oscar Radford being stretchered off to hospital following a horrible tackle by home substitute Josh Lane who was correctly sent off. That incident, with nine minutes left, put a dampener on the win, and while Radford did not suffer a broken leg as was initially feared, he was left with a deep gash which is likely to... READ MORE...
Gladiators' Ten Men Make A Point At Eastwood. Match Report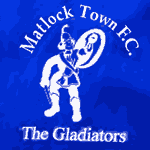 Monday 11th February 2013 Matlock's ten men had to settle for a point as the basement club secured a draw with a last minute equaliser from captain Romaine Graham.

It had been a disjointed Matlock performance with the problem being that the visitors failed to stamp any authority on the early proceedings, which were stale and unimaginative from both sides.

Whether Matlock thought they had to merely turn up to gain the three points cannot be proven, but they should certainly have performed better... READ MORE...
Gladiators Top Scorer Faces Injury Sideline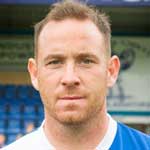 Saturday 2nd February 2013 Matlock were desperate to play their Derbyshire Senior Cup tie at home to Borrowash Victoria on Tuesday night, but the 4-1 victory and progress to the semi finals came at a potentially huge cost.

Top scorer Lewis McMahon went down under a challenge in the Vics half in the 35th minute and was stretchered off with ankle ligament damage, with McMahon himself tweeting on Wednesday "torn ankle ligaments, quite bad to be honest, few weeks on the sidelines, thank you for everyone's kind tweets, gutted."

McMahon had got on the scoresheet early... READ MORE...
Gladiators Buoyed After Saturday Home Win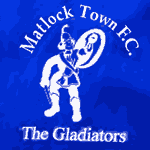 Thursday 17th January 2013 Last Saturday was a case of the result being more important than the performance when Matlock Town beat visiting Grantham Town by the odd goal in five.

The fact that it was the Gladiators' first Saturday home league win of the season was insignificant in the general scheme of things. Manager Mark Atkins says nobody had even given that statistic a thought until others mentioned it in the build-up to the game.

The fact that the win came against aside just below them... READ MORE...
Derbyshire Senior Cup Tie: Re-scheduled Date
Wednesday 16th January 2013 Both of last night's postponed Derbyshire Cup ties for Chesterfield FC against Belper and Matlock Town against Borrowash Victoria, have been re-scheduled and both have the same new date - Tuesday, January 29th both with a 7:45pm kick off time.
Gladiators Hope To Take A Bite Out Of The Gingerbreads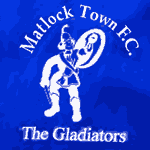 Friday 11th January 2013 Home definitely hasn't been where the heart is for Matlock Town in the Evo-Stik NPL Premier Division this season.

Considering they have beaten two Blue Square Conference sides in Northern Division Stalybridge Celtic and Premier Division plus Football League hopefuls Mansfield Town in the FA Trophy, it is difficult to comprehend that six visiting sides have already won at the Reynolds Stadium in domestic fare, with the Gladiators winning just twice.

So when 19th placed Grantham Town visit for what is a 6-pointer... READ MORE...
Landmark Appearance For Gladiators' Skipper & New Signing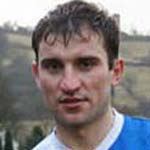 Friday 4th January 2013
Matlock Town skipper James Lukic reached another landmark on New Year's Day by making his 600th appearance for the Gladiators in the  1-1 home derby draw with Buxton.

It represents an awesome achievement by Lukic who made his debut as a sixteen year old against Glossop North End in the Derbyshire Senior Cup in February 1998. Now he is second in Matlock's all time career records table, behind the Gladiators legend Mick Fenoughty who presented him with a momento from the club prior to kick off against the Bucks. READ MORE...
Gladiators Rescue A Point Against Buxton. Match Report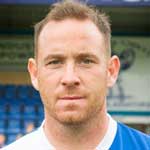 Wednesday 2nd January 2013 Lewis McMahon's exquisite free kick earned much-improved Matlock a derby point on New Years Day after local rivals Buxton had gone ahead through a David Haggerty header.

On reflection, a draw was probably a fair result although if any side was going to win it, Matlock looked the more likely, the Gladiators creating the better chances and playing the better football as the game headed towards the final whistle.

After being savaged at Worksop three days earlier, this was a much better Town performance. They remained compact and far less susceptible... READ MORE...
Christmas Cheer For The Gladiators. Match Report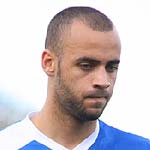 Friday 28th December 2012 It was a Merry Christmas for Matlock who chalked up their highest win of the season at Dales Lane on a soggy Boxing Day afternoon.

A Massiah McDonald brace plus a Jacob Hazel header and a Lewis McMahon spot kick saw an impressive and hard working Gladiators side home to completely deflate a Rushall side who missed a penalty when they were just one goal in arrears shortly before half time.

With Micky Harcourt starting a two game ban,  Adam Yates switched to right back with the central defensive duo Oscar Radford and James Lukic. READ MORE...

Gladiators Game OFF
Saturday 22nd December 2012 Matlock Town have said this morning that today's match against FC United Of Manchester is OFF due to a waterlogged pitch.
Three Is A Magic Number For The Gladiators. Match Report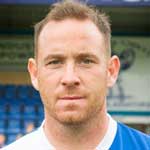 Thursday 20th December 2012 Gresley FC 1-3 Matlock Town. The Gladiators were convincing winners against their Evo-Stik First Division South play off hopeful hosts as they won their first Derbyshire Senior Cup tie since lifting the trophy in April 2010.

James Ashmore drove the visitors into a 12th minute lead which was cancelled out when Richard Hanslow netted eleven minutes later. Gresley were indebted to goalkeeper and skipper Gary Hateley for a succession of fine saves in both halves but Town's top scorer, Lewis McMahon, beat him twice in the second half to take his personal tally to fourteen for the season. READ MORE...

A 'Shaw' Thing As Gladiators FA Trophy Dream Ends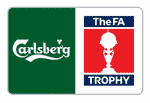 Monday 17th December 2012 Matlock Town 1-2 Luton Town. The FA Trophy run may be over, extinguished in cruel fashion by Jon Shaw in the last minute, but Matlock emerged from the tie and their whole run with terrific credit.

Every Gladiator gave their all, showing true cup fighting spirit against their more illustrious full time opponents and, although on the balance of the play Luton deserved to win, another school of thought would suggest that Matlock's fighting spirit and the way they defended was worthy of another bite of the cherry.

Luton had gone in front through Simon Ainge on 16 minutes but had been pegged back by a Lewis McMahon penalty just after the hour. The crowd were preparing for a Tuesday night replay at Kenilworth Road when Shaw broke home hearts. READ MORE...

Hazel Becomes A Gladiator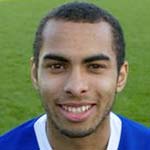 Saturday 15th December 2012

Paul Cook hinted to The Chesterfield Post in his pre match interview (HERE) that a loan was imminent and, this morning, Matlock Town FC have announced the signing of striker Jacob Hazel on a one month loan.

18 year old Hazel has made 3 appearances for Chesterfield FC first team this season and will be eligible to play in the FA Trophy clash against Luton Town today - the 3pm kick off going ahead after the pitch is deemed playable after an early inspection this morning.
Gladiators Say Segregation Will Be In Place For Luton Game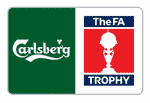 Friday 14th December 2012 Segregation will be in place for Saturday's big FA Trophy clash with Luton Town following consultation with the Derbyshire Police and the local authorities.

Luton's expected away following of 400-500 will be allocated the Causeway Lane side of the ground including the Cyril Harrison Stand with the Gladiators fans having the Town End plus the Dene Fields side including the Twigg Stand.

Matlock are hoping for a four figure gate with admission prices set at £10 adults, £6 concessions, £4 under 16's and £2 under 11's. Fans are being asked to arrive at the ground in good time to avoid congestion at the turnstiles.
Matlock Town's Game Tonight Away At Gresley FC Is OFF
Tuesday 11th December 2012 After a pitch inspection at Gresley FC, tonight's game is OFF.

The next fixture for Matlock therefore is a massive game - the FA Trophy 2nd Round against Luton Town this Saturday.
Gladiators Rue Poor Defending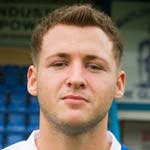 Monday 10th December 2012 Poor defending and a 29th minute sending off for Micky Harcourt cost Matlock dearly as Stafford took home all three points with Matlock wasting a great opportunity of making ground up the league table.

This was Matlock's third league defeat on the trot and it was self inflicted. Having got back into the game just two minutes before Harcourt's dismissal, they were in the ascendancy but that went when Harcourt headed for the changing room.

The Gladiators full back had gone down in the Rangers penalty box under the challenge of Oliver Davies. READ MORE...
Gladiators Don't Like To 'Be Beside The Seaside'!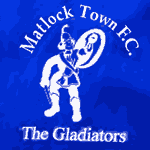 Monday 3rd December 2012 Whitby 1 - 0 Matlock Town. Matlock soon came back down to earth after their midweek heroics against Mansfield in the freezing temperatures of Whitby's heavy Turnbull Ground on Saturday.

They found themselves trailing to an opportunist thirty-five yard effort from Craig Farrell inside the opening minute that turned out to be the winner.

Their overall display had the look of 'after the Lord Mayor's Show' about it. They simply never got going, especially in the first half although an improved second half performance could have earned them a point... READ MORE...
Good Times For Gladiators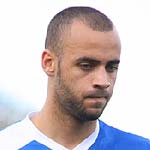 Friday 30th November 2012 It's great being a Matlock Town fan at the moment - topped by events on and off the field in the past few days.

The Gladiators provided a major upset in knocking Conference Premier play off chasers Mansfield Town out of the FA Trophy in Tuesday night's replay after a 1-1 draw on Saturday at the One Call Stadium.

The Stags were lucky to force a replay as their goalkeeper Shane Redmond pulled off a cracking penalty save from Lewis McMahon and an even better stop from James Ashmore's follow up. READ MORE...
Magnificent Matlock Hunt FA Trophy After Bagging Stags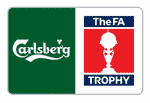 Wednesday 28th November 2012 Magnificent Matlock Town made history last night after beating Mansfield Town 2-1 at the Reynolds Stadium to go through to the 2nd round of the FA Trophy for the first time.

Tuesday night's FA Trophy replay had the Reynolds Stadium rocking as Massiah McDonald struck a stoppage time winner to give Matlock a well deserved win over their Blue Square Conference Premier neighbours.

Matlock like playing Mansfield in the cups. Remember 1976 anyone? While this one wasn't as clear cut as their FA Cup win at Field Mill, in the grand scheme of things, it was up there on merit. READ MORE & VIDEO...

Matlock Earn FA Trophy Replay At Home To The Stags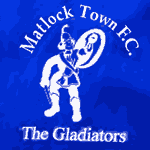 Monday 26th November 2012 Mansfield Town 1 - 1 Matlock Town.
Matlock thoroughly deserved this hugely impressive result against their Conference Premier neighbours and were probably unfortunate not to come away with a shock win.

Memories of 1976 and a famous FA Cup 2nd Round giantkilling came flooding back as the present day Stags and Gladiators prepared to do battle on a filthy wet day. And Mark Atkins' men could claim a moral victory on the day, at times outplaying and certainly looking the fitter of the two teams, despite the seventh placed Conference side being full time. READ MORE...

Matlock Get Ready For Their Biggest Cup Game In Years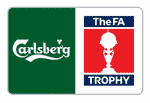 Friday 23rd November 2012 Matlock Town would no doubt have liked to be going into this weekend's mouth watering FA Trophy tie at neighbouring Mansfield with their recent unbeaten run still intact.

But a strong and powerful Hednesford Town side deservedly beat them 3-2 at the Reynolds Stadium to halt the Gladiators winning run in the league at the fifth match.

Taking their recent FA Trophy successes against Leek Town and Stalybridge Celtic into account, Matlock took on the Pitmen unbeaten in seven outings. READ MORE...
Gladiators Seal Win In Derbyshire Derby. Match Report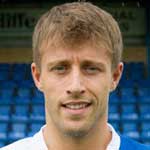 Monday 19th November 2012 Second half goals from James Ashmore, (pictured) his first for the club, and Massiah McDonald ensured that Matlock comfortably won the Derbyshire derby at the New Manor Ground on Saturday.

This was Matlock's fourth league win on the bounce and, once they had gone in front, there was little doubt that maximum points were on their way back to the Reynolds Stadium.

With Oscar Radford injured, Adam Yates continued alongside James Lukic in central defence, but an enforced change... READ MORE...
Blast From The Past Looms For The Gladiators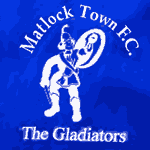 Thursday 15th November 2012 Matlock were given a plum tie in the First Round Proper of the FA Trophy on Monday, one which evoked fond memories from a winter's night back in December 1976.

The Gladiators were rewarded for knocking out Blue Square North full timers Stalybridge Celtic last weekend with a trip just seventeen miles over the Nottinghamshire border to take on Blue Square Premier Mansfield Town.

Back in 1976, the Gladiators were managed by the eldest of their legendary three Fenoughty brothers, Tom, with Mick joining Tom... READ MORE...
Gladiators Put Up A Fight Against Stalybridge. Match Report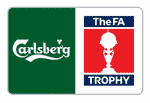 Monday 12th November 2012 Matlock's recently found fighting spirit again came to the fore as they overturned a half time deficit against the Blue Square North full timers to score twice and progress to the first round proper of the FA Carlsberg Trophy and earn a mouth watering away draw to near neighbours Mansfield Town.

Corey Gregory had fired Celtic into a 34th minute lead but Matlock Captain James Lukic, who equalled the legendary Nick Tilly's 591 club appearances during the game, equalised on 58, before Massiah McDonald had the Matlock fans in ecstacy... READ MORE...
Atkins' Gladiators In Good Heart To Face Stalybridge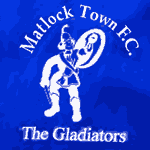 Friday 9th November 2012 Matlock's best display for months, a 3-1 win at title chasing Marine last weekend has put them in good heart to take on Blue Square Conference North full timers Stalybridge Celtic in the third qualifying round of the FA Trophy, sponsored by Carlsberg, at the Reynolds Stadium this Saturday afternoon.

The Gladiators will go into the tie as underdogs, but if they can repeat the level of the performance on Merseyside, a shock might just be on the cards.

Matlock look to have turned the corner after their injury hit side... READ MORE...
Atkins' "Magnificent" Matlock Sink The Marines. Match Report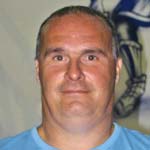 Monday 5th November 2012
Magnificent Matlock fully deserved this fantastic win at promotion chasing Marine who were outplayed, out-thought and happy to have lost by just a two goal margin.

Two goals ahead at the interval through Massiah McDonald, who was a constant menace to Marine, and Bradley Grayson, Matlock were pegged back when Andy Fowler converted a harshly awarded spot kick five minutes into the second half, but crucially, the Gladiators restored their two goal lead inside just four minutes when skipper James Lukic headed in the third. READ MORE...
Gladiators Will Miss Red Carded McMahon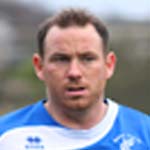 Friday 2nd November 2012 On the evidence of his performance in the 3-1 FA Trophy 2nd Qualifying replay win against Leek Town on Wednesday night, Matlock Town will painfully miss Lewis McMahon for the best part of November.

The former Sheffield Wednesday and Notts County striker who joined Matlock from Gainsborough Trinity in the summer after a loan spell with the Gladiators last term, was head and shoulders above anyone else on the park, scoring twice and taking his season's tally to nine.

But a red card late on in the 3-2 win at Stocksbridge Park Steels... READ MORE...
Gladiators Dominate But Fail To Score Against Leek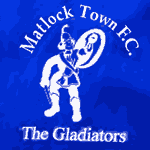 Monday 29th October 2012 The Gladiators dominated this FA Trophy tie but could not find a way past a stubborn Leek defence, even after the visitors had been reduced to ten men nine minutes into the second half.

Central defender Dan Smith handled a goalbound Joe Leesley shot on the line and was sent off, but the usually reliable and ice cool Lewis McMahon fluffed his lines, pulling his penalty horribly wide. It was McMahon's first ever failure from the spot.

Having been let off the hook, the Evo-Stik NPL First Division South visitors predictably went into ultra defensive mood... READ MORE...
Matlock's Massiah Makes The Difference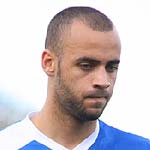 Wednesday 24th October 2012 - Pic Courtesy Andy Duffin
Matlock fans have had their fair share of sorrow and disappointment this season, but after this magnificent win, they can stick out their chests and shout from the rooftops.

Every one of the fourteen players used turned in top notch performances, they simply out-battled a physical Chorley side who lay third in the table before kick off and expected to win handsomely. But the points went to Matlock and deservedly so. It was their second successive win after a stuttering start to the campaign and their first clean sheet of the season. READ MORE & VIDEO...
Maximum Points For Matlock From A 'Must Win' Game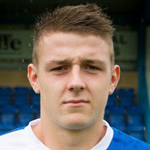 Monday 22nd October 2012
Stocksbridge Park Steels 2 - 3 Matlock Town. Evo-Stick Premier League. Matlock deservedly claimed maximum points from what was, even at this early stage of the campaign, a must win game as two of the early season strugglers met at the Look Local Stadium.

The Gladiators dominated much of the game with the only disappointment, apart from Lewis McMahon's red card in stoppage time, being the concession of two goals, ironically scored by two former Matlock players. But Joe Leesley led the line superbly, scoring 2 and setting up the 3rd goal for Adam Yates. READ MORE...

Gladiators To Show Their 'Unbelievable Tekkers' On Soccer AM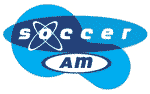 Friday 19th October 2012
Keep an eye out for some showboating action from the Gladiators on Sky's Soccer AM programme tomorrow.

Matlock are to be featured on the 'Showboat' section, with on loan Massiah McDonald tying North Ferriby United's defence in knots before Joe Leesley slams the ball home! "Unbelievable Tekkers!"
Former Players Haunt Gladiators. Stocksbridge Match Preview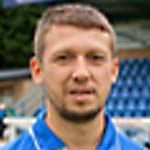 Friday 19th October 2012 Matlock Town will be hoping that they are not undone by a former player for the second week running when they travel to Stocksbridge searching for crucial league points on Saturday.

Last weekend, Tyeisse 'TJ' Nightingale, who had six months with the Gladiators last season, scored the decider for Eastwood in their smash and grab raid on Matlock at the Reynolds Stadium.

Now they will face Nathan Joynes, who left to join Steels last Friday and netted a brace in Steels' first home victory of the season... READ MORE...
Matlock Town 0 - 1 Eastwood Town. Match Report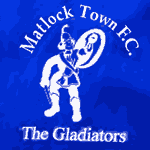 Monday 15th October 2012 Eastwood committed a smash and grab raid on Non League Day to go home with all three points having been outplayed.

But Matlock could not tuck away their chances and from the solitary one the visitors created, former Gladiator Tyeisse (TJ) Nightingale netted.

That goal came four minutes before the interval and gave Eastwood something to hold on to. Matlock Boss Mark Atkins had in midweek stressed the importance of getting the first goal, his thoughts were emphatically illustrated as try as they did, Matlock could not find a reply. READ MORE...
North Ferriby United 2 - 1 Matlock Town. Match Report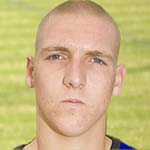 Monday 8th October 2012 Matlock deserved at least a draw from a good performance in which they were the better side over the course of the game.

Had they taken their early chances, Ferriby would have been dead and buried with the ball not going in more to bad luck than poor finishing. While the result was disappointing, the performance most certainly wasn't, there was good build up play, aggression and resolve and certainly if they can continue in the same vein, points will be accrued.

Oscar Radford, (pictured) signed from Kettering on Friday... READ MORE...
Matlock Town 2 - 0 Retford Utd. Match Report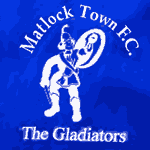 Thursday 4th October 2012 Joe Leesley and Lewis McMahon scored inside a two minute spell early in the second period as the Gladiators overcame Baris NCEL Premier Division Retford in Wednesday night's friendly.

A shapeless opening half saw few chances of note although trialist Jordan Thewlis was always lively and Matlock's best attacking threat with his direct running at the visiting defence. Thewlis struck a fine 25 yard effort which smacked off the Retford crossbar on 21 minutes to lift the sparse crowd from its slumber.

Shortly afterwards, Shaun Tuton had the ball in the net... READ MORE...
Gladiators' Boss Atkins "Frustrated" With Performance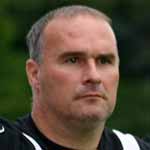 Friday 28th September 2012
Matlock boss Mark Atkins frustratingly looked on as his side threw away two precious points, when foot of the table Stocksbridge Park Steels snatched a last gasp draw at the Reynolds Stadium last weekend.

He knew in spite of only putting on a mediocre show, that the Gladiators should have put the game to bed. A host of chances to add to the penalty converted by Lewis McMahon on the hour came and went, and the ultimate punishment was handed out when Brett Bowden-Lovell headed in a corner at the back post with literally seconds remaining. Matlock kicked off again and the referee blew for full time. READ MORE...
Grantham Town 3 - 3 Matlock Town. Match Report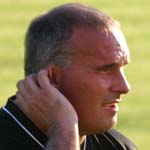 Wednesday 19th September 2012 It was a welcome point for Matlock, but manager Mark Atkins reflected that cheap goals conceded by his side, cost them the chance to come home with a much needed victory.

"If you score three away from home, you should really be winning the game" he said.

Few would argue with that assessment as both teams looked shaky at the back. Given there were six goals, it wasn't a thrilling match, more a battle of attrition with some meaty challenges from both sides, and some strange refereeing from Grimsby's Neil Guest... READ MORE...
Matlock Town 1 - 3 Blyth Spartans. Match Report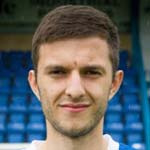 Monday 17th September 2012 This was a case of unlucky Matlock - this was the first time this season, apart from possibly at Stafford, when the result did not merit the performance.

Matlock deservedly led their North East visitors for much of the contest before fate seemed to conspire against them late on.

Blyth will travel back up the A1 knowing they had committed a smash and grab act. Matlock looked like getting all 3 points until a mad last 10 minutes, when down to 10 men following the controversial sending off of Phil Roe... READ MORE & VIDEO...
Gladiators' Assistant Boss Blasts "Disgraceful" Performance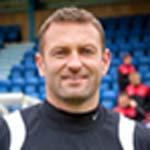 Thursday 13th September 2012 Matlock boss Mark Atkins and his assistant Nick Buxton pulled no punches after watching the Gladiators being dumped out of the FA Cup at the first hurdle in Tuesday night's replay at Belper.

Saturday's first attempt to settle the tie brought about a 2-2 draw at the Reynolds Stadium, and after a scoreless first half at Christ Church Meadow, Matlock collapsed as Belper scored three unanswered goals in the second period.

Buxton labelled the Gladiators performance as a disgrace, "There's only one way to describe that and it's a disgrace. You can't defend the players..." READ MORE...
Belper Town 3 - 0 Matlock. Match Report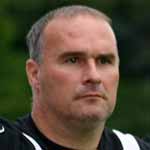 Thursday 13th September 2012 Matlock's FA Cup journey came to an abrupt and undignified end as the Nailers comfortably won the First Qualifying Round replay at Christ Church Meadow to set up another tasty derby at Ilkeston on Saturday week.

Three unanswered second half goals sealed Matlock's fate and like the two they conceded on Saturday, they were all down to bad defending.

Now Manager Mark Atkins and his staff have the unenviable job of lifting a side bereft of confidence and, it would, seem know-how, for two difficult... READ MORE...
"A Massive Win For Matlock" - Gladiators' Boss Mark Atkins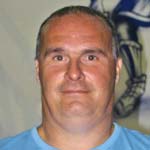 Friday 7th September 2012 The 3-1 midweek victory against Frickley Athletic saw Matlock get off the mark at home this season after 5-0 and 3-0 defeats in their opening two Reynolds Stadium outings.

Manager Mark Atkins shared the relief of Gladiators fans in agreeing it was "a massive win" and praising the workrate of his team.

"It's always a battle against Frickley and on Tuesday, there were two teams out there struggling for form and results. I thought we defended very well over the ninety minutes, people were prepared..." READ MORE...
Matlock Town 3 - 1 Frickley Athletic. Match Report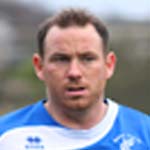 Thursday 6th September 2012 "Can we play you every week?" was the shout from a happy and relieved Matlock camp as they responded to three successive defeats with a hard fought victory - and a league double - over Frickley at the Reynolds Stadium on Tuesday night.

The Gladiators only other league win in their opening five games had come at the Tech 5 Stadium a fortnight ago, and with Frickley below them, with just a point to show for their endeavours, this was a massive win for the hosts.

But it was Frickley who were the more dangerous... READ MORE...
Stafford Rangers 1 - 0 Matlock Town. Match Report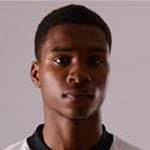 Monday 3rd September 2012 One lapse of concentration in defence and a host of missed chances cost Matlock dear and brought about their fourth defeat in five games at Marston Road on Saturday.

Stafford were there for the taking, as Matlock dominated most of the game and it was a match that Matlock should have got something from.

Three new signings had been drafted in to the Matlock squad during the week. One, winger Kane Richards who had terrorised Matlock in Derby County's friendly win at the Reynolds Stadium three weeks ago, started. READ MORE...
A Mixed Week For The Gladiators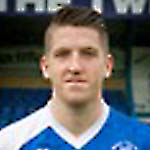 Friday 24th August 2012 An opening day hammering at home, a rack of injuries and a first away victory in almost twelve months made up a strange old first week of the season for Matlock Town.

After a promising pre season, few people, if anyone, predicted a 5-0 mauling by Nantwich Town. The catalogue of injuries began even before the first game when central defender Laurence Gaughan aggravated a hamstring complaint which had showed signs of improvement, allowing him 45 minutes in the final pre season game with Derby County. But a training session left Gaughan in pain, a strain has become a tear and he now faces about eight weeks on the sidelines. READ MORE...
Matlock Town 0 - 5 Nantwich Town. Match Report.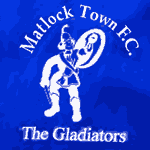 Monday 20th August 2012 Matlock served up an opening day horror show as they went down to their heaviest ever first day home defeat in the Northern Premier League.

After some uplifting displays in pre season, Matlock faltered badly when it mattered the most. There were certainly precious few positives to take from a performance when they were comfortably second best all over the park.

The Gladiators brought in central defender Luke Foster from Sheffield United on Friday night with Laurence Gaughan injured and... READ MORE...
Things Can Only Get Better For The Gladiators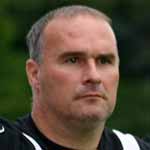 Friday 17th August 2012 Matlock boss Mark Atkins feels his squad is better equipped than last term as the Gladiators aim for improving on their disappointing final 14th place in the Evo-Stik NPL Premier Division last term.

A poor away record, including just two wins on opposition soil all season, explained their slot in the bottom half of the table, but Atkins is confident of a better show this time around, saying he has a "better squad."

Pre season displays have given cause for optimism as the Gladiators have, in the main, adapted well to a more expansive style of play... READ MORE...
Rainworth MW 2 - 1 Matlock. Match Report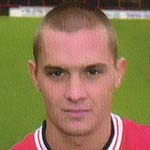 Monday 13th August 2012 Matlock's worst pre season performance saw them slip to a surprising defeat at Kirklington Road on Saturday.

All the goals came in the second half with two substitutes on the mark for the Wrens. Blair Anderson opened the scoring on 53 minutes with Stephen Akers converting from the spot on 88, just two minutes after Martin Foster had put Matlock level.

The consolation for Matlock is that this below par showing came when it did, and hopefully will not be repeated when Nantwich visit the Reynolds Stadium for the league opener on Saturday. READ MORE...

Matlock Town 0 - 1 Sheffield Utd XI. Match Report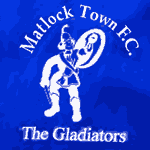 Friday 10th August 2012 Just the finishing touch was missing from another promising Matlock performance as a youthful Blades won by the only goal of the game at the Reynolds Stadium on Wednesday night.

The Gladiators received a glowing report from the opposing Manager Danny Wilson who told Matlock Boss Mark Atkins that his Evo-Stik League side had been the better of the two teams and United were fortunate to go home with the win.

Certainly there was much to admire in the Matlock performance. Gone, it seems, is the big hoof from last season, now the ball is played crisply... READ MORE...
Gladiator's Gaffer Hopes For More New Blood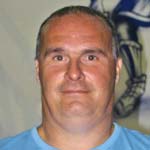 Friday 27th July 2012 Manager Mark Atkins could be increasing the Summer signings quota at Matlock Town from five to at least seven in the next week.

After Tuesday night's 5-1 home defeat by Chesterfield in the Banner Jones Cup which saw the Spireites comfortably retain their grip on the annual pre-season trophy, the Gladiators supremo offered deals to two players.

Atkins wanted to keep the duo's identities kept secret before adding "Hopefully both will come to us, for we need competition for places within the constraints of our budget." Speculation will be rife among the Gladiators' faithful... READ MORE...
Richards Makes His Marc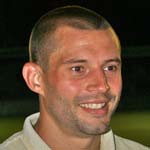 Wednesday 25th July 2012 The Banner Jones Cup returned to Chesterfield's trophy cabinet last night after the Spireites second pre season victory in four days.

New boy Marc Richards, perhaps the flagship signing of the Summer for the Spireites, showed just why he had been much sought after, bagging his brace during the game at a blisteringly hot Reynolds Stadium last night.

The Spireites showed their intentions from the start, with a shot by Boden heading just wide on five minutes with Jacob Hazel involved... READ MORE...
Gladiators Up For Pre Season Battle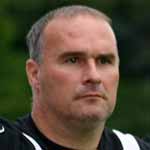 Thursday 18th July 2012 Matlock boss Mark Atkins reckons pre season is going well in spite of three worrying injuries.

After three weeks of training, the Gladiators finally got their pre season friendly programme under way with a 2-1 win at Teversal on Tuesday night, when a trialist hammered them in front in just thirty six seconds.

They were well on top, but could not strike again and out of the blue, the Northern Counties East League First Division hosts levelled five minutes from the interval with their first shot at goal from Shaun Tuton. READ MORE...

Will Matlock Get A Chance To 'Nail' Belper In The FA Cup?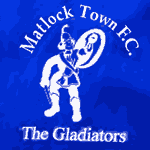 Monday 16th July 2012 A tasty local home derby could be on Matlock Town's menu in the FA Cup First Qualifying Round, provided that Belper Town overcome either neighbours Holbrook Sports or Lincolnshire based Deeping Rangers at the previous stage.

The Nailers, fancied by many to be firm promotion candidates in Evo-Stik NPL First Division South this term, will no doubt be keen to put their wits against their Premier Division rivals, but they will take nothing for granted. After all, Holbrook dumped them out of the competition in both 2009/2010 and 2010./2011 while United Counties League Deeping shocked them in the Preliminary Round last term... READ MORE...
Matlock Town Name New Shirt Sponsors

Sunday 8th July 2012 It's been announced that JP Investment Partners will be Matlock Town FC's official shirt sponsor for the forthcoming 2012/13 season.

Matlock's new shirts will carry the name of the East Midlands-based company after an agreement was confirmed with the leading alternative asset broker.

The deal was struck after Matlock-based Andrew Hodkin of JP Investments Partners alerted Managing Director Mike Wright - nephew of Gladiators' legend Gordon Duggins - that the club was looking for a shirt sponsor. Duggins was a prolific striker who scored 46 goals in one season. READ MORE...
Matlock Town Lead The Way With Innovative Product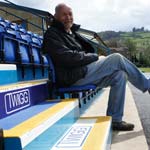 Thursday 5th July 2012 Matlock Town are leading the way after becoming one of the first football clubs in the country to have branded anti-slip surfaces installed in their stadium.

And the innovative new product - which is manufactured by Macclesfield-based company Spheres & Plastics Ltd - is now attracting interest from Premier League and Football League clubs.

"By installing our branded anti-slip surfaces in their stadium, Matlock Town have realised the opportunity to generate income..." READ MORE...
Gladiators Back In Training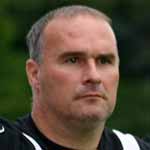 Wednesday 27th June 2012 Matlock Town boss Mark Atkins was confident of adding a midfielder to his Gladiators squad when they returned to pre season training on Tuesday night.

Two strikers in 19 years old Bradley Grayson from Frickley Athletic and the vastly experienced 32 years old Lee Ellington, who was at Blue Square North Guiseley last term, had already joined up.

Now it appears that Atkins has got a replacement for schemer Liam King who shocked Atkins and the Matlock faithful by opting for a move to... READ MORE...
Gladiators Up The Strike Force With Another Signing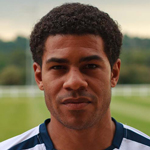 Thursday 21st June 2012
Matlock Town announced their second summer signing on Wednesday night, and again it was a striker.

Lee Ellington, 32, signed on the dotted line as boss Mark Atkins added to the recruitment of 19 years old Bradley Grayson from Frickley Athletic last week.

It's unsurprising that Atkins is looking to boost his goalscoring options as the goal shy Gladiators finished as the third lowest scorers in the Evo-Stik NPL Premier Division. They netted just 52 times in their 42 league games last term. READ MORE...

Gladiators' King Abdicates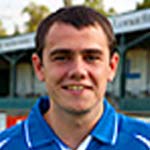 Thursday 14th June 2012 Mr Consistency of the Matlock Town midfield, Liam King, has shocked the Gladiators faithful in moving on from the Reynolds Stadium.

The 24 year old had established himself as the Gladiators' kingpin in their engine room with a series of fine performances. After being at Matlock for four seasons since his release by Rotherham United, boss Mark Atkins fully expected him to sign a new contract. He now looks set for a surprise move to divisional rivals North Ferriby United. But King admitted in a message on the club's official website, he felt he needed a change. READ MORE...
Tuesday Is Football Night Again At Matlock Town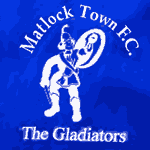 Thursday 7th June 2012 Tuesday night will be football night once again in Matlock next season.

The Gladiators decided to switch their home midweek night to a Wednesday twelve months ago, and although attendances held firm, the decision did not receive universal approval from fans who as traditionalists, had got used to and preferred their visits to the Reynolds Stadium on a Tuesday night.

The Gladiators had staged their home games on a Tuesday for all but one of the previous forty years. READ MORE...
"Tough Season Ahead For The Gladiators"- Gaffer Atkins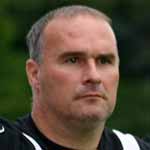 Monday 28th May 2012 Mark Atkins says the Evo-Stik NPL Premier Division "will be as tough as ever" after the Football Association announced the constitution of the various senior non league divisions on Friday.

Darlington were placed in the Northern League First Division following demotion from the Conference and their internal administrative and financial problems, although reports from County Durham suggest that the Quakers still have hopes of playing Evo-Stik football, whether it be at NPL Premier or First Division level. Frickley Athletic, who in finishing fourth from bottom would normally have been relegated, have been reprieved, Northwich Victoria had been relegated... READ MORE...
Gladiators Get Friendly Through Pre-Season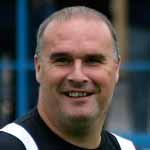 Friday 25th May 2012 The usual busy pre season friendly programme awaits Matlock Town's playing staff when they return after the summer break on June 28th.

Manager Mark Atkins expects them to have maintained a decent level of fitness during their time away from the Reynolds Stadium as a tough training schedule will greet them ahead of their opening friendly on July 17th.

"The lads who have been with us before know how difficult pre season is because you don't have a lot of time with them..." READ MORE...
Gladiators Search For A Striker Begins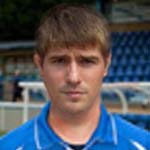 Thursday 17th May 2012
Striker Ian Holmes' second spell with Matlock Town has come to an end after just one season.

Manager Mark Atkins has decided to release him, in spite of Holmes finishing as the Gladiators' top scorer last term with 17 league and cup goals.

A disappointing league campaign saw Matlock finish in 14th spot, scoring just 52 goals from their 42 league matches, the third lowest tally in the division. Holmes contribution was 14. READ MORE...

Gladiators Pick Up Awards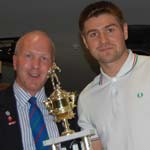 Friday 11th May 2012 Matlock manager Mark Atkins missed the club's presentation evening, but this week paid tribute to the award winners.

Captain James Lukic has become part of Atkins' backroom staff as Player Coach and Atkins commended Lukic for his contribution both on and off the field.

"James has had a fantastic season and has held the back four together brilliantly. He's also been great in his first season as player coach, taking a prominent role in training and the pre-match warm ups, which will give him valuable experience when he eventually stops playing." READ MORE...
Gladiators Boss 'Disappointed' At Season Close
Friday 27th April 2012 2011/2012 was a season of underachievement for Matlock Town who finished in fourteenth position.

A look at the statistics explains why.

The good news was the generally sound defensive performances as with 54 goals conceded in their 42 league matches, it was the ninth best in the division.

But the problems have been at the other end with the Gladiators being the third lowest scorers with 52 points. READ MORE...
Gladiators Denied Hard Earned Point At Rushall. Match Report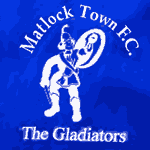 Monday 23rd April 2012 A last gasp winner from Kyle Brady denied the Gladiators a hard earned point at Dales Lane in the final game of the Evo-Stik NPL Premier Division season, thus extending the Gladiators winless sequence on the road in league fare to seventeen matches.

Matlock were certainly worth a point, but not all three from a poor quality game played on an uneven sloping surface. Most of the visitors more dangerous moments came from long range strikes, but equally goalkeeper Jon Kennedy also had a quiet afternoon thanks to a solid defensive performance from the Gladiators who thankfully did not repeat the bad errors which had cost them against Whitby... READ MORE...
Atkin's Blast The Gladiators After 'Sloppy' Performance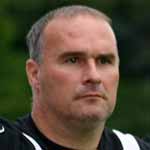 Friday 20th April 2012 'Sloppy' Matlock gifted Whitby three goals and a lifeline in their bid to beat the drop.

Gladiators Boss Mark Atkins was furious afterwards, labelling the second half performance as "The worst 45 minutes by any team at this level" that he had seen. It was certainly a far cry from the battling spirit shown in the victory against FC United in their previous game and a dreadful way to end their home campaign.

Matlock's miserable night was compounded as Lewis McMahon was taken to hospital with a nasty facial wound and skipper James Lukic... READ MORE...
Matlock Town 2 - 1 FC United of Manchester. Match Report.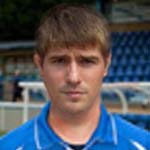 Monday 16th April 2012 Ian Holmes and Liam King scored the goals as Matlock won a great game played in front of their highest crowd of the season.

Around 900 fans backed the play off chasing visitors, which led to a cracking atmosphere and a game which was a credit to the Evo-Stik NPL. From the Matlock viewpoint, it was a case of hard work bringing its reward, for they had to be on top of their game to repel United's attacking threat.

King returned to the starting  line up with Paul Riley and Ben Algar in place of Gareth Davies, Chris Bettney and Nathan Joynes. READ MORE...
Bumper Crowds Expected For Gladiators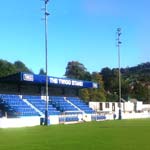 Friday 13th April 2012 Matlock Town could well have their biggest gate of the season on Saturday with the visit of FC United of Manchester.

1,036 fans watched the single home defeat to champions Chester three weeks ago, and like the Cestrians, United always travel with a healthy following, with their fans proclaiming that Matlock is one of their favourite trips of the season.

On the field they will be wanting to get their play off charge back on track after Easter Holiday defeats by Buxton and Ashton United, which means they lead sixth placed Hednesford Town on goal difference only. READ MORE...
Buxton 2-1 Matlock Town - Match Report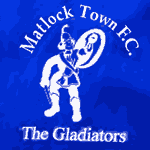 Wednesday 11th April 2012 Substitute Michael Towey's 89th minute winner was a kick in the teeth for Matlock whose much improved away performance deserved at least a share of the spoils.

Lewis McMahon's 68th minute equaliser had earlier cancelled out Mark Reed's 41st minute opener and after the equaliser, it looked odds on that the Gladiators would achieve just their third away win in the league this season.

But with Matlock banging on the Buxton defensive door for the winner, a Town corner was swept upfield where Bradley Barraclough broke at pace... READ MORE...
Gladiators Work Hard For A Point Against Marine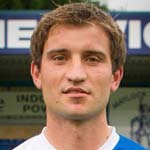 Monday 9th April 2012 James Lukic's 88th minute equaliser earned the Gladiators a point when a goal for the hosts looked unlikely, despite playing against ten men.

The Mariners had led since the 58th minute with a fortuitous conversion by Aaron Rey before having midfielder Jonathan Goulding sent off nine minutes later for going in high on Lee Featherstone and receiving a second booking.

But for the most part, the visitors' organisation looked to be winning the day against a Matlock side who huffed and puffed but lacked penetration... READ MORE...
Gladiators Have Points To Prove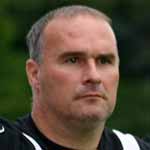 Thursday 5th April 2012 Matlock boss Mark Atkins isn't too concerned with who the Gladiators have to face in their final five league games of the season - even though Matlock face some tough matches. He'll be concentrating more on how his side perform.

It's been a case of bouquets and brickbats in the last two games. After watching his team go down with honour when champions elect Chester scraped a 1-0 victory at the Reynolds Stadium a fortnight ago, he praised his players.

But last weekend's 2-0 defeat at Worksop, who had lost... READ MORE...
Tired Gladiators Beaten By Beeson Brace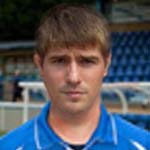 Monday 2nd April 2012 Lee Beeson struck both goals to easily beat a lethargic Matlock who looked as if the end of the season could not come quickly enough.

Matlock went down to table topping Chester seven days earlier, with honour and their pride intact, but at Sandy Lane they went down with scarcely a whimper. Their miserable set of results on their travels continued and they never looked remotely like achieving just their third away win of the season and their first for over six months.

Worksop went into the game out of form themselves. The Tigers had lost their previous five home games and they must have been surprised... READ MORE...
Gladiators Battle Injury Issues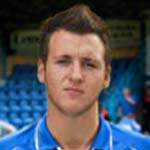 Friday 23rd March 2012 Injuries to key players have all come at once with 5 being affected, not the ideal preparation for Matlock's toughest home test of the season so far when champions elect and current league leaders Chester visit on Saturday.

Matlock have collected 7 out of the last 9 points on offer, they are now in a comfortable looking 10th spot in the table, but the recent upturn in form has come at a cost. Midfielder Gareth Davies aggravated a knee injury in the 1-0 home win against Nantwich Town a fortnight ago. Then last weekend influential captain James Lukic played for over an hour in the 3-1 success against Burscough... READ MORE...
Sub Wilkin Spurs Gladiators To Third Successive Home Victory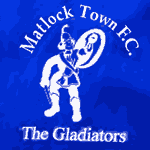 Tuesday 20th March 2012
Half time substitute Liam Wilkin provided the spark and the energy to pep up a predictable looking Matlock attack and unlock the Burscough defence's door for the Gladiators' third successive home win and their second league double of the campaign.

The contest was scoreless at the interval with Burscough having created virtually nothing, while the Gladiators persisted with the long ball which all too often was overhit. But in the second half, Matlock improved immeasurably with Wilkin the catalyst, the striker making the two opening goals. READ MORE...
Can The Gladiators Make It Three In A Row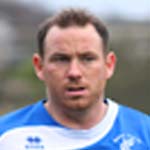 Thursday 15th March 2012 Wins in their last two home games have made for a brighter outlook at the Reynolds Stadium.

Both have been by 1-0 with Lewis McMahon scoring late on both occasions, so with foot of the table Burscough due in town this weekend, there is a great chance for the Gladiators to make it a hat-trick of home wins and possibly add to their rather meagre goals tally in the process.

Matlock are the sixth lowest scorers in the Evo-Stik Premier League and Manager Mark Atkins concedes he is concerned... READ MORE...
Gladiators Aim To Kick On With Season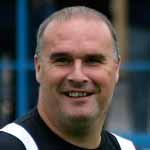 Friday 9th March 2012 Matlock boss Mark Atkins wants his side to put some real daylight between themselves and the relegation haunted clubs with home games on successive Saturdays.

Mid table Nantwich Town are at the Reynolds Stadium this weekend, with foot of the table Burscough due in town seven days later.

"They're both very winnable games for us, so we've got to go all out for maximum points from 2 vital games" said Atkins. "I'll be looking for us to build on the momentum from our 2nd half performance in the FC United game..." READ MORE...
Free Weekend For The Gladiators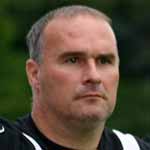 Thursday 1st March 2012
The intricacies of the fixture list have probably done Matlock no favours, as a blank weekend after the fine second half showing against FC United on Wednesday night means they must wait a further 7 days to try and build on that display.

Although their below par away record this season continued with a 2-1 defeat at Stalybridge Celtic's Bower Fold Stadium, there was much to admire about the way Matlock fought back from a 2-0 half time deficit to leave the play off chasers clinging on for their win. READ MORE...

Home Run Needed For The Gladiators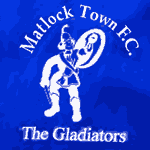 Friday 24th February 2012 Boss Mark Atkins will be looking for his side to put together a run of wins at home, given their unusually below par away record this season.

Matlock have won just twice on their travels, and they came in the first month of the season, 2-0 at Frickley on August 23rd and 2-1 at bottom markers Burscough on the second Saturday in September.

Admittedly 8 of their other 14 away fixtures have ended all square, but recently, the Gladiators have rarely looked like bringing home all 3 points. READ MORE...
"We Need To Stand Up And Be Counted" Matlock Boss Atkins
Thursday 16th February 2012 With exactly two thirds of their league problem done and dusted, Matlock Town's players have received a "could do better" assessment from Manager Mark Atkins.

The Gladiators slide down the Evo-Stik NPL Premier Division table to a disappointing 13th has come about after a poor sequence of results which has seen them win only 1 of their last 10 league games. They currently have 35 points from their 28 games played and while the relegation haunted sides still appear to have much to do, Atkins wants any lingering doubts of being dragged into the drop zone quashed as soon as possible. READ MORE...
Gladiators Match Is Off
Saturday 11th February 2012 Matlock Town's match today against Whitby - due to be played at the Reynolds Stadium - has been postponed through snow and ice on the pitch.

Next Away Game, Chorley v Matlock Town, Sat 18th February - Next Home Game, Matlock Town v Rushall Olympic, Sat 25th February.
Matlock Boss Atkins Fights On And Puts The Record Straight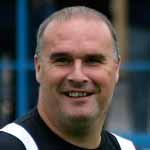 Thursday 9th February 2012 Matlock Town boss Mark Atkins this week rubbished claims made by Buxton supporters that he had applied for the vacant manager's job at the Silverlands.

Former Worksop Town chief Martin McIntosh was appointed on Saturday, but some Bucks fans had posted, not only on their own, but also national fan's forums, that Atkins had submitted an application for the job which became open for the second time this season just days earlier.

Scott Maxfield had taken over... READ MORE AND VIDEO...
Gladiators Under Pressure For Results
Friday 3rd February 2012 Mark Atkins' management credentials are currently being put to the test with the Gladiators' slide into the bottom half of the Evo-Stik NPL Premier Division table.

Just one win in their last ten league games has seen their season turn sour. Now he has to ensure the rot does not set in, with Matlock watching over their shoulders as to what the teams below them are doing.

Matlock is Atkins' first managerial appointment and, when he took over from Phil Brown and Gareth Williams back in November 2008... READ MORE...
New Blood For Gladiators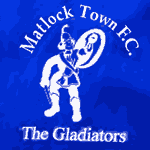 Friday 27th January 2012 The fresh blood promised by manager Mark Atkins might just be in the Matlock Town squad for Saturday's home clash with Ashton United.

The changes began late last week when popular midfielder Steve Warne moved ten miles down the A6 to Belper Town after three separate spells with the Gladiators covering the best part of eight years. Arriving at the Reynolds Stadium was another midfielder in 6'1" Harry Winter on a dual registration, game by game agreement with Blue Square North leaders Hyde FC. Winter played well in Matlock's 2-1 defeat at Kendal last Saturday. READ MORE...
Midfielder Steve Warne Leaves Gladiators For Near Neighbours
Friday 20th January 2012 Midfielder Steve Warne has left Matlock Town and moved to Evo-Stik NPL First Division South neighbours Belper Town for an undisclosed fee.

The former Chesterfield player, who also lists Hucknall Town, Worksop Town and Alfreton Town among his former clubs, had a loan spell at Christ Church Meadow earlier this term. he has struggled to hold down a regular place in the Gladiators starting line up this season.

Matlock have made a short term signing in Hyde midfielder Harry Winter, who comes to the Reynolds Stadium on a dual registration agreement. 6'1" tall, Harry joined Hyde from FC Halifax Town in December 2011 having previously been with Northwich Victoria. Winter is expected to go straight into the Gladiators side at Kendal tomorrow (Saturday).
Atkins Rubbishes Transfer Rumours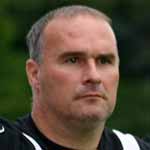 Friday 20th January 2012 Matlock head to Kendal on Saturday with the criticism of manager Mark Atkins ringing in their ears.

Last Saturday's trip to Chasetown was frozen off, dashing Atkins' hopes of a positive reaction to a 1-0 home defeat by Frickley in the Doodson Sports League Cup, meaning now that Matlock just have sixteen league matches to play this season.

But Atkins wants his side to gather as many points as possible for a high final position in the table, although he admits that his side will have to find championship winning form to reach the play offs. READ MORE...
"We Need A Win!" - Gladiators Boss Mark Atkins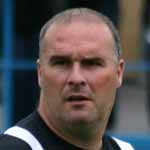 Friday 6th January 2012 Mark Atkins seems to be losing patience and is ready to make the changes needed to arrest a Matlock Town slump that has seen them fail to record a league victory in eight games.

The 3-1 defeat at Mickleover Sports on Monday afternoon upset Atkins and fans alike and the manager was quick to announce the departure of six foot two striker Danny Davidson soon after the game.

Davidson, formerly with Alfreton Town, only returned to the Reynolds Stadium for a second spell at the end of November. READ MORE...
Gladiators Battling For A Win This Weekend
Friday 16th December 2011 Draw specialists Matlock Town will be hoping to finally secure the 2 extra points when they entertain Rushall Olympic in the Evo-Stik NPL Premier Division on Saturday.

Both of the Gladiators' last league trips have seen them share the spoils at Bradford Park Avenue, where they held a two goal interval advantage, and last weekend, when Tyeisse Nightingale snatched a late equaliser to earn a 1-1 draw at Stocksbridge Park Steels.

Matlock are proving to be a tough team to beat but, as Manager Mark Atkins acknowledges "It's high time we started winning some games." READ MORE...
Two More Injury Headaches For Gladiators Boss Atkins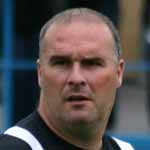 Wednesday 7th December 2011
The treatment room at the Reynolds Stadium continues to have it's fair share of takers and two more Gladiators joined the injury list in last weekend's 2-2 draw at Bradford Park Avenue.

Full back Kris Witcombe was forced off in the second half with a damaged shoulder, initially feared to be broken until a hospital visit back in Derbyshire revealed just bad bruising. Disappointingly new winger Craig Nelthorpe's Matlock debut lasted barely half an hour as a recurrence of a hamstring problem forced him back to the dressing room. Both look like being sidelined for a number of weeks. READ MORE...
Gladiators Secure New Players
Thursday 1st December 2011 "Never give up!" is the advice Matlock manager Mark Atkins often imparts on his players. Those same words are perhaps apt as he finally secured two of his main transfer targets this week.

Six foot plus striker Danny Davidson finally signed on the dotted line for the Gladiators before last weekend's 1-0 home defeat to Blue Square North leaders Hyde and made his debut in the 2-1 reverse to Hednesford in midweek.

Then on Tuesday, Atkins brought in winger Craig Nelthorpe who also would have featured against Hednesford but for a slight hamstring problem. READ MORE...
"The Best Laid Plans Of Mice And Men..."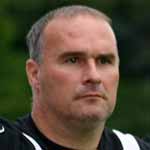 Thursday 24th November 2011 "...often go awry." These must be Matlock manager Mark Atkins' sentiments as he prepares his side for their attractive home FA Carlsberg Trophy tie with Blue Square North leaders Hyde FC on Saturday.

Speaking after the midweek draw at Stafford Rangers where Matlock collected another four injuries on top of the two they picked up in the 4-0 defeat at Chester three days earlier, Atkins reflected "I'd got a game plan for Hyde but that'll probably go out of the window now. It might be a case of mix and match, seeing who we've got fit. We'll assess things at Thursday training, it might be a case of whether we have a proper session given injuries. Whoever's fittest may end up playing!" READ MORE...
Gladiators Up For The Battle Ahead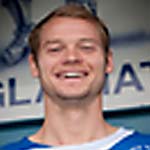 Thursday 10th November 2011
Mark Atkins is turning out to be one of Matlock Town's most astute managers as his homework again paid off when he plotted the downfall of promotion rivals Hednesford Town in the FA Trophy this week.

The 2nd Qualifying Round draw gave the Gladiators the draw they probably didn't want as they had to travel to Keys Park, something of a fortress for the Pitmen who had not lost at home in the league for a year. Only Corby Town had won there in an FA Cup tie and just four days before Matlock's visit, League One Walsall, containing many first team players, had been beaten 6-5 in a County Cup tie! READ MORE...
Gladiators Learn To Adapt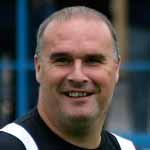 Friday 4th November 2011
Adaptability is the name of the game for Matlock boss Mark Atkins who has adopted "a horses for courses" approach to team selection and tactics in two games during the past week.

At league leaders Northwich, he went for a more cautious and solid look with a 4-5-1 formation. Then at home to Stocksbridge Park Steels on Wednesday night, it was back to a conventional 4-4-2 with two wingers. Both approaches could be deemed as successful with Matlock stifling the Vics to earn a 0-0 draw and a useful point on Saturday. Then on Wednesday, Matlock thrashed Stocksbridge 4-0. READ MORE...
Dinner At Matlock Town FC Raises £5,000
Friday 4th November 2011 Matlock Town FC has raised over £5,000 from the first sportsman's dinner held at their new sports and social club.

BBC Radio's Test Match Special commentator Jonathan Agnew delivered the after-dinner speech and comedy was provided by Dave Wolfe.

Items auctioned on the night included the chance to play snooker with green baize legend Jimmy White.

Home and away shirts signed by 52 goal ex-player Ross Hannah... READ MORE...
Matlock's Back Line On Side Line?
Friday 28th October 2011 Matlock Town could have a complete back four on the sidelines this weekend as they travel to league leaders Northwich Victoria.

Just two weeks ago, Andy Preece's men inflicted a 2-0 home defeat on the Gladiators in a game when Matlock Boss Mark Atkins was critical of his players saying four or five of them "weren't at the races."

"You can't afford that against a side of the quality of Northwich" said Atkins after the match. Clearly he will be hoping that his players have took on board the lessons learned from that first match so as to avoid the 'Vics' inflicting a league double over them and a third successive league defeat. READ MORE...
Gladiator's Injury Loss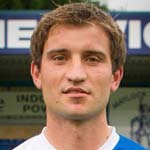 Thursday 20th October 2011 Mark Atkins says that James Lukic has been comfortably Matlock's best player this season and losing him for two to three weeks is a "massive blow."

Lukic picked up a knee ligament injury in the 2-1 defeat at Nantwich Town last Tuesday week and was forced out of the lacklustre showing which brought about a 2-0 home defeat by table topping Northwich Victoria last weekend.

It now looks as if Atkins has seen enough to convince him that his squad needs freshening up. READ MORE...
Gladiator's Have A Blast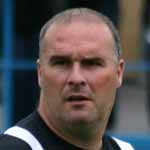 Friday 14th October 2011 Few people would have guessed that Matlock boss Mark Atkins would be blasting his players just three days after they demolished the visiting league leaders Chorley at the Reynolds Stadium last Saturday.

The Gladiators produced their best performance for many months to thrash the Magpies 4-0 and Atkins and the fans had every reason to be confident ahead of their trip to mid table Nantwich Town last Tuesday night.

But Matlock never got going at the Weaver Stadium as the 'After the Lord Mayor's Show' syndrome came into play. They deservedly lost the game... READ MORE...
Gladiator's Battle With League Leaders Looms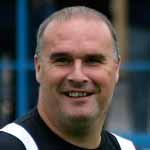 Friday 7th October 2011 The league leaders come to town on Saturday and Matlock manager Mark Atkins wants his side to repeat the performance in last weekend's FA Cup defeat to Hinckley United, but convert more of the chances being created.

Newly promoted Chorley will present Matlock with a stern test in what is a tough and competitive Evo-Stik NPL Premier Division this season, but Atkins is upbeat after his side dominated much of the cup-tie, but lost 3-1.

"We were the better side and dominated for long periods." READ MORE...
Gladiators Punch Above Their Weight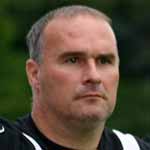 Thursday 29th September 2011 "Remember what happened last year when we played a Blue Square North side" will be the message from Matlock Manager Mark Atkins to his troops ahead of this weekend's FA Cup 2nd Qualifying Round home clash with Hinckley United.

Just under twelve months ago, Matlock had home advantage against Eastwood Town, from the same division as Hinckley, in the Third Qualifying Round, but badly fluffed their lines, going down with barely a whimper as the Badgers won 3-0.

"We don't want a repeat of the Eastwood game..." READ MORE...
Gladiators Recharge Their Batteries
Wednesday 21st September 2011 A free week was just what Matlock Town wanted after a busy opening month of the campaign which has seen them play almost a quarter of their Evo-Stik NPL Premier Division fixtures plus make progress in the FA Cup.

The Gladiators comfortably saw off the stubborn challenge of Evo-Stik NPL First Division South Hucknall Town by a 2-0 margin at the Reynolds Stadium, to give them the bonus of a midweek break, plus a home tie in the next stage, against Blue Square North Hinckley United. READ MORE...
Gladiators Battle On Despite Injury
Thursday 1st September 2011 The 2-1 win against Mickleover Sports on Monday which extended Matlock Town's unbeaten run to five games might have come at a cost.

Striker TJ Nightingale, who netted the second Gladiators goal, was forced off in the 48th minute with a knee injury and Matlock are anxiously awaiting news of the extent of any damage.

And Lee Whittington, who replaced him, collided with Sports' goalkeeper Ali Barcherini late on to collect a knee injury. READ MORE...
Gladiators Battle On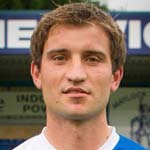 Thursday 25th August 2011 According to boss Mark Atkins, two wins and two clean sheets has done much to right the wrongs of Matlock Town's first two games.

But Atkins also says that there is still hard work to be done. After conceding five goals in contests against Ashton United and Chasetown which yielded a solitary point, an Ian Holmes penalty saw the Gladiators sneak past visiting Kendal Town last Saturday. Then in a more expansive performance, Town dominated at Frickley Athletic on Tuesday and should have won more emphatically than by the two goals scored by Tyeisse Nightingale and James Lukic. READ MORE...
New Signing Gives Gladiator Boss Selection Headache
Friday 12th August 2011 On trial striker Tyeisse Nightingale signed for Matlock Town at the weekend and now Gladiators boss Mark Atkins feels he has competition throughout his squad.

Nottingham based Nightingale, who was with Hucknall Town last season and has also had spells with Alfreton Town and Eastwood Town, contacted Atkins after originally taking time to mull over the offer from Matlock.

"After the Alfreton game, I'd seen enough to want to offer Tyeisse a deal. He contacted me on Friday and said he'd love to sign for us ..." READ MORE...
Gladiators Hunt For Striker Goes On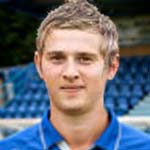 Thursday 4th August 2011 Matlock boss Mark Atkins' search for another striker goes on but new recruit Lee Whittington has done his chances of a starting place no harm whatsoever with four goals in the pre season games so far.

He struck late in the opener at Teversal to earn the Gladiators a draw, before adding three goals in the last two matches, a second half winner in the 3-2 home win over a Derby County eleven, and both goals in the 2-1 success at Sheffield last Thursday.

And Atkins has been impressed with what he has seen from a player who has hurt Matlock in the past having scored for 3 opposition teams. READ MORE...
Gladiators Draw In New Blood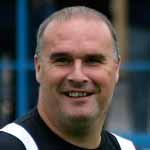 Wednesday 20th July 2011

Matlock boss Mark Atkins swooped quickly to replace his departing goalkeeper Adam Sollitt with Worksop Town's Jon Kennedy and is now looking to boost the one problem area he has in his current squad, his attack.

After impressing in the Gladiators 1-1 draw with a virtually full strength Bradford City, including the hosts' former goal machine Ross Hannah, Kennedy signed on the dotted line at the Reynolds Stadium. And Atkins was delighted as thirty years old Kennedy was his number one choice. READ MORE...
Finders Keepers For Gladiators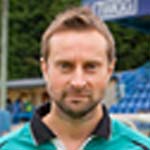 Thursday 14th July 2011 The shock departure of No 1 goalkeeper Adam Sollitt means that a new goalkeeper is top of Matlock manager Mark Atkins' shopping list with the new season just under a month away.

The former England non league international told Atkins late last week that increased work commitments are behind his decision.

"Adam has been straight with me and said that with his new job, he can't commit the time to football and to the club that he used to and needs to, so we're on the look out for a new keeper." READ MORE...
Battle Lines Drawn For Gladiators
Wednesday 13th July 2011 A visit to League Cup winners Ashton United on Saturday August 13th is Matlock Town's season opener in the 2011/2012 season after the fixture list was released this week.

The Gladiators suffered two defeats on the Hurst Cross ground late last season, losing the League Cup semi final 1-0 before going down 3-1 in the league.

Matlock's opening home match on Wed August 17th sees fancied Chasetown visit the Reynolds Stadium and this is quickly followed by another tough home game against Kendal Town on Sat August 20th. READ MORE...
Midweek Fixtures Change For The Gladiators
Wednesday 6th July 2011 There's a change of midweek home night for Matlock Town this season as the Gladiators switch from Tuesday to Wednesday.

Explaining the move Matlock Chairman Tom Wright said that it had been done in a bid to attract extra floating fans to matches at the Reynolds Stadium.

"We've looked at what other clubs are doing and, after a great deal of deliberation, opted for Wednesday. We appreciate Tuesday has been football night in Matlock for a lot of years but now Derby County, Chesterfield, Alfreton Town and Belper Town all play on a Tuesday night at home." READ MORE...
Trialists Make Their Mark For Gladiators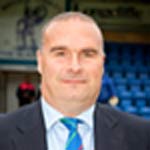 Wednesday 22nd June 2011 A clutch of trialists will have the chance to stake their claim with Mark Atkins' Gladiators when the Blues return for pre season training next Thursday (30th June).

Atkins says that everyone starts equal and the hope is that they will unearth a future young star or two to add to their four major signings during the close season.

Striker Ian Holmes has retuned to the Reynolds Stadium after a 4-year absence with Mansfield Town, AFC Telford, Eastwood Town and last season winning the Evo-Stik League 1st Division South Golden Boot award with Glapwell. READ MORE...
Gladiators Sign Up Experienced Duo For Coming Campaign
Tuesday 14th June 2011 Manager Mark Atkins reckons that he has found the experience that was perhaps lacking in his Matlock Town squad after agreeing deals with Worksop Town winger Chris Bettney and Frickley Athletic defender Simon Sturdy.

For Sturdy, it is a return to the Reynolds Stadium having spent 3 months on loan with the Gladiators from Blue Square North Harrogate Town in the 2009/10 campaign. And Matlock fans will be glad to see Bettney in their colours with him regularly being a thorn in their side and a regular scorer when facing them for the likes of Alfreton Town, Bradford Park Avenue and Retford United. READ MORE...
Two New Faces For Gladiators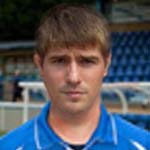 Thursday 9th June 2011 Matlock Town's first two signings of the summer are a former fan's favourite and an up and coming utility player.

Manager Mark Atkins found it third time lucky as 25 years old striker Ian Holmes returns after nearly four years away and Holmes is joined by former Glapwell team mate Michael Harcourt.

The capture of Holmes is significant given the fact that the Gladiators' goal machine of the last three seasons, Ross Hannah, finally achieved his boyhood dream of earning a full time pro contract at Bradford City last month. READ MORE...
Due To Return To Gladiator's Arena Next Season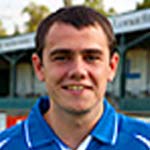 Wednesday 1st June 2011 Two of Matlock Town's brightest young stars have signed new one-year contracts ahead of the new campaign.

Defender Adam Yates and midfielder Liam King have signed on the dotted line to the delight of Gladiators Manager Mark Atkins who views their continued commitment as a significant step forward as he prepares for what he anticipates being "a very tough league."

"They're both exceptional young players who've been great for us and were excellent last season, so I'm naturally delighted..." READ MORE...
Gladiators Boss Praises Buxton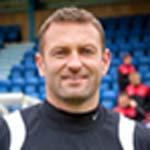 Wednesday 25th May 2011
Matlock boss Mark Atkins this week paid tribute to his number two Nick Buxton for his contribution both on and off the field.

The former Doncaster Rovers, Scarborough and Stalybridge goalkeeper stepped into the breach after Mark Haran stepped to one side due to personal commitments midway through last season. As yet there is no official news from the club of Haran's future intentions. And when first choice stopper Adam Sollitt suffered with back and other problems, Buxton came in to produce faultless performances between the sticks. READ MORE...
Hannah Joins The Bantams As Gladiators Announce Friendlies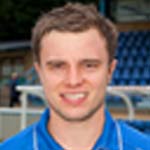 Wednesday 18th May 2011 Ross Hannah finally got his wish of a career in the Football League when he joined League 2 outfit, Bradford City last Thursday.

The Matlock Town goal machine ended a three year spell with the Gladiators which has brought 3 Fans Player of the Year Awards, 3 club top scorer awards, 2 Premier Division Golden Boot trophies, a Derbyshire Senior Cup winners and losers medal, plus smashing a twenty eight year club goalscoring record by cracking in 52 goals last season.

Now he will be plying his trade three levels above the Gladiators... READ MORE...
Praise For Gladiators' Young Star
Wednesday 4th May 2011 2011 has seen the emergence of a bright young talent at the Reynolds Stadium as 18 year old full back Ben Turner has stepped up to the plate.

Turner was a teammate of fellow Gladiator James Knowles at League Two Burton Albion before the Brewers released both last summer. Although Turner had to be patient before getting his chance, he quickly made his mark with a string of impressive displays that delighted both his manager Mark Atkins and the Town fans.

"He's done very well for us" Atkins said. "He asked us for a trial in the pre season and did the rounds at a few other clubs but came back. He had to bide his time to get in but that chance came when we had the long-term injury to Mark Haran." READ MORE...
Gladiators' Hannah Strikes Gold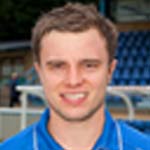 Wednesday 27th April 2011

Ross Hannah has surely hit legendary status at Matlock Town as his hat trick in Easter Monday's final league game of the campaign at Buxton saw him shatter Bobby Mountain's club record of 49 goals in a season.

Hannah hit all three of the Gladiators goals to take his total to an amazing 52 in league and cup and he will have the further honour of retaining the Evo-Stik Premier Division's Golden Boot award. Hannah has scored 35 league goals and 17-cup strikes, 7 more than nearest challenger, Marine's Jamie Rainford. READ MORE...

Stay Of Execution For The Gladiators
Wednesday 20th April 2011 Boss Mark Atkins admitted that it was "a huge relief" to beat Nantwich Town at the Reynolds Stadium on Tuesday and end their sequence without a league win at the tenth attempt.
3 draws and 6 defeats followed the last 3 points haul up at
Whitby
back on March 9th which had seen the Gladiators slide down from 2nd to 11th before kick off. The 4-2 success though was not without its worrying moments, particularly as the relegation threatened visitors held a 2-0 lead with 37 minutes gone.
READ MORE...
New Facilities For The Gladiators
Monday 18th April 2011 Success for Evo-Stik League Premier Division outfit Matlock Town hasn't come on the field this season, but off it.

After years of painstaking planning, graft and fund raising, their dream of a new stand and clubhouse became reality at their picturesque Reynolds Stadium arena.

A 288-seater stand, complete with changing, laundry and medical facilities was used for the first time in September and at the home game with Whitby Town on March 26th, the new Social Club was open for the very first time. READ MORE...
Is The Gladiator's Battle Over?
Wednesday 13th April 2011 Manager Mark Atkins has conceded that his side's hopes of reaching the play offs are all but over.

At the end of February the Gladiators were riding high in second spot in the Evo-Stik League Premier Division table but since their 2-1 win at Whitby on March 9th, their form has been nothing short of disastrous with a meagre return of 2 points out of 24.

The defeat which broke the camel's back came at Ashton United on Monday night when errors at the back again returned to haunt Matlock after a nearly faultless defensive performance in the unfortunate 1-0 home loss to Bradford Park Avenue last weekend. READ MORE...
Now Or Never For The Gladiators
Wednesday 6th April 2011 It's now or never for Matlock Town in terms of getting their season back on track.

Monday night's 1-0 Evo-Stik League Challenge Cup semi final defeat at Ashton United gives the Gladiators just the play offs to aim for, but a disappointing last month, which has seen them without a win in six league outings, has left them on the fringes of the race in seventh spot with just six matches remaining.

"We've got to try and win every game we play and go for eighteen out of eighteen points" Manager Mark Atkins declared, "We know we've not been playing that well and we've defended poorly, but we've got to approach these matches with the view that things are going to change and we've got to carry on battling." READ MORE...
Fight Goes On For Gladiators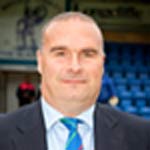 Wednesday 30th March 2011 Their play off hopes may be fading but Matlock Town boss Mark Atkins insists that the fight goes on.

Two precious points went astray as a two goal lead was squandered at home to relegation threatened Whitby Town on Saturday, a result which saw the Gladiators slip down to seventh spot.

But Tuesday night brought a 2nd successive defeat for fellow challengers Worksop Town who lost 1-0 at Frickley Athletic after another single goal loss to Colwyn Bay, which at least was evidence of other teams starting to feel the heat. READ MORE...
Battle Ahead For The Gladiators
Thursday 24th March 2011 Make no bones about it, Matlock need to beat Whitby Town in Saturday's lunchtime kick off (1pm) at the Reynolds Stadium.

After a fantastic February which saw them win four successive league games and two in the Evo-Stik League Challenge Cup to earn boss Mark Atkins the Manager of the Month award, it's been a miserable March as six games have brought a mean tally of just four points.

A home draw with Northwich on the first Saturday of the month was followed by victory at Whitby in the following midweek. But then it started to go all wrong for the Gladiators... READ MORE...
New Blood For The Gladiators
Friday 18th March 2011 Matlock Town boss Mark Atkins has fulfilled his promise to strengthen his Gladiators squad after two successive defeats ahead of tomorrow's Evo-Stik League Premier Division trip to Bradford Park Avenue.

He has swooped to bring in winger Ryan Mallon from Worksop Town and has also signed Northwich Victoria's 6'4" target man John McAliskey on loan for the rest of the season. READ MORE...
Gladiators Battle To Hang On To Hannah
Saturday 12th March 2011 Matlock Town boss Mark Atkins says that claims from Torquay that the Gulls had signed Gladiators star striker are "premature to say the very least."

Torquay fans posted messages on the Matlock Town FC official website forum on Tuesday saying Hannah had moved to the South Devon club, but that clearly was not the case as he notched his 43rd goal this season and the winner in the 2-1 win at Whitby on Wednesday to lift the Gladiators into second spot. READ MORE...
And The Winner Is...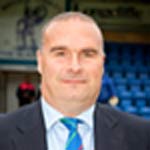 Wednesday 9th March 2011 A brace of awards have come Matlock Town's way this week with manager Mark Atkins being named as the Evo-Stik League Premier Division Manager of the Month for February and away from the playing side, the Gladiators new stand being acclaimed as the best new stand of 2011 in the Groundtastic Sports magazine.

Atkins dedicated his award to his players who during the month had an unblemished record of 6 wins out of 6, including a haul of 12 valuable league points which now gives them a good chance of qualifying for the end of season play offs. In those 6 outings, Matlock found the net 20 times, conceding just 4 goals. READ MORE...
Gladiators Fight To The Finish
Thursday 3rd March 2011 A perfect February has given Matlock Town an excellent chance of making the end of season play offs but boss Mark Atkins is taking nothing for granted.

The Gladiators won all six of their league and cup games that brought a valuable haul of twelve points and a semi final place in the Evo-Stik League Challenge Cup. Last Saturday's fine 4-2 victory at Marine saw them leapfrog both their hosts and Colwyn Bay to move temporarily into second spot, a position taken over by North Ferriby United after a 2-1 win at Bradford Park Avenue on Monday night. READ MORE...
Atkins Pleased After Weekend Win
Thursday 10th February 2011 Matlock boss Mark Atkins reckons that last Saturday's 4-0 win at foot of the table Retford United was a massive result for his side in more ways than one.

Not only did it end a run of three successive league defeats but, on a day when half of the Evo-Stik League Premier Division programme was washed out, the Gladiators gained valuable ground in the play off race.

"It was a vital game for us especially with a lot of the other sides not playing" Atkins admitted. "Points on the board are better than games in hand as we've found out recently. But we've managed to take fifteen points from our last eight games - that can be classed as championship winning form." READ MORE...
Atkins Seeks New Blood For Gladiators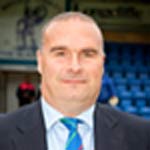 Wednesday 2nd February 2011 A busy Mark Atkins is trying to strengthen his Matlock squad ahead of a run that includes eighteen league games and at least one, hopefully more, League Cup tie to play before the season's end.

In a bid to find support in the scoring department for goal machine Ross Hannah, the Matlock boss has brought in striker Anthony Wilson on a month's loan from Blue Square North neighbours Alfreton Town.

And Wilson made a scoring debut, netting Matlock's final goal in the 3-0 League Cup win over Barwell on Tuesday night. READ MORE...
Matlock Town Seeks Investors
Monday 24th January 2011 "A few thousand pounds could make a real difference to the club". That's the message from Matlock Town Football Club as it appeals for local investors to help make their ambitious development plans a reality.

The Gladiators, currently aiming for promotion from the Evo Stik Premier League, did receive an investment offer - from a businessman in Slovenia, over 1,000 miles away!

Tom Wright, Chairman of the club, admits he was surprised by the approach, telling the Chesterfield Post, "The gentleman expressed interest in the possibility of investing in our club just before Christmas" READ MORE...
All Change For The Gladiators
Wednesday 19th Jjanuary 2011 Fans shouldn't be surprised to see a couple of changes to the Matlock Town team that takes on Marine at the Reynolds Stadium on Saturday as Mark Atkins' men aim to return to winning ways following a defeat at Chasetown on Tuesday night.

It's not being put down to players doing a lot wrong. Fatigue could be the reason - as Atkins hinted after the trip to Staffordshire that saw the Gladiators winning run come to an end at the fifth time of asking.

"I thought long and hard about making one or two changes before the game," Atkins admitted, "But some players had got stuck in traffic on the way to the game and didn't arrive until ten past seven." READ MORE...
Keep It Up!
Wednesday 12th January 2011 Having won four out of their last five league matches, Mark Atkins' Matlock Town now find themselves up in third spot, and Atkins says he wants his side to go all out for more wins.

"We're playing to a good standard at the minute with 4 wins out of 5. We've got to try and win games, it's no use going for draws, so I'll be looking for more of the same great attitude from the players in games to come" Atkins pledged as he prepares his men for 2 more tough clashes against fellow promotion rivals. READ MORE...
Flu Hits Matlock Camp
Wednesday 5th January 2011 Matlock boss Mark Atkins rose from his sick bed on Monday to orchestrate a vital home win against Burscough, and then was back in it straight after the match.

Atkins is just one of several members of the Gladiators dressing room suffering from winter flu like effects, and the boss did not even make it to last Saturday's clash at Mickleover which ended in a 1-0 defeat for his charges. He revealed that it was time for some straight talking after losing in Derby, as lowly Sports inflicted only a second away defeat of the season on Matlock and a first league double. READ MORE...
Atkins - "2010 Has Been A Great Year"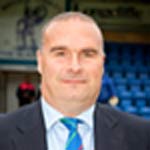 Thursday 30th December 2010 Matlock boss Mark Atkins reckons 2010 has been a good year. The Gladiators' fate though in 2011 could be decided on how they cope with fixture congestion in what is expected to be a crowded end to the campaign.

He believes that he has a stronger side than at this time twelve months ago, but still says that the depth in the squad could be an issue.

2010 began with 3 successive league defeats and by the time they were due to host Kendal Town on February 6, Matlock were in the relegation zone. READ MORE...
The Proverbial 'Six-Pointer'
Thursday 23rd December 2010 Matlock Town v Buxton on Christmas Monday at the Reynolds Stadium looks to be the proverbial six pointer at the top end of the Evo-Stik League Premier Division as the local rivals seek a play off spot come the end of the season.

The Gladiators are in sixth spot, three places and two points behind the third placed Bucks, but Mark Atkins' men have a game in hand.

A hard fought derby is on the cards, but the big question is will the match be on? READ MORE...
Gladiators Battle Arctic Conditions
Wednesday 1st December 2010 Matlock Town boss Mark Atkins fears that his side could face a big fixture backlog as the arctic conditions bit into the Evo-Stik League fixture programme this week.

Last Saturday's scheduled trip to Marine was called off on Saturday morning with the Arriva Stadium pitch frozen, and when the snow arrived in Derbyshire over the weekend, that combined with the frost already in the ground meant that the postponement of Tuesday evening's home meeting with North Ferriby United was a formality, with the verdict even coming as early as Monday night. READ MORE...
Back To Winning Ways
Thursday 25th November 2010 by Ian Richardson Manager Mark Atkins was pleased and relieved that defensive errors failed to rear up again as Matlock recorded two 3-0 home wins inside a week to end a three match losing run in the league and make progress in the EvoStik Challenge Cup.

Second in the table Colwyn Bay arrived at the Reynolds Stadium unbeaten in league matches away from home, but Matlock wrecked that record thanks to a Ross Hannah double and a late Dene Cropper strike. Cropper then was forced into an emergency central defender's role against Grantham Town on Tuesday when Hannah again notched a brace and James Knowles scored READ MORE...
Gladiators Fight On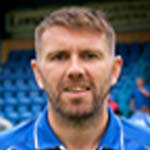 Friday 19th November 2010
by Ian Richardson
Without a win in five games stretching over a month, Matlock Town will be desperate to grab maximum points against second placed Colwyn Bay at the Reynolds Stadium on Saturday.

Since the home victory against Ossett Town on October 23, the Gladiators have suffered three successive 2-1 league defeats against Worksop, Hucknall and lastly league leaders FC Halifax Town and lost a home FA trophy replay to Kendal Town, also by a 2-1 scoreline... READ MORE...
Matlock Boss Atkins "Giving Away Cheap Goals Must Stop"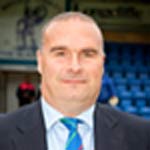 Thursday 11th November 2010 Matlock boss Mark Atkins says his side must stop giving cheap goals away after they slipped to their second 2-1 home defeat in four days against Hucknall Town last weekend.

As against Kendal in the FA Trophy, both goals against Hucknall could easily have been avoided and on this occasion, Matlock were also guilty of missing some great chances as Hucknall's awayday hoodoo ended - the Nottinghamshire side having lost their last five matches on the road.

"We should have won," said a frustrated Atkins. READ MORE...
Milestone Appearance For Gladiators Player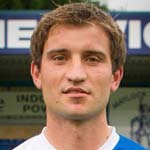 Wednesday 3rd November 2010 There's two very good reasons why Matlock Town will want Saturday's visitors Hucknall Town to feel the backlash from the midweek home FA Trophy replay defeat to Kendal Town.
 
They will want a return to winning ways to keep up the pressure on the leading clubs, but also to celebrate a major milestone for their popular skipper James Lukic, for whom it will be his 500th appearance for the Gladiators.

Kendal returned to the Lake District victorious after a narrow 2-1 win which saw Matlock's hopes of a much awaited local derby... READ MORE...
Gladiators Fight Back After 1st Away Defeat Of Season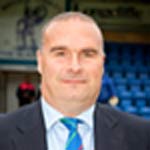 Friday 29th October 2010 Mark Atkins will be looking for his Matlock side to bounce back quickly and positively from their first away defeat of the season against Worksop on Wednesday in Saturday's FA Trophy clash at Kendal.

The Gladiators were clearly second best at Cannon Park when for a change recently, Ross Hannah failed to ink his name on the scoresheet. But it's still an ultra impressive twelve goals in the last four matches for Matlock's striking talisman.

Having beaten both Nantwich Town and Ossett Town to catapult from eleventh to third in the Evo-Stik Premier Division table... READ MORE...
You Can't Keep A Good Man Down!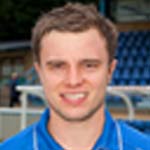 Wednesday 20th October 2010
They say you can't keep a good man down... Matlock striker Ross Hannah has certainly proved the point this last week.

After a rather quiet start of six goals in twelve games prior to last Saturday's FA Trophy clash with Bedworth United, Hannah has simply gone goal crazy with a mammoth TEN in two games, remarkably smashing home SEVEN in the 10-0 FA Trophy hammering of the Greenbacks, before hitting a hat-trick as Matlock kept their unbeaten away run going with a 3-2 win at Nantwich on Tuesday night and climbed back up to seventh spot in the Evo-Stik Premier League table. READ MORE...
New Stand In Action At Matlock Town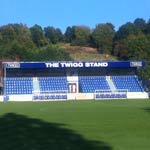 Tuesday 5th October 2010 It's taken 10 years and a mammoth fundraising effort - but Matlock Town Football Club's new 300-seater stand is now providing a welcome home for supporters. The Twigg Stand is part of a huge development project at the club that has also seen the old social club demolished and replaced with a new building.
Funded partially by grants from both the
Football Foundation
and
Derbyshire County Council's
old social club it's also been a community venture with
Longcliffe Quarries
providing the local stone and
Twiggs
making a donation of cash to help get it completed.
READ MORE...
Matlock Gaffer Blasts Referee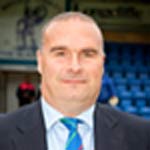 Friday 1st October 2010 Matlock boss Mark Atkins laid the blame for his side's second defeat of the season firmly at the door of Mansfield referee Mark Jones after Chasetown edged a seven-goal thriller at the Reynolds Stadium on Tuesday night.

"I've been involved in the game now for twenty five years and I can quite easily say that's the worst refereeing performance I've ever seen." Atkins blasted.

Jones left the field to a chorus of boos after denying the Gladiators what looked to be one definite and one possible penalty... READ MORE...
Will History Repeat Itself?
Wednesday September 22nd 2010 Matlock will travel to the Bill Stokeld Stadium hoping history repeats itself this weekend as they take on Evo Stik League first Divison South Carlton Town in the 2nd Qualifying Round of the FA Cup.

Three years ago in a First Qualifying Round tie, the Gladiators returned home with a comfortable 4-2 victory, and Matlock would readily accept another similar result this time around. READ MORE...
Top Of The League Matlock Town
Thursday 9th September 2010 Two wins in forty-eight hours placed Matlock Town on top of the league as they embark on their latest FA Cup adventure on Saturday at home to fellow Evo-Stik Premiership side Worksop Town.
Matlock went into Sunday's visit to Stalybridge Celtic to face
FC United of Manchester
down in eleventh place, but an amazing 5-1 win catapulted them into fourth. The 5-1 victory came thanks to braces from
Ross Hannah
and substitute
Dene Cropper
, plus a
James Knowles
strike. Knowles also bagged the winner against
Frickley
on Tuesday.
READ MORE...
No Excuses!
Matlock boss Mark Atkins offered no excuses after a disappointing Bank Holiday return of just one point out of six.
Having demolished Burscough in their own back yard in their second game of the season, Matlock looked set to collect a maximum points return from a visit to Ossett Town last weekend and a home meeting with newly promoted Mickleover Sports on Monday afternoon. READ MORE...
"I Feel There's More To Come" - Matlock's Mark Atkins
"I feel there's more to come from us." declared Matlock boss Mark Atkins after his side strengthened their Evo Stik League Premier Division campaign with a 3-0 win against Burcough.

This came after Matlock had won their opener against Stocksbridge 1-0 at the Reynolds Stadium last weekend with a lucky goal as Lee Featherstone's low cross deflected in off goalkeeper Dave Ratcliffe with just eighteen minutes left... READ MORE...


Three Match Ban For Midfielder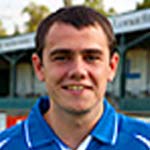 Matlock are preparing to go into their opening game of the season in the Evo –Stik Premier Division against Stocksbridge Park without key midfielder Liam King.

He's been suspended for three matches after receiving a straight red at Goole for violent conduct. The match had been stormy all along, with manager Mark Atkins taking his players off the pitch at one point whilst things calmed down.

King will also miss the Burscough and Ossett Town games


"The Lads Are Raring To Go!"



"The lads are raring to go" was the message from Matlock Town boss Mark Atkins after a long pre season programme of seven weeks and nine matches. Matlock start their 2010/2011 Evo-Stik Premier League season against Stocksbridge Park Steels at the Reynolds Stadium on Saturday before on Tuesday night they are in West Lancashire to take on Burscough. READ MORE...
OTHER MATLOCK FC NEWS
OTHER MATLOCK NEWS -

A small section of the full article will be shown here of up to eight recent articles relating to this section. This will give you an idea of what the story is about so you can choose to go to the main article page and read in full. This area will soon be full of the most recent articles that are not yet archived.

OTHER MATLOCK NEWS -

A small section of the full article will be shown here of up to eight recent articles relating to this section. This will give you an idea of what the story is about so you can choose to go to the main article page and read in full. This area will soon be full of the most recent articles that are not yet archived.



Link to Matlock Town FC's Official Website
All Matlock Town FC pics by kind permission © Matlock Town Football Club