CHESTERFIELD'S NOTICE OF ENGAGEMENTS, MARRIAGES & ANNIVERSARIES

Please email or call us with the announcement of your happy event along with any pictures you'd like.
This service is completely free.
Diamond Wedding Anniversary
Congratulations Keith & Mary Holmes
Thursday 3rd April 2014
Congratulations to Keith & Mary Holmes on their 60th Wedding Anniversary

Keith & Mary Holmes
Congratulations on your diamond wedding anniversary!
Lots of love,
Linda, Dennis, Stuart and Stacy x



Wedding Congratulations To
Carolynne Elizabeth Morley & Mark Walters

Saturday 22nd June 2013
Congratulations to Carolynne Elizabeth Morley and Mark Walters who get married today (Saturday 22nd, June) at the Church of St Mary and All Saints (The Crooked Spire) at 2pm.

Lots of love and best wishes from Mum, Bill, Nannie, David, Catherine, Andrew Colin, Silvia and Chris and all your family and friends XXX
Wedding Day Preview At Fairytale Bolsover Castle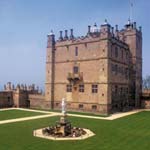 Thursday 21st February 2013
Couples seeking a stunning location for their wedding day can obtain exclusive complimentary tickets to a special wedding preview at Bolsover Castle on Sunday 17th March.

The 17th century castle will be hosting the preview from 11am-3pm, to offer a unique opportunity to look around this magical and popular venue, including the two romantic rooms licensed for civil weddings and partnership ceremonies inside the delightful medieval-style Little Castle - and two areas just outside, perfect for summer weddings. READ MORE...


Congratulations On Your Engagement
Carolynne Elizabeth Morley & Mark Walters

Friday 27th January 2012
Congratulations Carolynne Elizabeth Morley and Mark Walters on your Engagement, with the proposal at Midnight on New Years Eve at the Eiffel Tower, Paris. The Wedding date is to be confirmed but will be in the Summer of 2013.
Lots of love and best wishes from Mum, Bill, Nannie, David, Catherine, Andrew Colin, Silvia and Chris. XX