CHESTERFIELD SCHOOLS AND COLLEGES
Choosing A Medical Specialty - Some Career Advice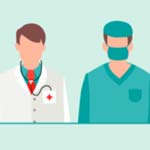 Wednesday 20th September 2017
When you are choosing a medical specialty for your Medical Career, what is there to know?

For anyone looking to study for a career in Medicine, choosing a medical specialty is something that has a profound impact on the rest of your medical career.

It is best if you get your decision right the first time around so that the rest of your career goes smoothly and is dedicated towards everything else that goes into mastering the subject you have chosen to study... READ MORE...

New Uni Campus A 'Shot In The Arm' For Health & Business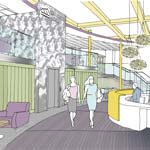 Monday 29th August 2016 A new University of Derby campus, due to open in Chesterfield on October 17th, will help transform the region's health care sector and boost the town's growing advanced manufacturing industries.

Building work at the former St Helena's Grammar School for Girls is on target for the official opening, which will unveil some of the best teaching facilities for nursing in the UK - including an NHS-standard mock hospital ward.

And degrees in Engineering, Business and IT across the new campus and at Derby will support Chesterfield's growing advanced manufacturing... READ MORE...
Derbyshire GCSE Students Buck National Trend
Saturday 27th August 2016 GCSE students in Derbyshire have done their county proud by bucking the national downward trend and achieving an improvement in their grades.

Nationally, this year's results have shown the biggest ever year-on-year decline - down to the lowest level since 2008. But provisional results show that 62% of Year 11 students in Derbyshire achieved grades A* to C in English and Maths - an increase of 3% from last year. 

More than 7,500 students across the county's 45 secondary... READ MORE...
Pupils To Make A 'Monster Move' During Travel Smart Week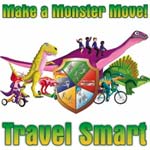 Wednesday 11th May 2016 Pupils across the county are reducing school run congestion on roads and keeping fit next week (16th - 20th May) as part of Derbyshire County Council's Travel Smart Week.

Pupils at 277 primary schools from across the county have signed up to take part in the dinosaur themed Travel Smart Make a Monster Move week.

During 'Travel Smart Make a Monster Move' week, pupils will be introduced to a series of well-known prehistoric creatures that have been given a sustainable travel makeover with each dinosaur representing a different way of... READ MORE...
Council Appeals For Help To End Children's 'Holiday Hunger'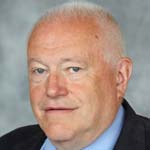 Thursday 14th April 2016 Organisations which run clubs or activity schemes are being asked by Derbyshire County Council to help it support vulnerable children at risk of going hungry during the school holidays.

The council is working with a range of partnership organisations to tackle the problem termed 'holiday hunger' as part of it's £528,550 'Feeding Derbyshire' project.

Derbyshire County Council Cabinet Member for Health and Communities, Councillor Dave Allen said: "There are lots of children across the county who are likely to eat significantly less during the school holidays..." READ MORE...
Derbyshire County's New Youth Council Decided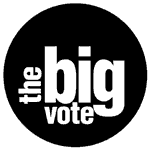 Monday 14th March 2016
More than 22,000 young people had the opportunity to cast their votes to decide the line-up of the next Derbyshire Youth Council. 

Results of Derbyshire County Council's Big Vote elections were announced at the authority's headquarters in Matlock. 

During a week of voting, pupils in a total of 42 schools, special schools, academies and colleges voted. They chose which of the 117 hopefuls would take up a seat on the youth council... READ MORE...
TV Stardom For Chesterfield Teen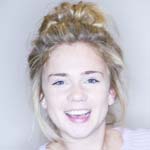 Tuesday 2nd February 2016 A teenager from Chesterfield has been selected from thousands of young people across the country to be one of the faces of a national advertising campaign.

Rae Griffiths, 17, appears in the advert for the country's flagship youth programme, National Citizen Service (NCS). She is one of 20 NCS participants featured in the campaign which can been seen on TV and at various out of home locations until mid-March 2016.

Rae completed NCS, a four week part-residential programme for... READ MORE...
Local Pupils Sample Life As Refugees In Innovative Project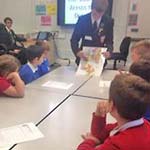 Friday 29th January 2016 A primary school in Chesterfield has recently teamed up with others in their cluster to help to illustrate the plight of refugees currently fleeing war and crisis.

On Thursday 21st January, the four schools collaborated on an the exciting and innovative global project - 'Project Refugee' - to enable primary and secondary students to work together to gain a better understanding of the issues faced by refugees around the world, especially with the recent European crisis.

Children from year 4 at Barrow Hill Primary, Poolsbrook... READ MORE...
Remembering The Holocaust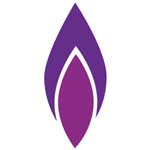 Tuesday 26th January 2016 Chesterfield residents can take part in an event organised by Chesterfield Borough Council, Derbyshire Law Centre, Chesterfield College and Pomegranate Youth Theatre to mark Holocaust Memorial Day. The theme for this year is "Don't Stand By".

The event takes place on Wednesday 27th January from 7pm at the Rose Theatre, Rose Hill, doors will open at 6.30pm. Tickets will be available on the door and the event is free.

This is the day for everyone to remember the six million Jews... READ MORE...
A Cheaper 'Ticket To Ride' For Chesterfield Children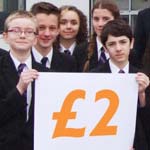 Thursday 21st January 2016 Bus travel for children and young people in Chesterfield will be cheaper from next week following the launch of a special offer ticket.

From Saturday, 23rd January, Stagecoach is introducing a Chesterfield Child Dayrider, offering travel across the area for passengers under the age of 19 for £2. The ticket will be available for limited time, until the end of March 2016.

The ticket will provide unlimited daily travel for the full route of services 2, 2a, 5 10, 39, 80 and 80a in Chesterfield and all Stagecoach buses... READ MORE...
Teenage Student Ready To Save Lives
Tuesday 8th December 2015 A young Derbyshire student who helped to teach his peers about the dangers of careless driving is now ready to help save lives in his local community.

Teenager Alex Waring attends Chesterfield College but volunteers with East Midlands Ambulance Service (EMAS) as part of the Chesterfield Community First Responder group.

At only 19, he has successfully undertaken training so he can perform lifesaving treatment at medical emergencies such as heart attacks and... READ MORE...
Pupils Help Bring Colour To Coach Station Entrance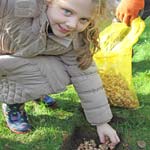 Thursday 26th November 2015 Pupils from Brampton Primary School have helped bring a touch of colour to the town's coach station.

The students helped put the final touches to the Pocket Park project on Markham Road, at the entrance to the coach station by planting 3,000 purple, yellow and white crocus corms.

The project, which started last year, is a collaboration between Chesterfield Civic Society, Franke Sissons and Chesterfield Borough Council, with support from Destination Chesterfield and Killingley Landscapes... READ MORE...

Barrow Hill Primary Pupils Counter Paris Horror With Cake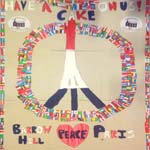 Friday 20th November 2015 One group of inspirational primary school children will be handing out treats in Staveley Market place today (Friday 20th November), in a project designed to show kindness after the atrocities committed in Paris over the weekend.

After hearing on the news that 129 people had died, and 99 others were suffering in hospital, some of them on the critical list, after terrorists from the ISIS group opened fire and detonated suicide vests at various sites around the French capital including a rock concert, restaurant and a football stadium, children from Barrow Hill Primary School made it their mission to show that people..." READ MORE & AUDIO...
Chesterfield To Remember The Fallen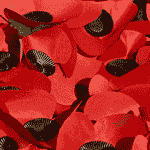 Tuesday 3rd November 2015
Chesterfield residents have the opportunity to gather to remember those who have died in the First World War and subsequent conflicts in events for Remembrance Sunday and Armistice Day.

The annual Remembrance Sunday service takes place this Sunday 8th November, at 2.30pm at St Mary and All Saints' Church, the Crooked Spire.

Everyone is welcome to attend but residents are advised to be seated by 2pm as the church becomes very full... READ MORE & VIDEO...
College Raises Cash For New Macmillan Cancer Care Centre
Friday 2nd October 2015 Staff and students at Chesterfield College took part in Macmillan's world's biggest coffee morning this week, raising over £2,000 towards Chesterfield's planned Cancer Care Centre at the Royal Hospital.

The day started with a 5km fun run leaving from the college's Heartspace at the Infirmary Road Campus, along the canal and back to college, then continued with cake and a croquembouche over 6ft tall!

Aside from the traditional cake sale, many departments across college got on board to bring in the cash for this important cause with activities like... READ MORE...
Over 40 Youngsters Start Their Careers With County Council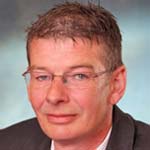 Friday 18th September 2015 Over 40 new apprentices have started work at Derbyshire County Council as part of the authority's pledge to boost job opportunities for local young people.

Derbyshire County Council's Cabinet Member for Council Services, Councillor Andy Botham said: "We're delighted to welcome the latest apprentices to the council.

"An apprenticeship is a great way into the world of work and we're committed as an authority to support young people into employment and our apprenticeship positions are a great way to learn a range of skills..." READ MORE...
'The Only Way Is Chesterfield College' For 1,000s Of Students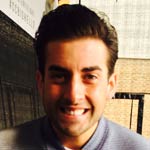 Monday 14th September 2015 Thousands of students packed into the grounds outside Chesterfield College last Friday, as the main campus welcomed it's new - and returning - students in style, unveiling it's inaugral 'Big Hello' event.

Alongside free food, stalls, and live music from local bands and DJ's from DCAS, the youngsters were treated to a visit from TOWIE's James Argent - AKA 'Arg', and several Chesterfield FC first teamers - in the shape of Sam Hird, Ollie Banks and Alex Cairns (and Chester the mascot)

The afternoon, organised by the college, was a... READ MORE & AUDIO...
Derbyshire Families Urged To Take Up Free Nursery Places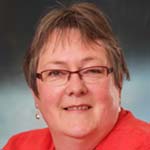 Wednesday 19th August 2015 Families who qualify for free childcare for their two year olds will have more options to choose from this September, thanks to Derbyshire County Council.

The authority has created 120 new nursery places in four of its schools, with plans to create even more. 

Families across Derbyshire on low incomes, or certain benefits, can qualify for up to 15 hours of free childcare a week for their two year olds. And, if their child turns two before 31st August, they could take up a place at the start... READ MORE...
A Level Students Do Chesterfield Proud!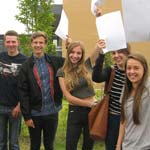 Friday 14th August 2015 A Level students in Derbyshire continue to do the county proud, information released yesterday shows.

According to provisional information for the 27 maintained Derbyshire County Council schools and academies which offer post-16 education: 2478 students received their Level 3 (A Level and equivalent) results yesterday (Thursday 13 August); The percentage of students achieving three A* or A grades remained static, although it appears that the overall proportion of A* or A grades fell nationally; The percentage of students achieving at least one of the higher grades of A* or A also remained static at around 40%; The pass rate in Derbyshire... READ MORE...
A Level Results Day Arrives For Chesterfield Students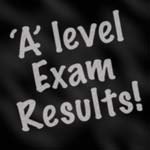 Thursday 13th August 2015 Hundreds of teenagers across Chesterfield will be receiving their A level results this morning and finding out whether they have attained the all important results to attend the university of their choosing.

For many it will be good news and it will be a case of confirming their offer but for some, results may not be as hoped and they will have to go through the clearing process, run by UCAS.

It's undoubtedly a difficult and emotional day for students whatever the outcome of the dreaded envelopes, but every school and college in Chesterfield... READ MORE...
Tower Poppies Could Head To Chesterfield In 2016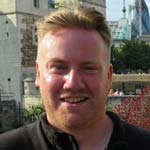 Friday 31st July 2015
Part of the poppy sculpture by Chesterfield artist Paul Cummins could be heading to the town as Chesterfield Borough Council makes a bid to display the commemorative artwork next year.

The council, together with Chesterfield College, Destination Chesterfield and ex-servicemen's organisations, has completed an expression of interest to host the Weeping Window sculpture, which was part of the installation Blood Swept Lands and Seas of Red on display at HM Tower of London in autumn 2014 to commemorate the 100th anniversary of the beginning of... READ MORE...
University Education Coming To Chesterfield Welcomed By MP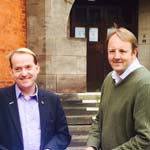 Tuesday 28th July 2015 Chesterfield's MP has welcomed the investment, both financially and educationally, which will be created when Derby University moves into one of the town's most iconic buildings next year.

Toby Perkins MP visited the site of the former St Helena's Girls' Grammar School on Sheffield Road, to hear about The University of Derby's plans to sympathetically re-develop the site and bring the old school back to active life.

The University will run engineering and nursing courses at the campus, building on the town's industrial heritage and Derby's existing strong... READ MORE & AUDIO...
Local Salon Owner Becomes Goldwell's Global Ambassador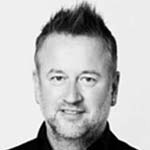 Wednesday 22nd July 2015 The Talented Mr Leeson is 'The Voice Of The Working Hairdresser' as he becomes Goldwell's Global Ambassador.

Thirty years ago, a young trainee hairdresser on YTS and studying at Chesterfield College, pored over the Hairdressing Journal magazine and dreamed that one day he'd win their coveted Hairdresser of The Year crown.

Fast forward to 2015 and an event in London where Chesterfield lad and salon owner Mark Leeson was feted by peers after picking up not only the British Hairdresser of The Year 2014 award, but also being named Goldwell's... READ MORE & AUDIO...
Two Chesterfield Schoolgirls Receive Response From PM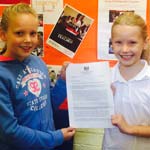 Saturday 18th July 2015 It's an often expressed adage that the school days are the best of your life and, concerned about some children who miss out on the experience, two eight year olds from a Chesterfield primary school say they are "delighted" to have received a personal reply from Prime Minister David Cameron, after they wrote to him regarding the children who are not able to access education throughout the world.

Daniella and Kate are Y4 pupils at New Whittington Primary School, which is a Rights Respecting School (a UNICEF initiative, in which it holds a Level One Award) and, after discussing the plight of those who cannot... READ MORE...
Brampton Primary School Pupils Turn Detective For The Day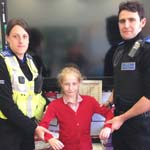 Friday 10th July 2015
Youngsters in Brampton have enjoyed taking on the role of detective after helping police identify a thief at their school.

Officers from the Holmebrook and Rother Safer Neighbourhood Team visited pupils at Brampton Primary School to host a crime scene activity day on Wednesday, July 7th.

PCSO's Zoe Blount and Darryl Hegarty worked alongside Class Teacher Mrs Colley, to set up an incident for the Year 5 Class to investigate... READ MORE...

Making Life Better When It Counts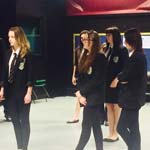 Thursday 25th June 2015
A Chesterfield secondary school has begun a pilot scheme that will see 15 year olds step outside the curriculum and learn skills that will stretch their creativity and confidence - and begin to see them prepare for life outside school and in the real world.

The Hidden Talents programme has been designed by former Performing Arts lecturer Chris Collard, and is being implemented by Whittington Green School at Old Whittington - where Y10's have, this week, left the lessons behind, and chosen one of five disciplines to study for five days... READ MORE & AUDIO...

Chesterfield College Student Wins National VQ Award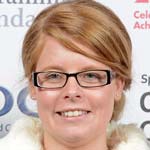 Wednesday 17th June 2015 Jennie Jarvis, 32, from Alfreton, is celebrating after winning an award at a prestigious ceremony held by The Edge Foundation (an independent education charity dedicated to raising the status of technical, practical and vocational learning) in London to applaud vocational talent.

TV gardener, Diarmuid Gavin presented learners, teachers and employers from across the UK with awards to recognise the hard work and achievements of people involved in studying for or delivering Vocational Qualifications.

The Chesterfield College student was one of nine regional... READ MORE...
New 'Wingers' On Show At Staveley MWFC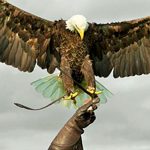 Wednesday 17th June 2015 - Staveley MWFC coverage sponsored by HKL Ltd
As part of an ongoing programme of providing events, live entertainment and shows to engage and entertain the local community, Staveley MWFC are delighted to be able to announce a Birds of Prey show at Inkersall Road.

Staveley MWFC welcome 'The Birds Of Prey' show to their Inkersall Road ground on Sunday 28th June 2015.

With a mid-morning and mid afternoon flight demonstration of various Eagles and Vultures and a static demonstration of a variety of other hawks... READ MORE...
Xplorer Events Set To Challenge Families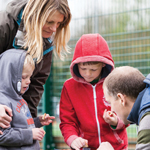 Friday 12th June 2015 Families are being encouraged to explore their local park as part of a new series of Xplorer events to be held at Hornscroft Park in Bolsover.

Bolsover District Council and Bolsover District Village Games have joined forces to provide the Xplorer events which are family friendly navigational challenges that offer fun, adventure and education for all ages.

Developed by British Orienteering, Xplorer gives children the chance to gain new skills such as map reading, decision making and working... READ MORE...
More Free Childcare Places For Two Year Olds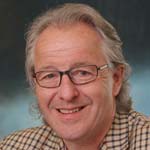 Thursday 28th May 2015
More free childcare places for the county's two year olds are to be made available to families thanks to a major investment by Derbyshire County Council.

The authority is set to create 120 new free places in schools to provide much-needed nursery spaces for the county's toddlers.

The move comes after free childcare for two year olds was extended to take in working families on a low income, so more places are needed. READ MORE...
New B_Line Scheme Given The Go Ahead By County Council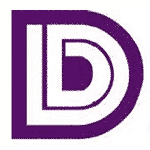 Wednesday 27th May 2015 Thousands more young people are to get help with travel costs after councillors gave the thumbs up to the new b_line scheme.

Cabinet approved plans yesterday (Tuesday 26th May), to extend b_line - introduced in 2001 - to include all young people aged up to 19 living in Derbyshire.

Previously only students in full-time education qualified for the reduction on adult bus and rail fares.

Now, from Saturday 1st August, apprentices and those on... READ MORE...
Student From Chesterfield Earns Peer Support Volunteer Award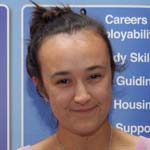 Tuesday 12th May 2015
When mention was made that the Peer Guide to receive the Peer Support Volunteer of the Years 2015 had texted her students to see if they were making progress with accommodation arrangements for next year, student Hannah Lee began to suspect that her name was about to be called out to receive Bangor University's annual Award.

The nominations for Hannah showed her commitment to helping her student before their arrival, during the settling in period and beyond and reflect the appreciation of the students she assisted... READ MORE...

Easter Soccer Camp Competition At Staveley MWFC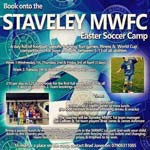 Monday 30th March 2015 - Staveley MWFC coverage sponsored by HKL Ltd
The Staveley MWFC Easter soccer camp is nearly here, and now there's a chance to win 1 day FREE at the camp! All you need to do is like and share the competition status on Staveley MWFC's Facebook page.

The winner will be selected by random tomorrow - Tuesday 31st March so hurry. Good luck!

The Staveley Miners Welfare Easter soccer camp is a day full of football, including: specific training; fun games; fitness and World Cup competitions... READ MORE...
Council Issues Advice About Scarlet Fever As Cases Increase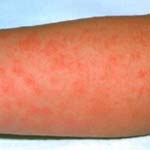 Thursday 26th February 2015 Public health officials from Derbyshire County Council are warning parents to look out for the symptoms of scarlet fever in their children as the number of local cases increases.

More cases are usually reported between March and April each year but there has been a 77% increase in Derbyshire so far this year with 39 cases compared to 22 in 2014. The previous year's increase was 22%.

To help prevent the spread of the disease, which most commonly occurs in children aged between two and eight, public health officers have published... READ MORE...
Primary School Celebrates Chinese New Year At Vicar Lane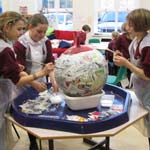 Wednesday 18th February 2015 Pupils at Mary Swanwick Primary School are busy designing and making a Chinese dragon to help celebrate Chinese New Year on Thursday February 19th.

It is part of one of the School and Community Projects suggested by Vicar Lane Shopping Centre.

Amanda Thomas from Vicar Lane Shopping Centre said, "The pupils at Mary Swanwick school have been involved in several artistic projects which have been displayed at Vicar Lane Shopping Centre in the past, including... READ MORE...
Chesterfield College Chief Receives OBE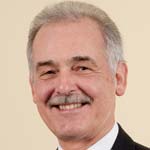 Friday 6th February 2015 Chair of the Chesterfield College Corporation, Frank Smith, receives an OBE for services to education in the New Year Honours List.

Frank has been at Chesterfield College for 22 years and Chair of the Corporation for 12 of those.

Prior to his role at the College, Frank spent 35 years working in the Human Resources team at Robinson Packaging Innovation, based in Chesterfield.

Stuart Cutforth, Principal at Chesterfield College says... READ MORE...
Iconic Chesterfield Hotel To Close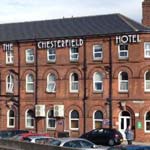 Thursday 29th January 2015 It's been confirmed that the iconic Chesterfield Hotel on Malkin street is to close on Saturday evening for the last time.

Staff - who had received no pay over December - and creditors, have been told by owners that they will receive the monies they are owed - with Chesterfield MP Toby Perkins saying his office will "continue to chase" the situation and called it "a sad day for all staff."

It is believed that the owners are to complete a feasibility study into whether an investment programme will be successful.
Students Pledge 'Never Again' For Holocaust Memorial Day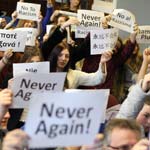 Wednesday 29th January 2015 Chesterfield College hosted a moving and emotional Holocaust Memorial Day event yesterday, to mark the 70th Anniversary of the liberation of Auschwitz.

After hearing Bernard Grunberg's moving story about his escape from Nazi Germany when he was just 15, a packed room full of students, staff and members of the local community made 'Never again' pledges.

The pledges were hung on a tree created by students at the college and will be on display in the Heart Space of the Infirmary Road campus for... READ MORE...
Minister For Education Goes 'Back To School' In Staveley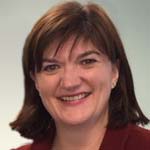 Saturday 24th January 2015 Minister of State for Education, Nicky Morgan, was in Staveley on Thursday afternoon to see for herself what she termed, "the excellent things they're doing" at Netherthorpe School.

The Right Hon Ms Morgan was met on arrival by Netherthorpe's Headteacher Alan Senior, Head Boy Ronan Kelly, Head Girl Aureliah Chanzu and Deputy Prefects Sasha Bestwick, Rebecca Sawdon and Gabrielle Collins - before touring the school site and speaking to staff and pupils about their educational experiences.

The school, which became an Academy in 2012 and... READ MORE & AUDIO...
Holocaust Survivor To Speak At Chesterfield Event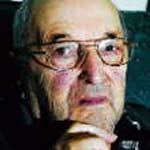 Tuesday 20th January 2015 A Holocaust survivor is to speak at an event in Chesterfield to mark Holocaust Memorial Day.

Bernard Grunberg, will speak at the event at Chesterfield College, Infirmary Road from 11.30am on Tuesday 27th January, the anniversary of the liberation of Auschwitz.

The event is organised by Chesterfield Borough Council's Equality and Diversity Forum with the Derbyshire Law Centre, Derbyshire Constabulary and Chesterfield College. READ MORE...

County Council Approves Plans To Consult On B_LINE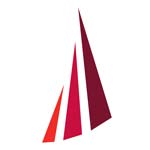 Tuesday 20th January 2015 Councillors have today (Tuesday, January 20th) approved plans to consult on changes to the county's student travel scheme, b_line, which could see an extra 6,000 young people in Derbyshire benefit from cut-price bus and rail journeys.

Changes to the scheme, which was launched in 2001 and is for young people aged 11 to 19 who are resident in Derbyshire, are needed because the county council must make cuts of £157m by 2018.

These proposed changes, plus funding from other sources, could... READ MORE...
New College Building Being Constructed Next To A61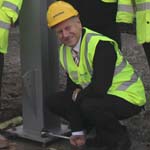 Wednesday 17th December 2014

A new Chesterfield College building set to house studies in building services such as joinery and painting and decorating has begun construction next to the A61, opposite the College's existing campus on Infirmary Road.

Set for completion in September 2015, the foundations are now in place and the first steel column was erected during a ceremony with new Principal and Chief Executive, Stuart Cutforth and Principal Contractor, Henry Boot Construction Limited this week. READ MORE...

Derbyshire's School Catering Service Wins National Award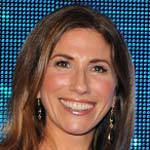 Friday 12th December 2014
School cooks across Derbyshire are toasting their success after winning a national award.

Derbyshire County Council's schools catering service has been named the "Most improved performer for education catering" for 2014.

The awards were presented by the Association of Public Service Excellence based on cost, quality and value for money across a whole range of local government services. READ MORE...

Think 'Youthinc' For County Youth Services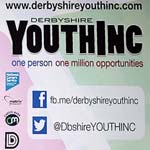 Wednesday 10th December 2014 A new identity for all youth services offered to Derbyshire's young people was launched on Friday.

Young people, youth workers and invited special guests celebrated 'YOUTHINC' - a brand designed by and for young people to badge up all Derbyshire County Council youth services.

A YOUTHINC website, launched in February this year, continually offers county young people vital information about: Something to do; Something to learn; Somewhere to go; Someone to talk to; Something to say. READ MORE...
Santa Really Is In 'Wonderland' In Eckington This Christmas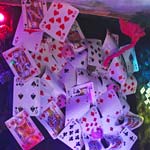 Wednesday 10th December 2014 Santa is not just living next door to, but living with Alice In Wonderland in Eckington.

The the local town team have worked very hard not to be late - for the annual 'Very Important Date' - Christmas!

All the family are welcome to visit the special 'Alice In Wonderland' themed grotto at Southgate.

The grotto will be open very Thursday, Friday and Saturday until... READ MORE...
Winner Announced In MP's Christmas Card Design Competition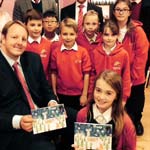 Monday 8th December 2014 Children from a Chesterfield school have been busy with paint, glue and glitter following a challenge set by Chesterfield MP Toby Perkins to design his Christmas Card.

Toby sends Christmas Cards to over 3000 people, business and organisations across Chesterfield and Staveley, to other MP's and even as far afield as the Prime Minister and the Queen!

Toby congratulated winning artist Charlotte Morgan, year 6, commenting that her design looked like the Crooked Spire and Big Ben - so was a... READ MORE...
Young People Hail 'Made In Chesterfield' Week A Success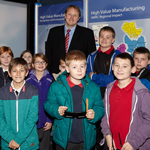 Tuesday 2nd December 2014 More than 400 students from North East Derbyshire's schools have hailed Chesterfield's very first manufacturing festival, Made in Chesterfield, a success.

The week (10th - 14th November), which was coordinated by Destination Chesterfield, featured a programme of manufacturing dedicated events.

The Mayor and Mayoress of Chesterfield kicked off the festival by unveiling a new sculpture outside Chesterfield Coach Station, which was a collaboration between, Franke Sissons Ltd's apprentices and students from... READ MORE...
College Students Win Gold To Put Chesterfield On Skills Map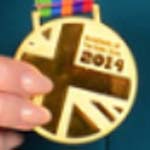 Friday 21st November 2014 It was party time last Saturday night at Birmingham's NEC when two Chesterfield College students brought home Gold from World Skills UK, the biggest skills competition in the country.

Jennifer Jarvis from Alfreton won Gold in the Advanced Nail Art category whilst Blake Robey from Mansfield won Gold in the Automotive Refinishing section.

Jennifer, who started studying hairdressing as a mature learner, moving onto nail technology as a Part Time student at Level 2 and 3 explains, "Thank you to my tutors Keron, Michaela and Sharon for all your support! I've..." READ MORE...
Primary School Children 'Have A Ball' As Cinders' Sisters Visit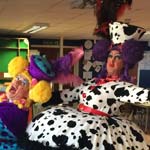 Wednesday 19th November 2014 Children at a Chesterfield Primary School were treated to a very special reading of Cinderella (Oh yes they were!...), when two stars of this year's Pantomine at the Pomegranate Theatre flounced into their assemblies on Tuesday morning.

Lavinia and Louisa (also known as Lav and Lou!) are Cinderella's (shh, less pretty...) sisters - and visited New Whittington Primary School to let the children in on their campaign to meet the Handsome Prince (though they seemed quite taken with one or two of the teachers and Headteacher at the school!) - as well as reading the story of their sister and the Prince and what... READ MORE & VIDEO...
Town 'Steels' Itself During 'Made In Chesterfield' Week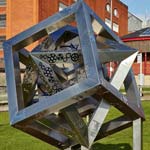 Thursday 13th November 2014 Chesterfield Champion Franke Sissons Ltd, kicked off an entire week dedicated to celebrating the town's manufacturing heritage, by unveiling a brand new sculpture which has been designed and made by the firm's apprentices and students from Parkside School.

The unveiling of the sculpture at Chesterfield Coach Station was the start of a series of Made in Chesterfield events organised by Destination Chesterfield.

The week is designed to celebrate the town's manufacturing heritage as well as raise awareness of the wealth of job and career opportunities in the... READ MORE...
Chesterfield Comes Together To Honour The Fallen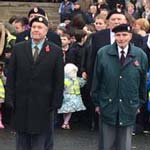 Tuesday 11th November 2014 On the 11th hour, of the 11th day of the 11th month, Chesterfield, as it always does, fell silent to honour and remember those who have fallen in conflicts recent and past.

Shops and schools throughout the town paid their respects with silence - and in the centre of Chesterfield, thousands gathered around the Cenotaph opposite the Town Hall to mark the moment in public.

Council leaders and staff joined the Deputy Mayor - Cllr Denise Hawksworth and her consort Mr Tony Rogers, on the steps of the... READ MORE, AUDIO & VIDEO...
Derbyshire Schools Support Anti-Bullying Week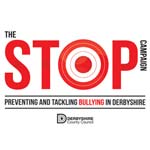 Tuesday 11th November 2014 Schools and children's homes across Derbyshire are taking part in a week of activities to beat bullying.

National Anti-Bullying Week, which runs from 17th to 21st November, is supported by Derbyshire County Council which is taking part in a national trial to raise awareness of homophobia, racism, anti-social behaviour and domestic abuse.

This year's message is stopping bullying for all, with a special focus on disabled children and those with special educational needs who are significantly more likely to experience bullying. READ MORE...
Police & New Whittington School Team Up To Tackle Speeding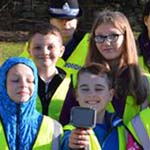 Tuesday 11th November 2014
Police have been teaming up with youngsters from New Whittington Primary School to target speeding motorists in the area.

Officers from the Whittington and Barrow Hill Safer Neighbourhood Team visited the school on Tuesday, November 4th, as part of a Speed Watch initiative, to remind drivers of their speed and the importance of safe and considerate driving.

The children joined PCSO's Jane Clawson, Sheila Rooksby and Claire Wikeley to carry out the speed checks on Handley Road in New Whittington. READ MORE...
Are You An Old Cestrefeldian? Then Read On...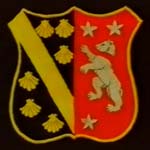 Monday 10th November 2014 Calling all Old Cestrefeldians! The School's WW1 and WW2 War Memorial boards have been returned to the old Grammar School site on Sheffield Road from where they were removed in 1967 when the School relocated to new premises at Brookside.

They were left there in 1991 when the School closed after nearly 400 years of history and the site became Brookfield Community School, with the latter becoming their guardians until now.

The move has been made possible by the generous support of... READ MORE...
Police Investigate Sudden Death Of Man At Chesterfield College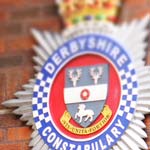 Thursday 6th November 2014 Police in Chesterfield are investigating the sudden death of a man at Chesterfield College of Technology and Arts.

Officers were called to the college, on Infirmary Road, at 6pm on Tuesday November 4th, by a member of the college staff. The body of a man had been found in the grounds of the college.

Police are not treating his death as suspicious and his next of kin has been informed. The man has not been formally identified but is believed to be a 45-year-old from Staveley.
Brookfield School Students Make The Best Of Starts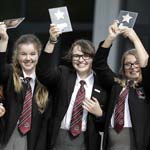 Wednesday 29th October 2014 A team of students from Brookfield Community School have won a competition supported by the Federation of Small Businesses (FSB) and Young Enterprise.

The Start Challenge is an initiative designed to inspire young people, developing relevant employability and life skills, attitudes and knowledge through engagement with business people.

'Amplify' created the idea of a social network site for musicians of all ages and abilities, who want to collaborate and their music to be heard... READ MORE...

Eckington School's Boat Naming Ceremony Takes Place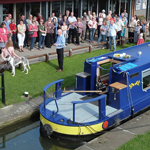 Tuesday 30th September 2014 Mr Patrick Cummings, Headteacher at Eckington School, officially named the School boat on Sunday, 28th September - and it has been called 'Madeline'.

This is in memory of Madeline Siddall, a student at the school who died suddenly from an undiagnosed heart condition at the age of 15.

The simple ceremony, held at Hollingwood Hub, was attended by members of Madeline's family, staff and students from the school and members of the Chesterfield Canal Trust. READ MORE...

A-Level Results: Future's Bright For Chesterfield Youngsters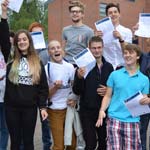 Thursday 14th August 2014
It's been a day of high emotion for many young people across the area, as hundreds learned their A and AS level results.

With more 18 year olds than ever going to university - those pieces of paper are critical and, as students open their A level results UCAS says that more of them than ever before have already secured a place on a degree course as we reported earlier.

Derbyshire students have also done exceptionally well this year - with some schools reporting their best ever results. READ MORE...

Advice (And Good Luck) On 'A' Level Results Day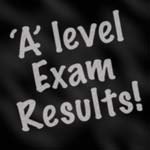 Thursday 14th August 2014 As students throughout Chesterfield open their A level results this morning, UCAS say that more of them than ever before have already secured a place on a degree course.

396,990 students have already been accepted onto UK undergraduate courses, up 11,090 (3%) on last year, 352,590 students (an increase of 2%) have secured their first choice of course and for the first time, numbers of students going to university or college to study a degree could top 500,000 by the end of the cycle.

The largest group of applicants placed so far are from England... READ MORE...
2014 Food And Drink Awards Shortlist Announced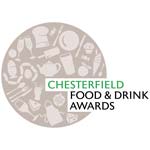 Thursday 14th August 2014 24 food and drink businesses have been shortlisted across nine categories in the 2014 Chesterfield Food and Drink Awards, organised in association with Chesterfield College - headline sponsor of the awards for the second year running.

The shortlisted establishments were selected from hundreds of nominations received by the competition organisers, Destination Chesterfield.

Four of the nominees - Calabria, Stephenson's Coffee and Tea House, Barca Bar and Tramway Tavern - are hoping to retain their titles in 2014... READ MORE...
Good News For Parents With School Meal Price Freeze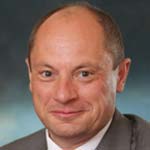 Wednesday 30th July 2014 Meal prices in Derbyshire schools look set to be frozen for the coming academic year - despite rising costs.

Derbyshire County Council is recommending schools keep meal prices at 2012/13 prices when pupils return for the new academic year in September 2014.

It means the price for primary school meals should stay at £1.95, with secondary school meals remaining at £2.30.

The prices are lower than in many neighbouring authorities... READ MORE...
Ringing The Changes! Local School To Undergo Rebranding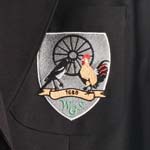 Tuesday 15th July 2014 - by Y10 Pupil, Lia Green "I wanted to make a difference to the students that come here" - that's Tracey Burnside, Headteacher of the Meadows Community School - who will oversee a rebranding of the secondary school from September.

The Meadows, which has 450 students on roll, will change its name to Whittington Green School and Mrs Burnside says she has "higher expectations and hopes for a place where the students are proud of their school".

Previously acting head at Springwell Community College, she... READ MORE...
Chesterfield MP Wades In On School Flood Crisis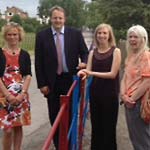 Monday 16th June 2014 Chesterfield MP Toby Perkins has visited Hady Lane Primary School to assess the on-going problem of flooding on the path that leads to the school.

Toby said, "This is a longstanding issue that has been affecting parents and pupils for several years and they are quite rightly fed up with it. Something needs to be done now to ensure that there is a long-term solution to this problem.

"That's why I have arranged this visit, which will allow the school, the County Council and decision makers to discuss what can be done..." READ MORE...
'Major Leak' Closes Brookfield School (Except For Exams)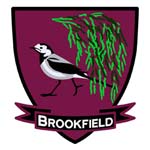 Friday 13th June 2014 - 08:25

Due to what's described as a 'major leak' on its website, Brookfield School will be closed today to all pupils, except those sitting exams.

The school says that any pupils who do have to go in should report straight to their exam rooms and cautions that there will be no access to other areas of the main block, or school lunches. There is no water supply in the main block, but toilet facilities are available in the Sports Hall. We will keep you updated as we get more information.
Chesterfield's 'Hidden Talent' Competition Is Open For Entries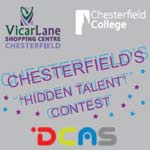 Friday 6th June 2014 A competition is being held at Vicar Lane Shopping Centre, Chesterfield, to find hidden talent from around the region.

The event is being hosted by Chesterfield College, Donut Creative Arts Studio (DCAS) and Vicar Lane Shopping Centre with two heats on Saturday 19th and Sunday 20th July and the final on Sunday 27th July 2014.

Kerrie Robertson from Chesterfield College said: "Chesterfield College are really excited to be part of this new venture. Let's hope we can all play a major part in developing more community events within the town." READ MORE...
County Council's Children In Care To Plan Bright Futures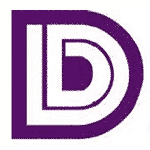 Tuesday 3rd June 2014 Young people will be able to consider their future at a Derbyshire County Council careers event hosted specifically for children in care and care leavers.

The fifth annual 'It's Your Future' open evening will gather together employers, training providers and further education organisations to offer information to youngsters in - or leaving - the county council's care.

Held at County Hall, Matlock, on Tuesday 10th June, the invite-only event will include information stands and presentations about foundation... READ MORE...
Chesterfield Museum Celebrates Chesterfield Grammar School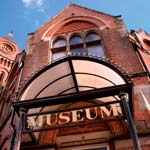 Monday 2nd June 2014 Generations of Chesterfield Grammar School pupils will be able to relive their school days with a new exhibition at Chesterfield Museum.

The Chesterfield Grammar School exhibition opens at the Chesterfield Borough Council attraction on Saturday 7th June and runs until Saturday 6th September.

The exhibition, staged with the help of members from the Old Cestrefeldian Society, will chart the history of the school and reflect school life during the past century.

On display will be a cap from each school house, trophies and... READ MORE...
School Children In Product Testing Challenge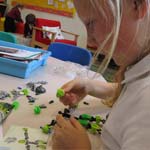 Wednesday 28th May 2014 Children from Mary Swanwick Primary School and the Out of School Club at Old Whittington, Chesterfield, are busy testing products from Vicar Lane Shopping Centre in Chesterfield in order to give their feed back to retailers.

The products include Fun Weevz from Claire's, Rubber Art for nails from Dolled Up and Lego and books from Waterstones.

The children, aged 4 - 11 years, have been trying them out in the Breakfast Club and will look at the packaging and how easy the products are to use... READ MORE...
Work Starts On New £5m Derbyshire Primary School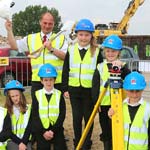 Friday 23rd May 2014 A Derbyshire primary school is to get a brand new building, thanks to a £5million investment by the county council.

Construction work to replace North Wingfield Primary School got underway this week with the help of pupils and teachers from the old school on Blacks Lane.

They were joined for the official start of construction by Derbyshire County Council's Cabinet Member for Children and Young People, Councillor Kevin Gillott, who said: "The current school dates from before 1919 and used to be separate infant and junior schools." READ MORE...

Are You Dying 2 Drive?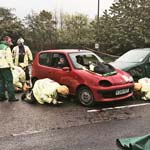 Thursday 15th May 2014 Several young students were involved in a two collision outside Chesterfield College on Infirmary Road on Monday morning.

Sadly, one lost his life - whilst others were treated for their injuries at the scene, with Fire crews, Police and Ambulance personnel battling in the dreadful weather conditions to free the teenagers for over half an hour. One arrest was made by police officers attending.

Actually, there was an accident on Monday morning but thankfully, it was an exercise staged by the College, in partnership with... READ MORE, AUDIO & VIDEO...
Lawson Talk Success, Partying At The Proact - And Miley!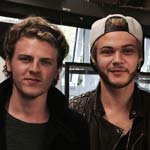 Wednesday 14th May 2014

They've studied, performed and dreamed - and earlier today, one hundred Performing Arts students had their opportunity to ask just what it's like to have cracked the industry, when an internationally acclaimed boy band came to town.

One half of Lawson, who include Old Whittington lad, Ryan Fletcher, popped into Chesterfield College to speak with students who are themselves hoping to break into the entertainment market, and participate in a Q&A session, around the pitfalls and perks of doing what you love for a living. READ MORE & AUDIO...

Derbyshire Schools Get A Multi Million Pound Boost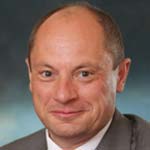 Friday 2nd May 2014 Derbyshire schools are to get a share of an extra £14million.

As one of the country's worst-funded education authorities, Derbyshire qualifies for the Government cash.

The money won't be available until this time next year, but Derbyshire County Council is giving schools early notice of the windfall so they can plan for it.

The authority's Deputy Leader and Cabinet Member for Children and Young People, Councillor Kevin Gillott, welcomed the extra cash but... READ MORE...
Life Before University: Decision Time! A Student's View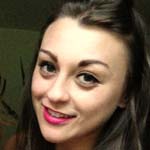 Friday 2nd May 2014 - by Lucy Nowak Many people think that we students get it easy; however that is definitely not always the case! Don't get me wrong, of course, we are very fortunate and lucky compared to many other people around the world.

We have many opportunities available to us - together with the support of the education system - but is this always enough to help teenagers through what can be one of the most difficult periods in everyone's life... growing up?

I am 18 years old and, as a student myself, (currently studying... READ MORE...
Major Reforms Of Special Educational Needs On The Way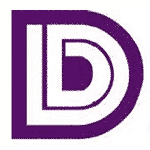 Wednesday 30th April 2014 Families whose children have special educational needs and disabilities, can have a say in how major reforms will affect them, as part of a consultation launched by Derbyshire County Council.

When the Children and Families Bill becomes law in September, it will change the way children with special educational needs and disabilities are assessed and supported.

The new law will: Introduce education, health and care (EHC) plans for children and young people with the most complex special educational needs... READ MORE...
HRH Countess Of Wessex Opens Autism Support Centre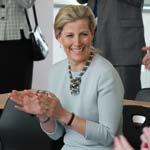 Tuesday 29th April 2014 HRH The Countess of Wessex, GCVO, visited Chesterfield College today to open its Autism Support Centre.

The Centre is part of a complete redevelopment of the College's 'Arches' building which now boasts a brand new cafeteria and learning centre and several large contemporary classrooms.

The Autism Support Centre is a new facility for students aged 16 plus who have been identified as having an Autistic Spectrum Condition/Disorder. Students study subjects including Maths, English, ICT, Skills for Daily Life... READ MORE...

Chesterfield College Sponsor Party At The Proact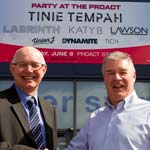 Thursday 17th April 2014
It's been announced that Chesterfield College will sponsor this summer's Party at the Proact, which features a line-up that includes Tinie Tempah, Labrinth, Katy B and Lawson.

Explaining the reason for the link-up, Chesterfield College principal Trevor Clay said: "We see our role within the community as broader than just providing education and training, so we think it's important that we are involved with events such as Party at the Proact. Our guidance teams will of course be there on the day to provide advice to anyone considering their education and training options." READ MORE...
College Fights Against Apprenticeship Reforms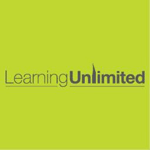 Wednesday 16th April 2014 A successful local Apprenticeships provider, Learning Unlimited, part of The Chesterfield College Group, is speaking out against proposed Government plans to reform how Apprenticeships are funded and delivered.

Late last year, following a review of Apprenticeships by entrepreneur Doug Richard, the Government released an implementation plan, giving details on how they were going to radically shake up Apprenticeships.

Major changes are being proposed to Apprenticeship funding... READ MORE...
Decisions Made About County's Primary School Places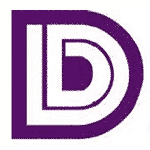 Wednesday 16th April 2014 Parents who have applied to Derbyshire County Council for a primary school place for their child will soon know the outcome.

The authority will make offers of places to 11,134 Derbyshire children today, Wednesday, 16th April.

Of those who applied by the closing date for infant places 93.1% will be offered their first choice, while 98.2% will get one of their top three preferences.

For junior school places almost 97.6% of parents will get their first... READ MORE...
Term-Time School Photographer/Sales Rep In North Derbyshire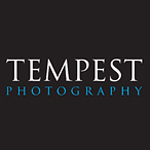 Monday 14th April 2014 Tempest Photography require a School Term-Time Photographer/Sales Representative to work in North Derbyshire.

The successful applicant will photograph and develop further business through canvassing during the school term. The position will only be offered on completion of a DBS.

For info pack (must be returned by 29th April), email M.Stevens@htempest.co.uk quoting Sch-JR or write (phone enquiries cannot be taken) to: Sales Director,
H Tempest Ltd (Sch-JR), The Colour Laboratory, St Ives, TR26 3HU.
Latest Staveley MWFC's Football Camp Dates Announced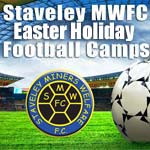 Thursday 3rd April 2014 - Staveley MWFC coverage sponsored by HKL Ltd
Staveley MWFC are holding two new exciting two-day Football Camp for all youngsters aged 5 to 16, during April's Easter holidays, after the hugely successful Half Term camp in February.

The holiday's are not too far away, and Staveley MWFC's football development coaches are staging TWO 2-day Football Camps to give the chance for boys and girls aged from 5 to 16 to let off some steam, learn some new skills and have some great fun. As before, to beat any chance of bad weather disruption, the camps will take place on school premises where indoor facilities are... READ MORE...
Netherthorpe School Is Bridging The Generation Gap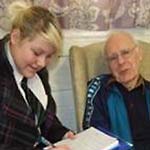 Wednesday 2nd April 2014 Amore Care's Willow care home in Chesterfield has teamed up with students at a local school to bridge the generation gap and share life experiences.

Willows care home on Norbriggs Road received a visit from a group of students from Netherthorpe School once a week for six weeks.

The young pupils partnered up with a service user from the care home and discussed how things have changed for each different generation and ultimately, created a book based on their shared experiences. READ MORE...
Scientists Swap The Class Room For The Great Outdoors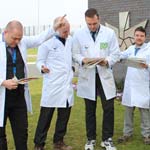 Tuesday 1st April 2014 A group of science teachers are putting down their Bunsen burners and picking up their walking boots to take part in the Yorkshire Three Peaks Challenge.

Most of the group work at Shirebrook Academy and will be completing the tough challenge on Saturday April 5th to raise money for the school's summer trip to Namibia.

They will attempt to climb Pen-y-ghent, Whernside and Ingleborough, in under 12 hours. All three peaks form part of the Pennine range and are... READ MORE...
Children Facing Disruption To Lessons Today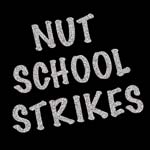 Wednesday 26th March 2014 Some teachers throughout the area are on strike today over pensions, pay and conditions, meaning that schools in Derbyshire will face some disruption to lessons.

The action comes after the NUT stated that, despite being offered talks by Michael Gove and having participated fully in those talks - they are not happy with the Government's response. A letter sent by Mr Gove to staff and unions yesterday says that he is, "Encouraged by reports of progress so far."

Union bosses say that isn't enough and... READ MORE & SCHOOL LIST...
College Principal Trevor Clay Interview On His Retirement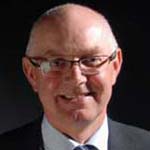 Tuesday 25th March 2014 As we reported last week, Chesterfield College Principal Trevor Clay has announced his decision to retire at the end of this academic year, after 27 years of working in further and higher education, the last 14 being at the College.

Today, The Chesterfield Post spoke with Trevor about his decision, some of the reasons behind it, as well as his thoughts on the future of the college and it's successful Apprenticeship Scheme support.

He also discusses how Government decisions have... READ MORE & AUDIO...

Chesterfield College Principal Announces Decision To Retire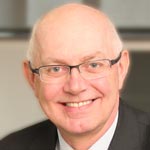 Thursday 20th March 2014 Chesterfield College Principal, Trevor Clay, has announced his decision to retire at the end of this academic year, after 27 years of working in further and higher education, the last 14 being at the College.

Trevor has seen the College change in a variety of ways over the years, not least the recent shift toward Apprenticeship provision that has seen the College place over 4,500 Apprentices into work since 2009.

Having seen the College through its most recent Ofsted inspection at the end of 2013 which saw it achieve a Good grade with a range of aspects... READ MORE...
The Decision On Subsidised Faith School Transport Is Due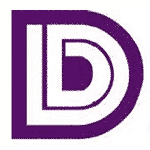 Wednesday 19th March 2014 Subsidised buses to faith schools are under review as Derbyshire County Council tries to save £157m over the next four years.

Reductions in government grants, inflation and greater demands on areas of the budget for adult social services and vulnerable children, mean the council must rethink the way it delivers services.

It launched a consultation on plans to stop providing discretionary transport for children attending schools preferred on grounds of religion or belief, who do not qualify for free transport. READ MORE...

Principal Swaps Desks For Bombardier Apprenticeship Role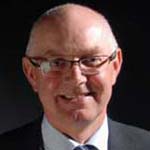 Monday 10th March 2014 The Principal of a leading apprenticeship provider swapped his office for the home of Derby based manufacturer Bombardier on Friday, as part of the organisation's National Apprenticeship Week events.

Learning Unlimited's Trevor Clay said last week he was really looking forward to taking part in the job swap, which will see him take on the role of an apprentice for the day with the train and plane manufacturer.

Principal Clay said: "National Apprenticeship Week is an important opportunity to showcase the benefits of work placed learning in equipping..." READ MORE...
ETF Board Visit Chesterfield College For Apprenticeships Week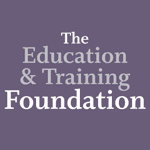 Wednesday 5th March 2014 The Education and Training Foundation, a new organisation set up by government last year to enhance professionalism in the Further Education and skills sector, will be visiting Chesterfield College this week.

To mark National Apprenticeships Week, the visit is to find out about the exciting work the College is doing to develop the skilled workforce local employers need.

National Apprenticeships Week is co-ordinated by the National Apprenticeship Service and is designed to celebrate Apprenticeships and the... READ MORE...
Council Backs Warning About Social Media Drinking 'Game'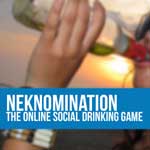 Saturday 1st March 2014 A leading Derbyshire councillor has backed calls for health warnings on social media sites to tackle an internet binge drinking game.

Councillor Kevin Gillott, Derbyshire County Council's Cabinet Member for Children and Young People, supports the Local Government Association's call for Twitter and Facebook to post prominent messages on their sites warning of the dangers of 'NekNomination'.

The LGA is urging the companies to consider warnings along the lines of those used on cigarette packets to alert social media users to the dangers... READ MORE...
Parents To Be Notified About Secondary School Places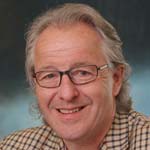 Friday 28th February 2014 Parents across the county will hear about their child's secondary school place on Monday 3rd March - and for the majority of families - it is good news!

The authority will make offers of places to 7,721 Derbyshire children on March 3rd and overall, 98.8% have been offered a place at one of their three preferred schools. Of those who applied by the closing date, 94.2% have been offered their first choice school.

This is the ninth year the county council has acted as a central... READ MORE...
Budding Beauticians To Raise Funds For Ashgate Hospice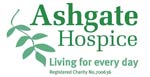 Friday 28th February 2014 A group of budding beauticians will put their expertise to good use on Monday 3rd March as they host a pamper day for local residents in a bid to raise money for Ashgate Hospice.

The Level 3 apprentices from leading provider Learning Unlimited - part of the Chesterfield College Group - are offering a range of services from waxing to massaging and pedicures to facials, as part of the fundraising initiative.

The one off event will take place at the Chesterfield College site's beauty block, with lucky ladies experiencing an unrivalled day of relaxation from 9:30am until 4pm for just £30, including a healthy lunch... READ MORE...
Young Entrepreneurs At Chesterfield's New Market Hall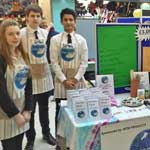 Thursday 27th February 2014 Pupils from schools across North Derbyshire were at Chesterfield's New Market Hall today to 'wow' shoppers with their products and services.

Chesterfield Borough Council is generously offering their facilities to host the annual trade fair, co-ordinated by the North Derbyshire branch of the enterprise education charity, Young Enterprise, which aims to equip young people to learn and succeed through enterprise.

Eleven teams of students aged between 14 and 19, showcased a... READ MORE...
YOUTHINC Teenager's Magazine Hits Derbyshire Schools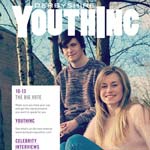 Wednesday 26th February 2014 A magazine for Derbyshire teenagers is being delivered to secondary schools by Derbyshire County Council.

YOUTHINC magazine has been developed for young people, by young people, with the help of Derbyshire Youth Council.

The 32-page magazine has lots of useful advice about school, homework, body image and staying safe.

It also features celebrity interviews, information on b_line, the... READ MORE...
New Future For Landmark Chesterfield Building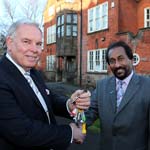 Thursday 13th February 2014 St Helena Centre on Sheffield Road, Chesterfield, currently owned by Derbyshire County Council, is to be taken over by the University of Derby.
Derbyshire County Council's Cabinet Member for Council Services, Councillor Brian Ridgway, said: "I'm delighted that we've been able to give the University the opportunity to extend their work into Chesterfield. This is the best possible use for the St Helena Centre.

"The University will bring new jobs to the area and create..." READ MORE...
Primary School Football Team 'Kitted' Out In Style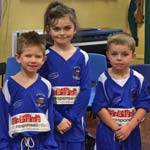 Tuesday 11th February 2014 One local primary school is hoping to kick start their season after a donation of football kits by a local company.

Barrow Hill Primary have benefitted from a sponsorship deal with local firm City Response, who are based nearby. The property maintenance business pride themselves on community partnerships - a move which Managing Director Billy Park is keen to expand, telling The Chesterfield Post, "We're very much a community based organisation, the community means so much to us, that's where our work is.

"We have 20 apprentices, well above average for the industry..." READ MORE...
Derbyshire's Poet Laureate Talks Town With Local Pupils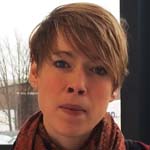 Friday 7th February 2014 Year 6 pupils from a Chesterfield Primary school were treated to a poetic performance, dedicated to high flying League leaders Chesterfield FC - and a workshop helping them hone their own literacy skills.

Spireites' Poet In Residence, Helen Mort, welcomed the 10 and 11 years olds from New Whittington to the new Community Stand classroom and talked to them about her life as Derbyshire Poet Laureate, and her work at the football club.

Derbyshire decided to appoint a Poet Laureate to celebrate Derbyshire places, people and traditions through poetry; and to encourage... READ MORE & VIDEO...
Her Majesty The Queen Thanks Hady Primary School Pupils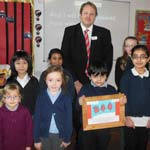 Wednesday 5th February 2014 Chesterfield MP Toby Perkins addressed a special assembly with a royal theme today as he took a letter from Buckingham Palace - that was received in response to a Christmas Card he sent on behalf of Chesterfield - to a local primary school.

Her Majesty the Queen had written to express her thanks to Hady Primary School pupils, the people of Chesterfield and Chesterfield MP Toby Perkins, for their "kind message of Christmas greetings."

Budding young artists from the school participated in the... READ MORE...
'Bite The Ballot' Or Be Bitten?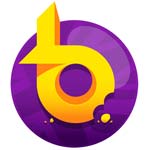 Wednesday 5th February 2014 Chesterfield MP Toby Perkins visited Chesterfield College to encourage young people to register to vote, as part of the national youth led campaign, Bite the Ballot.

Toby Perkins said, "Voting determines the kind of society we live in. If you are not registered to vote, you don't have a say. I am concerned that young people and those from less privileged backgrounds are under-represented and so, the laws we make in society do not always reflect their best interests."

In 2010, only 44% of 18 to 24 year olds voted, while 76% of those... READ MORE...
New Whittington Primary School Receives UNICEF Award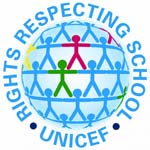 Tuesday 4th February 2014 New Whittington Community Primary School has been awarded the prestigious Rights Respecting School Award by UNICEF, the United Nations Children's Fund. UNICEF is the world's leading organisation working specifically for children.

UNICEF UK's Rights Respecting School Award recognises schools which show a high commitment to promoting children's rights and encourage children and young people to respect the rights of others.

The initiative now involves over 3,000 primary and secondary... READ MORE...
Staveley MWFC's Half Term Football Camp Announced
Saturday 25th January 2014 - Staveley MWFC coverage sponsored by HKL Ltd
Staveley MWFC are holding an exciting new two day Football Camp for all youngsters aged 5 to 16, during February's Half Term holidays, with a very special guest appearance for the presentations.

Half term is not too far away, and Staveley MWFC's football development coaches are staging a 2 day Football Camp to give the chance for boys and girls aged from 5 to 16 to let off some steam, learn some new skills and have some great fun.

To beat any chance of bad weather disruption, the camp will... READ MORE...
Local Children Centres To Join An Anniversary 'Giant Wiggle'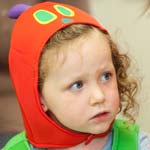 Wednesday 22nd January 2014

Derbyshire children centres are being encouraged to celebrate 'The Very Hungry Caterpillar™' anniversary with a 'Giant Wiggle', a Charity fundraiser launched to encourage children to help other children - and get active at the same time!

Leading charity Action for Children is teaming up with The World of Eric Carle™ and encouraging children's centres, nurseries and groups for under-5s in Derbyshire to host a Giant Wiggle event on The Very Hungry Caterpillar Day, which is Thursday, 20th March 2014. READ MORE...

Shirebrook Student Kick Boxes Her Way To Two Gold Medals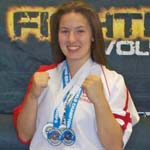 Wednesday 15th January 2014 - Other Sports proudly sponsored by CASA Hotel
A 16-year-old kick boxer is showing off her talent in the ring winning two gold medals in a national competition.

Jade Humphries, a Shirebrook Academy student, won the medals at the WTKA Best of British competition, going up against advanced black belt fighters.

She competed in 2 categories, up to age 16 and 16-18, winning gold in both.

Jade, who lives in Langwith, said: "I'm so proud that I've been..." READ MORE...
Consultation On Transport For Disabled Pupils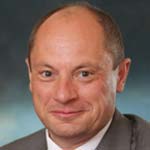 Tuesday 14th January 2014 Free school transport for some Derbyshire pupils with special educational needs is having to be reviewed as part of proposals to help Derbyshire County Council save £157m by 2018.

The county council is set to launch a consultation which could see some families with disabled children being asked to pay for their child's travel to and from their place of learning.

Proposed changes could affect sixth form age students, pre-school age children and young adults aged 19 to 25 with a learning disability assessment. READ MORE...

Old Hall School Grilling For Chesterfield MP Toby Perkins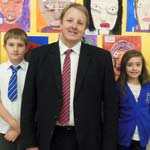 Friday 20th December 2013 Chesterfield MP Toby Perkins recently paid a visit to Old Hall Primary School - and praised the children for their attentive listening and deeply thoughtful questions.

Toby said, "When I'm in the House of Commons, I rarely get faced with such eager anticipation or active listening.  It is something the honourable members on the opposite benches could learn from!"

Toby visited the school to discuss local and educational issues with the Headteacher Sharon Stone and Chair of Governors, Mrs Pennington. READ MORE...

Police Ask For Considerate Parking Around College Streets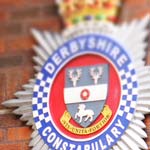 Tuesday 17th December 2013 Police in Chesterfield are reminding drivers to park with consideration on streets around the college.

Officers from the Dunston, Moor and St Helen's Safer Neighbourhood Policing Team have been carrying out patrols and raising awareness of the issue.

It is following concerns from residents about vehicles entering and parking on Shirland Street, which is an access only road.

PC Simon Duddles of the local Safer Neighbourhood policing... READ MORE...
'Outstanding' Schools To Help Raise Standards Across County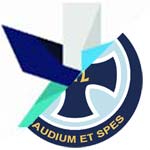 Monday 16th December 2013 Two 'Outstanding' Derbyshire schools are bidding to share their know-how with teaching staff across the county, by forming a new training alliance.

Shirebrook Academy and St Mary's Catholic High School have applied for teaching school status and, if successful, would form the North-East Derbyshire Teaching School Alliance.

Teaching schools were launched in 2010 as part of the Government's campaign to improve standards in education, by offering a cohesive peer-led... READ MORE...
Gold Star For Pupils In Derbyshire In National Tests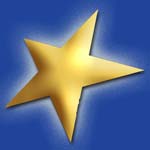 Thursday 12th December 2013
Primary school pupils in Derbyshire have outperformed the national average in tests for ten and 11-year-olds.

Key Stage 2 performance and attainment tables published by the Government today (Thursday, 12th December) show that 78% of pupils reached the expected standard in reading, writing and mathematics - compared to 75% nationally.

It means Derbyshire is in the top group of similar authorities in all subjects and at all levels of performance. READ MORE...
Fit For A Queen! A Little Piece Of Chesterfield Goes To London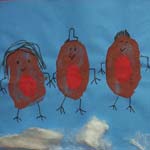 Monday 9th December 2013 One lucky little lad from Chesterfield will see a winning Christmas Card designed by him, sitting on some very famous mantelpieces this year.

Rehman Abdul, was the lucky winner of Chesterfield MP Toby Perkins' annual competition to create a card fit for a Queen, several MP's (including the Prime Minister) and over two thousand residents of Chesterfield.

Hady Primary School were given the task of drawing pictures which would showcase the work of Chesterfield children - and over 100 designs were... READ MORE...
Chesterfield College Earns Derbyshire Active Workplace Mark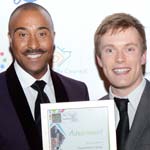 Friday 6th December 2013 Chesterfield College has become the first organisation to be awarded the Derbyshire Active Workplace Mark.

The Derbyshire Active Workplace Mark recognises workplaces in Derby and Derbyshire that have taken positive steps to encourage their workforce to become more active and more involved in sport and active recreation.

Chesterfield College has been awarded the 'Achievement' level of the Derbyshire Active Workplace Mark. This recognises that a workplace has demonstrated a real commitment to developing and increasing the physical..." READ MORE...
Funding Boost For Derbyshire Schools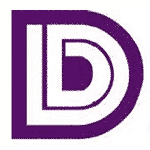 Monday 25th November 2013 A £108,000 funding boost to improve the quality of schools is being proposed by Derbyshire County Council.

Funding for 11 schools is being outlined as part of the authority's ongoing 'joint funding' initiative.

The total cash pot of £1.205m agreed for 2013/14, helps schools match-fund projects to improve and modernise their buildings.

The latest schemes - which will go to Cabinet for approval on... READ MORE...
Friends Of Stand Road Park Plant Trees In National Tree Week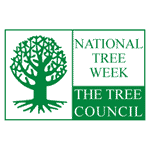 Friday 15th November 2013 Friends of Stand Road Park, and the pupils and teachers of two local schools, will plant trees on Stand Road Park as part of National Tree Week.

The Tree Council - the UK's leading tree campaigning partnership, which runs the week - has given a grant of £504 for the project.

It will see volunteers from the Friends Group and pupils from Newbold Community School and Gilbert Heathcotes Infants School plant different tree species, including Weeping Willows. READ MORE...
Spireites' Help Proves That 'School Is Cool!'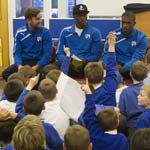 Friday 15th November 2013
Chesterfield FC have been praised for helping to improve the attendance record at Whitecotes Primary School.

For the first term last year, the school had 76 children with full time attendance. This year, for the same period, there are 120 children who have achieved 100% attendance.

The Chesterfield FC Community Trust has helped the school achieve this impressive result by offering pupils free match tickets as... READ MORE...
Tupton Hall School Sixth Form University Challenge Winners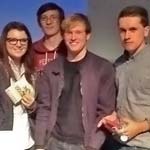 Thursday 14th November 2013 Tupton Hall School is celebrating after a triumphant win at the University Challenge Quiz, held at the University of Lincoln on Saturday 9th November.

Sixth Form students George Beard, Ben Mitchell, Josh Barsley and Nicola Samples beat 13 other schools, including several grammar schools, to take home the title of University Challenge Quiz winners, answering over 150 questions covering topics such as Art, Music, History, Science and Language.

The questions were all very difficult to answer, with the students... READ MORE...
Record Breaking Poetry Readers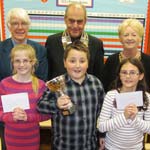 Friday 8th November 2013 Poetry reading in Chesterfield was the focus when children from local junior schools took part in the Rotary Club of Chesterfield's annual Chesterfield Junior School's Poetry-Reading Competition.

Staged for the 26th consecutive year by the Rotary Club of Chesterfield, the event was hosted this year by Calow Primary School and held on Wednesday 23rd October 2013.

A record fifteen contestants took part from five local schools, which were Abercrombie Primary School, Brimington Junior School... READ MORE...
Multi Million Pound Asda Living Creates 65 New Jobs...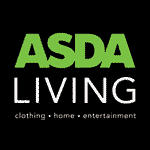 Wednesday 23rd October 2013

... and Chesterfield Schools Can Get In On The Act!

Asda has announced its new Asda Living store is set to open at the Ravenside Retail Park at 10am on Friday 22nd November, after a million pound investment.

To celebrate, the store is challenging local schools to design a giant Christmas card to appear in-store on opening day, with the winners given the chance to be VIPs for the day and officially declare the store open. READ MORE...
Local Groups Asked To 'Test The Water' In New £1.2m Pool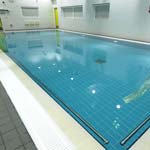 Tuesday 22nd October 2013 Community groups in Shirebrook are being offered the chance to take a dip in a brand new swimming pool, which comes complete with flashing lights, pumping music and a disco glitter-ball!

Stubbin Wood School is appealing for local organisations, such as mother and baby clubs or pensioner groups, to book swimming sessions at the £1.2m pool at its new school building in Common Lane.

The pool, which is 1.2m deep and heated to a warm 31 degrees Centigrade, was built to offer a hydrotherapy experience to the school's 150 pupils... READ MORE...
Student Creates 1st UK Website For Teens With Cerebral Palsy
Monday 21st October 2013 - Other Sports proudly sponsored by CASA Hotel
A Chesterfield teenager with cerebral palsy is using her gap year to help other young people with the condition, by creating the UK's first website dedicated to them.

Ellie Simpson has created 'CPTeensUK' for teenagers with cerebral palsy to get in touch and share their experiences with each other - and has already attracted some famous followers on Twitter. 

The 18-year-old was diagnosed with four-limbed cerebral palsy... READ MORE...
Free Event To Help Local SME's Access £12m Training Fund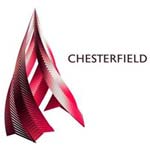 Monday 21st October 2013 Free support and advice is on offer to local businesses looking to access the recently launched £12 million 'Skills Support for the Workforce' fund, at a special breakfast event, organised by Destination Chesterfield, on Wednesday 30th October.

The free Skills Breakfast Meeting is taking place at Chesterfield College's Heartspace building on Infirmary Road from 7.30am - 9.30am. Speakers at the event will include Chesterfield College's Deputy Principal Julie Richards, who will tell businesses how to take advantage of the funds the college has secured to deliver the free 'Skills Support for the Workforce' training. READ MORE...

Proposed End Of Subsidised School Transport - Have Your Say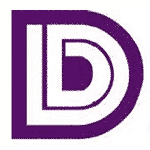 Monday 14th October 2013 Parents and carers are being asked for their views on proposals to end subsidised transport to faith schools in Derbyshire.

Derbyshire County Council is considering ending discretionary transport subsidies for students attending schools preferred on grounds of religion or belief.

Any decision about whether or not to make the changes would only be made following a full consultation.

Councillor Kevin Gillott, Derbyshire County Council's... READ MORE...
Spreading The Word During Whitecotes' Reading Week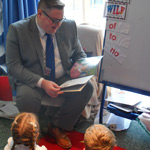 Wednesday 9th October 2013 Pupils at a Chesterfield primary school have been enjoying extra storytimes as part of a week dedicated to the written word.

Whitecotes Primary School invited Derbyshire County Council's Damien Greenhalgh, Deputy Cabinet Member for Children and Young People, to visit during the week and read the children a story.

Councillor Greenhalgh said, "Reading is so important for children. It improves their language skills, develops their vocabulary and their imagination. Children who can read do better at school. I was delighted to be asked to take part..." READ MORE...
Local Student 'Pitches' In With Kenyan Children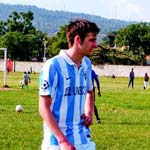 Thursday 3rd October 2013 - Other Sports proudly sponsored by CASA Hotel
One local student has been described as a 'credit to Chesterfield' after completing a volunteer project in Africa.

19-year-old Chris Spencer-Payne, from Derbyshire, had always wanted to visit Kenya: "I had wanted to do some voluntary work before I go to university in September and I wanted it to be in Kenya as my Dad was born there; so I had wanted to visit for a while."

An avid football fan, Chris decided to sign up for the Projects... READ MORE...
School's Out... On Tuesday! List Of Local School Closures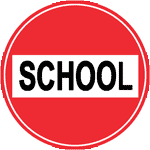 Monday 30th September 2013
The two largest teacher unions, the NASUWT and the NUT, representing nine out of ten teachers, will be striking locally tomorrow (Tuesday, 1st October 2013), in what they term their jointly coordinated campaign to Protect Teachers and Defend Education.

Following what they say is the continued refusal of the Secretary of State to genuinely engage with the NUT and the NASUWT to seek to resolve trade disputes with him, strikes will go ahead tomorrow throughout the Eastern, East Midlands, West Midlands, Yorkshire and Humberside regions. READ MORE...

Panthers' Ground To Be Used For Leics Tigers Training Camp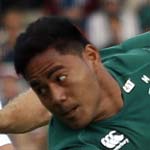 Monday 30th September 2013 England and Lions centre Manu Tuilagi and England under-20s international Ryan Bower, have been confirmed as visitors at the Rugby Camp being held at Chesterfield Panthers' new ground during half term.

Running from Monday 28th October to Friday 1st November 2013, the week-long training camp, organised by Leicester Tigers, will provide rugby coaching for young people aged from 9 to 14 years old.

Chesterfield Panthers' new ground at Dunston is the only rugby... READ MORE...
Tupton Hall School Open Evening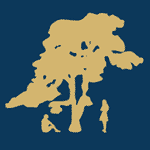 Thursday 19th September 2013
Tupton Hall School are having an Open Evening tonight, Thursday 19th September, from 5:30 to 7:30pm.

Parents, students and the local community are all invited to join the school at their Open Evening, with the Parents of current Year 6 pupils particularly welcome, as this is an ideal opportunity to make that all important choice for secondary education.

Parents can tour the school's excellent facilities, talk to the teachers and meet with some of the current students. READ MORE...
Local MP Hails Breakfast Boost For Vulnerable Children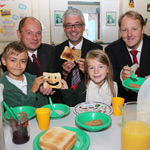 Wednesday 18th September 2013 Chesterfield MP Toby Perkins joined pupils of William Rhodes primary school for breakfast yesterday morning as Derbyshire County Council launched their new initiative.

As we reported previously, Pupils at 25 Derbyshire primary and junior schools are set to benefit from breakfast club pilot schemes, which aim to ensure no child comes into school hungry.

Toby Perkins MP, said, "Education is one of the great social levellers of our time, allowing children to do well whatever their background." READ MORE...

Breakfast Boost For Derbyshire Schoolchildren
Tuesday 10th September 2013 Pupils at 25 Derbyshire primary and junior schools are set to benefit from breakfast club pilot schemes at their school.

Derbyshire County Council is funding food at the clubs, which will cost between £180,000 to £200,000.

Schools have been chosen because they have the greatest number of children who are entitled to free school meals. The 25 schools will be invited to apply for the funding. The pilot will run for four years and the schools will provide staff and other resources for the day-to-day running of the clubs. READ MORE...

Apply Now For Your Child's Secondary School Place!
Wednesday 4th September 2013 Now, they may have just gone, or are about to go, back to school, but parents of Y6 pupils will need to apply to Derbyshire County Council from next week to get their child's secondary school place for September 2014.

Year six primary school children, who were born between 1st September 2002 and 31st August 2003, will be sent information on the application process, which opens on Monday 9th September.

Applying online is the easiest method. Just visit the school admissions section... READ MORE...
Students Do Derbyshire Proud With A Level Results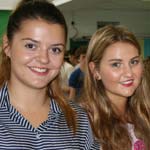 Thursday 15th August 2013 A Level students in Derbyshire continue to do the county proud, information released today shows.

Figures from all of the 28 maintained Derbyshire County Council schools and academies which offer post-16 education show that: 2,725 students received their Level 3 (A Level and equivalent) results today (Thursday 15th August); the percentage of students achieving three A* and A grades improved this year by 2.3% to 13.3% while the national percentage is reported to have fallen; the percentage of students achieving at least one of the higher grades - A*, A or B - rose by 5.9% to 68.8%; the pass rate in Derbyshire remains above the national average... READ MORE...
Chesterfield College Gets Results!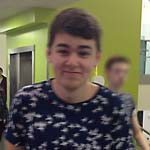 Thursday 15th August 2013 30,000 students in the UK have today picked up their all-important A level results - and they will now move on to the next chapter of their lives.

We will have the full picture of results across Derbyshire later today but, throughout the country, the picture is showing that the overall pass rate stands at just over 98%, an increase on last year. However, there has been a drop in those students awarded top grades for the second consecutive year.

The Chesterfield Post went along to Chesterfield College this... READ MORE...
Cricket Derbyshire Launches Apprenticeship Scheme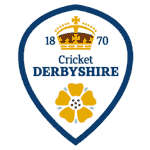 Thursday 15th August 2013 - Cricket coverage sponsored by AUTOWORLD
Cricket Derbyshire are launching a new Sports Leadership Apprenticeship Scheme for 16 to 18 year olds.

The scheme will offer a unique opportunity for young people who want to pursue a career in sport to become the community sport activity coaches and leaders of the future.

As well as completing an apprenticeship with Cricket Derbyshire, there will be an opportunity for successful candidates to gain additional... READ MORE...
The Big Day Beckons Tomorrow For A Level Students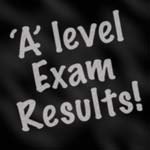 Wednesday 14th August 2013 Thousands of students across Derbyshire are getting ready to find out how well they have done in their A-levels when the results are released tomorrow, Thursday 15th August 2013.

Ahead of that, we are publishing advice on what to do tomorrow after results are received and, what to do if they are not as expected. The article contains some of the numbers students may need.

UCAS advisers say that they are ready to help students through the Confirmation and Clearing process. READ MORE...

Test The Kids This Summer To Ensure They're 20/20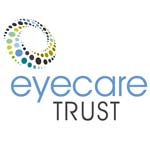 Tuesday 13th August 2013
Recent reports by the Eye Care Trust suggest that as many as one In five children has an undetected problem with their vision and risks being at a disadvantage in the classroom.

Chesterfield Specsavers have confirmed this - telling The Chesterfield Post that if a child's eyesight is not in perfect condition, it can often be mistaken for learning difficulties. They say that around 80% of everything a child learns is through their vision, so even a minor problem with a child's sight can mean they suffer huge setbacks in their development at school. READ MORE...

Only A Few Weeks Left To Try Out For Staveley MWFC Juniors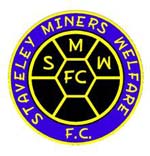 Monday 12th August 2013 - Staveley MWFC coverage sponsored by HKL Ltd
There are a only a few weeks remaining for any local junior footballers to try out for an exciting junior football opportunity to play for Staveley MWFC!

Firstly, the U15s - as they are essentially a new squad this season - are looking for a few more quality players to add to the existing core of the team, to carry on the junior successes of this successful and ambitious local football club.

If you're a parent, and think your kids are up to Staveley MWFC's demanding standards - or you're the 14 year old yourself - and you're... READ MORE...
Back To School For Trainee Chef Jodi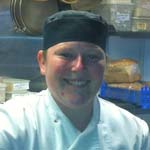 Tuesday 6th August 2013
From bar to kitchen to college - and Jodi Wilson hopes her next stop will be the winners' podium at the region's top food awards!

Jodi, who is 21 and lives in Eckington, is a rising star in the kitchen at the award-winning Devonshire Arms pub and Restaurant at Middle Handley.

Having originally worked behind the bar, her potential as a great kitchen talent was only spotted when she was asked to fill in for an absent team member on a busy Valentine's Night. READ MORE...

Student Retail Academy Launched With Local School & BHS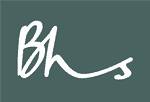 Tuesday 23rd July 2013 BHS Chesterfield has formed a partnership with Parkside Community School, offering a unique opportunity to their Year 9 pupils, aged 14, to study aspects of retail.

Parkside Headteacher, Rachel Macdona, said: "Parkside Community School has recruited five students with exceptional confidence, drive and enthusiasm for the project."

This is the first initiative of its kind from BHS and it took place between June and July. The students had one to one sessions with senior managers who trained and guided each student through tasks and projects relating to their field of interest. READ MORE...
Children Warned Of Building Site Dangers During Holidays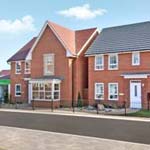 Monday 22nd July 2013 As housebuilding activity increases for Barratt Homes, the company is warning youngsters to stay away from construction sites during the school summer holidays.

While areas where building work is going on can look like exciting places for children to play, they also pose serious dangers says the homebuilder.

"Youngsters are often on the lookout for somewhere new and exciting to play, but construction sites are not adventure playgrounds," said Rob Hutchings, Construction Director at Barratt Homes. READ MORE...
Spanish Contingent Visit The PROACT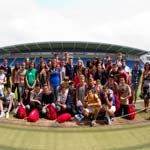 Thursday 11th July 2013 The Proact Stadium played host to some Spanish visitors, as students and leaders from the Chesterfield Centre, based in Madrid, paid the club a visit. They have been visiting the town since 1966.

The Spanish guests were greeted at the Proact by members of staff and given a tour of the facilities. The tour included a walk around the pitch and a look at the silverware and changing rooms. After their reception at the stadium they went to Stand Road Park and took part in a specially arranged training session.

A total of 38 students and two leaders have made the trip... READ MORE...
Sophie Adds Queen's Scout Award To Her Many Achievements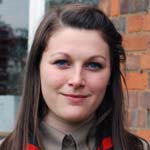 Thursday 11th July 2013 Not content with the challenge of studying for her A Levels, an adventurous student at Ockbrook School has now added the Queen's Scout Award to her long list of personal achievements.

17 year old Sophie Martin from Alfreton is the first member of Alfreton District to achieve the coveted Queen's Scout Award. Sophie has already received her Gold Duke of Edinburgh Award and has been busy fitting all her adventures around studying for four A Levels.

A very proud and excited Sophie received her honours from... READ MORE...
Education Boost To Two Year Olds
Tuesday 9th July 2013 More new nursery places mean vulnerable two-year-olds in Derbyshire will be off to a flying start at school.

Derbyshire County Council has received £5.6m to fund education for two-year-olds in 2013-14.

This means 1,466 children getting 15 hours a week - a total of 570 hours each. Research has shown that the Dedicated Schools Grant funding has already made a difference to county children's development.

Funding of almost £1.7m, for 2012-13, has already resulted in more than 1,200 youngsters going to school - 400 more than originally intended - and they're benefitting from being in the classroom. READ MORE...
Uplifting Images For CT Patients At The Royal
Sunday 7th July 2013 Young art students have brought a splash of colour to accompany a brand new CT Scanner in the Chesterfield Royal Hospital's Imaging department.

Year five and six pupils from Ashdell School in Broom Hill created three images based on CT scans provided by the Royal's radiographers, that will be hung in the x-ray waiting area.

The pictures arrived just a day after a brand new second scanner was opened to patients that will help cope with demand and ensure a more... READ MORE...
MP Calls For Urgent Talks To Avert College Redundancy Crisis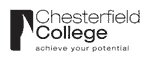 Thursday 4th July 2013 Shocked staff at Chesterfield College who have this week, been issued with redundancy notices, have appealed to their local MP for help to save their future jobs at the College.

Chesterfield MP Toby Perkins has expressed concerns that the establishment looks set to enforce compulsory redundancies despite having over £12million in reserves and announcing wholesale investment in new buildings and facilities.

Mr Perkins, who met with staff at his office last Friday evening, has now called for urgent talks between the College and unions to minimise the job losses and rebuild morale at the College. READ MORE...

'We're Not Standing Still' - Cllr Terry Gilby Interview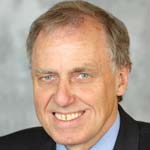 Wednesday 3rd July 2013
A leading councillor has admitted that the economic climate may have stalled the proposed Northern Gateway development on the Donut Car Park in Chesterfield.

Speaking to The Chesterfield Post, along with our two work experience students this week, Cllr Terry Gilby, Deputy Leader of Chesterfield Borough Council and Chair of Planning, says in a revealing interview, that despite his hopes of the development continuing, The Northern Gateway is hinging on the involvement of a major supermarket chain. READ MORE & AUDIO...
Local Schools Visit Care Home Construction Project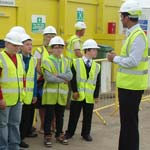 Tuesday 2nd July 2013 Local company Wilmott Dixon is working to ensure the area's communities benefit from a £23 million investment to deliver new care accommodation in Derbyshire.
The local construction company recently gave pupils from Parkside Community School in Chesterfield, a guided tour of the project to build 55 apartments and communal facilities at Potters Place in Foolow Avenue.

The scheme is one of three the company is building for Chevin Housing Association, a member of the Together Housing Group... READ MORE...
Pupils & Staff Bed Down Outdoors After Homeless Plight Shock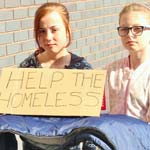 Friday 28th June 2013 Two pupils who were shocked by the number of homeless people they saw while on a school trip to London are holding a sponsored sleep-out to raise money for charity.

Abbie Topham and Sophie Ingham have persuaded around 80 staff and pupils at Shirebrook Academy to swap their warm beds for cardboard and sleeping bags for the night after organising the event on July 5th.

The girls, who are both aged 12, were inspired to act after returning from a visit to London where, in among the tourist attractions, they saw... READ MORE...
Newbold Community School Plans Improvements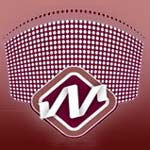 Monday 24th June 2013 An action plan has been put in place to improve standards at Newbold Community School following a visit by Government education inspectors.

Four Ofsted inspectors visited the school in Highfield Lane, Newbold, and found positives including: activities for students, including after-school clubs, which broaden their skills, interests and horizons; parents and pupils say the school environment feels safe and secure; the school allows students to enter their maths GCSE early if they show they have the skills; there are some outstanding examples of teaching; students who find learning difficult or have a range of needs... READ MORE...
3rd Day Of Chesterfield College Strike Action, A Parent's View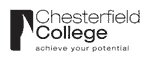 Thursday 20th June 2013 As lecturers and staff begin a third day of strikes at Chesterfield College today over proposals to cut jobs throughout the college, we have received a letter from a parent of a student there who says he's "shocked" to learn of the proposed cuts to services.

Mary Noble, from Sheffield, has a son on the post 18 Foundation course and has launched a passionate defence of what he believes is a renowned service provided by Chesterfield College. READ MORE...
2nd Day Of Strike Action At Chesterfield College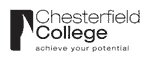 Tuesday 18th June 2013 Chesterfield College lecturers and staff are once again on strike today, over what's been described by unions as an 'increasingly bitter' dispute over potential job cuts.

It's also been announced that a second trade union, the NASUWT, has joined the action alongside the UCU - the first time that the two unions have launched a joint strike.

Members of the two unions will take action today (18th June) and Thursday (20th June), with union members on picket lines at the Sheffield Road and Infirmary Road entrances to the college. READ MORE & AUDIO...
New Rules About Family Holidays In Term Time
Friday 14th June 2013 The government has issued new rules about family holidays being taken in term time.

Current rules state that head teachers can grant 10 days' leave a year in special circumstances. Head teachers can also grant extended leave of more than 10 days for exceptional circumstances.

But rules that come into force from September 1st, 2013, remove references to family holidays and extended leave as well as the threshold of 10 days. The regulations will say head teachers can now only grant leave in exceptional... READ MORE...
Newbold Primary Focuses On The Future
Monday 10th June 2013 An action plan is underway to improve standards at Newbold Church of England Primary School following a visit from Government Education Inspectors.

Two Ofsted inspectors visited the school in Cranborne Road, Newbold, Chesterfield and found strengths including: The head teacher and staff provide a safe and caring environment with good opportunities for pupils to further their spiritual, moral, social and cultural development; The school has positive partnerships with parents; Teachers have good working relationships with their pupils and manage pupils' behaviour well in class; Pupils develop well socially and have good manners. READ MORE...

Chesterfield College Strikes Over Job Cuts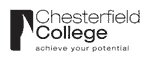 Thursday 6th June 2013 Chesterfield College is open to students today, though some lessons may be disrupted due to strike action taking place today.

The strikes come as the college tries to cut staffing costs - and this strategy may see compulsory redundancies amongst teaching staff and managers.

The Union UCU has called for its members to strike over three days - today (6th June), Thursday 13th June , and Friday 14th June. Other unions have balloted their members. READ MORE...

County's Vision To Invest £250k In Young People's Futures
Friday 31st May 2013 A new vision for the future of Derbyshire's youth services includes an extra £250,000 a year to boost what's on offer.

A report planned to go before Derbyshire County Council's Cabinet on 4th June, includes ambitious proposals to: Improve the information, advice and support offered to all young people; Offer first class support for schools to help them provide careers advice which they are required to do from September this year under new national guidelines; Strengthen support for vulnerable young people; Improve services with an extra £250,000 a year funding; Make savings for the taxpayer by keeping youth buildings which are most needed and useful but selling or transferring buildings that are not. READ MORE...
It's All About Community At The First New Whittington Gala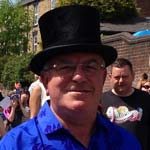 Monday 27th May 2013 2012 saw many communities throughout the UK reconnect in order to celebrate the Queen's Diamond Jubilee, holding street parties and Gala's. That event, coupled with the 'Legacy' theme of London's Olympics, it was hoped, would transfer into daily lives and see a resurgence of community spirit and pride.

One Chesterfield village saw it's Jubilee Gala do exactly that and prove so successful (despite the appalling weather in 2012) , that they have galvanised a thriving Community Association and a strong partnership with the local Primary School - resulting in New Whittington's first Village Gala for... READ MORE...
MP Helps Local School Go Through The Books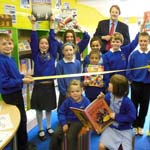 Monday 20th May 2013 Bookworms and budding young writers at a Chesterfield primary school have had their newly refurbished library opened by Chesterfield MP Toby Perkins.

Whitecotes Primary School's Friends, Parents and Teachers Association have funded a £3,000 refurbishment of the school's library. The school has also been awarded £5,000 by publishers Foyles to invest in new books.

The much-enhanced resource is set to increase participation in reading and drive-up literary standards across the 229-pupil primary. READ MORE... 
ChildLine Offers Advice As Exam Pressure Builds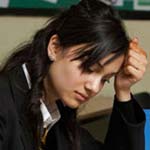 Friday 10th May 2013 ChildLine is reminding teenagers that help is available if they feel anxious or worried about exams.

Young people in Derbyshire will be amongst the millions of under 18s who will sit exams this summer. Last year, (2011/12), the ChildLine base in the East Midlands received 503 contacts from children and young people about exam pressure.

Ann Pulling, Area Manager for ChildLine in the East Midlands said: "The exam period can be a very stressful and anxious time for young people. We hear from lots of young people each year who are anxious, worried or panicking..." READ MORE...
Staffing Restructure At College Will Mean Redundancies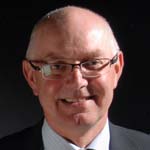 Tuesday 30th April 2013 Chesterfield College has confirmed a staffing restructure which will result in a number of redundancies.

The Chesterfield Post interviewed College Principal Trevor Clay, who explained, "We have entered into a period of consultation with recognised unions together with communicating to all staff the reasons for our proposals so we can listen, discuss and respond to any alternative suggestions.

"Last year, through a voluntary redundancy scheme, we were able to largely avoid the need for compulsory redundancies." READ MORE & AUDIO...

Miners Invited To Shape Lasting Legacy Of Area's Coal History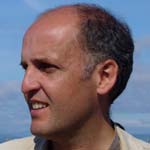 Tuesday 23rd April 2013 Former miners and their families are invited to the latest event to help shape an exciting new artwork to mark their area's coal producing history.

Students at Netherthorpe School in Staveley are hosting a drop-in session to collect memorabilia and memories on Saturday, April 27th from 1.30pm to 4.30pm. It will help shape a new artwork at Derbyshire County's flagship regeneration site, Markham Vale.

The county council is investing £77m in the site with the long-term... READ MORE...
Derbyshire CCC Extends Partnership With University Of Derby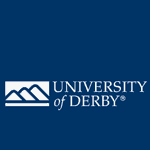 Saturday 13th April 2013 Derbyshire County Cricket Club and The University of Derby have stepped up their established partnership ahead of the 2013 season.

The University, who sponsored the Club's Friends Life t20 shirts in 2012, will sponsor the front of the white LV= County Championship shirt as Derbyshire tackle the top tier of English cricket for the first time since the year 2000.

The University of Derby, home to 21,000 students, has also become title sponsors of the Cricket Derbyshire Academy which is responsible for producing the first-class cricketers of the future. READ MORE...
Applications For Derbyshire School Governors Welcome
Monday 8th April 2013 Members of the public interested in making a positive contribution to children's education are being urged to apply for a position as school governor.

With around 370,000 governor places in England, it is the largest volunteer force in the country and Derbyshire County Council is encouraging people across the county to apply for a position.

Anyone who cares about improving education for children and can work as part of a team to raise standards can apply to be a school governor - qualifications are not required. READ MORE...

New Shirebrook School Building Will Leave Pupils 'Awestruck'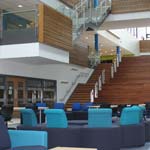 Friday 29th March 2013 The principal of a Shirebrook school which is about to move into its new £27m building says pupils will be "awestruck" when they start there next term.

Julie Bloor, principal of Shirebrook Academy, described the building, which is just yards from its current site in Common Lane, as "exceeding all our expectations" when she paid her latest visit to it this week.

It has taken developers nearly two years to build the new school, which will see the 700-pupil Academy co-locating with Stubbin Wood special school... READ MORE...
Chesterfield Schools Public Speaking Competition 2013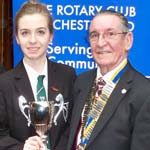 Monday 25th March 2013
The final of the Chesterfield Schools' Public Speaking Competition 2013 was the highlight of the club's annual Ladies Day held at the Olde House, Newbold, Chesterfield on Friday 22nd March 2013, with the three finalists judged by their audience.

The finalists were Laura Norman and Beatrice Soakell from Netherthorpe School, and Hannah Rodger from St Mary's High School. Finalist Leroy Wagstaffe of Hasland Hall Community School was unable to attend due to illness. The speeches were amusing, original and delivered with impressive confidence. READ MORE...
Stubbin Wood Students Make New Friends On Trip To China!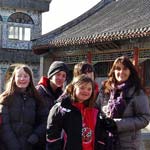 Monday 25th March 2013 Six pupils from a Shirebrook special school walked along the Great Wall and made new friends when they paid a visit to China.

The party, from Stubbin Wood School in Langwith, spent four days seeing the sights in Beijing before heading south to visit two of Stubbin Wood's international partnership schools amid the glittering lights of Shanghai.

The half-a-dozen 15 and 16-year-olds - three girls and three boys, accompanied by two teaching staff - were the latest party from the school to travel to China on an exchange visit which was aimed at increasing their personal... READ MORE...
Update On Disruption Due To The Snow...
Monday 25th March 2013 - 07:45 The cold weather continues - and it's likely that disruption will continue into the working week.

We have already received notification that some schools may have different arrangements for today (Monday 25th) and travel around the area may be tricky. We will update our list of school, transport and service disruptions along with any news we get for any other cancelllations or delays.

Please don't hesitate to email us if you hear of a confirmed closure, cancellation or delay not on the list already. Take care in the snow. READ MORE...
College Principal Rises To Calabria Apprenticeship Challenge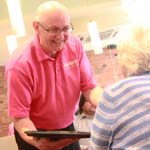 Friday 15th March 2013 This week, in recognition of National Apprenticeship Week (11th - 15th March) Chesterfield College Principal, Trevor Clay opted for the life of an apprentice for a day.

Mr Clay took up a day's Apprenticeship at award-winning Italian restaurant, Calabria, based at Glumangate in Chesterfield.

Helping both kitchen and front of house staff through busy morning and lunchtime services, Trevor leant a hand with a variety of jobs, from mixing up an Espresso Martini, serving Prosecco breakfasts and preparing Tiramisu... READ MORE...
Reds' Easter Football Fun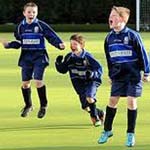 Thursday 14th March 2013 Alfreton Town Community Development Scheme are staging an Easter Football Coaching course.

The course will be held from Tuesday, April 2nd, to Friday, April 5th inclusive, between the hours of 9am and 12 noon each day.

The course is for boys and girls aged six to 14 inclusive and will be held at Alfreton Leisure Centre on the days and times stated above.

Children who take part will be required to wear sports clothing... READ MORE...
Chesterfield Student Holly Gets An Insiders View Of Parliament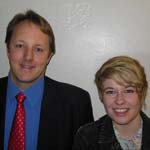 Tuesday 12th March 2013
An aspiring Chesterfield student spent a day shadowing her MP as part of an event to mark International Women's Day.

19-year-old Holly Redford-Jones, a former Brookfield School student currently pursuing a gap year, spent the day with her MP, Toby Perkins, learning about the workings of Parliament.

The day, backed by the All Party Parliamentary Group for Women in Parliament to encourage young women to consider a career in politics. READ MORE... 
Treetops Tots In Barlborough Learn The Value Of Giving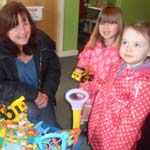 Monday 11th March 2013 Lessons aren't just about counting and spelling at one local nursery, as their children recently learned the value of sharing and giving - by selecting some of the nurseries unused toys to donate to a local toy library.

Children at Treetops nursery, Barlborough, had spent time talking about children who may not be as fortunate to have as many toys as themselves on offer, or attend a nursery where they regularly have access to many wonderful and exciting resources.

After discussing this, the children decided to give away some of... READ MORE...
Chesterfields Young Sporting Stars Receive £2,050 Cash Boost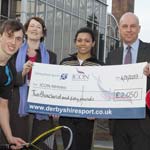 Friday 8th March 2013 Eight of Chesterfield's most promising sporting stars have shared in a £2,050 cash boost from business network ICON.

Table tennis players Liam Pitchford and Isobel Ashley, netball player Tyler Bexton, squash player Ashley Davies and fencer Hannah Lawrence have each received a bursary of up to £300, together with William Ward (Sailing), Alicia Barrett (Athletics) and Theo Hall (Karate).

All of the athletes are either currently competing for England or Great Britain or are part of recognised national development squads or club academy... READ MORE...
Old Pupils Invited To Say Goodbye To Shirebrook's 'Comp'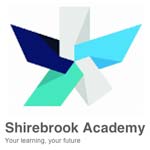 Wednesday 6th March 2013 Former pupils who attended lessons at the Shirebrook School building are being invited to take one last look around before it is demolished later this year.

Shirebrook Academy is offering tours around its current site, in Common Lane, for ex-students who want to revisit the classrooms and corridors of their youth or for anyone who simply fancies a peek inside.

The building, which opened as Shirebrook Comprehensive in 1965, will be knocked down once the Academy has moved a few hundred yards... READ MORE...
New Queen's Park Sports Centre Given Go-Ahead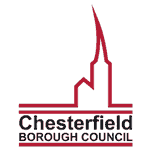 Tuesday 5th March 2013 Chesterfield Borough councillors have approved the new £8.5 million replacement for Queen's Park Sports Centre.

Members voted in favour of the plans which will see the new centre built on the site of the Queen's Park annexe in Chesterfield - near the existing tennis courts and bowling green.

The new centre, which would open in early 2015, would have a mix of modern facilities such as: Swimming pools with individual unisex changing rooms; Fitness suite; Area for spinning classes; Dance studio and a Multi-purpose sports hall. READ MORE...
Chesterfield College Picks Up Major Award At Westminster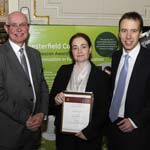 Thursday 14th February 2013 Chesterfield College has been presented with a special award at a ceremony in Westminster.

Representatives from the College attended the exclusive event to collect an Association of Colleges (AoC) Beacon Award for Innovation in Further Education. The coveted 'Further Education Oscar' was awarded to the College for its innovative approach to the curriculum design of sports and of public services courses.

The college works closely with local employers, including the... READ MORE...
Holidays Are Comin'... (Don't Panic - It's Not Christmas Yet)

Thursday 14th February 2013 A range of activities for youngsters to take part in during the half-term break has been organised by the Chesterfield FC Community Trust.

Chester's Holiday Club - at the Proact Stadium on Monday, February 18th, provides an opportunity to watch the first-team squad train on the pitch before securing autographs and having photographs taken with the players.

The event starts at 9.30am and finishes at 5pm and children will be required to bring their own lunch. Suitable for kids aged eight to 15 years, the cost of attending is £15 and pre-booking is essential. READ MORE...
Pupils Get Snapping To Help Decorate New £27m School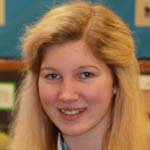 Wednesday 13th February 2013 Pupils in Shirebrook have taken up their cameras as part of a photography competition designed to provide artwork for their new £27m school building.

The art and design students at Shirebrook Academy, in Common Lane, were set the task of creating images which are good enough to grace the building, which will replace the school's current base when it opens its doors in April.

The competition is one of a series of initiatives designed to give pupils a sense of ownership of the new school, which has also seen students... READ MORE...
Parents Reassured About School Dinners
Monday 11th February 2013 Parents in Derbyshire are being reassured today that school meals are free from horsemeat, thanks to what Derbyshire County Council says are their own 'stringent checks'.

School meals provided by the authority's school meals service use meat produced on two local organic farms.

Products are subject to a full tracing exercise, which details exactly where the beef is from, full details of the animals from which they are made and the organic accreditations of the farms.

No ready meals are used as all dinners are fully prepared by the catering service. READ MORE...
Local Man Celebrates 500 Shifts Volunteering For ChildLine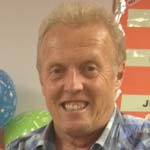 Monday 11th February 2013 Chesterfield resident Mike Hasty has recently celebrated his 500th shift volunteering for ChildLine, the free and confidential helpline service for children and young people.

He has also signed up to volunteer for the new ChildLine Schools Service, which aims to ensure children have an understanding of abuse in all its forms, including bullying, and know how to protect themselves and seek help if they need it.

63-year old Mike has worked with children most of his life in his role as a teacher and has always had a desire to give something back to society. READ MORE...
Chesterfield College's Sarah Wilmot Reviews 'The Last Stand'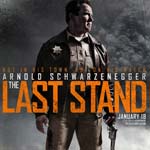 Friday 8th February 2013 "I'll just do this once, OK? Now, pay attention"... this fantastic, jam-packed movie takes action to a whole new level, leaving the audience enticed and thriving for more.

Andrew Knauer almost gave action a new meaning when he wrote this storyline as there was not a moment during the film that I was left feeling unsatisfied!

The Last Stand brings Arnold Schwarzenegger back into recognition and makes the movie as good as it can get. The film is based on the escape of a very determined, wanted, drug baron who's held in FBI custody... READ MORE...

Chesterfield College To Help You 'Step Forward' Into Work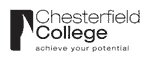 Tuesday 22nd January 2013 In a bid to improve young people's chances of getting into work or gaining an apprenticeship, Chesterfield College has launched a new project called 'Step Forward'.

Its aim is to make each young person who wants to get into work as employable as possible and links directly with opportunities across the area such as Derbyshire County Council's on-going apprenticeship recruitment drive.

The project caters for all young people, whether in or out of education or training and prepares them as much as possible for entering the world of work. Training starts in February and individuals will start at a tailored level to match their needs. READ MORE...

CFC Community Trust's After-School Football Clubs

Tuesday 22nd January 2013 The Chesterfield FC Community Trust would like to hear from any local school interested in launching an after-school football club.

The clubs are for pupils of primary school age and they feature fun football skills and games for an hour each week over a six-week half-term.

The cost of attending is £12 for the full six weeks, "Working out at just £2 per session, it represents excellent value," said the Trust's sport, health and football Manager, Rachel Booth.

"Arkwright Primary School will be hosting a club for the first time this term on a Wednesday and Thursday for infants and juniors." READ MORE...
Chesterfield College Building Named After Inspirational Mark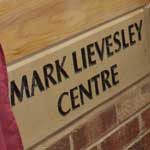 Thursday 20th December 2012 Chesterfield College's construction workshop has been renamed in tribute to Brickwork Lecturer, Mark Lievesley who sadly passed away in May 2012.

An inspirational and popular Brickwork lecturer, Mark suffered from Sarcoma, a rare form of cancer and, after learning the illness was terminal, dedicated himself to raising money for leading charity Sarcoma UK via a series of fundraising events at the end of 2011.

In total, Mark and his colleagues raised an impressive £12,000. READ MORE...
Shirebrook Students Leave A Growing Legacy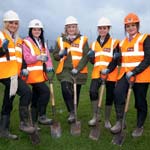 Wednesday 12th December 2012 A group of Shirebrook pupils have left a lasting legacy of their time at school by planting a copse of trees within the grounds of its new building.

Students at Shirebrook Academy have filled a 550sqm patch of ground with dozens of saplings, which, although still tiny, will grow into a small wood that will grace the Common Lane site for years to come.

The event was the idea of Shirebrook Academy's head of humanities, Helen Newton, who took up an offer from the Woodland Trust... READ MORE...
Chesterfield Child Makes MP's Christmas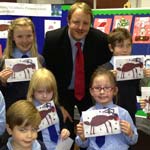 Monday 10th December 2012 One young Chesterfield girl will have her drawing on the mantelpiece of the Prime Minister this year after winning the competition to design the Christmas card of Toby Perkins, MP for Chesterfield.

Abbi Burke, who is a Y1 pupil at St Mary's Catholic Primary school had her cute reindeer card chosen by Toby from the hundreds of entries he received after asking the children at the school to provide the card he will send out to 2,000 people, including prominent politicians and local dignitaries this Christmas.

Toby and his staff then had the unenviable task... READ MORE...
New Partnership Creates Innovative Mental Health Project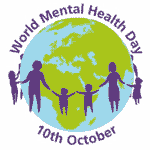 Thursday 29th November 2012 Derbyshire Healthcare NHS Foundation Trust's Hartington Unit, based on the site of Chesterfield Royal Hospital, is delighted to announce a new partnership with Chesterfield College's Directorate of Art and Design.

As part of World Mental Health Day, Art and Design students at Chesterfield College were presented with a project brief based on ideas from both college staff and patients from the Hartington Unit themselves. Using the themes of care, health and recovery, students are undertaking project work to produce a piece of art to be displayed within the unit. READ MORE...
Ashgate Croft School Charity Shop Opens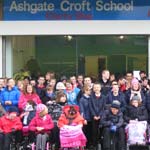 Tuesday 27th November 2012 Ashgate Croft School students and staff are opening a charity shop on the row of shops off Cuttholme Road in Loundsley Green.

The shop will be run by volunteers, staff and students from the school.

It will be open initially, from 9.30am to 2.30pm Monday to Saturday.

Whilst working in the shop, students will gain qualifications in Maths, English, Vocational Skills and Personal Skills. READ MORE...
Whitecotes Pupils Grill Chesterfield MP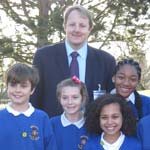 Monday 26th November 2012 "Why is it called a party?" "What would you do if you became Prime Minister?" They were two of the thought-provoking questions put to Chesterfield MP Toby Perkins, by Y6 pupils at Whitecotes Primary School in Chesterfield, during a recent visit there.

The MP was visiting Whitecotes in advance of the Y6 cohort's forthcoming visit to the Houses of Parliament.

The school also has its own 'School Parliament', and Toby met with their Prime Minister, Deputy Prime Minister and, in an interesting departure... READ MORE...
'Fatal' Accident On Infirmary Road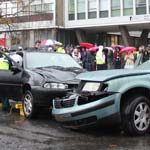 Thursday 22nd November 2012 Three young students were killed and one paralysed, after a collision outside Chesterfield College on Infirmary Road.

Another student, the only one to be wearing a seatbelt, did survive the crash, and is back at home recovering.

Fire crews, Police and Ambulance personnel battled at the scene in the dreadful weather conditions to free the teenagers for over half an hour...

Actually, there was an accident yesterday morning but thankfully... READ MORE...
Making A Difference To Children's Lives In Chesterfield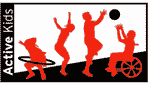 Tuesday 20th November 2012 Since it's launch seven years ago, one supermarket scheme to donate equipment to organisations in order to combat obesity and encourage activity, has now donated a staggering £123 million to kids across the UK.

Nearly £2 million of that funding has gone into Derbyshire schools alone.

And now , In what has been an incredible year of sport, nurseries, schools, groups and clubs across Derbyshire are now celebrating after Sainsbury's Chesterfield & Dronfield customers have helped provide a range of equipment and experiences to children through the Sainsbury's Active Kids scheme. READ MORE...
Jessica Ennis Brings A Touch Of Gold To Chesterfield College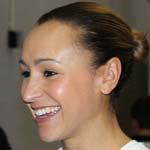 Saturday 17th November 2012 London 2012 was about legacy and inspiration and encouraging the next generation to do great things and, three short months after the sunshine filled Olympic games, one of the UK's golden girls came to Chesterfield on a cold November night to help to put that philosophy into practice.

Chesterfield College has just seen it's flagship sports hall and new entrance block 'The heart space' completed after months of work and investment and, last night, it welcomed Olympic Gold Medallist Jessica Ennis to open the new facility - with the sports hall being renamed in her honour. READ MORE & AUDIO...
Training Provider Expands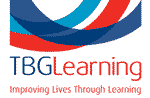 Thursday 15th November 2012 A leading national training provider is expanding its services across Derbyshire following a major contract win, which is one of the first of its kind in the country.

TBG Learning, which has more than 20 learning centres across the country including in Alfreton, Chesterfield, Ripley and Derby, has been awarded a Government contract to deliver the Derbyshire Mandatory Youth Activity Programme (DMYAP).

The programme will see TBG Learning working with young people between the ages of 18 and 24 who have been unemployed for more than 26 weeks... READ MORE...
Olympic Gold Medallist Backs Schools For Switch Off Fortnight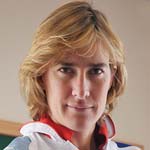 Thursday 15th November 2012 Schools across Derbyshire - and one from Chesterfield itself - have been backed by London 2012 Olympic gold medallist Katherine Grainger to 'go for gold' themselves during this year's Switch Off Fortnight.

Switch Off Fortnight has been organised by EDF Energy's national education programme, the Pod, to encourage schools to reduce their energy consumption and inspire families and friends to adopt the same good energy habits.

So far, 65 schools in Derbyshire have signed up for the campaign... READ MORE...
Cooking Up Success In Derbyshire Schools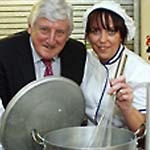 Thursday 8th November 2012 School cooks across Derbyshire have proved they are the cream of the crop after scooping awards for providing excellent meals to the county's children.

Derbyshire County Council held its 11th annual Primary Catering Quality Assurance Awards to recognise top quality service provided to schools by the authority's catering teams.

School cooks were nominated by pupils, teachers or members of the authority's catering service management team and then judged in action... READ MORE...
Apply Now For A School Place For Your Child
Tuesday 6th November 2012 Parents of children born between 1st September 2008 and 31st August 2009 need to apply now for their child's infant or primary school place.

They can apply online at www.derbyshire.gov.uk/admissions from 12th November 2012. Applying online is quicker and easier and allows parents to make changes to their application at any point up to the closing date. They also receive an e-mail to confirm their application has been received.

People without access to a computer can Call Derbyshire on 08456 058 058 from 12th November for staff to take their application details. This process takes about 15 minutes. READ MORE...
Olympic Heroine Jessica Ennis To Launch College Building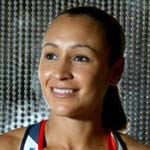 Friday 2nd November 2012 - Pic www.teamgb.com Olympic Gold medallist Jessica Ennis is coming to Chesterfield College on Friday the 16th November to officially launch its new reception, learning centre and heart space building.

The top decathlete will unveil a plaque marking the completion of the build and as a mark of Jessica's success this summer, the College is also renaming its Sports Hall after her. Transformed over the summer, the new building provides students with a space to study, eat, socialise and receive advice on their studies and career path.

"We're really pleased with the new building", explains Principal... READ MORE...
MP Visits One Of Constituency's Smallest Schools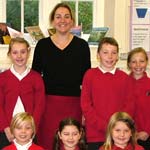 Thursday 1st November 2012 Local MP Natascha Engel spent time answering questions about her life as an MP from pupils and parents in the morning family assembly, when she visited Penny Acres Primary School last Friday, 26th October 2012.

The school in Holmesfield is one of the smallest in the constituency and is described by some locals as a 'Little Jewel.'

Penny Acres Primary School has 33 pupils in total and on the recent inspection by Ofsted, was described as having "a family atmosphere..." READ MORE...
Get Your Teenage Kicks From Fiction Fix
Thursday 1st November 2012 Whether you're an author interested in writing for young adults, a teacher looking for new ideas to capture student interest, a keen teen reader or a budding young writer, Teenage Kicks will spark your interest and spur your creativity.

Derbyshire County Council is organising the young adult fiction day in partnership with Nottingham-based Five Leaves Publications to offer people a great opportunity to meet readers and writers of teen fiction.

The afternoon kicks off with some words from acclaimed young adult fiction author Bali Rai, followed by an opportunity to take part in two break-out sessions, including practical workshops with Derbyshire Poet Laureate Matt Black and a creative writing workshop for 12-14-year-olds. READ MORE...
Dozens Of New Jobs At Killamarsh Aldi Development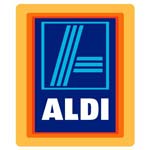 Monday 29th October 2012 Jobseekers are invited to a recruitment open day to find out more about job opportunities being created at the new Aldi store in Killamarsh.

Dozens of new jobs are up for grabs at the new store - including management, store assistant, cleaner and caretaker positions.

People can find out more about these opportunities at an open day being held on Tuesday 6th November, running from 11am to 6pm at Westthorpe Business Innovation Centre in Killamarsh. READ MORE...
MP Natascha Engel Meets Pupils In 2 Local Schools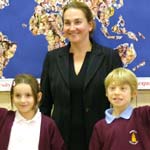 Friday 19th October 2012 MP for North East Derbyshire Natascha Engel took part in a different sort of Question time on Friday 12th October when she visited two of the constituency's local schools.

Pupils at Gorsey Brigg Primary School and Dronfield Junior School were delighted that Natascha dropped in to see them before their visit to the Houses of Parliament in the next few weeks.

Pupils prepared questions for her visit, where she talked to them about life as a Member of Parliament and why she became a politician... READ MORE...
Chesterfield Duo's School Skype Q&A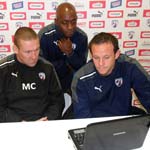 Thursday 18th October 2012 Chesterfield FC players Sam Togwell and Terrell Forbes took part in a pioneering Q&A session via Skype with pupils from Brockwell Junior School.

The pair answered questions from the children during a video link-up over the internet. They were quizzed on various topics, ranging from their best-ever goal to who they think will win The X Factor!

When asked for any advice they would give to anyone who wanted to become a professional footballer, Sam Togwell said: "Work hard and enjoy it." READ MORE...
Spooky Events At Holmebrook Valley Park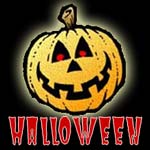 Tuesday 16th October 2012 Some spooky events are taking place at Holmebrook Valley Park during the October half-term and children and adults are invited to come along and take part.

You can follow the clues in a ghoulish Halloween Treasure Hunt around the park on Tuesday 30th October from 1pm to 3pm or join in the Wild Art event on Thursday 1st November from 1pm to 3pm. Take inspiration from autumn and use natural materials from the park to create you very own work of art. All the events are FREE-of-charge - but booking is essential and children must be accompanied by an adult. To book or for more information call the Park Ranger on 01246 230731.
Shirebrook Pupils Meet The Duke At Chatsworth House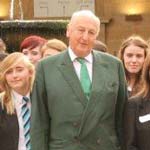 Monday 15th October 2012 A group of pupils from Shirebrook Academy found out more about the priceless artwork on their doorstep when they visited Chatsworth House to find out more about its collection.

Ten students from the school, in Common Lane, were invited to take part in a day-long workshop at the Duke of Devonshire's stately home as part of the Estate's ARTiculation At Chatsworth scheme last week (Oct 10th).

The event saw the pupils take a guided tour of the art collection, followed by a workshop led by Dr Abigail Harrison-Moore... READ MORE...
Stubbin Wood's New Sixth Formers Learn Vital Life Skills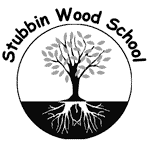 Monday 15th October 2012 Pupils at a special school in Derbyshire are getting lessons in cooking, shopping and even housework after it opened up a new Sixth Form Centre this term.

Stubbin Wood School, in Burlington Avenue, Langwith Junction, is now catering for pupils all the way up to the age of 18 after the Centre started operating last month.

Stubbin Wood takes in pupils from the age of two, thanks to its on-site nursery unit, but has always had to say goodbye to them at 16, when they are free to go to college, find employment or enter Sixth Form education elsewhere. READ MORE...

Kids - Chesterfield Market Needs You!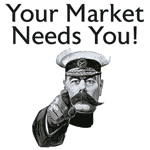 Tuesday 9th October 2012

Youngsters wanted as traders for a Chesterfield Children's Market being held on Friday 2nd November 2012, along with Toy Traders and Swap Stalls available.

Children are being given the chance to trade on Chesterfield Market and sell or swap their unwanted toys, clothes etc. The stall is free of charge and what ever money you make, you keep!

For more information, call Chesterfield Markets on 01246 345999
Derbyshire Born Artist To Help Art Students With Oomph!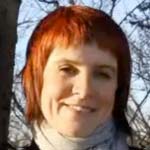 Tuesday 2nd October 2012 Former Chesterfield College student and award-winning artist Julie Read has just put the final virtual brush strokes to Portfolio-oomph.com: an innovative new website devoted to helping art students to win a place at art college.

With students receiving exam results recently, the website reflects the fact that a good portfolio is more important to securing a place at art college than good grades at A level or Higher. So, in-depth, yet affordable, e-books cover all aspects of portfolio preparation, as well as interview techniques, subject and college selection, career options and more. READ MORE...
Derbyshire CCC Share Trophy With Young Sports Leaders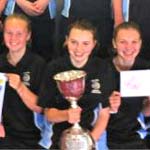 Tuesday 2nd October 2012 Derbyshire County Cricket Club today shared the LV= County Championship Division Two trophy with 16 youngsters as the County Ground hosted the inaugural Common Goal Sports Leaders Conference.

The Comic Relief funded community project welcomed students (aged 13-17) from a combination of Derby Moor and Chesterfield Springmoor Community Colleges, all of whom have a possible future in sports leadership.

As well as fulfilling its objective of using sport to unify youngsters, Derbyshire swimmer Ross Davenport was on hand... READ MORE...
Football Star Helps Shirebrook Overcome Language Barrier
Monday 1st October 2012 Notts County goalkeeper Bartosz Bialkowski took time out from training to extol the joys of his home country's culture when he took part in a Mansfield school's language week.
 
The Magpies stopper was guest of honour at Shirebrook Academy after he was invited to meet pupils and staff when the school, in Common Lane, dedicated a day to exploring his home country Poland's food, culture and people.

The Academy's week-long event involved a whistle-stop cultural tour of Europe, also taking in Russia, Italy and France... READ MORE...
Derbyshire Pupils Are Top Of The Class
Friday 28th September 2012 Pupils in Derbyshire are outperforming schools throughout the country in national tests.

Firstly, new figures released by the Govt show 7 year-olds at Key Stage 1 achieved above average results in reading, writing, maths and science at expected levels.

Meanwhile, pupils significantly outperform national results in higher levels. At Level 2B+ pupils are almost 4% above the national average in reading and 5% above in writing and maths.

Councillor Mike Longden, Derbyshire County Council's Cabinet Member for Education, welcomed the results - which follow successful Key Stage 2 results earlier this month. READ MORE...
Chesterfield FC Are Putting The Fun Into Futsal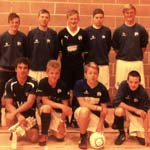 Tuesday 25th September 2012 Now, when I was told there was an opportunity to spend a morning with some fit young men who would show me some fancy Brazilian footwork, I figured 'Strictly' was in town.

However, it was closer to home than that and I found myself in the thick of a training session with the Chesterfield FC young Futsal trainees.

Futsal, as regular readers may know, is the FIFA-approved indoor football game which is played throughout the world but is particularly popular in Brazil (who are the current World Cup Champions), South America and Spain. READ MORE...
Innovative Sound Protection A First For Chesterfield College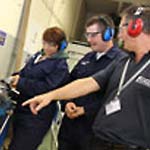 Tuesday 25th September 2012 Chesterfield College has become the first in education to install a new noise measurement device in their workshops.

The visual unit, manufactured by Pulsar Instruments plc, will enable safe teaching without ear protection but give immediate warnings when ear muffs must be worn.

Paul Lowry, health and safety officer at Chesterfield College, said: "Until now, we have had to rely on random noise testings in areas such as auto workshops, engineering, silversmith and brick workshops.  But PulsarSafeEar is really simple, accurate and visual."... READ MORE...
Search Is On To Find Derbyshire's Young Achievers 2012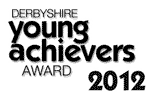 Tuesday 18th September 2012 The search is on to find the county's most deserving youngsters, who could pick up one of Derbyshire County Council's Young Achiever Awards 2012.

Schools, community leaders, councils and members of the public are invited to nominate outstanding youngsters for the annual awards.

The awards, which have been running for 14 years, recognise extraordinary children and young people in the county for: Bravery in fighting an illness; Kindness in helping others; Commitment to improving their school, community or local environment; Sporting, musical, artistic or academic success. READ MORE...
Chesterfield's 'East Midlands In Bloom' Awards Success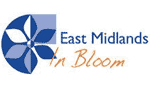 Wednesday 12th September 2012 It's been announced today that Chesterfield has picked up various awards at the East Midlands In Bloom 2012 ceremony, taking place today at Springfields Festival Gardens, Spalding, with the support from Springfields Horticultural Society and South Holland District Council.

Organisers say that this year, they have an increased number of entrants with 55 community groups entering the 'Bloom' from across the East Midlands Region and they have had a difficult job to do.

Chesterfield saw awards won by the Infant classes at Walton and Holymoorside school, who picked up first prize in the Children's Digital Photography Competition. Chesterfield itself picked up a Silver Gilt Award in the 'small city' category - with the Britannia Inn picking up a 'judges award' in it's own right. READ MORE...
Spireites Developing Top Young Talent On And Off The Pitch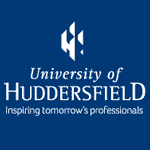 Tuesday 4th September 2012 Jordan Bowery's big-money transfer from Chesterfield to Aston Villa shows the League Two club is at the forefront of developing top young talent - and similar progress is also being made off-the-pitch.

As part of a successful partnership with the University of Huddersfield, sports journalism students are selected to assist the club's media department.

Over the last four years, top trainee journalists have been honing their skills and working with the media team to report on Chesterfield's fortunes... READ MORE...
Derbyshire Pupils GCSE Success Better Than National Average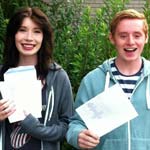 Friday 24th August 2012 After initial analysis yesterday, Derbyshire County Council says that the county's pupils' GCSE results are again expected to be better than the national average.

More than 8,000 students across the county's 46 secondary schools received their GCSE results yesterday (August 23rd), with many outstanding stories from both schools and individual students.

Provisional results show that 57% of students in Derbyshire achieved five or more GCSEs at grades A* to C. READ MORE...
Kurt Makes The Grade At Chesterfield FC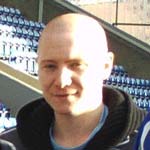 Friday 24th August 2012 Hundreds of students in Chesterfield, along with thousands across the UK received their GCSE and AS results over the last week and are now considering their future journey.

For some it will be a continuation in Higher Education and A levels, but for some apprenticeships and on hands experience will prove a more useful way into employment.

We reported earlier in the week on the FUTSAL initiative starting at Chesterfield Football Club, offering 16 and 17 years olds a way in to a career... READ MORE...
Derbyshire Students Make The Grade
Friday 17th August 2012 Derbyshire County Council has told us that provisional information for A level and post-16 results yesterday shows it has been another good year for the countys students.

Based on Level 3 information for all of the 28 maintained county schools and academies, which offer post-16 education: 2,650 students received their Level 3 (A Level and equivalent) results yesterday (Thursday 16th August); based on the schools' return of results, this is now the seventh year running that they have improved in the county; the average points per entry is 213.8, which is 3.5 points above the scores at this time in 2011; the average points score per student is 784.8, this is an increase of 33.2 points on the scores at this time last year. READ MORE...
The Future's Bright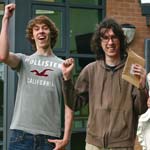 Thursday 16th August 2012 We visited St Mary's Catholic High School today to meet with students who were amongst the hundreds of youngsters in Chesterfield receiving their A level results today.

Over 300,000 throughout the UK received exam grades today, with trends showing that there has been a fall in the number of pupils achieving A or A* grades nationally - though 98% were given pass grades. Those heading for university will of course be the first students who will face an increase in tuition fees of £9,000 and experts say that there has been a decline in the number of students who have applied to go onto degree courses. READ MORE...
A Level Results Out Tomorrow - A Guide For Going To Uni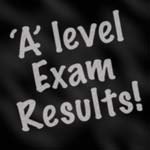 Wednesday 15th August 2012 Hundreds of teenagers across Chesterfield will be receiving their A level results tomorrow and finding out whether they have attained the all important results to attend the university of their choosing.

For many it will be good news and it will be a case of confirming their offer but for some, results may not be as hoped and they will have to go through the clearing process, run by UCAS.

It's undoubtedly a difficult and emotional day for students whatever the outcome of the dreaded envelopes, but every school and college in Chesterfield... READ MORE...
Netherthorpe School To Open It's Doors To Local Community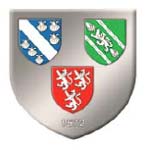 Wednesday 8th August 2012 Chesterfield's Netherthorpe School has announced that it will be opening its doors to the local community when the new school buildings open in September 2012.

Netherthorpe has recently signed a contract with Facilities for All Limited, a company who specialise in letting school facilities to the community.

The facilities available to the community at Netherthorpe are: Sports Hall; Activity / Dance Studio; Outdoor Multi Use Games Area; Grass Football Pitches and Changing Rooms; Drama Studio; Music Practice Rooms... READ MORE...:
A Life In Service Begins In Chesterfield
Monday 30th July 2012 As the Class of 2012 passes out and thoughts turn to the new intake, a tutor at Chesterfield College has told The Chesterfield Post of his pride in students on his course after seeing several of them go on to achieve their dreams.

Martin Cope is Course Tutor for Public Services, a qualification which aims to give students wishing for a career in the Services - Armed or Emergency - a taste of the life.

It's, as is to be expected, not an easy course, says Martin... READ MORE...
Meadows' Success As Awards Dished Up For School Caterers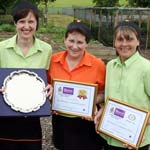 Friday 27th July 2012 Triumphant school caterers are celebrating after scooping awards for providing top-notch food.

Derbyshire County Council's tenth annual Secondary Catering Quality Assurance Awards recognise top quality service provided to schools by the authority's catering teams.

Caterers are nominated by pupils, teachers or members of the authority's catering service management team and judged in action at their schools. They are assessed on the quality of food, service, food presentation, customer care... READ MORE...
Local Primary School Cooks Up A Storm In Competition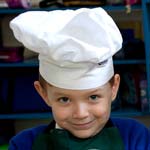 Wednesday 25th July 2012 Mini chefs in Derbyshire have proven to be amongst the best in the country, having cooked their way to success in a nationwide healthy cooking competition.

Pupils from two primary schools - Doveridge Primary School in Ashbourne and Old Hall Junior School in Chesterfield - have been crowned the East Midlands regional champions of the Let's Get Cooking 'BIG Cookathon 2012'.

Both clubs will receive special framed certificates and a portion of a £5,000 prize pot to spend on their Let's Get Cooking club. READ MORE...
College Starts New Chapter With Principal Appointment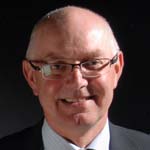 Friday 20th July 2012 Chesterfield College is delighted to announce that Trevor Clay has been appointed as its new Principal.

Chosen by the College's Corporation Board following two days of rigorous interviews and selection, Trevor is looking forward to taking the College forward during a challenging, yet exciting period for one of Derbyshire's largest Further Education providers.

Trevor explains, "It is a privilege to be appointed as Principal and Chief Executive of Chesterfield College..." READ MORE...
Ashgate Croft School Blossoms With Help From It's Friends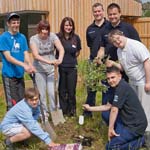 Wednesday 18th July 2012 A new garden area at Ashgate Croft School will soon be blossoming with trees, thanks to the help of employees from the Chesterfield mill of SCA Hygiene Products.

SCA's mill donated a number of apple, pear, cherry and bay trees that the employees have planted next to the special school's new building project on Ashgate Road.

The new building, called The Croft, is providing the school with a modern on-site independent living unit for students with severe or profound and multiple learning disabilities. READ MORE...

16 - 25? Like To Join The Next 12 Week Team Programme?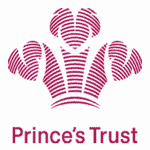 Friday 13th July 2012 Team is a free, full time 12 week programme of personal development and training. It aims to re-engage young people, helping them to think about their futures and in many cases, it changes their lives.

Young people, aged 16-25 can join a Prince's Trust Team programme which has up to 15 participants. By creating a unique mix of people with different skills and backgrounds, it provides an environment where people can open their eyes to new opportunities. The programme is completely free, there is no loss of benefits and bus fares are refunded. Give it a go and you can only gain from the experience.
If interested, please contact Nikketa Newton on 07964 111267 or email at nikketa.newton@derby-college.ac.uk

Get Ready For The Summer Reading Challenge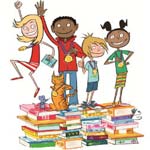 Thursday 12th July 2012
Sign your children or grandchildren up for this year's Summer Reading Challenge and they could soon be enjoying some exciting free storytelling workshops and top trumps games.

Mungler's Trumps swap shops, workshops with children's book illustrator Lynne Chapman and storytelling with Helen Appleton are among more than 100 events taking place in Derbyshire County Council libraries this Summer - and as they are free, they offer families and carers with children a cheap fun way to keep the kids busy during the long summer break. READ MORE...

Peppa Pig And Quad Bikes - A Fun Day At Shirebrook Academy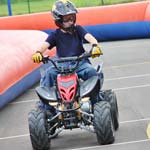 Thursday 12th July 2012 Quad bike rides and children's TV star Peppa Pig's attempts at Zumba were just two of the highlights as more than 1,000 people attended a Shirebrook community fun day last Saturday, July 7th.

The event, which was staged at Shirebrook Academy in Common Lane, also saw visitors enjoy craft stalls, a bouncy castle and music and sports demonstrations, as well as visits from charities and community groups.

The fun day was originally intended to take place outside on the school field, but all but a few attractions were brought in because of the threat of rain. READ MORE...
Local School Treats The Mayor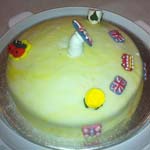 Monday 9th July 2012 A group of schoolchildren from Chesterfield took along their own hand made treats when they went to tea with the Mayor on Friday.

Pupils from Inkersall Primary School had enjoyed a baking lesson with Cllr Helen Elliott, who regularly visits the school, ahead of the visit. Having made a selection of buns, cupcakes and decorated cakes the children then delighted the Mayor and Mayoress of Chesterfield by sharing them in the Chambers.

The confectionery was well received by everyone, and three of the children won baking books after a competition... READ MORE...
Police Register With Absent Pupils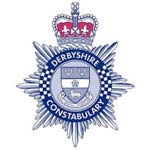 Friday 6th July 2012 Police in Newbold have been checking up on pupils who were not at school.

Officers from the Dunston and Newbold Safer Neighbourhood policing teams carried out the latest truancy sweep with the support of staff and teachers at Newbold Community School.

PC Simon Duddles and PCSO Janis Naylor were given a list of young people who had not turned up to school without a good reason. They visited 20 youngsters' homes and carried out a patrol throughout the area... READ MORE...
Great News For Parents After School Meal Price Freeze
Wednesday 4th July 2012 Meal prices in Derbyshire schools have been frozen for the coming academic year - despite rising food and fuel costs.

Derbyshire County Council has decided to keep meal prices at 2011/12 levels when pupils return for the new academic year in September.

It means the price for primary school meals will stay at £1.90, with secondary schools meals remaining at £2. The prices are lower than many neighbouring authorities. READ MORE...
Chesterfield FC's Futsal & Education Scholarship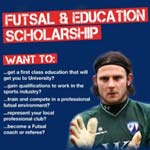 Thursday 28th June 2012 Chesterfield FC Community Trust is offering a unique opportunity for aspiring footballers aged 16-17 years old to get a Futsal and Education Scholarship.

This special two year Futsal programme, which is the only form of indoor football approved by FIFA, UEFA and the FA, is combined with a full-time education package, incorporating BTEC Level 3 Extended Diploma in Sports and Leisure (worth up to 3 A Levels). There is also an opportunity for vocational qualifications, such as Level 1 and 2 football coaching and Level 1 futsal coach. The door is also opened to a coaching career in football or Futsal and ... READ MORE...
Newbold Teachers 'Glee' As They See Students Off In Song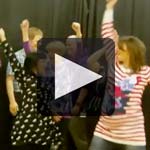 Saturday 23rd June 2012
Teachers at Newbold High School in Chesterfield have posted a video giving a 'Glee' style farewell tribute to their Y12 students.

An hilarious, rousing rendition of the old Journey classic, 'Don't Stop Believing' - resurrected by the TV show GLEE - was filmed at the school to send off their students in style and is now getting thousands of views on YouTube.

The message is heartfelt and hilarious and (we believe) genuinely giving the departing Y12 encouragement to "not stop believing" in themselves. See the Video HERE...
Nominations Sought For Derbyshire Schools' Sports Awards

Monday 18th June 2012 The sporting achievements of Derbyshire school pupils and teams will be celebrated later this year at the Derbyshire Schools' Sports Association Sports Awards.

The annual awards honour the sporting successes of school pupils from across the county, giving recognition to those who have excelled in school sport or sport outside of school, and nominations for the event are currently being welcomed.

The event is organised by the Derbyshire Schools' Sports Association (DSSA), and is a chance to congratulate the most talented young people in a wide range of sports. It is also a chance for the DSSA to thank its most dedicated student and adult volunteers who give their time to school sport. READ MORE...
Brockwell School Prepares For Fun Run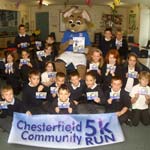 Sunday 10th June 2012 Local youngsters from Brockwell Primary School in Chesterfield are getting ready to take part in the Chesterfield Community Junior Fun Run on Sunday 17th June.

It's all part of the Chesterfield Community 5k run, which is being sponsored by Chesterfield Community Safety Partnership, to raise funds for two local charities - Ashgate Hospice and Chesterfield FC Community Trust.

The Spireites mascot, Chester-the-Fieldmouse, recently visited Class 3c to find out how preparations were going... READ MORE...
County Council Welcomes First Of 700 Apprentices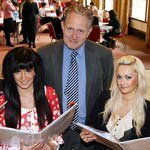 Sunday 10th June 2012 New recruits in Derbyshire County Council's drive to create 700 apprenticeships are settling into their placements.

The county council is creating the placements over the next four years - 500 within the authority and 200 in private industry. And the first wave of 32 apprentices has taken up positions with the County Council, working in customer services, business and administration and road working.

Councillor Simon Spencer, Deputy Leader of Derbyshire County Council, said: "I am delighted to welcome the new apprentices to the county council." READ MORE...
Young Sportspeople Recognised At College Awards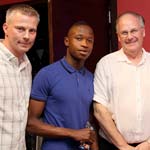 Wednesday 30th May 2012 Chesterfield College hosted its annual sports presentation to celebrate the fantastic sporting achievements of its students over the past year.

Held at the b2net stadium, students from the College's popular Football Academies were praised for their efforts over the season with three awards up for grabs including Managers Player, Players Player and Top Goal Scorer.

In addition to their sporting achievements, students were praised for their contribution to the community... READ MORE...
Half Term Spireite Soccer Camps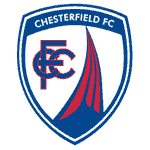 Wednesday 30th May 2012

The Spireites are holding half-term football days next week at Brookfield School with medals and prizes to be won.

The Football Sessions are for 5 - 13 year olds and take place next Weds - Fri, 6th - 8th June (10am to 3pm). There is also a Goalkeeping Course for 7 - 15 year olds on Thursday 7th June (10.30am to 2.30pm).  Cost is £11.50 for each session.

For more details contact the CFC Community Trust on 01246 209765.
Police Appeal Following Burglary At A Dronfield School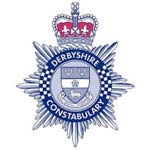 Friday 25th May 2012 Police in Dronfield are appealing for information following a burglary at the Gorseybrigg Junior school, off Balmoral Crescent, at around 12:40am on Wednesday, May 23rd.

Safer Neighbourhood Team Sgt. Tony Klenczar said: "Although nothing was stolen during the burglary, the damage is costly to repair and causes a disruption to the youngsters' education. If anyone may have seen or heard anything suspicious. please contact us." Anyone with information should contact the investigating officer, PC Sally Rhode, by calling 101, the non-emergency number for Derbyshire police, or Crimestoppers anonymously on 0800 555 111.
Part Of Something Special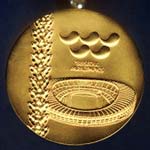 Friday 18th May 2012
Young people in Chesterfield were given their chance to shine at an event, hosted by Destination Chesterfield and Derbyshire Sport, at the b2net stadium this morning.

The Shine 2012 celebration co-incided with the arrival of the Olympic Flame in the UK today. Attended by local dignitaries, including the Mayor and Mayoress of Chesterfield and many sporting and cultural representatives from local organisations, and talks from Chesterfield Olympians and Paralympians and Olympic hopefuls, and performances by Derbyshire's Poet Laureate, Matt Black. READ MORE...
Local Primary Schools Show Talent For Community Art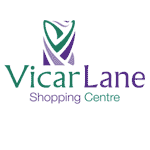 Friday 18th May 2012 Three local primary schools have shown their flair and talent in art and design by producing winning bunting for a town shopping centre.

Temple Normanton Primary, New Whittington Primary and Mary Swanwick Primary schools all produced between 10 and 12 metres of bunting with a wide range of designs by the children in their schools.

Over 20 Chesterfield primary schools were invited to enter the Bunting Project Competition with the themes Diamond Jubilee and Sport for... READ MORE...
A Momentous Occasion For Local Children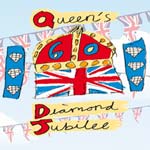 Thursday 17th May 2012 Thousands of children in schools across the area will be hanging out the bunting to mark the Queen's Diamond Jubilee.

More than 40,000 pupils at 230 schools across the county are taking part in 'street party' celebrations to mark the sovereign's 60 years on the throne.

Special party and dinner menus have been created by Derbyshire County Council's school catering service to mark the royal anniversary.

Instead of their usual school dinners, youngsters will tuck in to... READ MORE...
Eckington Greenway Opens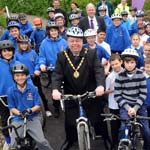 Wednesday 16th May 2012 A new walking and cycling trail has been opened in Eckington. The previously overgrown path has been transformed by Derbyshire County Council into a three-metre greenway between Eckington Junior school and Eckington secondary school.

The route, which cost £40,000 to bring into use, runs from the end of School Street, around the back of the nearby housing estate and links up with Eckington Secondary School. It is a safe route for walkers, cyclists, horse riders and people using wheelchairs and mobility scooters. It has been resurfaced and new fencing, barriers and horse gates have been installed to make access easier. READ MORE...
Lights, Camera, Action Chesterfield!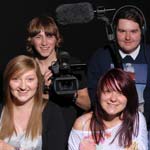 Tuesday 15th May 2012 Destination Chesterfield has teamed up with media students at Chesterfield College to produce video content to promote the town's regeneration sites.

The students, who went through a full briefing process including pitching their story boards to liaising with venues to acquire filming rights, have produced two short films on business and development sites in Chesterfield.

Peter Swallow, Chair of Destination Chesterfield said, "It has been great to work with the media students at Chesterfield College..." READ MORE...
Olympic Gold Medallist Paul Goodison Talks Hope And Glory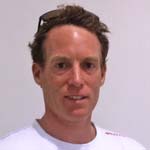 Tuesday 15th May 2012 The countdown to London 2012 is on in earnest and for one local competitor it just can't come quickly enough.

Sailor Paul Goodison won Gold in Beijing, in the Laser class and once again competes for the UK, defending his title - taking to the water in Weymouth in August.

Paul, from Sheffield, was visiting Chesterfield yesterday, on a whistlestop tour which saw him give an inspirational talk to children at Holymoorside Primary school and a chance to wear his medal. We caught up with him just afterwards as he visited one of sponsors - Volvo dealer Autoworld. READ MORE...
Mature Student Celebrates Award During Adult Learning Week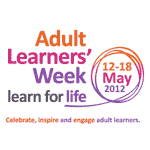 Monday 14th May 2012 Thirteen years ago a young student arrived in the UK, unable to speak English and lacking the language skills to progress here.

However, in the intervening years, Aku Sharif, aged 30, moved to Chesterfield and has gained so much confidence from learning English, that he has started his own business and now hopes to go to university. His dedication and commitment to improving his life through learning is being recognised with a Regional Individual Award as part of Adult Learners' Week 12th - 18th May 2012.

Having arrived in April 1999, the following September, Aku attended... READ MORE...
Chesterfield College Students Are Heroes In Training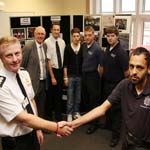 Sunday 6th May 2012 Derbyshire Fire and Rescue Service have paid tribute to the Chesterfield College Public Services students who took charge of a Road Traffic Collision in Tapton on the evening of Tuesday 2nd May.

When a car collided with a student shuttlebus on the bend heading up to Tapton on Brimington Road, the Public Services students (NCFE Levels 1-3) kicked into action immediately by calling the emergency services and then taking charge of the scene until they arrived.

Having finished a First Aid course... READ MORE...
Chesterfield Students Triumph At WorldSkill UK Caring Awards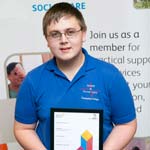 Friday 4th May 2012 Two young local students have excelled during an event designed to showcase their skills, Emily Monk and Thomas Wilton, both from Chesterfield FE College, were winners at the North West heat of the WorldSkills UK 2012 Caring Competitions, hosted by Blackpool and The Fylde College of Further and Higher Education on 2nd May.

Emily is 18 and currently studying for a Health Studies Btec. She has also been a carer for her grandmother for three years. Thomas is 19 and in his second year, currently taking a Btec Health Studies course whilst working as a health care assistant at Chesterfield Royal Hospital. READ MORE...
Chesterfield Students To Perform Live Poetry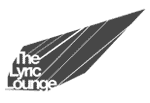 Tuesday 1st May 2012 Students from Staveley Community College are to take centre stage on Saturday 12th May to recite their own poetry at Lyric Lounge Chesterfield, which is part of 'Igniting Ambition', the East Midlands' contribution to the Cultural Olympiad.

The Year 8 students wrote the poems after taking part in a joint Chesterfield Borough Council and Writing East Midlands project that aimed to engage young people in creative writing. The students will be joined by professional poets, Mark Gwynne Jones and John Agard, who will perform their own poems. READ MORE...

Music, Movement And Fun For Pre-Schoolers In Chesterfield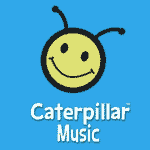 Monday 30th April 2012 You're never too young to appreciate music. That's the message from one enterprising young mum who is bringing music and movement to the lives of babies and toddlers in Chesterfield.

Kerstie Stevens, a former early years practitioner and mum to young children herself, will be teaching Caterpillar Music classes in town and is encouraging parents, Grandparents or carers to bring their children along to a session.

Caterpillar Music was formed 10 years ago and runs throughout the country, proving a huge success - even Sid from CBeebies has had a go! READ MORE...
Improved Standards At Hasland Infants School Recognised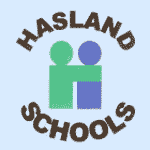 Friday 20th April 2012 Improved standards at Hasland Infant School have led to the removal of a notice to improve after just over a year.

Education inspectors from Ofsted were so impressed with improvements at the 376-pupil school during a two day visit last month, that they removed the notice given in February last year.

The school, in Eyre Street East, was judged to be 'good' in all areas. Inspectors highlighted many strengths including; Safeguarding policies and procedures are securely in place; Pupils' achievement is good... READ MORE...
Midlands Co-Op Travel Welcomes Young Jet-Setters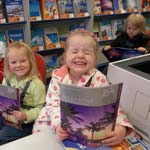 Thursday 19th April 2012 The Clay Cross branch of Midlands Co-op Travel welcomed a group of pre-school children and their teacher this month to give them a special insight into how a travel agency works.

As we reported back in March, the children, from Chatterbox Nursery, took over the branch - for one morning only - to get the chance to find out what it takes to help budding travellers book their dream holiday.

The nursery already works closely with the Clay Cross store and were given the chance to find out more about different jobs in the travel industry... READ MORE...
Plea For Teen Girls To Have Cervical Cancer Jab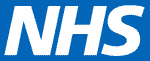 Tuesday 10th April 2012 Five girls in every Derbyshire school year could unnecessarily die of cervical cancer, with more facing invasive treatment, unless more come forward for the cervical cancer jab.

The shock figures, published by NHS Derbyshire County, are intended to act as a wake-up call to the 2 out of 10 girls living in Derbyshire yet to start their human papilloma virus (HPV) vaccine programme - which helps protect them against the second biggest cancer killer of women in their 30s in the UK.

GPs and health bosses are also urging parents to advise their child not to delay in accessing this life saving vaccine. That's because the HPV vaccine is most effective when it is given to teenage girls before they are exposed to the deadly virus - so that their immune system can build up resistance to it. READ MORE...
Local Girl Does Well(y) In National Competition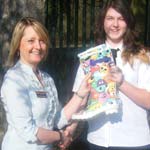 Friday 6th April 2012 One local girl has the given a major shoe retailer the boot after entering a national competition to design a welly.

Libby Pattison, 14, from Meadows Community School, was the winner of Wynsors World of Shoes 'Design a Welly' competition and received her very own pair of bespoke wellingtons matching her winning design.

As part of the prize, Wynsors, who are located on Sheffield Rd, Whittington Moor, also presented Libby with a £50 Wynsors Voucher along with a further £50 voucher for Meadows Community School. READ MORE...
Chesterfield College Faces Tough Decisions In Difficult Climate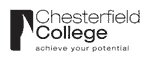 Monday 2nd April 2012 One of Chesterfield's biggest education providers has confirmed today that it is to begin what it terms a difficult round of job losses as it seeks to balance the needs of the students during the current financial climate.

Chesterfield College says that as many as 80 jobs could go, but that there is hope that some of them could be lost as staff opt for voluntary redundancies. READ MORE...
Playing Out Just Got Better For Some Local Youngsters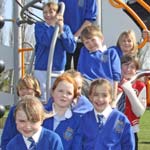 Monday 2nd April 2012 As the Easter holidays begin today, there's some good news for local families. Children can now look forward to enjoying a new play area at Inkerman Playing Fields in Ashgate, Chesterfield.

The project, led by Chesterfield Borough Council through partnership with the Friends of the Inkerman, provides a safe and fun play environment for children and young people who live nearby.

Funding for the play area was secured from Biffaward (£45K), Viridor Waste Management (£10K) and Walton & West Community Forum (£1K). READ MORE...
New Youth Council Decided
Monday 2nd April 2012 More than 26,000 youngsters have cast their votes to decide the line-up of the next Derbyshire Youth Council and now the results of Derbyshire County Council's Big Vote elections have been announced.

During a week of voting, a total of 26,222 votes were cast by pupils across Derbyshire. They decided which of the 210 candidate hopefuls would take up a seat on the Council.

56 seats were up for grabs in the elections, and now, successful candidates will be elected members for the next two years. READ MORE...
North Derbyshire Schools Are Winners At Winter School Games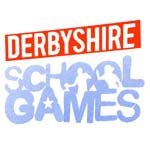 Saturday 24th March 2012 Teams from The Bolsover School and Hasland Hall Community School were among the winners at the Derbyshire Winter School Games.

More than 700 school pupils from across Derbyshire took part in the county-wide event, which saw school teams represent their districts in disability swimming, indoor rowing, Quicksticks hockey or Sportshall Athletics at Moorways Sports Complex in Derby on March 21st.

In the indoor rowing event, The Bolsover School... READ MORE...
Local 'Access To HE' Student Receives Award At Westminster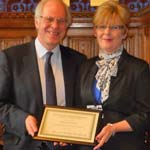 Wednesday 21st March 2012 Chesterfield College student Pauline Fidler is celebrating after she was named runner up in the Keith Fletcher Access to Higher Education Memorial Prize for Students, at a prestigious ceremony in Westminster on 5th March 2012.

Presented by Nic Dakin MP with inspirational commendation of the winners by Kath Dentith, Head of Access at the Quality Assurance Agency, Pauline was awarded the prize for Outstanding Commitment to Study.

Despite suffering a brain haemorrhage in 2004 ... READ MORE...
A New Dawn Unveiled At Hollingwood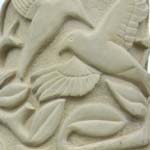 Tuesday 20th March 2012 A sculpture, which depicts a village's journey from its industrial past into the present natural landscape, has been unveiled at Laurel Crescent, Hollingwood in Chesterfield.

The 1.8 metre tall sculpture, carved from Derbyshire sandstone was created by artist Graeme Mitcheson and was created under the Percent for Art scheme by Keepmoat Homes with their decision endorsed by Chesterfield Borough Council. The Percent for Art scheme now has 60 pieces of art throughout the Borough.

Children from Hollingwood Primary School took part... READ MORE...
Schoolboy Stands Up For Shirebrook After 'Hellhole' Taunts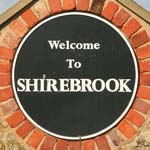 Friday 16th March 2012 A schoolboy from Shirebrook who launched a one-man mission to stop people poking fun at his home town has won £3,500 worth of grants to help him change their perceptions.

14 year old Daniel Warriner successfully applied for the money as part of his campaign to help spread the word about the former mining town's attractions. Daniel, who is a pupil at Shirebrook Academy, set up a community organisation called Get Shirebrook On the Map last year after becoming fed up at how people's perceptions continued to be shaped by the town's history and led them to describe it as a 'hellhole'. READ MORE...
Clay Cross Pupils Look To Travel Far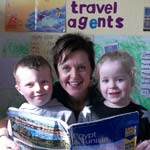 Friday 16th March 2012 If you walk into a shop thinking that shop assistants are looking younger, then you could be right if you're in one local travel agents next month!

The Clay Cross branch of Midlands Co-op Travel will welcome a group of pre-school children and their teacher in April to give them a special insight into how a travel agency works.

The children, from Chatterbox Nursery, will be taking over the branch - for one morning only - with specially designed/tailored activities... READ MORE...
Local MPs And Students Visit Former Nazi Death Camps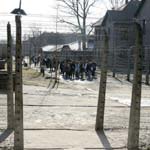 Wednesday 14th March 2012 Local MPs Natascha Engel and Toby Perkins joined students from across North East Derbyshire and Chesterfield on a visit to Auschwitz-Birkenau organized by The Holocaust Educational Trust.

The visit which included more than 200 students from across the East Midlands provided a unique opportunity to learn about what happened at Auschwitz-Birkenau, to pay their respects to those who lost their lives and to explore the lessons of the Holocaust and its relevance for today.

Commenting on the visit both Natascha and Toby said... READ MORE...
Local Sixth Form Student's 'Inspiring Day' After Shadowing MP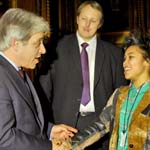 Wednesday 14th March 2012
A Chesterfield student spent a day shadowing an MP as part of an event to mark International Women's Day.

Organised by the All Party Parliamentary Group for Women in Parliament, the day aimed to encourage more girls and young women to consider a career in politics.

Paige Collins, a sixth former at Brookfield Community School, spent the day in Parliament with Chesterfield MP Toby Perkins learning about the role of MPs and the workings of government. READ MORE...
Litter-Pick Fund Raiser For Malawi-Bound Max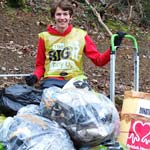 Monday 12th March 2012 One local teenager has had a 'rubbish' life recently - but it's all in an excellent cause.

Plastic bags full of litter and discarded rubbish of all shapes and sizes are helping Ashover teenager Max Clarke fund a working trip to Malawi in Central Africa.

15-year-old Max, who lives in Milltown, collected the material as part of a sponsored litter-pick around the village. And in just under 7 hours, he amassed enough rubbish to fill 8 largebags and had picked up car wheels, old tyres, bits of car bodywork, a prop shaft, 2 shoes and "an amazing number of bags containing dog poo". READ MORE...
Schoolchildren Plant The Seeds Of A Healthy Lifestyle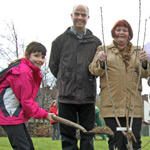 Thursday 1st March 2012 Chesterfield Primary school children have helped promote Healthy Eating by planting fruit trees at a local Leisure Centre.

Pupils from Staveley Junior School have begun a small orchard at the town's Healthy Living Centre. Trees planted there include a mixture of apple, pear, cherry and walnut, aimed at boosting local biodiversity but also encouraging the combination of eating well and regular exercise that is provided by the Centre.

Councillor Chris Ludlow, Executive Member for the Environment helped to plant the trees and said: "The children worked really hard..." READ MORE...
Parents Notified About Secondary Places
Tuesday 21st February 2012 If you have a Year 6 child at home and are waiting to hear about school places, the wait is nearly over as Derbyshire County Council prepare to send out thousands of letters next week to tell parents which secondary school their child has been offered a place at.

The authority will send out letters on 1st March making offers of secondary school places to 7,722 Derbyshire children. Of those who applied by the closing date, 98.7% have been offered their first choice school - up from 96.2% last year and the highest number yet. Overall 99.8% have been offered a place at one of their three preferred schools. READ MORE...
College Statement On Former Principal Judith McArthur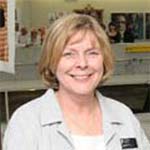 Tuesday 21st February 2012 Chesterfield College has this morning released a statement regarding their former Principal Mrs Judith Mc Arthur. We have reproduced the statement in full and the College says there will be no further statement on the matter.

Statement Begins:
Judith McArthur was suspended as Chief Executive and Principal in July 2011. Following a thorough investigation that has taken place over several months, it has been decided not to proceed with any action. Judith reaches 60 in March and is retiring as she originally intended. READ MORE...
Kids Now Making A Splash At A Derbyshire School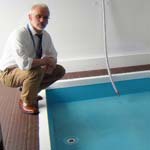 Tuesday 21st February 2012
Youngsters from across the region will soon be able to enjoy more splashing about in the water after a Langwith school started work on a new £217,000 indoor pool.

The two-foot deep splash pool, complete with new changing rooms, music, light and even scent projections, is being created at Stubbin Special School, in Burlington Avenue. The pool is set to be created in the school's nursery unit, which is the only place in the county where pupils with special educational needs play and learn alongside their peers from across the community. READ MORE...
Youth Council To Visit Brussels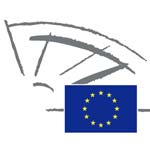 Tuesday 14th February 2012


On Wednesday this week (15th February), a group of local young people will participate in an educational visit, which will see them visit the Belgian city of Brussels − one of the three bases for the European parliament.

Eleven members of the Derbyshire Youth Council, will get the chance to meet MEP Emma McClarkin during the three day visit, tour the European Parliament and visit local places of interest. READ MORE...
Derbyshire County Success For Young Athletes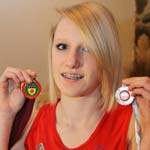 Tuesday 14th February 2012 Chesterfield AC's Tasmin Boam, representing Derbyshire Dales, added the Schools' gold medal to her Derbyshire club title when she won the Inter-Girls race at the recent County Schools' Cross-Country Championships held at Mount St Mary's College, Spinkhill.

Despite being in the lower half of the age-group, she beat a number of older, more experienced rivals to head the 30-strong field at the finish.

Team-mate Lauren Davies-Beckett (Chesterfield) came in Bronze Medal position, as did Nathan Staniford (High Peak) in the Inter-Boys race. READ MORE...
Pupils On Patrol In Staveley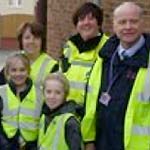 Wednesday 8th February 2012
Parents parked inconsiderately outside a Staveley school received a telling off by pupils as part of an initiative with local police.

Y6 pupils from Woodthorpe Primary School joined officers from the Staveley Safer Neighbourhood Team (SNT) and Derbyshire County Council's Sustainable Travel Team to carry out patrols outside the school.

Pupils and officers spoke to parents about the dangers of blocking drives and footpaths and the action that could be taken against them ... READ MORE...
National Apprenticeship Week Set To Benefit Ashgate Hospice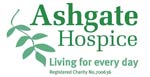 Monday 6th February 2012 During this year's National Apprenticeship Week (6th-10th Feb), Chesterfield College has geared all of its activities toward raising money for Ashgate Hospice whilst raising the profile of Apprenticeships.

Activities began last week with staff and Apprentices taking part in a fun run on Friday 3rd, in and around Chesterfield with charity buckets collecting cash for Ashgate.

Today, Monday 6th February, the College is holding a beauty school event at Ashgate Hospice from 9.30am-6pm in which Beauty Therapy Apprentices will be offering heavily discounted treatments to the public such as full body massages and manicures, all proceeds of course going to Ashgate Hospice itself. To book your place just call Helena on 07825 691404. READ MORE...
Chesterfield College To Advise Those Out Of Work On Training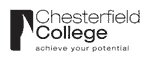 Monday 6th February 2012 Chesterfield College is opening its doors on the 9th February between 4-8pm to help give advice to both youngsters and adults who find themselves out of work.

The advice evening at Infirmary Rd has proven to be a timely announcement as the latest UK unemployment figures reveal a rise of 8.4%, to 2.68m people (a rise of 118,000 between Sep-Nov '11).

This pro-active effort to give people the skills they need to get a job has also been highlighted in the latest report from the Association of Colleges, due to be launched at the House of Commons which states that colleges are working harder than ever to get people into sustainable employment. READ MORE...
Young People Get A Lesson On Life Behind Bars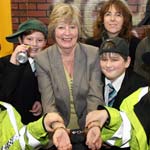 Friday 3rd February 2012 Young people are being encouraged to stay on the right side of the law by a hard hitting scheme which aims to gives them a taste of life in a cell and the chance to chat to a prisoner.

Derbyshire County Council is organising the workshops with educational charity 'Prison Me No Way!' which aims to prevent young people entering the criminal justice system.

The Crime and Safety Awareness Days are being run for secondary school students in partnership with other agencies... READ MORE...
Tesco Boosts Funds For Bo Peep's Sheep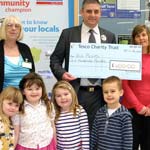 Friday 27th January 2012 Chesterfield based organisation, Bo Peeps, has today been presented with a £600 Community Award from the Tesco Charity Trust.

Bo Peeps in Old Whittington, provides a mother and toddler group which meets twice a week with up to 16 parents and toddlers attending at any one time - a much needed group in an area of deprivation. The award means they will be able to continue to run a much needed second session each week as lack of funds had meant the group were only able to run the one until now.

Lynn Tarr of Bo Peeps said, "It's thanks to the Tesco Charity Trust..READ MORE...
Chesterfield IT Students Bridge Derbyshire's Digital Divide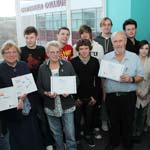 Friday 20th January 2012 They say you're never to old to learn a new skill - and that's now been proven over the last six weeks.

Chesterfield College IT students have been tutoring members of Derbyshire County Council's 50+ Forum in all things computer for the past six weeks, coaching on everything from uploading digital photos through to creating spreadsheets.

It was the brainchild of Gill Clarke, Intergenerational Practice Officer at DCC, who formed the collaboration with learners studying on the BTEC Diploma for IT Practitioners course and her 50+ Forum ... READ MORE...
Let Us Pray - Or Is It 'Prey' As Kids Learn About Wildlife
Tuesday 17th January 2012 It was a case of Bird Of Prey rather than 'let us pray' when children from a local primary school were visited by some feathered friends.

New Whittington Primary School played host to 4 owls, brought along by a 'rapture rescue' facility that helps encourage children to respect wildlife. It's a cross curricular day and one which features science, art, literacy and numeracy.

Bob Morley and Shane Griffiths run 'The Owl Experience' near Risley in Derbyshire. Bob told us why what they do is so important... READ MORE...
County Council Recognised For Work With Young People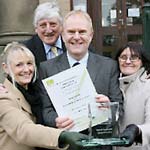 Monday 9th January 2012

Derbyshire County Council has announced that it has received national recognition for its work dealing with challenging young people.

It has become the first in the country to be licensed on behalf of a national organisation to train staff on handling difficult situations.

Three qualified principal instructors now work with colleagues to help them engage with young people and provide positive support... READ MORE...
Council Backs Apprenticeship Scheme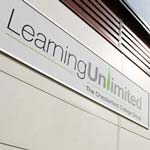 Wednesday 4th January 2012 Coney Green Business Centre in Clay Cross will become a hub of apprenticeship information on Monday 9th January as Learning Unlimited (the apprenticeships arm of Chesterfield College), supported by North East Derbyshire District Council, look to promote the benefits of what an apprenticeship scheme brings to a business.

Between 10am and 2pm, Advisors will be on hand to discuss organisational needs with employers and how apprenticeships can be of real value. Its recruitment team will also demonstrate how the best candidates can be matched to a business through a completely free apprenticeship recruitment service. READ MORE...
Police Advice Over Unwanted Christmas Presents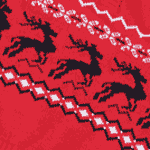 Friday 23rd December 2011 If you're reading this wearing the 'Christmas Jumper' that Auntie Mabel knitted you, and you are wondering what you can do with it once she's left ... this article is for you!

Police in Bolsover are working with a local secondary school to encourage people to donate unwanted Christmas presents to charity.

Local officers have teamed up with Bolsover School to help increase donations to their two partner schools in Gambia. Pupils and their friends and family are encouraged to donate items, especially unwanted bicycles ... READ MORE...
Work Opportunities For Chesterfield Youngsters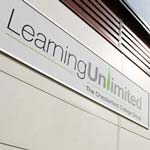 Wednesday 14th December 2011 Over 700 young people will be helped into work after Derbyshire Council Council signed a contract to deliver one of their biggest ever apprenticeship drives.

And, an agreement with Chesterfield College's apprenticeship academy, Learning Unlimited, means that they will manage the four-year scheme.

500 apprenticeships will be created − ranging from roles in engineering and maintenance, business administration, and other services including adult care − with the opportunity to compete for permanent employment on completion. READ MORE...
Derbyshire Young Achievers Shine At Awards Ceremony
Monday 12th December 2011 Derbyshire County Council has celebrated the outstanding achievements of some of the county's most exceptional young people at the 13th Derbyshire Young Achiever Awards.

The awards were set up to highlight some of the outstanding personal achievements of young people across the county.

In total 78 young people - aged 4 to 17 - and 2 groups, received awards during the ceremony held at Highfields School in Matlock on Friday (December 9th), and around 520 guests and nominators joined them in celebrating... READ MORE...
Derbyshire Schools Prove Top Class In National Tables
Wednesday 7th December 2011 Pupils in Derbyshire are outperforming schools throughout the country in national tests.

New statistics released by the Government show that attainment is above the national figure in all subjects at all levels in tests for 10 and 11 year olds.

And Derbyshire schools are ranked top in all subjects at Key Stage 2 in both the expected and higher levels of attainment compared to similar authorities. READ MORE...
Chesterfield College Awarded Higher Apprenticeship Funding
Monday 5th December 2011 Chesterfield College has announced that it has now been awarded £1m of funding to support apprenticeships up to degree level as part of the government's £25m higher apprenticeship drive.

The government's £25m Higher Apprenticeship Fund aims to enable employers, colleges and universities to deliver the advanced skills most critical for growth - and the current wave of funding is set to support the development of 19,000 new Higher Apprenticeships in a variety of sectors. READ MORE...
Nominations For The National Diversity Awards Now Open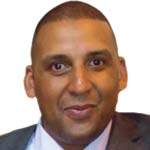 Monday 5th December 2011 Nominations are now open for The National Diversity Awards, which will be held at the Midland Hotel, Manchester on 21st September 2012.

There are several award categories including positive role model, community organisation and entrepreneurial of excellence awards which will be split into five categories including race, age, disability, gender and LGBT. You can also nominate for a diverse company and lifetime achiever award.

The prestigious black tie event will celebrate... READ MORE...
Pupils Celebrate New Chesterfield School's Official Opening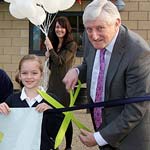 Saturday 3rd December 2011 A new £5.5m primary school paid for by Derbyshire County Council has been officially opened.

Hollingwood Primary School in Chesterfield now boasts spacious classrooms, a hall and a dining area which doubles as an informal learning and social area.

The state-of-the-art building replaced the old school which has been demolished to create outdoor education areas.

There is also a multi-use games area for school and community use READ MORE...
Apprenticeships With The Spireites

Tuesday 29th November 2011 Chesterfield FC Community Trust, in conjunction with the Skills Funding Agency (SFA) and LifeSkills, has this week announced that it is now taking applications for a new apprenticeship programme.

The Trust is looking for 8 apprentices, who are passionate about sport and wish to develop a career in the sports industry.

The apprenticeship will last over a period of 24 weeks and is designed to give youngsters a unique insight into the sports industry, and equip them with the necessary tools and knowledge to succeed. READ MORE...
Community Help For School Garden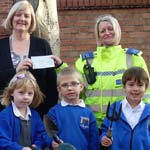 Monday 28th November 2011 Green fingered youngsters at a Chesterfield infant school will be digging deep thanks to a donation for a community garden project.

Officers from the Dunston, Moor and St Helen's Safer Neighbourhood Team and the local Community Forum have donated £200 to Gilbert Heathcote School to fund the garden.

Staff and pupils will use the money to grow more fruit and vegetables as well as install a new bench around a tree in the school grounds. READ MORE...
Pupils Well Equipped As MP Presents Supermarket Goodies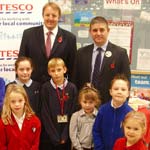 Monday 28th November 2011 A major supermarket chain celebrated another bumper year for the voucher collection scheme which has seen it provide millions of pounds worth of equipment to schools over a 19 year period.

Toby Perkins, Labour Member of Parliament for Chesterfield, was invited to present boxes of school resources to local primary school pupils last Friday at the Tesco Extra superstore on Lockoford Lane, Chesterfield.

Since 1992, Tesco, through voucher collection promotions has provided UK schools with access to around 4 million free pieces of equipment... READ MORE...
Dronfield '2-Time Outstanding' Infant School Heads List
Monday 28th November 2011 School Inspectorate, Ofsted, has just published it's Annual Report 2010/11, drawing on over 31,000 inspection visits across the schools, early years, children's social care and learning and skills sectors of England.

This report highlights where improvements are being made but also the need for greater ambition from services for children, young people and learners that are no better than satisfactory.

Alongside the Annual Report, Ofsted released a full list of those childminders, nurseries, schools, colleges, adult learning providers and social care providers judged outstanding in the past year. READ MORE...
St Peter & St Paul School On The Up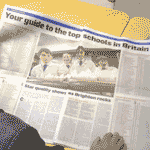 Monday 28th November 2011 Chesterfield's only independent junior school, St Peter & St Paul, based at Hady Hill, has continued its rise up the league tables for preparatory schools across the UK.
The 130 pupil school, which teaches children from ages 4 to 11, has risen to 55th place nationally in a Sunday Times survey of the Country's top 600 independent schools. The rise follows on from a position of 109th two years ago and 68th last year.

Based on a 3 year rolling average of the percentage of pupils achieving level 5 at Key Stage 2, one level above the standard target set for primary schools READ MORE...
'Fatal Accident' On Infirmary Road This Morning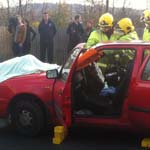 Tuesday 22nd November 2011 Three young people, including a motorcyclist, were killed in the grim weather conditions, outside Chesterfield College this morning.

One lad suffered brain damage and 2 more suffered injuries. It came after a collision involving a Vauxhall Tigra, a VW Golf and a motorbike.

Actually, there WAS an accident on Infirmary Road just after 11am this morning, but it was an exercise staged by the Fire Service, in conjunction with other emergency service personnel... READ MORE...
Awards Success For Adventurous Youngsters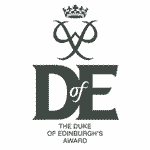 Friday 18th November 2011 Youngsters throughout Chesterfield have shown their adventurous side to become the latest in Derbyshire to achieve their Duke of Edinburgh's Awards.

More than 350 young people from schools, colleges, open award centres and voluntary organisations have achieved Bronze, Silver and Gold awards during the past six months.

Derbyshire County Council hosted a celebration event at its County Hall headquarters in Matlock ... READ MORE...
Victoria Pendleton Backs Schools To Switch On And Switch Off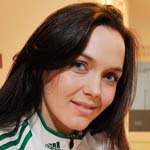 Wednesday 16th November 2011 Over 4,000 schools pledge to save energy with EDF Energy's schools programme the Pod.

Olympic Gold Medallist, Cyclist Victoria Pendleton is backing the efforts of record numbers of schools as they switch on to switching off.

Switch Off Fortnight has been organised by EDF Energy's schools programme the Pod to encourage schools to reduce their energy consumption. So far, 78 schools in Derbyshire have signed up for the campaign, which runs from Monday November 21st to December 4th. READ MORE...
A Town Wears It's Poppies With Pride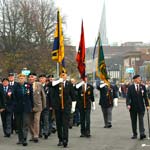 Friday 11th November 2011 This year's Remembrance Day has extra resonance - bearing the date 11/11/11 and at 11am this morning crowds gathered at various sites throughout the town to pay their tributes to those injured or killed in wars.

The 2011/12 Appeal is also the 90th of the Royal British Legion campaigns and, again marked a milestone in the Charities work with Forces Personnel and their families.

Today, outside the Town Hall, the Mayor and Mayoress of Chesterfield stood proudly alongside Veterans, soldiers and their families... READ MORE...
Good Rating For Children's Services
Wednesday 9th November 2011 Government watchdogs have inspected services for children in Derbyshire and say they "perform well".

Ofsted looked at the quality of services provided by Derbyshire County Council for children across the county.

It found that the majority of services, settings and institutions are good or better and the large majority of provision is effective in supporting children and young people to learn and stay safe. READ MORE...
Five 60 To A Healthier Lifestyle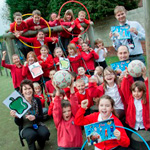 Tuesday 8th November 2011 It's been revealed that Chesterfield school children will soon benefit from a specialist healthier lifestyle programme designed to increase physical activity, raise awareness and knowledge of nutrition choices and healthy food and improve emotional well-being.

The 'Five 60' programme from NHS Derbyshire will be managed by Chesterfield Borough Council across Chesterfield Primary Schools over the next three years.

It's targeted at children in years 3, 4 and 5 to reduce the level of obesity as measured through the National Child Measurement programme in Y6. READ MORE...
N E Derbyshire Set To Welcome London 2012 Olympic Torch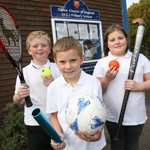 Monday 7th November 2011
Residents across North East Derbyshire are urged to join a once-in-a-lifetime celebration next year - with the announcement this morning that the official Olympic Flame is headed for the district.

And one local primary school is celebrating having been chosen to play a huge part in the torch's journey through the district. Calow has been selected to welcome the official Olympic Torch Relay on Friday 29th June and local people are being invited to line the route and join the community celebration as the nation counts down to the start of the Games. READ MORE...
Flashing Out Foetal Alcohol Syndrome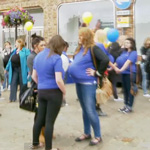 Monday 7th November 2011 Students from Chesterfield College recently took part in a 'flash mob' in the centre of Chesterfield in order to highlight the dangers of Foetal Alcohol Syndrome.

This syndrome affects thousands of babies a year and is the biggest non-genetic cause of mental handicap in babies. It is also the only cause that is completely preventable.

College Childcare students posed with balloons up their jumpers and stood perfectly still for 9 minutes (1 minute for every month of pregnancy) READ MORE & VIDEO...
Student Sculptures Shine Bright At Garden Of Lights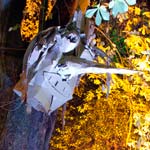 Thursday 3rd November 2011 It was one of many highlights of last week's Chesterfield's Markets and Arts Festival and drew hundreds of visitors to the Queen's Park each evening.

The Festival of Light captured the best in innovative designs and formed a huge focal point for a family evening of entertainment during the four-day event.

The Lantern Parade through the town on Saturday night - which saw a procession, led by the Mayor of Chesterfield, leave the Crooked Spire and make it's way around the town centre to the Park - was again a popular attraction... READ MORE...
Young Hairdressers Show Their Skills At Madrid Event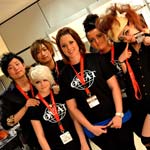 Monday 31st October 2011 Hairdressing students, Wendy Watkin and Kathryn Wapplington from Chesterfield College were invited to show off their skills at the world-renowned Salon Look Internacional Event in Madrid, earning themselves a special award in recognition of their spectacular efforts.

Held at the IFEMA exhibition centre in Feria, Madrid, the show attracts thousands of visitors from across Europe and showcases the latest hair and beauty products, treatments, equipment and training available. Taking to the stage alongside a handful of students from Sheffield and Craven Colleges, Wendy and Kathryn worked with both Spanish and Japanese students... READ MORE...
Fund-Raising Friends Make A Splash At Sharley Park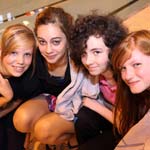 Friday 28th October 2011 Fund-raising teens made a splash for charity when they took to the pool at Sharley Park Leisure Centre in Clay Cross for a mammoth 21-mile swim!

Paige Sides-Pearson, from Old Brampton in Chesterfield, organised the swim for her and three friends Isla Dunne, Rebecca Riley and Kirsty Froncesca - all aged 14 - to raise money for two animal charities. The girls took to the water for seven hours for the relay-style swim, notching up around 21 miles between them.

And their efforts pulled in £483 worth of sponsorship money... READ MORE...
Local Schoolchildren Receive Exciting New Delivery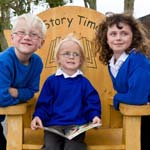 Tuesday 25th October 2011 Pupils and staff from Grassmoor Primary School in Chesterfield are celebrating today after taking delivery of some brand new creative learning equipment.

The school has been awarded a Story Teller's chair, after being a runner up in the Ronseal Playground Project competition, beating thousands of other UK schools.

The national initiative was set up by the woodcare manufacturer and leading playground manufacturer, Timberline, to offer schools struggling with budget cuts the chance to win a brand new playground. READ MORE...
There's Still Time To Make Secondary School Applications
Thursday 20th October 2011 A reminder today that there's still time for parents of year six pupils to apply to Derbyshire County Council to get their child a place at secondary school in September 2012.

The deadline for applications is midnight on Monday 31st October 2011.
Around 7,600 year six primary school children - who were born between 1st September 2000 and 31st August 2001 - have been sent information on the application process. READ MORE...
A New Voice For Parents In Derbyshire
Thursday 20th October 2011 Ofsted today launches Parent View, a new online questionnaire that will allow parents and carers across England to give their views on their child's school at any time of the year.

Covering 527 schools across Derbyshire, parents will have the opportunity to complete the 12-question survey which will help other parents as they make important choices about their child's education. The survey will also provide Ofsted with information about schools that will help inform priorities for inspection.

A panel of parents helped to shape the questions READ MORE...
Striking Out Bullying In Chesterfield Schools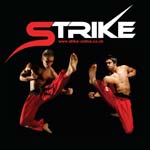 Wednesday 19th October 2011
Former Britain's Got Talent finalists 'Strike' swapped performing in front of Simon Cowell for hundreds of Chesterfield children as part of an anti-bullying demonstration.

Martial arts duo Strike, who reached the final of BGT in 2008, performed in several local primary and secondary schools this week.

They showcased a mixture of martial arts and street dance and also spoke to the youngsters about bullying and self confidence. READ MORE...
Extended Run For Schools Drama 'Pushed?'
Tuesday 18th October 2011 A powerful drama designed to prevent anti-social behaviour will continue to tour schools thanks to funding from Derbyshire County Council.

Pushed? encourages 12 and 13 year-olds to consider how their actions are perceived by others and explores themes including peer pressure, under-age drinking and youth crime. After they have seen the play, pupils take part in two workshops led by the actors where they consider the actions of each character and how they make the people around them feel. READ MORE...
'Dahlicious' Day At St Peter & St Paul School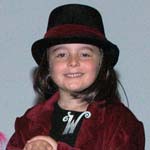 Monday 10th October 2011 Pupils from St Peter & St Paul School on Hady Hill enthusiastically joined in with the dressing up on Dahlicious Dress Up Day.

The whole of the 4 - 11 years school donned costumes representing their favourite Roald Dahl characters, paying £1 each that will go to Roald Dahl's Marvellous Children's Charity.

There were Oompa-Loompas, Fantastic Foxes and Big Friendly Giants everywhere you looked - and the school lunch consisted of a whole host of Scrumdiddlyumptious recipes! READ MORE...
New Flagship Academy Will Help Young People Into Work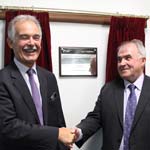 Tuesday 4th October 2011 A new flagship academy that will revolutionise training facilities for the logistics industry and help many young people into work has opened its doors in North East Derbyshire.

Learning Unlimited is the new name for the Apprenticeship and Training arm of the Chesterfield College and last week it launched a new logistics training centre at Waterloo Court, Markham Vale.

Chair of Corporation, Frank Smith told dignitaries he was proud that the College was the biggest Apprenticeship provider in the East Midlands. READ MORE...
Do YOU Know A Worthy Young Winner?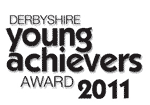 Wednesday 28th September 2011 Schools, community leaders, councils and members of the public are once again being invited to nominate outstanding youngsters for the annual awards given by Derbyshire County Council to recognise extraordinary children and young people in the county for Bravery.

This may be for fighting an illness, Kindness in helping others, Commitment to improving their school, community or local environment, Sporting, musical, artistic or academic success. READ MORE...
It's Udder-ly Fantastic!
Friday 23rd September 2011 Yesterday marked World School Milk Day across the UK to highlight the importance of milk as a nutritious and healthy part of children's diets.

Toby Perkins, Labour MP for Chesterfield and Shadow Minister for Children and Families, joined nursery staff and children at Families First in Birdholme as representatives of 'Cool Milk' emphasized the positive impact milk has on the wellbeing of thousands of children across the UK.

World School Milk Day is organized by the... READ MORE...
School Kids Clean Up In Chesterfield
Friday 23rd September 2011 A team of volunteers joined local police and council workers to carry out a clean-up in Chesterfield.

Officers from the Newbold and Brockwell Safer Neighbourhood Team (SNT) organised the face-lift at a garage site off Sanforth Street. The area had been subject to complaints by local residents who said youngsters were littering the area and it had become neglected. READ MORE...
Chesterfield Pupils Get Spaced Out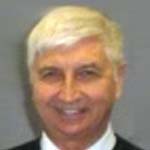 Tuesday 20th September 2011 Lucky Chesterfield pupils are to visit the Centre for International Space Research at Korolev City and take part in sessions with a leading Russian professor, scientists, ex-cosmonauts and experts in space exploration.

Professor Alexander Martynov, a leading scientist advising on the Russian 'Manned Mission to Mars' programme, has already spent time tutoring pupils in Derbyshire secondary schools. Now, a delegation of 47 pupils from Long Eaton School and Chesterfield's Parkside School are visiting the country to increase their knowledge of space exploration. READ MORE...
It's Already A Week Of Celebrations At Chesterfield College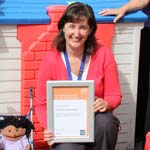 Tuesday 20th September 2011 Even though the academic year has just started, Chesterfield College already has reason to celebrate following an OFSTED Outstanding award and a nomination in the first ever national Times Education Supplement Further Education awards due to it's success in employer engagement.

The OFSTED Outstanding award has been presented to the college's Nursery in recognition of its hard work and effort in ensuring all children feel happy, safe and are stimulated to develop skills and increase their confidence and self-esteem. The Nursery offers valuable support to students... READ MORE...
Chesterfield Student Fights Extradition To The US
Sunday 11th September 2011 A Chesterfield student has once again appeared in court in London, facing extradition to the US over claims that he ran a website with links helping people to watch films online.

Richard O'Dwyer, a student at Sheffield Hallam University could face up to five years in jail if convicted of copyright offences. He maintained at City of Westminster Magistrates Court on Friday that attempts to extradite him to the US are illegal and refused to give consent to his extradition. His case will now be heard again in two hearings, one due to take place at Marylebone Magistrates on November 3rd, and the second on November 17th. His lawyers are expected to argue that his conduct does not amount to an extraditable offence and that the case breaches Mr O'Dwyer's human rights.
Apply NOW For Your Childs Secondary School Place
Saturday 10th September 2011 Although they've only just gone back to begin a new academic year, parents of year six pupils are being warned they need to apply now to Derbyshire County Council to get their child a place at secondary school in September 2012.

Around 7,600 year six primary school children - who were born between 1st September 2000 and 31st August 2001 - have been sent information on the application process. READ MORE...
Safer Schools Recognised By Pioneering Award
Monday 5th September 2011 As Chesterfield children prepare to return to school this week, news comes of a pioneering new award that is being offered to Derbyshire schools that will equip pupils and staff with basic life-saving skills.

The 'St John Ambulance Schools Mark' will be awarded to those that show a significant commitment to the safety and health of their school community. The criteria for achieving the standard includes teaching important first aid skills that could teach even the very youngest children skills which would make the difference between a life lost and a life saved. READ MORE...
A Life Saving Lesson For Deerpark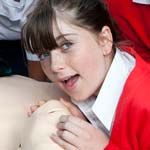 Thursday 1st September 2011 Junior pupils from Deer Park School in Wingerworth had a lesson with a difference - when they studied first aid, staying safe and life saving techniques.

And all the school - children aged from 4 to 11 - got the chance to climb aboard an Ambulance to see if they could bring the 'resus Annie dummy' back to life!

Working with their non-emergency transport contractors Ambuline, the Chesterfield Royal's Head of Communications, Sarah Turner-Saint piloted the first-aid day as part of Deer Park's health week. READ MORE...
Local Sainsbury's Take Part In UK School Games Relay Race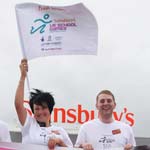 Wednesday 31st August 2011 Tomorrow heralds the start of the UK School Games, and this year the event is to be held in Sheffield, at the Motorpoint Arena.

Ahead of the event, sponsored by Sainsbury's, staff from the Chesterfield and Dronfield stores have been taking part in the flag relay race, which sees the UK School Games Flag carried around 13 selected stores, finally ending up at the Arena for the beginning of the competition.

Chesterfield and Dronfield held the third and fourth legs... READ MORE...
Top Of The Class For GCSE Students
Thursday 25th August 2011 It's been a bumper year for 8,700 GCSE students who received results in Derbyshire this year, with 79 per cent receiving five or more A* to C GCSE's, which is an improvement of five per cent on last year.

More than half - 58 per cent- have achieved five A* to C grades including English and maths, again, up by four per cent on last year.

These results maintain a five-year improvement trend for performance across Derbyshire from 47per cent in 2006/7. READ MORE...
'Trip Of A Lifetime' For College Student Michael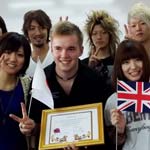 Wednesday 24th August 2011 Chesterfield College hairdressing student, Michael Wild has been proudly flying the flag for the town in Japan this summer as the College signs a sister school agreement with Takasaki Beauty Mode College.

The College laid on a 10-day trip for work-based learner Michael, where he attended classes at Takasaki College, took part in its annual hair and beauty show and assisted in preparation for its 'Summer Live Event'.

Concluding the trip, Michael was a special guest at the launch of the new agreement, which was televised on Japanese TV... READ MORE...
Students Across Chesterfield Make The Grade At A Level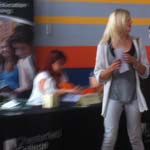 Thursday 18th August 2011 It's been a successful day for over 2,700 local students who picked up their 'A level' results today. Provisional results from all 28 schools and academies in the county, which offer post-16 education, show that results have improved for the sixth year running.

It's been a particularly bumper year for boys too - with 100 more than last year taking an A level or equivalent. They have also been shown to take a greater number of qualifications at level 3.

Data for each school or establishment is still being analysed... READ MORE...
St Mary's Bus Crash Driver Faces Court Sentence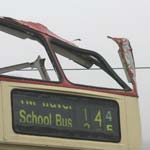 Thursday 11th August 2011 The driver of the TM Travel bus that crashed into a low bridge near Chesterfield on 15th March has today been sentenced at Chesterfield Magistrates Court.

Wayne Oliver, 34, of Dinnington was driving the double decker bus, carrying children from St Mary's Catholic High School when it tried to pass under the low level bridge at Whittington Road at around 8.15 am.

14 children were taken to hospital, 2 seriously injured after the accident. TM Travel terminated Mr Oliver's employment immediately after the crash. READ MORE...
RSPCA Opening Doors For Local Young People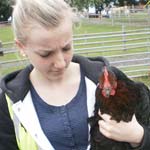 Thursday 4th August 2011 An innovative apprenticeship scheme is about to be launched in Chesterfield, meaning that many young students can now achieve their dream of working with animals.

It is the ambition of many young people leaving school to pursue a career in animal husbandry and welfare, but sadly there are few opportunities. Vet's courses at university are just about the hardest to get onto and much of the available work with animals is voluntary.

The RSPCA in Chesterfield is now about to do its bit to change this. READ MORE...
St Mary's Bus Crash - Man In Court Today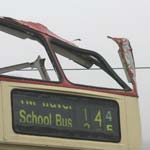 Thursday 28th July 2011
A man has appeared at Chesterfield Magistrates this morning, pleading guilty to driving without due care and attention after the bus he was driving crashed into a bridge at Barrow Hill, injuring several pupils of St Mary's High School on March 15th this year.

Wayne Oliver, the driver of the TM travel bus, was not in court this morning but submitted a guilty plea.

He has now been asked to attend court on 11th August when he will be sentenced.
Chesterfield College Confirms Departure Of Principal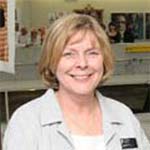 Tuesday 26th July 2011
It has been confirmed today that Principal Judith Mcarthur has now been suspended from Chesterfield College.

Speculation had been mounting in recent weeks that Mrs Mcarthur was no longer in charge at the specialist arts centre on Sheffield Road. A statement released today by Frank Smith - Chair of the Corporation Board reads, "I would like to make the College's position clear in regard to recent reports regarding the absence of Mrs McArthur from the College. To infer that Mrs McArthur's suspension is due to financial irregularity is completely unfounded and untrue." READ MORE...
25 Years, 10 Children And 28 Days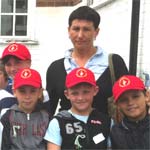 Sunday 24th July 2011 It was an event that shook the world and changed the lives of many in the surrounding area and, 25 years on, the disaster at Chernobyl still means that toxins survive in the surrounding area, causing suffering and illness.

Now 10 children, all aged 10 years, are in Chesterfield for the next month, experiencing life out of their country for the very first time, along with what friends say is their first taste of fresh air and fresh food.

Chris Broome is the Chairman of the Derbyshire Dales and the East Midlands and South Yorkshire link of the charity, Chernobyl Children Lifeline READ MORE...
Bowl The Kids Over This Summer Holiday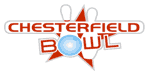 Thursday 21st July 2011 Chesterfield Bowl on Storforth Lane, Chesterfield, are offering a surefire hit for the kids over Summer, 'Summer Special Offer' Vouchers.

Valid throughout the Summer Holidays, offer prices (with voucher download and print) are £12 p/lane p/hour and £5 each for 2 games each, 9am to 5pm. READ MORE...
Good Enough To Eat...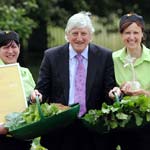 Monday 18th July 2011 Award-winning school chefs are celebrating after scooping a national prize for the quality of their food and service.

Caterers at The Meadows Community School, Old Whittington, beat teams from across the country to be crowned Secondary School Catering Team of the Year.

Derbyshire County Council's catering service nominated the school for the Local Authority Catering Association (LACA) awards.

The awards recognise caterers from local authorities... READ MORE...
Grassmoor Gets Second Place - Official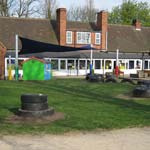 Monday 18th July 2011 The Chesterfield Post today received confirmation from the organisers of the playground competition that Grassmoor Primary School has been announced as runner up in Ronseal's Playground Project Competition, beating off strong competition from over 1,200 schools across the UK.
Following a competitive public vote on the 'Ronseal UK' Facebook page, the school took second spot with a total of 5,653 'likes' - over 1,000 votes behind official winners, Murrayburn Primary in Edinburgh. It will now receive a Timberline story tellers chair, £300 worth of Ronseal product plus Woodland Trust tree packs to help spruce up their outdoor space. READ MORE...
Roll Up, Roll Up For The Big Summer Read
Monday 18th July 2011 Some good news for parents who are wondering how to entertain their kids for the next six weeks with news that Big Top treats are being lined up in Derbyshire libraries this summer with some circus razzamatazz for young readers.

Circus skills workshops, talks by a popular children's writer, cartooning, storytimes and crafts are among the FREE events organised by Derbyshire County Council libraries for this year's Summer Reading Challenge.

This year's theme is Circus Stars, as children between 4 and 12 are encouraged to read six library books throughout the summer holidays. READ MORE...
"Thanks For Your Support" - Grassmoor Primary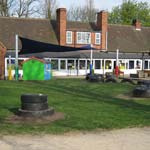 Saturday 16th July 2011 Sadly, we have heard that Grassmoor remained behind the Scottish school by 1,000 or so votes at midnight and so did not win the competition.

They have told us however that, though they are disappointed, they will now try to fundraise in order to get the playground their children need.

Thank you to everyone who voted in support of the school.


You will have seen the feature we have been running all week on the Chesterfield school that is desperately in need of votes in order to win a new playground. Ronseal UK has drawn up a shortlist of 6 schools from throughout the UK that was chosen from over 1,000 entries. The winning school will get a brand new £30,000 state of the art playground. READ MORE...
Caps And Gowns For Chesterfield Children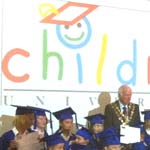 Thursday 14th July 2011 Over 200 children from Chesterfield schools donned caps and gowns earlier this week in order to attend their very own 'graduation ceremony'.

18 schools, both primary and secondary, throughout the town have taken part in 'The Children's University' scheme which sees children as young as 4 encouraged to participate in out of hours learning activities, accruing points towards a 'degree' or award.

It was a proud moment for the children, their parents and staff... READ MORE...
New School Builds A Future For Students
Wednesday 13th July 2011 After 17 months in the making Springwell Community School will celebrate it's official opening this Friday (15th July).

The state-of-the-art school at Staveley was one of the first to be delivered through Derbyshire County Council's Building Schools for the Future programme. Costing £17.2 million it boasts cutting edge ICT, a library, hall, indoor and outdoor dining areas, specialist science and technology areas and flexible teaching spaces. The school has however retained its original sports hall and the performing arts block - both of which were less than 10 years old. READ MORE...
Taking Care Of Our Future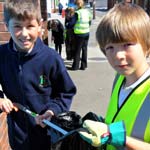 Tuesday 12th July 2011 Chesterfield Borough Council's Street Scene team have recently visited local schools to promote the Council's priority in keeping our streets and parks free of litter and dog mess.

The Street Scene team have a number of duties including issuing fixed penalty notices for dog fouling and littering but strongly believe that education is one way to actively promote a cleaner and safer borough.

Cllr Chris Ludlow, Executive Member for the Environment at the Council said: "Keeping Chesterfield clean isn't just about emptying bins..." READ MORE...
Big In Japan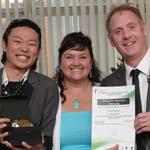 Monday 11th July 2011 Hair and Beauty students at Chesterfield College received their certificates of achievement, not just in front of an audience of parents and friends but also industry leaders in Japan via a live Skype feed.

Students studying each level of Hairdressing and Beauty Therapy all had their moment in the spotlight and a selection of exceptional students went on to be presented with additional awards for their effort and achievement.

One such student was Takumi Miyamori who received an award marking the very first internship placement the College has hosted... READ MORE...
Derbyshire School Win National Title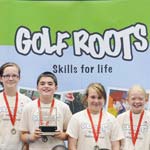 Friday 8th July 2011 One of the smallest schools in Derbyshire has finished top of the class in one of the country's biggest golf competitions.

Osmaston CE Primary School, in Ashbourne, only has 118 pupils, but their team of 10 emerged victorious from a competition which has featured more than 8,000 youngsters from 42 counties.

The school came through the regional qualifying stages to represent East Midlands in the final of the Golf Roots Primary School competition at Loughborough University. The finalists had to pit their Tri Golf skills against 10 ... READ MORE...
College-Wide Celebrations in Chesterfield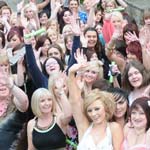 Wednesday 6th July 2011 Once again the achievements of students of Chesterfield College have been recognised by all departments.

From Engineering to Catering, Public Services to Art, the amazing work and dedication of each group of students has been marked at Celebration of Achievement events taking place both at the College and at venues across the area.

Childcare students celebrated gaining their various levels of qualification at Ringwood Hall in Staveley. During the glitzy event the students also had chance to present the Head teacher of Clowne Junior School with a cheque... READ MORE...
Jack Charlton Scores A College Award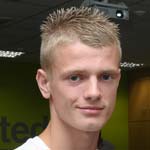 Wednesday 6th July 2011 Joinery student, Jack Charlton has been presented with an esteemed award at the Chesterfield College Joinery Celebration of Achievement evening held at the College's conference centre at J29a, Markham Vale.

Jack was presented with the award by College Deputy Principal, Julie Richards, not only for his excellent course achievements over the past year but also in recognition for his fantastic performance at the UK SkillBuild competition in Nottingham where he achieved 3rd place in the Bench Joinery category. Jack says, "I'm really grateful that the College gave me the opportunity..." READ MORE...
A Royal Celebration For Chesterfield Students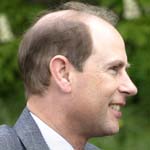 Tuesday 5th July 2011 Learners from Chesterfield College have celebrated their achievements on the Duke of Edinburgh Award scheme in right royal fashion, with His Royal Highness the Earl of Wessex, Prince Edward.

Two teams of learners from the Chesterfield College Foundation Studies DofE centre were asked to attend a celebration day at Lea Green. The day was full of high-octane activities including high rope courses and a team swing.

The Chesterfield College Foundation Studies DofE centre was also given the opportunity to present its outstanding work ... READ MORE...
Cast Your Vote And Make It Child's Play For Local School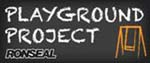 Tuesday 5th July 2011 Pupils and staff from a primary school in Chesterfield are celebrating after their school was chosen as a finalist in a national competition to win a new school playground.

Grassmoor Primary School has beaten off competition from over 1,200 other entrants to be chosen as one of only six finalists in the competition.

Other finalists running for first prize include Bordesley Green Primary School in Birmingham, Le Cateau Community Primary School in Catterick Garrison, Murrayburn Primary School in Edinburgh, Roman Hill Primary School in Lowestoft and St Gabriel's Roman Catholic Primary School in Rochdale. READ MORE...
No-one's A Winner From Day Of Teacher's Strike Action
Thursday June 30th 2011 Toby Perkins, Labour Member of Parliament for Chesterfield has said tonight that, "Only dialogue will bring about a fairer deal for teachers and uninterrupted schooling in the public sector pension row."

Today, many schools across Chesterfield have suffered disruption due to strike action by hundreds of National Union of Teachers (NUT) and Association for Teachers and Lecturers (ATL) members. READ MORE...
Schools Currently Affected By Teacher's Strike
Thursday 30th June 2011 - 08:45 Three quarters of Chesterfield schools remain open for business this morning as public sector workers strike. Many though are experiencing disruption as some year groups face a day off whilst others are able to go in for the day.

A list of schools and their status is below though some schools have not yet let us know whether they are open today.The current list of schools affected by today's teacher's strike are as follows: READ MORE...
Schools Out For Summer For Teachers Too!
Monday 20th June 2011 It's a season of firsts and new initiatives for Chesterfield Football club, and here's another one!

To celebrate the end of term and bid farewell to staff members that are leaving your school, please join us for our shared end of term party for teachers on Friday 22nd July at the B2net Stadium.

For ONLY £20.00 per person, there will be a two-course supper (no school dinners here!) as well as our very own school disco. It will be the perfect way to start your summer! READ MORE...
Katie Finishes Third In National Wella Competition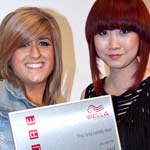 Tuesday 14th June 2011 A huge well done goes to Chesterfield College Level 3 Hairdressing student Katie Beer, 21, and her model Lin Lin (Nikki) Xu for their success in the finals of the Wella Xposure competition held in London.

The pair finished an impressive 3rd place in the Commercial Cutting and Colouring event. After reaching the regional heats in Manchester (via submission of photographic evidence) and beating some serious competition there (including Chesterfield level 3 learners Claire Storer and Jess Daniels) Katie progressed onto the prestigious national finals event at the London International Technical Studios right in the heart of the capital. READ MORE...
Charity Gig Raising Funds For Special School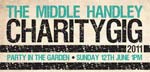 Friday 10th June 2011 Top local musicians will be heading to a village near Eckington this weekend for the latest Middle Handley Charity Gig.

Acoustic Angels, Junkyard Dog and Badge are among the acts set to perform at the event, with all proceeds going to Stubbin Wood School in Mansfield.

Organiser Andy Birks, whose daughter Ella attends the special needs school, came up with the idea of staging a music event to raise funds a few years ago. READ MORE...
Chesterfield College supports Hallam FM's Cash For Kids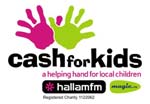 Monday 6th June 2011 Chesterfield College is getting behind Hallam FM's 'Cash for Kids' campaign by sponsoring the Allstars vs Hollyoaks football match being held at the Don Valley Stadium on Saturday June 18th.

The Cash for Kids charity, set up in the 1970s, has raised millions of pounds to help sick, disabled and disadvantaged children in South Yorkshire and the North Midlands. Each year it supports 1,000s of children who are ill, under privileged or that need extra care and guidance by providing grants to individuals, other charities, groups and the health sector. Anyone that wants to see the Hollyoaks cast in action can register for tickets online at www.hallamfm.co.uk/charity/hollyoaks-football-match/ for a minimum donation of £2.
Chesterfield College Arts Festival 2011 Events Calendar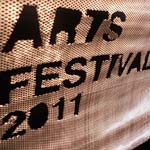 Wednesday 1st June 2011 A full diary of events for Chesterfield College's Arts Festival 2011.

Theatre, Dance, Music, Lectures featuring acting, technology, TV presenting, filming, art and design along with many others over the month of June, in and around Chesterfield and the College. READ MORE...
Destination Chesterfield For College Students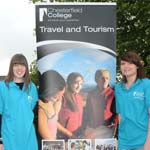 Wednesday 1st June 2011
Travel and Tourism students from Chesterfield College have teamed up with Destination Chesterfield to promote the town to young people in the surrounding area.

As part of their course, the students have been promoting Chesterfield across the local areas of the College's 3 campuses, explaining just how much there is to do in the town with particular reference places to eat, play sport and shop. As part of the drive the students put up posters, handed out flyers and manned information desks all in a bid to raise awareness of the variety of facilities in Chesterfield. READ MORE...
Parents Anger Against School Places 'Lottery'
Tuesday 31st May 2011 Parents in Chesterfield are expressing concerns today after they say that many children have been refused places at the primary school of their choice.

Many of these children though already have siblings who currently attend their first choice school and campaigners say that two children at different schools will seriously affect their lives.

They are now calling on parents to sign an online petition that they hope will force Derbyshire County Council to address the issue in a full council hearing. 3,500 signatures are needed. READ MORE...
Spring Bank Holiday Activities In NE Derbyshire
Wednesday 25th May 2011 Places are still available on boredom busting school holiday programmes which will be running at all North East Derbyshire District Council's leisure centres.

Aquafun, arts and crafts, trampolining and swimming lessons are among the half term activities on offer at Dronfield Sports Centre and Sharley Park Leisure Centre from 31st May to 3rd June. Plus, Eckington Swimming Pool will be running an Activity Camp from 31st May to 3rd June with swimming, sports and games. Sessions run from 9am to 4pm and cost just £7.50 a day. READ MORE...
Half Term Soccer Camps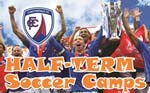 Wednesday 25th May 2011 Chesterfield Football Club are holding half-term 'European Championship' Soccer Camps during the mid-term break.

Tuesday 31st May, Thursday 2nd and Friday 3rd June at Dronfield, Sharley Park and Brookfield for 7 to 12 year olds. Organised by the Spireites Community programme, they recommend booking in advance. READ MORE...
Radio 1 Xtra's DJ Bailey Spins At The Donut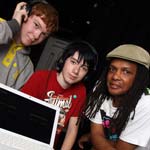 Tuesday 17th May 2011 Youngsters from Bolsover and Chesterfield were recently given the chance to work alongside a national radio DJ and produce their own CDs and artwork as part of a hands-on project.

Dozens of Chesterfield teenagers have joined forces with Radio 1 Xtra's DJ Bailey in a session aimed at creating their own DJ mixes in the workshop and to boost their skills, confidence and motivation.

They also got the chance to produce a digital CD cover and write a short biography about themselves. READ MORE...
College Students Achieve Regional Skillbuild Success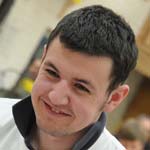 Monday 16th May 2011
Carpentry, Joinery, Brickwork, Painting and Decorating students from Chesterfield College achieved amazing success at the East Midlands Skillbuild event held at New College Nottingham last week.

Several students will now represent Chesterfield at the national finals in September at Leeds College of Building and then subsequently on to a World Skills event. It was a long day and the learners were under intense pressure to compete at the highest level against Colleges from across the whole of the East Midlands but the students produced amazing work achieving glowing accolades. READ MORE...
College Students Support Ozbox In Gruelling Fundraiser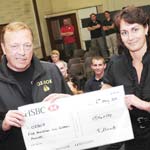 Monday 16th may 2011 Public Services students from Chesterfield College teamed up with Derbyshire Constabulary's Ozbox scheme to raise over £514 for Thomas Fletcher, a toddler from Walton who suffers from a rare lung disease that may eventually lead to him needing a lung transplant.

After completing a six-week course in the boxing-based fitness programme, the mixture of pre and post 16 students took part in a sponsored three-hour non-stop gym session that was difficult to say the least! Many of the students have now become 'boxing leaders' and are now set to go on further training courses which will allow them to become Ozbox mentors in their communities. READ MORE...
Social Networking Surgeries For Student Finance Advice
Friday 6th May 2011 The Student Loans Company is to run a series of student finance surgeries to give real-time advice to those going to university this autumn.

Advisors will be on hand to answer questions from students in the East Midlands on Friday 13th and 20th May.
To ensure students have their funding in place at the start of term, new students are reminded that they should apply for finance by 31st May and returning students should submit their applications by 30th June.

Student Finance England's Processing Manager Andy Topham said: "We want to encourage East Midlands' students to join our student finance surgeries on their designated days..." READ MORE...
Chesterfield Learners Win Hair And Beauty Competition
Wednesday 4th May 2011 Hair and Beauty students from Chesterfield College were victorious after an Inter-College competition in which they competed against teams including both North Notts and West Notts Colleges.

Held in the College's Dome building, the day saw the learners produce results in several categories of competition including hairstyles themed on Japanese anime; impressive Avant Garde hair creations and a variety of Nail Art.

After adding up the scores per 1st, 2nd and 3rd places in each category Chesterfield College ran out eventual winners. READ MORE...
Christopher Digs Deep For School's Eco-Project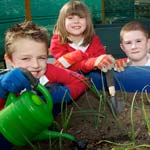 Wednesday 30th March 2011 A green fingered dad from Chesterfield has been helping his son's school improve their eco- credentials as part of his employer's Volunteering Grants Programme.

Dad-of-one Christopher Newton, 48, from Hasland has been supporting Hasland Infant and Nursery School's outdoor projects since 2008 and has now donated a total of £2,000 that has been made possible by Staff Volunteer Grant donations from Yorkshire Bank.

Christopher is Customer Service Officer at the Chesterfield branch READ MORE...
Funding Fears Prompt Action At Chesterfield College
Thursday 24th March 2011 Chesterfield College remained open today despite some staff taking part in Industrial Action that resulted in some disruption to lessons.

The strike was part of a national day of action by UCU, who were protesting about changes to pensions and pay cuts along with job security as major funding cuts begin to bite. Chesterfield College is looking at a budget reduction of £2.8 million this coming year that may result in 30 jobs being lost. Strikers are expected to return to work tomorrow.
College Faces Cuts Of £2.8m
Wednesday 23rd March 2011 There are expected to be job losses at Chesterfield College as the centre faces a £2.8 million pounds funding cut this coming financial year.

It's a huge blow to the college that has over 4,700 students on a wide range of courses, including an extra 2,500 adult education classes.

Bosses at the Infirmary Road site have issued a statement saying that the college has to take a "range of measures in order to ensure its continued sustainability as a key provider of education and training in Chesterfield, North and Mid Derbyshire." READ MORE...
Stanley Dyson - His Legacy Lives On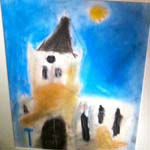 Monday 21st March 2011 Three children aged between 8 and 11 were feted in London after winning a special art competition celebrating the life and work of a recently discovered local talent.

Readers of The Chesterfield Post will recall the exhibition held at Chesterfield Museum featuring the work of recently discovered local artist Stanley Dyson.

Stanley had taught at New Whittington Secondary School in the '50's, moving to Norfolk in later years. His works had been stored in his attic, and after his death in 2007, sold by his daughter at auction. READ MORE...
An Arresting Sight For School Staff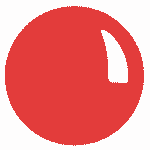 Friday 18th March 2011

Staff turning up for work at one North East Derbyshire School had to pay for the privilege this morning. It wasn't however the start of a new 'pay as you work' scheme - but a cunning ruse to raise cash for Comic Relief!

The 'Pay £1 to Park' at Eckington School was organised by UFI, the school's young people's council, alongside the Youth Service and the Eckington Safer Neighbourhood Team. They stood guard on the gate from 7.30 am to catch teaching staff and test their generosity as they arrived. READ MORE...
St Mary's High School Bus Crashes In Barrow Hill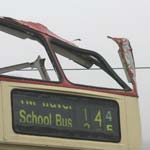 Tuesday 15th March 2011 More details are now becoming known about the crash of the no 144 bus this morning as it ferried children to St Mary's High school.

The double decker hit the railway bridge on Whittington Road at around 8.30 this morning. It's not yet clear why it had taken that route where height restrictions are clearly marked. The roof of the bus was completely ripped off as it tried to travel under the low railway bridge.

18 teenagers between 11 and 17 were taken to Chesterfield Royal and treated for shock, along with bumps bruises and lacerations. READ MORE...
Urban Design Conference Comes to Town
Monday 7th March 2011 North East Derbyshire is about to welcome top-level speakers from across the design industry as it hosts an event aimed at promoting best practice in urban design.

The conference, part of the council's Urban Design Academy, will help to host the event on Tuesday 8th March at Westthorpe Business Innovation Centre at Killamarsh.

The Academy was launched last year alongside partners, Chesterfield College and the Homes and Communities Agency, to improve the quality and design of urban spaces across the district. READ MORE...
PITCOM Make IT Happen For Primary Schools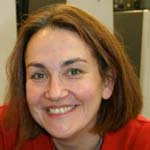 Wednesday 23rd February 2011 North East Derbyshire MP Natascha Engel has written to all local primary schools urging them to enter the 2011 'Make IT Happen' national technology competition.

The 'Make it Happen' theme of 'Pass IT On' calls for schools to use IT to connect with people to make a positive impact on their lives.

The competition for primary school students aged nine to eleven has been launched by the Parliamentary Information Technology Committee (PITCOM) and e-skills UK, the Sector Skills Council for Business and Information Technology... READ MORE...
Fatal Road Collision At Chesterfield College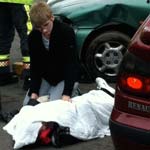 Thursday 17th February 2011 This was the scene outside Chesterfield College at lunchtime after a fatal collision took place just outside the entrance on Infirmary Road. One young person was killed and several others were injured. One man lost his leg and another young victim suffered spinal injuries and faces a battle to walk again.

The driver was believed to have been under the influence of drink at the time of the collision and was arrested at the scene. If convicted he could face 14 years in jail for causing death by dangerous driving. Over 1,000 students were witness to the incident that happened just before lunchtime and prompted an immediate response from all the emergency services - OK. We confess, it's not real... READ MORE...
You Can 'Stomp' The Beat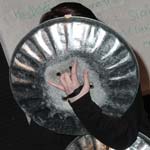 Monday 14th February 2011 As part of student workshops on the Performing Arts course two of the cast, Paul Gunson and Manasa Jackson, spent two days at Chesterfield College showing off their talents and sharing their tips for performing on stage every night.

The Chesterfield Post was invited along and caught up with cast and students afterwards to find out what it was all about.

Paul and Manasa told us that, "Stomp was born on the street and taken to the Edinburgh Festival in 1991 where it won the Perrier Award". READ MORE...
Chesterfield Apprentices Get 'Fired Up'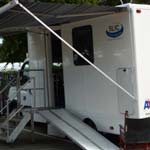 Friday 4th February 2011 With Apprenticeships on the rise and becoming a popular alternative to A level qualifications, National Apprenticeship Week (7th - 11th February) aims to celebrate the work that students do along with the scheme itself.

Chesterfield College is hugely involved, offering a variety of placements,and is taking part in the week by helping to raise money for good causes. Hair and Beauty Therapy apprenticeship students will be showcasing their talents by offering a wide variety of low cost treatments, such as Indian Head Massage, Pedicures and Brow Shaping, at a Charity Event at Ashgate Hospice. READ MORE...
Every Little Helps Foster Aspirations In Local Kids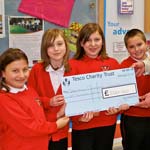 Wednesday 26th January 2011 A Primary School in Chesterfield is celebrating after being awarded £800 by a Supermarket Charity Trust.

Tesco donates thousands of pounds of cash every year to local good causes from their Community Budget that is managed in-store by their Community Champions. The store on Lockoford Lane yesterday presented a cheque to Heath Primary School to help with their Children's University project.

Headteacher Mrs Kim Neville and a group of Y5 and Y6 children and Children's University Co-ordinator Rebecca Wilkinson visited the store... READ MORE...
£2.5m Investment Boost For Our Region
Tuesday 4th January 2011 There's good news today for both businesses and the unemployed in Chesterfield with news that £2.5m of new funding and grants is now available for Apprenticeships across the East Midlands region.

Chesterfield College has announced that it's been selected as a managing partner by the National Apprenticeship Service, Skills Funding Agency and European Social Fund and will work with training providers across the East Midlands in delivering the funding to jointly support businesses and ensure the training of a new generation for economic recovery. The initiative follows the launch of the College's innovative Apprenticeship Academy at the beginning of December. READ MORE...
Cleaning Up The Future In Chesterfield's Parks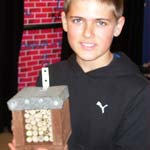 Tuesday 4th January 2011 Chesterfield Borough Council's Street Scene Enforcement team has been working with pupils at Parkside School to help improve local parks.

The students, who came up with their own ideas on how to improve the parks, built bird boxes and insect habitats around Rothervale Washlands off Derby Road. They also created wildlife habitats, litter picked and surveyed the Washlands for wildlife.

At Langer Lane young people helped design and build a living wall, carried out litter picks and designed a mural to transform the changing rooms. READ MORE...
Back To School For Chesterfield MP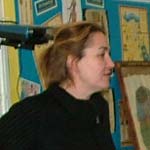 Tuesday 21st December 2010 Schoolchildren in Chesterfield heard first hand about life in Parliament when their local MP visited their school last week.

Natascha Engel, MP for NE Derbyshire visited New Whittington Primary School, an Enhanced Resource School, with Hearing Impaired Units on both the Infant and Junior sites. The school, which caters for children aged between 3-11 has integrated hearing impaired children into mainstream classes for over 40 years and teaches children to sign.

Natascha Engel was able to talk about her own experience... READ MORE...
"Shutting The Door On Aspirations Of Young People"
Monday 13th December 2010
"Shutting the door on aspirations of young people" - that's Chesterfield College lecturer and Union Representative James Eadon's view on the Government's proposals to withdraw EMA for young people from poor families as part of the spending review.

Like many places Chesterfield College took part in a national day of action today, to campaign against the cuts and make Whitehall aware of the strength of opposition to the proposed abolition of the allowance and the impact it will have on low-income families. READ MORE...
Bringing History To Life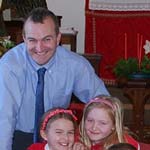 Sunday 12th December 2010 During a period when most schools in Chesterfield closed as a result of the bad weather, one actually opened its doors - for the first time in more than 40 years.

The old village school at Handley, on the outskirts of Ashover, closed as a centre for learning almost 41 years ago. But, during last week's ice and snow, the building once again echoed to the sound of youngsters hard at work on their lessons.

After their boiler failed, Children from Stretton Handley Church of England Primary School on Beresford Lane... READ MORE..
SCHOOL CLOSURES DUE TO SNOW...
Tuesday 30th November 2010 Here's a list of school closures due to the snow from today. If your school is closed and you want to add it to the list, go to the forum or our facebook page and add it, we will then add it to our page here... READ MORE...
No Sugar, But Life Is Still Sweet For Chesterfield Apprentices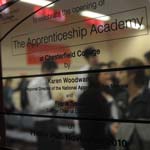 Monday 29th November 2010 Despite the widely reported cuts in Higher Education funding that have caused protest and anger amongst students worried about tuition fee implications, one less reported fact is the rise in funding for the Apprenticeship scheme.

In fact, the Chesterfield Post can today report that £250 million of additional funding has been made available by the Government to support in work training facilities for students.

In Chesterfield that funding has already reaped rewards. READ MORE...
Best School From Nottingham To Leeds!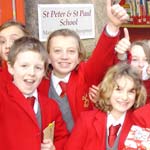 Thursday 18th November 2010
A Chesterfield School is celebrating after climbing 41 places in the league table and becoming the highest performing prep school between Leeds and Nottingham.
Chesterfield's only independent junior school, St Peter & St Paul, based at Hady Hill, teaches children between the ages of 4 to 11 and currently has 125 pupils.

It jumped to 68th place in a survey of the Country's top 600 independent schools, having been in 109th place a year ago. READ MORE...
Jog Group Launched At College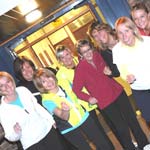 Thursday 4th November 2010 Chesterfield College has become the first employer in Derbyshire to launch an official jogging group for it's members of staff.

Led by keen runner, Lyz Evans, Schools Liaison Assistant at the College, the group quickly got into it's stride and is proving to be extremely popular, with sessions taking place once a week and more people set to join over the coming weeks and months.

The College is keen to encourage healthy living in both its students and staff and was eager to take part in the Jog Derbyshire initiative... READ MORE...
Students Take A 'Pregnant Pause' At London Station
Thursday 14th October 2010 Chesterfield College Childcare and Health and Social Care students took part in a 'Flash Mob' alongside other volunteers including Holby City star Duncan Pow at London's Victoria Rail Station in a bid to raise awareness of FASD (Foetal Alcohol Spectrum Disorder) on International FASD day in September.

Organised by NOFAS UK (The National Organisation on Fetal Alcohol Syndrome in the UK) this is the organisation's third annual 'Pregnant Pause' event. On the ninth minute of the ninth hour of the ninth day of the ninth month the group and their 'balloon babies' froze on the spot for exactly nine minutes to tell the world that women will have healthier babies if they take a nine-month break from alcohol. READ MORE...

College's Salon Quality Attracts Industry Pros From Japan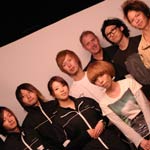 Tuesday 12th October 2010
The reputation of Chesterfield College's hair and beauty salon attracted visitors from far and wide this week, all looking to gain an insight into the experience of the UK hair and beauty industry.
Students from hairdressing colleges in Japan, currently on internships here in the UK, visited the Infirmary Road campus, taking part in lessons and swapping techniques with its resident students. Japanese College Directors also took a tour of the campus and met with staff. The visiting students also took advantage of the College's excellent Quadrant restaurant... READ MORE...
College Graduates Give Chesterfield's Public A Show Of Success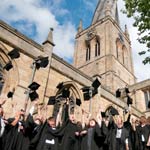 Tuesday 12th October 2010 It was a first for Chesterfield College when more than 100 proud graduates celebrated at the Crooked Spire, after a procession through the town centre.

Over 200 guests were there to see the students receive their qualifications, which ranged from Foundation degrees to Advanced Professional Diplomas.

The Mayor and Mayoress of Chesterfield, Chesterfield College Principal Judith McArthur, Professor John Coyne (Vice Chancelloe at the University of Derby), Michelle Fraser (Associate Dean at Leeds Metropolitan University) READ MORE...
New Facilities For Meadows High School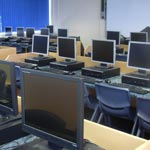 Wednesday 15th September 2010 A Chesterfield Secondary School is celebrating the opening of its new Student Resource and Learning Centre.

In a project unique to the area, The Meadows Community School in Old Whittington has revamped it's old Library and ICT facilities to create two new, state of the art rooms which will house lessons and provide informal work areas for the students. The suites now contain 60 computers - for teaching ICT and homework, learning and help for young people who may not have Internet access at home - along with books, newspapers and magazines. One computer is specially adapted for partially sighted students and staff. READ MORE...
Building Life Skills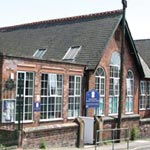 Year six children at New Whittington Primary school got a taste of town planning when they took part in a unique project designed to coincide with 'money week' in school.


In collaboration with Chesterfield council's planning officer
Alan Morey
, aided too by money experts from
HSBC
retired Recreation Officer
Geoff Cass
and the
Tourist Information Office,
the class brief was to design a Leisure Centre and submit the plans to a pretend Council planning committee .They would be split into five management teams and their plans would then be assessed by Alan as if they had been submitted formally...
READ MORE...
OTHER SCHOOLS AND COLLEGE ARTICLES
OTHER SCHOOLS ARTICLES -

A small section of the full article will be shown here of up to eight recent articles relating to this section. This will give you an idea of what the story is about so you can choose to go to the main article page and read in full. This area will soon be full of the most recent articles that are not yet archived.

OTHER COLLEGE ARTICLES -

A small section of the full article will be shown here of up to eight recent articles relating to this section. This will give you an idea of what the story is about so you can choose to go to the main article page and read in full. This area will soon be full of the most recent articles that are not yet archived.
Schools and College Articles