CLUBS & ASSOCIATIONS NEWS IN AND AROUND CHESTERFIELD

You can see a list of local Clubs and Associations HERE.
Please CONTACT US if you would like to add yours.

Cathy Wants To Share Her Secret To Weight Loss Success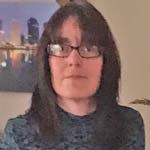 Saturday 24th December 2016 To celebrate the start of 2017, a slimming expert from Chesterfield is sharing her secret for successful slimming to help local people make their healthy New Year's resolutions a reality.

Two years ago as a busy working mum of two, Cathy could not bare to watch the scales keep creeping up anymore, "I found I used to wear large baggy clothes to hide my size" she shares.

"After suffering a Slap Tear in my shoulder, it stopped me from attending my local gym and from doing the day to day chores, which caused even..." READ MORE...
Kelly Said "No" To Dieting - And Dropped 3 Dress Sizes!!!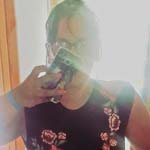 Saturday 24th December 2016 A slimmer who transformed her life by dropping 3 dress sizes is using her success to shape a whole new career helping other people change their lives and achieve their weight loss dreams too.

Kelly decided to join Slimming World after she could no longer fit into her size 18 clothes! "I wasn't going shopping unless it was for clothes a size smaller. So I made the decision to join Slimming World.

"I was excited, but very nervous, literally having tried every fad diet under the sun - with little or no results! I was very apprehensive..." READ MORE...
No Need To Pretend Anymore - I Can Now Say I Like Who I Am!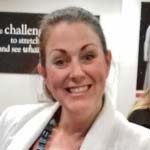 Saturday 24th December 2016 Slimmer Niki, who transformed her life by losing over 4 stone, is using her success to shape a whole new career helping other people change their lives and achieve their weight loss dreams too.

Before her journey began, Niki's weight was something that she tried not to acknowledge as it crept up and up, "I was stuck in a rut and food was my comfort and my enemy all rolled into one.

"I came across as confident, but inside, I was full of doubt. It was all pretence. The jolly persona, the painted on smile - people would never have..." READ MORE...
'The Unknown Warrior' - An Evening With John Chester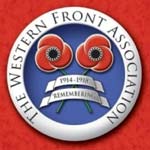 Thursday 20th October 2016 Chesterfield's Western Front Association presents John Chester's talk on Unknown Soldiers and the Unknown Warrior.

John's talk begins with a quick look at some of the other Unknown Soldiers of the Great War, France, Belgium, Italy, Poland, Germany and the USA, telling the stories of their choosing, burial and memorials.

It then moves on to an in depth look at the British Unknown Warrior - how he was chosen, his return to the UK and his journey to Westminster Abbey for his interment, and then on to how it affected ordinary people. The talk ends... READ MORE...
The Doc Said 'New Hips' - So Rachel Said 'New Body'!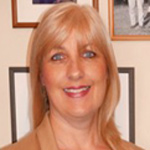 Monday 10th October 2016 Rachel Pierce, who has transformed her life after a double hip operation, is using her success to shape a whole new career helping other people change their lives.

Rachel, a mum of three, now grown up children found that after each pregnancy, she gained more weight. "I did manage to get some of the weight off myself by trying various diets but after each child was born, I found I was just getting heavier."

She was also starting to find it harder to get around, born with the condition, bi-lateral hip displasia, it meant that she suffered from a lot of pain in... READ MORE...
'Zeppelin Raid On Nottingham' Talk With John Beech At WFA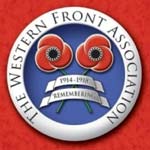 Wednesday 24th August 2016
WFA Member and regular attendee at Chesterfield Branch meetings, John Beech has undertaken meticulous research into the Zeppelin raids over Nottingham and Nottinghamshire during The Great War.

At his talk on Tuesday 6th September at 7:30pm, he will look at the German air strategy at the beginning of the war, how the city of Nottingham prepared, the first fatality, Zeppelin raids in the County, including Retford and the major raid on the city of Nottingham on September 24th 1916. John will sum up by questioning if the Zeppelin raids were a failed strategy... READ MORE...

Jo Races Down The Scales And Re-launches Slimming Club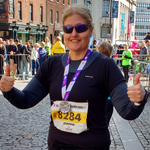 Tuesday 28th June 2016 When Jo Alvey, from Bolsover, decided to set herself the challenge of running the Edinburgh half marathon with two friends, for Diabetes UK, she knew she would have to take the plunge and finally tackle her weight issues.

Now 3 stones lighter, having not only completed Edinburgh (raising £551.10 for the charity) but also two further half marathons, she's looking forward to a healthier and slimmer future.

The 47 year old Project Manager, knew that after years of... READ MORE...
Corrie Star Kym Marsh Visits Brand New Fitness Centre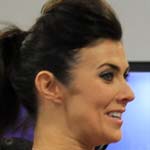 Sunday 10th January 2016 "I'm 40 this year and I wanted to come into my forties being as fit as I can! I changed my lifestyle and it's helped me a lot. It's hopefully helping other people!" That was actress, singer and fitness guru Kym Marsh speaking to The Chesterfield Post as she visited the newly opened Queen's Park Sports Centre on Saturday, and spoke to many users of the facilities on Boythorpe Road.

The centre has been made possible by funding of £6.725 million from Chesterfield Borough Council, £2.5 million from Chesterfield College, as part of a partnership agreement, £2 million of National Lottery funding... READ MORE & AUDIO...
Chesterfield's New Queen's Park Sports Centre Opens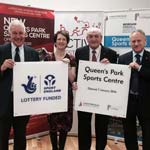 Friday 8th January 2016
"We're here to make a difference to the community of Chesterfield!" That was Principal of Chesterfield College (and former student) Stuart Cutforth, as he and other dignitaries officially opened the new Queen's Park Sports Centre on Thursday morning.

The Chesterfield Borough Council-run centre has already created a buzz - with 820 people having signed up for membership in the last 3 months alone - having opened its doors on Tuesday 5th January, and will open from 6.30am Monday to Friday and from 8am on Saturday and Sunday... READ MORE, AUDIO & VIDEO...
All 'Sett' For Derbyshire's Badgers With Ben On ITV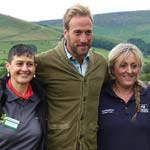 Wednesday 18th November 2015 Derbyshire Wildlife Trust's badger vaccination programme is to feature on ITV's Countrywise with Ben Fogle next week.

Ben and the Countrywise team joined Trust volunteers in Edale to see how badger vaccination is carried out.

Tim Birch, Head of Advocacy and Conservation Strategy said, "The team remarked on what a fantastic experience it was to witness a badger vaccination first hand and didn't mind the 4.30am start! And Ben Fogle was really impressed with our work." READ MORE...
Young People's Achievements Celebrated At The Proact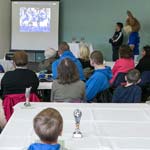 Friday 6th November 2015 The efforts of several inspirational young people were celebrated at the Proact last week, as the third annual Chesterfield FC Community Trust Junior Awards took place in the Zoe Edge Room at the Community Hub.

Attended by around eighty youngsters and their families as well as some of the sponsors, the awards featured montage videos showing last season's action as well as the work of the Trust. 

Chester the Fieldmouse was on hand as was the... READ MORE & AUDIO...
Chesterfield Scarsdale Rotary Gets Down To 'Brass Tax'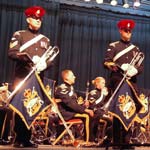 Tuesday 19th May 2015

Chesterfield Scarsdale Rotary Club welcomed The Band of the Royal Armoured Corps on the night of May 16th in order to raise money for Help For Heroes.

Chesterfield's prestigious venue, The Winding Wheel, set the scene for the series of orchestral performances with accompaniments from Sir Richard Arkwright's Masson Mills Band, as well as vocals from The Perfect Pitch Children's Choir who opened the show, all before welcoming the Royal Armoured Corps to the stage for a full brass set with musical director, Major Mark Aldridge at the... READ MORE...
Chesterfield Canal Receives £87,500 Investment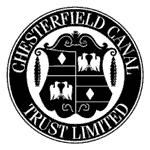 Friday 27th March 2015 Work to restore Chesterfield Canal continues in a bid to boost tourism and attract businesses and investment into North East Derbyshire.

Veolia Environmental Trust has awarded £37,500 which will go towards the manufacture and installation of new gates at Staveley Town Lock and a further £50,000 has been approved by Derbyshire County Council to complete the installation and to pay for stone copings to finish and protect the new lock walls at Staveley Town Basin. Construction will take place throughout the year at the Staveley Basin site as work is carried out to bring the new... READ MORE...
New Cadet Training Centre In Dronfield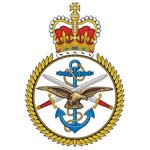 Friday 20th March 2015 Works are developing in Dronfield to build a new Cadet Training Centre on Hartington Road.

The centre, that will be used by the Air Training Corps (ATC) is being constructed on the same site as the Cadets' former training hut and is currently on target to be completed later this year.

Works commenced on site in January, since which time the Cadets' former training facility has been demolished and the foundations have been laid for the new brick-built structure. READ MORE...

Chesterfield To Host National Canal Festival In 2016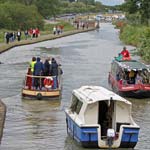 Friday 6th March 2015
There's good news ahoy for our local Waterways - with the announcement this morning that Chesterfield Canal has been chosen to host a prestigious national festival at it's Staveley Town Basin.

The Chesterfield Canal Trust says it will be 'delighted' to host the Inland Waterways Association National Trailboat Festival during the Spring Bank Holiday 2016.

Highlights will include an illuminated parade of boats on the Saturday night and a convoy right up to the River Rother at St Helena's on the Monday. READ MORE...
Local Group Funds Available From Council's Community Chest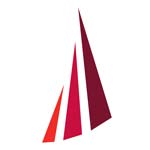 Friday 6th March 2015 Applications are currently being invited for local groups to receive funding of up to £5,000 through Chesterfield Borough Council's community chest.

Registered charities, community and voluntary groups in Chesterfield or with strong links to the borough can apply for grants between £1,000 and £5,000 from the scheme, which aims to improve facilities for residents.

The activities applied for must support the priorities set by local people at the council's Community Assembly meetings. READ MORE...

'Hear All About It' At Hollingwood Hub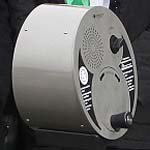 Wednesday 18th February 2015 The Chesterfield Canal Trust has unveiled the latest attraction at Hollingwood Hub in the shape of an 'audio post'.

Visitors enjoying the canal's attractions can simply wind a handle a few times to hear the machine play a short message. There are eight messages from which to choose - about the canal, the Trust and local history.

Wherever possible, the recordings were made by people who did the work or have detailed local knowledge - Dave France is a member of the Chesterfield Canal Trust Work Party and he tells the story of installing the massive... READ MORE...
Spireites Community Trust Blog 3 - Fitness At Christmas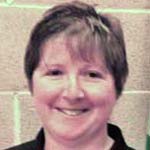 Wednesday 17th December 2014 - Other Sports proudly sponsored by CASA Hotel They tell me that it is just under two weeks to Christmas Day on the Radio this morning and the pace of shopping, cleaning, decorating, planning are all stepping up but what about my fitness campaign?

I can't say it is stepping up like the other things in my life - but thanks to an online training programme - I have joined for December - a Christmas Countdown - I am keeping going. I don't know about you but these grim, dark mornings are a real killer to motivation for me and Jack (remember him from my last Blog?). We all need to find something to help us retain what motivation... READ MORE...
Christmas Fayre Hosted By Lifehouse Church At The Proact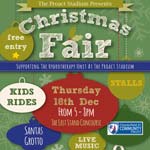 Monday 15th December 2014 The Lifehouse Church, a Chesterfield Church and registered charity, part of the Assemblies of God Denomination is hosting a fantastic Christmas Fayre in association with the Chesterfield FC Community Trust, at the Proact - and is raising funds to support the Hydrotherapy Unit at the stadium.

The Fayre is from 5pm to 8pm on Thursday 18th December, and is FREE ENTRY for everyone.|

There are going to be Kids Rides, Stalls, a Santa's Grotto, Live... READ MORE...

Spireites Community Trust Blog - Warm Glow Of Winter Walking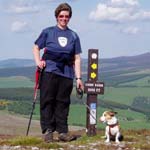 Monday 8th December 2014 - Other Sports proudly sponsored by CASA Hotel
Wow, things have chilled down outside a little this week! Winter is definitely nibbling at my fingers but this has not put me off my quest for greater fitness, in fact it has driven me outside with my aging but faithful training companion, Jack (the Russell) to walk and shuffle along.

It is a well-known fact that having somebody to train with is motivational and whilst I am not advocating that you just pop out and buy yourself a dog purely for this purpose, you may want to consider finding a friend or a training buddy which will help you get you out there. READ MORE...
NEDDC Put Ridgeway Craft Centre Up For Sale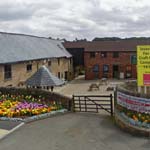 Monday 24th November 2014 North East Derbyshire District Council has placed Ridgeway Craft Centre up for sale and is inviting expressions of interest from eligible community organisations across the District.

The Craft Centre, on Main Road, in Ridgeway, was recently designated as an asset of community value which means that the owner is required to give notice of an intended sale, allowing eligible community interest groups up to six weeks' to register an expression of interest to bid for the property.

Anyone interested has until 25th December 2014 to register... READ MORE...
The Spireites Community Trust Blog - Fitness Fever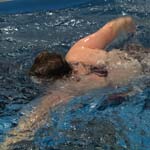 Wednesday 19th November 2014 - Other Sports proudly sponsored by CASA HotelThis may seem like a strange time to start a fitness campaign but to be honest, how do you pick when to start something like this?

We always start a diet on that mythical Monday and we usually pick the New Year or just after Easter to start getting fit - it is the guilt of all the over indulgence I guess.

Actually, for most people who might be taking part in in events which require them to get fit next Spring and Summer, late October early November is the right time to start laying down the aerobic base - the endurance stuff to me and you... READ MORE...
Eckington Cubs Win Swimming Gala And More...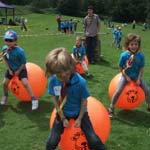 Thursday 16th October 2014 Eckington Cubs won the Dronfield District swimming Gala last Saturday which was held at Eckington Swimming pool leisure centre.

Four groups took part in the event which included a variety of age grouped races from 8 to 10 ½ front-crawl, backstroke, breastroke, mixed relays and even a non swimmers race in the shallow end. The emphasis of the evening was inclusivity of all abilities and to have fun.

6th Eckington Cub Pack had 14 Cubs working well as a team through support, encouragement and performance to win the Medley Relay... READ MORE...
Caledonians To Meet At Carsington Water Wildlife Centre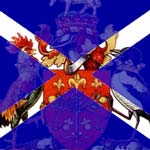 Wednesday 30th July 2014 The next meeting of the Association is a Weekend Lunchtime Venture and will take place at the Wildlife Centre at Carsington Water this Saturday, 2nd August.

The plan is to meet at the Wildlife Centre at 2pm. All are welcome to come along and join them where an expert guide will help observe native and visiting birds, in a splendid natural setting, followed by a pub meal on what should be a lovely day out.

Anyone not wishing to join the walk are very welcome to join the Association later at the Knockerdown Inn, to eat at around 5pm, and located nearby... READ MORE...
Chesterfield Western Front Association August Meeting Details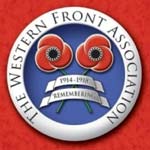 Wednesday 30th July 2014 The next Branch Meeting of the Chesterfield Western Front Association will be at 7.30pm on Tuesday 5th August 2014 at Chesterfield Labour Club, Unity House, 113 Saltergate.

The speaker, Mr Tony Bolton, the Branch Chairman, will, during the Centenary year of World War I, talk about how the British mobilised in August 1914.

For more information please contact Mr Mark Macartney (Vice Chairman) on 01623 812110, check the branch website at www.wfachesterfield.com or email chesterfieldwfa@gmail.com
Tapton Lock - "One Of The Country's Finest Green Spaces"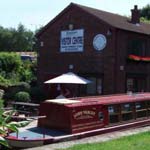 Monday 28th July 2014 Tapton Lock, a quarter mile stretch of the Chesterfield Canal, has been named one of the country's finest green spaces, after receiving a prestigious Green Flag award.

The national award, handed out by the environmental charity Keep Britain Tidy, recognises and rewards the best green spaces in the country - and the site, run by Derbyshire County Council, stood out after impressing the judges as a welcoming space and a peaceful haven.

A record-breaking 1,476 parks and green spaces have received... READ MORE...
An Invite To The People Of Chesterfield From The Air Cadets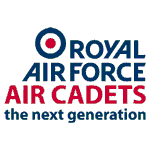 Tuesday 15th July 2014
The air cadets have been in Chesterfield for decades and they are still going strong today.

On Sunday 20th July, the local Air Cadets are opening the gates to give you a glimpse of life as a cadet at Chesterfield's own 331 Squadron.

Come along to this exciting event, and bring all your family members to join in on the minibus pull, mobile climbing tower and then relax with a cup of tea and piece of cake whilst enjoying a performance from the incredible Flying Ukes. READ MORE...

New Footbridge Opened At Chesterfield Canal Festival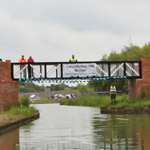 Tuesday 1st July 2014
A new footbridge built over Chesterfield Canal in Staveley has been officially opened.

Councillor Joan Dixon, Derbyshire County Council's Cabinet Member for Jobs, Economy and Transport, opened Constitution Hill bridge on the first day of the Chesterfield Canal Festival on Saturday.

The bridge links the footpath from Staveley High Street to the Trans Pennine Trail and the canal towpath on the other side. READ MORE...
Chesterfield Project Serves Former Armed Forces Personnel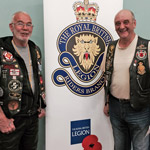 Sunday 29th June 2014 For the past six months, The Armed Forces Hub has taken place at the Proact Stadium - a project aimed at supporting veterans of all ages who are looking to make the transition back into civilian life.

The scheme aims to provide all of the services that veterans may need coming away from the Armed Forces under one roof, signposting veterans towards vital information.

The official opening of the event took place on Friday 27th June, with dignitaries such as the Mayor of Chesterfield, Alexis Diouf, The Mayoress Vickie-Anne Diouf, as well as the MP for Chesterfield, Toby Perkins and... READ MORE & AUDIO...
Learning Disability Carers Community Seeks Volunteers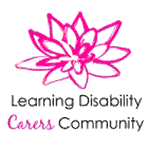 Saturday 28th June 2014 Learning Disability Carers Community is a local group run by and for people who care for someone with a learning disability.

They hold monthly meetings at Edmund St. Activity Centre on the last Thursday of each month, organising workshops and/or guest speakers as and when requested by carers.

Run by volunteers, the LDCC are a fully independent organisation aiming to promote and support learning disability carers and to give them a voice. They are now looking for volunteers - if you are a learning disability carer or have an... READ MORE...
Forever Young? A New Community Club Is Waiting For You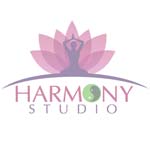 Friday 30th May 2014 If you're forever young - then a newly formed social group has just the thing for you!

Based at Staveley Harmony Community centre (situated at the bottom of Middlecroft Road) the Forever Young Club meets every Tuesday from 7.30pm to 9.30pm.

Costing £2.50, and including biscuits and a coffee,the club runs a whole range of activities including tai chi, dominoes, darts, and chess. There is also dancing and debates. READ MORE...
A Mission To Help The Community For New Staveley Centre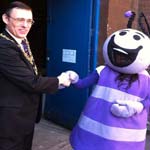 Tuesday 6th May 2014 A new Community Centre in Staveley was opened on Friday 11th April, by his worship the Mayor of Chesterfield, with the Open Day also attended by Chesterfield MP Toby Perkins, Barry Dyke and Helen Elliot.

The Harmony Studio Community Centre, in conjunction with Staveley Harmony DECCA, is run by local Staveley people, who have themselves previously been in need of help from the community.

People such as Yvette Dislins, the founder of Staveley Harmony DECCA, who is physically disabled after suffering a stroke four years ago... READ MORE...
Dave Berry Is A Hit With The Chesterfield Canal Trust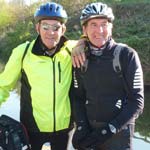 Tuesday 22nd April 2014 Dave Berry had lots of hits, such as 'Little Things', in the 1960s. He is now a big hit with the Chesterfield Canal Trust.

On Tuesday April 15th, Dave cycled the full length of the Chesterfield Canal from Chesterfield to West Stockwith on the River Trent, that's 46 miles altogether, to help raise funds for the Trust.

You can support Dave's ride by making donations via the Chesterfield Canal Trust website, alternatively you could hand in your donation at Tapton Lock Visitor Centre or Hollingwood Hub... READ MORE...
Local Rotary Clubs Prepare For St Georges Day Celebrations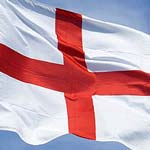 Tuesday 8th April 2014 Rotary Clubs in the Chesterfield area are set to celebrate St Georges Day with a special dinner in honour of England's patron saint.

This social event is being held at Chesterfield FC's Proact Stadium on St Georges Day itself, which is Wednesday 23rd April, 2014, and the meal begins at 7.00pm for 7.30pm.

A traditional English meal of soup, roast beef, apple pie, cheeseboard of English cheeses, and coffee, also includes the historic 'Ceremony of the Roast Beef', which dates back to medieval times.  As well as the toast to England... READ MORE...
Ginny Davies In 'Something Fishy' At The Hollingwood Hub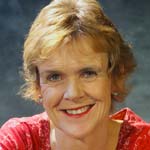 Monday 24th February 2014 After her wonderful performance of 'Double Booked' last year, the Chesterfield Canal Trust is delighted to welcome Ginny Davis back to Hollingwood Hub.

Something Fishy is the latest in the Ruth Rich saga. It is a witty and entertaining show in the style of television favourites Outnumbered and My Family, describing a middle aged mum's efforts to keep everything running smoothly as chaos unfolds.

All goes to hell in a handcart when Ruth's typical teenage son, Fred, is banned from school trips so severely that he can only participate in a trip to... READ MORE...
Chesterfield Caledonians Talk On The Scottish Highlands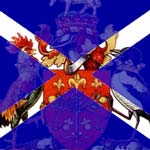 Wednesday 5th February 2014 Chesterfield and District Caledonian Association are fortunate to have secured the presence of Mr. Andy Firth from Coal Aston for their next meeting.

A well known professional speaker, Mr Firth will give a slide presentation with commentary on the Western Ross area of Scotland, covering Torridon Loch Maree and the Far North and it promises to be an entertaining and fascinating journey through the Scottish Highlands.

The Event starts at 7:30pm on Saturday 22nd February at... READ MORE...
Franke Sissons: More Support For Youth Sport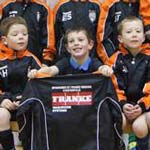 Tuesday 28th January 2014 - Other Sports proudly sponsored by CASA Hotel
Franke Sissons has been manufacturing washroom and catering products in Chesterfield for 230 years, this year.

But the Company, which employs over 80 people at its Carrwood Road factory in Chesterfield, is also a keen supporter of youth sport and good causes locally. 

So, when John Mason, a laser programmer with Franke Sissons, suggested Wingerworth Junior Sports Association (WSJA) was in need of new team coats for its Wingerworth Wolves Under 7s squad, the Company agreed... READ MORE...
Burns Celebration Dinner & Dance Night 2014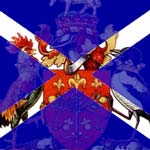 Thursday 9th January 2014 Chesterfield and District Caledonian Association's Burns Celebration Annual Dinner and Dance takes place on 25th January 2014 at The Chesterfield Hotel.

The evening will include the traditional Piping in and Address to the Haggis, The Toast to the Immortal Memory of Robert Burns, the 'Toast to the Lasses' and the 'Response by the Lasses', all followed by dancing to continue through until after midnight.

Dinner is a four course meal with coffee, whisky for the toasts... READ MORE...
High Praise For Chesterfield's Holmebrook Valley Park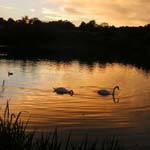 Monday 23rd December 2013 Judges from the national Green Flag award have commended Holmebrook Valley Park.

The Green Flag award is run by the Keep Britain Tidy campaign and recognises top quality parks and open spaces.

Holmebrook Valley Park, owned and maintained by Chesterfield Borough Council, received its Green Flag for the third time this summer.

A Judge from the campaign paid an unannounced visit to the park... READ MORE...
Ashover Boasts The Unique Attraction Of 'Loos With Views'!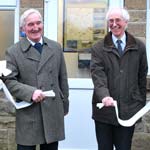 Monday 23rd December 2013 The old stone public conveniences on Moor Road have been completely renovated and the redundant telephone kiosk in the small room at the front of the building, turned into an information point featuring parish news and attractions, maps and details of local walks.

The major makeover has cost almost £27,000 and has been made possible by a substantial donation of more than £22,000 by Viridor Credits Environmental Company through the Landfill Communities Fund, and financial assistance of £5,000 from Ashover Parish Council and £2,253 from Ashover Primary Care Trust as the Contributing Third Party. READ MORE...
Friends Of Stand Road Park Plant Trees In National Tree Week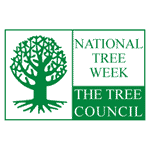 Friday 15th November 2013 Friends of Stand Road Park, and the pupils and teachers of two local schools, will plant trees on Stand Road Park as part of National Tree Week.

The Tree Council - the UK's leading tree campaigning partnership, which runs the week - has given a grant of £504 for the project.

It will see volunteers from the Friends Group and pupils from Newbold Community School and Gilbert Heathcotes Infants School plant different tree species, including Weeping Willows. READ MORE...
Record Breaking Poetry Readers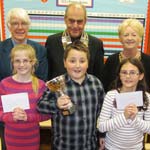 Friday 8th November 2013 Poetry reading in Chesterfield was the focus when children from local junior schools took part in the Rotary Club of Chesterfield's annual Chesterfield Junior School's Poetry-Reading Competition.

Staged for the 26th consecutive year by the Rotary Club of Chesterfield, the event was hosted this year by Calow Primary School and held on Wednesday 23rd October 2013.

A record fifteen contestants took part from five local schools, which were Abercrombie Primary School, Brimington Junior School... READ MORE...
Local Groups Asked To 'Test The Water' In New £1.2m Pool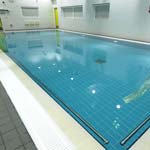 Tuesday 22nd October 2013 Community groups in Shirebrook are being offered the chance to take a dip in a brand new swimming pool, which comes complete with flashing lights, pumping music and a disco glitter-ball!

Stubbin Wood School is appealing for local organisations, such as mother and baby clubs or pensioner groups, to book swimming sessions at the £1.2m pool at its new school building in Common Lane.

The pool, which is 1.2m deep and heated to a warm 31 degrees Centigrade, was built to offer a hydrotherapy experience to the school's 150 pupils... READ MORE...
FULL & PART TIME ROLES WITH THE GIRLS' BRIGADE UK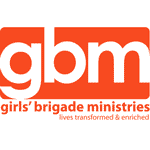 Thursday 17th October 2013 Looking for a varied and fulfilling role? Want to support the growth of a children's and youth mission?

Girls' Brigade (GB) works with the church amongst girls, children and young women in local communities - and from January 2014, our national base will be at Cliff College in Calver, nr Chesterfield/Sheffield.

We are setting up a new team at the base, and if you support our aims, have lots of initiative, and want to contribute to the bigger picture of GB's Christian mission amongst children, girls and young women, there could be a full or... READ MORE...
Swimathon Date For Kids 'n' Cancer Brought Forward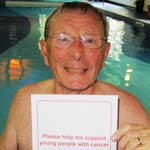 Monday 30th September 2013 As reported recently, a swimathon by a retired school-teacher to help kids with cancer, has been brought forward because his training regime in the build-up has gone so well!

David Windle, aged 69 from Newbold, and a past president of the Rotary Club of Chesterfield, is raising vital funds for the Chesterfield based charity Kids 'N' Cancer UK, by swimming a marathon length 26 miles 385 yards.

His sponsored bid will now take place over the week 7th-11th October 2013 at Ringwood Hall Hotel Health & Fitness Centre instead of two... READ MORE...
Where Can You Find A Mouse Eating Cake In Chesterfield?
Monday 30th September 2013 A previously homeless mascot welcomed children into his new pad on Friday - and signalled the opening of the community development at the home of Chesterfield FC, The PROACT stadium.

The £1.5 million project has seen the rear of the PROACT Stadium's East Stand transformed into a flagship - and unique - base for community based projects, including a gym, hydrotherapy pool and offices - alongside Chester's Den, a play area and café for families, which is open 7 days a week.

As Chester The Field Mouse welcomed young Spireites to... READ MORE...
Rotarian's Marathon Swim For Kids 'n' Cancer Charity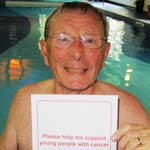 Friday 20th September 2013
A retired school-teacher from Newbold is in training for a sponsored marathon length swim, to help Chesterfield based charity Kids 'n' Cancer UK in its vital support of young people with cancer.

Rotarian David Windle, a former teacher at Newbold Community School and a past president of the Rotary Club of Chesterfield, was so moved by a recent talk given by the charity founder, Rotarian Mike Hyman, that he felt compelled to help the charity in their efforts to support children and their families who have a variety of problems associated with cancer. READ MORE...
Get Dancing In Chesterfield this September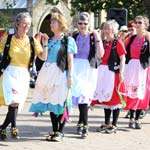 Wednesday 4th September 2013
Chesterfield will once again welcome a variety of dancers in its 'Day of Dance', event, organised by Chesterfield Borough Council.

The event takes place on Saturday 7th September between 10.30am and 3.30pm in Rykneld Square (outside the Visitor Information Centre).

The Day of Dance boasts a variety of dance styles, with return performances from many acts and new performances from Barlborough Bears, who will be performing a fusion of ballet, jazz, and street dance. READ MORE...
Chesterfield's Community Hub Takes Shape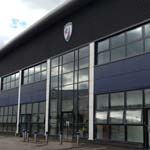 Monday 2nd September 2013 It was always to be pivotal part of the move to the Proact - and on Friday, members of the local press were given a tour of the new £1.5 million flagship Community Hub, now just two weeks away from completion.

The facility, partially funded by a grant from the Premier League Community Facility Fund, is due to open on 16th September and will provide a one-stop site for sporting activities.

Set to include a gym, a hydrotherapy pool, café, play... READ MORE & AUDIO...
Good Voice? The Lah-Di-Dah Ladies Seek Another 'Lah'!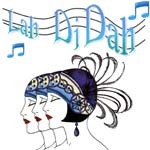 Friday 16th August 2013 'Lah Di Dah' are a Ladies Vocal Harmony group who perform regularly around Chesterfield and The Peak District, often doing a great job fundraising for Charities.

The 4 founder members of Lah Di Dah have been singing together for 4 years although their latest member (with a lot of previous experience) has been with them for just 4 weeks!

The group intends to remain small (12 at the moment) but a few new members would be more than welcome! READ MORE...
Spireites Community Trust Fun Run To Aid Charities

Friday 16th August 2013 It's been announced that The Chesterfield FC Community Trust's 5K Fun Run will take place again next month.

The annual event will take place on Sunday, September 1st, with the 5k race starting at 10am and the fun run getting underway an hour later.

Money raised will go to the Chesterfield FC Community Trust and Ashgate Hospice.

The 5k race costs £12 to enter and starts at Sheepbridge with competitors running to the Proact Stadium, finishing with half a lap of the pitch. READ MORE...
Synergy Fundraiser For Orchid Male Cancer Charity At Casa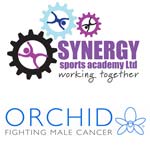 Friday 16th August 2013 A black tie event to be held next month is hoping to help promote and raise awareness of male cancer.

Synergy Sports Academy - in conjunction with Orchid male cancer charity - will be holding the evening at the Casa Hotel in September and is hoping for your support in raising vital funds for a charity that works throughout the year, to support and advise men suffering from the disease.

Synergy Sports Academy continues to work with grass roots football to develop talented young players from around Derbyshire and the... READ MORE...
Staveley MWFC Juniors Seeking Future Superstars!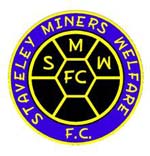 Wednesday 31st July 2013 A few exciting junior football opportunities are still available at Staveley MWFC, but they're running out fast!

Firstly, the U15s - essentially a new squad this season - are looking for quality players to add to the existing core of the team to carry on the junior successes of this successful and ambitious local football club.

If you're a parent, and think your kids are up to Staveley MWFC's high standards - or you're the 14 year old yourself - you're willing to work hard for your coaches and team-mates and become part of the Staveley MWFC 'family', then get... READ MORE...
A Record Breaking Ashover Charity Classic Car & Bike Show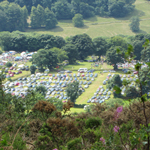 Monday 29th July 2013 Local charities are set to benefit after a record number of classic cars, bikes and enthusiasts turned up at the picturesque Ashover Show Ground, near Chesterfield, this last Sunday for an all-day rally, which has raised thousands of pounds for local charities.

Organised jointly for the third year running by the Rotary Clubs of Chesterfield, Chesterfield Scarsdale, Clay Cross and Matlock, the charities to benefit this year from the Ashover Charity Classic Car and Bike Show will be Hereditary Breast Cancer Helpline, Weston Park Cancer Charity, Hope Springs Recovery Centre - which helps local people with drugs and alcohol addiction... READ MORE...
Spanish Contingent Visit The PROACT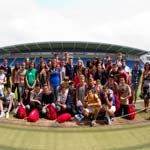 Thursday 11th July 2013 The Proact Stadium played host to some Spanish visitors, as students and leaders from the Chesterfield Centre, based in Madrid, paid the club a visit. They have been visiting the town since 1966.

The Spanish guests were greeted at the Proact by members of staff and given a tour of the facilities. The tour included a walk around the pitch and a look at the silverware and changing rooms. After their reception at the stadium they went to Stand Road Park and took part in a specially arranged training session.

A total of 38 students and two leaders have made the trip... READ MORE...
Opening Of New Adventure Play Area At Stand Road Park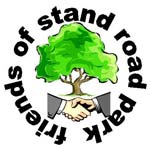 Thursday 11th July 2013 A new adventure play area for young children in Chesterfield is being opened by the Friends of Stand Road Park.

The play area will be formally opened by the children from the nursery class of Highfield Hall Primary School and the infants of Gilbert Heathcote School on 22nd July at 11.30 am.

As we reported in our previous story, the adventure play area, located near the park pavilion, has been funded by Biffa Award, a multi-million pound fund that helps to build communities and transform lives through awarding grants... READ MORE...
Sophie Adds Queen's Scout Award To Her Many Achievements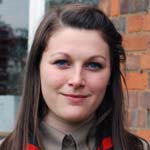 Thursday 11th July 2013 Not content with the challenge of studying for her A Levels, an adventurous student at Ockbrook School has now added the Queen's Scout Award to her long list of personal achievements.

17 year old Sophie Martin from Alfreton is the first member of Alfreton District to achieve the coveted Queen's Scout Award. Sophie has already received her Gold Duke of Edinburgh Award and has been busy fitting all her adventures around studying for four A Levels.

A very proud and excited Sophie received her honours from... READ MORE...
Loundsley Green Volunteers Receive Recognition From PM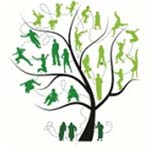 Wednesday 10th July 2013
A group of volunteers in Loundsley Green who created a vibrant community from a building due for demolition have been recognised today by Prime Minister David Cameron with a 'Big Society' Award.

The community centre now helps over 300 local people a week with skills ranging from business development to free basic IT classes for older people.

Loundsley Green Community Trust, a volunteer-run community development charity, was formed by local residents in 2010 to save the last... READ MORE...
Giving Carers Care - Chesterfield 'Angels' Hit 1 Year Mark
Monday 8th July 2013 They are the hidden army within Derbyshire - in fact, throughout the UK. 112,000 people in our county care for someone they love - someone with an illness or a disability, and many of those will be elderly or infirm themselves.

Sadly, many of those will at some point struggle to cope with 'coping', but many will remain too proud to seek help, and become ill themselves. Many of that number are not registered, believing that it is his or her 'duty' to care for someone close.

One year ago, an organisation was set up in Chesterfield to... READ MORE...
Old Whittington's Gala Day Is A Hit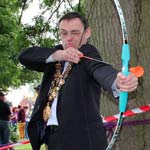 Friday 5th July 2013 Old Whittington Gala is a genuine community event and firstly, the Gala Committee would like to acknowledge, with thanks, the help of agencies and organisations without whose support the event would be difficult to stage. In particular, this years Gala sponsors, Julie and Manjit Sihota from the Nisa local store.

This year's gala was held on Saturday 29th June on The Village Green, keeping up with the 24-year tradition of holding such an event within the village. This year, the Gala's visitors enjoyed a fine, dry and warm day, with about two thousand local residents coming out to enjoy the sunshine, see what was on... READ MORE...
Chesterfield Ladies FCs New Kit Grant And New Player Info...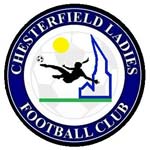 Sunday 30th June 2013 Chesterfield Ladies are proud to announce the club has received a grant from the Premier League Players Kit Scheme. The kit will be used by the new Under 11's team.

The club are also looking for players for new teams at U9's, U10's and U11's. Training is every Tuesday night from 6pm on Highfields Park, (S41 7DE). All 7 to 12 year olds welcome, no experience needed. Players are also wanted to compliment existing teams - age 7 to 70 - to attend various training sessions during the Summer.

Interested? Then contact Jon Storey on 07759 122832 or email... READ MORE..
'Verse And Worse' From Sitwell Country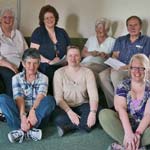 Thursday 20th June 2013 Eckington's remarkable history including "pillaging Vikings from the east to the consternation of Saxon wenches", "barbarians from the north demolishing the local grammar school" and the sensuous appeal of "red peppers" were just some of the topics included in new poetry and prose at Eckington Library on Tuesday, June 18th.

Local writing group 'We're All Write!', organised an evening of 'Verse and Worse' to entertain a capacity audience, which showed that writers in Eckington are continuing the local literary tradition begun by the historic Sitwell family authors Sir Osbert, Dame Edith and Sacheverell Sitwell of Renishaw Hall... READ MORE...
Brampton Manor's Body Transformation Challenge Triumph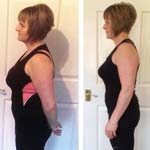 Thursday 16th May 2013 Over the last 3 months, Brampton Manor Fitness And Leisure Centre has been helping those who accepted the challenge to Transform their bodies and lives for the better and it's been such a success, they're doing it all over again - this time, raising money for Ashgate Hospice!

The challenge has now ended with the winner named as Marie Collins, who, as the pictures show, has completed an amazing transformation during the 12 weeks.

Marie says, "I will start with a big 'thank you', to Matt for introducing this challenge to Brampton Manor and his effort and support..." READ MORE...
Boxing Clever... Life After OzBox!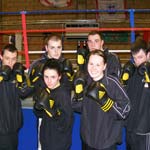 Wednesday 1st May 2013 Six young people who train with Derbyshire Constabulary's OzBox team have gone on to win bouts as amateur boxers.

The four young men and two young women have been working with OzBox, which is a non-contact, boxing-based fitness scheme, for a number of years.

In recent weeks they have all got in the ring for competitive bouts and all six were victorious. 18 year olds Kieran Carte, James Drury, Lewis Hopkinson and Elizabeth Allcock along with 15 year old Jade Ashmore and 21 year old Ben Gore all triumphed during the bouts held across Derbyshire. READ MORE...
Friends Of Spital Cemetery Thank 1st Calow Scouts For Help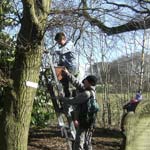 Monday 29th April 2013
One local charitable group has praised the efforts of another for their help in making the environment better for local wildlife.

The Friends of Spital Cemetery would like to give the 1st Calow (St Peter's) Scout group a big 'thank you' for their help in building and putting up various bird boxes in the Cemetery.

On Sunday the 14th April, various bird boxes were placed around the cemetery, including those for Owls, bats and robins, along with... READ MORE...
Chesterfield Scout Group Hits The Jackpot!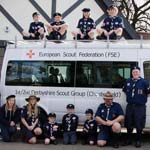 Friday 19th April 2013 A traditional scout troop from Chesterfield has received a funding boost, thanks to players of a charity lottery.

The 1st/2nd Derbyshire Scout Troop of the European Scout Federation was awarded £10,000 by People's Postcode Trust, a grant-giving charity, funded entirely by players of People's Postcode Lottery.

The scouts have used the money to replace their ageing minibus ahead of a trip to the Netherlands this summer for a European jamboree. The bus is used by all members and sections of the group including Otters, Cubs, Scouts & Rovers. READ MORE...

Baltic Crossing - In Demand And In Chesterfield. Twice!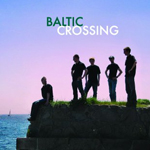 Thursday 11th April 2013 Baltic Crossing is a fantastic five-piece band made up of young traditional musicians from Finland, Denmark and the UK. Wherever they meet, at least one must cross the Baltic Sea - hence their name - and they are appearing twice in Chesterfield in the space of a few days!

They have played at big festivals such as Womad. and they became the first folk music group to be selected for the ECHO Rising Stars recitals, where young talented performers were hand-picked to play at some of the world's most famous venues.

The band's excellent blend of fiery folk music, dynamic stage... READ MORE...
Hot Fingers Point To A Great Night At The Whitwell Centre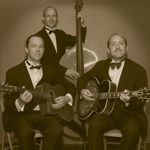 Thursday 11th April 2013 People are talking and we don't like it! Keep mum!

Word has it on the streets that April 26th will see Whitwell Centre turned into Fat Sam's Speakeasy, complete with fun casino, gangsters, flappers, art deco refurb, moonshine and music from the era which will be supplied by the unbelievably cool HOT FINGERS BAND, secured at a reasonable rate following short negotiations.

You are invited to pay your respects to Fat Sam following his untimely demise and to the Hot Fingers Band. Vintage 1920's - 1930's dress is optional, but an offer you can't refuse, as it will add to the atmosphere of the evening... READ MORE...
Dare You Tackle The 'Beast Of Bolsover'?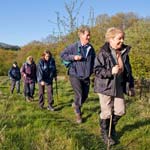 Friday 5th April 2013 History, heritage and the 'Beast of Bolsover' will help put a spring in the step of those taking part in a Walking Festival featuring a murder, a Crooked Spire and an appletree knoll.

The 'Beast' of a walk is a 20 mile hike round Bolsover passing historic houses along the way and taking its title from the fearsome nickname of local MP and keen walker, Dennis Skinner.

There's something for everyone, from a one mile toddle for families and young children, to a longer stroll for less seasoned walkers, up to a... READ MORE...
Singing For Sands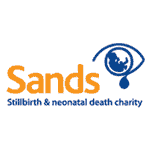 Monday 25th March 2013 Singing for Sands is a musical event taking place at the Speedwell Rooms, Staveley on 6th April, to raise money in memory of Luke David Ions for our Baby Memorial Garden Fund.

Tickets are only £8 each and all proceeds go to the fund!!

If you can't attend but would like to support, there are raffle tickets for sale (£1 each or £5 per book) and there are some amazing prizes including 2 tickets for the "We Will Rock You" musical at Sheffield Arena, Horse riding lessons, Days out at Gullivers and Hardwick, £50 Box of Thorntons Chocs, and more. READ MORE...
Inner Wheel Club Of Chesterfield Enjoys Trip To London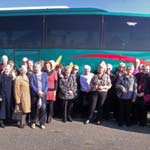 Wednesday 27th March 2013 President Adrienne Handley organised a two day bus trip to London on 14th and 15th March 2013 inviting Rotarians, members from other clubs, family and friends.

The bus carrying 40 passengers departed Chesterfield at 8.30am on the 14th bound for a 2 day break, arriving in London at 12.30pm. Passengers visited Oxford Street, Harrods prior to a Guided Tour of The Houses of Parliament.

After a short break at the Park Plaza Westminster Hotel the group of happy travellers were driven to the Cafe Consort in the Albert Hall... READ MORE...
Chesterfield Cheerleaders Come Home Champions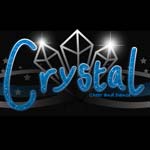 Monday 25th March 2013 The adverse weather was 'snow' barrier to a group of Chesterfield cheerleaders who travelled to Dudley yesterday (Sunday 24th March) to represent the town in the Cheer Nation UK competition.

And it was well worth it after Crystal Cheer and Dance returned home as Pom pom Champions and with two second place trophies in other disciplines.

The group was set up by local teacher Steph Miles and she said she was very proud of all the pupils who performed so well on the day. Although they've been running less than a year, they've already scooped several awards... READ MORE & VIDEO...
Chesterfield Schools Public Speaking Competition 2013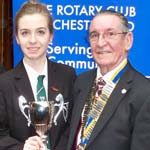 Monday 25th March 2013
The final of the Chesterfield Schools' Public Speaking Competition 2013 was the highlight of the club's annual Ladies Day held at the Olde House, Newbold, Chesterfield on Friday 22nd March 2013, with the three finalists judged by their audience.

The finalists were Laura Norman and Beatrice Soakell from Netherthorpe School, and Hannah Rodger from St Mary's High School. Finalist Leroy Wagstaffe of Hasland Hall Community School was unable to attend due to illness. The speeches were amusing, original and delivered with impressive confidence. READ MORE...

Brampton Manor Prize Draw Winner Terri 'Overwhelmed'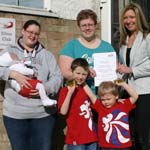 Monday 4th March 2013 Declaring herself 'overwhelmed', Terri Warburton of Chesterfield picked up her prize on Saturday morning after winning The Chesterfield Post's recent prize draw to win a six month family membership to Brampton Manor Country Club.

The 16th century property boasts a range of opportunities including squash courts, swimming pool and fitness suite and Terri, her partner Rachael and children will now be able to enjoy those facilities.

After being presented with her passes from Isobel Gibbions... READ MORE...
Spireites Inspiring Young Drivers

Friday 8th February 2013 An 'Inspired Drivers' course is being put on by the Chesterfield FC Community Trust to help young learner drivers' improve their driving skills education.

The intensive six-week course, which starts on Monday, February 11th, will see learners taught by ADI trained instructors one night a week at the Proact Stadium, to help them prepare for lessons and the driving test.

The course content includes instruction on basic car maintenance and the importance of road safety. After being given the relevant instructions, learners will then take the controls of a vehicle in the stadium car park, where they will park in a bay and complete a demo drive. READ MORE...
Rotary Burns Night Celebration Helps New Charity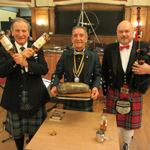 Thursday 7th February 2013 A traditional social event to celebrate the life of Scottish poet Rabbie Burns has also ended up helping local people recovering from drug and alcohol addiction in the Chesterfield area.

The Rotary Club of Chesterfield held its annual Burns Night Celebration at the Winding Wheel in Chesterfield on Monday 28th January 2013.

A 'Roll-a-Coin' competition raised £120 for the recently launched local charity 'Hope Springs Recovery Centre', a support centre based at Springwell House, Newbold Road, that aims to provide crucial additional support for... READ MORE...
Chesterfield Lottery Boat Seeks More Crew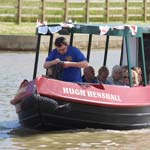 Wednesday 6th February 2013 Eighteen months ago, the Chesterfield Canal Trust won £60,000 from the People's Jubilee Millions on ITV to build a tripboat.

After being built and launched last year and officially named the Hugh Henshall by the Duke of Devonshire at the Chesterfield Canal Festival in Staveley, it was taken to its permanent home on the Chesterfield Canal at Kiveton Park.

No ordinary vessel, it is fully accessible for the disabled, with an electro-hydraulic system to enable any user to steer the boat from anywhere within it, regardless of disability. READ MORE...

Spireites Launch New Youngsters' Matchday Club
Wednesday 6th February 2013 An exciting new matchday club for youngsters is being launched by the Chesterfield FC Community Trust later this month.

Chester's Matchday Club, which is for children aged 5 to 14, will start on the day of Chesterfield's game at home to Gillingham on Saturday, February 23rd.

Those attending the club will take part in an hour-long football coaching session at a venue close to the Proact Stadium before taking their seat for the match. They will also be involved in a penalty shoot-out at half-time in front of thousands of cheering supporters! READ MORE...
"Thank You" From Chesterfield's Inner Wheel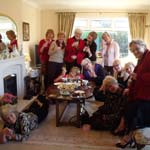 Thursday 13th December 2012 Members of the Inner Wheel Club of Chesterfield are pictured celebrating their 2012/2013 year so far and would like to thank the staff at Chesterfield Post for reporting our activities and Charitable works this year.

A Happy Christmas to you all and to all those who have supported our events, Chesterfield Market Stall, knitting Fish and Chip Jumpers, attending our Christmas Extravaganza at St Thomas' Church.

Congratulate yourselves Chesterfield residents... READ MORE...
Piano Memorial To Ashover Music Festivals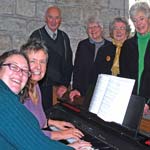 Tuesday 11th December 2012

Ashover's All Saints Church has been presented with a new, state-of-the-art electronic piano by organisers of the very successful classical music festivals which were staged in the village for almost thirty years, purchased with funds that remained after all invoices were paid for the final festival in 2010.

The piano was officially handed over to the church on Sunday when the Rector, the Revd. Ralph Lawrence, described it as "a most generous gift to the whole community". READ MORE...

Chesterfield Caledonians Celebrate Their Patron Saint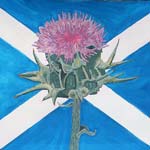 Monday 3rd December 2012 Chesterfield and District Caledonian Association held their Annual St Andrew's Church Service and lunch on Sunday 25th November.

Although there was a strong wind factor, this did not detract from the enjoyment of the service of Thanksgiving and Praise.

A good number of Caledonians and friends joined the Congregation of St Andrew's United Reformed Church for the Church Service. A number of the St Andrew's congregation are also members of the Caledonian Association and there has been an eighty year relationship between the two organisations. READ MORE...

National Honour For Bakewell Road Safety Campaigner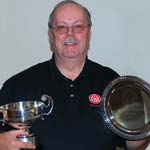 Tuesday 20th November 2012 Derbyshire road safety campaigner Bill Storey has been awarded one of the country's most prestigious honours for his long and tireless efforts to improve driving standards.

Retired police officer Bill of Wye Bank, Bakewell, has been presented with the Fred Welch Rosebowl by the Institute of Advanced Motorists for his outstanding work in furthering the aims of the IAM, the UK's leading road safety charity, which is dedicated to saving life by improving the driving and riding skills of all road-users.

Bill, a former Derbyshire Police class 1 driver and... READ MORE...
Santa Cruises The Chesterfield Canal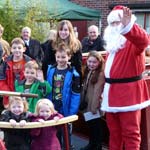 Monday 19th November 2012 It's very nearly that time of year again, and ahead of his very busy period, Santa took time out to visit Tapton Lock to meet a host of VIPs on Saturday and to publicise the Chesterfield Canal Trust's Santa Special cruises.

The Mayor of Chesterfield, Natascha Engel MP for NE Derbyshire and the Chairs of local Councils brought members of their families to enjoy a cruise on the canal with Santa. Luckily he had remembered to bring presents for the children!

The Chesterfield Canal Trust provided pie & peas for everyone... READ MORE...
BBC Award Winning Jazz Guitarist Plays Chesterfield Jazz Club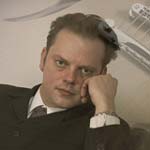 Wednesday 14th November 2012 A locally born, but internationally-renowned artist, who works all over the country at major jazz venues and festivals will be making a very rare appearance in Chesterfield tomorrow night and organisers are thrilled at being able to offer the opportunity to see him perform.

Derby born and bred, Phil Robson will be at Chesterfield Jazz Club tomorrow, Thursday 15th November, from 8:30pm at Club Chesterfield, Chester Street, Chesterfield S40 1DL.

For more info - see the website at www.chesterfieldjazz.com or call 07764 587258.
Hasland Youngsters Get Special Help Keeping Safe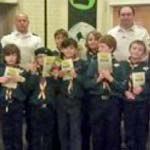 Tuesday 13th November 2012 Scouts, Cubs and Rainbows in Hasland had a visit from police to help make sure they are bright and safe on their bikes as the evenings get darker.

Section Officers (SO) Keith Lee and Alan Wright, who are Special Constabulary supervisors, visited the groups to help deliver the 'Be Safe, Be Seen' message.

The initiative is about encouraging youngsters to make sure that they wear reflective clothing and that their bicycle is visible at night. Youngsters were given booklets on cycle safety and reflective clips that can be attached to zips... READ MORE...
Be Prepared For Scouting In Brimington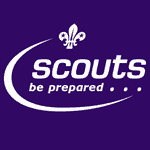 Friday 2nd November 2012 One local scout group is now looking to recruit new members. The 34th Chesterfield (Brimington) Scouts is based in Brimington and provides a wide programme of fun and adventurous activities for young people from Brimington and surrounding areas.

They welcome all young people (male and female) aged between 10 and 14 years old and are also looking for adults wishing to help out. There is also a Beavers troup (age 6-8) and one for cubs (age 8-10). So why not join the adventure today? To join the 34th Chesterfield Scout Group please contact Emma Drakley - Scout Leader on 07909 883369 or via their Facebook page
Young Chesterfield Woman Gains Top Guiding Accolade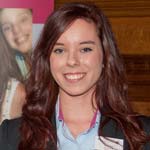 Thursday 1st November 2012 Emily Ball,21, from Chesterfield, has shown she is leading the way after receiving Girlguiding UK's top accolade, the coveted Queen's Guide Award.

The award was presented to Emily by Baroness Jan Royall and Girlguiding UK's Chief Guide, Gill Slocombe - herself a Queen's Guide - at a special ceremony held at the House of Lords on Thursday 25th October.

More than 20 young women from around the UK joined Emily in receiving their Queen's Guide Award. READ MORE...
Caledonian Association's St Andrew's Day Celebration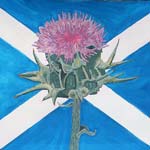 Thursday 1st November 2012 Chesterfield and District Caledonian Association are holding a Celebration for St Andrew's Day to be held on Sunday 25th November 2012. This is one of two main Events in the Association's Annual Calendar.

The Celebration will begin with the church service which will be held in St Andrew's United Reformed Church, on Newbold Road, Chesterfield, at 11am. Worship will be led by the minister of St Andrew's, Rev John Cook. This will be followed at 1pm by Sunday Lunch, in the Masonic Hall, on Saltergate. The Toast to Scotland will be given by Rev Paul King.

As all the menu choices require to be pre–ordered, please contact the Association President Mr Mark Macartney on 01623 812110 if you wish more information.
Inner Wheel Club Of Chesterfield's 'Christmas Extravaganza'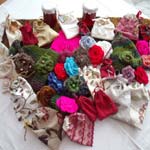 Tuesday 16th October 2012 Members of the Inner Wheel Club of Chesterfield are planning a Christmas Extravaganza at St. Thomas' Church, Chatsworth Road, Brampton on Thursday 15th November, 10.30am to 3pm.

Please go along and join in the Christmas Fun. Tea/Coffee and Cake available for a chill and chat together with the opportunity to purchase some wonderful and unusual Christmas items. Stalls include gifts, crochet, knitted items, jewellery, hand made Cards, jams and preserves all excellent quality. There will also be a Raffle and all proceeds will go to Ashgate Hospice. Everyone welcome so please pop in and support this wonderful cause.
Chesterfield Caledonians Visit The Western Front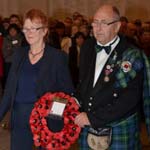 Thursday 4th October 2012 Members of Chesterfield and District Caledonian Association joined the Caledonian Society of Sheffield in order to visit the Western Front recently.

As part of their tour, the group visited various Battlefields, Memorials, Cemeteries and Museums in both Belgium and France.

The trip also included Ypres and the Somme, The Passchendaele Museum, Flanders Fields Museum and Essex Farm, including a visit to the 49th West Riding Regiment's Memorial. READ MORE...

Vintage Rock 'n' Roll From The Atlantics At Whitwell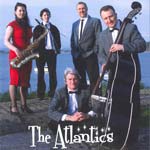 Wednesday 3rd October 2012 Dust off those blue suede shoes because this 1950s rock 'n' roll band really knows how to party! They play chart hits alongside their own tracks to produce a big beat vibe brimming with retro glamour.

The Atlantics are a Devonshire five-piece rock 'n' roll and rhythm 'n' blues band who write and play their own original tracks alongside classic hits. They formed in 2008 and over the past few years, they have played all over the UK and are beginning to play internationally. 'Rock Around The Clock', 'Great Balls of Fire', 'Blue Suede Shoes', 'Be Bop a Lula'… the hits just keep on coming, and are mixed in with the band's own original tracks. READ MORE...
Derbyshire Wildlife Trust Talk, British Amphibians And Ponds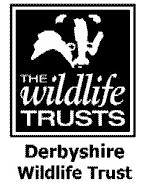 Wednesday 3rd October 2012
The next Local Derbyshire Wildlife Trust Group event of 2012 is a talk entitled 'British Amphibians And Ponds'. This will take place on Tuesday 9th October at 7.30 pm.

County Amphibian Recorder and DWT Trustee, Chris Monk will give us the low down on these often neglected but really interesting creatures. Held at The Parish Centre, Annunciation Church, Spencer St, Chesterfield S40 4SD, entrance is £2.50 including refreshments. All are welcome.

For more information contact Irene Wilkinson on 01246 234924 or Angela Goodwin on 01246 236930.
Scouts Are Prepared For Chesterfield MP Toby Perkins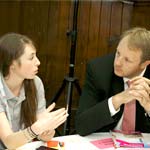 Monday 1st October 2012 Scouts from across the UK have lit up the first of the three major party conferences this year.

At last weekend's Labour Conference in Manchester, MPs received a grilling from young people who have been inspired through Scouting to make a difference in their communities and become a part of the next generation of active citizens.

They met up with Toby Perkins, MP for Chesterfield, who said, "Today was really fascinating to speak to the young people. They had some great questions but had also thought about some of the answers." READ MORE...
Chesterfield FC Are Putting The Fun Into Futsal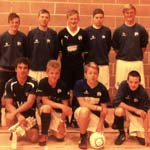 Tuesday 25th September 2012 Now, when I was told there was an opportunity to spend a morning with some fit young men who would show me some fancy Brazilian footwork, I figured 'Strictly' was in town.

However, it was closer to home than that and I found myself in the thick of a training session with the Chesterfield FC young Futsal trainees.

Futsal, as regular readers may know, is the FIFA-approved indoor football game which is played throughout the world but is particularly popular in Brazil (who are the current World Cup Champions), South America and Spain. READ MORE...
Pints Mean Prizes And Derbyshire Brewers Forge A-Head!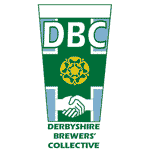 Monday 24th September 2012
Derbyshire has more breweries per head than any other County in the UK, and in the month that we celebrated Derbyshire Day (September 22nd) and Derbyshire CCC famously pipped Yorkshire to win the 2nd Division Championship, another great County success is preparing to show itself to a wider audience, and no other County can match it!

The Derbyshire Brewers' Collective (DBC), which represents almost two-thirds of the County's ever increasing number of local breweries, is hosting a Beer Festival showcasing the very best of the County's real ales. READ MORE...
Chesterfield Neighbourhood Watch Meeting Date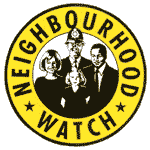 Monday 24th September 2012 The Chesterfield area Neighbourhood Watch support office is holding its annual general meeting this week.

It will take place on Wednesday, September 26th starting at 7pm in Meeting Room 2 at Chesterfield Library, Beetwell Street. All residents are welcome to attend.

For further information about the meeting call the C Division Neighbourhood Watch Support Office on 01246 522331 or email: chesterfielddistrictnhw@hotmail.co.uk or visit the website at www.derbyshire.police.uk/Safety-advice/Neighbourhood-Watch/Neighbourhood-Watch.aspx for information about Neighbourhood Watch.
Monthly Session Of Caledonian Association Takes Place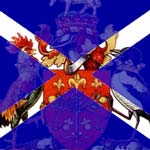 Monday 24th September 2012

Twenty Three members and guests of the Chesterfield and District Caledonian Association attended the Telmere Lodge Restaurant in Winsick, Hasland, on Thursday Lunchtime, the 20th September 2012 for their monthly meeting.

The daytime meeting was a new venture - President Mark Macartney explaining that the Association was aware that members are not always able to attend Association evening meetings, and therefore a balance was now to be offered with some daytime meetings taking place. READ MORE...

Search Is On To Find Derbyshire's Young Achievers 2012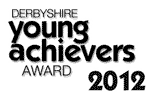 Tuesday 18th September 2012 The search is on to find the county's most deserving youngsters, who could pick up one of Derbyshire County Council's Young Achiever Awards 2012.

Schools, community leaders, councils and members of the public are invited to nominate outstanding youngsters for the annual awards.

The awards, which have been running for 14 years, recognise extraordinary children and young people in the county for: Bravery in fighting an illness; Kindness in helping others; Commitment to improving their school, community or local environment; Sporting, musical, artistic or academic success. READ MORE...
Darmstadt Visitors Enjoy All Chesterfield Has To Offer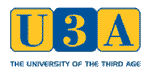 Thursday 13th September 2012 Chesterfield U3A recently played host to their counterparts from Darmstadt, Chesterfield's German twin town.

A varied programme of activities was scheduled that ranged from visiting Arkwright's first mill at Cromford to the Barnett Observatory at Newbold and from Chesterfield FC's new stadium to the Barrow Hill Roundhouse.

The 6 night visit ended with a meal and music at CoCo Bistro on Corporation Street. READ MORE...
Chesterfield MP Toby Perkins Speaks To The Inner Wheel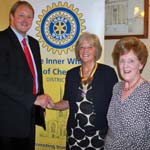 Wednesday 12th September 2012
Chesterfield MP Toby Perkins was the Speaker at the Inner Wheel Club of Chesterfield at their meeting on Friday 7th Spetember, when he gave members an insight into the workings of Parliament in what proved to be a very lively session.

He revealed his pride in representing a town that, despite the economic downturn appears to be "bucking the trend" as highlighted in a recent survey. He spoke of the exciting developments in the planning stages examples being the Northern Gateway, Chesterfield Waterside and the Walton Works Site. READ MORE...
Chesterfield Jazz Club - Dates For Your 2012 Diary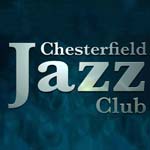 Tuesday 4th September 2012 Chesterfield Jazz Club meets on the third Thursday of every month at Club Chesterfield on Chester Street, S40 1DL and here are the remaining gigs for this year...

20th September - Alex Garnett, saxophone. Ronnie Scott's All Stars saxophonist who has worked with many, including Sir John Dankworth, Jimmy Page, Wynton Marsalis, Pete King, Alan Barnes, Humphrey Lyttleton, Doris Troy, Don Weller, Jack Parnell.

18th October - Gary Grace performs the... READ MORE...
Inner Wheel Get Knitting For Africa's 'Fish & Chip' Babies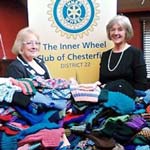 Tuesday 28th August 2012 Members of the Inner Wheel Club of Chesterfield, together with family and friends have knitted approximately 350 jumpers, which are now bound for Gambia, Kenya and Uganda.

The idea was brought to the club by Past President Joan Wadd who asked members to take a pattern and knit a jumper for babies in Africa who currently leave birthing facilites wrapped in paper.

Born into extreme poverty, babies are nicknamed 'Fish and Chip' babies after being sent home wrapped in newspaper... READ MORE...
Walton And West Community Forum Hope You'll 'Stand In Line'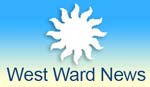 Wednesday 22nd August 2012 One local Community Forum has decided to try and bring live, top class entertainment to the local area - at an affordable price.

A few months ago the first event sold out as The Old Dance School thrilled a capacity audience. They're now adopting a strap line of "bringing heart to the community" and hoping to prove of course, art comes in many forms.

The next show, titled 'Standing in Line', is appropriately scheduled for Saturday 3rd November at the St Thomas' Centre Brampton, Chesterfield - the weekend before Remembrance Sunday. It tells the story of the Great War using songs, readings, images, visual footage from the "In Flanders Fields" museum in Ypres and poems by Wilfred Owen, Rudyard Kipling and Siegfried Sassoon. READ MORE...
Applications Open For £250,000 Youth Action Grant Scheme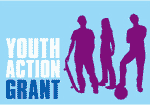 Tuesday 21st August 2012 Cash is on offer to local groups to help support and create youth activities, thanks to a new £250,000 Derbyshire County Council fund.

The Youth Action Grant scheme offers grants of up to £1,000 to benefit projects for young people aged 13 to 19 years, or up to 24 years if they have disabilities.

Charities, community and voluntary groups, social enterprises and not-for-profit groups are eligible to bid for the money. READ MORE...
More Rotary Support For Chesterfield Charities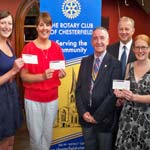 Friday 17th August 2012
Three local charities have benefited from a charity fund-raising Classic Car and Bike Show which raised nearly £5,000.

Organised by the Rotary Club of Chesterfield, the event was held in June at Renishaw Hall. Cheques for £1,600 each were presented to representatives from Ashgate Hospice, Bluebell Wood Children's Hospice and Weston Park Hospital Cancer Charity at the club's weekly meeting held at the Olde House, Newbold, on Friday 10th August. Also in attendance was Tony Cordin, Director of Autoworld, the event's main sponsor. READ MORE...
Cheering For Chesterfield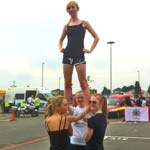 Thursday 16th August 2012 A new and exciting dance and cheerleading group, Crystal Cheer And Dance, has just been formed in Chesterfield and, as well as looking for new recruits to take part in what is not only a fitness regime but also a fun way to make friends, is also undertaking fundraising events to raise money for equipment and competition funds.

Stephanie Miles runs the club and is passionate about cheerleading and, whilst at the Chesterfield Football Club Open Day, where the girls were performing, told us why, "I've been doing cheerleading for a few years, since I was at University. When I came back to Chesterfield, I realised there were no opportunities..." READ MORE...
Inspired By The Olympics? Active Derbyshire Wants You!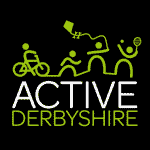 Wednesday 15th August 2012 Active Derbyshire is launching a new competition for individuals and families who have been inspired by the amazing summer of sport and are taking a fresh approach to physical activity.

We want to hear great stories from people who, having been 'Wow'd by Wiggins' or 'Energised by Ennis', have taken up or tried a new sport or physical activity and have made plans to keep it up in the future.

Entrants are in with the chance of winning great sports prizes, including £100 sports vouchers. There are two prize categories; individuals and families. READ MORE...
Gold Awards For Ashover Flower Arrangers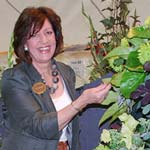 Friday 10th August 2012
While many eyes were focussed on Wednesday's events at the London Olympics, flower arrangers in Ashover were busy collecting gold awards of a different kind at the well attended annual village show.

A Gold certificate was awarded to Ashover Flower Arrangers' Club for their eye-catching interpretation of "This green and pleasant land".

There was also a Gold for Ashover Church Flower Guild for their celebration of the life and works of Charles Dickens. READ MORE...
Could You Be Part Of Something Worthwhile?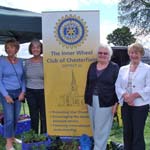 Friday 3rd August 2012 Ladies from The Inner Wheel Club of Chesterfield held a Charity Stall at The Rotary Classic Car & Bike Show at Ashover Show Ground on Sunday in aid of Ashgate Hospice.

The Association of Inner Wheel Clubs is the largest women's organisation in the world, many members being wives or widows of Rotarians.

However, membership has opened up to likeminded ladies who wish to join an organisation offering fellowship and friendship, while at the same time, helping those less fortunate than ourselves both at home and overseas. READ MORE...
More Than 200 Groups Now Benefit From £163,000 Grant Fund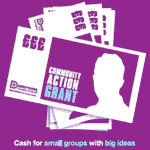 Wednesday 25th July 2012 More than 200 local clubs and groups have so far benefited from grants totalling more than £163,000 from Derbyshire County Council's Community Action Grant fund.

In the fourth funding round just announced, a further 50 groups have taken a share of grants totalling £41,284 to help them improve life in their communities.

The funding will support projects including children's play schemes, music and arts events, activities for older people, keep fit initiatives, projects for young people and community improvement schemes. READ MORE...
Grants Allocated To Four Chesterfield Sports Clubs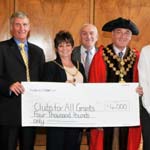 Tuesday 10th July 2012
Chesterfield Borough Council has told us that it has awarded around £1,000 in grants each to four Sport Clubs in the Borough.

Chesterfield Athletics Club, Chesterfield Boccia Club, Chesterfield Swimming Club and Colin Deaton Table Tennis Club were all successful in their application to the 'Clubs for All' grants programme.

'Clubs for All' offers grants to not for profit sport clubs, or groups to develop new or existing activities which aim to increase participation in sport. READ MORE...
'The Old Dance School' At St Thomas' Church Is Sold Out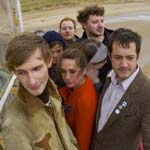 Tuesday 22nd May 2012 We have been informed that a concert by an exciting folk band, The Old Dance School, at St Thomas' Church Centre on Saturday evening (26th May) has sold out.

No tickets will be available on the door.

The show is organised by Walton and West Community Forum through Live and Local, the local authority and Arts Council supported scheme to bring a range of high quality entertainment to communities.
(picture courtesy of www.theolddanceschool.com)
Chesterfield Town Centre Choir Festival Is On Song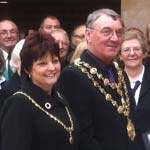 Monday 21st May 2012 "Anyone and everyone can sing!" - that was the message being relayed through song in various parts of the town centre on Saturday during the Chesterfield Town Centre Choir Festival.

Despite the dismal weather, shoppers were treated to classics and songs from the shows by local choirs and also singers who had travelled from around the region to take part in the day, organised by Andrew Booth, Musical Director of one of the choirs, Carolare.

Crowds gathered to watch 22 choirs in all perform... READ MORE...
Derbyshire Wildlife Trust's 50th Anniversary - 24 Hour Event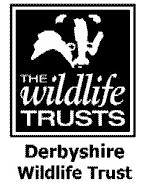 Tuesday 15th May 2012 To celebrate the 50th Anniversary of the Derbyshire Wildlife Trust, they're holding a 24 hour event at The Avenue Washlands between Saturday 23rd and Sunday 24th June.

It's an informative 24 hour schedule of walks and talks from groups such as Sorby Breck Bird Ringers, Chesterfield Bee Keepers Association, Chesterfield Astronomical Society, Derbyshire Mammal Group, Derbyshire Bat Group and of course DWT - and a 'bioblitz' where anything and everything on site will be recorded.

They are also looking for volunteers to help carry out a number of tasks throughout the 24 hours and would be very grateful of any offers of help. Feel free to do as much or as little as you like. READ MORE...
Christians Together For Chesterfield AGM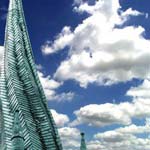 Thursday 10th May 2012 Monday, May 14th sees the third AGM of Christians Together for Chesterfield - founded in September 2009 to be a network for the 'total Christian enterprise' in the town.

It will be held at The Compass on West Bars and will see representatives of nearly 20 congregations coming together. It will also see the publication of a directory of that 'total Christian enterprise', to be made available across the churches and to other bodies.

And it's not just talk, this last year has seen the launch of... READ MORE...
Chesterfield Ladies FC Look To Recruit During The Summer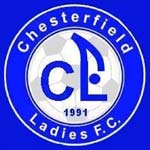 Thursday 19th April 2012 As the 2011/2012 Football Season heads to a close, Chesterfield Ladies Football Club are going from strength to strength and looking to recruit new players, volunteers and coaches ready for next season.

Players are invited aged 6 to 60, to attend various training or trials during the Summer, to form new age group teams and to add to exisiting squads.

Players interested should contact Sally Ashenden on 07734 916257 or via email on sallyashenden@afs1993.co.uk or, for other positions and information, please contact CLFC's Chair, Jon Storey on 07759 122832 or jon.storey@hotmail.co.uk
Chesterfield Athletes Shine In Area Finals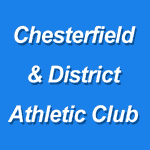 Monday 2nd April 2012 Chesterfield AC athletes again contributed massively to victories for Derbyshire in three of the four age-groups of the Aviva Sportshall East Midlands Final at Grantham.

They made up nearly half of the total squad, which repeated the successes of the last three years. The other athletes came from Amber Valley and Derby.

The winning teams will go on to represent the East Midlands Region in the National Finals at Birmingham NEC on 21st April. This follows on from the County U11s also winning their Regional Final at the same venue in January. READ MORE...
Chesterfield Caledonians Enjoy An Evening At Symphony Hall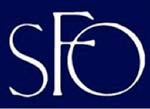 Thursday 22nd March 2012 14 members of the Chesterfield and District Caledonian Association attended the Scottish Fiddle Orchestra Concert at the Symphony Hall in Birmingham on Saturday 10th March.

This was a new venture for the Association, and they hope this can be made an Annual Outing. President Mark Macartney said comments received were very favourable and a great night was enjoyed by all.

The members saw a great concert Conducted by Blair Parham, Leader of the Orchestra was Blair Cook, a jovial Jim McCall MBE was Compere for the night, also performing were the Greater Manchester Fire and Rescue Pipe Band, Tenor Dennis Haggerty, Mezzo Soprano Celette Ruddy, young dancers (sisters Catriona and Marnie Clark from Castle Douglas and Solona Johnstone from Dumfries) only to mention a few!
Muddy Good Fun!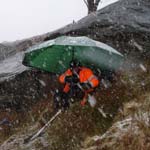 Wednesday 14th March 2012

Members of local 4x4 and trail riders groups showed that they weren't afraid to get their hands dirty last weekend (3rd and 4th March) when they joined Peak Park Conservation Volunteers (PPCV) to carry out work on Long Causeway, an unsurfaced road running under the imposing Stanage Edge near Bamford.

The ancient packhorse route, thought to date back to Roman times, is drained at its steepest section by 2 culverts running under the road - but these had become blocked by debris, causing water to run freely over the track's surface. READ MORE...
Hurdy Gurdy And Handicrafts Help Hollingwood Hub Hum!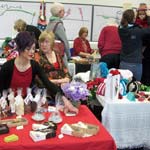 Monday 12th March 2012 March is proving to be really busy for the Chesterfield Canal Trust's headquarters at Hollingwood Hub in Staveley.

It started off with what was going to be a small craft event called Marvellous Hands on Saturday 3rd. The idea was for a few local friends to show off their skills in the David Trickett Meeting Room. However it was a huge success and in the end, every available space was booked and over 150 people came to look and buy. Due to its outstanding success, this will now become a monthly event; the next one is on 7th April. The following day (Sunday 4th), the Trust hosted over 40 people attending a meeting of the Northern Canals Association. READ MORE...
Chesterfield Art Club Exhibition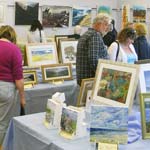 Thursday 8th March 2012 The Chesterfield Art Club will hold the first of their four annual Art Exhibitions this year at Ashover Parish Hall, Milken Lane, Ashover, to coincide with the village May Day Carnival.

This year the exhibition is to be held over 3 days to accommodate the visitors to the Carnival and the nearby Caravan Rally. This will also give the villagers themselves, who are involved in the Monday Carnival, a chance to see the exhibition.

There are usually around 150 original works of art on show, covering a wide range of subjects, in a variety of different media, and most are for sale. READ MORE...
Derbyshire Wildlife Trust Talk, Brown Hares In Derbyshire Dales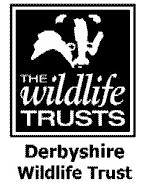 Tuesday 28th February 2012 The next Local Derbyshire Wildlife Trust Group event of 2012 is a talk entitled 'Brown Hares In The Derbyshire Dales'. This will take place on Tuesday 13th March at 7.30 pm.

Christine Gregory spent 3 years studying brown hares and produced a magnificent book as a record, with profits donated to the DWT. She will provide us with an enchanting account of these charismatic creatures and the stories behind her photographs. Held at The Parish Centre, Annunciation Church, Spencer St, Chesterfield S40 4SD, entrance is £2.50 including refreshments. All are welcome.

Please also note the following dates: 10th April, 'Life in the Darkness'; 19th May, Guided Walk, Hopton Quarry; 16th June, Guided Walk, Kath Birkinshaw's Hill Farm
Famous Quaker Tapestry Display At Textile Celebration Day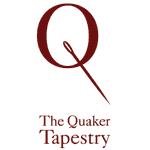 Monday 27th February 2012
Chesterfield Residents are being invited to learn about the famous Quaker Tapestry at a celebration of lace-making and textiles being held at a Derbyshire County Council Adult Community Education Centre.

The Lace and Textile Celebration Day will see visitors able to take part in workshops and see the Quaker Tapestry travelling photographic display.

It is the 29th time the event has been held and is taking place at Clay Cross Adult Community Education Centre on Saturday 10th March, 10am-4pm. READ MORE...
Marvellous Hands At Hollingwood Hub!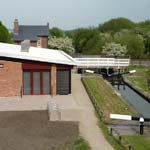 Thursday 23rd February 2012

There are many people who like crafts and they do it for a hobby - but why not show the public what you are able to do and, maybe sell your products?

Eva Thompson, a member of the Chesterfield Canal Trust, enjoys making cards, knitting, stitching, making preserves etc. After the opening of the Trust's Hub in Hollingwood where there is a meeting room for hire, she started to think about organising a craft event where people have the opportunity to show their products, not only to their families and friends, but also to the general public. READ MORE...

Still Time To Consult On Youth Services
Tuesday 21st February 2012 There is still time to have your say on the future of Derbyshire's youth services as Derbyshire County Council is running a ten-week consultation - ending March 18th - to ask local people, youth activity users, staff, and partner organisations to give their views on proposed changes to the way youth activities are offered.

Under the proposals the authority would: continue to provide professionally qualified youth workers to support vulnerable young people and families facing difficulties; no longer provide front-line activities for teenagers and it would close youth clubs and the mobile service; support voluntary, independent and community groups which already provide most activities; set up a Youth Activities Grants scheme to support new projects, voluntary, community and independent groups; review youth centres to transfer or dispose of the buildings. READ MORE...
Chesterfield Young Athletes Champions For 2nd Year Running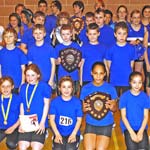 Tuesday 21st February 2012
Chesterfield Athletics Club were crowned champions of the Derbyshire Mini Sportshall League for the second successive year, after the final match at Queens Park Sports Centre. 

This was achieved in the most emphatic style by winning all the six age-group trophies.

Match result: Chesterfield 543 points, Amber Valley 302, Derby 148. Final League table: Chesterfield 36pts, Amber Valley 30, Derby 24. READ MORE...
Memories Required Please...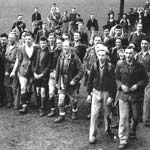 Monday 20th February 2012 This Year marks the 80th anniversary celebrations for the 1932 Kinder Scout 'mass trespass' in which 5 ramblers were jailed and a new, updated book on the protest is being published.

The Chesterfield Post has been contacted to ask If readers have friends or relations who were involved in the trespass as the publishers would like to include their names and memories in the book. Why did they take part? What did they remember about the day? Did they come up against the keepers or did they make their way to the top unopposed? If you can help please contact: Keith Warrender at Willow Publishing, 36 Moss Lane ,Timperley, Altrincham, Cheshire WA15 6SZ. Tel 0161 980 2633
Chesterfield In Running To Lead UK In Global 'Switch Off'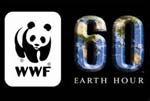 Sunday 19th February 2012 One local cub group hopes to lead the way this year as famous landmarks join hundreds of businesses, communities and homes across the country as they switch off at 8.30pm to mark WWF's Earth Hour.

Susie Frenzel, from Chesterfield, has put forward Chesterfield's 1st Inkersall Cubs to lead the UK switch off and win a cash fund from the Official Partner, MORE TH>N to add sparkle to their event.

In a bid to lead the UK switch off in style and be crowned WWF's Champion Community for Earth Hour 2012, Susie would like to hold an entire weekend of activities around the theme of the Rainforest and Earth Hour, including spending time around a campfire. READ MORE...
Chesterfield Caledonian Assoc Talk, With Susan Mallinson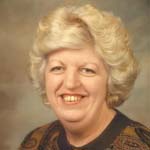 Thursday 16th February 2012

Chesterfield and District Caledonian Association is hosting a talk by Susan Mallinson L.G.S.M. and you'd be very welcome to attend.

Susan Mallinson L.G.S.M is a gifted and talented lady, and Chesterfield and District Caledonian Association are thrilled that Susan has accepted the Association's invitation to speak at their next meeting on Saturday 18th February 2012, 7.30pm at Walton Village Centre, Walton Back Lane, Chesterfield. The cost is £3 per person (to cover costs) please bring your own food and drinks for refreshments. READ MORE...
Derbyshire County Success For Young Athletes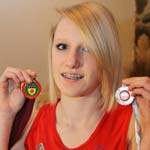 Tuesday 14th February 2012 Chesterfield AC's Tasmin Boam, representing Derbyshire Dales, added the Schools' gold medal to her Derbyshire club title when she won the Inter-Girls race at the recent County Schools' Cross-Country Championships held at Mount St Mary's College, Spinkhill.

Despite being in the lower half of the age-group, she beat a number of older, more experienced rivals to head the 30-strong field at the finish.

Team-mate Lauren Davies-Beckett (Chesterfield) came in Bronze Medal position, as did Nathan Staniford (High Peak) in the Inter-Boys race. READ MORE...
Green Grants Up For Grabs
Wednesday 8th February 2012 Groups and organisations wanting to start projects that benefit their environment are being urged by Derbyshire County Council to apply for a Greenwatch Action Grant.

The grants provide up to £500 for projects like allotments, nature conservation and environmental education projects and local recycling and energy-saving schemes.

Applications are invited from non-profit-making groups based in Derbyshire (excluding Derby City) such as natural history groups, schools, community groups or parish councils. READ MORE...
Derbyshire Wildlife Trust Talk - Living With Barn Owls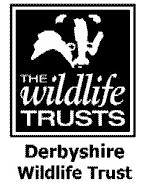 Monday 6th February 2012 The next Local Derbyshire Wildlife Trust Group event of 2012 is a talk entitled 'Living With Barn Owls'. This will take place on Tuesday 14th February at 7.30 pm.

Allan and Sylvia Williams will present a talk and show their DVD film called 'Living with Barn Owls', made on their private nature reserve 'Team Valley Meadow'. Held at The Parish Centre, Annunciation Church, Spencer St, Chesterfield S40 4SD, entrance is £2.50 including refreshments. There'll also be a raffle. All are welcome.

Please also note the following dates for your diaries: 13th March, 'Brown Hares in the Derbyshire Dales'; 10th April, 'Life in the Darkness'; 19th May, Guided Walk, Hopton Quarry and; 16th June, Guided Walk, Birkinshaw's Hill Farm
Chesterfield Caledonians Celebrate 'Fantastic' Burns' Night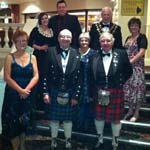 Tuesday 24th January 2012 Chesterfield and District Caledonian Association held their Annual Burns' Dinner and Dance on Saturday 21st January 2012 at the Chesterfield Hotel, celebrating 253 years since the birth of Robert Burns, with 67 members and guests attending.

President Mark Macartney welcomed the company which included the Mayor of Chesterfield, Councillor Peter Barr and Deputy Mayoress Mrs Diane Parsons, Committee Member Mrs Ellen Kinch said grace.

The haggis was piped in by piper Alastair Horsburgh ... READ MORE...
First Narrowboat On New Staveley Canal Basin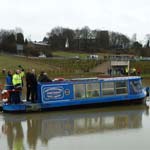 Monday 23rd January 2012 Dozens of delighted spectators welcomed the John Varley onto Staveley Town Basin on Friday. It was the first canal boat onto the new basin. In fact it was the first canal boat on this stretch for over fifty years.

The canal had been derelict for years and then open cast mining had taken place on the site. It was partly recovered when the new Staveley Relief Road was completed two years ago. Over the last eleven months, contractors have been building the basin itself.

For years, the Chesterfield Canal Trust's volunteer Work Party... READ MORE...
Chesterfield Chinese Association New Year Celebrations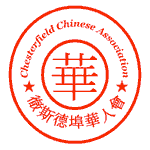 Wednesday 18th January 2012 The Chesterfield Chinese Association celebrates Chinese New Year for 2012, the Year of the Dragon, on Tuesday 31st January 6:30 p.m. to 10.30 p.m. at the Winding Wheel Chesterfield.

Events will include a Lion Dance, Chinese Folk Dancing, Ballet, Modern Dance and Singers.

Admission is by ticket only and is £15 for Non Members or £10 for Adult Members, Children under 11 years old £8 and Over 65's also £8. The ticket price includes, Chinese New Year Dinner and Entry to the Prize Draw. READ MORE...
Burns Supper Celebrations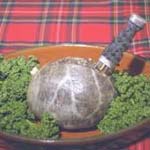 Monday 16th January 2012 Chesterfield and District Caledonian Association are holding their Annual Burns Supper Celebration at Chesterfield Hotel on Saturday 21st January 2012.

The evening will consist of a four course meal with coffee, whisky for the toasts, a Scottish Band to play for dancing, the traditional Address to the Haggis, The Toast to the Immortal Memory of Robert Burns, the Toast to the Lasses and the Response by the Lasses.

Dancing will begin when the toasts are finished and continue... READ MORE...
Derbyshire Wildlife Trust Talk Sunshine And Madeira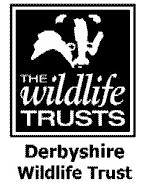 Wednesday 4th January 2012 The first Local Derbyshire Wildlife Trust Group event of 2012 is a talk entitled 'Madeira - Island of Eternal Sunshine'. This will take place on Tuesday 10th January at 7.30 pm.

Tony Pioli captures the beauty of this island of flowers known as the 'Jewel of the Atlantic' through his breathtaking photographs.

The Parish Centre, Annunciation Church, Spencer St, Chesterfield S40 4SD is the venue, and the entrance fee is £2.50 including refreshments. All are welcome.

Please note the following dates for your diaries: 14th February, 'Living with Barn Owls', 13th March, 'Brown Hares in the Derbyshire Dales', 10th April, 'Life in the Darkness'.
Brass Band At The Hub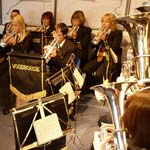 Friday 23rd December 2011
Woodhouse Prize Band gave a concert at Hollingwood Hub on Saturday morning. Lots of people came to enjoy a mixture of rousing carols and more modern tunes, along with a raffle and tombola.

The Band was formed in 1853 and was originally called Handsworth Woodhouse, but soon became Woodhouse Band when the two parishes split. The 'Prize' was added after winning many contests. They even beat Black Dyke Mills, albeit in the late 1800's! They are very proud of being a village Band and are totally self supporting, receiving no sponsorship of any kind. READ MORE...
Top Guiding Accolade For Chesterfield Woman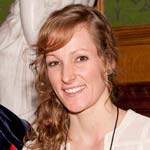 Wednesday 21st December 2011 Stephanie Jackson-Horner, from Chesterfield, has shown she is leading the way after receiving Girlguiding UK's top accolade, the coveted Queen's Guide Award.

The award was presented to Stephanie by Baroness Smith of Basildon - herself a former Brownie - at a special ceremony held at the House of Lords in London on Thursday 1st December.

Young women from around the UK joined Stephanie in receiving their Queen's Guide Award. READ MORE...
Old Whittington Youth Group Celebrates Big Lottery Investment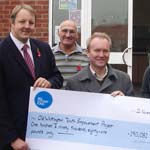 Thursday 24th November 2011 The Old Whittington Recreation Ground Youth Empowerment Project celebrated last Friday when it received £190,081 from Big Lottery Fund's Reaching Communities programme.

Toby Perkins, Labour Member of Parliament for Chesterfield, handed over the cheque at the Old Whittington Miner's Welfare Community Resource Centre when he met to discuss the group's plans for the capital as it continues to do excellent work with local young people.

The Youth Empowerment Project is a continuation... READ MORE...
Scottish Themed Evening In Chesterfield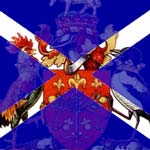 Friday 14th October 2011 Chesterfield and District Caledonian Association are holding their Annual Scottish Evening in Walton Village Centre on Saturday 22nd October, commencing at 7.30pm.

So why not come along and see what transpires! You never know, you might be pleasantly surprised at what is on offer - maybe a little poem, song, joke or story, or maybe even a little light hearted quiz, you may even wish to offer your own contribution.

Not to mention Haggis, neeps and tatties to get you in the mood... READ MORE...