LATEST NEWS FROM STAVELEY MWFC - SPONSORED BY HKL SPECIALISTS LTD

Staveley MW Seek Sponsor For 'Staveley Community Stadium'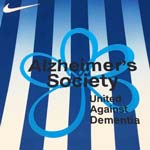 Monday 21st August 2017 Staveley Miners Welfare Football Club - 'The Trojans' - pride themselves on being a Community Club and are heavily involved with local community events and support in Staveley and around Chesterfield.

Their chosen Charity for this season is the Alzheimers Socety with the support of Nikki Trueman on behalf of her father, Chesterfield FC legend Ernie Moss, who suffers from the debilitating disease.

For every one of their new shirts sold (emblazoned with the Alzheimers Society Logo rather than a club sponsor), £10 goes to the charity... READ MORE...
Wembley Dream Over For Staveley After Defeat By Basford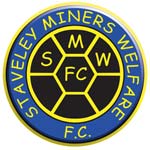 Monday 21st August 2017 The dream is over for another year as the Trojans exited the FA Cup after a spirited and narrow 1-0 defeat at home to Evostick League outfit Basford United.

The men from Nottingham took the lead when Liam Hearn netted after twenty eight minutes and, despite giving it everything and a controversial decision by the referee over a red card tackle, Staveley couldn't quite take one of the numerous chances they created.

Staveley wish all good luck to Basford n the next round.
Wembley Moves A Step Closer For Staveley After FA Cup Win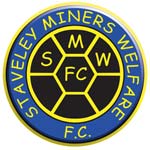 Saturday 5th August 2017 The Trojans progressed to the Fa Cup Preliminary Round thanks to a 2-1 victory over Loughborough University.

The visitors were a goal up at half time thanks to a penalty given for a handball which was dispatched by Alex Dinsmore in the thirty third minute - but they were also a man down as Christian Eneremadu saw red for lashing out when the ball had gone out for a throw.

Staveley pressed on and got back on level terms in the sixty third minute when Tyla Bell swept home Ash Rawson's cut back and, once the... READ MORE...
Staveley's Exciting New Investment For Club And Community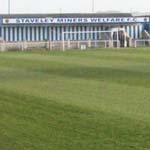 Monday 20th March 2017 Toolstation NCEL Premier Division football club Staveley MWFC have announced the formalisation of plans for the Club to pursue the laying of a '3G' artificial pitch at Inkersall Road in time for the commencement of the 2018/2019 playing season.

The plans will aid the local community of Staveley and further afield, by providing both training and football match availability throughout the year.

Staveley is a robust area, full of both young (and old) male and female footballers, all of whom the club's Chairman Terry Damms believes deserve... READ MORE...
Trojan's Triumph At Home To Maltby Main. Match Report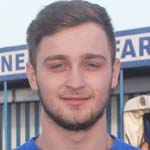 Monday 27th February 2017

An injury to Matt Robinson forced a shakeup at the back this week, which saw the versatile Tom Ellis moved to centre back, alongside Josh Madin who impressed last week at Armthorpe, with Steve Carty replacing Ellis at left back.

There was a change in midfield too as Ash Rawson returned from suspension and Craig Getliff returned alongside him in the centre, whilst Ricky Hanson and Josh Schofield served the last game of their respective suspensions - although both were in attendance to cheer on their team mates... READ MORE & VIDEO...

Staveley Through To FA Vase 3rd Round With Win At Charnock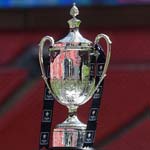 Monday 21st November 2016 The Trojans reward for victory over Pinxton in round 1 was a trip over the Pennines to face North West Counties Division One (equivalent to the division below Staveley) outfit, Charnock Richard.

The long trip would ordinarily mean Staveley fans and players alike would spend an enjoyable Saturday afternoon travelling, even stopping for bit of brunch, before making the trip down to the ground.

However, the weather put paid to that when the original Saturday fixture was postponed. Both clubs originally agreed to play the following... READ MORE...
A Trojans Triple Takes Three Points Against Garforth Town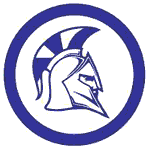 Thursday 10th November 2016 Staveley Miners Welfare began the day in seventeenth place, but having played significantly less games than those in and around them, you could argue that the Trojans were in a bit of false position.

Their opponents, Garforth Town sat three points above them in fifteenth place but having played four games more, this represented a good opportunity to reign the top half of the table back in.

In his programme notes, assistant manager Paul Ward discussed the busy nine game month that November will be and that that will test the... READ MORE...
Trojans Triumph In FA Vase Derbyshire Derby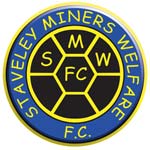 Monday 31st October 2016 It was Derbyshire Derby Day at Inkersall Road as the 1st round FA Vase draw paired Staveley Miners Welfare with neighbours Pinxton, who hail from just fourteen miles down the road.

Luke Rafferty and Kurtis Morley came into the starting line up having been on the bench for the previous game against Maltby in the NCEL Cup - swapping places with Ash Rawson and Craig Getliff, who were instrumental in that 5-1 win for the Trojans.

The visitors are two divisions below Staveley and looked to bridge the gap by trying to unsettle Staveley from the off, when Peter Stubley... READ MORE & VIDEO...
Staveley Score 10 Goals In 2 Games With A Cup Win At Maltby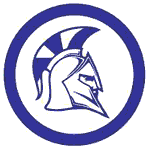 Tuesday 25th October 2016 The Trojans had received a 'bye' straight into the third Round and were handed a difficult looking away tie against last seasons unofficial 'team of the year', Maltby Main, who despite limited resources, always manage to produce decent sides and finished seventh - their highest league finish for eighteen years.

The pack was reshuffled a bit for the trip to Muglet Lane with Ash Rawson and Craig Getliff coming into the midfield, Matt Robinson went to centre back and young Tyla Bell joined Adam Lee up front. Hat-trick hero from the previous game Kieren Watson was given the night off after suffering from flu like symptoms... READ MORE...
Staveley Batter Barton With A 5-1 Away Win. Match Report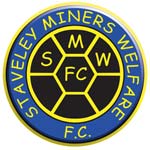 Monday October 17th 2016 The home side for Staveley MWFC's latest day out have been somewhat erratic this season, losing 11-0 (eleven) one week (albeit it against this seasons surprise package Liversedge who were top of the league at the time), then pulling out a shock 1-1 draw against one of the more fancied teams in the division, Handsworth Parramore.

So it was a case of seeing which Barton Town Old Boys side would turn up against the Trojans, who brought Tom Ellis, Jamie Coulson and Shaun Nesbitt into the starting lineup after resting them in the midweek 3-2 win over Swinton Athletic in the Sheffield Cup... READ MORE...

Staveley Don't Like To Be Beside The Seaside. Match Report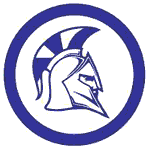 Monday 10th October 2016 The latest stop on the Staveley Miners Welfare 'away trail' was Bridlington Town's Queensgate ground, which hasn't been a massively successful venue for the Trojans - with only one point to show from their six league visits so far.

The Seasiders though, like a lot of the teams in this seasons unpredictable NCEL campaign, are not where they and the 'experts' would normally expect them to be - causing their manager Gary Allanson to resign and replacing him is former Sheffield United and Birmingham City player Curtis Woodhouse. So the Seasiders are in a transitional period and this was arguably the perfect time to... READ MORE...
An Important Win For Staveley Against Strugglers Armthorpe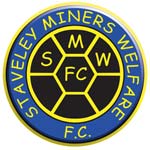 Monday 19th September 2016 The visitors, Armthorpe Welfare, came to Inkersall Road having lost all eight of their league games so far this season and so represented a good opportunity for Staveley Miners Welfare to get the result which so far this season haven't quite matched the Trojans performances. However, there is no such thing as an easy game...

Liam Nelthorpe came in for his first start for a month replacing Adam Colton who moved to the bench, in the centre of midfield as Staveley reverted to a 4-4-2 formation, which meant that Adam Lee also moved to the bench and his shirt was taken by Kurtis Morley. New signing Reece Lucas added... READ MORE...
A Narrow Loss For Staveley At Bottesford Town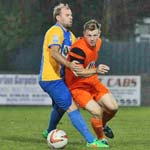 Friday 16th September 2016 Birch Park was the venue for Staveley Miners Welfares latest trip away from Inkersall Road, where Bottesford Town were the opponents.

The Trojans showed one change from their previous game with Jamie Coulson coming in after some good performances for the reserves in the place of Leigh Hutchinson, who has now left the club.

Kurtis Morley also made a welcome return to the club following a summer in the USA and took a place on the subs bench... READ MORE...

Staveley Overcome First FA Vase Hurdle Against Cheadle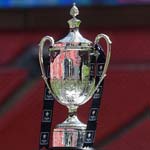 Monday 12th September 2016 There was a break from the league this week, as Staveley Miners Welfare took their first step towards Wembley at Inkersall Road in the FA Vase 1st Qualifying Round.

Unusually for a national competition, they played the same team at the same stage that they played last season in Cheadle Town. That game was a thrilling, if disappointing, 3-4 defeat for the Trojans, who had led 3-1 with just 20 minutes to go.

The team to put last season's result right showed four changes from the previous game, with Ricky Hanson returning from suspension... READ MORE & VIDEO...
Staveley Have To Settle For A Point After Athersley Comeback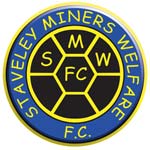 Monday 5th September 2016 Staveley Miners Welfare returned home after two games on the road and were looking to add to the three points they brought back from Harrogate the week before, in this game against Athersley Recreation.

It would not be an easy task however as the 'Penguins' from Barnsley have had a very good start to the campaign and, prior to kick off, they sat fourth in the table with twelve points from their 6 games and boast the leagues top goalscorer, Kai Hancock, who has 12 goals in all competitions already.

The Trojans were forced into one change with Liam... READ MORE & VIDEO...
Staveley's Season On Track With Win On The Road At The Rail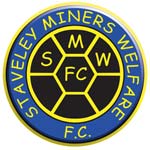 Sunday 28th August 2016 A good following of travelling Trojans were rewarded as they saw Staveley MWFC get their season back on track with a win at Station View against Harrogate Railway Athletic.

To face 'The Rail', Staveley boss Brett Marshall and his team kept faith with the same starting eleven that had performed so well in the previous game away at Cleethorpes Town, but with Charlie Oglesby unavailable, Liam Nelthorpe came back in on the bench.

Encouraged by that performance in midweek, Staveley got going... READ MORE...
Staveley Suffer Seaside Defeat. Match Report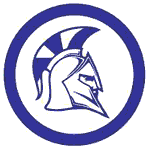 Saturday 27th August 2016
Staveley Miners Welfare faced another side that have been there or thereabouts in the title race in the last few seasons in Cleethorpes Town - and there three previous trips to the seaside have all been high scoring entertaining games. This one was no different!

The Trojans made two changes to the starting line up with Liam Nelthorpe making way for the fit again Ash Rawson and Leigh Hutchinson came in for Charlie Oglesby, causing Tom Ellis to revert to left back so Hutch could go and attack the home side... READ MORE...

The Week Ahead For The Welfare. Staveley Preview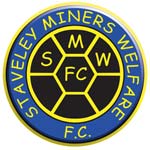 Monday 22nd August 2016 Staveley MWFC's first team head to the seaside in midweek as they face Cleethorpes Town at their Bradley sports centre ground.

Cleethorpes' ground has been the scene of some pretty decent games between the two sides.

Staveley's first visit in November 2014, ended with a 2-3 win for the Trojans who turned around a 2-0 deficit in the second half and - but for a last minute thunderbolt from Luke Mascall - they would have got a point there last season having been once again 2-0 down at one stage... READ MORE...

10 Man Staveley Narrowly Beaten By A Strong Liversedge Side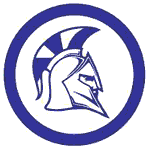 Monday 22nd August 2016 The fixtures list hasn't been kind to Staveley Miners Welfare and two defeats in their opening two games - albeit against sides that will be 'up there' come the end of the campaign - was not the start they were hoping for.

Liversedge were in town and, given their recent finishing positions, there was a reasonable chance of success for the Trojans, however the visitors have started reasonably well in narrowly missing out on a point away at AFC Mansfield on the opening day - and a thumping 5-0 win over Armthorpe Welfare - but this is the NCEL and there are no 'easy' games... MORE & VIDEO...

A Late Arrival By Pickering - But They Take 3 Points Home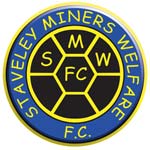 Saturday 20th August 2016 For the second season in succession Staveley Miners Welfares opponents, Pickering town arrived late meaning kick off was delayed by half an hour, but at least they didn't need to use Staveley's away kit this time around!

The Trojans took the field featuring two changes to the starting line up with Luke Rafferty coming in at centre back which required Tom Ellis to go to left back, and Lewis Naylor replaced Ed Eley in goal who was unavailable.

The visitors got the game underway - but the first 15... READ MORE & VIDEO...
A Tough Trip For Staveley To Handsworth Parramore. Preview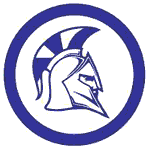 Friday 12th August 2016
Starts to the league season don't get much tougher than it has for Staveley Miners Welfare - and it continues this Saturday 13th August as they travel the short distance to Sandy Lane Worksop - the home of big spending Handsworth Parramore.

The 'Ambers' have had designs on promotion for the last few seasons now and will be determined to get off to the best possible start so that that particular prize doesn't elude them as it has on so many occasions in the past, and are many 'pundits' tip for the title... READ MORE...
Staveley Fall At The First Hurdle In The FA Cup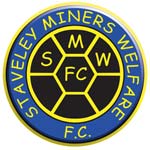 Saturday 6th August 2016
The first competitive fixture of the season for Staveley MWFC was an FA Cup Extra preliminary round home tie against Winsford United of the Hallmark Security Football League (North West Counties FL) based near Crewe from the other side of the Pennines.

Already one-nil down to a 38th minute Nathan Catterell goal, Staveley fell further behind when that same player applied the finishing touch to a Scott Taylor pass in the 57th minute, after a controversial handball decision during the build up in favour of the Trojans wasn't given... READ MORE & VIDEO...
Staveley Make A Point Against Mid-Table Maltby Main
Monday 11th April 2016 After a 4-1 home defeat against high-flyers Worksop midweek, Staveley Miners Welfare made two changes to the starting lineup for this league game at Inkersall Road versus mid-table Maltby Main with Alex Pugh coming in to central defence and Jamie Brown out on the left side of midfield.

The Trojans got the game underway heading, as is tradition, towards the Club shop / hospitality end of the ground and provided most of the attacking intent throughout the afternoon.

It began with a Chris Baugh throw in on the right hand side... READ MORE...
Staveley Back To Winning Ways Against Retford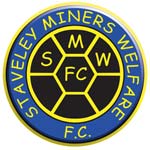 Monday 15th February 2016

A reshuffled defence without Richard Mintoft who has a slight hamstring problem saw Jack Hutchinson from the Staveley Miners Welfare under 21s make his first team debut at right back and saw Chris Baugh move into the centre alongside Matt Varley with Charlie Olgesby moved out to the left.

Otherwise it was as you were for this NCEL Premier League clash against Retford United and for the second game running, a number of players from both clubs and Staveley's management Team came up against former employers. READ MORE...
Staveley Grab A Dramatic Late Equaliser Against Clipstone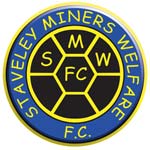 Tuesday 9th February 2016 A reunion, of sorts, as the host of former Staveley Miners Welfare players, managers and officials who swapped Trojan blue and white for Clipstone black and white in the summer, made their first return to Inkersall Road.

Brett Marshall who, after guiding the Nottinghamshire based club to promotion to the NCEL Premier League last season (winning the title also), went in the opposite direction and made changes to his Staveley line up for the evening, with Chris Baugh retuning at right back and Adam Scott starting in his customary right hand side position in midfield, at the expense of Luke Walker who dropped... READ MORE...
Staveley's Unbeaten Run Comes To An End At Bridlington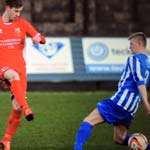 Tuesday 2nd February 2016 Staveley Miners Welfare made the long trip to the seaside to face arguably the best side in the Northern Counties East League, Bridlington Town, who over the last ten years, have consistently been in the top six and have won the title twice.

The Trojans made a number of enforced changes with Greg Fitzpatrick - following some excellent performances for the clubs 100%-for-the-season-so-far Under 21 side (including a recent hat-trick) - making his first team debut at left back. Charlie Oglesby moving from that full back position into the centre of defence in place of the unavailable Richard Mintoft and at right back, Ross Goodwin... READ MORE...
Staveley Earn A Hard Fought For Point At Rainworth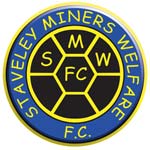 Monday 25th January 2016 Staveley travelled to Rainworth attempting to extend the recent good run of form which has seen them win their last three games.

The Wrens though, are a much tougher proposition than the Trojans have faced of late and are amongst a number of clubs in a highly competitive league this year, that have a chance of a top six finish.

Unavailable for the task was Jamie Brown - and he was replaced in the starting line up by Charlie Oglesby as manager Brett Marshall opted for a 4-3-3 formation, pushing Adam Scott forward alongside Kieren Watson and... READ MORE...
Staveley MWFC Make It 7 Wins in 8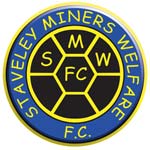 Saturday 23rd January 2016 Staveley Miners Welfare, playing in their changed kit of Orange orange and orange, kicked off this Toolstation Northern Counties East League Premier Division Match against Armthorpe Welfare heading towards the dressing room end of the Welfare ground.

There were two changes from the win against Liversedge on Saturday, with Ash Rawson and Jamie Brown returning at the expense of Ross Goodwin and Charlie Oglesby, who both moved to the bench.

Both sides went about getting the three points in a tigerish fashion... READ MORE...
The Enforced Winter Break Ends With A Win For The Trojans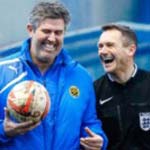 Monday 18th January 2016 A weather enforced winter break enabled Staveley Miners Welfare Manager Brett Marshall to bring in a few new faces to freshen up - and add the strength in depth - to the squad that will be needed to play the remaining half of the season in 3 months!

Bringing in Craig Getliff from Shirebrook Town, Lewis Naylor from Dronfield Town and Luke Walker returning to the club following a productive spell at Pinxton.

Even though the persistent rain showers have moved on for the time being, the cold snap that replaced it threatened to postpone another game at... READ MORE...
Handsworth Match Report For Fixture-Starved Staveley Fans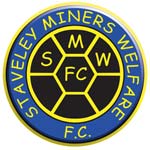 Wednesday 13th January 2016 Even though it's late - we thought that given the lack of football due to the dismal run of weather postponements over the New Year - Staveley MWFC's fans would still appreciate this report by Steven Hall from the Boxing Day victory at Handsworth Parramore. Enjoy!

Staveley Miners Welfare made the short trip to Sandy Lane to face neighbours Handsworth Parramore for a Boxing Day bonanza that had more twists and turns than your average rollercoaster.

Parramore have set their stall out clearly to win the NCEL... READ MORE...
Another Game Off! Staveley Facing Severe Backlog Of Games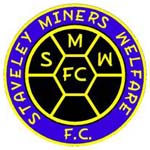 Saturday 9th January 2016



Following yet more persistent rain falling on an already saturated pitch, today's home game at Inkersall Road against Retford United has been called off after this morning's pitch inspection.

Staveley are now facing the very real prospect of having to play nearly 50% of their season's fixtures in a little over 3 months.
Staveley MWFC's 10 Goal Thriller At Pontefract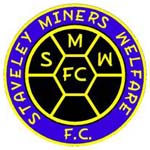 Wednesday 25th November 2015 Cars and Buses carried the Staveley Miners Welfare players, officials and fans up to Skinner Lane, home of Pontefract Collieries - but perhaps a boat would have been more appropriate, as a rain storm of biblical proportions arrived an hour before kick-off and didn't relent all afternoon.

The grass was what would normally be described as a little bit too long but in this instance, it perhaps helped the pitch to remain playable for the entire 90 minutes, which was a good thing not only as an abandonment would have meant a wasted journey - but also would have spoiled what was to turn out... READ MORE...
Staveley MWFC Fire Four Past Parkgate. Match Report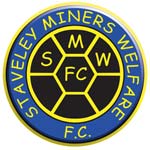 Monday 23rd November 2015 After a month of clocking up the miles on the highways and byways of the North, Staveley Miners Welfare finally returned home on the coldest day seen in North Derbyshire for quite some time!

Manager Brett Marshall made just two changes to the starting line-up for their game against Parkgate. Ryan Watters came in for Jamie Brown and replacing Mohammed Tijani was fifteen goal striker Courtney Hastings, who was available for selection once again following a suspension.

Parkgate began the game and their leading scorer, Alex Lill... READ MORE...
A 'Call To Arms' From The Trojans' Chairman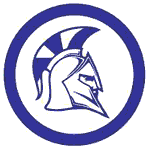 Saturday 17th October 2015
The raising of sponsorship is simply vital to the existence of any non-league football club - and Chesterfield's own non-league club, Staveley MWFC, is no different.

Staveley's Chairman Terry Damms has this week called for support from local businesses and community, stating that around 50% of Staveley MWFC's in-flow of funds is from gate receipts, the shop, café and bar, while the other 50% is secured entirely by sponsorship, without which, the club would continue to trade - but not as it does in it's current business model... READ MORE...

Staveley Facilities Open To All After Financial Aid Secured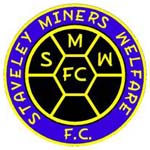 Wednesday 30th September 2015 Following the success of Staveley MWFC's grant application with the financial aid of Viridor Ltd., the club is now in a position to offer it's newly secured facilities for hire.

Erection of the perimeter fence around the Chantry playing fields on Inkersall Road in Staveley, where there are three football pitches, provides a secure environment for Staveley MWFC's club teams - as well as others - to play and train.

They have seen a marked improvement in the playing surfaces, with Staveley's groundsmen able to undergo maintenance work, as well as there... READ MORE...
Staveley Top The '3rd Tier' Of The NCEL Premiership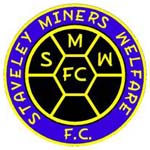 Tuesday 22nd September 2015 Sometimes, the phrase "you have to win scruffy", applies to football matches - and this was one of those days - although it leaves Staveley sitting nicely in 7th place in the NCEL Premiership.

Little cohesion, little passing, in between ad-hoc phases of play from both sides - and then 3 pieces of individual brilliance brought 3 excellent goals - and 3 points for Staveley that on balance, they just about deserved.

Still we are only just over midway in month 2 of a 9 month season - and there's a long way to go... READ MORE...
Five Star Staveley Fire Five Past Liversedge. Match Report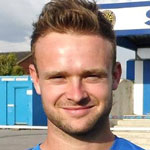 Thursday 17th September 2015 Staveley Miners Welfare Manager, Brett Marshall, was once again able to play round pegs in round holes in this league fixture against Liversedge - as unlike on Saturday, he was able to pick from a near full strength squad, which also included fit again Kurtis Morley and Ellis Wall who was returning from a suspension picked up earlier in the season.

Morley and Wall's inclusion in the starting line up, along with the newly 'available from the start' Courtney Hastings, gave Staveley the much needed attacking prowess that was severely lacking at the weekend, it also took the pressure off Adam Scott who at times against Retford had been a lone wolf in the final third, and... READ MORE...
"No Rush - We're In Safe Hands!" Staveley Match Report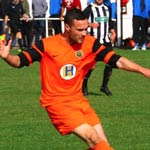 Sunday 13th September 2015 Old acquaintances were renewed as Brett Marshall took his Staveley Miners Welfare side to face his old club Retford United, with whom he won the NCEPL title, but he was somewhat hampered with his team selection as the old non-league availability curse struck.

Courtney Hastings and Fabian Smith, who probably would've been in the starting line-up, had to be placed on the bench as work commitments meant that they would not arrive at Cannon Park in time for kick off - also unavailable were Jamie Brown, Ellis Wall (through suspension) and Ryan Watters (through injury), who did still travel to support his team mates. READ MORE...
Pre-season Win For Staveley Against Spireites' Shadow Squad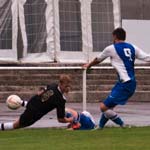 Sunday 26th July 2015 North Derbyshire came together to show what football and the community are all about last Friday evening!

On a damp evening at Inkersall Road, the teams entered the field of play flanked by two young mascots from the Chesterfield FC disability coaching scheme and by all accounts, they really enjoyed their evening, as did the 527 fans in attendance, as they were rewarded for coming out in the rain with a good game of football.

Staveley kicked the game off in their traditional blue and white and kicked towards the 'Ernie East Club Shop' end of the ground... READ MORE...

Staveley Prove A Handful For Step 3 Level Opposition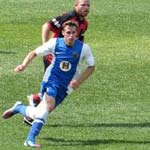 Monday 20th July 2015
Staveley faced their toughest pre-season test so far today, against Evo-Stik Premier League opposition in Mickleover Sports, the same team who ended the Trojans involvement in last year's FA Cup.

In the tentative opening exchanges, the closest either side came to opening the score was when Jamie York had his inswinging left wing corner, plucked from under the crossbar by Ross Atkins, the Sports' goalkeeper.

But on 22 minutes the visitors took the lead with a Jacob Hazel... READ MORE...
Staveley's 2nd Pre-Season Win Marred By Concern For Topliss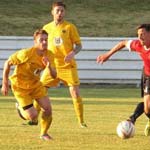 Friday 17th July 2015 Staveley won a football match at Langwith Road, but the most important result of the night was Julian Topliss' clean bill of health, after he had collapsed in the centre circle just 18 minutes into the game.

The ex Shirebrook player then scared the life out of everyone in the ground, as he appeared to be be spasming and having some sort of fit, as the players, managers and medical staff from both teams ran to his aid.

Topliss was playing in protective headwear to protect a head injury he suffered some time ago, which was an immediate worry and concerns were... READ MORE...
Trojans Ready To Go Again After Winning Start To Pre-Season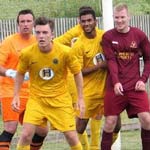 Tuesday 14th July 2015 Staveley's new management team, Brett Marshall and Paul Ward, made a winning start in their first game, with a 2-1 win against a lively Arnold Town side at Eagle Valley on Saturday.

The home side took the lead on 6 minutes through Courtney Hastings, who shot from the edge of the area and beat Jason Fisher, on his Staveley debut, via an awkward bounce on a 'challenging' pitch surface.

The Trojans drew level just before the break when Ross Goodwin's glancing header went in via the post and a despairing Arnold defender. READ MORE...

Get Ready Staveley - The Trojans Are Here...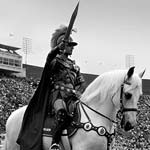 Monday 22nd June 2015 Over the last few seasons, it has been a hot topic of discussion among supporters of Staveley Miners Welfare FC, as to what the club's nickname actually is.

So a group of supporters suggested a meeting should be held in the clubhouse on Inkersall Road, to decide democratically upon a suitable name to officially adopt as it's new moniker, whereby name suggestions could be voted on.

Obviously, down the years there have been several nicknames shouted out in encouragement by spectators, such as 'The Blues'... READ MORE...
New 'Wingers' On Show At Staveley MWFC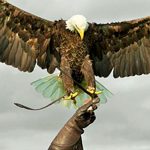 Wednesday 17th June 2015
As part of an ongoing programme of providing events, live entertainment and shows to engage and entertain the local community, Staveley MWFC are delighted to be able to announce a Birds of Prey show at Inkersall Road.

Staveley MWFC welcome 'The Birds Of Prey' show to their Inkersall Road ground on Sunday 28th June 2015.

With a mid-morning and mid afternoon flight demonstration of various Eagles and Vultures and a static demonstration of a variety of other hawks... READ MORE...
Pre-Season Schedule Shaping Up At Staveley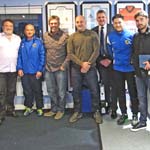 Thursday 28th May 2015 New Staveley Miners Welfare manager Brett Marshall has wasted no time at all, in putting together a pre-season training schedule, based around building up player stamina and core strengths, built upon training drills that will all include having the players actually working on their ball skills at every session.

Marshall says he is very enthusiastic about working with the people already on board at the club, who's input and work ethic have impressed him immediately and he is excited about the possibilities of forging a link with the club's Under 21 and development teams. READ MORE...

Staveley Win The HKL North Midlands U21 League Cup Final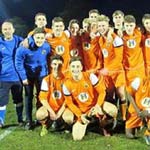 Friday 8th May 2015
Staveley's Under 21 side finished the season in a very creditable third place in the HKL North Midland U21 League, four points behind the champions Ilkeston FC (whose academy players are employed full time by their club), while tucked in between two step 3 Evo-Stik League clubs development sides, namely Carlton Town and Sheffield FC.

When these two sides had met previously this season, Buxton triumphed 2-1 at Silverlands and Staveley had won by the same score in the reverse fixture Inkersall Road, which indicated that the game would be a close one to call. READ MORE...

New Manager Is Appointed At Staveley MWFC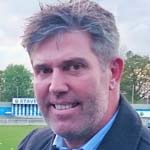 Tuesday 5th May 2015 Staveley MWFC have today (Tuesday 5th May) appointed Brett Marshall as their new first team manager, along with Paul Ward as his assistant.

Brett, having now fulfilled his 2 year commitment as Chairman to his previous club Clipstone FC, has been inundated with numerous other job offers, but Staveley's new manager, speaking after his appointment this evening said: "The Staveley job is the one I wanted! After taking everything about the role into consideration, including the facilities and infrastructure at Inkersall Road, which are unrivaled at Step 5, it is a no-brainer!..." READ MORE...

Staveley's Rollercoaster Season Ends With A 9th Place Finish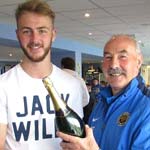 Tuesday 5th May 2015 The seaside came to Inkersall Road for the last match of the season as Staveley Miners Welfare entertained Cleethorpes Town.

The weather certainly wasn't what would normally be associated with this time of the year and, a healthy crowd of 206 taking shelter in the kop end saw a mainly under 21 side end the season in defeat, but with plenty to be proud of in recent weeks and the season as a whole.

Post match presentations also included James Ashmore receiving the player of the month for April accolade, while Sam Finlaw was voted... READ MORE...
Defeat For Staveley's Young Guns - And Chairman's Message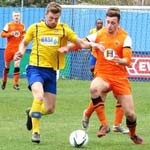 Tuesday 28th April 2015 An Injury to James Finnigan in the warm up meant a first start of the season for Ryan Lawty - and he played his part in a fine performance from Staveley Miners Welfare in this season's second trip to Albion Sports.

Whilst this game didn't quite live up to the excitement of the first encounter - a 4th round League Cup comeback, that resulted in a 2-3 win from a position of 2-0 down - it nonetheless served as proof that progress is being made on the pitch, as the young guns came within a whisker of a win before eventually succumbing to two late goals.

After an impeccably observed minutes silence remembering... READ MORE...
Defeat For Staveley - Match Report And Chairman's Statement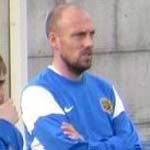 Friday 17th April 2015
Staveley Miners Welfare were once again made to pay for wastefulness in front of goal as ten-man Nostell Miners Welfare came from behind to secure an unlikely win, on a lovely sunny evening that marked the end of James Colliver's eighteen month tenure as manager along with the departure of his assistant this season, Ryan France.

The home side were in a rich vein of form having won four and drawn one of their last five games, Staveley on the other hand had lost their last four and drawn one - and in the early stages of the first half it showed! READ MORE...

Breaking: Staveley MWFC Part Company With Management Duo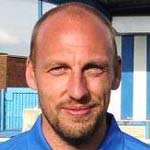 Tuesday 14th April 2015 A statement form Staveley MWFC tonight reads...

"By mutual agreement, Staveley MWFC and first team management duo Jas Colliver (pictured left) and Ryan France have agreed to part company amicably as of tonight. The club would like to wish both of them well for the future and thanks them for their efforts."

Despite the successful season Staveley MWFC have had this term, a spokesman said this decision had been arrived at amicably between the owner and management and no further details would be forthcoming for now.
Staveley Stay On Track For Matching Highest League Finish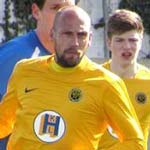 Sunday 12th April 2015 Following their League Cup exit last Wednesday - and with too many points on the board to go down and too many needed to go up - there would appear to be nothing left for Staveley MWFC to play for this season.

However, with six games still to go, Staveley Miners Welfare started the day in 7th place, with just three points separating them from equalling the clubs highest ever finish in the English football pyramid - 5th in the NCEPL achieved in 2011/12. So there was still plenty to play for at Armthorpe's Welfare ground.

Sam Finlaw missed his first game of the season through illness... READ MORE...
Staveley Return To Winning Ways At Parkgate. Match Report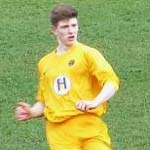 Tuesday 7th April 2015
In front of what was comfortably Parkgate's highest home league crowd of the season, swelled by a couple of hundred groundhoppers, who were attending the NCEL's Easter Hop event, Staveley returned to winning ways, with a hard working and resilient performance against a home side who's defence had been well drilled and in a determined mood on Saturday afternoon.

The early kick off and above average attendance tucked into Parkgate's two sided ground, made for a surreal atmosphere as the two sides set about trying to unlock each other's back line. READ MORE & VIDEO...

Staveley Disappointed With A Loss At Athersley Rec
Monday 30th March 2015
On a windswept afternoon, Staveley started well, but lost their way a bit in the second half, against a home side who will always go toe to toe against even the biggest and strongest of sides.

This was probably a game that Staveley would have been expected to have got something out of, given that Athersley's season has tailed off somewhat since they were early season pacemakers, but it is worth noting that it is only two weeks since the Rec held Tadcaster Albion to a draw away from home, with their pressing and condensing game. READ MORE...

Easter Soccer Camp Competition At Staveley MWFC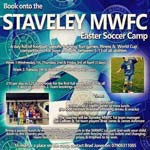 Monday 30th March 2015
The Easter soccer camp is nearly here, and now there's a chance to win 1 day FREE at the camp! All you need to do is like and share the competition status on Staveley MWFC's Facebook page.

The winner will be selected by random tomorrow - Tuesday 31st March so hurry. Good luck!

The Staveley Miners Welfare Easter soccer camp is a day full of football, including: specific training; fun games; fitness and World Cup competitions... READ MORE...
Staveley Stumble At Home Against Pickering Town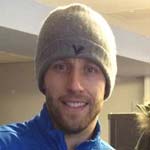 Monday 23rd March 2015 There was a definite family atmosphere as Staveley Miners Welfare entered the field of play back in their traditional blue and white shirts, flanked by members of the junior teams, and a pitch full of proud parents taking photographs of their future Staveley stars and, to rapturous applause from the majority of the 194 in attendance.

Full of confidence following Wednesday night's sensational second half comeback in the League cup, Staveley were looking to gain three more points in their quest to consolidate fifth place which would equal the clubs best ever finish - gained in 2011/2012. READ MORE...

Staveley Young Guns Earn A Cup Win Away At Albion Sports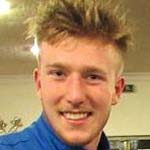 Friday 20th March 2015
You may or may not remember on the 19th November 2014, that two goals from Jahmal Smith and one each from Kurtis Morley and Ellis Wall, gave Staveley Miners Welfare an unassailable four goal half time lead and was arguably, their best half of football this season in the NCEL League Cup Third round, away at Bottesford Town.

Their 'reward' for that devastating display was Wednesday's away tie at Albion Sports, which had been originally scheduled for January but was postponed following travel concerns caused by the snow that was due to fall. READ MORE...
A 'Last Kick' Defeat After Disappointing Display From Staveley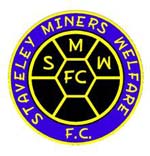 Monday 2nd March 2015 Staveley conceded two late goals and slumped to their third consecutive home defeat with a disappointing display against 16th place Maltby Main.

In all honesty, this was a disjointed performance and in particular, there were too many poor quality balls by the home team in the final third. Staveley also failed to look after the ball and keep possession on too many occasions.

But credit must go to the visitors, who worked hard all afternoon and made the most of the few chances that they created. READ MORE...

Staveley Heartbreak As Parramore Grab Last Gasp Equaliser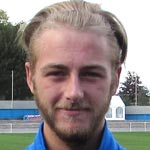 Monday 23rd February 2015 Just ten miles separate these two rival NCEL clubs, who are both steeped in a proud tradition of developing young, home grown footballers through their ranks.

Since taking over the managerial reins at Parramore, Peter Duffield has brought in a host of new signings who have a vast amount of experience of playing at a higher level than the step 5 NCEL Premier Division, with one eye on a possible tilt at the title next season.

No expense has been spared in assembling his team and you can... READ MORE...
Staveley's 'Centre Spot' Soul Club presents Northern Soul Nite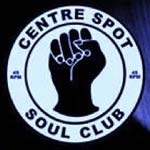 Wednesday 18th February 2015 The 'Centre Spot' Soul Club at Staveley Miners Welfare FC is staging an inaugural Northern Soul Nite event on Saturday 11th April 2015.

Experienced guest DJ's will be playing vinyl only, across the board Northern sounds, with a hint of Motown label niceties sprinkled in.

This will be a new three monthly Soul Nite event and is being staged in the recently refurbished clubhouse at Staveley MWFC, on Inkersall Road - and just just a few minutes away from Jct 30 of the M1 and a few miles out of... READ MORE...
No Love Lost In Staveley's Valentine's Day Defeat At Heanor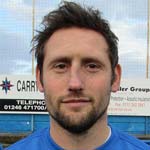 Monday 16th February 2015 There was no love lost on Valentine's Day between these two Derbyshire rivals as the home side grabbed all three points through a late winner from Sam Jones.

The fifty plus from Staveley in the crowd of 175 saw Ellis Wall's 76th minute goal cancel out Nathan Benger's early strike and it looked at that point if the visitors could go on and steal all three points, despite not being at their best.

There was further late controversy when leading scorer Jahmal Smith was sent off after a clash with home keeper Ian Deakin, although from where... READ MORE...
Staveley Back To Winning Ways After Lively Game At Thackley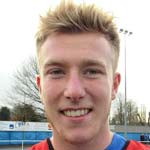 Sunday 8th February 2015 Mother Nature finally released her icy grip on the NCEL fixtures this weekend and after narrowly missing getting something out of Wednesday night's home game against an expensively assembled Shaw Lane Aquaforce side, Staveley Miners Welfare and their loyal bunch of supporters headed for Dennyfield, the home of Thackley AFC, on the outer limits of Bradford.

It's been all change at Inkersall Road since the same fixture last season, with only Sam Finlaw and James Colliver (who named himself as one of the subs for today's game) remaining from the side that narrowly lost 0-1 against... READ MORE...
Staveley MWFC Beaten By The Weather!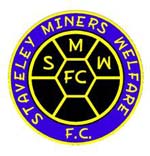 Monday 26th January 2015 Winter once again disrupted the weekend fixtures with Staveley away at Nostell on Saturday postponed due to a snow covered pitch.

The Welfare remain in 5th place with 48 points. The only top 5 side in action were leaders Tadcaster Albion who added 3 points with an away win at Glasshoughton.

Staveley's attention now turns to the League Cup and a 4th round tie away at Albion Sports on Wed 28th January (7.45pm) - with a return to league action on Sat 31st January (3pm) when they travel to Glasshoughton, then Staveley host 4th placed Shaw Lane at Inkersall Road on Wed 4th February (7.45pm).
Staveley Suffer First Defeat Since October In Local Derby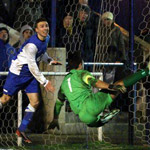 Thursday 15th January 2015 This eagerly anticipated local derby game in front 392 fans, Staveley's biggest home gate of the season, was spoiled by difficult windy conditions that both sides struggled to adapt to.

In the end it was the visitors who took all three points and inflicted Staveley's first league defeat since October 2014 when they were also beaten by Worksop at Sandy Lane.

Worksop enjoyed more first half possession and dealt with blustery wind conditions better than the home side. Indeed in general the wind seemed... READ MORE...
Staveley Make A Point As Winning Streak Ends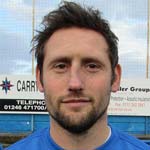 Sunday 11th January 2015 The impressive and ever loyal support shown by Staveley Miners Welfare fans in recent seasons was in evidence yet again on Saturday, as a coach load of them set off from Inkersall Road and headed east to Queensgate, home of Bridlington Town, in pursuit of their teams 12th win in a row and 3 more precious points.

The teams entered the field of play accompanied by a piper who was apparently signifying Bridlington's first home game of 2015 and there was also an impeccably observed minutes silence, to mark the sad passing last week, of a long standing, popular and stalwart Bridlington Town supporter, Steve Woodrow. READ MORE...
Staveley Take The Three Points In Pulsating Local Derby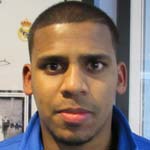 Sunday 4th January 2015 It was a pulsating Derbyshire derby fixture at Inkersall Road which saw both teams enjoying spells of domination as the game ebbed and flowed.

However, it was Staveley who had the extra reserves of resilience and stamina to see them over the finishing line right at the death, winning the game in the last minute of the scheduled ninety, as in-form striker Jahmal Smith treated the 316 spectators to a thrilling grand finale and climax.

James 'Jas' Colliver's side, a combination of home grown U19.. READ MORE...
Staveley Chairman Reviews An Interesting 2014 At Inkersall Rd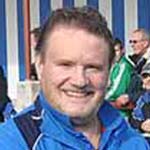 Saturday 3rd January 2015 Staveley Chairman Terry Damms reflects on what has been a turbulent year for Staveley Miners Welfare FC - and ahead of today's top of the table clash with heanor Town, explains what Staveley's plans for the future of the clubare and how the club's fortunes have changed for the better on and off the pitch.

We had ... and still do have, in our own minds ... the target in years to come, of being a community football club, surviving and standing on its own two feet financially, whilst using local youngsters and players who have come through our juniors/U19/21 ranks, blended with a mixture of experienced players, to... READ MORE...
Ten Out Of Ten! A 5 Star Performance By Staveley MWFC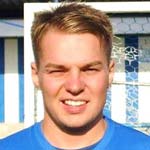 Monday 22nd December 2014 Staveley go from strength to strength as they spend Christmas in third place after a comprehensive 5-0 win against Retford United.

The home side gave a very professional display in what was their tenth consecutive victory and it sets them up perfectly for back to back matches against Derbyshire rivals Heanor Town, who sit in 4th place.

James Colliver handed a first start to Ross Goodwin who in place of Pat Lindley - who has left the club - and new signing Jamie Wood from Doveholes in the Hope Valley league, had a seat on the substitutes bench and... READ MORE...
3 Points And 3 Reds As Staveley Make It 9 Wins In A Row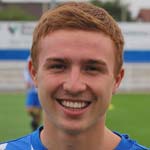 Friday 5th November 2014 Staveley edged past Armthorpe Welfare and moved up one place to fourth in a game of poor quality and few chances that saw three red cards, although it was far from a bad tempered game.

The first half was very poor quality with little action to write about. This could have been due to the cold night, or maybe the home side thought they just had to turn up to beat 19th placed Armthorpe.

The home side opened the scoring after 20 minutes through Jahmal Smith who headed home a cross from new full back James Kay. In truth... READ MORE...
Staveley Make It Eight Wins in Eight On Their Seaside Trip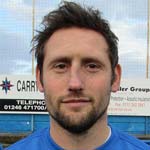 Tuesday 2nd December 2014 At least fifty Staveley Miners Welfare fans made the journey to the seaside and enjoyed some sand, sea, donkey rides, arcades and no doubt some fish and chips ... not much sun though, before making the short journey inland to the Bradley Sports complex which is also home to Grimsby Borough.

The game had all the ingredients of being a classic encounter as two of the top three form teams in the league went head to head.

Staveley kicked off in their change strip of Yellow shirts... READ MORE...
Staveley Set Club League Record With Seven Wins In Seven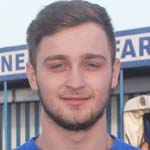 Monday 24th November 2014 Kurtis Morley scored a first half hat trick in an incident packed match as James Colliver's Staveley young guns achieved a club record seven consecutive NCEL Premier league wins.

However, they were made to fight all the way and had to thank keeper Steve Hernandez for two fine saves, including one from a penalty, before Jahmal Smith put the result beyond doubt.

There was one change to the squad from Wednesday's cup win at Bottesford, with Ross Goodwin getting a place on the substitutes bench in... READ MORE...
Staveley Go 'Cup Crazy' With A 4-2 Win At Bottesford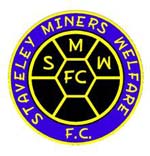 Thursday 20th November 2014 Staveley's young guns went cup crazy with a four goal blitz in a sensational first half performance - and they can be forgiven for taking their foot off the pedal a bit in the second half as a result, and allowing the home side to score twice.

After the game, Staveley Manager James Colliver acknowledged his team's great first half performance especially after a two break due to postponements.

He was pleased with the team's overall shape and picked out the performance of his striking partnership - Kurtis Morley and Jahmal Smith... READ MORE...

Late Show By Staveley's Young Guns Brings 6th Win In A Row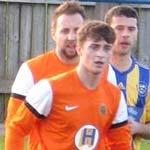 Monday 3rd November 2014 Staveley's 'Young Guns' scored two late goals to overcome 10-man Garforth and record their sixth consecutive league win despite missing a first half penalty.

The home side played for 52 minutes with ten men after Liam Smith was sent off but looked to have grabbed all three points when they took the lead after 85 minutes against the run of play.

However 20-year old Staveley midfielder and Man of the Match Sam Finlaw made sure that the three points came back to... READ MORE & VIDEO...
Five League Wins In A Row For Fifth Placed Staveley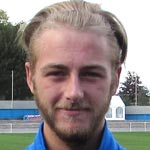 Monday 27th October 2014 'When the going gets tough!' A curious Saturday afternoon, where the main talking points all centred around the performance of the match referee Mr Jason Knowles.

Obviously, one must uphold the virtues of fair play and respect the fact that without the match officials there would be no game in the first place and accept, that occasionally, they will make honest and genuine mistakes, because they are only human.

On Saturday however, that latter point was tested out to its... READ MORE...

Staveley Go Fifth After 'Ugly Win' At Barton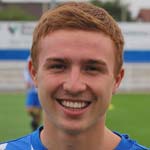 Thursday 23rd October 2014 Staveley proved that they can 'win ugly' in a hard fought match of poor overall quality.

The decisive moment came after 66 minutes when Staveley's man of the match Brad Jones (left), made one of several great runs down the right and got in a decent aerial cross towards Jack Poulton. The latter was challenged as he jumped and the loose ball fell perfectly for Jordan Eagers who produced a quality finish from ten yards that gave Ben White in the home goal no chance.

The home side created a number of late chances and thought... READ MORE...
Back To Back League Wins & Two Clean Sheets For Staveley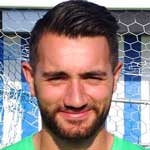 Monday 20th October 2014
Staveley came out on top in this hard fought game with goals from young midfielder Pat Lindley and new signing Jahmal Smith.

However it was goalkeeper Steve Hernandez who caught the eye again with a string of fine saves that kept his team in the match when the score was 0-0.

Staveley manager James Colliver named Jahmal Smith, a recent signing from Sheffield FC, as a substitute and otherwise retained the majority of the team that had won 4-0 at Retford on Tuesday night. READ MORE...

Staveley Dominate In A Battling Display At Retford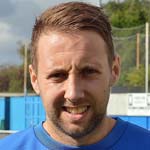 Thursday 16th October 2014 Staveley moved back up to seventh place in the table after last night's result, while Retford slipped into the bottom three in what has become something of a nightmare season for the North Nottinghamshire based host side.

Despite heavy rain all day the pitch was perfectly playable at kick off time, although the turf accountants in our midst would probably have referred to the underfoot conditions as 'heavy going' by the time the diminutive match referee, Harry Hawkins, sounded the full time whistle and brought an often ill tempered and seldom aesthetically pleasing game to a close. READ MORE...

Staveley Out Of Sheffield & Hallamshire Senior Cup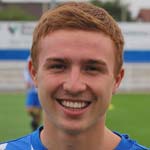 Wednesday 8th October 2014 Having been awarded a bye to the second round of the competition, Staveley effectively fell at the first hurdle last night against a stubborn and well organised Rossington side.

Alas, it is goals that win football matches, not statistics, so the fact that Staveley probably had possession of the ball for at least 70% of the time that it was in play, counted for nothing at full time.

The hosts literally squeezed Staveley out of the game in the final third, getting bodies back in numbers and digging themselves in deep... READ MORE...
Staveley Take All 3 Points Against League Leaders Tadcaster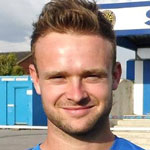 Monday 6th October 2014 Ellis Wall scored twice as Staveley took all three points against league leaders Tadcaster Albion in a hard fought encounter as they survived a late onslaught from their visitors.

Tadcaster arrived at Inkersall Road on a run of five straight wins and their line up featured Jonathan Greening - the former Manchester United, West Brom and Nottingham Forest player.

Staveley had a new face in the starting eleven - 19 year old Jordan Hodder who was released by Sheffield United Academy in the summer... READ MORE...
Staveley Lose Out On A Point After Late Goal At Worksop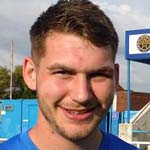 Thursday 2nd October 2014 Staveley deserved a point from this hard fought game against local rivals Worksop Town but were the architects of their own downfall as the home side scored twice after Staveley conceded possession cheaply.

Manager James Colliver made two changes from the side that won at Maltby on Saturday with Austin McIntosh and Ellis Wall replacing Matt Hassett and Ryan Watters.

A crowd of 505 ensured there was a good atmosphere with 30 or so supporters from Staveley. READ MORE...

Young Staveley Side Battle For The Win At Maltby Main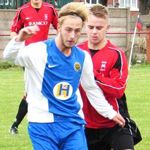 Monday 29th September 2014 Maltby Main, who turned title contenders Heanor Town over on home turf just a couple of weeks ago, are a tough nut to crack at the best of times, especially on their sloping and challenging Muglet Lane playing surface.

So to go their with a squad containing six teenagers and come away with all three points was a considerable achievement for James Colliver's 'babes'.

It wasn't pretty at times and they had to battle all the way to claim the result, but a predominantly young Welfare side passed this test with... READ MORE...

Staveley Hold High Flying Handsworth To A Draw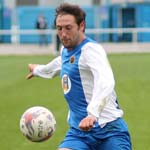 Tuesday 23rd September 2014 On an afternoon when Steve Hernandez was presented with an award for being voted as the Staveley player of the month for August (as voted for by the fans), it was ironic that he had less to do than he's been used to in previous games this season, against the high flying and high scoring Parramore front line.

The Inkersall Road faithful turned out in good numbers, in spite of the anticipated convincing beating they were apparently about to witness.

Reputations counted for nothing as Staveley stood up to be ... READ MORE...
Staveley Find It Hard Work In Draw At Home To Parkgate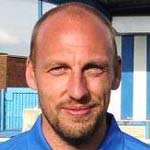 Friday 19th September 2014 Who'd be a football manager?

Just a few days after James Colliver had lost both of his full backs inside the first 35 minutes during the FA Cup defeat at Mickleover, he was dealt a double whammy again, when Oli Ryan and Matt Hassett were both withdrawn due to injuries during a first half that a lively looking visiting side had far the better of, as Staveley struggled to find any kind of shape, rhythm or cohesion.

Parkgate were in the faces and on the toes of Colliver's side from the off and were intent on unsettling the home side, in a firm but (just about) fair... READ MORE...
'Dubious' Penalty Sees Early FA Vase Exit For Staveley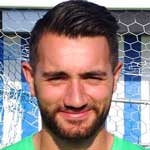 Monday 8th September 2014 Staveley went out of the FA Vase at the first hurdle despite an impressive second half display after a late dubious penalty decision went against them.

Before the game, there was a minutes silence in memory of former Staveley Club Secretary Mrs Jane Burnand who died earlier that week.

The first half belonged to the visitors and Staveley had keeper Steve Hernandez to thank for keeping them in the game with a number of good saves, the best coming after 10 minutes when he turned a free kick from Kieran Scargill... READ MORE...
Staveley Progress In The FA Cup With A Win At Rainworth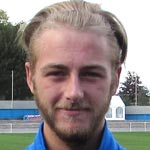 Sunday 31st August 2014 Staveley progressed to the next round of the FA Cup with relative ease although they made their supporters sweat as, despite creating numerous chances, they only finished off the game in the closing minutes when Oli Ryan converted from close range.

The game had attracted the attention of the FA's media partner Input Media who filmed the game and interviewed various officials to feature the heritage and background of two miners' welfare sides involved.

The show will be released in advance of the first round proper... READ MORE...
Threadbare Staveley Squad Suffer At Shaw Lane Aquaforce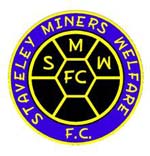 Thursday 28th August 2014
Following a successful bank holiday weekend 3-1 win against Nostell MWFC, a makeshift Staveley side, missing seven first team players including all the first choice back four, came back to earth with a bump on Tuesday evening, inevitably finding the going tough against an in-form Shaw Lane Aquaforce, who had hit six in their previous game.

Indeed the eleven players who started were not all fully fit with Nathan Forbes playing with a cracked rib whilst Jas Colliver travelled to the game after a day in hospital and could only play after taking painkillers. READ MORE...
Staveley MWFC Thump Thackley In Emphatic Win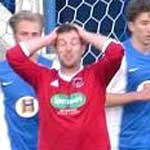 Thursday 21st August 2014

Staveley recorded an emphatic victory against a side that they have struggled against in recent seasons thanks to a strong midfield display and some clinical finishing. The result takes them up to ninth place in the league.

In all honesty, the home side took a little while to get going in this game and the first 15 minutes were fairly even with little goalmouth activity and not much to write about. Indeed the referee made as many notes as I did when he booked Michael Trench after 14 minutes for a mis-timed tackle. READ MORE...

Staveley 'Dominant' Against Worksop In FA Cup Victory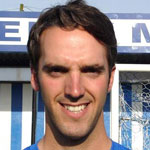 Monday 18th August 2014 Staveley overcame local rivals Worksop Town at Inkersall Road on Friday 15th August, in an entertaining game to progress to the next round of the FA Cup.

The bumper crowd of 371, which included ex-England player Chris Waddle who was watching his son Jack play for Worksop, had plenty of penalty area action to enjoy. Although the visitors were the better team in the first half, they never dominated and it was Staveley who had the better of the opening exchanges.

Sam Finlaw set up Ellis Wall after just five minutes and the... READ MORE...
Staveley MWFC Suffer A Home Defeat In Their Opening Fixture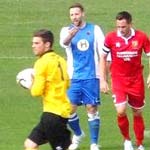 Sunday 10th August 2014 Torrential rain and flash flooding in the Staveley area, late on Friday afternoon, had threatened to cause Saturday afternoon's opening game of the season to be postponed.

Saturday's climate change then turned out to be perfect 'drying weather' and by mid-morning, the pitch had recovered from it's overnight dousing and was perfectly playable.

However, after a disastrous opening half a hour, most of the Staveley faithful were looking to the skies, hoping that the clouds would open again... READ MORE...
Boxing Personality To Appear At Staveley MWFC Dinner Event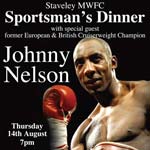 Friday 8th August 2014 Champion boxer Johnny Nelson will be the special guest at a fundraising dinner organised by Staveley Miners Welfare FC later this month.

Nelson, who is a former European and British Cruiserweight champion, will be the guest speaker at the dinner on Thursday, August 14th with a 7pm start. The dress code is smart casual.

The event will also feature top comedian Jimmy Carol with Sky Sports reporter and Chesterfield FC's Media boss, Nick Johnson, acting as your... READ MORE...
Staveley MWFC Take On Chesterfield FC In Preseason Friendly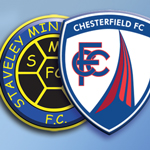 Monday 28th July 2014
A very local derby tonight (Monday 28th July 2014), as League One Chesterfield FC and NCEL Premier Division Staveley MWFC meet in a friendly at Inkersall Road, ko at 7:30pm.

After Staveley Chairman Terry Damms' recent negotiations to form a close link with the Chesterfield FC Youth Team, the Spireites are returning the favour by taking on their close neighbours in another pre-season warm up game, with ex Premier League Ref Uriah Rennie doing the honours. Admission is £5 adults and £3 concessions, The Cafe, Bar and Tower Bar will be open and all are welcome!
Staveley MWFC Host Inaugural Interleague Toolstation Cup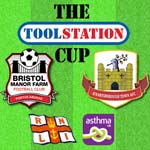 Wednesday 23rd July 2014
Staveley Miners Welfare FC will be hosting the Toolstation Cup, the first ever interleague match between the Toolstation Northern Counties East League and the Toolstation Western League, at their Inkersall Road ground on July 26th at 3pm.

Knaresborough Town, winners of the Toolstation Northern Counties East League Cup, will take on hugely competitive Bristol Manor Farm, runners up in the Western League 2013/14 season, in the game which will showcase the leagues' talents at their very best. READ MORE...
Staveley MWFC To Form Committee To Help With Expansion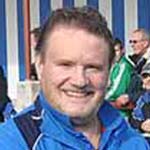 Thursday 8th May 2014 Staveley MWFC's Chairman and owner, Terry Damms, has released a statement today to explain that the club are looking to form a new committee to help with the expansion plans they have for the Toostation Premier Divison side.

In the statement, Terry Damms says, "Some 7 seasons on since I took over the club and inputting a large slice of my time and financial support, we have developed such a great club in depth, whilst also enhancing facilities on Inkersall Road, that at its level within the Derbys/Yorks/Notts borders, it is said by football pundits and authorities to be the best around." READ MORE...
Modness At Staveley MWFC With The Nutty Boys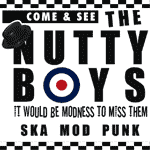 Tuesday 6th May 2014 The brilliant 'Nutty Boys' are bringing their own brand of 'Modness' to Staveley MWFC's Inkersall Road ground club on Saturday 10th May 2014 from 7pm.

If you love Ska, Mod and Punk music - then as the poster says, "It would be Modness to miss them", as renowned local band, the Nutty Boys are gearing up for a night of mayhem this Saturday night, 10th May.

It's all in aid of junior teams from Staveley MWFC and the ticket price includes a light buffet throughout the evening. There is a fully licensed bar with... READ MORE...
Staveley MWFC To Host The H-K-L NMU19 Cup Final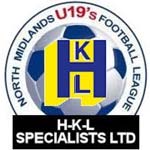 Wednesday 30th April 2014
Staveley MWFC are hosting the North Midlands Under 19 League Cup Final at Inkersall Road on Thursday 1st May, kick off at 7:30pm.

The game between Worksop Town FC and Sheffield FC's Under 19s should be a great match and a chance to see some of the local footballing stars of the future in action.

As always, a warm and friendly welcome awaits at Staveley's home ground and all are welcome, entry is just £2 for adults and £1 for children/concessions.
Staveley Finish On A High As 2 Players Scoop All The Awards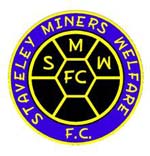 Monday 28th April 2014 Staveley brought the curtain down on a mixed season with an emphatic 5-1 victory over already relegated Lincoln Moorlands Railway at Inkersall Road.

And after the game, the End Of Season Awards were then dominated by just two of the club's players.

With several players unavailable, Josh Fields and Ryan Watters were brought in from the Under 19 team. Both showed that they have the ability to play at this level next season with Watters taking the Man of the Match award for his... READ MORE...
Lights On, But Nobody Home! Staveley Lose At Glasshoughton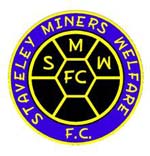 Thursday 24th April 2014 Staveley Miners Welfare wearing their away colours of orange, orange and more orange arrived at Glasshoughton aiming to right the wrongs of last months encounter where a disappointing performance ended in salvation at 1-0 down thanks to a double floodlight failure which eventually forced the referee to abandon the game.

After filling the meter with tokens Staveley kicked off going left to right and had the lion's share of the early possession but without creating anything of note.

14 minutes in and after Glasshoughton had vaguely threatened... READ MORE...
Basford's Revenge With A Win Against Staveley. Match Report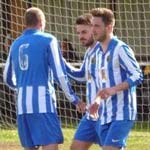 Sunday 20th April 2014 Having beaten this opposition three days earlier, Staveley travelled down the M1 to Nottinghamshire for the return fixture against fifth placed Basford United.

The home side put out a stronger team for this fixture with their leading scorer and former Matlock Town FC striker, Tyiesse 'TJ' Nightingale back in the side along with Stuart Hendrie.

This proved to be yet another frustrating afternoon for SMWFC followers - Staveley looked good when in possession but, without an obvious... READ MORE...

Staveley Win Comfortably At Home To Fifth Placed Basford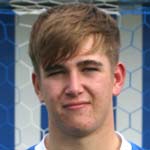 Thursday 17th April 2014 Staveley got back on track with a good all round performance and two quality goals on Wednesday evening at Inkersall Road, to gain all three points against fifth placed Basford United.

There were two changes to the team that started the previous game against Tadcaster, with 16-year old Chris Butt given his first start in goal since December and James Colliver starting in place of Wes Hill who was unavailable.

As a result, the back four was reshuffled, with Ryan Dickinson moving to left back. Overall the defence looked much more solid and confident than... READ MORE...
Consistently Inconsistent! Staveley Lose To Tadcaster Albion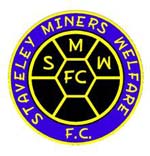 Monday 14th April 2014 The consistently inconsistent Staveley MWFC took to the field against Tadcaster Albion and were looking to end a run of three straight defeats.

Things didn't start well as Tadcaster, clad in all yellow, went into the lead after only 3 minutes when a hopeful punt up field was lobbed past keeper Declan Howard by Stuart Rice. 0-1.

When you're playing against a team like Tadcaster going for the title, you need a few things to go your way, one of them is refereeing decisions and... READ MORE...
Staveley Lose Out To Barton Town Old Boys. Match Report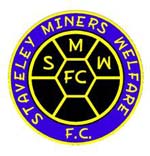 Thursday 10th April 2014 Staveley were beaten by a strong Barton Town team which sits in third place in the league - and has an outside chance of winning the Toolstation NCEL Premier title this season, with four games left to play.

Home supporters would have been looking to see evidence that their team has sorted out the defensive short comings that were very evident at Albion Sports in the previous game.

Caretaker First Team Manager James Colliver made five changes to the starting line up for this game and gave a debut to goalkeeper Declan... READ MORE...
Staveley Given 'Six Of The Best' At Albion Sports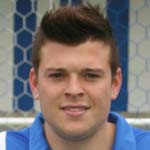 Tuesday 8th April 2014 Staveley were deservedly given 'six of the best' as they failed to defend properly in this action packed game which finished 6-2 to the home side.

The chief tormentors were the Facey brothers - Daniel and Delroy - both strong quick attackers who between them had scored 42 goals between them before this game. They had added three goals to their combined tally 90 minutes later.

Time after time, the Staveley back line was caught out by a long ball over the top and the Albion Sports forwards cashed in on the generous amounts... READ MORE...
Staveley Mourn The Loss Of Long-Time Fan, Bernard Tilley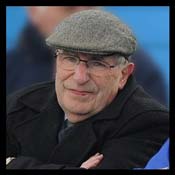 Saturday 5th April 2014


Staveley MWFC and Chairman Terry Damms, send their condolences to the family of Bernard Tilley, who sadly passed away today.

Terry Damms said. "Bernard was a lovely man and a gent who will be hugely missed here. Rarely have I met a gentleman with such manners, politeness and honesty - and the news is devastatingly sad for his family.

"RIP Bernard and thank you for being a friend and supporting SMWFC. You will be sadly missed."
Latest Staveley MWFC's Football Camp Dates Announced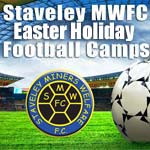 Thursday 3rd April 2014
Staveley MWFC are holding two new exciting two-day Football Camp for all youngsters aged 5 to 16, during April's Easter holidays, after the hugely successful Half Term camp in February.

The holiday's are not too far away, and Staveley MWFC's football development coaches are staging TWO 2-day Football Camps to give the chance for boys and girls aged from 5 to 16 to let off some steam, learn some new skills and have some great fun. As before, to beat any chance of bad weather disruption, the camps will take place on school premises where indoor facilities are... READ MORE...
Staveley MWFC Show Their Best And Worst Against Thackley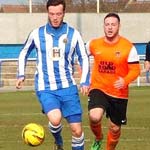 Tuesday 1st April 2014 Staveley Miners Welfare produced arguably their best - and worst performance of the season on a glorious early Spring Saturday afternoon, at home game against Thackley.

The early season pacesetting Dennyboys have suffered a dramatic fall from the summit of the league since our 1-0 defeat in October and now find themselves in midtable.

A much improved Staveley side, buoyed by the recent good form of 4 points from 2 games against much more fancied opposition, had the better... READ MORE...
Staveley Share The Points In An Enthralling Encounter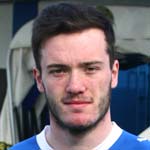 Thursday 27th March 2014
The points were eventually shared in this enthralling end to end match, which saw Staveley take the lead three times, only to concede for the third time in the fourth minute of stoppage time.

James Colliver made one change from the team that won so impressively at Heanor, with Matt Hassett replacing Wes Hill who was unavailable due to work commitments.

However, player-manager Colliver was forced to leave the field with a calf injury after 11 minutes and was replaced by recent signing Robbie Start. READ MORE...

Young Staveley Side Shock High Flying Heanor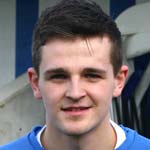 Monday 24th March 2014 Staveley were missing the services of central defenders Matt Hassett, Adam Jukes and captain Jamie Smith, the latter injured in the pre-match warm up, and were forced to field no less than six players aged 20 and under.

Given that Heanor Town were on an eight game unbeaten run, with 49 goal Kieran Debrouwer in their ranks, on paper it, would've been hard to predict anything other than a comfortable win for the home side.

Football however, isn't played on paper... READ MORE...

Exciting Chance To Prove Your A Future England No 1...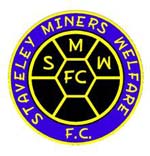 Wednesday 19th March 2014
Here's a great opportunity for any local junior goalkeepers out there to try out for Staveley MWFC's U13s this Summer, ready for next season!

Part of a fantastic local club, with a huge Junior football system, which goes right through to the senior team - currently, the U12s are in Div E of the Sheffield And District League - but as we write this, they are challenging hard for promotion with three games still remaining.

They take the step up to 11-a-side games next season and have... READ MORE...
Staveley vs Albion Sports - FREE Admission For All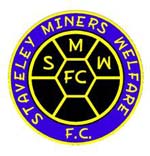 Wednesday 12th March 2014 Staveley MWFC Chairman Terry Damms has announced that tonight's home fixture against Albion Sports is to be FREE admission for all.

The generous gesture was originally planned for the rescheduled date of 15th January, after the previous game on 20th December 2013, was abandoned after 62 minutes after a torrential downpour - but now the ' re - rescheduled' game definitely goes ahead at Inkersall Road tonight, kick off 7:45pm.

Terry Damms said of the second cancelled game back in January... READ MORE...
Staveley MWFC Dominant In Rescheduled Home Game Win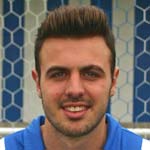 Thursday 6th March 2014 The first half performance in last night's home fixture was Staveley's best 45 minutes of the season, as they played with pace and purpose and, inspired by Josh Scully, raced into a 3-0 lead in the opening 30 minutes against Winterton Rangers.

The crowd at Inkersall Road was smaller than usual, probably due to the fact that there was an England game on the TV.

However, the crowd of 92 witnessed a good attacking display and a cohesive team performance, which is more than can be said in the case of the... READ MORE...
Staveley Lose An Entertaining Game To High Flyers Pickering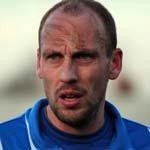 Tuesday 4th March 2014 Going for three wins on the bounce, Staveley Miners Welfare put the pressure on Pickering early on and the 5th in the league Pikes were looking a bit jittery in the early stages, Jamie Smith and a fit again Oli Ryan were the tormentors-in-chief.

Pickering soon settled however and they opened the scoring on nine minutes when Harry Coates swept home a low cross from the right from six yards out.

They almost doubled their lead with a carbon copy goal from the opposite side but this time Staveley keeper Tom Turner was alive to the danger and... READ MORE...
Staveley Beat Retford In An Incident-Packed Match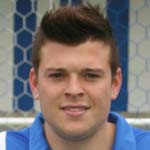 Thursday 27th February 2014 First team football finally returned to Inkersall Road after a weather enforced absence of a month, when Staveley met promotion-chasing Retford United, with the visitors no doubt looking for revenge for the 4-1 defeat that Staveley inflicted on them in mid-January.

The crowd of 115 was treated to a incident packed match which saw five goals and three sent off with Staveley coming out as 3-2 victors.

Staveley took the lead on 13 minutes, when Michael Trench put in a great run down the left and although Matt Thorpe was unable to do anything... READ MORE...
An Entertaining Win For Staveley Away At Liversedge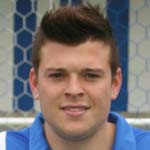 Tuesday 25th February 2014 A good degree of entertainment was had at Clayborn, home of Liversedge FC, despite there being standing water on the pitch earlier on in the day.

Having been deemed fit to play on after a morning inspection, Staveley Miners Welfare kicked off clad in their away colours of orange shirts shorts and socks.

It was clear right from the off that the pitch was not going to help a crisp passing game and Liversedge, probably used to the pitch, had the early running, although this was their first game on it since December. READ MORE...

Staveley MWFC Earn A Late Draw At Nostell. Match Report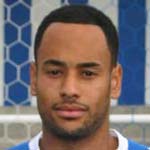 Wednesday 19th February 2014
Matt Thorpe grabbed a late equaliser for Staveley to take a point away against 10-man Nostell Miners Welfare, although the visitors created enough chances to win the game.

However, they were denied the three points by a combination of a lack of clinical finishing and some first class saves from Ben Saynor in the Nostell goal.

Staveley gave a debut to full back James Coulbeck who signed from Winterton Rangers earlier in the day. READ MORE...

Staveley's Home Match Against Barton Town Old Boys Is OFF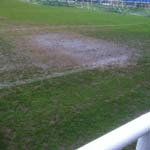 Saturday 15th February 2014 Staveley MWFC's home fixture for this afternoon (Saturday 15th February) against Barton Town Old Boys has been postponed after inspection, due to a waterlogged pitch.

The NCEL Premier Division side now has only one more midweek slot free to play the backlog of rescheduled games until they will be playing four games every seven days.

Chairman Terry Damms said, "It's hugely disappointing to have yet another game off due to the terrible weather - but much more of a concern is that..." READ MORE...
Staveley Cruelly Denied A Point In Last Minute At Long Eaton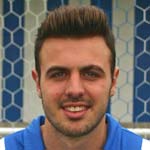 Thursday 6th February 2014
Staveley were cruelly beaten by a late goal away to Long Eaton last night, just after they had been denied a certain penalty when substitute Sam Finlaw was brought down by the home side's goalkeeper.

The thirteen players who wore the Staveley shirt last night put in a hard working performance and tried to play football in difficult conditions. On another occasion, they would have been rewarded with at least one point.

The critical moments came in the last three minutes of the match. READ MORE...

Staveley's Home Game Against Bridlington Is OFF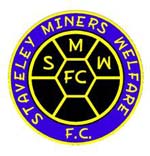 Saturday 25th January 2014 This afternoon's 3pm kick off at Inkersall Road is OFF due to a waterlogged pitch.

The match vs Bridlington Town will be rescheduled for a later date, causing what is becoming something of a fixture pile up during the remaining half of the season for Staveley MWFC. We will bring you news of the new date when it is released.

All of todays Junior Football Development sessions were also called off for the same reason, and again, we will bring you news if the training pitch is suitable in time for next Saturday's sessions.
Staveley MWFC's Half Term Football Camp Announced
Saturday 25th January 2014
Staveley MWFC are holding an exciting new two day Football Camp for all youngsters aged 5 to 16, during February's Half Term holidays, with a very special guest appearance for the presentations.

Half term is not too far away, and Staveley MWFC's football development coaches are staging a 2 day Football Camp to give the chance for boys and girls aged from 5 to 16 to let off some steam, learn some new skills and have some great fun.

To beat any chance of bad weather disruption, the camp will... READ MORE...

Staveley Fire Four Past High Flying Retford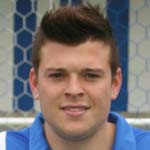 Sunday 19th January 2014 Staveley travelled to high flying Retford United hoping to complete their first game in 2014, following a catalogue of postponements and an abandoned game due to waterlogged pitches.

The Staveley squad welcomed one new face belonging to Ryan Dickinson who has recently been released by Chesterfield FC.

The home side dominated the early stages of the game and with Staveley's back line looking nervous and indecisive, goalkeeper Tom Turner needed to make a number of good saves during the half to keep his team in the game. READ MORE...

Staveley MWFC Home Fixture Against Albion Sports FC Is OFF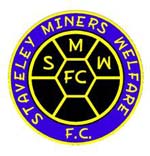 Wednesday 15th January 2014 Staveley MWFC have released news that tonight's game against Albion Sports is off due to a waterlogged pitch.

Ironically, the game is a rescheduled fixture after the previous meeting was abandoned after 62 minutes.

Staveley's Chairman, Terry Damms had made tonight's fixture FREE admission to everyone, giving something back to the fans after 2 recent games were abandoned and says, "It is really disappointing and frustrating that we have had to psotpone tonight's game with Albion Sports FC." READ MORE...

Staveley MWFC Give Back To The Fans With Free Entry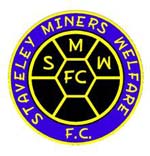 Tuesday 14th January 2014 With two of Staveley MWFC's recent Toolstation NCEL Premier Division games being abandoned at Inkersall Rd, after 62 and 81 minutes, Chairman Terry Damms has decided to offer FREE entry to fans for Wednesday's rescheduled game against Albion Sports.

After seeing what must have been a great deal of frustration amongst the Staveley faithful - and others who may have attended these games - he feels it's only right that the club do something to give back to the fans.

Terry Damms said, "Albion Sports, our opposition in the first of..." READ MORE...
Staveley MWFC Development School Begins 2014 Sessions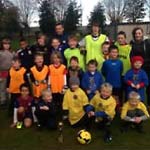 Friday 3rd January 2014
Staveley MWFC are offering a fantastic opportunity on Saturday mornings for youngsters to get involved in football, beginning this Saturday, 4th January.

They will not only be coached to develop their football skills and fitness, but make new friends and most importantly, have lots of fun!

The youngsters will develop a different range of skills across all aspects of football and a set schedule has been made to ensure that each individual becomes a better footballer. READ MORE...
No Late Christmas Presents For Staveley MWFC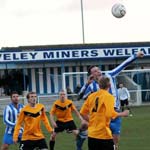 Sunday 29th December 2013 Staveley MWFC's only game of the Christmas period took place at Inkersall Road yesterday, (Saturday 28th December), against near neighbours Worksop Parramore - and was there plenty of festive cheer?

Well… yes and no! Fed up with turkey sandwiches and the same tired old films, a seasons best crowd of 341 turned up to watch a feast of festive football, and to help the club to raise money for Cavendish Cancer Care, a fantastic charity who support local people that are living with cancer.

Christmas is a time to catch up with old friends and Staveley... READ MORE...
Staveley MWFC Sign Premiership And England Star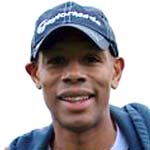 Friday 27th December 2013
Staveley MWFC have signed former England International, Carlton Palmer - albeit just for the one game!

Carlton (left) has agreed to pull on yet another set of blue and white stripes, this time for Staveley, for their Christmas week fixture against Worksop Parramore, at Inkersall Road TOMORROW - Saturday, 28th December, 2013, kick off at 3pm.

The much travelled defender/midfielder arrives at Inkersall Road via West Brom, Sheffield Wednesday, Leeds United, Southampton... READ MORE...
Staveley Avoid Defeat After 'Biblical' Downpour. Match Report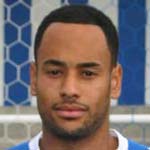 Friday 20th December 2013

Staveley MWFC's match against Albion Sports at Inkersall Road on Wednesday evening was abandoned after 62 minutes due to a waterlogged pitch after a torrential downpour, with Staveley trailing 4-1 at the time. The result does not stand and the match will be rescheduled for another date.

Staveley were hit with suspensions with the following unavailable: Pat Lindley (4 games), James Colliver (3 games) and Jamie Smith and Reece Littlejohn (one game each), these suspensions will now take effect from... READ MORE...
No Comeback From A Poor First Half For Staveley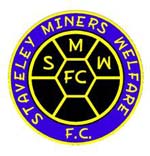 Monday 16th December 2013
A poor first half performance saw Staveley blown away on a blustery Saturday afternoon, ensuring all three points from this game went back up the M1 to Barnsley.

The caretaker management team of Jas Colliver and Jay Roper found out the hard way that, unless teams are properly organised and players fully understand their responsibilities, then the risk is that good teams will exploit the lack of marking and being given too much time and space. The issues in this game stemmed from the midfield, where the balance didn't appear right and there was... READ MORE...
Staveley Lose Their Third Cup Tie In Eight Days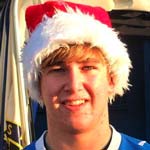 Wednesday 11th December 2013 Staveley lost their third cup tie in eight days as they went out of the Sheffield & Hallamshire Senior Cup to their local rivals, Worksop Parramore, in a closely fought game on Tuesday night.

It was the first match since Neil Cluxton's resignation, so Player/Coach James Colliver took temporary charge of team affairs, assisted by Jay Roper. They will have been pleased with the overall work ethic and commitment; but it was the old issue of inability to take their chances that cost them the game.

Their were a number of changes to the starting line up with... READ MORE...
Staveley Bow Out Of The FA Vase After Defeat By Morpeth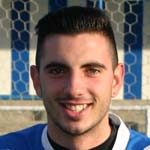 Tuesday 10th December 2013 Staveley bowed out of the FA Vase as they lost by two goals to nil in a game of few chances.

Visitors Morpeth Town, who play in the Northern League Division One, deserved their win as they took control in the final quarter of the game and scored twice in the last fifteen minutes.

Staveley were without Pat Lindley (suspended), Chris Dickman and Matt Hassett (both injured), with Ryan Damms dropping to the bench as Matt Thorpe returned to the side. READ MORE...

Staveley MWFC Boss Neil Cluxton Resigns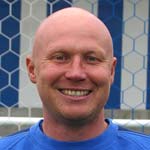 Sunday 8th December 2013 Staveley MWFC have just released the following statement: "We have received notification this morning from Neil Cluxton that he has resigned his post as manager of Staveley MWFC with immediate effect.

We would like to thank Neil for his tireless efforts at the end of last season under immensely testing circumstances and also his tremendous efforts during the first difficult months of this new season. We would wish Neil well for the future in his professional and sporting career. We will be considering the managerial vacancy in due course and will be making a suitable announcement once those considerations have been fully evaluated."
Staveley's Unbeaten Run Comes To And End Against Garforth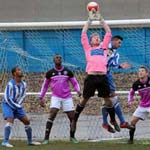 Tuesday 3rd December 2013 Staveley MWFC were unable to extend their unbeaten run to eight games with a poor performance that saw them deservedly beaten by Garforth Town.

On a glorious afternoon for football, the weather being more suitable to Spain than Staveley, Manager Neil Cluxton made only one change from the team that won 8-2 on Wednesday night, with Xavier Parisi replacing Chris Butt in goal. Matt Thorpe and Matt Hassett are both still unavailable.

The visitors were six places higher than Staveley in the... READ MORE & VIDEO...
Staveley Go Seven Unbeaten By Scoring Eight Past Liversedge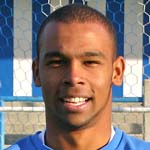 Wednesday 27th November 2013 This was a battle of 18th against 17th, so it was not unreasonable to expect a tight game with the three points up for grabs being possibly more valuable than usual.

In the end it turned out to be a goal glut with the home side recording an impressive 8-2 win with a polished performance.Staveley went into the half time interval with a 3-1 lead. They led through an early Michael Trench goal which was cancelled out a minute later when Matthew Thompson scored for Liversedge.

Staveley then took control as Reece Littlejohn scored two... READ MORE...
Staveley's Unbeaten Run Extends To 6 After Draw At Brighouse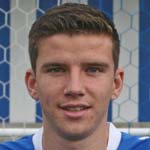 Tuesday 26th November 2013 Staveley extended their unbeaten run to six games with two late goals to earn a well deserved point against title-chasing Brighouse Town.

The result was all the more creditable as the Welfare had to play the last 30 minutes with ten men following a harsh second yellow card for Pat Lindley. Indeed it was a display that was full of team spirit and players throwing their bodies in where it hurt when it really mattered.

Manager Neil Cluxton made two changes to the team that were... READ MORE...
Staveley Momentum Snowballs With Cup Win At Sheffield FC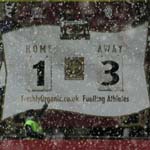 Friday 22nd November 2013 On a cold, wet, windy night, when we were 'treated' to the first snowfall of the Winter in chilly Dronfield, Staveley extended their unbeaten run to five games in all competitions, with a thoroughly deserved derby win over friendly local rivals Sheffield FC, of the Evostik NPL South.

The Welfare now travel to Worksop on Tuesday 10th December, where they'll face Parramore FC in the Quarter Final of the Sheffield & Hallamshire Senior Cup.

Those who didn't brave the elements to watch this pulsating cup tie, will probably think of the 1-3 final scoreline as being something of a surprise, but I... READ MORE...
Staveley Through To FA Vase 3rd Round. Match Report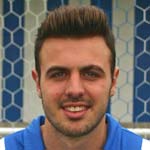 Monday 18th November 2013 Staveley showed great resilience and tenacity to progress to the last 64 of the FA Vase, with a hard fought win against tough opposition.

The important goals came from Josh Scully and Tim Whittaker after 2 and 88 minutes respectiveley, in front of a bumper crowd of 312.

Neil Cluxton was forced into two changes to his starting eleven, with Sheffield Hallam University student Xavier Parisi making his debut in goal, as Andy Richmond's "awaiting delivery of a new baby"-watch... READ MORE & VIDEO...
Staveley Equal Highest Away Victory At Lincoln Moorlands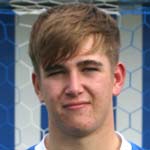 Wednesday 13th November 2013 A thoroughly professional and clinical display by Neil Cluxton's side saw them fire eight past Lincoln Moorlands without reply, equaling Staveley's highest away victory.

The damage was done with four goals in eight minutes, either side of half time, with two a piece from Sam Finlaw, Matt Thorpe and substitute Jake Vernon. Pat Linley and Ryan Damms were the other scorers. Reece Littlejohn was involved in many of the goals in a man of the match display.

Missing from the line up was central defender Luke Beatson... READ MORE...
Staveley Come Out On Top In Bottom Of The Table Clash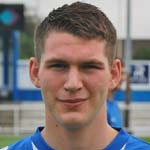 Thursday 31st October 2013 19 year old midfielder Pat Lindley scored for the second consecutive game, to give Staveley all three points in last night's Toolstation NCEL Premier Division bottom of the table clash.

Manager Neil Cluxton made three changes from the team that played so well at Tadcaster, with new signing Andy Richmond taking over in goal, and Reece Littlejohn and Matt Thorpe returning from injury to replace Luke Walker and Phil Austin.

In all honesty the game was a scrappy affair with both sides giving... READ MORE...
Sheffield & Hallamshire Cup Win For A Windswept Welfare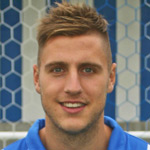 Thursday 10th October 2013 This Sheffield & Hallamshire cup tie was played with a blustery wind blowing across the pitch on a chilly, autumnal evening at Inkersall Road, many of the 105 strong crowd wearing hats and gloves for the first time this season to fend off the biting cold, whilst the players also struggled with the difficult conditions.

The first real chance fell to the home side on six minutes when, after Anthony Rowley was fouled, Josh Scully's free kick went narrowly wide and into the side netting. Staveley's main threat during the first half came from Rowley who made life very difficult for the visitor's left back, James Young. READ MORE...
Heanor Hammer Five Past Staveley In A Poor Performance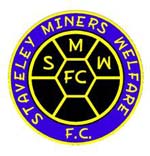 Monday 7th October 2013 Heanor Town dished out a footballing lesson to the home side on Saturday, as Staveley gave their worst performance for some time, in a game where all their current shortcomings were cruelly exposed.

The score line certainly did not flatter the visitors, for whom Kieran Debrouwer scored a hat trick.

Staveley Manager Neil Cluxton must now work with the players and eliminate the basic errors that were seen in this game, in particular, woeful distribution which resulted in giving the ball away unnecessarily time after time. READ MORE...

Spireites Forge Link-Up With Staveley MWFC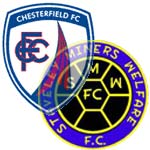 Thursday 3rd October 2013 A link-up has been forged between the Spireites and neighbouring Staveley Miners Welfare.

As part of the association, Chesterfield's youth team will use the facilities at Staveley MWFC's Inkersall Road ground and stage certain fixtures at the venue.

Chesterfield youth-team Coach Mark Smith is also keen to see some of the club's youngsters play for Staveley in order to aid their development.

"The link-up will provide a pathway for youngsters who..." READ MORE...
A Weakened Welfare Struggle Against Strong Armthorpe Side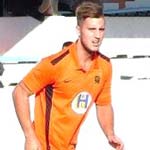 Monday 30th September 2013 Staveley were unable to make it three wins on the trot with a disappointing display against a big Armthorpe team, who scored from the only two chances of note that they created.

On the other hand, the visitors had plenty of possession but failed to convert any of their chances.

It was clear to those watching that Armthorpe would win plenty of aerial possession and yet a hard, uneven surface, made it difficult to get a passing game going; Neil Cluxton's side never found a solution to this dilemma. READ MORE...

Staveley Start To Climb The Table With A Win Over Nostell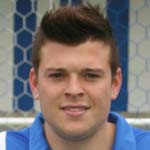 Friday 27th September 2013 A fairly straightforward win for Staveley on Wednesday evening at Inkersall Road, now edging up the table to 19th place, on ten points, with games in hand on the four teams below them as well as three of the four directly above.

Visitors Nostell have an unenviable 100% record so far this season, having lost all of their opening twelve league games and two cup matches.

Profligate finishing from Neil Cluxton's team, punctuated a first half that wasn't particularly inspiring to watch at times, but the home side had to... READ MORE...
Three See Red As Staveley Battle To Next Round Of FA Vase
Saturday 21st September 2013
Staveley progressed to the next round of the FA Vase with two from Jordan Turner and one from Josh Scully that gave a narrow victory in a lively match - three players seeing red after a flare up three minutes from the end of the game.

The game had started in much calmer circumstances and full back Chris Hague was handed his debut for Staveley after signing from Worksop Town earlier in the week. There was another new face as well in the form of Chris Butt, a16-year old goalkeeper signed from Blackwell Miners Welfare, who was one of the substitutes having impressed in a mid-week friendly game. READ MORE...

Staveley's Youngsters Put Five Past Buxton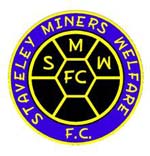 Friday 20th September 2013 Staveley MWFC U19s put a disappointing first half display behind them to record a comprehensive victory on Wednesday night at Inkersall Road.

Although they lead 2-1 at the break through goals from Watters and Bendall on five and twenty minutes, they looked nervous at the back and gifted Buxton possession on too many occasions. One of these occurred after 12 minutes when they failed to clear the ball and Buxton scored their first.

The first twenty minutes of the second half saw both teams ... READ MORE...
Will The Real Staveley MWFC Please Stand Up? Match Report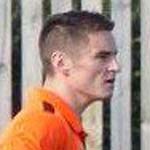 Monday 16th September 2013 Pickering Town 6 - 2 Staveley MWFC. Following on from the gritty defensive display at Athersley last Saturday and the midweek win at Inkersall Road against Maltby Main, the mood in the Staveley camp, prior to kick off, was fairly upbeat and optimistic.

With Neil Cluxton's side matching their hosts every inch of the way from the outset, it looked as though the seeds of hope were being well tended to and were about to flourish and flower any time soon. Well, for almost sixty minutes anyway!

The above result along with statistics from the game convey the... READ MORE...
Two For Turner Gets Staveley All Three! Match Report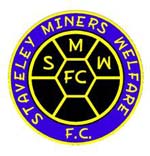 Thursday 12th September 2013
Two well-taken goals from Jordan Turner and a strike from new signing Nathan Benger saw Staveley MWFC race into a three-nil half time lead against Maltby Main at Inkersall Road on Wednesday evening - and, despite conceding a silly goal in the second half, they held on to deservedly take all three points in this pulsating game.

Staveley Manager Neil Cluxton brought in forward Nathan Benger, who has signed on a month's loan from Mickleover Sports and also recalled Matt Thorpe and Jamie Smith to the starting eleven for this important bottom of the table.. READ MORE...

Hard Working Staveley Bring Home A Well Deserved Point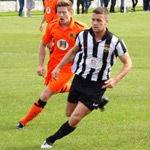 Monday 9th September 2013 Neil Cluxton's team returned home from the north side of Barnsley with a hard won point - which they had to battle every inch of the way for - against a very useful looking top four side.

Without either Jamie Smith or Matt Thorpe in the starting line up, James Colliver started the game playing the role of sweeper, linking up between defence and midfield to good effect, while left back Michael Trench put in the kind of shift that warranted him being handed the captain's armband.

Staveley probably had (just about) the better of the first half, with... READ MORE...
Staveley Lose After Heroic Display By Garforth Keeper Martens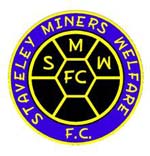 Thursday 5th September 2013 Staveley MWFC finally succumbed 2-0 away to Garforth Town in a Toolstation NCEL Premier League fixture which saw them playing some good football and creating numerous chances, particularly in the first half.

However the home side, having been kept in the game by goalkeeper Karl Martens, then scored twice in the last 20 minutes, a result which leaves Staveley in 20th position after five league games with three points.

Staveley Manager Neil Cluxton handed a debut to new signing... READ MORE...
Staveley Grab The Win Against Glasshoughton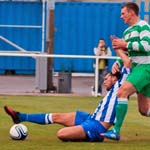 Thursday 15th August 2013 Staveley were made to fight for their first three points of the season by a hard-working Glasshoughton side but their first half performance was enough to give them the victory.

Manager Neil Cluxton made two changes from the team that was beaten comprehensively at Bridlington last weekend with Matt Thorpe and Jake Vernon coming into the starting eleven.

Glasshoughton, who didn't play last weekend, started brightly and Staveley goalkeeper Dan Tollerfield had to be alert after only two minutes... READ MORE...
An Opening Day Win For Bridlington - Assisted By Staveley!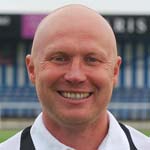 Monday 12th August 2013 Staveley MWFC's trip to much fancied title contenders Bridlington Town, can't have been the best opening day choice and as it turned out, it wasn't!

Perhaps the score line flattered Bridlington - but gift chances to teams like this and you will pay the price - and that is unfortunately, exactly what Staveley did.

With just 2 players - Ryan Damms and newly elected captain Jamie Smith - remaining from last seasons starting 11, it is very much a work-in-progress for Staveley and stability has to be secured for which... READ MORE & VIDEO...
Staveley Prove Stronger Than Men Of Steels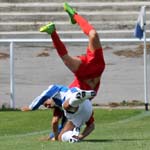 Wednesday 7th August 2013 Staveley gave a good overall performance against Stocksbridge Park Steels from the Evostik Premier League at Staveley's Inkersall Road ground on Tuesday evening, deservedly winning by two goals to nil.

The home side's midfield in particular competed well, with Matt Thorpe catching the eye with his work rate, tackling and distribution.

Staveley took the lead just before half time from a Lewis Jackson 25 yard free kick which gave Jack Ward in the Stocksbridge goal no chance. READ MORE...

FREE Entry For Spireites At Staveley v Worksop This Weekend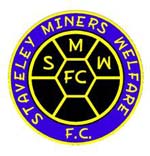 Thursday 1st August 2013 Don't forget Chesterfield FC Fans - all CFC Season Ticket holders not travelling to CFC away games, get FREE entry to ALL home Staveley MWFC games, the next fixture this Saturday 3rd August, one of Staveley's final summer friendlies, against Worksop Town FC, ko 12pm.

Why not go along and support your 'other' Chesterfield football club, see some great football, relax and soak up some of Staveley's licensed Club House hospitality, before enjoying hearing of a Chesterfield win at Bury later in the afternoon!

Staveley MWFC v Worksop Town, Sat. Aug. 3rd, ko 12 noon. See you there!

New Sponsor For Staveley MWFC's News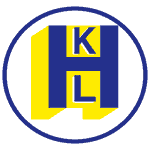 Wednesday 31st July 2013
We are pleased to announce a new sponsor for the Staveley MWFC news section on the Chesterfield Post - HKL Specialists Ltd.

HKL and Staveley MWFC boss Terry Damms has expanded his backing for his club by becoming the new section sponsor for what is essentially Chesterfield's 'second' football club after the Spireites.

He has great plans for the club to move forward and has been busy reshaping things for the better after what was a turbulent last season. READ MORE...

An Early Lead Doesn't Beat Belper In Pre-Season Friendly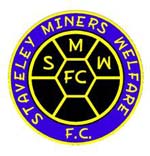 Wednesday 31st July 2013
Staveley MWFC were beaten by higher league opposition, Belper Town, in this entertaining and competitive pre-season friendly on Monday evening which saw the home side hold a lead at half time.

Staveley took the lead after one minute when Nathan Whitehead scored with a good header from the first corner.

The rest of the half saw Staveley working hard as Belper pressed forward, Dan Tollerfield in the Staveley goal keeping his team in front... READ MORE...
Different Type Of 'Boot' For Staveley MWFC At Car Boot Sale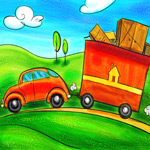 Thursday 18th July 2013
Staveley MWFC are holding their inaugural Car Boot Sale at their Inkersall Road ground in Staveley on Saturday 20th July, starting at 11am.

The sale is FREE for buyers and, to make things even more comfortable in the hot weather, the club house café and bar will be open all day to refresh you with a nice cold beer and a burger!

There is a £5 charge for 'Car Booters' and the sale will be taking place around the pitch perimeter. There is also plenty of FREE parking... READ MORE...
Staveley MWFC Pre-Season Fixture Changes
Thursday 18th July 2013 Staveley MWFC's fixture against Matlock Town, originally scheduled for Friday evening, 19th July, then proposed to be rescheduled for Saturday, will not now be played as their is a prior event at Staveley's Inkersall Road Ground.

And the fixture against Glapwell - to be played on Friday 19th July - and away at Pinxton next week have also now been cancelled.

Two Countries, Two Visits, One Goal.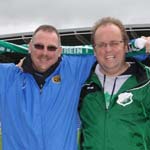 Tuesday 14th May 2013 As we reported last week, Staveley MWFC U13s hosted a big reunion last weekend - with a team they played a year ago in Aachen, Germany called S.C Grus-Weiss Lichtenbusch 1949 e.v.FC.

Lichtenbusch returned the favour this year, making their first trip to England to play the return fixture, with 57 in their party, aside from chief-organiser Jan Buchsteiner, the coaches and a few parents, they brought a 20 strong each U13/14 side and an U15/16 side.

But in this day and age of overpaid, over-pampered egos... READ MORE...
Staveley MWFC U13s Win Sheff Trophy Cup Final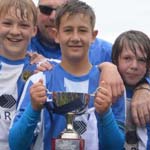 Monday 13th May 2013
Staveley MWFC u13s 4-0 Porter FC, Sheff Trophy Cup Final. An outstanding performance from the Staveley U13s on Sunday ended in victory to win the Sheffield League's Trophy Cup.

Despite playing the final at Langold Juniors FC pitch on the other side of Worksop - a fair trek for both teams - in a burst of cold and rainy weather; and after the Staveley U13s had had a busy couple of weekends (including Saturday's games with their visiting German friends, SC Grus-Weiss Lichtenbusch, at the Proact and at pitches) - the lads still kept their focus firmly on the game. READ MORE...

Staveley Juniors Welcome German Juniors This Weekend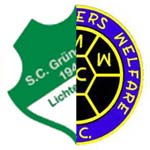 Tuesday 7th May 2013After Somersall Rangers U12's team played a last minute fixture arranged against S.C Grus-Weiss Lichtenbusch 1949 e.v.FC - on a 4 day football tour in Holland and Germany last May, lasting friendships were built after one enjoyable afternoon of football and BBQs in the sun in Aachen, Germany.

After that one game, Jan Buchsteiner, one of the Coaches atS.C Grus-Weiss Lichtenbusch has kept in touch with that team - now Staveley MWFC U13's (Sheffield League) side - and after many emails during the interim period - has arranged to play some fixtures in return, here in Chesterfield. READ MORE...

Staveley Get Their Win At Last - Over Hall Road Rangers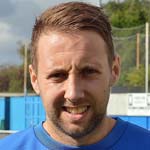 Monday 29th April 2013 Staveley Miners Welfare 3-0 Hall Road Rangers. Staveley recorded their first league victory since mid-December with two goals from Ryan Damms and a good all round performance against bottom of the table side Hall Road Rangers.

This was the fourth time that these teams have met this season and Staveley have now come out victorious in every game.

After a frankly scrappy opening, Staveley were gifted the lead after 14 minutes when a Hall Road defender's out-stretched arm made contact with the ball... READ MORE...
Experienced Maltby Main Overcome Staveley. Match Report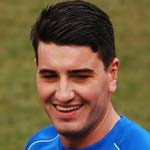 Tuesday 23rd April 2013 Maltby Main 3 - 1 Staveley Miners Welfare. Staveley created enough chances to take a point from this game but ultimately, Maltby's experience and better finishing saw them take all three points on a warm afternoon.

Staveley manager Neil Cluxton welcomed back Joe Bytheway and Joe Barrett to the starting lineup, whilst Sean Dickinson was promoted from the substitutes bench after his goal when he came on against Lincoln Moorland Railway. Barrett was giving the difficult job of keeping the experienced Brian Cusworth quiet which he managed for most of the game. READ MORE...

Staveley MWFC Delighted To Announce New Sponsor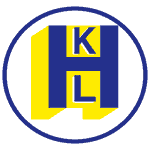 Monday 22nd April 2013 Staveley MWFC says it's delighted to announce that
H-K-L Specialists Ltd, a company being spearheaded by Chairman Terry Damms, is to sponsor the club for the forthcoming 2013/2014 Season.

HKL have also been confirmed as the sponsors for the North Midlands Under 19 Football League for 2013/2014 to continue Terry Damms' support of grass roots football, not only at Staveley, but wider afield.

After 6 seasons of honours, the forming of the junior and ladies section and extensive development off the field of the clubs spectator facilities... READ MORE...
Still No Win - But Staveley Earn A Point Against Lincoln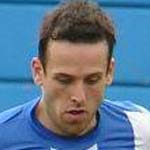 Wednesday 17th April 2013 Staveley MWFC 2 - 2 Lincolm Moorlands Railway
The points were shared in this entertaining encounter in which Staveley were the better team and created enough chances to win the game.

However, simple defensive errors were to prove costly and their winless run in the league now stretches to 12 games.

Manager Neil Cluxton made a number of changes from the team that performed so well at Sheffield FC on the previous Thursday with Pat Lindley, Lee Naughton, Ben Kistell and Michael Trench restored to the starting line up. READ MORE...
Staveley MWFC Out Of Senior Cup After Defeat At Sheffield FC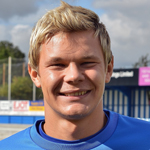 Saturday 13th April 2013 Sheffield FC 4 - 2 Staveley MWFC
Staveley produced a battling performance for this semi final game against 10-man Sheffield FC from the Evo-Stik League, despite conceding three goals in the first 25 minutes.

The match saw the welcome return of Andrew Fox (left) with a Staveley Man of the Match performance, Ben Leonard and Ashley Emson.

Once again good team spirit was evident, the 'Welfare' fought back with two quality goals against their near neighbours, who play one step higher... READ MORE...e.
Staveley Improve Despite Home Defeat To Glasshoughton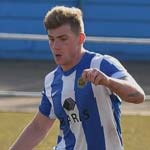 Monday 8th April 2013 Staveley Miners Welfare 0 - 2 Glasshoughton Welfare
Staveley gave a much improved performance and got their heavy defeat at Liversedge out of their system in the game of few chances.

Ultimately sloppy defending by the home side gifted two chances to Glasshoughton, which they took well, and this was the difference between the two teams.

Staveley gave a debut to full back Nick Hawley signed from Hope Valley League team AFC Dronfield Woodhouse and although the pace of the game at this higher level was testing for him, he had a steady game... READ MORE...
Staveley 'Put To The Sword' By Liversedge In 8-1 Defeat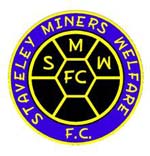 Friday 5th April 2013 Liversedge FC 8 - 1 Staveley MWFC
Staveley showed insufficient energy and fight and as a result, were put to the sword in West Yorkshire, ending up losing Tuesday's evening game by eight goals to one.

Staveley manager Neil Cluxton made three changes, recalling goalkeeper Richard Ayres whilst Kurtis Morley started for the first time at right back and there was a recall for Pat Lindley in midfield.

Ironically, Staveley were the better team in the first few minutes... READ MORE...
Staveley MWFC Earn A Last Gasp Point At Armthorpe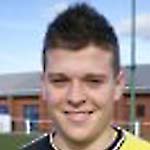 Monday 1st April 2013 Armthorpe Welfare 3 - 3 Staveley MWFC

Honours were shared in this pulsating and entertaining game that saw three goals in the opening ten minutes and a deserved last minute equaliser for Staveley from Jamie Smith.

The Staveley team gave a gutsy display and showed great spirit despite some key decisions going against them. There was also what looked like a serious knee injury late in the game to midfielder and Man of The Match, Michael Trench (pictured) whose hard tackling won plenty of possession for Staveley... READ MORE...

Staveley MWFC Out Of League Cup After Defeat By Louth Town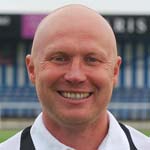 Friday 29th March 2013 Louth Town 2 - 0 Staveley MWFC.

Two first half goals from Louth in a six-minute period were the difference as both sides finished this tough game with ten men.

Staveley manager Neil Cluxton was once again forced into making a number of changes due to players being unavailable due to work commitments or cup-tied for the long trip to East Lincolnshire. Overall his side once again showed good spirit but failed to create many goal scoring chances. There were debuts for forward James Middleton (signed from Handsworth) who started the match... READ MORE...
Staveley MWFC Stop The Rot With Cup Win At Rossington Main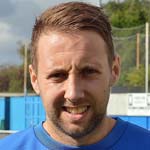 Wednesday 20th March 2013 Rossington main 0 - 2 Staveley MWFC.

Staveley ended a run of 10 games without a win with a Ryan Damms double to progress to the semi-finals of the Sheffield & Hallamshire Senior Cup with this hard-fought victory against a competitive Rossington side.

Manager Neil Cluxton had to shuffle his pack as a number of players were unavailable through being either cup-tied or not being registered in time for the game that originally had been due to be played on 5th March, but was then postponed twice due to recent poor weather. READ MORE...

Staveley MWFC Junior Results For 16th / 17th March 2013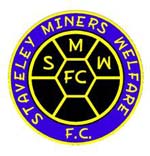 Tuesday 19th March 2013
Results and mini reports for the Junior Staveley MWFC teams, weekend of 16th and 17th March 2103.

All wins except for one this week for the Junior Staveley MWFC teams.

U11's - Won 3-0 v Chapeltown Athletic though it should have been 10!
They again played very well on a boggy pitch and absolutely dominated the game. Scorers: Kian White, William James and Josh Booth.
Man of the match went to Kian White and William James...READ MORE...
Staveley MWFC Junior Results For 9th / 10th March 2013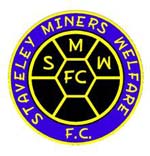 Tuesday 12th March 2013 Results and mini reports for the Junior Staveley MWFC teams, weekend of 9th and 10th March 2103.

Only a couple of games played due to weather conditions this week for the Junior Staveley MWFC teams - but both wins!

U13s (Sheffield) - Win 12-0 at home to Swinton Athletic Spartans.
The U13s progressed to the Quarter Finals of the Trophy Competition, with a 12 - 0 victory over Swinton Athletic.
Goalscorers: Hat tricks from Billy Whitehead and Josh Eade... READ MORE...
Staveley MWFC Suffer Second Consecutive 3-0 Away Defeat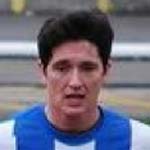 Wednesday 6th March 2013 Winterton Rangers 3 - 0 Staveley Miners Welfare. Staveley crashed to a second consecutive three nil defeat away from home despite the fact that they had the better of the first 45 minutes.

There were two changes to Tuesday's starting eleven with James Gee-Pemberton and Jamie Smith replacing Korey Nix and Pat Lindley. Brad Jones was unavailable due to injury.

In an unusual step, Staveley took to the field kitted out in red as they were forced to borrow Winterton's second kit after a mixup with their own strip. READ MORE...

Staveley MWFC Junior Results For 2nd / 3rd March 2013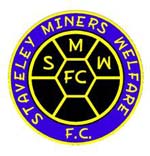 Tuesday 5th March 2013
Results and mini reports for the Junior Staveley MWFC teams, weekend of 2nd and 3rd March 2103.

A full house of wins this week for the Junior Staveley MWFC teams.

U12's - Won 5-0 against Hillsborough Pumas Orange.
A second half hat trick form Daniel Riley with the other Staveley goals coming from Oliver Pratt and Lucio Girolamo. Man of the Match was Adam Sadler.
READ MORE...
Staveley Suffer Disappointing Loss Away To Nostell MWFC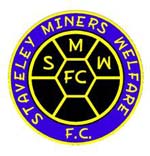 Thursday 28th February 2013 Nostell Miners Welfare 3-0 Staveley Miners Welfare. A new-look Staveley side gave a very disappointing performance away against Nostell Miners Welfare and once again gifted their opponents soft goals through defensive errors.

Whilst there have been plus points from recent league defeats against top half of the table sides, there were few positives to take from this performance against 18th placed Nostell.

Staveley manager Neil Cluxton was forced to make a number... READ MORE...
Staveley MWFC Junior Results For 16th/17th February 2013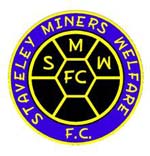 Tuesday 19th February 2013
Results and mini reports for the Junior Staveley MWFC teams, weekend of 16th and 17thFebruary 2103.

Mostly wins with 1 draw, 1 loss this weekend for the Junior Staveley MWFC teams.

U11's - Drew 2-2 against Chapeltown Athletic.
After having the lion's share of posession, the U11's eventually ended drawing 2-2 after a last minute equaliser. A good game but the lads have to learn to play to the final whistle... READ MORE...
New Staveley Boss Cluxton Positive After Debut Defeat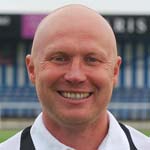 Monday 18th February 2013 Tadcaster Albion 4 - 0 Staveley MWFC.
A young Staveley team battled for 90 minutes for newly appointed Manager Neil Cluxton and whilst this game ended in defeat, Cluxton can take positives from the game as the four-nil scoreline certainly flattered the home side.

Cluxton has been appointed manager until the end of the season following the departure of Billy Fox and if he can eradicate the defensive errors, then he has the nucleus of a team to move forward with.

New signings James Gee-Pemberton, from Clay Cross... READ MORE...
Billy Fox Resigns After Staveley Lose To Parkgate. Report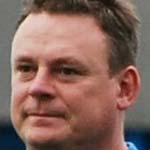 Wednesday 13th February 2013 Staveley MWFC 0 - 4 Parkgate. A relatively inexperienced Staveley team had no answer to a strong second half performance from Parkgate in what turned out to be Staveley manager Billy Fox's last game in charge.

Fox had made a number of enforced changes to the team that battled so hard for a point on Wednesday night, with goalkeeper Richard Ayres suffering from a stiff back and forward Chris Coy signing for Stocksbridge Park Steels earlier in the day.

However, Staveley were pleased to welcome back Ben Leonard... READ MORE...
A New Look Staveley MWFC Earn A Point Against Heanor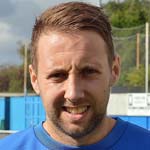 Thursday 7th February 2013
Staveley MWFC 1 - 1 Heanor Town. A new era began at Inkersall Road on Wednesday night with a much changed team taking the field for Staveley after 12 first team players left the club, resulting in a number of reserve and youth team players being promoted to the first team.

The attitude, work rate and commitment from these Staveley players could not be faulted - and whilst they will be disappointed in conceding a late equaliser, they will take great heart from the overall performance. Staveley supporters were certainly impressed and cheered the whole team as they left the pitch. READ MORE...

Staveley MWFC Junior Results For 2nd / 3rd February 2013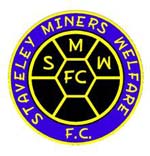 Monday 4th February 2013
Results and mini reports for the Junior Staveley MWFC teams, weekend of 2nd and 3rd February 2103.

4 wins, a draw and 2 losses this weekend for the Junior Staveley MWFC teams.

U10's - Drew 2-2 at Hallam Rangers.
Playing in what can only be described as hurricane conditions on the top of a hill in Sheffield! We came away with a 2-2 draw. The lads all pulled together, gave it there best and didn't moan once. They all got awarded... READ MORE...
More Two Points Dropped Than A Point Gained For Staveley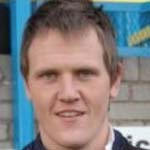 Tuesday 15th January 2013
Staveley MWFC 1-1 Long Eaton. Staveley allowed Derbyshire neighbours Long Eaton to leave Inkersall Road with an undeserved point on Saturday after scoring from only one of numerous chances that they created during the afternoon.

In reality, the Welfare should have had the game won by half time and it was a sickening blow for the majority of the crowd when the visitors equalised with four minutes left, proving that football's oldest saying that "you have to take your chances to win matches" is very true. READ MORE...

Staveley MWFC Ease Past Old Hall In NCEL Cup. Match Report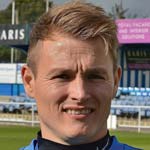 Friday 11th January 2013 Staveley MWFC 4 - 0 Old Hall Rangers. Staveley eventually overcame a battling Hall Road Rangers side to progress in the League Cup but manager Billy Fox admitted that his side looked rusty having not played since 15th December.

Staveley's experience told in the end, although a young Hall Road side started both halves well until they faded, but they deserve credit as their heads never dropped and they have the makings of a decent side given time - forward Ben Silburn in particular caused plenty of problems for Staveley's defence, both in this game and previous meetings this season. READ MORE...
Staveley Reserves Go 2nd After Win At Home To Rainworth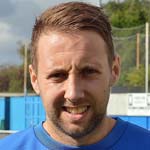 Monday 7th January 2013 Goals from Ryan Damms and Sam Finlaw capped a good all round team performance that saw Staveley take all 3 points in a hard fought game.

The win takes Staveley up to 2nd place in the league with games in hand over leaders Dunkirk. On the downside, defender Ryan Lawty suffered what looked like a bad cartilage injury early in the second half. Our best wishes go to him for a speedy recovery.

The Staveley line up included four players with significant 1st team... READ MORE...
StaveleyMWFC v Liversedge Is OFF
Saturday 29th December 2012 11:18 Staveley MWFC's game at home to Liversedge this afternoon is OFF due to the weather.
Staveley MWFC Junior Results For 15th / 16th December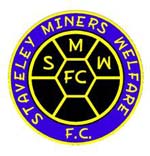 Monday 17th December 2012
Results and mini reports for the Junior Staveley MWFC teams, weekend of 15th and 16th December 2012.

Half and half - wins and losses this weekend for the junior Staveley MWFC teams.

U10's - Won at home to top of the league Bramley Sunnyside 5-4. The manager had asked the lads to play their hearts out and they did not disappoint, passing the ball and creating some great opportunities at goal. Keeper Ben Collins had an amazing performance in goal with some quality saves... READ MORE...
Staveley MWFC Junior Results For 8th/9th December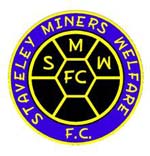 Tuesday 11th December 2012 Results and mini reports for the Junior Staveley MWFC teams, weekend of 8th and 9th December 2012.

All wins except for one draw - an excellent weekend for the junior Staveley MWFC teams.

U10's - Won at home to Rother Rangers 6-2. In very blustery conditions, Staveley won the game 6-2 with goals from Brad Beavers (1), Cam Dovison (2) Lewis Imrie (1) and Marshall Hawkins (2). MOM went to Ben Huckerby and Lewis Imrie. Making ground up on the top of the league... READ MORE...
Staveley MWFC Junior Results For 10th/11th November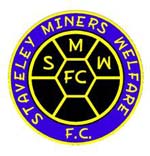 Monday 12th November 2012 Results and mini reports for the Junior Staveley MWFC teams, weekend of 10th and 11th November 2012.

A mixed bag of results again this week for the junior Staveley MWFC teams.

U10's - Lost away at Rother Valley Juniors 5-2. A hard fought battle where both teams worked hard, but silly mistakes cost Staveley the game in the end. Lewis Imrie managed to net 2 goals despite been man marked by 2 players! Men of the Match were Brad Beavers and Louis Hegarty. Coach Matt was very proud of how both teams marked Remembrance Sunday with 2 minutes silence. READ MORE...
Staveley MWFC Junior Results For 3rd / 4th November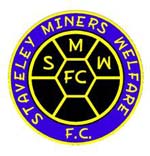 Monday 5th November 2012 Results and mini reports for the Junior Staveley MWFC teams, weekend of 3rd and 4th November 2012.

A mixed bag this week for the junior Staveley MWFC teams.

U10's - Won against Hallam Rangers 5-4. This was the game of the season so far, with Staveley fighting for possession against a well prepared Hallam. Staveley's ability to pass the ball paid dividends in the end with the result swinging in their favour.
U11's - Lost 8-0 v Athersley Rec. Not at the races at all... READ MORE...
Staveley MWFC Junior Results For 13th / 14th October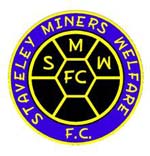 Monday 15th October 2012 Results and mini reports for the Junior Staveley MWFC teams, weekend of 13th and 14th October 2012.

A good week for all but one of the young Staveley MWFC teams.

U8's - Won convincingly 11-0 at home to Chesterfield Town B U8's.
U11's - Won 4-0 away against Porter FC. Goals from Jack Goodhand (2), Oliver Wilson, Nathan Sawyer. There were 3 man of the match in defence as they were solid at the back. They are... READ MORE...
Staveley MWFC Cup Game Cancelled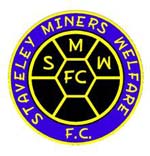 Tuesday 9th October 2012



The Sheffield & Hallamshire Senior Cup scheduled at Inkersall Road for next Wednesday evening, 17th October has now been cancelled due to Yorkshire Main not able to field a team for the fixture.

Staveley MWFC will now receive a walkover to the next round of the Cup yet to be scheduled.
Staveley MWFC Junior Results For 6th / 7th October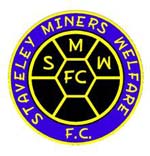 Monday 8th October 2012 Results and mini reports for the Junior Staveley MWFC teams, weekend of 6th and 7th October 2012.

A mixed bag of results this week for the young Staveley MWFC teams.

U8's - Lost 6-0 to Chesterfield Town. Beaten by a very good Chesterfield Town side, the U8's suffer their first defeat of the season. Look to bounce back with the win next week!
U11's - Won 6-4 v Upperthorpe Utd... READ MORE...
Staveley MWFC Junior Results For 23rd September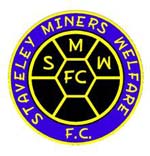 Tuesday 25th September 2012 Results and mini reports for the Junior Staveley MWFC teams, weekend of 22nd and 23rd September 2012.

A near full house of wins this week for the young Staveley MWFC teams, with just the one draw!

U8's - Won 4-1 away v Chesterfield Junior Blues A. Goals from Lucas Williams, Cory Goodwin, plus 2 goals from George Morris.
 
U10's - Won 11-5 at home v Rotherham Rangers... READ MORE...
Staveley MWFC Junior Results For 16th September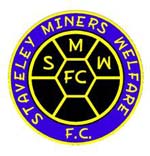 Monday 17th September 2012 Results and mini reports for the Junior Staveley MWFC teams, weekend of 15th and 16th September 2012.

U8's - Win, by an amazing 17-1 v Carr Vale. Goals from Joel Cryans (6), George Morris (4), Lucas Williams (3), Corey Goodwin (2), Dylan Weatherall (1) and James Mansell (1).
 
U10's - Away at Porter FC and, after a tough game, came away with 3 points winning 6-4.  On the score sheet this week were Marshall Hawkins (2), Cameron Dovison (2) and Lewis Imrie (2). Man of the match went to Kien Delayne... READ MORE...
Staveley MWFC Junior Results For 9th September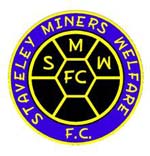 Wednesday 12th September 2012 Results and mini reports for the Junior Staveley MWFC teams, weekend of 8th and 9th September 2012.

U8's - Win 9-0 v Brimington. Goals from Joel Cryans (4), Lucas Williams (3), George Morris (1), Harley Moore (1)
 
U10's - Another outstanding performance at home v Dronfield Boys, winning 16-0. Hitting the back of the net this week were Bradley Beavers, Arron Heywood (2), Will Hegarty, Cameron Lee Davison, Lewis Imrie (5), Cameron Dovison (5), Will Brooks. Man of the match Will Hegarty and Cameron Dovison... READ MORE...
A Final, Rare Opportunity To Join Staveley MWFC U13s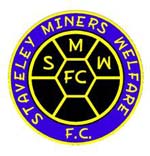 Friday 7th September 2012 A rare and final opportunity is available for any U13 players looking to join a football club this season.

Staveley MWFC U13's have 2, possibly 3 slots available to complete their ideal squad lineup for this season, a rare opportunity for the right player to join a successful team run under the umbrella of one of the area's finest and most ambitious club setups.

Already starting the season with a bang after a 9-1 win, the U13 coaches are looking to add a little more depth before the season get's fully up to speed. If you're interested and think you can add something to the squad, please contact: Neil Wells, U13 Manager, on 07825 246353 or Steve Bates on 07986 215350.
Staveley MWFC Junior Results For 2nd September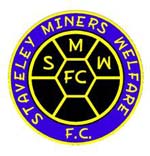 Thursday 6th September 2012 Results and mini reports for the Junior Staveley MWFC teams as the 2012/2013 season kicks off.

U10's - Off to a cracking start to the season with a 18-1 win against Swallownest. Great team effort for both teams led to goals from Marshall Hawkes (1), Cameron Dovison (4), Will Brooks (4) and Lewis Imrie (9).
Well done both teams - all getting Man of the Match for their efforts.

U13's - A great start to the season for Staveley Miners MWFC U13 v Beighton Magpies U13 with a 9 - 1 win. READ MORE...
Ryan Damms Helps Demolish Nostell As Staveley Win 4-0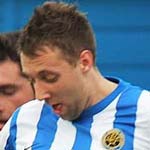 Tuesday 21st August 2012 Staveley MWFC put on a terrific display of attacking football, overwhelming their opponents Nostell MWFC by 4-0 - a score line that could have been much higher had it not been for Nostell's man of the match, goalkeeper Gavin Ansley pulling off a string of excellent stops.

The first chance fell on 2 minutes, Andrew Fox linking up with Simon Barraclough and Kyle Hawthorne slipping a shot just past the far post. An astonishing let off came for Nostell minutes later, when a slick one two between Chris Fawcus and Kyle Hawthorne gave the Staveley full back the opportunity to play it back to Hawthorne, whose shot was goal bound... READ MORE & VIDEO...
Last Gasp Winner Sees Staveley MWFC Through To 2nd Round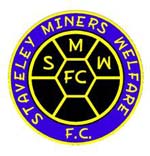 Thursday 16th August 2012 For the third game in a row, Staveley MWFC went behind to an opposition opening goal and twice they have clawed their way back in to the game to pinch victory from the clutches of defeat.

That is something that will hardly give the supporters of Staveley MWFC a great deal of confidence that the team is the finished article because clearly, to coin a phrase, "this is a work in progress", with 6 or 7 new faces in the camp from last season.

On Saturday, yet again, Staveley put in a game of two halves, the first half going in 1-0 down and then in the second half asserting their authority... READ MORE...
Six Of The Best See Spireites Triumph At Staveley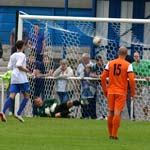 Sunday 22nd July 2012 John Sheridan chose to debut some of his summer signings along with the first year pros at Inkersall Road yesterday afternoon.

There were also three triallists in the line up that faced Staveley MWFC in the first match of Chesterfield's pre season programme.

Before the business could begin though, a minute's silence was held to mark the death of much missed Staveley stalwart, Ernest East, a man familiar to all visitors at the club over many years. It was announced last week that the club shop was to be renamed in his honour... READ MORE...
Staveley MWFC Play Spireites In Pre Season Fixture Change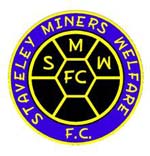 Wednesday 18th July 2012 Please note there is a change of pre season friendlies for Staveley MWFC this forthcoming weekend.

Chris Turner and John Sheridan have kindly arranged to bring Chesterfield FC's first team to Inkersall Road for a friendly this Saturday 21st July with a 2pm kick off. Hugely appeciated by Staveley MWFC, Dave Allen has facilitated the game once again. Entry fee is £5 adults and £3 concessions with a match day programme for £1 with a ticket being handed to all spectators on the day.

As a result, Saturday's original fixture against Wakefield FC... READ MORE...
New Club Development Officer For Staveley MWFC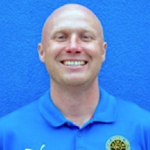 Wednesday 20th June 2012 Staveley MWFC are pleased to announce the appointment of Neil Cluxton as their new Club Development Officer.

Neil has been with Staveley MWFC for a number of years in various roles including managing several successful sides up to and the U19 level. Neil has wealth of experience at junior football level and in addition to that has several excellent close links with schools and college's in the surrounding area. Neil not only understands the off field demands and requirements of the Club Development Officer's role, but also includes in his impressive CV a UEFA B coaching licence. Everyone at the club wishes Neil all the very best with this new challenging role.
Staveley MWFC Plan To Form Ladies Section This Summer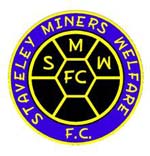 Monday 28th May 2012Staveley MWFC are launching plans to form a Ladies Football Section at Inkersall Road in readiness for the 2012/2013 season ahead.

With 12 junior teams, the U19s, reserves and first team, this launch is the next obvious step in the clubs development. Applications for management, players and administration personnel should send in their CV's by email to: staveleyed@hotmail.co.uk.

This is a real opportunity to join a thriving and forward looking non-league football club that has real genuine ambitions to be "best in class".
Staveley MWFC's Match At Tadcaster Postponed
Wednesday 18th April 2012 Staveley MWFC's match away at Tadcaster tonight is postponed due to a waterlogged pitch.
Staveley v Barton 0-6 Result Stands After Game Abandoned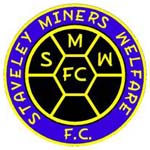 Friday 13th April 2012 It's been announced tonight that, after a meeting of the Baris NCEL Management Committee, the result of the Staveley Miners Welfare v Barton Town Old Boys match on April 9th, which was abandoned just short of an hour in, will stand.

Barton were leading 6-0 in the NCEL Premier Division fixture when the Staveley players walked off the pitch after heavy rain.

The Committee says that, "Having looked at all the correspondence surrounding the incident, in line with League Rule 8.3.4., the League has ruled..." READ MORE...
Every Little Helps - And Ralf Joins In To Help Local Charities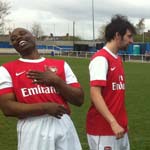 Monday 9th April 2012 For most of us, Easter Sunday is a time to munch chocolate and relax, but that was definitely not the case not for a group of football stars yesterday.

It was a star-studded team sheet at Staveley's Inkersall Road ground at lunchtime, as stars of the Premiership and stage and screen (even one member of the Royle family!) turned out to raise money for three very worthy causes.

Tesco workers from Lockoford Lane also had a dream shift as they took on an ex-Arsenal X1 which included the likes of Jimmy Carter (ex Arsenal)... READ MORE...
Staveley MWFC's Wembley Dream Dashed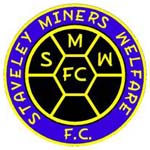 Sunday 1st April 2012 A 2-2 draw at Inkersall Road unfortunately wasn't good enough for Staveley as they bowed out of the FA Vase Trophy at the semi-final stage.

Goals from Simon Barraclough and Chris Coy gave the home side hope, but substitute Stephan Goddard scored in the last five minutes for Dunston UTS to win 3-2 on aggregate, and send them to Wembley.

Staveley started well and deservedly took the lead within six minutes. A defence splitting through ball from Kyle Fores Chambers... READ MORE...
FA Vase Semi Final Draw For Staveley MWFC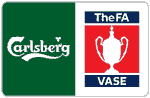 Monday 5th March 2012 Here is the Draw for the FA Vase Semi-Finals made today. Staveley have been drawn against Northern League Divison One side Dunston UTS FC.

Dunston, who are based in Gateshead, progressed through to the Semi Finals with a thrilling win over Peterborough North Star 4-3 after extra time. Staveley defeated St Ives Town of Cambridgeshire to book their place in the Semi Finals.

The FA Vase semi final draw produced the following ties:-
24th March: Hearne Bay FC v West Auckland FC and Dunston UTS v Staveley MWFC
31st March: West Auckland FC v Hearne Bay FC and Staveley MWFC v Dunston UTS FC
Quarter Final Success For Staveley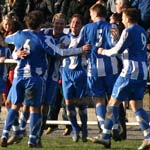 Saturday 3rd March 2012 Two debut goals from substitute Jordan Hall sealed Staveley's passage through to the semi-final of the FA Vase Trophy today at Inkersall Road, Ryan Damms opening the scoring to help secure a 3-0 victory over St Ives Town.

Played infront of the highest attendance of the season, it was Staveley that started the brighter. Joe Thornton broke early down the left wing, crossing for Damms whose header narrowly strayed over the bar.

St Ives striker Conor Washington was a constant threat ... READ MORE...
A Big Crowd Will Enhance Baris' Donation To Weston Park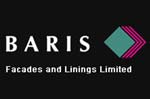 Friday 2nd March 2012 Baris Facades & Linings Ltd, sponsors of Staveley MWFC and the Northern Counties East League, are to make a charity donation to the Western Park Hospital Cancer Charity based in Sheffield through making a £1 donation for every one of the total attendance at the FA Vase Quarter Final game on Saturday, between Staveley MWFC and St Ives Town FC.

The donation has arisen from the Charity Ball being held at Chesterfield B2Net Stadium this evening (Friday) at which Baris/Staveley MWFC were invited to attend by Dave Allen of Chesterfield FC and A & S Leisure/Napoleons Casino. READ MORE...

Staveley Dreaming Of Wembley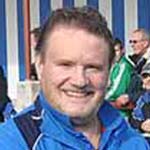 Tuesday 28th February 2012 Staveley Miners Welfare are preparing for one of the biggest matches in the history of the club, standing just three games away from an appearance at Wembley.

Staveley are at home to St Ives Town this weekend in the quarter-finals of the FA Vase, following an impressive run in the competition which has included victories against teams higher up the non-league pyramid.

It is Staveley's best ever run in the FA Vase and Chairman Terry Damms expects to see a good turn-out on Saturday (kick-off 3pm). READ MORE...
Staveley Boss Fox Rings The Changes And Keeps Pressure On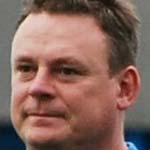 Monday 20th February 2012 Staveley MWFC hosted Nostell MWFC at Inkersall Rd and were looking to get back into their recent excellent run of form in the league that has seen them, prior to this game, taking 16 points from the last possible 18 and keep them in the mix of those clubs chasing title favourites Bridlington Town and current leaders Retford Utd at the top of the NCEL Premiership.

Manager Billy Fox rang the changes trying to avoid the "after the Lord Mayor's Parade" syndrome, giving Andrew Fox a rest and time to recover from his injury and dropping Ryan Damms and Jordan Eagers down to the bench with David Cockerill, Ian Clarke and Ben Ferguson starting in the opening 11. READ MORE...
Thornton's Double Delight As Staveley Reach Quarter Finals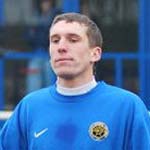 Thursday 16th February 2012 FA Vase 5th Round, Staveley MWFC 2-0 Oadby Town. A Joe Thornton double moved Staveley into the Quarter Finals of the FA Vase where they will face either St Ives Town of Cambridgeshire, or fellow Derbyshire club Gresley FC.

Thornton struck in either half to damage the Leicestershire sides hopes of progressing.

Staveley made four changes to the side which defeated Teversal in the NCELP Cup, with Kyle Fores-Chambers, Chris Fawcus, Joe Thornton and ... READ MORE...
Staveley MWFC's Inaugural Charity Dinner Raises Thousands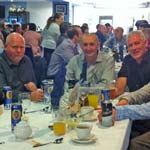 Wednesday 15th February 2012 Staveley Miners Welfare FC raised over £3,000 at their first-ever sporting dinner, which was held in the clubhouse at the Inkersall Road ground last week.

The event, which featured former Nottingham Forest star Kenny Burns as speaker and comedy from Billy Flywheel, was a sell-out with over 100 people attending.

"The dinner was a huge success and we hope it is the first of many," said Staveley Chairman Terry Damms. "The funds raised will help pay for the development of our ground. Plans are in place for a new 250-seater south stand..." READ MORE...
Staveley MWFC FA Vase Tie Against Oadby Town Is OFF
Saturday 11th February 2012 Referee Tom Bramhall inspected the Inkersall pitch at 4:30pm Friday and confirmed the pitch, as expected, is not playable and is dangerous. As a result the game has been postponed.
The forecast is then for the temperature to rise on Monday to +7, Tuesday +6 and Wednesday +8, with no overnight sub zero temperatures. therefore hopefully rendering the pitch playable for the game to be played on Wednesday night's (February 15th).
Staveley MWFC Through To Quarter Finals Of NCEL Cup
Monday 6th February 2012 Teversal FC put up a spirited performance and ran Staveley MWFC close in the last 16 of the NCEL Cup on a skating ring of a pitch that started off playable and finished just about playable as the temperatures plummeted through the 90-minutes.

New signing Ian Clarke making the move from Rainworth MWFC was in the starting line up as manager Billy Fox opted for a 3-5-2 formation.

Staveley could well have been down to 10-men within minutes of the start, Ashley Foyle slipping on the frosty surface taking a ball from Tom Jones allowed lightening quick Danny Wilson to nick the ball, the Staveley defender, who has just returned from a long injurylay-off, was judged to have fouled him and received a yellow card for his troubles. READ MORE...
Staveley MWFC Junior Results For 29th January
Wednesday 1st February 2012 Staveley MWFC's Under 15's lost to Nether Green 5-3. Wade Harris knocked in 2 goals with Marcus Gregory with 1. Man of the match was Zac Collins.

Staveley's Under 14's won 1- 0 over Dodworth, goal scored by George Hilditch.

Staveley's Under 13's faced Rawmarsh at home, and went up early with a goal from Ben Edgson. The game then turned in Rawmarsh's favour, with them netting 3 goals. Ben Edgson scored again in the second half, but it wasn't enough to prevent the 3-2 defeat. Man of the match went to Jack Matthews. READ MORE...
Four Wins On The Bounce For Staveley
Wednesday 18th January 2012 On a thoroughly horrid playing surface and a game which in all probability should not have been played, Staveley MWFC made it 4 wins on the bounce, in a run where they have scored 11-goals and conceded just 1, with 18 points from the last 21 available - it was a very convincing 2-0 victory against Selby Town FC.

Throughout the 90-minutes Selby struggled to break down Staveley, whereas the visitors continually opened up the home defence, especially in the second half, where it was a totally one sided affair, 2-0 not reflecting the dominance that Staveley held throughout the game. READ MORE...
Staveley MWFC To Hold Inaugural Sporting Dinner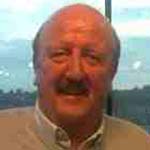 Tuesday 17th January 2012 Former Nottingham Forest and Scotland hard man Kenny Burns will be the guest speaker at the first-ever sporting dinner hosted by Staveley MWFC, on Monday, February 6 (7pm for 7.30pm start).

Burns will recount some amusing anecdotes from his playing career, during which he won an array of domestic and European honours at Forest under legendary Manager, Brian Clough.

Entertainment will be provided by zany comedy-magician Billy Flywheel with Sky Sports reporter, Nick Johnson acting as MC. READ MORE...
Win for Staveley MWFC Over Lincoln Moorlands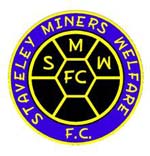 Tuesday 17th January 2012 Staveley MWFC did what they had to do against a Lincoln Moorlands side who for 45-minutes were stubborn opponents until the second half when they looked a well beaten side, losing 3-0 and, to be fair, it could and should have been a greater margin.

Ed Eley went in goal to make his debut - with really just the one early save to make - and Luke Forgoine made up the back 3 with a 5-2 formation in front of them.

Staveley opened up well, a ball over the left from Jordan Eagers found Joe Thornton, but his cross was well cleared by Lincoln... READ MORE...
Staveley MWFC Junior Results For 8th January
Monday 16th January 2012 Staveley MWFC's Under 16's were away at Sheffield Wednesday Young Owls. Brad Smith got the all important goal to win a very tight game, 1-0. Man of the match was Tom Young

Staveley's Under 15's entertained Ecclesall Rangers at home, winning the game 3-1. Goals scored by Josh Wileman (2) and Alex Fox. Man of the match went to Che Anderson.

Staveley's under 14's were away at SUJB, and won the game 1-0. READ MORE...
Staveley MWFC Back To Winning Ways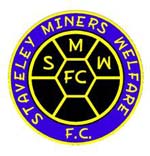 Wednesday 4th January 2012 Long Eaton Utd arrived at Inkersall Road with 2 straight away wins and 2 clean sheets, with a 14 points tally from 8-games away from home, scoring in every game and 12-goals thus far but also conceding just 10-goals in those 8-away games.

Long Eaton left Inkersall Road well beaten 4-0 and although questions asked about Staveley MWFC's inconsistency still remain, perhaps the smallest of answers has been offered up by the Staveley players whose work rate was excellent.

In goal was Michael Dewberry, otherwise it was the same line up... READ MORE...
Staveley Edged Out Of NCEL Presidents Cup By Tadcaster
Wednesday 21st December 2011 In what must have been one of the most exciting and enjoyable games this season, Staveley MWFC were edged out in the quarter finals of the NCEL Presidents Cup by 4-3 at Tadcaster Albion FC.

Staveley had endured some problems even mustering a bare dozen players together. Richard Patterson travelled but was unwell on the night, leaving just young Adam Houghton on the bench. With 3 first team players unavailable, their named replacements and several reserve team players issued late notice of their unavailability to travel, which is very disappointing and placed extreme, unnecessary pressure on those 12... READ MORE...
Staveley Dig Deep For Victory
Thursday 15th December 2011 Staveley MWFC dug in deep in the second half at Thackley to protect the superiority they held in the first half, coming away with a 2-1 victory where they just about edged it over a very good Thackley side - who should be credited on their efforts - as should their ground staff on getting the game on at all!

After just 3 minutes Thackley central defender Rob Morgan badly twisted his knee in a 50/50 challenge with Chris Coy, with no blame whatsoever on the Staveley striker. He was stretchered off and an ambulance was called and the unfortunate lad is still in hospital today with badly torn knee ligaments and everyone no doubt wishes him a speedy recovery. READ MORE...
Staveley Safely Through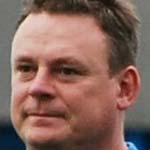 Monday 5th December 2011 Squires Gate FC, were disposed of with ease by Staveley MWFC, who cruised into the last 32 of the FA Vase for the second year running with a superb team performance, the 4-0 margin reflected the difference in the two sides.

Staveley, doing what they had been heavily criticised for not doing in recent weeks, worked so hard for this victory and Billy Fox's pre-match rollicking obviously paid dividends.

A string of fantastic flowing moves was, given the state of the pitch... READ MORE...
Staveley MWFC Junior Results For 27th November
Tuesday 29th November 2011 Staveley's Under 16's were away to Bramley Sunnyside and lost their 100% winning record, with the game ending in a 1-1 draw. Jack knight was on target for Staveley and man of the match award went to Conor Fields.

SMWFC Under 15's won 2-0 at home to Hoyland Common Falcons. Staveley went up 1-0 with a superb goal from Marcus Gregory. The second superb goal to hit the back of the net was from Wade Harris. Wade had an all round outstanding performance, with him been awarded the man of the match.

SMWFC Under 14's were away at Redferns, winning the game 1-0, with George Hilditch scoring the games only goal. READ MORE...
Jaded Staveley Scrape Point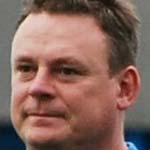 Monday 28th November 2011 Staveley 0-0 Brighouse Town - Manager Billy Fox lamented his jaded side as they got out of jail against a lively Brighouse team. Staveley, who had just won four on the bounce have battled against some top sides in recent weeks, and after three tough away trips, the efforts of the players were evident in a lacklustre display.

A frustrated Fox said "We looked jaded. We've had a long trip to Liverpool and Scarborough midweek, Brighouse we're energetic, we hardly had a shot and the players put a lot of effort into the previous games, but tonight was different and we're fortunate for a point". READ MORE...
Staveley Through To Last 64 Of FA Vase Trophy
Tuesday 22nd November 2011 Staveley MWFC made the long trek across country to Wallasey in Merseyside to face West Cheshire Division 1 league leaders Ashville FC in the 2nd round of the FA Vase and 128 clubs were looking to get into the last 64 and Monday's draw.

A club who won division 2 last season and have started really well in their attempts to be considered for North West Counties football next season, Ashville were full of enthusiasm for the tie.

Following Tuesday night's game at Scarborough, Staveley had some severe injury problems with centre backs Tom Jones and Ashley Foyle both injured and Aymen Tahar a late sickness absenteeism. So, a squad of just 15 made the trip with U19 players Adam Houghton and Nathan Linacre in the squad. READ MORE...
Looking To The Next Game
Thursday 13th October 2011 We have moved on after last week's disappointment in the FA Cup with a 3-0 defeat against highflying Hyde FC from the Blue Square North.

After the match, the video recording showed the goals conceded were 'scruffy' with missed opportunities to clear the ball, men losing their markers, a double deflection and a loose ball finding the opposing player unmarked.

The first half revealed that on attempts at goal, the sides were even but, when the second goal went in just 3 minutes into the second half, it was game over. READ MORE...
Staveley Pick Up Point Against Retford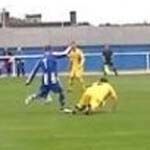 Thursday 29th September 2011

Staveley MWFC were held to a 1-1 draw but the score line does not reflect the true story of a game that was played for 77-minutes in a 10 versus 11 form after Staveley MWFC had captain Tom Jones harshly sent off after 13 minutes.

That decision, amongst others, ruined the 90-minutes although the poor performances of certain parties should not detract away from the huge effort put in by the Staveley players where on balance of the remaining 80 per cent of the game, Staveley looked surprisingly the more likely to take the 3-points. READ MORE...
All Square For Staveley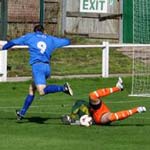 Tuesday 20th September 2011
If ever 90-minutes of football fitted the old adage of "a game of two halves" - then this FA Cup Tie did.

In the first period, and really from the kick off, Staveley were thoroughly ragged at times through a great deal of self induced complacency that probably should have produced a score line that would have looked more apt on the Pickering Cricket Scoreboard.

Staveley had a first 45 minutes that they will simply want to forget. READ MORE...
Staveley MWFC Make Best Ever NCEL Start
Tuesday 13th September 2011 Staveley made it 5 league wins from 5 league starts beating Hall Road Rangers 2-0 and manager Billy Fox can add that record to the ever increasing club records that have been broken during his short tenure of Staveley's managerial post since his appointment in October 2009.

With 10-games played this season and 9 wins and 1 draw and a varying starting line up and team selection, this reflects the strength of squad Foxy has assembled at Inkersall Road this term. READ MORE...
Staveley MWFC Progress In FA Cup
Monday 12th September 2011 Staveley MWFC made it through the Preliminary Round Replay of the FA Cup with a 3-1 fully deserved victory against Evostick South side Goole AFC at Inkersall Road last Tuesday night.

Again with 6 first team regular starters from last season's Championship team out through injury and suspensions the starting line up and a 4-4-2 formation would surely have to be tested much more rigorously than it was the previous Saturday when Staveley dominated the proceedings. READ MORE...
FA Cup Replay Stretches Staveley To The Limit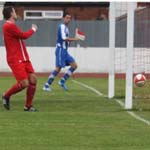 Monday 5th September 2011 An 87th minute equaliser for Goole AFC saved their blushes and earned them a replay at Staveley MWFC on Tuesday night as both sides will look to progress to the next round of the FA Cup.

Struggling with injuries and suspensions, Staveley started with Simon Barraclough up top, Michael Staley at left back and Gavin Smith alongside Tom Jones. Chris Coy went out left and Luke Fletcher started again in the middle of the park.

In a game that Staveley will look back and regret not converting their superiority, the two styles of play were chalk and cheese. READ MORE...
Staveley Make It 7 Wins Out Of 7
Wednesday 31st August 2011 Staveley MWFC made it 7 wins from 4 league and 3 cup games in a 23 day period and went 2 points clear at the top of the NCEL Premiership with a narrow 1-0 victory over Maltby Main.

With 2 games in 3 days, often results don't go to plan or as smoothly as the form book may suggest with tired limbs and changes in team selection. This time only 14 fit players were able to be mustered for the Maltby game with no fewer than 7 changes from the starting line up on Saturday including new signing Luke Fletcher from Parkgate FC. READ MORE...
Foxy Sets New Club Record
Thursday 25th August 2011 Staveley MWFC Manager Billy Fox has spearheaded a new Record for the club.

On 21st August 2010, Staveley MWFC lost a NCEL home game against Askern Villa and now, over a year later, remain undefeated at home in the league. Never before have Staveley MWFC held an undefeated home league record for over a year and this is also the best ever home league undefeated run of games that they have ever held in the NCEL.

Congratulations to Billy, Nigel and all of the lads who've helped to achieve that record.
Staveley Through In FA Cup battle
Tuesday 23rd August 2011 Staveley MWFC made the next round of the FA Cup with a 4-0 score line that probably flattered them against Winterton Rangers in a game full of incidents.

Andrew Fox came in for Simon Barraclough and Michael Staley continued at centre half alongside Tom Jones with Ashley Foyle injured and Ian Deakin replaced Ayden Duffy in goal.

For the second week running, Winterton felt harshly done by with a penalty that they hotly disputed and then in the second half they were reduced to 10 men on 54 minutes. From that point, Winterton lost heart as Staveley punished them rolling the ball around with ease. READ MORE...
Staveley MWFC Make It 3 Out Of 3
Wednesday 17th August 2011 Staveley MWFC got their second league victory in a week with a 2-1 victory against Winterton Rangers who last season finished 5th and no doubt had good reason to be looking to once again to raise a challenge for the title.

As for Staveley, it's all new and fresh challenges with different teams and different ways of playing, but to date Staveley have shown they can change quickly to such variances from last seasons division 1 and to what the Premiership holds for them his season. READ MORE...
Away 3 Points And Clean Sheet In NCEL Premiership Opener
Tuesday 9th August 2011 Staveley MWFC opened up their NCEL Premiership campaign with a deserved 1-0 victory at Brighouse Town FC.

Just before kick-off a 15 minute torrential downpour made the surface perfect and a real good opportunity for both sides to pass the ball around. A typical open day encounter with both sides looking for a fresh start and the early endeavour from the two teams brought about a good opening for the on looking crowd of 110. READ MORE...
Staveley MWFC v Chesterfield Friendly Match Report
Monday 25th July 2011 Northern Counties East Division One Champions, Staveley MWFC, played League Two Champions, Chesterfield, at Inkersall Road last Wednesday 20th July.

With the Spireites expected to name a fairly strong squad, the crowd was expected to be towards the 1,000 mark. The added attraction of 2010 World Cup final and Premiership referee, Howard Webb, to officiate the match, again, would add people to the door. READ MORE...
"We Don't Want To Take The Passion Out Of Football"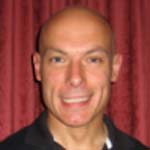 Monday 25th July 2011 Howard Webb MBE was the referee chosen to officiate at the World cup final in South Africa.

On Wednesday night though he was in more local surroundings when he refereed the friendly between Staveley MWFC and Chesterfield. Though much in demand from fans after the game (which ended in a win for the visitors) he managed to find time for a few words with The Chesterfield Post.

So-his verdict on the game first of all? "It was an entertaining match - not much for me to do - a game like tonight you can concentrate on the football." READ MORE...
NCEL Announce New Sponsor
Monday 20th June 2011 A local company has just been announced as the sponsor of The Northern Counties East Football League.

Baris, a linings firm based near Chesterfield was unveiled at Saturday's AGM at the Royal Hotel in Scarborough.

With immediate effect, the competition will be called the Baris Northern Counties East Football League and the league are looking forward to having a long relationship with the new sponsors.

 READ MORE...
Kick Start A Football Career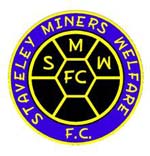 Tuesday 3rd May 2011
If you're 16-18 and have ever fancied yourself as a professional footballer, then this could be the first step.

Staveley MWFC have announced they're to hold a trials session for U19's for season 2011/12 which will take place on Monday 9th May, 6pm at the ground.

Any 16-18 year olds who are interested in attending with a view to registering with the club, please email your details to our club secretary, Ele at: staveleyed@hotmail.co.uk
Staveley's Final Flourish
Friday 29th April 2011 Staveley MWFC brought the curtain down on their season with a 4-1 victory against a young Teversal side who put up a spirited performance.

It was Staveley's 55th game of the season and it has proven to be a very long season for these players who have shown a tremendous spirit and they fully deserve their accolade.

Sent out to try and entertain with a 3-5-2 formation, some of the football put up by Staveley was very pleasing on the eye but this did give Teversal opportunities to break and create chances. In the first half Staveley rocked their opponents with 3 goals inside 31 minutes. READ MORE...
Staveley Out Of Cup
Thursday 7th April 2011 Staveley MWFC went out of the NCEL Quarter Finals on penalties by 5-4 after 120 minutes of football that was not for the football purists.

Handsworth were reduced to 10 men ater 60-minutes when Captain Adam Fretwell was sent off, followed shortly by the Handsworth manager being shown a red card as the referee made 7 cautions, 5 from Handswoth and 2 from Staveley in a disappointing game of football. READ MORE...
New Stand For Staveley MWFC
Monday 4th April 2011 Staveley MWFC unveiled plans at Saturday's game for the building of an all seater south stand at Inkersall Road. The plans are being submitted to the local Council for planning permission this week and it's hoped the necessary approval will be secured sometime in June allowing building work to commence and be completed in time for the new 2011-2012 season starting in earnest in August 2011.

The design of the scheme will allow the viewing of the games not to be interupted by the pitch side dug outs and will hopefully house a minimum of 230 new seats taking the seating capacity at Inkersall Road to 450 altogether with covered standing spectator areas of over 500 also. Disabled wheelchair access has been catered for within the design of the new stand. The design drawings will be on display in the clubhouse and it is hoped that any suggestions from our supporters on any idea to compliment or make the new stand more spectator friendly may be put forward.
"We Are The Champions"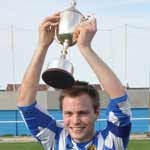 Sunday 3rd April 2011 Staveley MWFC are Champions Of NCEL Division 1 for the very first time in the clubs history. Staveley have not just won the title but have done so in style with club records seemingly being smashed for fun as this talented young bunch of players have gone from strength to strength.

The clubs previous best ever undefeated league run of 20 games has now been equalled, spanning a breathtaking 167 days since the last league defeat in October. Never before has a Staveley MWFC player ever reached 100 goals but now that record has also been broken by Ryan Damms who scored his 35th and 36th goal of the season, his second goal being his 100th goal for the club... READ MORE...
Staveley Extend Their Cup Run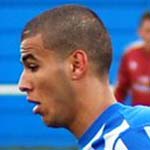 Friday 1st April 2011
Staveley MWFC went through to the quarter-finals of the NCEL Cup with a convincing 2-0 victory away at Barton Town OB FC where they will now play Handsworth FC.

Over the whole 90 minutes it was hard to imagine a more one sided 2-0 victory of contrasting styles. Barton Town,with lingering hopes of promotion rang the changes, as did Staveley with Kyle Fores-Chambers, Jordan Eagers and Tom Jones all unavailable and a couple of players not 100% fit or well. This left spaces for Callum Westney, Todd Jordan and Lee Hill. READ MORE...
Staveley MWFC 'Demolish' Appleby Frodingham 1-5
Friday 25th March 2011 Staveley MWFC's unrelenting push for promotion continued with force with a 5 - 1 demolition of Appleby Frodingham FC.

"Frod" were no match for Staveley, whose first half performance once again was of the highest quality.

As early as the 4th minute, Staveley took command when a free kick from Aymen Tahar from the left to the far post found Ashley Foyle, his header was well saved by the Appleby keeper but the rebound was seized upon by Andrew Fox to give the visitors a 1-0 lead. Not the best start and for the third 45 minute session, Staveley had scored in the opening 3 minutes - but would the flood gates open? READ MORE...
Staveley MWFC - A Club On The Up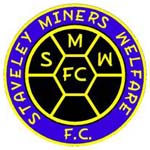 Monday 21st March 2011 Back in 2007, Staveley Miners Welfare Football Club faced extinction, their football club committee had resigned en masse due to retirement and just pure time issues.

The club itself is actually still owned by the Miners Welfare Committee and they were not actively seeking new buyers, but when Terry Damms, a Sheffield born businessman with an 85% shareholder in a Nottinghamshire based company called Baris Fabrications, heard on the non league grapevine that Staveley were in trouble, he made the call to the committee to see if he could help. As a result, we see a Staveley side that are top of the NCEL Division One... READ MORE...
Staveley Continue Their Promotion Push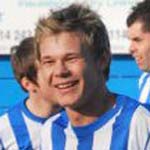 Monday 21st March 2011 Staveley MWFC continued their promotion push with another 3 points in a tight game against Hemsworth MWFC who twice went behind early in each half and must be given huge credit to sticking to their tasks.

As with any football game, "No-one will let you win" rightly quoted by long standing Staveley supporter Graham Kingham and today that point was evidently made.

Staveley opened the scoring after 3 minutes with an audacious back heel from Ryan Damms. READ MORE...
Every Kick Helps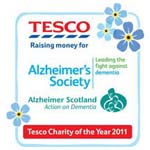 Wednesday 16th March 2011

Staveley MWFC are to host a charity game for the Tesco Alzheimer's Charity.

A game between the Tesco side and ex-professionals, hopefully to include ex England Internationals will be played on Sunday 10th April between 2pm and 5:30pm. Further details of the admission prices and the ex-pro's who will be playing will be released in due course. Staveley MWFC's sponsors Baris Facades & Linings Ltd are to kick start the Charity drive with a donation of £250. We hope the local community and supporters of Staveley MWFC will attend and support the scheduled game.
Staveley Show Their Class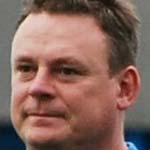 Tuesday15th March 2011 Staveley MWFC recorded their biggest away win in the clubs NCEL history with a 8-0 thrashing of Bottesford Town FC, recording their highest points tally in any one season and for good measure equalling the record number of league clean sheets with their 11th of the season.

A week before Bottesford had showed a spirited performance and run Staveley close. A week later and a pre-match individual player assessment in the open dressing room headed by Billy Fox included criticism of himself and others and demanded a more positive attitude and he obviously sent Staveley out with something to prove as a team and looking for improvement in individual performances. READ MORE...
Staveley Out Of Cup
Wednesday 9th March 2011 Staveley MWFC went out of the S & H Cup to Parkgate FC by 3-1 in what proved to be a game with little between the sides but, as always, it is about putting the ball in the back of the net and stopping your opponents doing the same.

Staveley last night arguably created the clearer cut chances but Parkgate were seemingly slightly more passionate and physical about their efforts. Staveley did though, match their opponents for large parts of the game, starting like a house on fire and given an indication of the desire of Parkgate when their captain up-ended Chris Fawcus at left back receiving a caution for the reckless tackle in the very first minute. READ MORE...
Staveley Make It 32 Points From 36 And 7 Home Wins
Tuesday 8th March 2011 Staveley MWFC made it 32 points from the last 36 points and 7 wins on the bounce at home with a 1-0 victory fought out against a spirited Bottesford Town side who gave the league leaders a battle in front of another very pleasing attendance of 102.

The side are lining up and grinding results out and the record book will show yet another victory at home since the last defeat way back in August last year and now takes the unbeaten league run to 130 days. Sides are coming to Inkersall Road to battle all the way and set themselves up not to be beaten... READ MORE...
Yorkshire Amateurs 2 - 2 Staveley MWFC. Match Report
Wednesday 2nd March 2011 Yorkshire Amateurs push for promotion seemed to necessitate that the 3 points be taken against Staveley MWFC and the loss of another 2 points by the Ammers is giving the chasing pack hope that this season's surprise promotion hopefuls are beginning to fail.

The home side could have taken the lead in the very first minute, a cross from the left caused the danger when Scott Dinnigan pulled off a great stop and then Chris Fawcus cleared the ball off the line. Staveley then threatened when Jordan Eagers corner caused hesitation in the home penalty area. READ MORE...
Charity Begins At Home
Wednesday 2nd March 2011 Local football team Staveley MWFC is seeking to help the local community after it's sponsors upgraded their computer facilities and look to donate the surplus ones to good causes.

7 desktop computers and screens have been kindly offered by sponsors Baris Facades & Linings Ltd, to any local charity or Educational facility who needs them. Chairman Terry Damms says that the offer is, "A genuine offer to try and provide some assistance to a local charity or educational facility and any representative of such a body should email our Club Secretary Ele with an expression of interest and the club will decide where the computers and screens may then be gifted." Please contact Ele - staveleyed@hotmail.co.uk
Staveley Push On
Friday 18th February 2011 Staveley MWFC pushed further ahead at the top of the NCEL Division 1 with a 1-0 victory against AFC Emley, courtesy of a brilliant strike from Chris Fawcus on 68 minutes.

Emley, spurred on with the news that Darren Hepworth had been given the Manager's post on a full time basis, were looking to get the new regime off to a flying start, but the new Manager's proud night was to be marred by his getting dismissed from the dug out for a colourful rant at the referee who managed on the night to issue 7 cautions and a red as well as the dismissal of the home manager! READ MORE...
Lucky Number 7 For Staveley
Friday 11th February 2011 Staveley MWFC made it 7 league wins from 7 beating AFC Emley 2-0 at Inkersall Road with 2 goals from the impressive Joe Thornton, one being a thunderous free kick from 30 yards.

Staveley welcomed back Judd Colley, now reinstated as Emley captain and last season's U19 prospect Teo Ringrose had impressed to give him a different role up top alongside Emley favourite Steve Kenworthy. Emley started the better in the opening 10 minutes, full of running and enterprise they created two decent chances but Scott Dinnigan did well in the Staveley goal to deny Emley opening the scoring. READ MORE...
Staveley Lead The Pack After 3-0 Win
Sunday 6th February 2011 Staveley MWFC increased their lead at the top of the NCEL to 4 points with two games in hand, also maintaining an 11-point gap between the 3rd placed club with a convincing 3-0 victory against a hard working and well organised Eccleshill Utd side.

Overnight rain had made the pitch really heavy, but the referee was content that the playing surface was playable and through the 90-minutes, that decision was proven to be the correct one, although groundsman Vaughan Ransom will have his work cut out to try and get the pitch ready for football again in midweek. READ MORE...
A Test Of Character
Thursday 27th January 2011 Staveley MWFC faced a few questions about their character after the weekend's disappointments when Glasshoughton Welfare came to Inkersall Road.

At the end of the 90 minutes, the questions were answered with a high degree of professionalism with a first half in which a 30-minute spell decided the game.

Staveley played Jordan Eagers at right back in place of Kyle Fores Chambers who was rested due to an injury and Joe Thornton was given a run out on the left with Chris Coy switching to the right in place of Jamie Smith who was on the bench as manager Billy Fox employed the full depth of the squad. READ MORE...
Staveley Grind Out A 2-1 Victory Against Leeds Met
Thursday 20th January 2011 Staveley MWFC had one hell of a fight to put 3 more points on the board against Leeds Met Carnegie with a 2-1 victory.

It was Staveley's 3rd game in just 120 hours and not surprisingly there were some tired legs after the huge effort from the lads that had seen them put some daylight between them at the top of NCEL Division 1 and the chasing pack looking for promotion.

Leeds dominated the game in 2/3rds of the pitch for large spells of the second half, but all too often they came up against a Staveley back line that defended so well. READ MORE...
Staveley MWFC On Record Sequence
Monday 17th January 2011 Staveley MWFC's 2-1 victory against Grimsby Borough brought the club's best ever sequence of results with 20 wins, 3 draws and just 1 defeat in the 24 game run.

Manager Billy Fox has assembled a strong squad where the team spirit and togetherness is producing resilience and a belief that dragged Staveley MWFC through 90 minutes of difficulty at Grimsby Borough.

An expectant crowd of nearly 150 watching Grimsby Borough's first day time league game at their new £2m stadium were in expectant mood but after just 55 seconds Staveley MWFC had dampened their enthusiasm when Ryan Damms scored in the box after a Kyle Fores Chambers ball over the top found the Staveley striker in excellent form to dispatch his 23rd goal of the season. READ MORE...
Shirebrook v Staveley MWFC: Match Report
Friday 14th January 2011 Staveley MWFC came away from Shirebrook Town FC with 3 deserved points in a game that they dominated from start to finish.

Shirebrook's new boss and ex Staveley manager Rudy Funk had drafted in 5 or 6 Unibond players into his recent squad and Matlock's Dean Cropper was drafted in especially for this match giving Shirebrook a look of an experienced side.

A healthy partisan crowd watched on as Staveley started well moving the ball around on a difficult pitch. Shirebrook's game plan was evident early on, the long direct ball straight down the throats of the Staveley defence but where all night Tom Jones and Ashley Foyle were simply superb. READ MORE...
Staveley MWFC Hit The Top Spot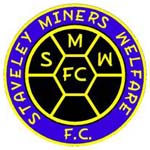 Wednesday 12th January 2011 Staveley MWFC went to the top of the NCEL Division 1 with a 6-1 victory against bottom of the league Brodsworth Welfare whose players put up a spirited and sportsmanlike performance.

It was amazingly only Staveley's 2nd league game in 8 matches and the first league game since mid-November.

Laurance Matthewson was given his first game after breaking his ankle in the Shirebrook game in September and Joe Thorton was handed his first start and new signing Scott Ellis was on the bench READ MORE...