CHESTERFIELD HISTORY
UPDATE: Tracing The History Of Local Artist, Stanley Dyson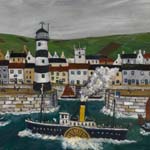 Thursday 10th February 2011 An exhibition of a late local artist's work has been launched at Chesterfield Museum with art experts from London still trying to trace some of his pupils who are believed to still live locally.

As we previously reported, family discovered Stanley Dyson's works after his death in 2007. Unsigned and undated, the paintings were sent for auction.

After being bought by Robert Young Antiques of London, their history was researched and Stanley was found to have been a teacher at New Whittington Secondary School on London Street in the 1950's. READ MORE...
Where YOU In This Class Of The 1950's?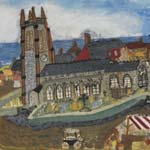 Friday 28th January 2011 A company in London, about to mount an exhibition of Paintings by a local artist is appealing for any help in tracing some of his pupils.

A selection of images from Robert Young Antiques of London of the work of local artist and art teacher, Stanley Dyson will be exhibited at Chesterfield Museum and Art Gallery. Also on display will be some of the work of Dyson's former pupils who attended New Whittington Secondary School in the 1950's. Robert Young Antiques are now searching for the New Whittington Secondary School, class of 1950 and any other pupils who may have been taught by Stanley Dyson... READ MORE...
Exclusive Update: Friends Reunited After 50 Years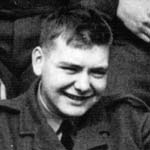 Thursday 20th January 2011
Today, the Chesterfield Post has found Ellis Pollard, the friend that saved Ron Sumpton's life back in 1958 and spoke with Ron this evening who was overwhelmed and declared himself delighted.
"I never thought I'd find him, it's all my Birthday and Christmas presents rolled into one, I'm so looking forward to meeting Ellis again after all this time and thanking him for what he did. Thank you to everyone who helped in the search, I cannot believe we have found him".

Read about how the original story unfolded and Ron's story... READ MORE...
A Brief History Of The Chesterfield Caledonian Association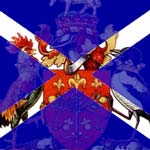 Tuesday 4th January 2011 The Chesterfield and District Caledonian Association was founded in October 1910. The Association was not the first collective of Scots in Chesterfield and the surrounding District.

The Derbyshire Courier dated 28th January 1882, reported that The Chesterfield Burns Society held a Burns Celebration on 23rd January 1882 at the Angel Hotel, Chesterfield. The Immortal Memory on that occasion was given by Dr John Carnegie, a former missionary to Amoy in China, who had moved to the town in 1872.

The Society was discontinued in 1904 but a number of its members... READ MORE...
Search For WWII Airman's Family
Tuesday 26th October 2010 One of Chesterfield's twin towns is asking residents for information on the family of a WW2 airman who was shot down in Germany.

Sgt. Dennis Heeley was the son of Fred and Loie May Heeley of Brimington in Chesterfield and was killed in action when his plane crashed in Salzbergen in Germany on March 6th, 1945. READ MORE...
Florence Nightingale



Few of us wouldn't recognise the name of Florence Nightingale, but how many of us know that the "Lady of the Lamp" shone brightly in the life of Derbyshire? Born in Italy and named after the place she was born , her paternal grandmother was the niece of William Shore who owned Lea Hurst, near Matlock. READ MORE...