Here is the place to find the latest Live Music Gigs from around Chesterfield. Look out here for reviews of the best gigs, or contact us if you'd like to recommend or review a gig yourself!
DATES TO COME
Send us notice of your upcoming gigs - by email, Twitter or Facebook!
REAL TIME Live's Very Own 'Live Aid' Gig This Sunday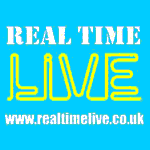 Saturday 5th December 2015 REAL TIME Live are holding a Live Aid style gig called 'Action for Alexander' on Sunday 6th December from 4pm onwards.

All funds raised are in aid of the appeal for Alexander Vinson, a 2 year old boy who has just arrived in the USA to begin Proton Therapy Treatment on a rare brain tumour, which the NHS didn't fund treatment for.
Raising £150,000 or more has... READ MORE...

Hasland Born Motorhead Drummer,
Phil 'Philthy Animal' Taylor Dies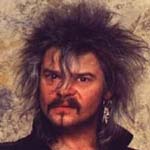 Friday 13th November 2015
Former Motorhead drummer, Hasland born Phil 'Philthy Animal' Taylor has died aged 61.

Guitarist 'Fast' Eddie Clarke wrote on Facebook, "My dear friend and brother passed away last night... He was one hell of a character."

Born in Hasland in Chesterfield, Taylor was drummer for Motorhead for 14... READ MORE...
Brit Award Winners BLAKE Coming To Town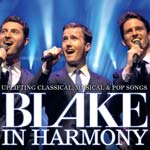 Thursday 30th April 2015 They've performed for HM The Queen, at Wembley and Wimbledon on centre court, and now Brit-Award winners BLAKE are bringing their refined new sound to Chesterfield's Pomegranate Theatre, this Friday, 1st May 2015.

Re-inspired by the enduring trio harmonies of The Three Tenors, The Bee Gees, The Lettermen and Boyz-II-Men, BLAKE's latest concert show entitled 'In Harmony'... READ MORE, AUDIO & VIDEO...

Staveley's 'Centre Spot' Soul Club presents Northern Soul Nite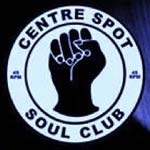 The 'Centre Spot' Soul Club at Staveley Miners Welfare FC is staging an inaugural Northern Soul Nite event on Saturday 11th April 2015.

Experienced guest DJ's will be playing vinyl only, across the board Northern sounds, with a hint of Motown label niceties sprinkled in.

This will be a new three monthly event...
READ MORE...


Staveley's 'Centre Spot' Live Bands Night
Friday April 17th 2015 - 8pm til late - there will be three live local bands playing at Staveley's 'Centre Spot' Club:
The Cycle Paths, The Time Sellers and The Electric Luddites.
Admission for this event is FREE!
CHESTERFIELD JAZZ CLUB - Meets the third Thursday every month.
All performances start at 8:30pm and are held at Club Chesterfield, Chester Street, S40 1DL.Tickets from www.chesterfieldjazz.com or from the Tourist Information Centre priced at £7.50.
 

RELATED STORIES
REAL TIME LIVE'S VERY OWN 'LIVE AID' STYLE GIG THIS SUNDAY -
REAL TIME Live are holding a Live Aid style gig called 'Action for Alexander' on Sunday 6th December from 4pm onwards. More...
HASLAND BORN MOTORHEAD DRUMMER PHIL 'PHILTHY ANIMAL' TAYLOR DIES -
Former Motorhead drummer, Hasland born Phil 'Philthy Animal' Taylor has died aged 61. More...
STAVELEY'S CENTRE SPOT SOUL CLUB STAGES FIRST NORTHERN SOUL NITE-
The 'Centre Spot' Soul Club at Staveley Miners Welfare FC is staging an inaugural Northern Soul Nite event on Saturday 11th April 2015. More...
THE BILLY FURY YEARS AT THE WINDING WHEEL TONIGHT -
The Billy Fury Years takes you on a musical journey through the musical career of Britain's best loved rock 'n' roller. At the Winding Wheel, Thursday 13th November at 7:30 More...
MORE PARTYING AT THE PROACT AS RAIN FAILS TO DAMPEN SPIRITS -
Editor's eye view of Party At The Proact, featuring acts such as Katy B, Lawson, Labrinth and headliner Tinie Tempah
More, Pics, Audio & Video...
'BIRTHDAY BOY' SIR TOM JONES WOWS CHESTERFIELD -
"Thanks to you, I've had one of my best birthday's ever!" That was Sir Tom Jones paying homage to the thousands of people who packed the PROACT last night to hear him in concert.
More plus Audio & Video...
CHESTERFIELD'S 'HIDDEN TALENT' COMPETITION IS
OPEN FOR ENTRIES -
A competition is being held at Vicar Lane Shopping Centre, Chesterfield, to find hidden talent from around the region. More...
SUPPORT ACTS FOR SIR TOM JONES' PROACT CONCERT ARE CONFIRMED -
Sir Tom Jones will be joined by Toploader and Andrew Cole at his concert at the Proact Stadium on Saturday, June 7th More...
PARKING AND HOSPITALITY AVAILABLE FOR PROACT CONCERTS -
Those travelling to the forthcoming concerts at the Proact Stadium by vehicle are advised to book a car parking spot. More...
STUDENT DISCOUNT OFFER ANNOUNCED FOR 'PARTY AT THE PROACT' -
It's been announced this morning that students can take advantage of a discount ticket offer for next month's Party at the Proact concert which features seven top acts. More...
'MODNESS' AT STAVELEY MWFC WITH SKA, MOD & PUNK KINGS - THE NUTTY BOYS -
The brilliant 'Nutty Boys' are bringing their own brand of 'Modness' to Staveley MWFC's Inkersall Road ground club on Saturday 10th May 2014 from 7pm. More...
"LET'S GET ROCKING AT THE PROACT!" ALAN STEVENSON ON SIR TOM AND TINIE -
After securing promotion to League One this weekend, the Chesterfield faithful have a lot to look ahead to on the pitch this coming summer.
More & Audio...
TINIE TEMPAH TO HEADLINE JUNE'S 'PARTY AT THE PROACT' -
Multi-award winning rapper Tinie Tempah will headline this summer's 'Party at the Proact' on Sunday, June 8th, joining Labrinth, Katy B, Lawson, Union J and Ms Dynamite. More...
TRIO TO JOIN PARTY AT THE PROACT LINE UP -
Chesterfield Football Club has said this lunchtime that Labrinth, Katy B and Ms Dynamite have been added to the exciting line-up for this summer's Party at the Proact. More...
THERE'S A GUY WORKS DOWN THE PROACT SWEARS
HE'S ELVIS! -
A fundraising event at the Proact Stadium on Saturday night saw around £3,500 raised for the Chesterfield FC academy. More...
DIRTY STOP OUTS' LAUNCH THIS WEEKEND AT THE WINDING WHEEL -
This Saturday's (14th) launch party for the 'Dirty Stop Out's Guide to 1980s Chesterfield' is set to raise hundreds of pounds for Ashgate Hospice. More...
LAH-DI-DAH LADIES VOCAL HARMONY GROUP LOOK FOR ANOTHER 'LAH'! -
'Lah Di Dah' are a Ladies Vocal Harmony group who perform regularly around Chesterfield and The Peak District, often doing a great job fundraising for Charities. More...
AWARD WINNING FOLK ARTIST TO HEADLINE IN HIS HOME TOWN -
Captivating folk artist Blair Dunlop, who won the prestigious Radio 2 'Horizon Award' earlier this year, is heading back to his home town next month More...
HOT FINGERS POINT TO A GREAT NIGHT AT WHITWELL CENTRE -
Word has it on the streets that April 26th will see Whitwell Centre turned into Fat Sam's Speakeasy and the Hot Fingers band will show up More...
BALTIC CROSSING. IN DEMAND AND IN CHESTERFIELD. TWICE! -
Baltic Crossing are 5 young traditional musicians from Finland, Denmark and the UK - and they are appearing twice in Chesterfield in the space of a few days! More...
CHESTERFIELD JAZZ CLUB'S SEASON CONTINUES -
Following a sell-out launch night in May and an average of over 100 attendees a gig, the Chesterfield Jazz Club is proving to be a great success, and tomorrow continues with a gig by Jazz band Interplay More...
LOCAL STARS TO LAUNCH CHRISTMAS AT VICAR LANE SHOPPING CENTRE -
Britain's Got Talent entrant and X-factor finalist Chelsea Redfern will be performing alongside Directions Theatre Arts on Sunday 25th Nov in Vicar Lane, Chesterfield. More...
LOCAL SINGER DIDIER ROCHARD SINGS AT READING FESTIVAL WITH ALT-J -
Former Barlow resident Didier Rochard of London Contemporary Voices, recently collaborated with Mercury Prize nominees Alt-J, for their set at Reading Festival More...
VINTAGE ROCK'N'ROLL WITH THE ATLANTICS -
Dust off those blue suede shoes because this 1950s rock 'n' roll band really knows how to party and they're coming to Whitwell! More...
WIN TICKETS FOR THE NEURYTHMICS AT THE PROACT -
We have two tickets to see Eurythmics tribute act - The Neurythmics - at the PROACT stadium on Friday 28th September. More...
CHESTERFIELD JAZZ CLUB - 2012 DIARY DATES -
Chesterfield Jazz Club meets on the third Thursday of every month at Club Chesterfield on Chester Street More...
SUCH SWEET THUNDER -
Steve Steinhaus, the charismatic singer with the big personality who fronts both his Swing Band and the Dr Teeth Big Band, returns to Whitwell with his brand new show More...
MAGNETS ATTRACTED TO CHESTERFIELD -
They've performed with Blondie and at private parties for the likes of Hugh Grant and Elle McPherson - and now The Magnets are coming to Chesterfield. More...
ELTON JOHN PLAYS CHESTERFIELD FC'S B2NET! -
Superstar Elton John will be the first ever artist to perform at the B2net when he plays there in Summer 2012. More...

600 FOLLOW FEROCIOUS DOG AT MUSIC FESTIVAL! -
Whitwell Forward Community Group and 4Ward Promotions have extended Whitwell Festival Of Music 2011 and attracted 23 top quality bands More...
DO YOU HAVE TALENT? -
For the third year running, the Mayor of Chesterfield will once again be hosting 'Chesterfield's Got Talent' and is looking for talented acts from across the Borough. More...
A STAR IS BORN... AND SHE'S FROM CHESTERFIELD -
One young girl from Chesterfield says she has to pinch herself every single day after hitting the big time and with her band preparing to launch its first single, next month. More...
HARLEY HANSON PLAYS HARLEY'S BAR-
Harley Hanson, International Singer and Songwriter returns to his home town of Chesterfield to launch his music video's and CD "When My Guitar Crys" and to film for his new video. More...