LATEST CHARITY NEWS FROM THE CHESTERFIELD POST
Staveley MW Seek Sponsor For 'Staveley Community Stadium'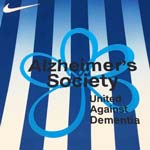 Monday 21st August 2017 Staveley Miners Welfare Football Club - 'The Trojans' - pride themselves on being a Community Club and are heavily involved with local community events and support in Staveley and around Chesterfield.

Their chosen Charity for this season is the Alzheimers Socety with the support of Nikki Trueman on behalf of her father, Chesterfield FC legend Ernie Moss, who suffers from the debilitating disease.

For every one of their new shirts sold (emblazoned with the Alzheimers Society Logo rather than a club sponsor), £10 goes to the charity... READ MORE...
New Whittington Commemorates The Battle Of Passchendaele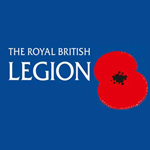 Thursday 10th August 2017 The British Legion is a worthwhile charity which helps, soldiers, ex-soldiers and their families.

Saint Barnabas Church, New Whittington, in conjunction with the local branch of the British Legion has organised a display to commemorate New Whittington's part in 'The Battle of Passchendaele'. The event is spread across two days - 12th to 13th August.

On Saturday 12th, 11am to 1pm, in the Church Hall, there will be a Coffee Morning and Light Lunch while the display is on... READ MORE...

World Fight To Stop Barbaric Dog & Cat Meat Trade Arrives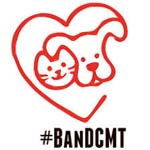 Friday 26th May 2017
The 'Stop Dog & Cat Meat Trade Action Group', referred to as "The Action Group" is a volunteer organisation fighting to end the cruel and barbaric Dog and Cat Meat Trade globally - a growing outrage of opinion supported by such people as Simon Cowell and Ricky Gervais.

On Saturday 3rd June, their globally co-ordinated campaign to raise awareness will include an event in Chesterfield's Market Place, where the local campaign organiser Julie Allen and a team of volunteers will be from 10:30am to 4:30pm, to explain what's happening and how you can help put a stop to this barbaric... READ MORE...

'Badly Drawn' But Excellent Project Takes Town By Storm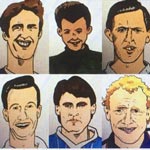 Wednesday 26th April 2017 'It's all for fun and charity' reads the blurb on Richard Cotterill's 'Badly Drawn Spires' facebook Page - but in reality, it's a labour of love which has quickly become a phenomenon that's taken on a life of it's own - and garnered an outpouring of support amongst Spireites supporters and staff.

The project, which involved lifelong Chesterfield fan Richard drawing 'badly' every Chesterfield player, has now resulted in a catalogue of over 900 hand drawn past and present Spireite players - a compilation video of which was shown to the friends and family of Chesterfield legend Ernie Moss as they gathered to unveil the name of the new road - Ernie Moss Way... READ MORE, AUDIO & VIDEO...
Chesterfield Nurse's Charity Event After Losing Son To Suicide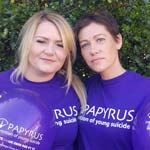 Tuesday 11th April 2017 A Chesterfield Mental Health nurse, who supports people in mental health crisis, is helping to organise a fundraising weekend in aid of suicide prevention charity Papyrus after losing her son to suicide.

Jade Holland, who works for Derbyshire Healthcare NHS Foundation Trust in the Crisis Resolution and Home Treatment team, will join family and friends in taking part in a 'Tough Mudder' military-style endurance event on 13th May, before co-hosting a family fun day in the village of Holmewood, North East Derbyshire.

Just under three years ago, Jade's son Keaton died by suicide... READ MORE...
Football4Autism Walk To Finish At Proact Stadium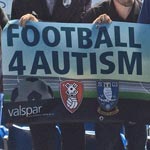 Thursday 2nd March 2017 A 'Football4Autism' walk to raise awareness of autism, which will see walkers complete their marathon trek at the Proact Stadium, is taking place in April.

The 21-mile walk will start at Rotherham United's New York Stadium on Tuesday, April 21st and take in both Sheffield clubs before finishing at the Proact.

Chesterfield-based Ray Watts, whose seven-year-old son Jake is autistic, came up with the idea after speaking to the club's head of media and communications, Nick Johnson and Community Trust chief, John Croot... READ MORE & AUDIO...
"It's OK To Talk" On World Suicide Prevention Day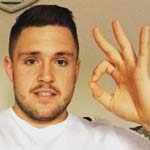 Saturday 10th September 2016

For today's World Suicide Prevention Day, 70 organisations in England are joining together in a big national push to reduce deaths by suicide.

The organisations, who together form the National Suicide Prevention Alliance (NSPA), are working with Andy's Man Clubs - a self-help initiative set up by Halifax rugby player Luke Ambler after the suicide of his brother-in-law Andy Roberts - to let men all over the country know that 'It's okay to talk' and to get help before problems become overwhelming... READ MORE, VIDEO & AUDIO...

Derbyshire's Third Social Eating Super Kitchen Opens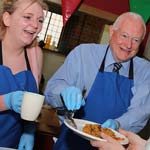 Saturday 11th June 2016 Derbyshire's third Super Kitchen has opened as part of a partnership project to create community social eating spaces and tackle food poverty using surplus supermarket produce.

'Gussie's Kitchen', based at St Augustine's Church in Chesterfield, is the latest Super Kitchen to open with support from Derbyshire County Council and will be run by local volunteers.

The county council is supporting the scheme in partnership with surplus food redistribution charity FareShare and Eudaimonia, a charity... READ MORE...
DLRAA Air Ambulance Completes 25,000 Missions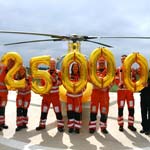 Saturday 11th June 2016 Our local air ambulance, covering Derbyshire, Leicestershire and Rutland has completed its 25,000th mission this week.

The call out on Thursday night marked a huge milestone in the charity's history.

The 25,000th mission is a combined total for call outs by Warwickshire & Northamptonshire Air Ambulance and its sister service Derbyshire, Leicestershire & Rutland Air Ambulance.

The Critical Care Team carried out the mission by road in the... READ MORE...
Running The Race To Fight Cancer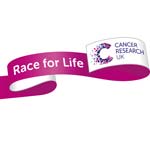 Monday 16th May 2016
More than 1,200 people are expected to walk, jog and run through Chesterfield town centre this Sunday, 22nd May, in Cancer Research UK's Race for Life, leaving the Town Hall at 10.30 am.

As usual, some car parks and roads will be closed for periods of the day while the race takes place in the town centre.

To enable the event to run smoothly, Chesterfield Borough Council will temporarily close: Queens Park North car park, Rose Hill car park and... READ MORE...
Jeff Stelling's Men United Marathon Walk Reaches Chesterfield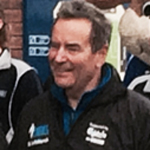 Thursday 24th March 2016 As Kammy would say, it really has been "unbelievable Jeff" as for the last few days, Sky Sports presenter and Prostate Cancer UK ambassador, Jeff Stelling has been ploughing through his 10 marathons in 10 days walk - an effort which will see him have walked an incredible 262 miles down the country, calling at 31 football clubs on the way.

Today (Thursday 24th March) was Day 4 and so it must of course be Chesterfield where Jeff was headed!

He wasn't alone, arriving at the Proact Stadium on time... READ MORE & AUDIO...
NDCS Calls For Rethink Of Cuts To Deaf Children's Transport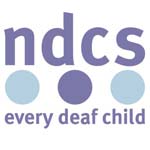 Wednesday 24th February 2016 The National Deaf Children's Society (NDCS) is urging Derbyshire County Council to halt plans to cut vital transport services for deaf children.

Derbyshire County Council has launched a consultation on plans to stop providing school transport for pre-school children and post 16 young people with special educational. Ending this support will make it challenging for deaf children to access good education in the county.

Until 2014, transport was provided by the council for children... READ MORE...
The Stroke Association Launches New Project In Derbyshire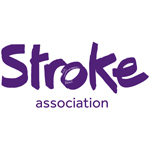 Monday 16th January 2016
The Stroke Association is inviting people affected by stroke in North Derbyshire to attend a series of new Mindfulness sessions, to help improve their mental wellbeing.

Learning and practising mindfulness has become a popular way to manage a number of physical, emotional and social challenges, which can be caused by a stroke. Research suggests that practising the technique can help people to better understand their emotions, boost attention and concentration and improve post-stroke fatigue, anxiety, depression and relationships... READ MORE...

REAL TIME Live's Very Own 'Live Aid' Gig This Sunday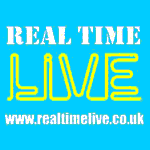 Saturday 5th December 2015 REAL TIME Live are holding a Live Aid style gig called 'Action for Alexander' on Sunday 6th December from 4pm onwards.

All funds raised are in aid of the appeal for Alexander Vinson, a 2 year old boy who has just arrived in the USA to begin Proton Therapy Treatment on a rare brain tumour, which the NHS didn't fund treatment for.

Raising £150,000 or more has been the target - and with only £5,000 to go to reach that minimum target, you can help achieve this on Sunday - simply by having a fantastic night out! READ MORE...
Chesterfield Royal Supports World Prematurity Day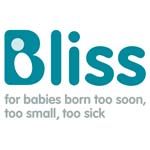 Tuesday 17th November 2015 In what will be a unique, and emotional sight tonight, Chesterfield Royal Hospital and the Borough Council have joined together to turn the crooked spire purple.

The Royal's Neonatal team, along with Chesterfield Borough Council, Church of St Mary's and All Saints and D.O.R Electrical, have organised for the spire to be bathed in purple light on Tuesday November 17th.

The colour is associated with the day, organised by Bliss, designed to raise awareness of the 15 million babies born prematurely across... READ MORE...
Alison's Charity Inca Trail Challenge For AshgateHospiceCare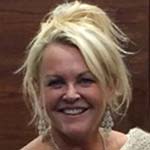 Tuesday 10th November 2015 Alison Murray is taking on the challenge of trekking across Peru's famous 43km Inca Trail later this month in aid of Chesterfield FC's charity partner, AshgateHospicecare.

Alison will travel alone from Gatwick to Madrid and then from Madrid to Lima, where she will meet 12 others before travelling to Cusco to begin her journey.

Although she has lived in Chesterfield for only 12 months, Alison has already forged a strong connection with the town and speaks of a deep spiritual meaning to her journey. READ MORE... 
First Air Ambulance Week Is A Soaring Success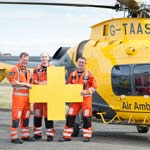 Tuesday 10th November 2015 Derbyshire, Leicestershire & Rutland Air Ambulance's (DLRAA) first ever 'Air Ambulance Week', has raised over £25,000 towards the vital services of them and their sister service, Warwickshire & Northamptonshire Air Ambulance (WNAA).

Collections across Derbyshire raised a grand total of £5,189.15 for their air ambulance thanks to the hard work of volunteers and the support of the local community.

The week at the end of September saw hundreds of supporters... READ MORE...
Vicar Lane Shoppers Donate 100 Bags To Fight Heart Disease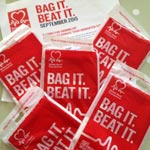 Friday 6th November 2015 Vicar Lane Shopping Centre has announced that their shoppers managed to donate 100 bags to the British Heart Foundation (BHF) during their 'Bag It. Beat It.' event.

The donated quality items will now go on to be sold in local BHF shops to generate vital funds which will help support life-saving research.

Vicar Lane Shopping Centre encouraged their shoppers to donate bags of unwanted items including clothes, CDs, DVDs and bric-a-brac. Every bag donated helps fund life saving heart research helping those affected from heart... READ MORE...
Local Man Honoured For 'Outstanding Contribution' To Charity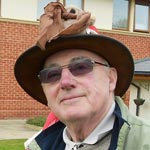 Thursday 29th October 2015 A local devoted father, who helped rebuild his son's life following a devastating brain injury, has been shortlisted for a national award for his dedication to helping other families affected.

Peter Shaw, 78 and from Chesterfield, is one of just three people from across the UK to be recognised at an national awards ceremony for The Stephen McAleese Outstanding Contribution to Headway Award for devoting 14 years service to local brain injury charity, Headway North Derbyshire.

Peter was introduced to the local charity three years after his... READ MORE...
Sercel Named Small To Medium Business Of The Year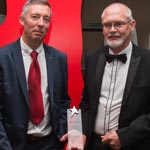 Wednesday 21st October 2015 Alfreton based Sercel England Ltd has been named Small to Medium Business of the Year in the UK Heart Safe Awards 2015.

The national awards took place on Friday 9th October 2015 at The Midland Hotel in Manchester. The event welcomed 300 attendees to recognise individual life-savers as well as organisations and employers who invest in creating heart safe environments across the UK.

Trevor James from Sercel England Ltd commented: "Many thanks to the judges for appointing Sercel England Ltd as winners of the Small to..." READ MORE...
College Raises Cash For New Macmillan Cancer Care Centre
Friday 2nd October 2015 Staff and students at Chesterfield College took part in Macmillan's world's biggest coffee morning this week, raising over £2,000 towards Chesterfield's planned Cancer Care Centre at the Royal Hospital.

The day started with a 5km fun run leaving from the college's Heartspace at the Infirmary Road Campus, along the canal and back to college, then continued with cake and a croquembouche over 6ft tall!

Aside from the traditional cake sale, many departments across college got on board to bring in the cash for this important cause with activities like... READ MORE...
AshgateHospicecare Named Official Spireites Charity Partner
Friday 2nd Octobr 2015 Chesterfield FC have announced that AshgateHospicecare will be the club's official charity partner during the 2015/16 season.

Ali Ward-Foster, fundraising manager for AshgateHospicecare, is delighted with the partnership. She said: "We are so excited to be official charity partners of the much loved Spireites.

"AshgateHospicecare has been supported by the football club for many years and hosting our Sparkle Night Walk is just one fantastic way they have offered their support to the hospice..." READ MORE...

Cheque Presentation In Honour Of Alderman Jim McManus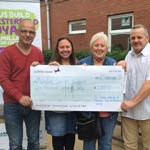 Tuesday 15th September 2015 A presentation of a cheque for £1,000 has been made to Macmillian Cancer Support in memory of Alderman Jim McManus.

Donations were received in lieu of flowers at Jim's funeral last month in aid of the new Chesterfield Royal Macmillan Cancer Centre.

Jim was a councillor from 1987 until retiring at the local elections earlier this year.

He served as the borough's mayor in 2001 to 2002 and was the council's executive member for housing from 2011 until 2015. READ MORE...

A 10k Walk, Carry And Push For Multiple Sclerosis Society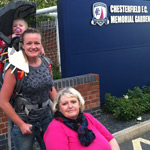 Monday 31st August 2015 On Sunday 27th September, 2015, three generations of females in a Chesterfield family will be walking 10 kilometers across London to raise funds for the Multiple Sclerosis Society.

That said, that's not quite the whole truth! Just one generation, Emma Tooley, will be walking - whilst pushing Mum (Sylvia Tooley) in her wheelchair and carrying daughter (Philippa Tooley-Brown) in a backpack.

The day of the walk will be when Philippa is 356 days old - so nine days short of her first birthday - with the weight of Pippa and her harness the... READ MORE...
Spireites Memorial Garden Blooms One Year On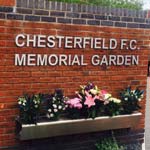 Monday 10th August 2015 After a busy inaugural year, hundreds gathered for a service of celebration to mark the one-year anniversary of Chesterfield FC's unique Memorial Garden on Friday evening.

The garden, brainchild of Chesterfield Supporters Trust, opened to wide acclaim last summer and - having proved a huge draw to supporters from many clubs, alongside residents of the town - continues to go from strength to strength.

Designed to be a place for reflection, for remembrance of both loved ones and those who fell during the wars, it is believed to be one of a kind... READ MORE & AUDIO...
Spireites' Memorial Garden Celebration Event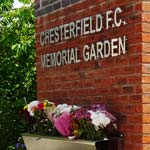 Tuesday 28th July 2015 The superb Spireites Memorial Garden, located adjacent to the Hub behind the East Stand at the Proact Stadium, is nearing its first anniversary and to mark the occasion, a celebration evening is being held.

The first of what is set to become an annual event will celebrate the lives of Chesterfield FC supporters and players who've passed away. The event, expected to last around 45 minutes, is free and open to all to attend.

The names of players and supporters who've passed away in the last year will be read out in what is aimed at being an uplifting and celebratory event... READ MORE...
Chesterfield Celebrates With A Carnival Atmosphere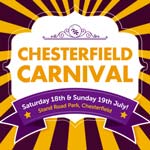 Friday 17th July 2015 After a stunning inaugral day last year, Chesterfield Carnival returns this weekend - but now involves two days of fun and family entertainment.

The Carnival, which saw thousands of residents travel through the Stand Road gates last July, aims to Celebrate Chesterfield, it's businesses and residents.

It will also benefit local residents in other ways too, with local charities and good causes at the event raising awareness and funds. All proceeds from the Carnival will go to Ashgate Hospice... READ MORE & AUDIO...
Crematorium Hosts Open Day And Service Of Remembrance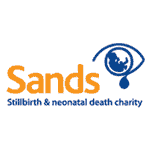 Monday 22nd June 2015
Chesterfield residents have the opportunity to look behind the scenes at their local crematorium.

The open day takes place at Chesterfield and District Crematorium on Sunday 28th June from 11am to 1pm.

Visitors can have a look behind the scenes at the workings of the crematorium which is managed by a joint committee on behalf of Bolsover District Council, Chesterfield Borough Council and North East Derbyshire... READ MORE...
Race For Life Chesterfield Returns To Raise Vital Funds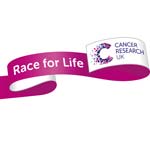 Tuesday 9th June 2015 More than 1,600 people are expected to walk, jog and run through Chesterfield town centre on Sunday (14th June) for Cancer Research's Race for Life.

As in previous years, some car parks and roads will be closed for periods of the day while the race takes place in the town centre.

To enable the event to run smoothly, Chesterfield Borough Council will temporarily close: Queens Park North car park, Rose Hill car park and Albion Road car park. In addition, Soresby Street car park will open only for... READ MORE...
Local Charities Bid For Support In Auction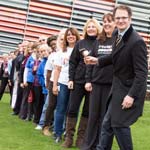 Tuesday 9th June 2015 A group of small, diverse Derbyshire charities have joined together to arrange a charity auction with the aim of raising their profiles as well as raising much needed funds.

The auction will be held at Hansons Auctioneers, Etwall, Derbyshire tomorrow, Wednesday 10th June 2015 - and will be opened by Helene, Viscountess Scarsdale. We believe that this is the first time that such an event has ever been organised in Derbyshire.

The evening promises to be great fun as well as providing guests... READ MORE...
With A Little Help From Our Friends...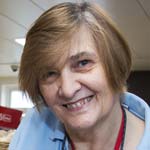 Thursday 4th June 2015 The Chesterfield Royal Hospital is marking National Volunteering Week by thanking all of its volunteers and widening its recruitment campaign.

The Trust re-launched its volunteering programme in 2014 and welcomed the first wave of new volunteers onto our wards and departments late last year after its complement fell to just eleven in a number of different areas of the hospital.

But this has changed with a new volunteer service introduced that has seen the complement rise to 80 alongside 37 more from voluntary groups... READ MORE...
Bolsover District Council Staff Row 100 Miles For Charity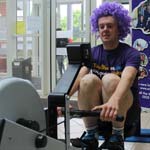 Thursday 21st May 2015 Staff from Bolsover District Council rowed 100 miles in 12 hours recently as part of a 'Strokes for Stroke' event on 18 May 2015 to mark the Stroke Association's 'Action on Stroke Month'.

After 12 hours of blood, sweat and tears, the 20 members of staff - who were in teams of four/five - successfully achieved the target and rowed 100.5miles in the allocated time.

The event - a partnership between Bolsover District Council, Stroke Association, DCHS Integrated Wellbeing Service, DAAS (Derbyshire... READ MORE...
Chesterfield Scarsdale Rotary Gets Down To 'Brass Tax'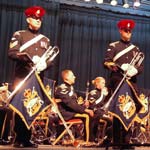 Tuesday 19th May 2015

Chesterfield Scarsdale Rotary Club welcomed The Band of the Royal Armoured Corps on the night of May 16th in order to raise money for Help For Heroes.

Chesterfield's prestigious venue, The Winding Wheel, set the scene for the series of orchestral performances with accompaniments from Sir Richard Arkwright's Masson Mills Band, as well as vocals from The Perfect Pitch Children's Choir who opened the show, all before welcoming the Royal Armoured Corps to the stage for a full brass set with musical director, Major Mark Aldridge at the... READ MORE...
Chesterfield Royal Macmillan Cancer Care Centre Update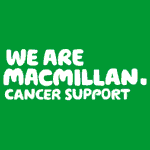 Friday 15th May 2015 As we reported last month, the Chesterfield Royal Macmillan Cancer Centre is an exciting new development that will mean that people with cancer in North and North East Derbyshire will be able to receive vital treatment, care and support in one purpose-built centre providing joined up services closer to home.

The new centre has been designed to provide vital support for local people affected by cancer. Currently cancer care and treatment is provided in different locations across the hospital site, the chemotherapy unit is too small for the number of patients it sees and there is no information and support service... READ MORE & VIDEO...
Mayor Joins Forces With Rotary To Help Children In Baback
Tuesday 21st April 2015
Chesterfield Scarsdale Rotary Club along with members of Clay Cross, Chesterfield and Matlock, were invited to a meeting at the Town Hall by the Mayor and Mayoress of Chesterfield in order to hold a fund raising event for the Mayor's Appeal.

Rotary President Neil Baker announced that at least £3,500 will be donated by the club towards a project in the Mayor's birth village in Senegal, to provide safe and healthy sanitary and dormitory facilities for the 'children of Baback' who must board in the town of Thies, the nearest secondary school to... READ MORE & AUDIO...
Help Build The Chesterfield Royal Macmillan Cancer Centre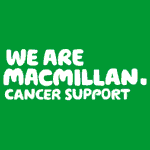 Wednesday 15th April 2015 Plans for a brand new state-of-the-art cancer centre at Chesterfield Royal Hospital have been given the go-ahead sparking a £2.5million fundraising appeal by Macmillan.

The Chesterfield Royal Macmillan Cancer Centre is a joint venture between Macmillan and the Chesterfield Royal Hospital NHS Foundation Trust to bring vital cancer treatment, care and support together in one purpose built facility.

This exciting new £8.9 million development, due to open in Autumn 2016, will mean that more people with cancer in North Derbyshire will be able... READ MORE...
Royal Hospital's Annual Service Of Remembrance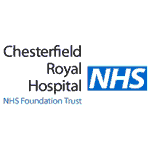 Wednesday 1st April 2015 The Chesterfield Royal Hospital is holding its annual service of remembrance for parents who have lost their children.

The service is organised and led by the Chesterfield Birth Centre co-ordinators, paediatrics, the neonatal unit, women's health unit and the hospital chaplain as part of the ongoing support for families who have lost babies and children through miscarriage, stillbirth, illness or accident.

The service has been running each year since the early 90s and always takes place on the Sunday after the Easter weekend, falling this year... READ MORE...
PK Group Announced As Headline Sponsors Of Marathon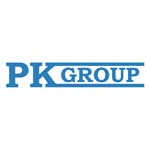 Friday 27th March 2015 A leading Chesterfield business has become the headline sponsor of one of the town's biggest and most successful mass participation events.

The PK Group has agreed a three-year deal expected to be worth £100,000 with the Chesterfield and Derbyshire Marathon operated by the locally based Kids 'n' Cancer charity, one of the country's leading organisations in supporting families and patients to access proton therapy treatment, which is not currently available in the UK.

"This is fantastic news for the event and the profile of the..." READ MORE...
Chesterfield Canal Receives £87,500 Investment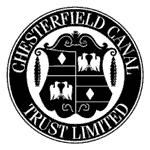 Friday 27th March 2015 Work to restore Chesterfield Canal continues in a bid to boost tourism and attract businesses and investment into North East Derbyshire.

Veolia Environmental Trust has awarded £37,500 which will go towards the manufacture and installation of new gates at Staveley Town Lock and a further £50,000 has been approved by Derbyshire County Council to complete the installation and to pay for stone copings to finish and protect the new lock walls at Staveley Town Basin. Construction will take place throughout the year at the Staveley Basin site as work is carried out to bring the new... READ MORE...
Charity Team Urge Local Shoppers To Put On Their 'War Paint'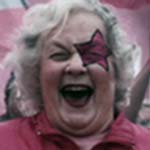 Tuesday 24th March 2015
Fundraisers from Cancer Research UK will be putting on their 'war paint' and calling on Chesterfield's women to join the fight against cancer by signing up for Cancer Research UK's Race for Life in Chesterfield.

They want mums, daughters, grans, friends and colleagues to unite and form a 'pink army' at Race for Life 5k event in Chesterfield Town Centre on Sunday 14th June.

And to get the message across, a team of volunteers and events managers will be taking Race for Life's 'Battle HQ' on tour to the Vicar... READ MORE...
Eye Cancer Teen Cuts Ribbon To Open New Vision Express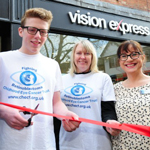 Tuesday 10th March 2015 Vision Express has officially opened its new Chesterfield store with a local eye cancer survivor, who is a budding Olympian, cutting the ribbon.

Thomas Greig from Chesterfield joined the Vision Express team, led by store partners Katie Thorpe and Craig Farquhar, to unveil the new premises on Packer's Row - the opening of which brings together two store teams who have been trading within Chesterfield from separate locations - Vicar Lane Shopping Centre and Low Pavement - for a combined period of 25 years. 13-year-old Thomas and his family are ambassadors for the Childhood Eye Cancer Trust (CHECT)... READ MORE...
Grassmoor And Hasland Awarded £1m By Big Lottery Fund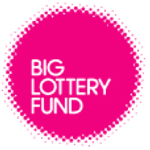 Tuesday 10th March 2015 Residents in Grassmoor and Hasland are set to benefit from £1m+ funding from the Big Lottery Fund.

Since Big Local Area status was awarded in 2013, local people have been consulted on their ideas and aspirations and have already seen some projects get off the ground.

The Grassland Hasmoor... Partnership, which is led by local residents and has recently been endorsed by Local Trust, will guide the overall direction of Grassland Hasmoor... and delivery of it's Big Local Plan, which shows... READ MORE...
Chesterfield To Host National Canal Festival In 2016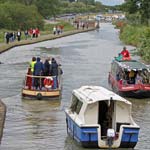 Friday 6th March 2015
There's good news ahoy for our local Waterways - with the announcement this morning that Chesterfield Canal has been chosen to host a prestigious national festival at it's Staveley Town Basin.

The Chesterfield Canal Trust says it will be 'delighted' to host the Inland Waterways Association National Trailboat Festival during the Spring Bank Holiday 2016.

Highlights will include an illuminated parade of boats on the Saturday night and a convoy right up to the River Rother at St Helena's on the Monday. READ MORE...

Local Group Funds Available From Council's Community Chest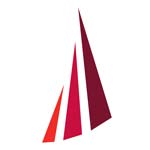 Friday 6th March 2015 Applications are currently being invited for local groups to receive funding of up to £5,000 through Chesterfield Borough Council's community chest.

Registered charities, community and voluntary groups in Chesterfield or with strong links to the borough can apply for grants between £1,000 and £5,000 from the scheme, which aims to improve facilities for residents.

The activities applied for must support the priorities set by local people at the council's Community Assembly meetings. READ MORE...
Putting Their Foot Down For Teenage Cancer Trust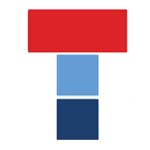 Thursday 19th February 2015 A local youth club all gathered to raise money for Teenager Cancer Trust by participating in a football tournament recently.

The group, known as T.E.C, were already looking for a charity to sponsor at the time, so when regular member, Adam Brogan was diagnosed with leukaemia and subsequently admitted to hospital, they knew they had made their decision.

Putting their heads - and feet - together, they organised a football tournament on his behalf to raise money for Teenager Cancer Trust. Their hope was that it would fund research into the devastating disease and raise awareness in... READ MORE...
'Hear All About It' At Hollingwood Hub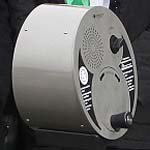 Wednesday 18th February 2015 The Chesterfield Canal Trust has unveiled the latest attraction at Hollingwood Hub in the shape of an 'audio post'.

Visitors enjoying the canal's attractions can simply wind a handle a few times to hear the machine play a short message. There are eight messages from which to choose - about the canal, the Trust and local history.

Wherever possible, the recordings were made by people who did the work or have detailed local knowledge - Dave France is a member of the Chesterfield Canal Trust Work Party and he tells the story of installing the massive... READ MORE...
Chandlers Bar Are The 'Ultimate Geeks' Five Years Running!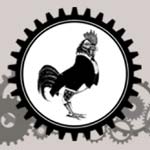 Wednesday 18th February 2015 Chesterfield's very own cocktail bar have recently celebrated their fifth year of running their pub quiz with a twist!

'The Geek Quiz' has been a successful part of Chandlers, it's staff and customers, becoming a social highlight of the week. Offering an ultimate medley of trivia questions, videogame play-offs and bar challenges, the posh pub quiz has gained a reputation for it's outlandish humour, competitive edge and boisterous banter.

Host and Geek Guru, Martin Alvey, spoke last week over a cheeky drink in the classy establishment, explaining how Chandlers celebrated... READ MORE...
Chesterfield 'Cheques' Out Charities After Inaugural Marathon
Tuesday 10th February 2015 Over three thousand pounds has been donated to local good causes from funds raised by the inaugural Chesterfield and Derbyshire Marathon.

Many local charities will each receive a sum of £100 from organisers of the event - staged on September 14th 2014.

Representatives from eight of those - including Chesterfield Samaritans, Fairplay, Ashgate Hospice, Pathways, Helen's Trust, Sick Children's Trust, Chesterfield Sands and The Mayor's Appeal gathered at Maison Mes Amis... READ MORE...
Air Ambulance Soaring Thanks To Marks & Spencer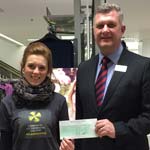 Monday 9th February 2015 Marks & Spencer Chesterfield have raised an amazing £1,023.79 after spending just four weeks fundraising over Christmas.

The store are also helping out the newly-opened Chesterfield charity shop by offering their retail expertise to new volunteers and shop staff. They are helping further develop the visual merchandising expertise and customer service.

A big thank you goes from all at the Air Ambulance Charity Shop to the kind staff of Marks & Spencer, Chesterfield, for all their generous contributions to the lifesaving service. READ MORE...

Air Ambulance Patient Helps The Charity Open It's 30th Shop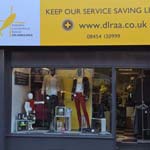 Tuesday 20th January 2015 A former patient of Derbyshire, Leicestershire & Rutland Air Ambulance was on hand to cut the ribbon at the grand opening of The Air Ambulance Service's (TAAS's) 30th Charity shop.

TAAS, the parent DLRAA and Warwickshire & Northamptonshire Air Ambulance (WNAA), opened their new Charity shop at number 22 on Burlington Street in Chesterfield. It will be their first Charity shop in the Chesterfield area.

Mark Graham, who was rescued by DLRAA, performed the ribbon cutting ceremony at the shop on Burlington Street. READ MORE...
Chesterfield FC Pay Homage To Homegrown Hero - Ernie Moss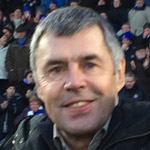 Sunday 11th January 2015 Chesterfield FC paid homage to a homegrown hero on Saturday as former player and Spireite legend Ernie Moss, was honoured by two of his former clubs at the Proact, in front of over 7,000 supporters, family and friends.

Ernie, who is suffering from Pick's Disease - a rare and unforgiving type of dementia - attends every home game at the stadium, a place where, his daughter Nikki told us, he feels secure - and he was undoubtedly delighted to see his team triumph over Port Vale (another former club) on the day. The day belonged to Ernie though and with his wife, two daughters, their husbands and grandchildren... READ MORE & AUDIO...
Spireites Prepare For 'Ernie Moss Day'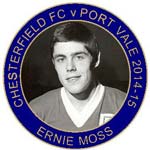 Thursday 8th January 2015 'Ernie Moss Day' will be celebrated this coming Saturday (Jan 10th), when Chesterfield face another of the legendary striker's former clubs, Port Vale.

Ernie, who is the Spireites' all-time record goalscorer with 191 goals, is now suffering from a form of dementia known as Pick's Disease.

A number of specially produced items will be on sale to mark the day, including a limited edition badge and an exclusive ale. A special edition of the Inspire matchday programme will also be produced, featuring a poster showing an... READ MORE...
Christmas Fayre Hosted By Lifehouse Church At The Proact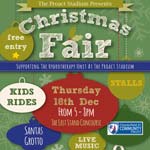 Monday 15th December 2014 The Lifehouse Church, a Chesterfield Church and registered charity, part of the Assemblies of God Denomination is hosting a fantastic Christmas Fayre in association with the Chesterfield FC Community Trust, at the Proact - and is raising funds to support the Hydrotherapy Unit at the stadium.

The Fayre is from 5pm to 8pm on Thursday 18th December, and is FREE ENTRY for everyone.|

There are going to be Kids Rides, Stalls, a Santa's Grotto, Live... READ MORE...
'Catwalk In The Cafe' As Tesco Extra Helps Diabetes UK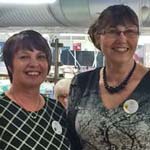 Wednesday 10th December 2014 Fashion and fun were top of the shopping list for customers at a local supermarket last weekend, as they held a catwalk show to raise money for their charity of the year - Diabetes UK.

Tesco Extra on Lockoford Lane, regularly hold events which raise money for nominated charities - and this one was more fun than most!

Staff of all ages queued to model a range of clothes from their Florence and Fred collection - with several young models roped in too! They strutted their stuff in 'Strictly' style to applause and laughter from the crowd... READ MORE, PICS & VIDEO...
Local Charity Funds Life-Saving Treatment For 9 Year Old Boy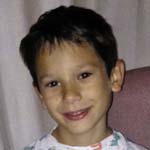 Tuesday 25th November 2014 A Chesterfield charity has come to rescue of a nine-year-old boy from Berkshire to help him receive lifesaving proton treatment in America.

Funding from specialist national charity Kids 'n' Cancer has enabled Liam Vollrath and his family to travel to the ProCure Proton Therapy Centre in Oklahoma, where he has begun immediate treatment against medulloblastoma, a type of cancerous brain tumour.

Kids 'n' Cancer is one of the country's leading organisations... READ MORE...
Blind Chesterfield Veteran To March At London Cenotaph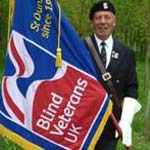 Friday 7th November 2014 A registered blind ex-soldier from Derbyshire will be remembering friends and family killed in action when he takes part in the Remembrance Sunday march to the Cenotaph with Blind Veterans UK.

Brian Eldridge, 67 and from Chesterfield, will be taking part in the annual commemorations in London on Sunday 9th November with Blind Veterans UK, the national charity for vision impaired ex-Service men and women.

Brian, who served with the Royal Army Veterinary Corps for nine years, says he will "dedicate the two minutes' silence to people who are close..." READ MORE...
Famous Faces Bag A Bargain At Chesterfield's 1940's Market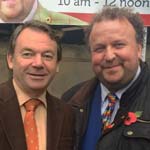 Friday 31st October 2014 Chesterfield is proud of its market and yesterday, stallholders stepped back in time, donning 'Forties Finery' as the town launched its annual Chesterfield Markets Festival.

Thousands packed into town and entered into the spirit of things, with residents, visitors and re enactors selling forties themed goods - and goodies - and entertaining guests.

The Festival, organised by Chesterfield Borough Council, in conjunction with Chesterfield Market Traders, will evolve over the next... READ MORE & VIDEO...
ROC Cafe Helps Young People Off The Streets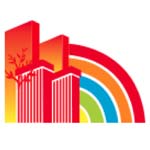 Thursday 30th October 2014 A local drop-in centre, at Grace Chapel, has recently been made a ROC Cafe for the work it does within the community.

ROC (Redeeming Our Communities) is a national organisation that spearheads help and aid within local communities all over the country. The ROC Cafe is an aspect of this and its purpose is to help struggling young people cope with addiction and abuse, as well as provide a safe environment for counsel.

Set up by Deborah Green in Manchester, the initiative quickly gained momentum for the way it knitted communities together. It would achieve this... READ MORE...
Mayoral Best Breakfast For Derbyshire Carers Association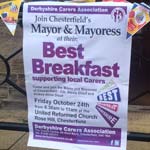 Friday 24th October 2014 As part of the Derbyshire Carers Association's (DCA) Autumn fund-raising campaign for Carers, Chesterfield's Mayor, Cllr Alexis Saliou Diouf and the Mayoress, Vickey-Anne Diouf, got up early this morning to take part in 'Britain's Best Breakfast in Derbyshire', part of the Carers Trust national campaign.

This fun, innovative breakfast event took place from 8am to 11am at Rose Hill United Reformed Church, opposite the East entrance of the Town Hall.

Wanting to encourage people to wake up to the... READ MORE & AUDIO...
North Derbyshire CCG Pledges Support For Carers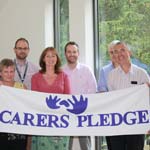 Thursday 16th October 2014 Health leaders at North Derbyshire Clinical Commissioning Group (CCG) have pledged their support to improve the quality of life for local carers.

The CCG together with over 20 GP practices is supporting a Carers Pledge that businesses and organisations can sign up to demonstrate their support.

The Pledge has been designed by Derbyshire Carers Association to give carers a voice by improving two-way communication and support enabling them to continue in their caring role. Derbyshire County Cricket Club, Chesterfield... READ MORE...
Bolsover Cruise Club Runs For Reuben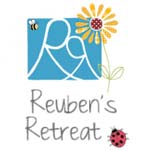 Thursday 9th October 2014 Four members of the Bolsover Cruise Club office in Barlborough will be taking part in the Asics Neon Run to raise money for the charity Reuben's Retreat.

The Asics Neon Run is a unique night-time 5km run which takes place in Temple Newsam in Leeds on 18th October. Along the course will be neon zones engulfed by black lights, lasers, strobes, dancers and DJ's to keep the runners going strong.

The team members taking part are Sarah Wilson, 40, from Palterton near Chesterfield; Victoria Anderson, 32, from Dronfield; Linzi... READ MORE...
Chesterfield Crematorium Hosts SANDS' Baby Memorial Events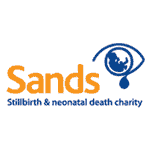 Wednesday 8th October 2014 Chesterfield and District Crematorium will be hosting events for parents and families who have lost babies.

The annual baby memorial service takes place this Sunday, 12th October, at 2pm.

The non-religious service will remember all babies who have died before, during or after birth and will feature live music, poems and opportunities to light candles.

This will be followed by a balloon release in the Never Land memorial garden in the grounds of the crematorium. READ MORE...
Tideswell Male Voice Choir Presents 'Never Forget'
Tuesday 7th October 2014 In this, the 100th anniversary year of the First World War, the war to end all wars, the weekend of Saturday 8th and Sunday 9th November will see audiences in the Pomegranate Theatre, Chesterfield and The Buxton Opera House, Buxton sharing in a stunning remembrance tribute presented by the widely renowned Tideswell Male Voice Choir.

Through dance, visual effects and poetry, 'Never Forget' will unfold and offer the audience a feast of delight. The show will pay tribute not only to the heroes of Flanders Fields but also to all those who have made sacrifices in other theatres of conflict down the years and throughout the world. READ MORE...
Local M&S Raises £3,700 For World's Biggest Coffee Morning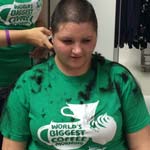 Tuesday 30th September 2014 M&S Café in Chesterfield has raised a staggering £3,700 for Macmillan Cancer Support after a successful day of fundraising for the charity's 'World's Biggest Coffee Morning' event on Friday 26th September.

The day followed employee Sam Stewart's bravery as she shaved her hair for Macmillan prior to the coffee morning, of which family, friends, colleagues, and even Mickey and Minnie Mouse gathered to support Sam who raised around £700. The Mayor and Mayoress of Chesterfield also visited the store on the 26th, where they congratulated Sam, and even stayed for a coffee with the Store Manager and the Café Section Manager. READ MORE...
Eckington School's Boat Naming Ceremony Takes Place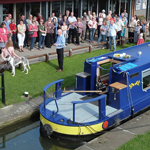 Tuesday 30th September 2014 Mr Patrick Cummings, Headteacher at Eckington School, officially named the School boat on Sunday, 28th September - and it has been called 'Madeline'.

This is in memory of Madeline Siddall, a student at the school who died suddenly from an undiagnosed heart condition at the age of 15.

The simple ceremony, held at Hollingwood Hub, was attended by members of Madeline's family, staff and students from the school and members of the Chesterfield Canal Trust. READ MORE...
Tonight's About Saying Thank You As Memorial Garden Opens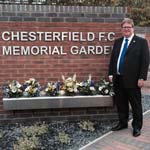 Monday 29th September 2014 Chesterfield Football Club is, on occasion, used to tears. They usually come at the end of a game - or a season - but Sunday evening at the PROACT saw tears for an entirely different reason, as after a few short months, Chesterfield FC's Memorial Garden was officially declared open.

In what has proven to be a project that has captured the imagination of the town, it was only fitting perhaps that two of Chesterfield's greatest sons were there to formally open the Garden - Ernie Moss, the club's all time record goalscorer, alongside Jamie Hewitt, who's made more appearances for the club than any other home town man. READ MORE, VIDEO & AUDIO...

DLRAA Attend An Industrial Incident In Chesterfield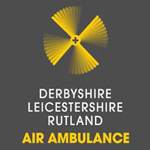 Tuesday 23rd September 2014 On Saturday 20th September, Derbyshire, Leicestershire & Rutland Air Ambulance (DLRAA) was called to an industrial incident in Calow, Chesterfield.

At 13:55, the Air Ambulance crew were called to help a 51-year old male who had accidentally lacerated his left arm whilst operating machinery. The patient suffered significant bleeding.

When the DLRAA doctor and critical care paramedics arrived on scene, just 15 minutes after the emergency call had been received... READ MORE...
Lifelong Spireite Scoops Spire Lotto Jackpot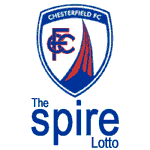 Tuesday 23rd September 2014
Lifelong Spireite John Moss is celebrating after scooping the £9,500 rollover jackpot in the Spire Lotto draw!

John was enjoying a short break in Great Yarmouth with his wife Glenys when he received a call from Janice Kew in the club's commercial department who informed him of his windfall.

"It was the best phone call I've received in a long while," said John. "It was a very pleasant surprise. I told Janice that I'll take a call like that..." READ MORE...
Emergency Bed Loan Gives Zach Somewhere Safe To Sleep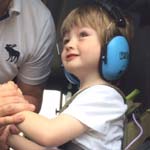 Friday 19th September 2014 The rising number of calls for help from families of disabled and terminally ill children in Derbyshire, has prompted a leading UK charity to recruit an Awareness and Fundraising Manager specifically for the region.

The new role is vital to the work of Newlife Foundation for Disabled Children to help ensure continued support for families of vulnerable children such as three-year-old Zach Blackburn from Chesterfield.

Zach has a diagnosis of Autism, Global Developmental Delay... READ MORE...
Boost For Three Local Charities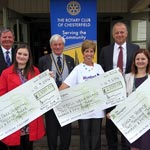 Thursday 18th September 2014 Record proceeds from a Classic Car and Bike Show held at Renishaw Hall last June have now been shared out between three worthy local charities.

The annual event, organised by the Rotary Club of Chesterfield, this year raised over £7,000 resulting in healthy donations of £2,350 each being made to Ashgate Hospice, Bluebell Wood Children's Hospice, and Weston Park Hospital Cancer Charity.

Chesterfield Rotary president John Roberts presented the... READ MORE...
A Marathon Effort For Charities And Chesterfield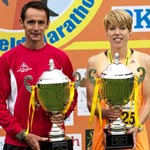 Monday 15th September 2014 - Other Sports sponsored by the CASA Hotel
The much heralded inaugural Chesterfield Marathon took place in town yesterday (Sunday 14th September), with runners pounding the streets all over Chesterfield in aid of various charities.

The Marathon, making its return to Chesterfield for the first time in three decades - but also the first ever in the town to include a Full, Half and Team Race - attracted athletes from all over the UK, Europe and even as far as Australia, though both the male and female winners were local. Gareth Lowe, from Clowne, completed the race in 2:37:45 whilst Chesterfield lady Helen Mort was the first... READ MORE...
New Spireites Community Trust Website Launched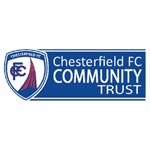 Wednesday 10th September 2014
The Chesterfield FC Community Trust is celebrating the launch of its new website - www.spireitestrust.org.uk - in a bid to boost the organisation's exposure and make it easier for people to get involved.

Rachel Booth, sport & activity manager and co-creator of the website alongside Tina Jenner, is pleased that the website has finally been launched.

She said: "It's really exciting to for the Community Trust to be launching the website; we've been looking forward to this for a long time. " READ MORE...

Chesterfield Marathon Fun Runners Can 'Run For Ashya'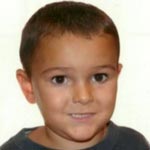 Thursday 4th September 2014 Run for Ashya King! That's the message today from Kids 'n' Cancer, the specialist national charity which is supporting the five-year-old, who is seriously ill with brain cancer.

Race entries for the charity's Chesterfield and Derbyshire Marathon have closed, but family fun run entries remain open for the race, which takes place on September 14th, as support for Ashya, parents Brett and Naghemeh King and their family, continues to grow.

Brett and Naghemeh took Ashya out of hospital, without doctor's... READ MORE...
Opening Doors For Young Carers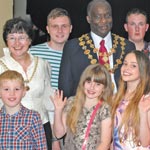 Thursday 4th September 2014 As part of an innovative new project by Derbyshire Carers Association (DCA), 28th August saw young carers flocking to the Post Mill Centre, South Normanton for a well-earned Celebration Event, attended by VIP guests The Mayor and Mayoress of Chesterfield, Councillor Alexis Diouf and Mrs Vickey-Anne Diouf.

Young carers and siblings had the chance to boogie the night away to hot DJ music, enjoy a huge healthy buffet and experience the unique opportunity to meet and chat to other carers in an informal setting and, importantly, in an environment away from daily pressures and responsibilities. READ MORE...
Chesterfield MP Takes On The Ice Bucket Challenge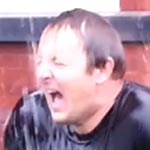 Thursday 4th September 2014 It's Chilly in Chesterfield! Toby Perkins MP takes the Ice-Bucket Challenge to Raise Money for the Motor Neurone Disease Association.

Toby Perkins, MP for Chesterfield and Shadow Minister for Small Business, has undertaken the 'Ice-Bucket Challenge' in aid of motor neurone disease. Toby was doused with icy water by his wife Suzie and two children, Chloe and Lewis, outside his constituency office.

A very cold Toby said afterwards, "Thank you to Peak FM..." READ MORE...
Kids 'n' Cancer Offer Helping Hand To Ashya King's Family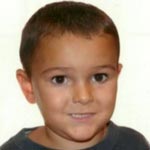 Monday 1st September 2014 Specialist national charity, Kids 'n' Cancer has offered a helping hand to the family of five-year-old Ashya King who is seriously ill with brain cancer.

Ashya's parents Brett and Naghemeh were arrested in Spain following an international search after taking Ashya from Southampton General Hospital, without doctors' consent, on Thursday afternoon.

They had travelled with his siblings on a ferry to France in pursuit of specialist cancer treatment which medics in the UK had refused to sanction. READ MORE...
Chesterfield's Andrew Davies Joins Inspirational Sailing Trip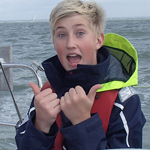 Thursday 28th August 2014 15 year old Andrew Davies from Chesterfield has taken part in an inspirational sailing trip with the Ellen MacArthur Cancer Trust, along with 29 other young people between the age of 8 -18 in recovery from cancer.

Andrew joined the crew of one of five yachts to sail around the Solent from the 11th - 14th August, in a four-day yacht adventure.

Andrew, who finished treatment in January 2013 for Acute Myeloid Leukaemia at Sheffield Children's Hospital, was excited about the trip... READ MORE...
Young Stars Rewarded At The Proact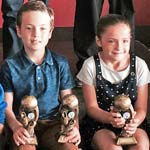 Thursday 28th August 2014 The Chesterfield FC Community Trust Junior Awards have been presented at an event held at the Proact Stadium this morning.

Recognising the hard work and commitment that participants show in activities the Trust delivers around North Derbyshire, the awards promote the self-esteem and well being of the thousands of young people the Trust engages with every year and will embrace the partnerships that make its work a success.

In a ceremony hosted by the club's Head of press and media, Nick Johnson, and sponsored by Gulliver's Kingdom... READ MORE, PICS & AUDIO...
Charity Runners Hit The Road For Good Causes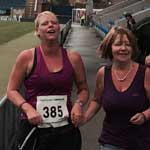 Tuesday 26th August 2014 Over one hundred and fifty runners took part in the annual 5K Community Fun Run on Bank Holiday Monday morning.

Despite the wet conditions competitors ran, jogged or walked the route - from Sheepbridge to the Proact Stadium - where they were greeted by hundreds of family and friends. A junior fun run also took place, which consisted of three laps around the pitch.

Funds raised during the event were in support of two local charities - The Chesterfield FC Community Trust and The Child Foundation - both of... READ MORE...
Chesterfield Marathon Runner Registrations At CASA Hotel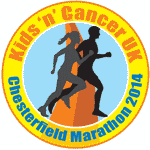 Friday 22nd August 2014 Runners taking part in the Chesterfield and Derbyshire Marathon will need to collect their race number for the event in the two days leading up to the big day.

Official registration for the marathon will take place at the Casa Hotel in Chesterfield on Friday 12th September between 10am and 9pm and on Saturday 13th September from 10am to 5pm, where runners can pick up their race number with the disposable chip time attached.

Everyone will also be provided with a race day 'Goody Bag' which... READ MORE...

Steve Walks The Walk For Local Clean Water Charity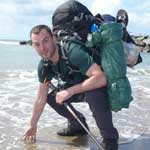 Thursday 21st August 2014 One man from Chesterfield has just completed a trek of over 200 miles, in order to raise funds and awareness of a local charity, set up to provide a clean safe water supply for those unable to access it around the world.

Steve Phillips, from Brampton, made the journey from his grandmother's house in Cromford to his parents' house in Llwyngwril , near Aberdovey (216 miles) for Aquabox - set up by Wirksworth Rotary Club and aiming to provide boxes consisting of water filters and purification tablets to communities in dire need of fresh water. READ MORE...

Accessible Derbyshire To Film This Week With 'Visit Britain'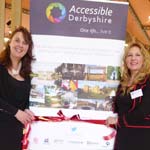 Monday 18th August 2014 LIGHTS ... CAMERA ... ACTION! It's been announced today that on Wednesday and Thursday (20th and 21st August), this week, Accessible Derbyshire, one of the area's newest charities, are filming with Geocast TV for Visit Britain!

TV Presenter Sophie Morgan is travelling up to Derbyshire to be the face of the film. During her stay she will be experiencing many of the amazing accessible locations which Derbyshire and the Peak District have to offer.

The film will be highlighting lots of Peak District National Park... READ MORE...
6 Year Old Poppy Hosts 'Right Royal Picnic' To Aid Servicemen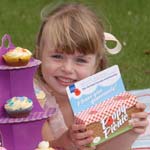 Thursday 14th August 2014 Six-year-old Poppy Crosby from Derbyshire hosted her own 'Poppy Picnic' on Sunday 10th August, to help raise funds for The Royal British Legion's vital work with the Armed Forces community.

Poppy's father, Lieutenant Commander David Crosby, serves with the Royal Navy and chose Poppy's name as she was born during the Remembrance period.

Having written to The Queen to invite her to a picnic, Poppy is one of over 1,000 people who have already registered to host a picnic and received the Legion's free Picnic packs available from... READ MORE...
Chesterfield FC Memorial Garden Fundraising Target Reached!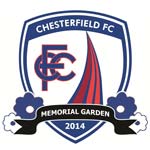 Thursday 14th August 2014 The £35,000 target to complete the Chesterfield FC Memorial Garden has been reached.

"There have been many significant acts of incredible generosity by individuals, organisations and companies," said fundraising coordinator Phil Tooley, who added: "But the one that took us over the line was something extra special."

Phil explained: "Our Gala Dinner at the start of this month, attended by many of our supporters and sponsors, had many emotional moments during the evening and that emotion spilled over to someone who'd not even been there. READ MORE...
Charity Night For Ashgate Hospice At The Crown & Cushion
Wednesday 13th August 2014 There is a special Charity Night being held TONIGHT (Wednesday 13th August) at The Crown and Cushion pub (formerly Joplins).

No less than SEVEN professional singers and an amazing comedy/singing duo Theresa & Micky Elvis with various raffles taking place throughout the night.

The Crown and Cushion pub is on Low Pavements in Chesterfield's Market Place - and tickets for tonight's event are available on the door at £3 each, with all proceeds in aid of Ashgate Hospice.
"A Very Proud Moment!" CFC's Memorial Garden Is Unveiled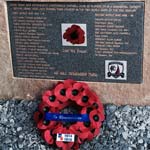 Monday 4th August 2014 It was perhaps fitting that, the weekend immediately prior to today's 100th anniversary of the beginning of World War I, Chesterfield FC's Memorial Garden would be see its first memorials unveiled in the presence of The Mayor of Chesterfield, Cllr Alexis Diouf, Mr William Tucker Lord- Lieutenant of Derbyshire and the High Sheriff of Derbyshire, Mr David Coleman.

As part of a Gala Dinner which celebrated the completion of the 'first phase' of the project, guests gathered outside at the newly created garden at the rear of the Proact's East Stand, to take part in a ceremony to remember the fallen players and officials at the club - and pay respects to some of those... READ MORE & AUDIO...
Chesterfield Steps Back In Time To Sample Medieval Life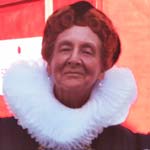 Wednesday 30th July 2014 Queen Elizabeth was in Chesterfield yesterday - though sadly for royal watchers, it was Queen Elizabeth I rather than our current monarch!

Her Majesty was, like thousands of visitors, taking in the annual Medieval Market - a fun family day which also enables charities to promote their activities and spread their message.

The event with a medieval theme is organised by Chesterfield Borough Council and many stallholders on the open-air market were in... READ MORE & VIDEO...
Victoria Tackles Gruelling Desert Marathon For Local Charity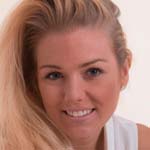 Monday 28th July 2014 A Chesterfield woman is set to go the 'extra 150 miles' for a Chesterfield based children's cancer charity when she takes on a gruelling marathon challenge in the Sahara Desert.

Victoria Crampton, 24, will compete in the Marathon de Sables - dubbed the toughest footrace on earth - in aid of Chesterfield based national charity, Kids 'n' Cancer, which specialises in securing Proton Therapy treatment for young people with different forms of cancer.

The challenge, which will take place in April 2015, will see... READ MORE...

Ashover Classic Car & Bike Show - Sunday 27th July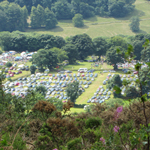 Friday 25th July 2014 Local charities are once again set to benefit when hundreds of classic cars and bikes turn up at the picturesque Ashover Show Ground, near Chesterfield, for an all-day rally, which could raise thousands of pounds for local charities.

Believed to be the East Midlands' best Classic Car & Bike Show of the year, runs from 10.00am to 4.00pm on Sunday 27th July 2014.

It is attended by enthusiasts from all over the region and is expected to include classic cars, bikes and scooters from all eras. READ MORE...
Staveley MWFC Host Inaugural Interleague Toolstation Cup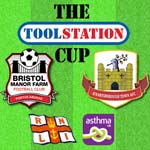 Wednesday 23rd July 2014
Staveley Miners Welfare FC will be hosting the Toolstation Cup, the first ever interleague match between the Toolstation Northern Counties East League and the Toolstation Western League, at their Inkersall Road ground on July 26th at 3pm.

Knaresborough Town, winners of the Toolstation Northern Counties East League Cup, will take on hugely competitive Bristol Manor Farm, runners up in the Western League 2013/14 season, in the game which will showcase the leagues' talents at their very best. READ MORE...

Paper Children Reach Out Around The World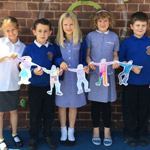 Monday 7th July 2014 They say that school days are the best days of your life - but some children aren't fortunate enough to be able to attend a school.

Now, a local primary school is doing its bit to enable other children throughout the world to get an education.

New Whittington Primary School, a level 1 graded Rights Respecting School - an initiative stemming from UNICEF which says that all children, wherever they are in the world, have 45 rights such as to clean water and housing, a voice and education - has mounted a campaign to raise awareness of the issue and... READ MORE...
Chesterfield Project Serves Former Armed Forces Personnel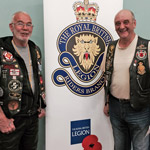 Sunday 29th June 2014 For the past six months, The Armed Forces Hub has taken place at the Proact Stadium - a project aimed at supporting veterans of all ages who are looking to make the transition back into civilian life.

The scheme aims to provide all of the services that veterans may need coming away from the Armed Forces under one roof, signposting veterans towards vital information.

The official opening of the event took place on Friday 27th June, with dignitaries such as the Mayor of Chesterfield, Alexis Diouf, The Mayoress Vickie-Anne Diouf, as well as the MP for Chesterfield, Toby Perkins and... READ MORE & AUDIO...
Learning Disability Carers Community Seeks Volunteers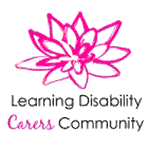 Saturday 28th June 2014 Learning Disability Carers Community is a local group run by and for people who care for someone with a learning disability.

They hold monthly meetings at Edmund St. Activity Centre on the last Thursday of each month, organising workshops and/or guest speakers as and when requested by carers.

Run by volunteers, the LDCC are a fully independent organisation aiming to promote and support learning disability carers and to give them a voice. They are now looking for volunteers - if you are a learning disability carer or have an... READ MORE...

"Incredible Generosity" As CFC Memorial Garden Takes Shape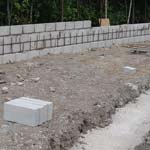 Thursday 26th June 2014 Work is now underway on the Chesterfield Memorial Garden - with the fundraising total now over the half way point.

The garden - the initiative of the Chesterfield Supporters Club - is designed to provide an area for family and friends to remember former supporters, as well as commemorating Chesterfield FC players and officials killed in the two World Wars - and is situated at the HUB at the rear of the Spencer's Solicitors Stand.

Work began two weeks ago and is due to be completed on August 4th - dovetailing with the commemorative 100th anniversary of the beginning... READ MORE...
Charity Is Central To Chesterfield Based IT Firm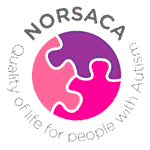 Friday 20th June 2014 Chesterfield based IT and Communications provider, Central Technology is leading the way in Corporate Social Responsibility by announcing local autism charity NORSACA as its annual charity partner.

Central Technology has worked closely with NORSACA for the past three years providing vital managed IT support on a day to day basis and knows first-hand the good work it offers to those affected by autism.

Corporate Social Responsibility (CSR) first became widely used in the business world in the 1960s and involves going beyond looking than how... READ MORE...
Sainsbury's Dronfield Visits Guide Dog Training School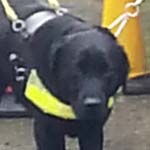 Friday 20th June 2014
Staff from Sainsbury's in Dronfield, along with representatives from Chesterfield Guide Dogs branch, visited Guide Dogs Training School in Leamington to see the progress their sponsored Guide Dog puppy Dawson is making in his training to be a Guide Dog.

As we reported previously, the staff at Sainsbury's have been following the progress of Dawson since he was 6 weeks old and have heard all about his progress over the last few months since they raised £10,000 to choose his name and sponsor his basic Guide Dog training. READ MORE...
The Spireites' Memorial Garden Build Begins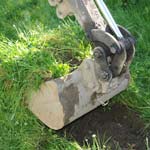 Thursday 12th June 2014 The first sod of grass was dug at 8.30am on Tuesday 10th June to mark the start of work on the £35,000 Chesterfield FC Memorial Garden.

Builders Tony Bointon and Andy Ball began groundworks on the project which, subject to funding, is due to be completed by the end of July. To date, in excess of £19,000 has been raised and fundraising is continuing at a pace with a dinner due on August 2nd being one of the major remaining events.

Fundraising co-ordinator Phil Tooley, who was present at... READ MORE...
67 Year Old John Is 1,000th Entrant To Chesterfield Marathon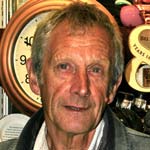 Tuesday 10th June 2014 - Other Sports proudly sponsored by the CASA Hotel
A 67-year-old man from Clay Cross has become the 1,000th person to sign up for the Chesterfield and Derbyshire Marathon.

John Edward Bee, a former member of North Derbyshire Running Club, will take part in the 26-mile distance event on September 14th. While an experienced runner, it will be the first Full Marathon for John, who has taken part in a number of half marathons, 10km and 5km races in the past.

John said: "I'm hopeful I can finish the full distance, but..." READ MORE...
Teddy Bears Picnic For Opening Of Baby Memorial Garden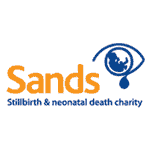 Tuesday 3rd June 2014
Residents are invited to come along and take part in a teddy bear's picnic to celebrate the opening of a baby memorial garden.

The event takes place this Sunday, 8th June, at Boythorpe Cemetery, owned and maintained by Chesterfield Borough Council.

The council's bereavement services staff, based at Chesterfield and District Crematorium, have joined with members of Chesterfield Sands, the stillbirth and neo-natal death charity, in raising money to fund the garden. READ MORE...
Spireites' Boss Set For Chesterfield Half Marathon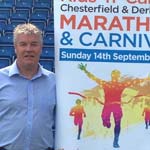 Saturday 31st May 2014 - Other Sports proudly sponsored by the CASA Hotel
Chesterfield FC Chief Executive Chris Turner is one of the latest people to sign-up for the Chesterfield and Derbyshire Marathon.

Chris will run the Half Marathon distance within the race, which takes place in the town on September 14th. He is running on behalf of the Spireites' Football in the Community programme.

With the 1,000 registered runners total set to be broken today (with the entry discount deadline at midnight tonight - Saturday 31st May), the event... READ MORE...
Win A Pair Of Tickets For Celebs v CFC Legends Charity Game
Wednesday 28th May 2014
JD Sports have given us 3 pairs of tickets for you to win for a very special football game taking place at the PROACT this Sunday, 1st June. The winner will also receive a T-Shirt signed by all the celebrities.

Stars of the TV soaps, including Jack Mcmullen, better known as Finn Sharkey and Ben Ryan Davies from Waterloo Road, along with Calvin Demba (pictured), from Hollyoaks will be at Chesterfield FC's stadium to take on a team of Chesterfield legends - expected to include Bob Newton, Jack Lester, Dave Waller, Steve Norris and Sean O'Neill. READ MORE...
Outgoing NEDDC Chair - 8,000 Reasons Charity Will Be Happy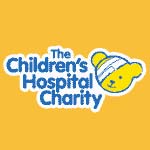 Wednesday 28th May 2014 North East Derbyshire District Council's outgoing Chairman, Councillor Ken Savidge and generous residents from across the area, have helped raise thousands of pounds through an annual charity appeal.

A total of £8,405 - plus an extra £300 from the sale of merchandise - has been raised for the Children's Hospital Charity through the Council Chair's Appeal - led by Councillor Savidge and his consort and wife Jo.

Cllr Savidge, presented the cheque to Theo - the Children's Hospital Charity mascot, and Gemma Bower from the Children's Hospital... READ MORE...
Global Brands Management Train For Three Peaks Challenge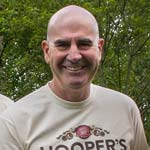 Friday 23rd May 2014 On 5th July, the Global Brands management team will swap their suits for walking boots, as they set out on a gruelling 24 hour challenge to scale the UK's biggest mountains, as part of the National Three Peaks Challenge.

Chairman and Global Brands founder, Steve Perez, will be joined on the walk by the board of Directors; Mark James, Simon Green, Shaun Bacon, Julian Atkins and Seb Perez.

Starting out in the early hours at Ben Nevis in Scotland, the 24... READ MORE...
Franke Sissons Support For Amputee Servicemen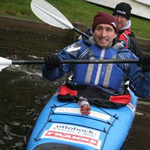 Tuesday 20th May 2014 Franke Sissons, also known as Franke Washroom Systems, has awarded a sponsorship grant to the Pilgrim Bandits Charity to enable injured soldiers to retrace a famous, extremely hazardous WW2 mission.

Immortalised in the film The Cockleshell Heroes, Operation Frankton was a strategic attack on German shipping in the French port of Bordeaux between 7th and 12th December 1942, carried out by a small unit of canoe-sculling Royal Marines as part of Combined Operations.

May 30th - June 8th 2014, Nine injured soldiers, made up of... READ MORE...
Work To Begin On Baby Memorial Garden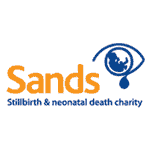 Friday 2nd May 2014 Work is set to begin on a memorial garden in Chesterfield for parents and relatives to remember a child they have lost.

The new garden will be located in Boythorpe Cemetery, which is owned and maintained by Chesterfield Borough Council. Staff from the council's bereavement services staff, based at Chesterfield and District Crematorium, have joined with members of Chesterfield Sands, the stillbirth and neo-natal death charity, in raising money to fund the garden.

Councillor Chris Ludlow, Chesterfield Borough Council's... READ MORE...
Chesterfield Actor Takes On Lucky Marathon 13 In Hometown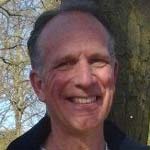 Tuesday 29th April 2014 - Other Sports proudly sponsored by the CASA Hotel
Chesterfield actor George Telfer is set to take part in his 13th marathon on home soil.

Mr Telfer, who starred in the 'Auton' film series, will be joining 1,000 runners expected to take part in the Chesterfield and Derbyshire Marathon on September 14th, 2014.

The 52-year-old has previously run ten London marathons for charity, eight of which have been in aid of charity Whizz Kids, an organisation who... READ MORE...
The Child Foundation Is Launched In Chesterfield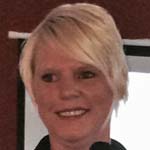 Friday 25th April 2014

A new charity, which supports children who are experiencing disabilities, or life problems, was launched last night at the PROACT in front of hundreds.

The Child Foundation was formed 5 months ago by local lady Karen Child who, after an £8 million Lottery win in 2007, has become a renowned benefactor and supporter of charities throughout the area and, in an emotional speech, she admitted that she was very proud, humbled and overwhelmed by the reaction that she'd had to the idea of setting up her own central charity. READ MORE...

Mayor's Appeal Fundraiser Tonight! Tickets Still Available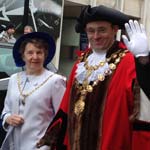 Wednesday 23rd April 2014
The Mayor and Mayoress of Chesterfield are inviting everyone to a Charity Fundraiser at The Winding Wheel, this evening.

Starting at 7.30 pm - Tickets are only £5 and proceeds will be in aid of a number of local good causes:

The Nenna Kind Hospital Transport Fund - to get local people to Weston Park for Radiotherapy Treatment. There are 10,000 appointments per year for people living in Chesterfield and there are many who have difficulty getting there. READ MORE...
Dave Berry Is A Hit With The Chesterfield Canal Trust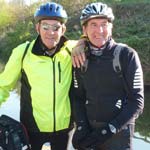 Tuesday 22nd April 2014 Dave Berry had lots of hits, such as 'Little Things', in the 1960s. He is now a big hit with the Chesterfield Canal Trust.

On Tuesday April 15th, Dave cycled the full length of the Chesterfield Canal from Chesterfield to West Stockwith on the River Trent, that's 46 miles altogether, to help raise funds for the Trust.

You can support Dave's ride by making donations via the Chesterfield Canal Trust website, alternatively you could hand in your donation at Tapton Lock Visitor Centre or Hollingwood Hub... READ MORE...
Chesterfield Marathon Offer To Sheffield Half Marathon Runners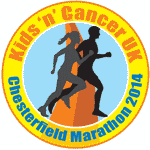 Thursday 17th April 2014 - Other Sports proudly sponsored by the CASA Hotel
Runners in the cancelled Sheffield Half Marathon are being given a discount to enter in the Chesterfield and Derbyshire Marathon in September.

Organisers of the Chesterfield and Derbyshire Marathon will provide entry into the full marathon at £25 and the half marathon at £15 - a reduction on the current prices of £35 and £20 respectively - if they sign-up before June 1st 2014.

Also, any runners entering the team relay race, usual price £100, will receive a £20 discount, even if only one of the team members qualifies for the... READ MORE...
Spireites Badges Raise Funds For Ashgate Hospice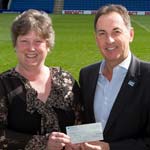 Thursday 17th April 2014 Badges produced to commemorate Chesterfield's appearance in the final of the Johnstone's Paint Trophy final have raised a four-figure sum for Ashgate Hospice.

Spireites director Ashley Carson, who is a supporter of the charity, commissioned 400 badges which were snapped-up in the Club Superstore at the Proact Stadium, raising a total of £1,200 for the charity.

Explaining the thinking behind the initiative, Carson said: "We were trying to think of something we could do to include the fans of the football club." READ MORE...

Leading Doctor Visits Chesterfield's Kids 'n' Cancer HQ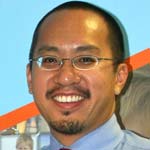 Thursday 10th April 2014 An eminent paediatric physician from Oklahoma visited Chesterfield yesterday, to meet the founder of Kids 'n' Cancer- Mike Hyman - and see for himself the 'behind the scenes' work that goes into supporting families of children needing treatment in the USA.

Proton Therapy, explained Dr Andrew Chang, Paediatric Radiation Oncologist, means a less invasive treatment for children with some cancers and is not yet widely available in the UK, "I see a lot of patients from all over the world, a great number come from the UK. Mike plays a part in helping these patients come over to see us so, as part of my trip here, I wanted to come by and..." READ MORE & AUDIO...
Cheerleading & Cabaret Performances At Chesterfield Marathon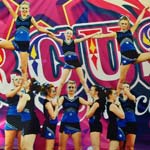 Wednesday 9th April 2014 Two performance acts have been confirmed for one of Chesterfield's biggest mass participation events in more than 30 years.

Crystal Cheer and Dance and Directions Theatre Arts will entertain crowds at the Chesterfield and Derbyshire Marathon on Sunday, September 14th.

The marathon will raise funds for children's charity Kids 'n' Cancer UK, as well as other local charities and causes.

Crystal Cheer and Dance will perform some of their American... READ MORE...
Spireites' Memorial Garden Fundraising Now In Full Swing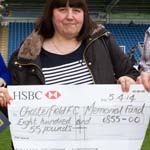 Monday 7th April 2014
Fundraising for the proposed £35,000 Chesterfield Memorial Garden is now in full swing - with the current total being £9345.

Generous supporters contributed £1,308.70 via bucket a bucket collection at Chesterfield's game with Newport County, whilst two businesses, John Church Planning Services of Clay Cross and JJM Financial from Leicester, both confirmed their sponsorship of the Garden, each donating £500. The Supporters Club is hoping to attract twenty such business sponsorships with each donator being acknowledged within the Garden. READ MORE...
Fundraising Launched To Support Youngster's Treatment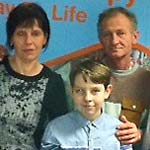 Monday 7th April 2014 Chesterfield based charity Kids 'n' Cancer is at the forefront of efforts to help a 12-year old boy raise £10,000 to support his specialist life-saving treatment in America against an extremely rare cancer.

Adrian Secareanu from Overslade in Rugby, has been diagnosed with Mucoepidermoid Carcinoma - a tumour which is located in his neck and jaw and following several operations to remove it, he is having Proton Therapy to prevent it returning in a more aggressive form.

Adrian is set to travel to the University of Florida Proton... READ MORE...
Scientists Swap The Class Room For The Great Outdoors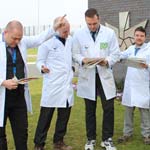 Tuesday 1st April 2014 A group of science teachers are putting down their Bunsen burners and picking up their walking boots to take part in the Yorkshire Three Peaks Challenge.

Most of the group work at Shirebrook Academy and will be completing the tough challenge on Saturday April 5th to raise money for the school's summer trip to Namibia.

They will attempt to climb Pen-y-ghent, Whernside and Ingleborough, in under 12 hours. All three peaks form part of the Pennine range and are... READ MORE...
Dig Out Some Change This Weekend!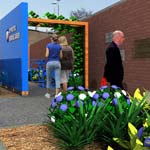 Tuesday 1st April 2014 Spireites fans have their chance to make a huge difference this weekend as the Supporters Club holds a bucket collection and text fund raising campaign to raise fund for the proposed Memorial Garden.

The GARDEN, which will cost around £35,000, will be built opposite the Community facilities in the East Stand, with building set to start in June with the opening planned for early August. An army of bucket collectors will be hoping to raise significant funds at the game and they'll also be handing out flyers to encourage mobile phone users to donate via text (Text Gard02 £5 to 70070) - so look out for the fundraisers and be as generous as you can to ensure the hoped for timescale can be met. Thanks!
Wilko In Chesterfield Offers A 'Helping Hand' To Community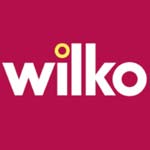 Thursday 27th March 2014 Team members at the Wilko store on Vicars Lane, Chesterfield, are offering a helping hand to community groups and charities in the area who need extra support in 2014.

Whether the project benefits young people, families or the elderly, Wilko is appealing to anyone who is passionate about their local community to get involved and apply for a donation from the store's Helping Hands budget.

People living within Chesterfield and the surrounding area can apply to the store for a monetary donation or Wilko products to help them with worthwhile... READ MORE...
Business Sponsors Sought For Spireites Memorial Garden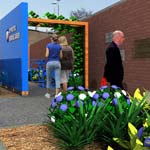 Tuesday 25th March 2014
Chesterfield FC Supporters Club is seeking twenty local businesses to each donate £500 as they look to raise the money needed to build a Spireites Memorial Garden.
 
The Garden, which could see building start start as soon as Tom Jones has left the stage in early June, is to commemorate former Spireites supporters who've passed on, as well as remembering ex-players and managers killed as they served their Country in the conflicts of the 20th Century. Memorabilia from Saltergate will also be incorporated into the design. READ MORE...
New Charity 'Accessible Derbyshire' Launches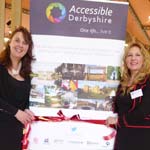 Monday 24th March 2014 Two of the area's most successful fundraisers are teaming up to launch a brand new charity.

With the help of two £10,000 grants from Derbyshire County Council's 'Aiming High' fund, Gillian Scotford, 48, from Dronfield and Jane Carver, 48, from Chesterfield have set up 'Accessible Derbyshire', a newly-registered charity (charities no. 1155675) whose aim is to make 'the great outdoors' great for everyone.

At its heart is a 'one-stop-shop' website for the best in Accessible Tourism and Leisure for disabled people living in or visiting Derbyshire... READ MORE...
Cambodian Horror Crash Stuns Derbyshire Charity Expedition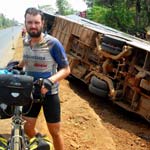 Friday 21st March 2014 Long distance cyclists Dave Cook and Paul Cave of Baslow, Derbyshire, have vowed to carry on with their 9,000-mile charity ride through South East Asia, despite a nightmare coach crash in Cambodia which left one of their team and a friend in hospital and saw some of their most valuable equipment looted from the wreckage of the overturned bus.

Reports reaching England reveal that the 'Action4Asia' expedition's communications officer, Norwegian schoolteacher Arja Soermo and her friend, Catherine Henson, both received head injuries when the coach travelling towards Phnom-Penh crashed at speed at 5am, ran into a deep roadside... READ MORE...
Ashgate Hospice Supported By Sale Of JPT Final Badges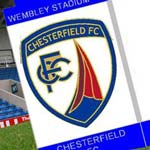 Tuesday 18th March 2014
Limited edition lapel badges have been produced to commemorate Chesterfield's appearance in the Johnstone's Paint Trophy final - and raise money for a local charity.

Four hundred badges have been commissioned, featuring the date of the Wembley final against Peterborough United - and the two club crests.

They are going on sale in the Club Superstore at the Proact Stadium, priced at £3, with all the proceeds going to Ashgate Hospice. READ MORE & AUDIO...

Fun Dog Show For Dog Charity At Clowne Town Cricket Club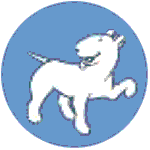 Monday 17th March 2014
You are invited to a Fair and charity Fun Dog Show on Saturday, 22nd March, at Clowne Town Cricket Club, from 11am until 3:30pm, in aid of the UK Bull Terrier Welfare Trust.

The will be an indoor Craft Fair with stalls for children and adults ranging from homemade crafts, cupcakes, fresh popcorn, body shop, honey and more!

Out on the playing field there will be a charity Fun dog show consisting of 8 classes, followed by a 'Best in Show' class at the end. READ MORE...
Over 80,000 Local Children In Poverty Kept 'Behind Cold Doors'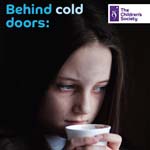 Friday 7th March 2014 Over 80,000 children living in the East Midlands in poverty, are missing out on crucial help that could keep them warm, shocking new analysis by The Children's Society reveals.

More than half of all children in poverty in the UK - nearly two million - are in families that are not getting the Warm Home Discount. This provides a £135 annual rebate on their fuel bills - enough to cover a typical family's energy bills for a month.

The Children's Society argues that this crucial support would help put an end to parents having to make harsh choices between giving their children... READ MORE...
Get Your Boots Out - 'Cos Woofs And Wellies Is Back!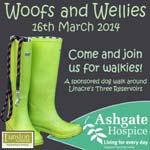 Friday 7th March 2014 Woofs and Wellies is back for the fourth year running and Ashgate Hospice are really looking forward to welcoming back their four-legged friends (and their owners!)

Woofs and Wellies is a sponsored dog walk around the beautiful Linacre Woods, to help raise vital funds for Ashgate Hospice, supported this year by Dunston Lodge Boarding Kennels and Grooming Salon.

The 4.5 mile walk will begin at Ashgate Hospice and take you round a circular route through Linacre Woods, back to the Hospice. READ MORE...
The Search Is On To Crown Chesterfield's Carnival Queen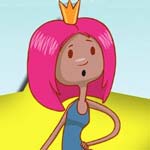 Wednesday 5th March 2014 Do you think you've got what it takes to be crowned Chesterfield Town's Carnival Queen, Princess or Rosebud?

Chesterfield based national charity, Kids 'n' Cancer, has launched a local campaign to crown the Chesterfield Carnival Queen (18 years +); two loyal Princesses (8-17 years) and four little Rosebuds (under 8s) to help celebrate and support the Chesterfield Marathon 2014, which is hoping to attract 3,000 runners and thousands more spectators to the town on Sunday, 14th September, 2014.

So, if you know someone who's gone that extra mile; done... READ MORE...
Chesterfield MP Backs Town Marathon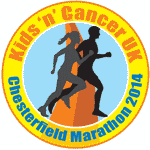 Friday 28th February 2014
Toby Perkins, Chesterfield MP and Shadow Business Minister, has given his support to the Chesterfield and Derbyshire Marathon.

The Marathon will take place on Sunday, September 14th, in aid of children's charity Kids 'n' Cancer UK, along with other local charities and good causes.

Runners can take part in a full marathon, half marathon, fun run and a relay race, where four competitors take a share of the course. More than 1,000 people are expected to take part with entries now open for all events. READ MORE & VIDEO...
Budding Beauticians To Raise Funds For Ashgate Hospice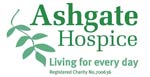 Friday 28th February 2014 A group of budding beauticians will put their expertise to good use on Monday 3rd March as they host a pamper day for local residents in a bid to raise money for Ashgate Hospice.

The Level 3 apprentices from leading provider Learning Unlimited - part of the Chesterfield College Group - are offering a range of services from waxing to massaging and pedicures to facials, as part of the fundraising initiative.

The one off event will take place at the Chesterfield College site's beauty block, with lucky ladies experiencing an unrivalled day of relaxation from 9:30am until 4pm for just £30, including a healthy lunch... READ MORE...
Family's Winning Streak In Vicar Lane Valentine's Competition
Wednesday 26th February 2014 As we reported previously, Vicar Lane Shopping Centre ran a Valentine's competition for shoppers to find two members of staff who were wearing broken hearts, somewhere within the shops at Vicar Lane Shopping Centre, Chesterfield, whilst also collecting donations for the British Heart Foundation.

First prize went to Jean Wilkinson from Holmewood, who won a 9ct gold pendant and ear-ring set from F. Hinds Jewellers. Jean is delighted with her win and said: "Thank you very much it is really nice, I am still really surprised as I never win anything!" READ MORE...

The Air Ambulance Service Launches 'Power Hour' Appeal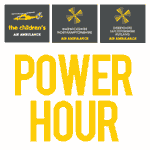 Thursday 20th February 2014 The Air Ambulance Service (TAAS) is launching an appeal to attract local business men and women to take part in 'Power Hour', as part of its volunteering campaign.

The Charity, which runs Warwickshire & Northamptonshire Air Ambulance and Derbyshire, Leicestershire & Rutland Air Ambulance, is asking corporate supporters to donate their lunch hour(s) to support a lifesaving cause.

Power Hour is a new initiative to allow charitable corporate teams and individuals the chance to fit a significant volunteering activity into their hectic... READ MORE...
Mecca Chesterfield Bangs The Gong For Local Carers
Tuesday 18th February 2014 Mecca Chesterfield employees struck a huge heart-shaped piñata on Valentine's Day to mark the launch of Rank Group's partnership with the Carers Trust.

All 97 Mecca clubs, part of the Rank Group Plc, participated in the launch by hosting a wide range of fundraising activities ranging from raffles, lucky dips and karaoke, to a variety of competitions and other interactive events.

"It's very important to us to be at the very heart of our local community. Working with Carers Trust will offer us the chance to help the many people..." READ MORE...
Local MP Becomes Disabled Children's Charity Champion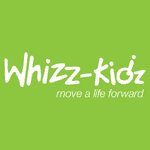 Monday 17th February 2014 Natascha Engel, Member of Parliament for North East Derbyshire, has become an MP Champion for disabled children's charity, Whizz-Kidz.

Whizz-Kidz has recently transformed the lives of 5 disabled youngsters from North East Derbyshire by providing essential mobility equipment that helps them to have a an active and fun childhood and the same opportunities as their peers.

Natascha said, "I'm delighted to support Whizz-Kidz by becoming an MP Champion. The charity do fantastic work locally, helping disabled children..." READ MORE...
Job Vacancy: NDVA Seek Development And Liaison Workers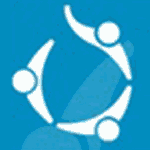 Friday 14th February 2014 It is now being recognised by health and social care professionals that voluntary sector groups and organisations are able to deliver wrap around services to the most dependant users of health and social care services.

It is also recognised that these services are not currently being used in the best way and most effectively. The aim of the voluntary sector Single Point of Access (vSPA) service is to provide an effective referral route into health and social care voluntary services. NDVA are seeking two enthusiastic and energetic people with excellent communication and organisational skills to develop and... READ MORE...
Vicar Lane Valentine's Fundraiser For British Heart Foundation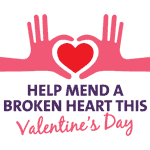 Thursday 13th February 2014 Retailers based at Vicar Lane Shopping Centre are raising funds for British Heart Foundation during the run up to Valentine's Day - and offering shoppers the chance to win prizes.

Visitors will have the challenge to find two members of staff wearing broken hearts somewhere within the shops at Vicar Lane Shopping Centre, which includes those on Steeplegate.

They will then have to submit their answers via the Vicar Lane Shopping Centre website with a chance to win a 9ct gold pendant and ear-ring set... READ MORE...
Spireites Memorial Garden Fundraising Kicks Off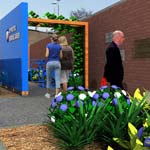 Thursday 6th February 2014 The fundraising initiative to raise £35,000 to build a Memorial Garden at Chesterfield FC's Proact Stadium has begun.

Designed to provide an area to remember former Spireites players and officials killed in the two World Wars, as well as commemorating the lives of family and friends of supporters, the garden will be adjacent to the Community Stand on the East side of the ground.

A well-attended meeting heard from Club Chaplain Jim McGlade, the Chairman of the Derbyshire Royal British Legion Bernard Page MBE... READ MORE...
Chesterfield Girl Has Beauty And Purpose
Thursday 6th February 2014 A Chesterfield girl is hoping to fulfill a childhood dream this coming Valentine's Day - and make it through to the Miss England finals.

Rachel Cadman, 21, is through to the finals of Miss South Yorkshire and will, over the course of the next week, be taking part in various disciplines, the combined scores of which will hopefully garner her the coveted local title.

Having survived Boot Camp, she will then progress through to the finals, where she will showcase sportswear, 'eco' wear (more on this later!) and... READ MORE...
'On Yer Bike!' Cyclists Wanted To Represent Chesterfield FC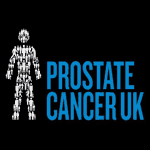 Wednesday 5th February 2014 An appeal has gone out for cyclists to represent Chesterfield FC in the London to Amsterdam Football League Challenge this summer.

Starting on Friday, June 6th and ending the following Monday, the challenge will involve cycling around 150 miles over two days. Under the leadership of a 'club captain', the team will raise money for Prostate Cancer UK.

After cycling through the Essex countryside and boarding an overnight ferry from Harwich, those taking part will then follow the coastline on cycle... READ MORE....
Could You Be Ashgate Hospice's 'Mr Heart Throb'?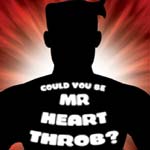 Tuesday 4th January 2014
Ashgate Hospice are really excited to be hosting Mr Heart Throb, a brand new event for 2014!

They're inviting fun loving Derbyshire fellas to compete in four categories: modelling their work clothes, what they would wear on a dinner date, a super hero costume and finally a show stopping outfit of their choice.

Contestants will have to impress the judging panel, headed by Peak FM's Becky Measures, as well as the audience (tickets available now!) READ MORE...
New Whittington Primary School Receives UNICEF Award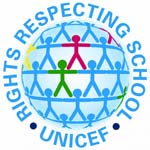 Tuesday 4th February 2014 New Whittington Community Primary School has been awarded the prestigious Rights Respecting School Award by UNICEF, the United Nations Children's Fund. UNICEF is the world's leading organisation working specifically for children.

UNICEF UK's Rights Respecting School Award recognises schools which show a high commitment to promoting children's rights and encourage children and young people to respect the rights of others.

The initiative now involves over 3,000 primary and secondary... READ MORE...
Local Food Banks Boosted By Share Of £113k Council Funding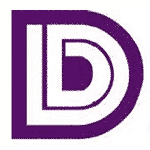 Friday 31st January 2014 Local food banks are to benefit from a share of £113,000 Derbyshire County Council funding to help them cope with increased demand.

Seventeen of the county's 21 food banks applied for funding and have been awarded grants to help them feed more people by buying fridges and storage boxes, covering additional volunteer and vehicle running costs and paying for training, administration and rent.

The council has approved the funding from its public health budget to support Derbyshire's food bank network as part of its wider commitment... READ MORE...
Poppy Appeal Total Is Up But Needs A New Wave Of Volunteers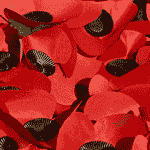 Tuesday 28th January 2014 It's been announced today that The 2013 Poppy Appeal total for Derbyshire has reached a staggering £647,838.00, already passing the 2012 total with eight months until the year end in September!

Christine Selden, Community Fundraiser said, "The support we receive from the people of Derbyshire is fantastic.

Throughout the economic downturn, their support for our Armed Forces, veterans and their families has been unwavering. I would like to thank everyone involved with the appeal; collectors, counters, organisers and everyone who gave..." READ MORE...
Chesterfield FC Memorial Garden Fundraising Meeting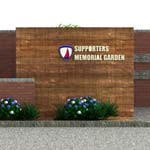 Monday 19th January 2014
A reminder that the meeting to discuss plans for the Chesterfield FC Memorial Gardens takes place this Thursday (30th January) at 7pm in the Leengate Legends Lounge at the Proact Stadium.

Phil Tooley spoke to The Chesterfield Post about just what the memorial means to both the club and the community - and what you can expect to find out at the meeting.

To donate to the fund, you can text the word 'GARD02' (the number zero), to 70070 and state the amount you would like to donate, which... READ MORE & AUDIO...
Local Children Centres To Join An Anniversary 'Giant Wiggle'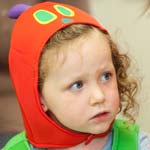 Wednesday 22nd January 2014

Derbyshire children centres are being encouraged to celebrate 'The Very Hungry Caterpillar™' anniversary with a 'Giant Wiggle', a Charity fundraiser launched to encourage children to help other children - and get active at the same time!

Leading charity Action for Children is teaming up with The World of Eric Carle™ and encouraging children's centres, nurseries and groups for under-5s in Derbyshire to host a Giant Wiggle event on The Very Hungry Caterpillar Day, which is Thursday, 20th March 2014. READ MORE...
Chesterfield FC Memorial Garden Fundraising Kick Off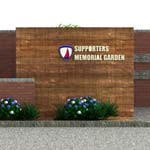 Sunday 19th January 2014
The plans for the proposed Chesterfield FC Memorial Garden, due to be built opposite Chester's Den, behind the Spencer's Solicitors Community Stand, will be available for viewing in a specially arranged meeting in the Leengate Legends Lounge on Thursday 30th January.

Starting at 7pm, supporters will be able to take a look at the artists' impressions and learn about the plans for what will be a substantial memorial, where fans can be remembered as well as there being a commemorative area to remember Spireite players and officials killed during the two World Wars. READ MORE...

Air Ambulance Service Mourns The Loss Of Roger Lloyd-Pack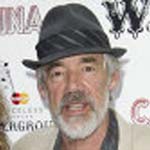 Thursday 16th January 2014 After the sad news this morning of the death of Actor Roger Lloyd Pack from pancreatic cancer at the age of 69, a local Charity chief has paid tribute to the actor and his support for the Air Ambulance Service.

CEO, Andy Williamson, has issued a statement this morning which reads, "It is with great sadness that we learn of the passing of Roger Lloyd-Pack. Roger was known to millions as a legend of British sitcoms, especially in Only Fools and Horses and The Vicar of Dibley.

"What may not have been as well-known was that he was..." READ MORE...
Ben Parkinson MBE Proud To Go A Little Further For Charity
Monday 13th January 2014 In a week on which it was announced that a superstar would visit the PROACT in the summer, it was perhaps fitting that the ground also played host to a true hero this last weekend.

Lance Bombardier Ben Parkinson MBE is the most seriously injured soldier to survive injuries he received in Afghanistan in 2006 ,and was told he would never walk again.

However, after a well documented and public road to recovery, he has proved beyond doubt the strength of the human spirit and will to overcome... READ MORE...
Ashgate Hospice Receives Barnsley Building Society Donation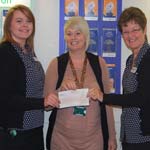 Thursday 2nd January 2014 Ashgate Hospice, in Old Brampton, has received a generous donation from the Yorkshire Building Society Charitable Foundation to purchase new equipment.

Colleagues at Chesterfield's branch of the Barnsley Building Society, which is part of Yorkshire Building Society, have raised more than £2,000 for the hospice to purchase specialist equipment, which will help make residents' stays a little more comfortable.

Over £900 was raised by fundraising events at the Low Pavement... READ MORE...
Staveley MWFC Sign Premiership And England Star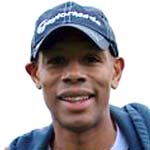 Friday 27th December 2013 - Staveley MWFC coverage sponsored by HKL Ltd
Staveley MWFC have signed former England International, Carlton Palmer - albeit just for the one game!

Carlton (left) has agreed to pull on yet another set of blue and white stripes, this time for Staveley, for their Christmas week fixture against Worksop Parramore, at Inkersall Road TOMORROW - Saturday, 28th December, 2013, kick off at 3pm.

The much travelled defender/midfielder arrives at Inkersall Road via West Brom, Sheffield Wednesday, Leeds United, Southampton... READ MORE...
Sir Alex Ferguson Meets His Match In Chesterfield This Xmas...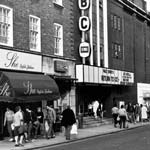 Monday 16th December 2013 Sir Alex Ferguson is facing an unlikely rival for the Christmas number one best seller spot in Chesterfield.

The former MUFC boss, whose book, 'My Autobiography', tops the national Waterstones Christmas chart, has been stopped in its tracks locally by Neil Anderson's 'Dirty Stop Out's Guide to 1980s Chesterfield', which is presently selling just as fast.

The book, which features long gone nightspots like the Aquarius and Adam & Eve, has been a local best seller since it was launched in the Summer... READ MORE...
Mecca Chesterfield's Christmas Cheer With Presents Campaign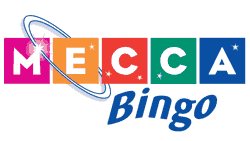 Thursday 12th December 2013 Mecca Chesterfield is spreading festive cheer this yuletide season by collecting gifts for Chesterfield Royal Hospital children's unit as part of Mecca's Christmas presents campaign.

Mecca customers and employees are being encouraged to take a gift tag from the club's Christmas tree - and buy an extra present this year, to bring smiles to the faces of children who are spending Christmas in the hospital.

"We'e delighted to be supporting our local hospital and hope to make this Christmas an extra special one for these children," Mecca Chesterfield Operations Manager Tracy Lowth said. READ MORE...
The Air Ambulance Service Issues Fraudster Warnings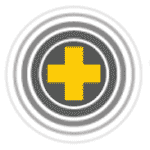 Wednesday 4th December 2013 The Air Ambulance Service (TAAS) is calling upon its supporters and potential donators to be wary of rogue collectors posing as a charity.

The Charity is concerned that vital income could be lost as a result of companies that carry out fraudulent activities and try to trade on the Charity's good name and reputation. Worried about the effect that bogus clothing collections will have on its donations at the most important time of the year, Chief Executive Andy Williamson said "Christmas donations of money and clothing are crucial to our service - and yet we now have to worry that criminals are distributing bogus bags..." READ MORE...
Housebuilder Donates Millions To Local Projects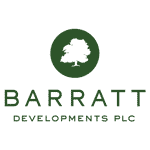 Tuesday 3rd December 2013 More than £2.8 million has been given to support local projects across the North Midlands over the past two financial years by Barratt Developments plc.

The funding, which is part of planning agreements with the region's local authorities, has been put towards such things as: highway improvements, public open spaces, improvements to schools and educational facilities, recreational facilities and boosting local healthcare, as well as many other projects.

The contributions have come as a result of a number of new... READ MORE...
The Octaves Release 'Radio Christmas' For Kids 'n' Cancer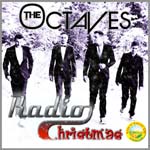 Thursday 28th November 2013
So here we are again, the Radio and TV is alive with golden oldies of every shade of tinsel and glitter and once again, we are all asking "why are there no new Christmas songs?"

Well ask no more because here is a brand new classic Christmas song for your delight and enjoyment.

'Radio Christmas' sums it up, the song that references the greats of the genre performed by a fresh young vocal quartet called The Octaves. READ MORE...
Pub People Company Joins Support For Food Bank Charity
Tuesday 19th November 2013
Christmas is a time for giving and giving to those less fortunate than ourselves, and several pubs in Chesterfield have entered into the spirit of that this festive season.

It's been announced that The Rutland Arms, The Blue Stoops and The Woodside in Chesterfield join The Jolly Farmer in Dronfield and The Bridge in Sandiacre, in pledging their support for the Trussell Trust and getting involved with Christmas food collections. The five pubs collectively hope to make a major contribution and to raise awareness for the charity. READ MORE...
Food Banks Invited To Apply For County Council Funding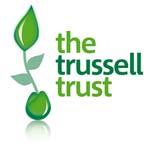 Thursday 14th November 2013 Every foodbank across Derbyshire has been invited to apply for council funding to help them feed struggling families.

Derbyshire County Council has set aside £108,000 to help local food banks provide emergency food parcels to an increasing number of residents facing financial difficulties.

According to national figures released by the UK's biggest foodbank network, The Trussell Trust, the number of people relying on food banks to survive has tripled over the last year. READ MORE...

Police Appeal After Theft Of Poppy Collection Boxes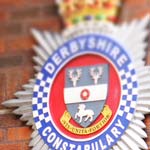 Wednesday 13th November 2013 Police are appealing for information about the theft of three poppy appeal boxes from three different shops in Killamarsh.

The charity collection boxes were stolen from a convenience store on Delves Road on Monday, November 4th and a newsagent on Sheffield Road and the Post Office on Bridge Street on Tuesday, November 5th. Officers would like to speak to anyone who has any information about the thefts.

They are particularly keen to speak to a man who was seen in the area at the time of the thefts who is described as white, in his 50s, around 6ft tall... READ MORE...
Chesterfield SANDS To Hold Charity Bokwa-Thon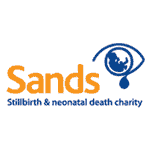 Tuesday 12th November 2013 Chesterfield SANDS (the stillbirth and neonatal death charity) are holding a charity Bokwa-Thon, with all proceeds going to their Baby Garden in Boythorpe Cemetery.

The charity's two hour Bokwa-thon is on Saturday 16th November at Hasland Village Hall and doors are open at 1.30pm, the Bokwa-thon will be from 2pm - 4pm.

The afternoon is suitable for the whole family, there will be refreshments available, craft stalls to browse, cake stalls and a raffle with some fab prizes. There's also a FREE T-shirt and bottle of water for entrants (while stocks last!) READ MORE...

KIDS 'n' CANCER ARE LOOKING FOR CHARITY VOLUNTEERS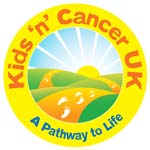 Monday 4th November 2013
Chesterfield based national charity, Kids 'n' Cancer UK, are searching for much needed volunteers to collect money on behalf of the Charity.

They now have secured dates and times and are wanting to hear from you if you can spare an hour to help on one of their specified days. It doesn't have to be a permanent commitment, a one off would be a great help too!

For further details please contact Morgan at Kids 'n' Cancer on 01246 236566 or via email on morgan@kidsncancer.co.uk. READ MORE...
Post Office Team Cycle 85 Miles In Shape Of Pudsey's Ears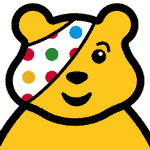 Thursday 31st October 2013 Post Office Ltd is proud to announce The Pudsey Bike Ride for BBC Children In Need, which will see an intrepid Post Office team cycle 85 miles across Yorkshire - in the shape of Pudsey Bear's ears.

On Wednesday 6th November, Post Office fundraisers will set off from Pudsey Post Office in West Yorkshire and visit branches at Harrogate Road in Bradford, Wetherby, Market Weighton and Chanterlands Avenue in Hull.

They will then finish their huge journey at Hull's Boulevard Academy, visiting a sports project funded by BBC Children in Need and run by... READ MORE...
Voluntary Sector Awards Recognise Chesterfield Volunteers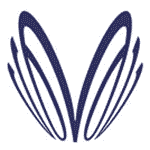 Friday 25th October 2013
Hundreds of people attended this year's Voluntary Sector Awards at The Pomegranate Theatre in Chesterfield on Wednesday night.

The awards reflect the work done by volunteers to enable many support services and projects to continue to make a difference to lives in Chesterfield.

Winners were awarded to 10 categories, with organiser John Radford, Centre Manager at The Volunteer Centre on Rose Hill, describing the evening as, "An excellent night for everyone in the voluntary sector!" READ MORE...
Pink Friday At Vicar Lane Shopping Centre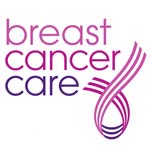 Wednesday 23rd October 2013

Staff and retailers at Vicar Lane Shopping Centre, Chesterfield are getting ready to support Breast Cancer Charities this Friday 25th October 2013.

Bonmarché is running a Pink Raffle for Breast Cancer Care with a top prize of a Hamper to Pamper.

Ladies can also take their old bras into Bonmarché and take advantage of their free bra fitting service and also get free entry into the Pink Raffle. READ MORE...

Young Carers In N E Derbyshire Get Creative With their Feelings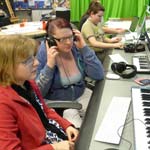 Monday 21st October 2013
Young people from across North East Derbyshire have put together a short film about their life as carers.

The film, which will be used by the UK charity, Action for Children, is designed to help young people and organisations understand what it's like to be a carer and to better equip them to cope with the challenges faced.

The film was put together with financial assistance from Rykneld Homes, the housing management organisation for N E Derbyshire District Council. READ MORE...

Now Recruiting For Children/Young People's Support Workers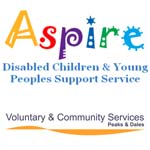 Friday 18th October 2013
Aspire Children's Service is recruiting Support Workers in Chesterfield, to work with disabled children/young people, 0-25 years, within the community and their own homes in the Chesterfield area.

Flexible hours including evenings and weekends. Use of own transport is essential. Training will be provided.

£7.50 per hour. Hours dependent on children's/family's needs and your availability. READ MORE...
Swimathon Raises Over £2,000 For Kids 'n' Cancer Charity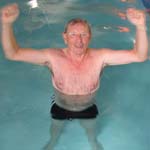 Thursday 17th October 2013 A Swimathon by a retired school-teacher has raised over £2,000 to help kids with cancer.

David Windle, aged 69 from Newbold, and a Past President of the Rotary Club of Chesterfield, has raised the money for the Chesterfield based charity, Kids 'N' Cancer UK, by swimming a marathon length 26 miles, 385 yards.

His sponsored swim took place over the week 7th-11th October 2013, when he swam 3,516 lengths of the pool at Ringwood Hall Hotel Health & Fitness Suite in a total time of 16 hours 56 minutes. READ MORE...
FULL & PART TIME ROLES WITH THE GIRLS' BRIGADE UK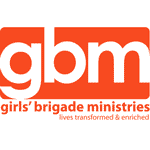 Thursday 17th October 2013 Looking for a varied and fulfilling role? Want to support the growth of a children's and youth mission?

Girls' Brigade (GB) works with the church amongst girls, children and young women in local communities - and from January 2014, our national base will be at Cliff College in Calver, nr Chesterfield/Sheffield.

We are setting up a new team at the base, and if you support our aims, have lots of initiative, and want to contribute to the bigger picture of GB's Christian mission amongst children, girls and young women, there could be a full or... READ MORE...
Local Company Steps Up For Ashgate Hospice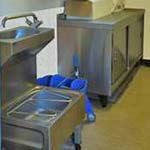 Wednesday 16th October 2013
North Derbyshire's Ashgate Hospice has received a further donation of stainless steel cabinets, shelving, a space-saving janitorial sink and bathroom storage solutions from local catering and washroom equipment manufacturer, Franke Sissons.

Franke Sissons, also known as Franke Washroom Systems has repeatedly supported Ashgate Hospice over many years donating a range of equipment for sanitary, kitchen, janitorial and bathroom use as well as hosting charity events and other fundraising activities. READ MORE... 

'Too Beautiful For Earth - Remembering Our Babies' - Sands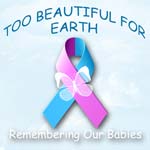 Monday 7th October 2013 Chesterfield Sands (the stillbirth and neonatal death charity) is hosting a special service in memory of the 17 babies that are stillborn or die shortly after birth every day in the UK.

The 'Too Beautiful for Earth - Remembering our Babies' service, is taking place on Sunday 13th October 2013 at 2pm at the Brimington crematorium, for anyone in the local community and surrounding areas that has been touched by the loss of a baby, as part of Baby Loss Awareness Week.

Everybody is welcome to join the Chesterfield Sands group... READ MORE...
Let The Playing Begin! Celebrities Declare Chester's Den Open
Monday 7th October 2013 Actor and TV presenter, Sarah-Jane Honeywell and Hollyoaks Actor Ayden Callaghan, cut the ribbon to Chester's Den on Saturday - overseeing the official opening of The Hub at Chesterfield FC's Proact Stadium.

Sarah-Jane, who presented CBeebies shows on the BBC, was joined by Chester and Sean Goldsmith from Peak FM - and was only too happy to speak to children and parents who had come along to share the day.

Born in Worksop, Sarah-Jane has performed on stage and screen in various productions, including pantomimes. READ MORE...
Local Student 'Pitches' In With Kenyan Children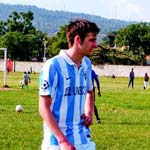 Thursday 3rd October 2013 - Other Sports proudly sponsored by CASA Hotel
One local student has been described as a 'credit to Chesterfield' after completing a volunteer project in Africa.

19-year-old Chris Spencer-Payne, from Derbyshire, had always wanted to visit Kenya: "I had wanted to do some voluntary work before I go to university in September and I wanted it to be in Kenya as my Dad was born there; so I had wanted to visit for a while."

An avid football fan, Chris decided to sign up for the Projects... READ MORE...
Deputy Mayor Donates First Bag To BHF Charity Bag-athon
Monday 30th September 2013 The Deputy Mayor of Chesterfield, Councillor Alexis Diouf, officially launched British Heart Foundation (BHF) shops stock donation appeal, the Great British Bag-athon, with an event at Vicar Lane Shopping Centre in the town on Friday 27th September, by being the first person to donate a bag of items to this year's campaign.

The Great British Bag-athon is BHF shops biggest stock donation campaign, aiming to raise 1 million bags of unwanted things throughout September. The Chesterfield community is being urged to join in and donate one bag or many full of unwanted clothes, shoes, toys, books, CDs, DVDs etc and drop it off at... READ MORE...
Swimathon Date For Kids 'n' Cancer Brought Forward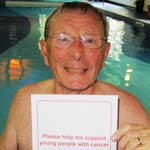 Monday 30th September 2013 As reported recently, a swimathon by a retired school-teacher to help kids with cancer, has been brought forward because his training regime in the build-up has gone so well!

David Windle, aged 69 from Newbold, and a past president of the Rotary Club of Chesterfield, is raising vital funds for the Chesterfield based charity Kids 'N' Cancer UK, by swimming a marathon length 26 miles 385 yards.

His sponsored bid will now take place over the week 7th-11th October 2013 at Ringwood Hall Hotel Health & Fitness Centre instead of two... READ MORE...
80s Dirty Stop Outs Dance Their Way To Charity Windfall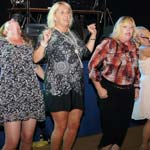 Monday 30th September 2013
The launch party for a book that celebrates the town's 1980s nightscene has raised a staggering £1,291 for Ashgate Hospice.

Hundreds attended the Winding Wheel event to unveil Neil Anderson's 'Dirty Stop Out's Guide to 1980s Chesterfield' book which has already become a local bestseller.

The party attracted everyone from '60s chart star Dave Berry to John Williamson, former owner of renowned Chesterfield nightclub, the Aquarius. READ MORE...

Could YOUR Labrador Be A Life Changer?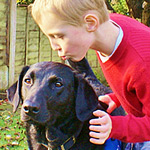 Monday 23rd September 2013 Sheffield based national charity, Support Dogs, is seeking dogs in need of rehoming to assist their work in transforming the lives of children and adults.

The charity trains and provides specialist assistance dogs to increase independence and the quality of life for children and adults affected by autism, epilepsy and physical disability.

Katie Burns, Support Dogs Dog training Manager, explains, "We don't have the benefit of our own breeding centre, so we often take on donated..." READ MORE...
Rotarian's Marathon Swim For Kids 'n' Cancer Charity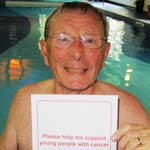 Friday 20th September 2013
A retired school-teacher from Newbold is in training for a sponsored marathon length swim, to help Chesterfield based charity Kids 'n' Cancer UK in its vital support of young people with cancer.

Rotarian David Windle, a former teacher at Newbold Community School and a past president of the Rotary Club of Chesterfield, was so moved by a recent talk given by the charity founder, Rotarian Mike Hyman, that he felt compelled to help the charity in their efforts to support children and their families who have a variety of problems associated with cancer. READ MORE...
Vicar Lane Hosts BHF Great British Bag-athon Event Launch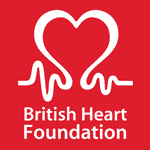 Friday 20th September 2013
British Heart Foundation (BHF) shops are launching their biggest stock donation appeal, the Great British Bag-athon, with an event on Friday 27th September at Vicar Lane Shopping Centre.

BHF shops are urging Chesterfield's local community to join in and fill up bags full of unwanted things for the Great British Bag-athon to help fight heart disease.

The event will be officially launched by the Deputy Mayor of Chesterfield, Councillor Alexis Diouf, when he donates the first bag of items... READ MORE...
Chesterfield Teen Hails 'Life Saving' Hospital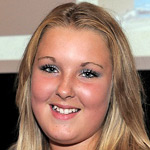 Tuesday 17th September 2013 A teenager whose life was saved by The Children's Hospital, Sheffield, spoke to hundreds of professionals, to thank them for taking part in a corporate fundraiser that raised more than £146,000 to support young patients like her.

Lucy Hibbert, aged 13, from Chesterfield, joined businessmen and women from more than 70 South Yorkshire companies at The Mistress Cutler's Challenge awards, who have been raising funds for The Children's Hospital Charity.

Lucy was diagnosed with auto immune anaemia, a rare condition... READ MORE...
MP Backs Fairer Benefits Test For Those With Mental Illness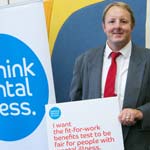 Friday 13th September 2013 Chesterfield MP Toby Perkins has backed a campaign by the national charity Rethink Mental Illness to make the Government's fit-for-work test fair for people with mental illness.

Mr Perkins pledged his support for the campaign after taking part in an event in Westminster on Wednesday (11th September), where the charity's supporters asked MPs to prove they are fit for their jobs.

The event was organised by Rethink Mental Illness to give MPs a deeper insight into the flaws in the Government's fit-for-work benefits tests. READ MORE...
Dirty Stop Outs' Launch Set For This Weekend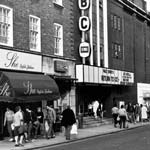 Thursday 12th September 2013 This Saturday's (14th) launch party for the 'Dirty Stop Out's Guide to 1980s Chesterfield' is set to raise hundreds of pounds for Ashgate Hospice.

The event, held at the Winding Wheel, has already sold hundreds of advance tickets and is set to celebrate venues of the era like the Aquarius, Adam & Eve and others.

'EIGHTIES... The Biggest Reunion... EVER' is set to offer DJs, guests and raffle prizes donated by '80s stars including the Human League and Simple Minds. The book's author, Neil Anderson, said: "The reaction to the book..." READ MORE...
Sheffield Sharks Basketball Team Adopt Kids 'n' Cancer Charity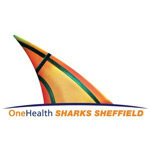 Tuesday 10th September 2013 The most successful professional basketball team in the UK have announced their decision to adopt national children's charity, Kids 'n' Cancer UK.

Chesterfield based charity, Kids 'n' Cancer, are today celebrating news of a major new supporter from the sporting world.

One Health Sheffield Sharks, our regions best known professional basketball outfit, have confirmed that they will make Kids 'n' Cancer UK their main adopted charity for the coming season, which commences on Friday 27th September... READ MORE...
Morrisons M Local Has Arrived In Chesterfield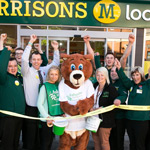 Monday 9th September 2013 A new Morrisons convenience store, Morrisons M local, has opened in Chesterfield today, creating 20 new jobs for the town.

The supermarket believes it has spotted a gap in the market for a convenience store that offers more fresh food - as opposed to just tins and toiletries - to enable customers to cook a meal from scratch or buy a high quality ready meal.

Located on Vicar Lane, in the old HMV store, it was opened at 9.00am by the team from Ashgate Hospice. Management at the store were keen to find a 'local hero' to help them officially cut the ribbon - and the Hospice was chosen... READ MORE...
Spireites Community Trust Fun Run To Aid Charities

Friday 16th August 2013 It's been announced that The Chesterfield FC Community Trust's 5K Fun Run will take place again next month.

The annual event will take place on Sunday, September 1st, with the 5k race starting at 10am and the fun run getting underway an hour later.

Money raised will go to the Chesterfield FC Community Trust and Ashgate Hospice.

The 5k race costs £12 to enter and starts at Sheepbridge with competitors running to the Proact Stadium, finishing with half a lap of the pitch. READ MORE...
Synergy Fundraiser For Orchid Male Cancer Charity At Casa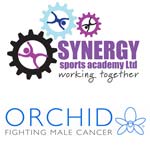 Friday 16th August 2013 A black tie event to be held next month is hoping to help promote and raise awareness of male cancer.

Synergy Sports Academy - in conjunction with Orchid male cancer charity - will be holding the evening at the Casa Hotel in September and is hoping for your support in raising vital funds for a charity that works throughout the year, to support and advise men suffering from the disease.

Synergy Sports Academy continues to work with grass roots football to develop talented young players from around Derbyshire and the... READ MORE...
Good Voice? The Lah-Di-Dah Ladies Seek Another 'Lah'!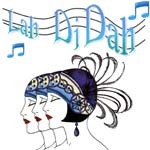 Friday 16th August 2013 'Lah Di Dah' are a Ladies Vocal Harmony group who perform regularly around Chesterfield and The Peak District, often doing a great job fundraising for Charities.

The 4 founder members of Lah Di Dah have been singing together for 4 years although their latest member (with a lot of previous experience) has been with them for just 4 weeks!

The group intends to remain small (12 at the moment) but a few new members would be more than welcome! READ MORE...
Cancer Charity Announce 'Light The Night' Partnership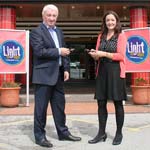 Wednesday 14th August 2013 A leading regional businessman from the sport and leisure sector, has backed a charity fundraising walk, which will be started by Sheffield's golden girl Jessica Ennis-Hill.

Dave Allen is sponsoring Weston Park Hospital Cancer Charity's 'Light the Night' event in his role as Chairman of Napoleons Casinos & Restaurants and Owlerton Greyhound Stadium.

Through the partnership, the charity will receive a generous donation to support the event. READ MORE...
IOSH Staff Games Raise Cash For Air Ambulance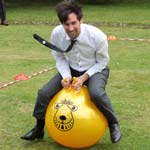 Tuesday 13th August 2013 Staff at a Leicestershire-based health and safety organisation have been competing in a week of sporting activities to raise cash for a life-saving charity.

50 colleagues at the Institution of Occupational Safety and Health (IOSH), in Wigston, took part in lunch-time games, from skittles and bat and ball to spacehopper racing, and by 2pm on Friday had raised just over £170 for the Derbyshire, Leicestershire and Rutland Air Ambulance.

IOSH Head of Corporate Affairs, Helen Metcalfe said... READ MORE...
Whittington Cricket, Community And Charity Festival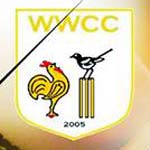 Monday 12th August 2013 - Cricket coverage sponsored by AUTOWORLD
To celebrate 60 years since Old Whittington Cricket Club was founded, there's a gala event on Brearley Park, Sunday 18th August.

The festival includes a T20 tournament but will also see the park filled with other attractions for the whole family.

The current custodians of cricket in the village, Whittington Wanderers, will be hosting the charity team from St Luke's Hospice, Crab CC. The third team in the tournament will be a special community team, Whittington... READ MORE...
The Nenna Kind Cancer Support Centre's 1940's Evening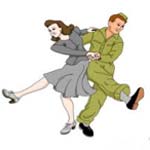 Wednesday 7th August 2013
Just like the Chesterfield Prostate Cancer Support Groups 1940's themed tea and cake celebration on Friday 9th August, the Nenna Kind Cancer Support Group is having it's own 1940's themed evening a week later - at Chesterfield FC's PROACT Stadium on Friday 16th August!

A fantastic evening of 1940's swing music, where you can enjoy supper and dancing along to the sounds of 'Swingamathing', from 7pm until midnight and, while it's not compulsory, you're all encouraged to wear 1940's costume - for which there will be a prize for the best outfit! READ MORE...
1940's Tea & Cake Party In Aid Of Prostate Cancer Support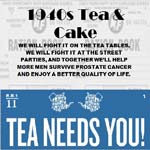 Tuesday 6th August 2013 The Chesterfield Prostate Cancer Support Group are having a 1940's themed 'Tea & Cake' celebration on Friday 9th August at Calow Community Centre, raising funds in aid of Prostate Cancer UK.

The 1940s theme came about from Charles Huggins, who in 1941, discovered and developed 'Hormone Therapy' treatment for Prostate cancer. Then in 1945, Terence Millin introduced the retropubic prostatectomy - surgery where the prostate is removed through an incision in the abdomen and both are still used to this day! The Party takes place at Calow Community Centre, Allpits Road, Calow in Chesterfield on Friday August 9th from 11am to 2pm. For more details, call 01246 201366.
Lack Of Male Bone Marrow Donors Puts Patients At Risk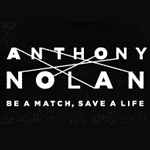 Tuesday 6th August 2013 A shortage of male bone marrow donors is putting blood cancer patients at risk, says leading blood cancer charity Anthony Nolan.

Male donors are overwhelmingly chosen to donate by transplant centres as many doctors believe that they give patients the best possible outcomes, yet there are only 4,931 young male donors in the East Midlands. This accounts for just 13.8% of all registered donors in the area.

Anthony Nolan uses its register to match potential bone marrow donors to blood cancer patients in desperate need of a bone marrow... READ MORE & VIDEO...
'80s Nightspots Prove A Sell-Out In Modern Day ChezVegas!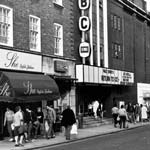 Thursday 1st August 2013 A book about '80s nightlife in Chesterfield has sold out within hours of going on sale!

All copies of the 'Dirty Stop Out's Guide to 1980s Chesterfield' were snapped up within two days of their arrival being announced, at the Derbyshire Times and Waterstones in Chesterfield. The publishers are now on a race against time to get more delivered to shops this week.

The book's author, Neil Anderson, said: "It's fantastic news the book is proving so popular! It's always quite a nervous time when you've got a new..." READ MORE...
Two Local Charities Share £41,518 Funding Pot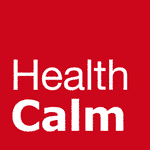 Wednesday 31st July 2013
It's been announced this morning that Charity groups in Derbyshire are celebrating receiving a total of £41,518 between them.

Using money raised by HealthCalm through The Health Lottery, grants have been awarded by Peoples Health Trust through Active Communities, a funding programme which invests in local people and groups in communities with great ideas to make their communities even better.

And locally two charities set to benefit from the cash windfall are... READ MORE..
A Record Breaking Ashover Charity Classic Car & Bike Show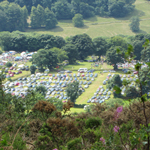 Monday 29th July 2013 Local charities are set to benefit after a record number of classic cars, bikes and enthusiasts turned up at the picturesque Ashover Show Ground, near Chesterfield, this last Sunday for an all-day rally, which has raised thousands of pounds for local charities.

Organised jointly for the third year running by the Rotary Clubs of Chesterfield, Chesterfield Scarsdale, Clay Cross and Matlock, the charities to benefit this year from the Ashover Charity Classic Car and Bike Show will be Hereditary Breast Cancer Helpline, Weston Park Cancer Charity, Hope Springs Recovery Centre - which helps local people with drugs and alcohol addiction... READ MORE...
Hero Soldier Visits Local Firm For Afternoon Tea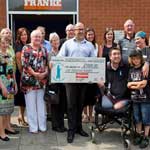 Wednesday 17th July 2013 Ben Parkinson MBE, Ambassador Patron for www.pilgrimbandits.org, was guest of honour at Franke Sissons 'get-to-know-us' afternoon tea on Friday 12th July in Chesterfield.

The horrendously injured soldier, who has both survived and continued to make amazing progress, following an IED explosion in Helmand Province, Afghanistan in 2006, visited Chesterfield to learn more about Franke Sissons' steel manufacturing business and the other charities and causes the local company supports.

As a memento of his visit, staff at the Company designed... READ MORE...
Banking On The Helpline - Bank Staff Help Out Local Charity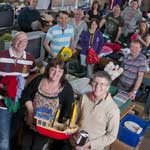 Wednesday 17th July 2013 A team from Lloyds TSB Commercial Banking has volunteered at the National Hereditary Breast Cancer Helpline charity in Chesterfield, to organise donated items for the charity's shops, after the organisation received funding support worth £15,000 from the bank to finance its growth.

Eleven members of staff from Lloyds TSB Commercial Banking Business Development department travelled from as far afield as Newcastle, Middlesbrough and Luton to volunteer at the charity's central warehouse in Chesterfield last week, where they spent the day sorting and cleaning the donated clothes... READ MORE...
Loads Of Legends As Teams Named For Charity Cricket Match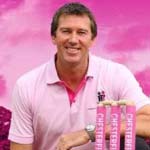 Thursday 11th July 2013 - Cricket coverage sponsored by AUTOWORLD
Aussie Legend Glenn McGrath has named a side packed with former Australia and England internationals as Derbyshire Legend Kim Barnett leads a Cricket Derbyshire side containing a further array of club legends for Monday's 'Chesterfield Turns Pink' Charity Twenty20.

While Damian Martyn. Ian Harvey, Phil Jacques and Jason Gillespie lead the Aussie contingent alongside captain McGrath, Yorkshire and England favourite Darren Gough will also be rolling back the years for the BuyMobiles.net McGrath Foundation XI. READ MORE...

Halfords Join Re-Cycle To Send Unwanted Bikes To Africa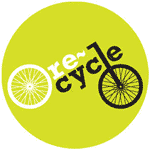 Wednesday 10th July 2013 Halfords' store in Chesterfield is to take unwanted bikes off customers' hands in an initiative to provide much needed affordable transport for communities in Africa.

For six days, from Thursday July 11th to Tuesday July 16th, Britain's biggest bike retailer is inviting customers to bring cycles currently lying abandoned in garages and garden sheds to any of its 460 branches.

Those donating bikes will be offered a 10% deal off the price of a brand new model as well as seeing their old two wheeler go to a good cause. READ MORE...
Loundsley Green Volunteers Receive Recognition From PM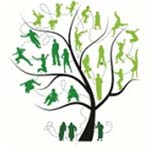 Wednesday 10th July 2013
A group of volunteers in Loundsley Green who created a vibrant community from a building due for demolition have been recognised today by Prime Minister David Cameron with a 'Big Society' Award.

The community centre now helps over 300 local people a week with skills ranging from business development to free basic IT classes for older people.

Loundsley Green Community Trust, a volunteer-run community development charity, was formed by local residents in 2010 to save the last... READ MORE...
'Owzat For A Great Set Of Pink Wheels!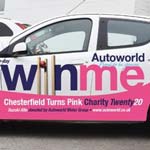 Tuesday 9th July 2013 Chesterfield Auto Retailer, Autoworld Suzuki - has entered into the spirit of the Chesterfield Turns Pink Twenty20 - by donating a pink car!

Chesterfield will turn pink on Monday 15th July, as Australian cricket legend Glenn McGrath spearheads a star-studded charity Twenty20 line-up in support of the McGrath Foundation, the Cricket Derbyshire Community Foundation and Breast Cancer Care.

And supporters, both at the ground and during the build-up, now have an opportunity to win a brand new Pink Suzuki Alto, with raffle tickets to be sold... READ MORE...
Mad Pride Comes To Derbyshire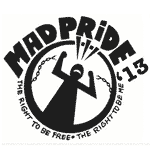 Friday 5th July 2013 Users of mental health services are being encouraged to celebrate mental health survivor culture and explore the positives of madness at events being held across Derbyshire.

Mad Pride is a global mass movement, starting in Toronto, Canada in 1993, which seeks to reclaim terms like 'mad', 'nutter' and 'psycho' from misuse, such as in tabloid newspapers.

The aim of Mad Pride is to re-educate the general public on mental health and the experiences of those that have used the mental health system. READ MORE...

Old Whittington's Gala Day Is A Hit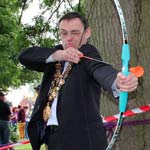 Friday 5th July 2013 Old Whittington Gala is a genuine community event and firstly, the Gala Committee would like to acknowledge, with thanks, the help of agencies and organisations without whose support the event would be difficult to stage. In particular, this years Gala sponsors, Julie and Manjit Sihota from the Nisa local store.

This year's gala was held on Saturday 29th June on The Village Green, keeping up with the 24-year tradition of holding such an event within the village. This year, the Gala's visitors enjoyed a fine, dry and warm day, with about two thousand local residents coming out to enjoy the sunshine, see what was on... READ MORE...
Local MP Toby Perkins Supports Successful Carer Project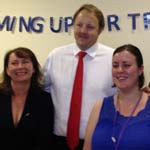 Monday 1st July 2013 Chesterfield MP Toby Perkins was invited back to the Derbyshire Carers Association on West Bars centre last week, to celebrate the achievements of its successful Carer liaison project.

A year ago the MP called on GPs to register anyone who takes on a significant care role for a member of their family.

Since then, the project has identified 500 new carers, engaged with 60 carers' champions and made vital strategic links within health settings to encourage carer focus and referrals. READ MORE...
Is It A Bird? Is It A Plane? Cancer Charity Fundraising Event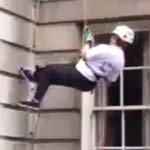 Sunday 30th June 2013
Anyone passing Chesterfield Town Hall on Saturday morning would have been forgiven for thinking George Clooney et al had motored into town to begin filming 'Oceans 14' in 'CHEZ' rather than 'LAS' Vegas, as 30 brave (or mad) individuals - including the Mayoress - attached themselves to rope and levered themselves down the side of the iconic building.

It was all in a good cause though, as staff from Chesterfield Borough Council and their partners Arvato took part in the Charity Abseil to raise money for two cancer charities. READ MORE...
Pupils & Staff Bed Down Outdoors After Homeless Plight Shock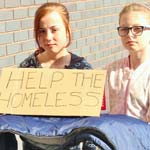 Friday 28th June 2013 Two pupils who were shocked by the number of homeless people they saw while on a school trip to London are holding a sponsored sleep-out to raise money for charity.

Abbie Topham and Sophie Ingham have persuaded around 80 staff and pupils at Shirebrook Academy to swap their warm beds for cardboard and sleeping bags for the night after organising the event on July 5th.

The girls, who are both aged 12, were inspired to act after returning from a visit to London where, in among the tourist attractions, they saw... READ MORE...
REQUEST FOR CHARITY VOLUNTEERS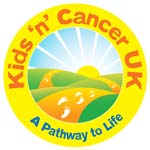 Chesterfield based Charity, Kids 'n' Cancer UK, are searching for much-needed volunteers!

Have you got a free hour a week, or even a free day a week maybe?

The Charity need volunteers for various roles to help organise and manage a HUGE fund raising initiative in Chesterfield, 'The Kids n Cancer UK Chesterfield Marathon'.

For further details, please contact Andrea at Kids 'n' Cancer UK via email at ahooley@kidsncancer.co.uk or on 07507 236407.
Star-Studded Fixture Announced As Chesterfield Turns Pink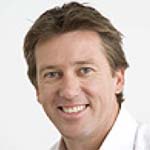 Thursday 27th June 2013 - Cricket coverage sponsored by AUTOWORLD Chesterfield will turn pink on Monday 15th July as Australian Test Cricket legend and Co-Founder of the McGrath Foundation, Glenn McGrath, spearheads a star-studded charity Twenty20 line-up in support of the McGrath Foundation, Cricket Derbyshire Community Foundation and UK charity Breast Cancer Care.

Players and supporters alike will don the colour pink in a charity Twenty20 fundraiser, Chesterfield Turns Pink, to increase breast awareness in young women, to support the UK Breast Cancer Care charity and to boost the McGrath Foundation's ongoing excellent work in Australia. READ MORE...
Bobby Davro To Support Local Charity On New ITV Show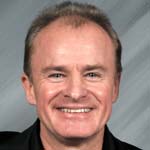 Wednesday 26th June 2013 Brand new entertainment show 'Your Face Sounds Familiar' is about to hit TV screens this Saturday evening and celebrity contestant, comedian Bobby Davro will be pledging his victory winnings to Chesterfield based charity Kids 'n' Cancer.

Bobby - along with five other famous faces - is taking part in the hilarious show, which sees them all do their very best to embody famous singers and performers from the music world.

Each week the six - Bobby Davro, Alexander Armstrong... READ MORE...
Preparations Well Underway For Old Whittington Gala 2013
Tuesday 18th June 2013 Well Dressing plans and preparations for the 24th Old Whittington Gala are well underway for Friday 28th and for the big day itself on Saturday 29th June 2013.

The Flower Festival at St Bartholomew's Church, Old Whittington, begins on Friday 28th June until Monday 1st July. This floral event is not to be missed, with it's large arrangements and wide variety of flowers. Then a 'cuppa and a cake' can be injoyed afterwards inside the Church.

The Well Dressing this year can again be seen outside the... READ MORE...
Armed Forces Get Free 'Crown' On Armed Forces Day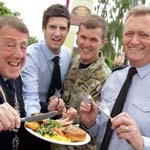 Tuesday 18th June 2013
Crown Carveries in Chesterfield are celebrating Armed Forces Day 2013 by treating all Army, Navy and Air Force men and women, past and present, to a free meal.

According to recent figures revealed by the MOD (Ministry of Defence), there are 4.6 million veterans across the country and over 176,000 current serving personnel who make up the current Armed Forces community, from serving troops to cadets and reservists across the Army, Royal Air Force and Naval Service; many of whom have risked their lives in battle to protect us back home... READ MORE...
Brampton Manor's Charity Challenge Launch At 'HogRoast 10'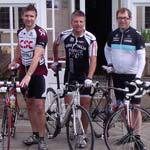 Monday 17th June 2013
Brampton Manor will be hosting 'HogRoast 10' very shortly and they have announced that the day will not just be about a fun time and great company - but will also see the launch of a huge adventure which will hopefully see thousands raised for Ashgate Hospice.

HogRoast 10, which takes place on Sunday July 7th, and costs just £7 - though Early Bird Tickets are available until the 30th of June at £5 - will feature local bands including 'The Stones' (fresh from playing Hyde Park the day before!) and the launch of Brampton Manor's Managing Director's daring Charity adventure! READ MORE...
Chesterfield Town Centre In The Pink During Race For Life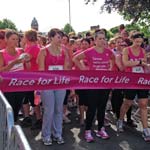 Sunday 16th June 2013 Chesterfield town centre was 'in the pink' this morning as the annual Race For Life event snaked it's way around the streets in glorious sunshine.

It's the fourth year that it's taken place in Chesterfield and saw thousands of women and girls take part in a 5km run, jog or walk from the Town hall to the finishing line at Queen's Park.

Started in Battersea in 1994, Race For Life is now a national event, with one of these races held in most town's across the UK giving people a chance... READ MORE...
Jack Lester Comes To Clowne For Kids n Cancer Charity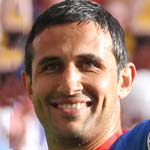 Saturday 15th June 2013 The Village Bar, Clowne, is pleased to announce they will be hosting an evening with ex Spireite legend Jack Lester on Monday 17th June starting at 7pm.

Tickets for the event are priced at £40 each and this will include a 3 course meal, 'meet and greet' with Jack plus photo and autograph opportunities, followed by an after dinner talk from the Legend himself.

The evening will prove to be both highly popular and hugely entertaining, therefore, the Village Bar advises those are interested to book early... READ MORE...
Ashgate Hospice Appeal For Desperately Needed Marshalls...
Thursday 13th June 2013 The Ashgate Hospice Midnight Walk is taking place on Saturday 22nd - Sunday 23rd June as reported HERE, however, they are in desperate need of marshalls to help keep the walkers safe as they take part in this annual fundraising event.

Over 500 walkers will set off and walk through the night on either a 6.5 mile route or a 13 mile route. The marshalls play a key role in this event, cheering and encouraging the walkers along and helping to make sure the event runs smoothly.

If you are able to give up your time it would be greatly appreciated... READ MORE...
Support Carers Week At Sainsbury's In Chesterfield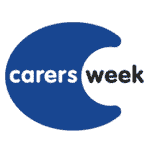 Friday 7th June 2013 The team at Sainsbury's Chesterfield are set to raise awareness of the role of carers looking after an ill, frail or disabled family member or friend in Chesterfield.

Carers Week takes place between the 10th and 16th June and both Sainsbury's colleagues and customers have the opportunity to find out more about the local support available as the store holds activities during the national awareness week.

In December 2010, Sainsbury's began their partnership with carers' charity Carers UK. The retailer has over 20,000 colleagues who combine... READ MORE...
PCC Alan Charles Shows His Support To Stop Animal Cruelty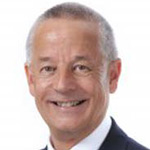 Tuesday 4th June 2013

Alan Charles, Derbyshire's police and crime commissioner (PCC) is showing his support for work against animal cruelty by spending a day on the road with one of the county's RSPCA inspectors on Thursday 6th June.

Mr Charles will visit some of the busiest areas for the animal charity and police in the Chesterfield area, along with experienced RSPCA inspector Dave McAdam and Wildlife Crime Officer PC Steve O'Callaghan, to get an idea of the types of animal welfare incidents and challenges faced by officers every day... READ MORE...
Will The Soap Stars 'Clean Up' At This Year's Charity Game?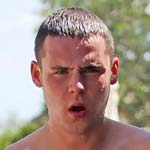 Wednesday 29th May 2013 This Sunday 2nd June, will see another great charity match take place, featuring soap stars and football legends who will grace (we use that term loosely!) the pitch at Glapwell FC.

Jamie Walker's 8th Charity Football game will feature stars such as Danny Miller (ex-Emmerdale and now of Scott and Bailey, pictured left) and Dancing on Ice Star, Matt Lapinskas.

It's also been confirmed this week that Spireites' Boss Paul Cook and his Mansfield Town counterpart, Paul Cox, will don their boots to compete... READ MORE...
Eckington's Charity Classic Car And Bike Show Is Back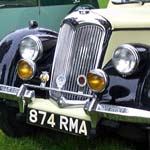 Wednesday 29th May 2013 Local charities are set to benefit from the ever popular Classic Car and Bike Show which will be held once again at Renishaw Hall, near Chesterfield (S21 3WB), on Wednesday 12th June 2013.

Hundreds of classic cars and bikes are expected for this annual rally which raises thousands of pounds for local charities. The event, which will be open from 3.00pm until 8.00pm, is attended by enthusiasts from all over the region and includes classic cars and bikes from all eras.

Organised each year by the Rotary Club of Chesterfield and... READ MORE...
Unique Memorial Honour For Hope Valley Charity Pioneer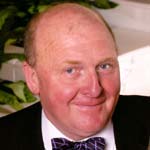 Wednesday 29th May 2013
Former Hope Valley businessman and pioneering charity worker Ian Charles, who died earlier this year, is to be given a unique honour for his campaign to educate young people in remote parts of The Gambia, by providing them with bicycles no longer needed in the UK.

Ian was the driving force behind Hope Valley Rotary Club's backing of a 'Jole Rider' charity initiative to source and collect pedal cycles of all shapes and sizes, arrange any necessary repairs and ship them to deserving children in Africa who live up to ten miles away from the nearest school. READ MORE...
A Day Of Remembrance At Chesterfield Crematorium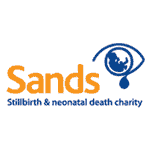 Tuesday 28th May 2013
Chesterfield Crematorium is holding an open day and service of remembrance for the public.

On the same day - Sunday 2nd June - the crematorium will open a baby memorial garden that has been developed in partnership with the Chesterfield branch of SANDS, the still birth and neonatal death charity.

Crematorium staff worked closely with SANDS members to develop the garden, inspired by J M Barrie's 'Peter Pan'. READ MORE...
Volunteers Required To Drive With Eyes Wide Shut!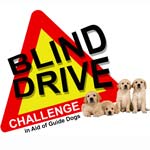 Tuesday 28th May 2013
Drivers have been invited to take up the challenge of testing their skills by driving with their eyes closed for charity.

The Guide Dogs Blind Drive will be held at Donington Park from 10am to 3.30pm on Saturday June 29th and will help the charity to raise vital funds and help blind and partially-sighted people to lead more independent lives.

Drivers will be 'assisted' by instructors from BSM in their dual-controlled cars who are donating their time for free for this great cause. READ MORE...

Mum Marches On With Tom's Golden Miles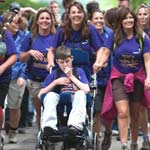 Tuesday 28th May 2013 Forty seven year-old Gillian Scotford of Dronfield is on the lookout for recruits to join her on Sunday 7th July, for the last seven miles of her way marked Peak District walk 'Tom's Golden Miles' to raise funds for the children's hospice which helps her care for her seventeen year-old severely disabled son Tom.

Caring nurse Gillian gave up her career to look after her three sons as two of them, Tom and Sam both have complex medical needs. Thomas was born with a serious heart defect, is severely brain damaged, has suffered three respiratory arrests and requires 24-hour care so is a regular visitor to... READ MORE...
Derbyshire CCC Announce Trio Of Charity Partners For 2013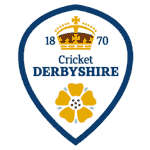 Friday 24th May 2013 - Cricket coverage sponsored by AUTOWORLD Cricket Derbyshire has announced its Official Charity Partners for 2013 - Sight Support Derbyshire, Derbyshire Community Foundation and Derbyshire, Leicestershire & Rutland Air Ambulance.

Cricket Derbyshire is committed to supporting their selected Charity Partners throughout the current season, including match-day experiences at Yorkshire Bank 40 and Friends Life t20 matches at the County Ground.

Following applications from a large number of charities and... READ MORE...
Make A Pledge To Combat Mental Health Stigma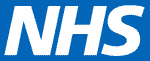 Tuesday 21st May 2013 Businesses across the county are being encouraged to sign Derbyshire's mental health and wellbeing charter to tackle mental health discrimination in the workplace.

With 1 in 4 people throughout the UK who will suffer from a mental illness at some stage in their lives, it is important that our local employers recognise and combat mental health discrimination and understand how they can support those individuals.

Derbyshire Healthcare NHS Foundation Trust and the Changing Minds Group are committed to engaging and working closely with local businesses to support them in keeping their employees mentally well. READ MORE...
Warmth Scheme Raises Dementia Awareness In Chesterfield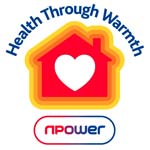 Tuesday 21st May 2013 To mark Dementia Awareness Week this week, 19th - 25th May, a warmth scheme working with vulnerable people in Chesterfield is raising awareness of the help on hand.

npower Health Through Warmth helps vulnerable homeowners, such as people with dementia, by installing or repairing heating and insulation.

The scheme is encouraging people who have family and friends with the disease to find out more about the support on offer. Since its launch in 2000, npower Health Through Warmth has worked closely with charities and other... READ MORE...
The Ashgate Hospice 'Midnight Walk' Is Back...
Monday 20th May 2013
The Midnight Walk is back - and for the first time, Ashgate Hospice is inviting men to join in the fun too!

Ladies - bring your other halves and lets get walking for Ashgate Hospice!

The Midnight Walk is a 6.5 or 13 mile walk that begins in Cliffe Park in Dronfield and takes a 6.5 mile route to Ashgate Hospice. If you decide to take the 13 mile route, you then follow the route back to Cliffe Park - sounds easy, but it most definitely is a challenge! READ MORE...
Brampton Manor's Body Transformation Challenge Triumph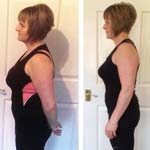 Thursday 16th May 2013 Over the last 3 months, Brampton Manor Fitness And Leisure Centre has been helping those who accepted the challenge to Transform their bodies and lives for the better and it's been such a success, they're doing it all over again - this time, raising money for Ashgate Hospice!

The challenge has now ended with the winner named as Marie Collins, who, as the pictures show, has completed an amazing transformation during the 12 weeks.

Marie says, "I will start with a big 'thank you', to Matt for introducing this challenge to Brampton Manor and his effort and support..." READ MORE...
Forwards Together Project Is Looking For Volunteer Support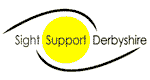 Monday 13th May 2013 The 'Forwards Together Project' is funded by the Big Lottery in conjunction with the Daily Mail.

The aim of the project is to help older people with a visual impairment and their companions or carers to come to terms with sight loss and live their life-style of choice. This is done by introducing them to other older visually impaired people who have already overcome the obstacles posed by sight loss, and who want to share and discuss challenges, common problems and solutions.

Earlier in the year, Derby and Chesterfield launched their Forwards Together Peer Support Groups. There were introductory activities at both groups and everyone was happy to join in. READ MORE...
Charity Begins... On the Pitch!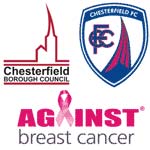 Monday 13th May 2013 A team from Chesterfield Borough council will be donning their boots and taking to the pitch at the Proact Stadium this coming weekend, to raise valuable funds for a charity which has helped many colleagues in their battle against breast cancer.

The Breast Cancer Care Trust is a national charity which offers vital information and support for women who are diagnosed with breast cancer and along with a helpline and website, run many events to raise funds to help against the battle with the illness.

It also provides nursing care and support for ladies before and after.. READ MORE...
ChildLine Offers Advice As Exam Pressure Builds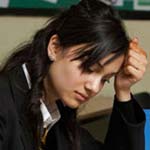 Friday 10th May 2013 ChildLine is reminding teenagers that help is available if they feel anxious or worried about exams.

Young people in Derbyshire will be amongst the millions of under 18s who will sit exams this summer. Last year, (2011/12), the ChildLine base in the East Midlands received 503 contacts from children and young people about exam pressure.

Ann Pulling, Area Manager for ChildLine in the East Midlands said: "The exam period can be a very stressful and anxious time for young people. We hear from lots of young people each year who are anxious, worried or panicking..." READ MORE...
Boxing Clever... Life After OzBox!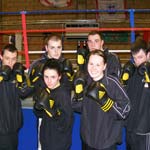 Wednesday 1st May 2013 Six young people who train with Derbyshire Constabulary's OzBox team have gone on to win bouts as amateur boxers.

The four young men and two young women have been working with OzBox, which is a non-contact, boxing-based fitness scheme, for a number of years.

In recent weeks they have all got in the ring for competitive bouts and all six were victorious. 18 year olds Kieran Carte, James Drury, Lewis Hopkinson and Elizabeth Allcock along with 15 year old Jade Ashmore and 21 year old Ben Gore all triumphed during the bouts held across Derbyshire. READ MORE...
Friends Of Spital Cemetery Thank 1st Calow Scouts For Help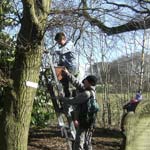 Monday 29th April 2013
One local charitable group has praised the efforts of another for their help in making the environment better for local wildlife.

The Friends of Spital Cemetery would like to give the 1st Calow (St Peter's) Scout group a big 'thank you' for their help in building and putting up various bird boxes in the Cemetery.

On Sunday the 14th April, various bird boxes were placed around the cemetery, including those for Owls, bats and robins, along with... READ MORE...
Derbyshire NSPCC - 'Child Abuse Must Stop Before It Starts'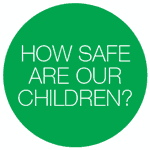 Tuesday 23rd April 2013 Fewer children are dying as a result of homicide, assault or suicide today, but disturbing levels of child abuse remain according to a new report from the NSPCC.

The children's charity, which runs local services to support vulnerable children and their families in Derbyshire, is calling for a new approach to child protection aimed at stopping child abuse and maltreatment before it starts.

According to 'How Safe are our Children', for every child in the UK subject to a protection plan or on child protection registers, another eight have... READ MORE...
Chesterfield Scout Group Hits The Jackpot!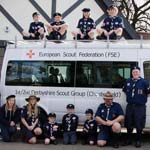 Friday 19th April 2013 A traditional scout troop from Chesterfield has received a funding boost, thanks to players of a charity lottery.

The 1st/2nd Derbyshire Scout Troop of the European Scout Federation was awarded £10,000 by People's Postcode Trust, a grant-giving charity, funded entirely by players of People's Postcode Lottery.

The scouts have used the money to replace their ageing minibus ahead of a trip to the Netherlands this summer for a European jamboree. The bus is used by all members and sections of the group including Otters, Cubs, Scouts & Rovers. READ MORE...
Arrests After Alleged Clothing Bin Offences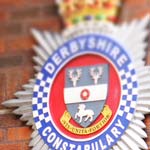 Thursday 18th April 2013 Two men have been arrested on suspicion of fraud offences after police found 40 clothing bins in three different counties allegedly being falsely advertised as collecting for charity.

The men, aged 48 and 53-years-old, were arrested in Carr Vale, Bolsover, yesterday (Wednesday, April 17th). Searches were also carried out at both of their houses.

Both men were arrested on suspicion of fraud by false representation and the 48-year-old man was also arrested on suspicion of drugs offences. They have been released on bail pending further inquiries. READ MORE...
Local BHS Stores Smash Easter Fundraising Target For NSPCC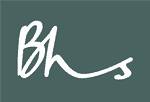 Tuesday 16th April 2013 The NSPCC is pleased to announce that local BHS stores in Derbyshire have helped raise £815 for the NSPCC during an Easter week extravaganza to support the children's charity.

Staff at the BHS stores in Derby and Chesterfield took part in a variety of fundraising activities including a sponsored non-uniform day (go green day), Easter bunny raffle and a cake bake.

In total, BHS stores across the UK raised over a fantastic £104,454 over the Easter week, from Friday 29th March to Saturday 6th April. Since 2008, BHS has raised over £1.2 million for the NSPCC and have committed to continue to raise money and make a difference through 2013/2014. READ MORE...

Join Chesterfield FC In Helping Arthritis Research UK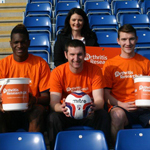 Thursday 11th April 2013 Based in Chesterfield, Arthritis Research UK work to take the pain away from the one in six people in the UK living with arthritis.

By funding high-quality research and providing information on all different types of arthritis, Arthritis Reserach UK help the ten million people living with arthritis in the UK to remain active.

Join them this weekend at the Proact Stadium for the match against Bradford City on Saturday 13th April, as Chesterfield FC are fully behind Arthritis Reserach UK in trying to help increase their vital funds and awareness... READ MORE...
Red Noses And Big Smiles At The Devonshire Arms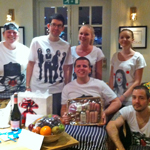 Wednesday 10th April 2013 The team at award winning pub and restaurant, The Devonshire Arms at Middle Handley, put a smile on customers' faces as they raised more than £500 for Comic Relief.

Head chef Tom Lawson, sous chef Craig Middleton, junior chef Simon Maw and commis chef Jodi Wilson competed against each other in a Great British Menu style competition, to create a series of dishes that were served at a special Red Nose Day dinner.

To support the charity, 50p from the sale of every starter and... READ MORE...
Give A Dog A Home For Guide Dogs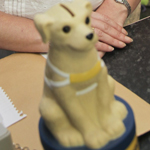 Tuesday 9th April 2013 Guide Dogs for the Blind are currently seeking homes for 500 puppies! But these four legged friends don't require food, water, vet's appointments or grooming, they just need to be fed with coins and emptied regularly...

The dogs are, in fact, Guide Dog's new delivery of collecting boxes and they are appealing for local shops and business to find a home for them. The dogs are key to the charity's fundraising efforts as it receives no statutory funding form the government or any other body and is reliant upon the generosity of donors and legacies. READ MORE...

Claire's Fund Raising Success For Red Nose Day And UNICEF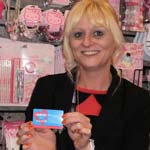 Monday 8th April 2013
Claire's, based in Chesterfield's Vicar Lane Shopping Centre, raised £321.00 for Comic Relief back in March.

They donated £2.00 from every ear-piercing they carried out plus their sales of Comic Relief merchandise.

Manager, Chris Anderson (pictured) said: "We are delighted with the response from our customers for a very worthy cause and would like to say a big thank you to everyone involved." READ MORE...

Celebration Evening To Aid NE Derbys Charity DLRAA Appeal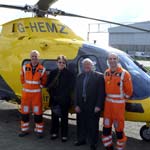 Wednesday 3rd April 2013 People in North East Derbyshire are being invited to enjoy a fund-raising evening of entertainment next month, in aid of a local air ambulance charity.

Cllr Ken Savidge, Chair of North East Derbyshire District Council, is to host the black tie celebration evening in aid of his 2012/13 charity appeal for the Derbyshire, Leicestershire and Rutland Air Ambulance (DLRAA).

Tickets are still available for the event, which is being held on Friday 3rd May at the Casa Hotel in Chesterfield. READ MORE...
Stagecoach Couple Going The Extra Mile For Cancer Charity
Wednesday 27th March 2013 A Chesterfield couple are getting in gear for a month of fundraising and charity events.

Lesley Grozier and partner Brian Banton, who work for Stagecoach in Chesterfield, will be raising cash for Chesterfield Hospital Cavendish Ward and breast cancer care throughout April.

Lesley, 50, who has worked for the leading bus operator for 34 years, was diagnosed with breast cancer in April 2012 and has been visiting the hospital for chemotherapy and treatment. READ MORE...

Singing For Sands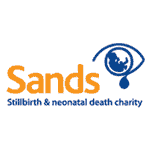 Monday 25th March 2013 Singing for Sands is a musical event taking place at the Speedwell Rooms, Staveley on 6th April, to raise money in memory of Luke David Ions for our Baby Memorial Garden Fund.

Tickets are only £8 each and all proceeds go to the fund!!

If you can't attend but would like to support, there are raffle tickets for sale (£1 each or £5 per book) and there are some amazing prizes including 2 tickets for the "We Will Rock You" musical at Sheffield Arena, Horse riding lessons, Days out at Gullivers and Hardwick, £50 Box of Thorntons Chocs, and more. READ MORE...

Chesterfield Schools Public Speaking Competition 2013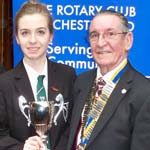 Monday 25th March 2013
The final of the Chesterfield Schools' Public Speaking Competition 2013 was the highlight of the club's annual Ladies Day held at the Olde House, Newbold, Chesterfield on Friday 22nd March 2013, with the three finalists judged by their audience.

The finalists were Laura Norman and Beatrice Soakell from Netherthorpe School, and Hannah Rodger from St Mary's High School. Finalist Leroy Wagstaffe of Hasland Hall Community School was unable to attend due to illness. The speeches were amusing, original and delivered with impressive confidence. READ MORE...
Son Does Desert Trek In Memory Of Mum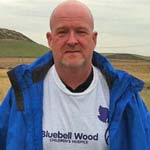 Wednesday 20th March 2013 Dedicated fundraiser, Richard Horn from Crowe Edge, is set to trek across the Jordan desert and mountains this April in aid of Bluebell Wood Children's Hospice in Sheffield.

The 46 year-old HGV driver will embark upon this incredible journey through the desert in memory of his Mum, who sadly died of cancer in 2010.

The Jordan Desert Trek entails five days of trekking, starting at the Dead Sea and finishing in the red rock city of Petra. It covers mountain and desert terrain using ancient trails and will involve around eight hours of trekking... READ MORE...
Auto Windscreens Takes £££s For Red Nose Day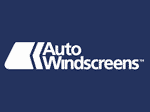 Wednesday 20th March 2013 It was no ordinary day at Auto Windscreens in Chesterfield last Friday as the customer contact centre swapped windscreen repair calls for Red Nose Day donations, taking £££s for Comic Relief.

Auto Windscreens' employees also raised over £1,000 for the cause through a gruelling English Channel rowathon, fun fancy dress, cakes sales and an auction.

Donated auction items included signed boots from new F1 driver Max Chilton, Chesterfield Football Club tickets, a Topflight Autocentre MOT and meals at Casa Hotel, Twin Oaks Hotel and Sheffield's Double Tree Hilton Hotel. READ MORE...

Scale The UK's Highest Peak In September For The NSPCC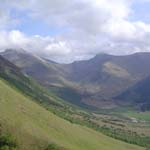 Tuesday 19th March 2013 Derbyshire people with a sense of adventure are being invited to relive yesterday's childhood feeling of being on top of the world, by climbing the UK's highest mountain to help protect today's children.

The NSPCC is looking for a team of over 100 people from across the UK to climb Ben Nevis and raise £60,000 in sponsorship to support the charity's vital work with vulnerable children and families in Derbyshire and across the UK.

Situated in the heart of Scotland's stunning western Highlands, Ben Nevis is the UK's highest peak, standing at 1,343 metres, more than 4,400 feet. READ MORE... 
Nursery Rhymes Boost Red Nose Day Appeal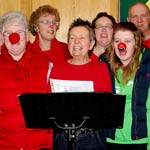 Monday 18th March 2013
Members of Ashover Celebration Choir abandoned their traditional church music practice on Monday evening - to sing nursery rhymes.

They were joined by family and friends for a 25-minute 'singathon' in the village Bassett Rooms, to mark the 25th anniversary of Red Nose Day which raises cash to help transform the lives of needy people of all ages at home and abroad.

Led by musical director Ruth Russell, the group sang their way through a programme of children's songs before breaking off to enjoy... READ MORE...

Hair Raising Event For Red Nose Day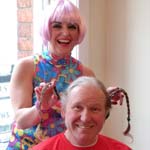 Monday 18th March 2013 A lifelong commitment to long hair has come to a sudden end for Chesterfield-based Pete Fessey, after he agreed to have his flowing locks shaved off to raise money for Red Nose Day 2013.

His employer Grass Routes - part of the Macintyre Group - is fully behind Pete's decision and is helping him to raise funds.

On Friday 15th March at 1pm, Hairdresser Elyssa Crockett from Mark Roberts Hair Salon in Chesterfield took hold of the razor and gave Pete probably only the second haircut of his life. READ MORE...

Fancy Dress Fund Raising For Children's Hospice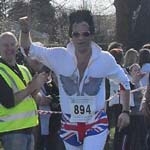 Friday 15th March 2013 A team of Architects from Chesterfield are dusting off their running shoes this weekend as they prepare for the Dronfield 10km on Sunday 17th, choosing local children's hospice Bluebell Wood as their cause.

The group of 15 runners, who work at WCEC Architects, Carrwood, are familiar faces at the Dronfield 10km as they participate each year in support of a charity.

Last year's event saw colleague and team member Jon Godwin bring fun to the run, when he participated in a classic Elvis Presley costume that grabbed the attention of the crowds, as will his extravagant outfit choice this time around. READ MORE...

Hunger Is On The Menu For Chesterfield MP Toby Perkins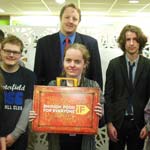 Wednesday 13th March 2013 Anti-Poverty campaigners from across Chesterfield met at Oxfam's Knifesmithgate branch to discuss International Aid with their MP, Toby Perkins.

Shocking figures indicate around a billion people globally are suffering hunger. Oxfam believe the issue can be addressed if the UK honours its 40-year-old promise to spend 0.7% of GDP on International Aid and corruption can be eradicated in the third world.

Oxfam, backed by Mr Perkins, have launched their Enough Food for Everyone IF campaign to enshrine the 0.7% aid commitment in legislation... READ MORE...
2013 Dates Fixed For Two Charity Classic Car & Bike Shows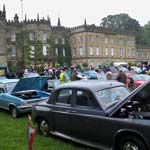 Monday 11th March 2013
The Rotary Club of Chesterfield has announced that it's popular Classic Car and Bike Show - sponsored by Autoworld Chesterfield - will be back again this year at Renishaw Hall, near Chesterfield (S21 3WB), and will be held on Wednesday 12 June 2013.

Hundreds of classic cars and bikes are expected for the annual rally which raises thousands of pounds for local charities. The event, which will be open from 3.00pm until 8.00pm, is attended by enthusiasts from all over the region and includes classic cars and bikes from all eras. READ MORE...
Treetops Tots In Barlborough Learn The Value Of Giving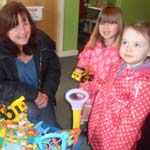 Monday 11th March 2013 Lessons aren't just about counting and spelling at one local nursery, as their children recently learned the value of sharing and giving - by selecting some of the nurseries unused toys to donate to a local toy library.

Children at Treetops nursery, Barlborough, had spent time talking about children who may not be as fortunate to have as many toys as themselves on offer, or attend a nursery where they regularly have access to many wonderful and exciting resources.

After discussing this, the children decided to give away some of... READ MORE...
'I Race For Life For Mum' - Chesterfield Event Organiser Sarah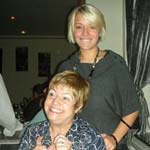 Tuesday 5th March 2013 As Mother's Day approaches (Sunday, March 10th), a Yorkshire woman who is in her first year as a Race for Life organiser will be thinking of the loss of her own mum who inspired her to take up the job.

Sarah Threadgall, aged 22, is the new Event Manager for this year's 5k event at Chesterfield.

In 2002, when Sarah was just 12 years old and her brother Richard 14, mum Liz, was diagnosed with breast cancer, aged 50.  Liz had a mastectomy, then underwent chemotherapy, and radiotherapy. READ MORE...
Can You Offer A Home To Jack?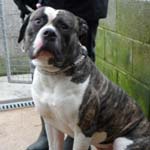 Monday 4th March 2013

This adorable chap is Jack and he has been in NEDDC's kennels for a long time after being picked up by the dog wardens.

Described as a 'gentle giant' by officials, they are now looking for a home for him. They also say that he is good with other dogs.

If you would like to know more about him, or think you can help, then please call the Dog wardens on 01246 231111.
Ashover's Community Car Service To Continue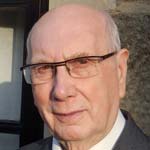 Monday 4th March 2013 People using Ashover's popular community car scheme, which looked set to fold following the loss of its local office, have been assured that accommodation and funding issues have now been resolved and that the service will be expanded and continue to operate throughout the parish.

Scheme spokesman John Wardle (pictured) said this week that 'a potential closure' had been averted and a stronger service put in its place.

Discussions with Derbyshire County Council and organisers of Chesterfield and Amber Valley community care schemes had enabled a rescue... READ MORE...
Chefs Compete - Great British Menu Style - For Red Nose Day!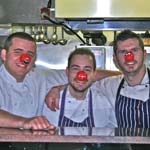 Thursday 28th February 2013 The team at the Devonshire Arms in Middle Handley are aiming to put a smile on costumers' faces with their own Comic Relief version of the 'Great British Menu' competition!

The award winning pub and restaurant's Head Chef Tom Lawson, Sous Chef Craig Middleton and Junior Chef Simon Maw will be competing against each other to create a series of dishes that will then be served at a special Red Nose Day dinner on March 15th.

Since last weekend and over the next two weekends... READ MORE...
MP Dennis Backs Campaign To End World Hunger 'Scandal'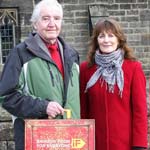 Tuesday 26th February 2013
Veteran Labour MP Dennis Skinner has thrown his weight behind a Brackenfield (Ashover) woman's campaign to halt the 'scandal' that sees two million children die from malnutrition every year, in a world that produces more than enough food to feed them.

Ashover Church member Sue Crookes has joined thousands of UK supporters of the 'Enough Food for Everyone IF' campaign to demand that the British government address the root causes of hunger when Chancellor George Osborne presents his budget on March 20th. READ MORE...
Spireites' 'Shared Shirts' Offer Sporting Hope For Tsumeb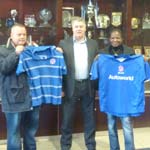 Monday 25th February 2013 2013 sees Chesterfield and Tsumeb celebrate the 20th anniversary of their twinning partnership and there are many activities planned to help focus on the milestone.

One of those saw Chestefield FC organise a "Share your shirt with Tsumeb" appeal where supporters were asked to donate any old shirts they may have to help further sporting participation in Tsumeb.

The club and twinning officers now wish to offer a huge thanks to all supporters who brought in their no-longer-needed shirts and say they'll make... READ MORE...
Twiggs' Dismay As Sir Ranulph Quites Antarctic Expedition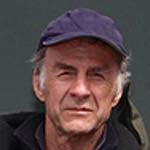 Monday 25th February 2013 The team at William Twigg Matlock Ltd has sent a message of commiseration to Sir Ranulph Fiennes in Antarctica, after frostbite forced him to pull out of the attempt to lead an expedition bidding to become the first to cross the polar icecap in winter.

As we reported last week, Twigg's have produced the special 'skoots' which the Ice team are using to transport essential supplies of fuel for their tractors during 'the coldest journey on earth'.

Twigg's director Richard Tarbatt said this week... READ MORE...
Woofs And Wellies Dog Walk For Ashgate Hospice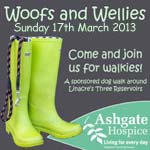 Friday 22nd February 2013 Get yer wellies on, 'cos Ashgate's going walkies again! Woofs and Wellies is back, especially made for man's best friend, and the third Ashgate Hospice Sponsored Dog Walk around Linacre's Three Reservoirs.

Woofs and Wellies is a sponsored dog walk around the beautiful Linacre Woods to help raise vital funds for Ashgate Hospice. The 4.5 mile route will begin at Ashgate Hospice and take you round a circular route through Linacre Woods and back to the Hospice. Plus, as a special thank you to your lovely dog for their effort and generosity, they will receive a special medal they can wear on their collar with pride, a certificate, plus a goody bag just for them! READ MORE...
VIP (Very Important Puppy) Visits Sainsbury's Dronfield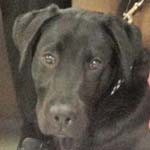 Wednesday 13th February 2013 A VIP - very important pup - visited Sainsbury's in Dronfield on Tuesday 29th January to say thank you for setting it on a journey to becoming a guide dog.

Little Dawson is now 5 months old but has already learned many of the basic obedience commands that will be used when he goes out into the world as part of a Guide Dog partnership.

Although this is Dawson's first visit, the staff at Sainsbury's has heard all about his progress over the last few months since they raised £5,000... READ MORE...
Local Man Celebrates 500 Shifts Volunteering For ChildLine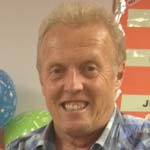 Monday 11th February 2013 Chesterfield resident Mike Hasty has recently celebrated his 500th shift volunteering for ChildLine, the free and confidential helpline service for children and young people.

He has also signed up to volunteer for the new ChildLine Schools Service, which aims to ensure children have an understanding of abuse in all its forms, including bullying, and know how to protect themselves and seek help if they need it.

63-year old Mike has worked with children most of his life in his role as a teacher and has always had a desire to give something back to society. READ MORE...
Rotary Burns Night Celebration Helps New Charity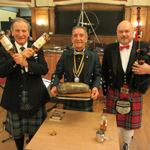 Thursday 7th February 2013 A traditional social event to celebrate the life of Scottish poet Rabbie Burns has also ended up helping local people recovering from drug and alcohol addiction in the Chesterfield area.

The Rotary Club of Chesterfield held its annual Burns Night Celebration at the Winding Wheel in Chesterfield on Monday 28th January 2013.

A 'Roll-a-Coin' competition raised £120 for the recently launched local charity 'Hope Springs Recovery Centre', a support centre based at Springwell House, Newbold Road, that aims to provide crucial additional support for... READ MORE...
Steelers' Heather Runs London Marathon For Team Bluebell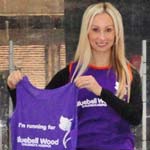 Tuesday 5th February 2013 Heather Finnerty, wife of the Sheffield Steelers coach Ryan, is pulling on her trainers and running the London Marathon for local children's hospice, Bluebell Wood.

Canadian-born Heather became involved with the hospice after Ryan and the team visited back in December, as they are keen supporters of the charity. She was incredibly touched after hearing about their work from Ryan and as a result offered her services as a volunteer as she is a qualified counselling psychologist.

Bluebell Wood offer care and support to local children... READ MORE...
Sainsbury's Reach Half Way In Charity Target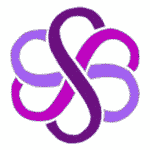 Friday 1st February 2013 Sainsbury's Chesterfield have said they are proud to announce that they have reached the half-way stage into their year-long partnership with Specialist Stroke Services and, thanks to the support of the Chesterfield community, the partnership has achieved great success so far with £6,455 raised for the charity.

Back in June last year, the store announced that Specialist Stroke Services will be their Local Charity partner for the next twelve months, following votes from customers. The charity provides care for survivors of strokes and their families in North Derbyshire. READ MORE...
Drop The Pounds (But Save A Few Too!) With Chester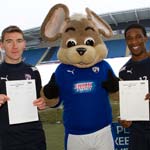 Wednesday 30th January 2013 After over-indulging on cheese over the festive period, Chesterfield's mascot, Chester the Fieldmouse, is on a mission to get healthier and lose a bit of his excess weight!

Chester has decided to issue a challenge to the people of Chesterfield and North Derbyshire to join him in his quest. As an extra incentive and to add motivation, Chester is asking those taking part to seek sponsorship which will be shared equally between the Chesterfield FC Community Trust and Prostate Cancer UK.

The Community Trust is the club's charity, working in the local... READ MORE...
Bluebell Wood Has The X-Factor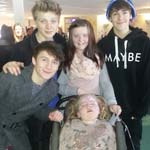 Monday 28th January 2013 Children and families at Bluebell Wood Children's Hospice were jumping for joy today as they received a very special surprise visit from several of the X Factor contestants!

The North Anston based hospice was taken over for a few hours by the talented singers and their dancers including District 3, Union J and Christopher Maloney, from the popular ITV1 hit show.

The X Factor tour begins tomorrow night in Manchester and some of the artists took time out of their schedule to visit the children at Bluebell Wood. READ MORE...

Chesterfield Entrepreneur Puts Trust In Prince To Help Teens
Tuesday 22nd January 2013 One young entrepreneur from Chesterfield is showcasing an innovative online company, which he hopes will help teenagers, and their parents, face up to life's challenges.

Jack Vennard, 31, says that he was inspired to run his own business after meeting CASA and Global Brands owner Steve Perez in 2002 over a decade ago, "I was overwhelmed by him! He's such an inspiration and I wanted to be like him."

It proved to be a hard road, "I left the Royal Marines and put a business plan together to put together an alcoholic drinks company but was a little less educated and prepared, so didn't get that off the ground. I went to university and took a Business Studies degree to prepare myself..." READ MORE...
Tenants Sign Up For Chesterfield FC Community Hub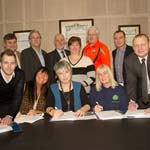 Tuesday 22nd January 2013 Plans for Chesterfield FC's £1.5m Community Hub Facility have taken a major step forward after five organisations agreed to become tenants of the area in the Midlands Co-operative Community Stand at the Proact Stadium.

Derbyshire County Council, Seren Holdings and Club Taxis have all exchanged contracts with the club's Community Trust while Leonard Cheshire Disability and MacIntyre are poised to follow suit.

Chesterfield FC Community Trust director John Croot... READ MORE...
Business Owners: You Can Be Heroes - For More Than One Day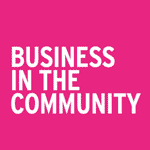 Tuesday 15th January 2013 If you are a local business owner - are you a hero? A local business charity is asking if you would consider it - by accepting a Royal invitation - from HRH Prince of Wales himself, to help local community organisations achieve their potential and be successful.

How can you do this? By simply volunteering your skills. Why? Because your skills and commitment are needed within your community to help it succeed.

Last week, Prince Charles was interviewed by 'This Morning' as part of their 'You Can Be Heroes' campaign, which is highlighting the work... READ MORE...
Chesterfield Fighter Boxes Clever For Charity
Friday 11th January 2013 Greg Scott-Briggs is happy to be written off before he meets a knock-out king in Derby next month.

Scott-Briggs has been matched with Wayne Evans on an EBF-sanctioned show at the Assembly Rooms, Derby on Sunday, February 17th - and the Chesterfield veteran knows he's tipped to lose their cruiserweight clash.

Evans impressed when he raced to a one-round win on the last show in Derby - but Scott-Briggs reckons he will stop the Doncaster power puncher's climb up the EBF ratings, "I'm told he's a fast starter, a big puncher..." READ MORE...
You Think Your Pet Is Special? Could It Be A VIP?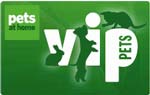 Friday 11th January 2013 Pets at Home Chesterfield are hoping to find the winner of a national competition here on their doorstep.

The chain is calling for animal lovers from the area to nominate pets that they have re-homed, for a chance to be crowned 'the face' of its new reward scheme, the Very Important Pet (VIP) club.

The search for VIP nominations is now under way across the country and entrants should share their re-homed pet's story and explain why their pet is so important to them. READ MORE...
Guide Dog 'Dawson' Bought By Sainsbury's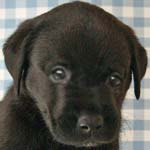 Monday 7th January 2013 After a lot of fun and fundraising to reach their £5,000 target, Sainsbury's in Dronfield has now received a photo of the Guide Dog puppy they named Dawson, aged six-weeks-old.

Over the next 12 months, staff at Sainsbury's will hear what little Dawson has been up to as they receive a puppy birth certificate, personalised updates on his training and a final photo as he leaves his puppy walker to go to Guide Dog Training School.

They will also meet up with Dawson in 'person', so they can see... READ MORE...
Mary Awarded BEM For Services To The Community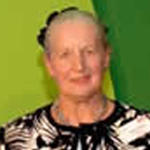 Friday 4th January 2013 Trying to persuade Milltown's Mary Wardle to stand still long enough to answer just a few questions about her award of the BEM in the New Year Honours List is no easy task. It's a bit like trying to catch the wind.

For a woman of, dare we say it, 78, Mary's got more stamina and enthusiasm for good works of one kind or another than most people half her age. Nobody knows that better than husband John. "Catch the wind?" he says, when asked if Mary ever stays in one place more than a few minutes, "She's more like a whirlwind..."

There's a mix of both admiration and frustration in John's voice... READ MORE...
On Behalf Of Children Throughout Chesterfield - Thank You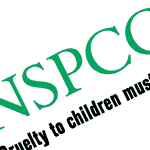 Friday 28th December 2012 As the year closes, we have received a message from the NSPCC's Sharon King, Community Fundraiser for Derbyshire and she has asked for it to be published in full.

"As we enter a new year, I would like to say a personal thank you to all of your readers in Derbyshire who have helped support the NSPCC throughout 2012.

"It has been an incredibly busy year for the NSPCC both locally and nationally. Many people will have seen or heard about the Jimmy Savile sexual abuse inquiry in the media. As of early December, the NSPCC and the police... READ MORE...
Chesterfield College Building Named After Inspirational Mark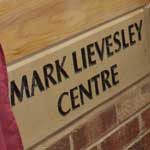 Thursday 20th December 2012 Chesterfield College's construction workshop has been renamed in tribute to Brickwork Lecturer, Mark Lievesley who sadly passed away in May 2012.

An inspirational and popular Brickwork lecturer, Mark suffered from Sarcoma, a rare form of cancer and, after learning the illness was terminal, dedicated himself to raising money for leading charity Sarcoma UK via a series of fundraising events at the end of 2011.

In total, Mark and his colleagues raised an impressive £12,000. READ MORE...
Bolsover Christmas Light Display For Kids 'n' Cancer Charity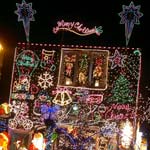 Wednesday 19th December 2012 Wayne Skinner of Bolsover in Derbyshire does a charity christmas lights display at his house every year and has chosen to do it for the Kids 'n' Cancer Charity this year.

North View Christmas Display is a musical, computer controlled, Christmas Light display on a house in Bolsover (Postcode - S44 6JE) doing their best to bring visitors something new and different that will put a smile on the faces of both young and old!

Each year, they choose a different charity to recive the donations raised by visitors to the display. READ MORE...

It Won't Be Lonely This Christmas For Older People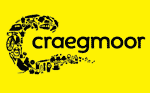 Wednesday 19th December 2012 Following recent research and national media reports of the increasing problem of loneliness for older people during the Christmas period, Craegmoor has announced it is offering bespoke care packages designed to enable people to join in the festive celebrations, or to give carers a short break at a busy time of year, including short stay and an offer for couples.

Willows Chesterfield care home will be one of those opening its doors to welcome individuals and couples during December and January to help them avoid being alone over Christmas and during the dark, winter days of the early New Year. READ MORE...
Chesterfield Charity Chosen As Film Subject By Top Filmmaker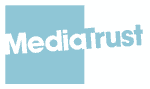 Monday 17th December 2012 A Chesterfield-based charity has been given the opportunity to tell its story by national communications charity Media Trust, Sainsbury's and Google.

Specialist Stroke Service has been selected for the Untold Stories scheme, which matches small charities with top filmmakers who volunteer their time to create professional films that demonstrate the impact of the charities' work.

Specialist Stroke Service is one of 25 charities selected to take part in the eighth series of Media Trust's Untold Stories scheme, which has produced more than 175 films for small charities working in a wide range of areas including disability, community, race relations, sport, arts and the environment. READ MORE...

12 Marathons In 12 Days - The HOPE Tour Comes To Town
Friday 14th December 2012 A team of recreational runners are tackling the biggest challenge of their lives this December in an attempt to raise £250,000 for charity HOPEHIV.

The HOPE Tour comprises an astonishing 12 marathons in 12 days, each runner attempting to cover 314.4 miles, and reaches Chesterfield's Crooked Spire tomorrow via Sheffield and Dronfield.

Sarah O'Neill, 31, Meredith Bochmann, 35, Kerry McCarthy, 33 and Matt Pullen, 37, started their challenge in North Yorkshire... READ MORE...
"Thank You" From Chesterfield's Inner Wheel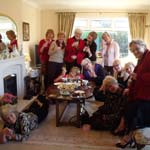 Thursday 13th December 2012 Members of the Inner Wheel Club of Chesterfield are pictured celebrating their 2012/2013 year so far and would like to thank the staff at Chesterfield Post for reporting our activities and Charitable works this year.

A Happy Christmas to you all and to all those who have supported our events, Chesterfield Market Stall, knitting Fish and Chip Jumpers, attending our Christmas Extravaganza at St Thomas' Church.

Congratulate yourselves Chesterfield residents... READ MORE...
Piano Memorial To Ashover Music Festivals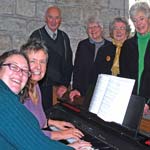 Tuesday 11th December 2012

Ashover's All Saints Church has been presented with a new, state-of-the-art electronic piano by organisers of the very successful classical music festivals which were staged in the village for almost thirty years, purchased with funds that remained after all invoices were paid for the final festival in 2010.

The piano was officially handed over to the church on Sunday when the Rector, the Revd. Ralph Lawrence, described it as "a most generous gift to the whole community". READ MORE...

Rise In Young Calling ChildLine About Self-Harm And Suicide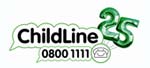 Wednesday 5th December 2012 The number of young people seeking help from ChildLine about self-harm has soared by more than two-thirds (68%) in the last year, new figures reveal today, Counsellors have also handled a 39% rise in contacts about suicide.

The dramatic increases mean there are nearly 80 counselling sessions every day about these issues, which are being driven by teenagers under increasing pressure.

The most recent figures show that last year (2011/12) ChildLine volunteers at the East Midlands base in Nottingham took part in 1,137 counselling sessions with children and young people... READ MORE...
A Festive Christmas Evening Of Music In New Whittington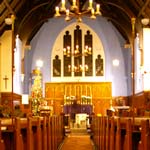 Tuesday 4th December 2012

A festive evening of Solo Music and Carol Singing takes place at St Barnabas Church, Albert Road New Whittington this Friday, 7th December at 7pm.

Featuring the church's resident Organist / Oboeist Adam Parrish, as well as guest Organists Geoff Grattan and Ken Ellis.

Everyone is welcome, entry is FREE and there will be Mince Pies and a hot drink! Any donations will be gratefully received and go towards the Church Funds.
Could YOU Handle A Guide Dog Puppy?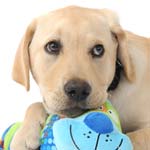 Monday 3rd December 2012 Guide Dogs' is appealing for volunteers in Derbyshire, South Yorkshire and Nottinghamshire to socialise guide dog puppies, a volunteering role known as 'Puppy Walking'.

These crucial volunteers provide the full-time care and education of a puppy from six weeks of age until they are between 12 and 14 months old when the puppies are then returned to the charity to begin their formal guide dog training.

Puppy walkers prepare guide dog puppies for their working life ahead. This consists of familiarising them with different environments... READ MORE...
Food For Thought This Christmas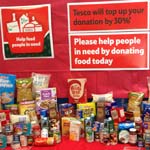 Monday 3rd December 2012 Christmas is not far away and for some families already struggling to put food on the table ,this coming period will represent more strain and stress.

There is help at hand for families though and, this weekend, a national charity that helps those struggling to provide food for their families was spreading the word and receiving donations in Chesterfield.

Food banks are run by The Tussell Trust, which has a network of depots providing emergency food to thousands of people nationally each year... READ MORE...
Derbyshire Police Arrest Children 76 Times A Week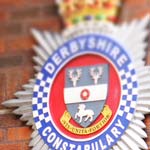 Monday 3rd December 2012 Derbyshire Police arrested children 76 times a week on average last year, figures obtained by the Howard League for Penal Reform reveal today.

New research by the charity shows officers made 3,938 arrests of boys and girls aged 17 and under during 2011.

However, in a huge success for the Howard League's campaign to reduce the number of child arrests, the figures represent a fall of 30% since 2008, when 5,608 were recorded. READ MORE...

Inner Wheel Support Ashgate Hospice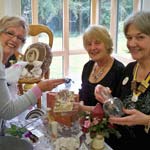 Friday 30th November 2012 Members of the Inner Wheel Club of Chesterfield held their Christmas Extravaganza on Thursday 15 November at St Thomas' Church Parish Centre, Brampton, and raised around £1,400 for Ashgate Hospice.

The event included a variety of stalls selling handicrafts, preserves, jewellery, cosmetics and Christmas gifts, with many of the items being hand-made by the members themselves. Light refreshments were also served and helped create a convivial atmosphere.

Chesterfield Inner Wheel President Adrienne Handley said... READ MORE...
Chesterfield Charity's Red Carpet Treatment For Sick Children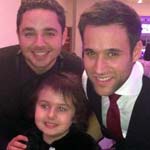 Thursday 29th November 2012 A Chesterfield based charity, which helps sick children throughout the UK, held a glamorous 'red carpet' themed inaugural ball at the Casa Hotel this weekend.

Kids'n'Cancer was launched in the spring of this year and has already helped several children travel to the USA for revolutionary Proton Therapy treatment, which is currently only available in America but is believed to be more beneficial and less traumatic than conventional treatments for some cancers.

The evening saw guests greeted by Vegas Showgirls... READ MORE...
Santa Arrives At Chesterfield Co-Op In Red Hot Fire Engine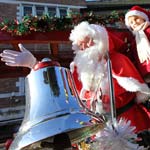 Thursday 29th November 2012 Santa Claus arrived in style at the Midlands Co-operative department store on Elder Way, Chesterfield when he chose to travel via a vintage Fire Engine rather than his usual reindeer-drawn sleigh - and was greeted by excited families awaiting his visit.

Santa then made way to his grotto based on the second floor of the department store where colleagues were dressed up as Santa's helpers. Children had the chance to get their photograph taken with Santa after telling him what was on their wish-list.

Proceeds raised from the photoshoot where donated to... READ MORE...
The Mayor's Charity Appeal Christmas Coffee Morning
Tuesday 27th November 2012 The Mayor of Chesterfield holds his Charity Appeal's Christmas Coffee Morning this Thursday, 29th November from 10am to 1pm at the Town Hall, Rose Hill, Chesterfield.

Admission is just £1, including a free drink and you can enjoy a stroll around the various stalls to look for that extra special Christmas present. Cakes, a Tombola, Christmas Cards, Grand Raffle prize draw and lots more.

All proceeds raised goes to the Mayor's chosen charities of the Nenna Kind Cancer Support Centre, Armed Forces Chesterfield, Staveley Armed Forces and Veterans Association and Shoe Boxes for Afghanistan.

The Mayor's Parlour will also be open for visitors to see the civic insignia and historic memorabilia.
Ashgate Croft School Charity Shop Opens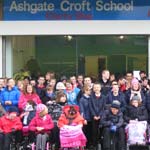 Tuesday 27th November 2012 Ashgate Croft School students and staff are opening a charity shop on the row of shops off Cuttholme Road in Loundsley Green.

The shop will be run by volunteers, staff and students from the school.

It will be open initially, from 9.30am to 2.30pm Monday to Saturday.

Whilst working in the shop, students will gain qualifications in Maths, English, Vocational Skills and Personal Skills. READ MORE...

Making A Difference To Children's Lives In Chesterfield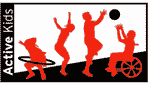 Tuesday 20th November 2012 Since it's launch seven years ago, one supermarket scheme to donate equipment to organisations in order to combat obesity and encourage activity, has now donated a staggering £123 million to kids across the UK.

Nearly £2 million of that funding has gone into Derbyshire schools alone.

And now , In what has been an incredible year of sport, nurseries, schools, groups and clubs across Derbyshire are now celebrating after Sainsbury's Chesterfield & Dronfield customers have helped provide a range of equipment and experiences to children through the Sainsbury's Active Kids scheme. READ MORE...
Chesterfield Youngster Scott Wins Royal Award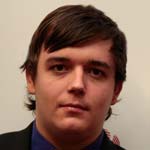 Thursday 8th November 2012
After reporting on his nomination last week, young Chesterfield lad Scott Smith, who has turned his life around with help from youth charity The Prince's Trust, was crowned the winner at a Royal Awards ceremony last night (Wednesday 7th November 2012).

Scott, 16, won the Experian Educational Achiever Award at The Prince's Trust & Samsung Celebrate Success Awards held at The Roundhouse, Derby. The award recognises young people who have overcome barriers and developed new skills to improve their future prospects through re-engagement with education. READ MORE...
Spireites Star Attends Event 'Celebrating Chesterfield'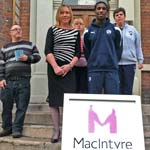 Tuesday 6th November 2012 Rising young Spireites star Tendayi Darikwa attended the launch of a display to mark 'Celebrating Chesterfield' - a ground-breaking project exploring what is great about community life in the town.

The project, which is based at the MacIntyre premises in New Square in the town centre, has been undertaken as part of the charity's aim to promote greater inclusion and involvement in community life for the people they support.

Adults with learning disabilities have been supported to conduct over 160 interviews with prominent local figures including... READ MORE...
Are You Ready For The Ashgate Hospice Christmas Market?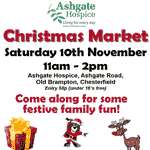 Tuesday 6th November 2012 Ashgate Hospice hold their Christmas Market this Saturday, 10th November (11am - 2pm), at Ashgate Hospice.

Entry is 50p (U16's free) for loads of festive family fun! Meet Ashley Bear, Santa in his Grotto, Raffles, Tombolas, Dedicate a Light of Love, Gifts, Mince Pies and Cake!

One thing they'd like to ask is for some help with the Bottle Bonanza! Ashgate desperately need donations of bottles for the bottle tombola. Anything... big, small, lemonade, beer, wine, pop or sparkling water, we would really appreciate your donations. Bottles can be left at reception. Thanks in advance and see you there!
Top Honour For Ashover Voluntary Worker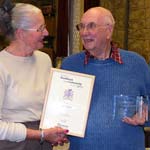 Monday 5th November 2012 Retired businessman John Wardle of Ashover has been awarded one of Derbyshire's highest honours for his long and distinguished voluntary service to the community.

He has been presented with a Derbyshire County Council 'Excellence in the Community' award in recognition of his work for several local organisations, including the 147-member 'Dicky Tickers' Cardiac Rehabilitation Club (of which he is a former Chairman), North Derbyshire Voluntary Action (he's a director), for launching a 'Shopperbus' scheme in Ashover and developing a social car scheme in the parish. READ MORE...
Parents Key To Uncovering Sexual Abuse Of Children - NSPCC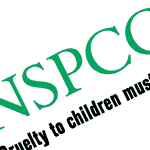 Friday 2nd November 2012 Over a third of contacts to the NSPCC about child sexual abuse are made by the child's own parent, the charity reveals today as it launches new guidance on how to protect children from sexual abuse.

Parents are key to reporting sexual abuse as the signs are usually less obvious than physical abuse or neglect, where neighbours or teachers may spot the signs such as bruises or marks.

The NSPCC receives enough information to refer nearly three quarters of contacts about neglect and physical abuse to police or children's services... READ MORE...
Chesterfield Youngster Up For Royal Award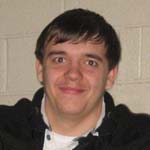 Thursday 1st November 2012
Scott Smith, 16, from Chesterfield, who has turned his life around with help from youth charity The Prince's Trust, has been nominated for a prestigious royal award.

Scott is up for the Experian Educational Achiever Award at The Prince's Trust Celebrate Success Awards to be held next month.

The award recognises young people who have overcome barriers and developed new skills to improve their future prospects... READ MORE...
"Buy A Poppy" Poem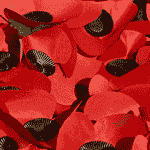 Wednesday 31st October 2012
In 1984, a local man wrote a poem encouraging people to think about the horrors of war and of buying a poppy.

Glyndwr Evans worked at Arkwright pit after moving here from Wales and still lives just outside Chesterfield at the age of 83.

The poem, "Buy A Poppy", won a national award from The Coal Board 28 years ago and his daughter Susan Overton contacted us to see if, as we approach Remembrance Day 2012, we would publish it once more in tribute. READ MORE...

Ensure Loved Ones Don't Face Isolation In Care Homes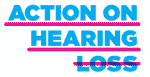 Wednesday 31st October 2012 Action on Hearing Loss is urging people in Chesterfield to ensure elderly relatives with hearing loss don't face a future of unnecessary neglect and devastating isolation in care or nursing homes.

The charity is advising people looking to secure care or nursing home residency for their loved ones to check what procedures are in place to fully support residents with hearing loss. The call follows the publication of Action on Hearing Loss's new report "A World of Silence" which presents the impact of failing to support care home residents with hearing loss - estimated to total 250,000 in England. READ MORE...
East Midlands Trains Support Poppy Appeal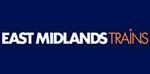 Tuesday 30th October 2012 As the country gears up to remember those that have made the ultimate sacrifice in war, East Midlands Trains has announced that it too will be helping to support the Royal British Legion's 2012 Poppy Appeal.

The Derby company will this week undertake activities to help staff and customers honour and remember Service personnel who have lost their lives in the line of duty.

East Midlands Trains has agreed that uniformed Armed Forces personnel can travel free of charge on its services on Wednesday (31st Oct) and Thursday (1st Nov), assisting serving and former Servicemen and women travelling to London from across the UK to take part in London Poppy Day on Thursday. READ MORE...
Dedicate A Light Of Love This Christmas With Ashgate Hospice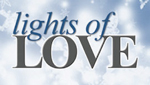 Monday 29th October 2012 Dedicating a Light of Love is a wonderful way to remember your loved ones and every single penny raised from the appeal will go towards the £2.8 million needed for us to continue providing vital specialist care to local people and their families.

The lights on the special tree at Ashgate Hospice are switched on in December, providing a truly moving tribute to those very special people who we will never forget, especially at Christmas time.

To launch this year's Lights of Love appeal, Warren Hallam and his daughter, Lucy, are dedicating a Light of Love to their wife and mother, Lisa, who received specialist care from Ashgate Hospice... READ MORE...
Buy A Poppy And Wear It With Pride! Chesterfield Remembers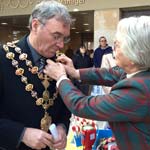 Monday 29th October 2012 The 2012/13 British Legion Poppy Appeal was launched in Chesterfield by the Mayor and Mayoress, Cllr Donald and Mrs Diane Parsons, on Saturday as they bought the first 'official' poppy of the campaign.

Every year, the Poppy Appeal raises millions of pounds through the selling of poppies which symbolize the fallen in wars throughout the years. Those millions go towards helping and supporting service personnel and their families as they cope with life after war, injury and disability and even bereavement.

Last year, Chesterfield residents raised a staggering £47,000... READ MORE...
Walking Over Hot Coals...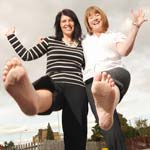 Monday 29th October 2012 Two Derbyshire training providers have little chance of suffering cold feet when they take on their unusual charity challenge.

Ingrid Kennedy and Miranda Kravaris from youth and adult learning organisation TBG Learning Chesterfield have put their foot in it by volunteering to walk barefoot over red-hot embers to raise money for Sight Support Derbyshire.

Sight Support Derbyshire has provided essential support and services to blind and partially sighted people for 98 years, in order to allow them to become more independent. READ MORE...

Local Paralympian Announced As Bionic Suit Charity Patron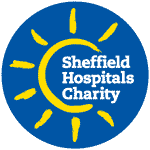 Monday 22nd October 2012

Paralympic basketball player, Ian Sagar has been announced as a patron of Sheffield Hospitals Charity as it launches an appeal to raise funds to buy a revolutionary new bionic suit to help paralysed patients to walk.

The suit would be used by patients from across the region being cared for at the Spinal Cord Injury Centre at the Northern General Hospital, which the Charity supports, along with the Royal Hallamshire, Weston Park, Jessop Wing and Charles Clifford Dental hospitals. READ MORE...
A Marathon Opportunity
Thursday 18th October 2012 More than 100,000 runners have missed out on a ballot place for the 2013 London marathon - but still have the opportunity to run for a good cause.

Arthritis Research UK in Chesterfield has 29 places available - so is calling on people in Chesterfield to apply for a place today.

Each year, around 36,000 runners take part in the gruelling 26-mile challenge, yet the competition to secure a place this year is even tougher. More than 130,000 have already applied through the marathon ballot, but only around 12,000 of these were lucky enough to secure a place. The remaining marathon hopefuls will be eligible to compete for places allotted to charities and will need to commit to raising a certain level of sponsorship in order to secure their place on the starting line. READ MORE...

Join In Ashgate Hospice's 'Spooktacular' Week With PeakFM
Tuesday 16th October 2012
Scare up a ghoulishly good time raising money for Ashgate Hospice during a 'Spooktacular' week leading up to 'judgement day' on Thursday 25th October - in conjunction with PeakFM.

Why not get your school, business, friends and families involved in some sppooookkkkyyy scccarrrryyyy fun from Monday 22nd October.

Let Ashgate and PeakFM know what you're up to - and you could get a visit from PeakFM on Thursday 25th October to collect all the cash raised... READ MORE...
Inner Wheel Club Of Chesterfield's 'Christmas Extravaganza'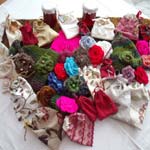 Tuesday 16th October 2012 Members of the Inner Wheel Club of Chesterfield are planning a Christmas Extravaganza at St. Thomas' Church, Chatsworth Road, Brampton on Thursday 15th November, 10.30am to 3pm.

Please go along and join in the Christmas Fun. Tea/Coffee and Cake available for a chill and chat together with the opportunity to purchase some wonderful and unusual Christmas items. Stalls include gifts, crochet, knitted items, jewellery, hand made Cards, jams and preserves all excellent quality. There will also be a Raffle and all proceeds will go to Ashgate Hospice. Everyone welcome so please pop in and support this wonderful cause.
Average of 35,000 Child Abuse Images Found Every Day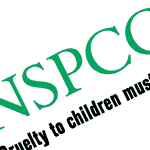 Monday 15th October 2012 The NSPCC is calling for urgent action to stamp out the illegal trade in child abuse images, after figures revealed that nearly 26 million have been confiscated in the last two years.

This staggering total comes from just five of the 43 police forces in England and Wales which were able to check their records. A sixth force said it had records of more than 10 million images going back a number of years.

In response to a Freedom of Information (FoI) request, Derbyshire Police were not able to give specific figures, but said they deal with approximately... READ MORE...
Spireites In 'Shirts For Africa' Appeal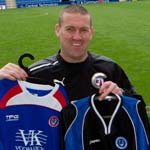 Monday 15th October 2012
Chesterfield have launched an appeal to help footballers in the African area of Tsumeb by providing them with football shirts.

As many Tsumeb residents do not have the funds to buy a football shirt, an appeal was made by the Spireites in 2006 for supporters to donate their old Chesterfield shirts.

The initiative was a huge success and hundreds of shirts were sent to Tsumeb, which is twinned with the north Derbyshire town. READ MORE...
Chesterfield Hosts Jazz Brunch At Chatsworth Road Festival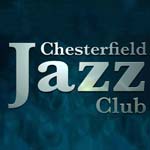 Wednesday 10th October 2012 Come and enjoy a mellow brunch with the soothing sounds of jazz. Brunch is included in the ticket price, as are Sunday papers!

The Brunch comprises: croissants and preserves, muffins, sausage and bacon cobs (vegetarian sausage available), tea, coffee, orange juice and the Music comprises: Steve Salfield Quartet featuring Steve on saxophone, Wendy Kirkland on piano, Pat Sprakes on double bass and Clive Loveday on drums.

Held at Club Chesterfield, Chester Street, S40 1D on Sunday 14th October 2012 from 11:30 - 2:30pm. Tickets £10 on the door or online from chesterfieldjazz.com, £5 on door for under 12s - under 5s free. There will be a raffle from which all proceeds will go to Ashgate Hospice.
Quick-Step For Derbyshire Carers
Wednesday 10th October 2012

Fleet-footed Carers from across Derbyshire who have a passion for dancing - are invited to a 'dress to impress' Carers Ball, courtesy of the local Carers Network.

Building on last year's extremely successful event, Derbyshire Carers Association, (DCA), the leading carers organisation for the county, in conjunction with Derbyshire County Council and the Carers Trust, have organised this year's Carers Ball for Friday 19th October, to be held at The Post Mill Centre in South Normanton. The doors open 7.00pm to 11pm. READ MORE...

Skydiving 'Supergran' Raises £430 For Council Appeal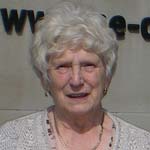 Thursday 4th October 2012 'Supergran' Pam Evans has raised £430 for North East Derbyshire District Council's Chair's Appeal, after taking part in an indoor skydive.

Pam's granddaughter gave her the experience as a birthday present, which she did the day before her 74th birthday - despite having two replacement hips and a replacement knee!

Money raised from the event was handed over to Chair of North East Derbyshire District Council, Cllr Ken Savidge, for his chosen charity... READ MORE...
Children Set For Magical Xmas With NSPCC's Letter From Santa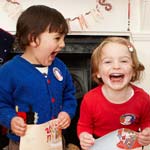 Thursday 4th October 2012 The NSPCC is bringing a magical Christmas to children in Derbyshire with the launch of the charity's Letter from Santa campaign, which began on Monday 1st October.

The charity is helping to give a truly memorable Christmas by arranging for a personalised letter from Santa to be sent to children throughout Derbyshire for a suggested donation of £5.

Christmas is a busy time of year for Santa. Last year 18,380 letters were delivered to children and families across the East Midlands... READ MORE...
Fund Raisers Hit The High Notes For Charity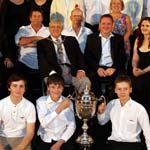 Tuesday 2nd October 2012 Talented musicians took centre stage recently for the council's 54th annual Brass Band Festival, which raised over £1,000 for charity.

Dronfield Band were crowned as winners of the event at Dronfield Sports Centre.  Runners-up were Matlock Band and Shirland Welfare Band were in third place, with Chris Garfitt of Matlock Band winning this year's 'Best Soloist' title.

Over 200 people attended the event to help raise a total of £1,033 towards this year's Chair's Appeal for the Derbyshire, Leicestershire and Rutland Air Ambulance (DLRAA). READ MORE...

Help For Heroes As Chesterfields Laura Launches Single Today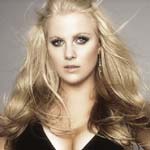 Monday 1st October 2012 One Chesterfield singer is about to help mark the fifth anniversary of the military charity, Help for Heroes on 1st October 2012 by releasing an exciting new CD single, titled "Soldier's Wife", with ALL the profits from the CD going to Help For Heroes.
Laura Ashby says the track, written by rock legend John Parr (St Elmo's Fire) and arranged and produced by Ian Lynn (Sheena Easton, Barbara Dickson, Gerry Rafferty) is a fitting tribute to our military heroes. The poignant song takes you on the journey of a wife left behind as  her soulmate goes  to war, and who later copes with the tragic consequences. READ MORE...
Key Role For Twiggs In Sir Ranulph's Antarctica Expedition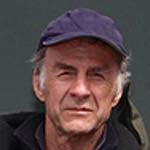 Monday 24th September 2012 When veteran explorer Sir Ranulph Fiennes attempts to make the first ever winter crossing of Antarctica, where temperatures can plunge to -90°C, the success of his six-man expedition will hinge on the expertise of steelworkers at the Derbyshire company of William Twigg Matlock Ltd.

The 14 special steel sledges ('skoots') that will carry vital supplies of fuel to power the expedition's two giant caterpillar-tracked bulldozers on the 2,000-mile epic journey, have been designed and built by Twigg's steel specialists at their works on Bakewell Road in Matlock. READ MORE...
Proact Event Marks 20th Anniversary Of Anfield 8 Goal Thriller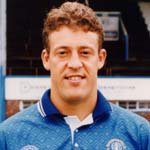 Monday 24th September 2012 20 years ago, one team took a 3-0 lead at Anfield and put four goals past Liverpool.

That team was Chesterfield FC and tonight, to mark the 20th anniversary of the memorable match, the Chesterfield FC Community Trust has invited the Spireites players who were involved in it to a special evening at the Proact Stadium. Admission to the event, which has a 7.30pm start, is FREE and includes a FREE pie-and-pea-supper, although fans will have to obtain a ticket in advance.

The second round League Cup tie ended in a 4-4 draw... READ MORE...
Your Clutter Can Help Others To Live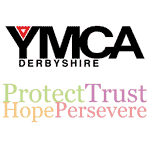 Thursday 20th September 2012 Do you have a sofa spare? Or a table too many? A Chesterfield charity is asking if you would consider donating them to help them help others locally.

YMCA Derbyshire's 'New2u' specialises in taking your unwanted household items and giving them a new lease of life.

Things you no longer want find new homes, meaning less is sent to landfill, and, in this age of austerity, bargain baggers can snap up good quality items at rock bottom prices. READ MORE...

Chesterfield MP Toby Perkins Speaks To The Inner Wheel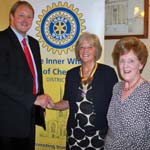 Wednesday 12th September 2012
Chesterfield MP Toby Perkins was the Speaker at the Inner Wheel Club of Chesterfield at their meeting on Friday 7th Spetember, when he gave members an insight into the workings of Parliament in what proved to be a very lively session.

He revealed his pride in representing a town that, despite the economic downturn appears to be "bucking the trend" as highlighted in a recent survey. He spoke of the exciting developments in the planning stages examples being the Northern Gateway, Chesterfield Waterside and the Walton Works Site. READ MORE...
Over £2,500 Raised In Memory Of Cici Holden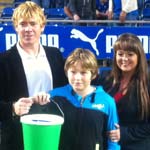 Friday 7th September 2012 Chesterfield supporters have raised over £2.5k in memory of Cici Holden (daughter of ex-Spireites player Dean Holden), who died in May at the age of 17 months, after contracting a rare bacterial blood infection.

A collection at Chesterfield's JPT match against Oldham on Tuesday night was added to donations received at the club over the summer, to make a total of £2,511.92.

At the request of Dean and his wife Danielle, the money will be given to St Mark's Primary School in Worsley, Greater Manchester, which is... READ MORE...
Pieces Of Man Utd History Could Help Local Church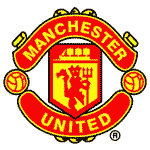 Thursday 6th September 2012 Box files containing highly-collectable Manchester United memorabilia dating back to the mid 1970s, are to go on sale next month to raise much-needed funds for Christ Church at Wessington, part of the Ashover mission and ministry area.

The beautifully-preserved collection includes match programmes, season tickets, banners and car stickers from the period 1975 to 2005.  It has been described by one soccer fan as "a treasure chest for any Man.United fan."

The same event will also see a range of railway memorabilia... READ MORE...
The Car's The Star As Kids'n'Cancer's Raffle Winner Announced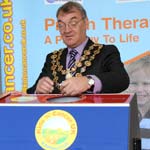 Monday 3rd September 2012 Chesterfield based charity Kids'n'Cancer and local car dealership Autoworld, worked closely together during the Summer to complete a cycle ride which saw 12 riders travel across the UK and France, to complete the Tower to Tower to Tower challenge and raise money for cancer stricken children.

As a further fundraising initiative Autoworld donated a Suzuki Alto car which has been raffled over the last months at various events.

The prize draw has now been made - and the winner of the car is... READ MORE...
DaleDiva Set To Take Centre Stage At Charity Concert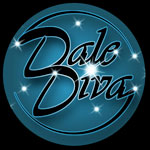 Thursday 30th August 2012 People are being invited to enjoy an evening of entertainment when the stars of local chorus, DaleDiva, take to the stage for a charity concert in Ashover.

Members of the women's chorus - which shot to fame as winners of the Channel Five TV show, 'Don't Stop Believing' - will be performing at Ashover Village Hall on Saturday, September 8th.

The event is being organised in aid of North East Derbyshire District Council's Chair's Appeal, which is raising funds for... READ MORE...
Accessibility For Sport Enthusiasts With Hearing Loss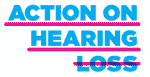 Thursday 30th August 2012 With many people being inspired by the London 2012 Olympics and Paralympics to get fit and more involved in sports, Action on Hearing Loss is urging sports clubs and gymnasiums in Chesterfield to ensure they are fully accessible for people who are deaf or hard of hearing.

Under the Equality Act 2010, services must make 'reasonable adjustments' to be accessible to people with disabilities. This means Managers of sports clubs and gymnasiums must ensure that people who are deaf or hard of hearing can enjoy the same level of service as other customers. READ MORE...
Inner Wheel Get Knitting For Africa's 'Fish & Chip' Babies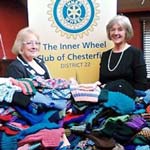 Tuesday 28th August 2012 Members of the Inner Wheel Club of Chesterfield, together with family and friends have knitted approximately 350 jumpers, which are now bound for Gambia, Kenya and Uganda.

The idea was brought to the club by Past President Joan Wadd who asked members to take a pattern and knit a jumper for babies in Africa who currently leave birthing facilites wrapped in paper.

Born into extreme poverty, babies are nicknamed 'Fish and Chip' babies after being sent home wrapped in newspaper... READ MORE...
Applications Open For £250,000 Youth Action Grant Scheme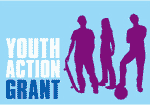 Tuesday 21st August 2012 Cash is on offer to local groups to help support and create youth activities, thanks to a new £250,000 Derbyshire County Council fund.

The Youth Action Grant scheme offers grants of up to £1,000 to benefit projects for young people aged 13 to 19 years, or up to 24 years if they have disabilities.

Charities, community and voluntary groups, social enterprises and not-for-profit groups are eligible to bid for the money. READ MORE...
Eileen's A Winner!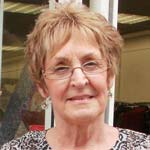 Monday 20th August 2012 Eileen Cann from Stonebroom, Derbyshire has won the Bon Marche Competition to help celebrate their 30th Birthday in business.

Eileen, 66, who has been using the store in Chesterfield since it opened in Vicar Lane in 2000, won an outfit worth £30.00 from Bon Marche's autumn / winter collection.

She said: "I couldn't believe it - I've never won anything like this before. I visit the Chesterfield store every week as they cater for my age group and are reasonably priced." READ MORE...
More Rotary Support For Chesterfield Charities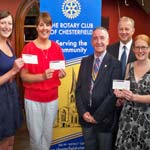 Friday 17th August 2012
Three local charities have benefited from a charity fund-raising Classic Car and Bike Show which raised nearly £5,000.

Organised by the Rotary Club of Chesterfield, the event was held in June at Renishaw Hall. Cheques for £1,600 each were presented to representatives from Ashgate Hospice, Bluebell Wood Children's Hospice and Weston Park Hospital Cancer Charity at the club's weekly meeting held at the Olde House, Newbold, on Friday 10th August. Also in attendance was Tony Cordin, Director of Autoworld, the event's main sponsor. READ MORE...
Africa Bound!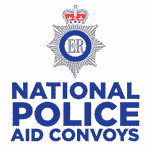 Tuesday 14th August 2012 Later this week, five people from the Bolsover area will join the sixteen strong team from the National Police Aid Convoys charity, who are travelling to Zambia to meet the two huge containers of aid dispatched in April and to check on some of the fifteen sent since Christmas.

Although individuals travel out occasionally, the Zambia team trip only happens every two years with the last occurring in 2010, when twenty people ventured out together.

Pam Richardson and Jack Slack (81) from Creswell, have been with the charity for 10 years and are very excited by the prospect. READ MORE...
Seasons Greetings! 2012/13 Campaign Kicks Off With Fun Day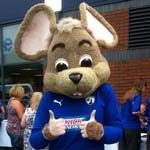 Monday 13th August 2012 It was yet another successful Open Day at the b2net yesterday, as thousands packed the car park and concourses of the stadium for the event - which thankfully was held in warm sunshine.

As ever there was a chance for supporters to meet players old and new with all available for autographs and photographs over the 4 hour period, along with management.

The man in most demand was Johnstone's Paint Trophy hero, scorer of the winning goal, Craig Westcarr, with fans keen to shake his hand... READ MORE...
Auto Windscreens Helps Local Cancer Charity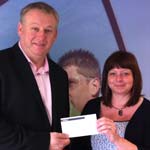 Friday 10th August 2012 Derbyshire-based Auto Windscreens has rallied round to raise funds for Cancer Relief, after the local charity was conned out of £10,000 worth of stock.

Cancer Relief was founded four years ago by Steve and Tracey Coupe after family and friends were affected by cancer. It relies on donations of clothing from members of the public, which it sells in bulk to recycling companies. The profit made is used to help cancer sufferers pay for treatment and ongoing care.

On 21st May the charity agreed a deal with a company... READ MORE...
Clowne 'Village Fest' In Aid Of Kids'n'Cancer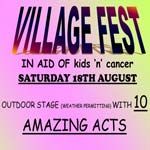 Wednesday 8th August 2012 The Village Bar, Clowne (the old Girl's School on Mill Street) is hosting their next 'Village Fest' in aid of the Kids'n'Cancer charity, from 12 noon till 12 midnight on Saturday 18th August.

Entry is FREE and there is entertainment from EDUCATABLES, WAKING VEGAS, AFTER HOURS, I.O, SCOTT & THE MEGABLOCKS, HEARING COLOUR, JAY MYA, NATTERJACKS, GONE BY 7, plus much much more!!

For further information, contact Kids'n'Cancer's Events Manager, Andrea Hooley on 07507 236407 or email ahooley@kidsncancer.co.uk
Beer2net2 - The Second Coming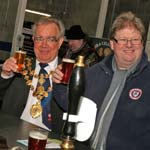 Tuesday 7th August 2012 Following the success of the inaugural Beer2Net Beer Festival in 2011, a second 'round' is being organised for October.

Football supporter and real ale fan, Phil Tooley, brought two of his passions together in March last year and nearly 2,000 people poured through the doors into the concourses of Chesterfield FC's B2net stadium to sample some stunning Derbyshire brewed beers.

Organised in conjunction with the Derbyshire Brewers' Collective (DBC) and with invaluable help from the Chesterfield branch of CAMRA... READ MORE...
An Evening Of Entertainment For Ashgate At The Olde House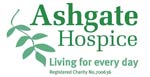 Monday 6th August 2012 There is to be a great evening of entertainment for everybody in aid of Ashgate Hospice at The Olde House at Loundsley Green, Chesterfield on Friday 26th October 2012.

It promises to be a great night out with a comedy hypnotist, live music, photographer, sweet stall, raffle and much more.

Tickets are £10 per person and are available by either emailing Angie Lane at lane.a3@sky.com or call 07411 006 098 or call Emily at Ashgate Hospice on (01246) 568801.
Recycle Clothes, Raise Funds, Reward Yourself!!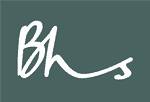 Monday 6th August 2012 Our BHS store in Chesterfield is marking the launch of their new Autumn collections and Back to School campaign, by inviting families across Chesterfield to clear-out their clothes to support the NSPCC.

For every bag of clothes donated via the NSPCC's official partner 'Clothes Aid', BHS will give shoppers a £5* voucher to spend in-store. The NSPCC will receive £300 for every tonne of clothing collected, the equivalent of around 200 bags.

To take part, members of the public in Chesterfield should fill a large bag with their unwanted clothes, shoes, belts and bags, and call Clothes Aid's helpline on 08450 722 780 to arrange a convenient collection time. A £5* BHS shopping voucher will be given for each full bag of clothing collected. READ MORE...
Could You Be Part Of Something Worthwhile?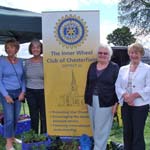 Friday 3rd August 2012 Ladies from The Inner Wheel Club of Chesterfield held a Charity Stall at The Rotary Classic Car & Bike Show at Ashover Show Ground on Sunday in aid of Ashgate Hospice.

The Association of Inner Wheel Clubs is the largest women's organisation in the world, many members being wives or widows of Rotarians.

However, membership has opened up to likeminded ladies who wish to join an organisation offering fellowship and friendship, while at the same time, helping those less fortunate than ourselves both at home and overseas. READ MORE...
Record Crowds For Ashovers Classic Car And Bike Show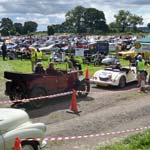 Tuesday 31st July 2012 Local charities are set to benefit to the tune of over £10,000 after a Classic Car and Bike show attracted thousands of visitors to see over 600 cars and bikes exhibited by enthusiasts from all around the region.

The fund-raising event, organised jointly by the Rotary Clubs of Chesterfield, Chesterfield Scarsdale, Clay Cross and Matlock, was held in the idyllic setting of Ashover Showground last Sunday, 29th July 2012.

The Winner was Colin Payne from Mansfield Woodhouse with a mint condition 1963 bright red Triumph TR4 Hardtop Coupe... READ MORE...
Charity Urges TV Viewers To Take Part In Subtitling Survey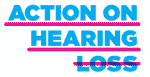 Tuesday 31st July 2012 Action on Hearing Loss is calling on television viewers in Chesterfield who rely on subtitles, to take part in a major survey which aims to identify problems within the television network that may affect the quality of subtitling.

Action on Hearing Loss will be passing the results to Ofcom, which is currently addressing the problems that contribute to poor quality subtitling.

Roger Wicks, Director of Policy at Action on Hearing Loss, says: "The quality of subtitling is the issue our members feel most strongly about, so we are delighted that Ofcom recognises quality is an important factor when it comes to the effectiveness of subtitling." READ MORE...
Local Lads Complete Charity Challenge For Help For Heroes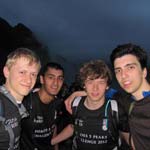 Monday 30th July 2012 Chesterfield born Jordan Passarelli, Ryan Lawty, Daljit Mehat and Oliver Pool - are delighted to have completed the intense 5 Peaks Challenge in aid of national charity 'Help For Heroes'.

The lads who have spent all of 2012 drumming up support, (as reported previously in The Chesterfield Post), events and necessary funds are absolutely delighted to have returned safe and sound and with a healthy £4,270 to donate to the cause.

Their completion date is September and they are having a final push to reach their target of £5,200 and they can only do this with your support... READ MORE...
26 Years On, Chernobyl Children Take Time Out In Chesterfield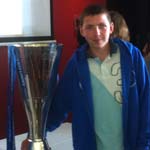 Friday 27th July 2012 It's now 26 years since the disaster at Chernobyl shocked the world and contaminated the area surrounding the Ukrainian nuclear plant, scarring the lives of many generations of families.

The explosion and subsequent fire in April 1986 is still considered to be the worst nuclear power plant accident in history and caused huge quantities of radioactive material to be released in the atmosphere - affecting some of the USSR and Europe.

To this day the area around the former plant, evacuated in the immediate aftermath of the explosion, suffers after effects... READ MORE...
Mary's Marvellous Vintage & Craft Market, St Mary's Sheffield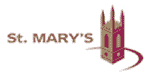 Friday 27th July 2012 St Mary's Community Centre is a charity operating in Sheffield.

Each month, they put on a Vintage and Crafts Market as a fundraising event to help raise money for community projects.

Bringing together dozens of local traders specialising in 20s, 30s, 40s, 50s and 60s design alongside talented local artists and crafters, the event is held in the beautiful St Mary's Church, Bramall Lane, Sheffield on 25th August, from 10am - 5pm. READ MORE...

Town Steps Back In Time...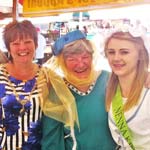 Tuesday 24th July 2012 The footfall on Chesterfield's famous cobbles could probably have been measured in the tens of thousands today as people packed the town to take part in the famous medieval market event.

Held annually, the fun packed day sees market traders decked out in medieval finery with fair maidens mixing with Knights and even the occasional peaceful dragon wandering down the High Street.

Charities - including Kids'n'Cancer and the Mayor's Appeal were represented on stalls, along with The Nenna Kind Centre and Fairplay. READ MORE...
Chesterfield Town FC Girls U14s Are Fundraising For Jessica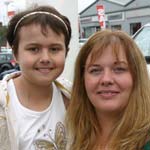 Monday 16th July 2012 Chesterfield Town FC Girls U14s squad - the Derbyshire Girls League & Cup Winners 2012 - are hoping to achieve another goal when they host a Fundraising Event for local 9 year old, Jessica Howarth (pictured left with mum, Claire), who is suffering from Leukaemia.

Taking place at New Whittington Social Club, 156 High Street, New Whittington on Friday 20th July from 7pm until late - the team have organised a raffle, mini-auction, Disco, Buffet, Karaoke and an ADULT SIZE bouncy castle! They would be very grateful for any donations towards the raffle and auction along with any donations towards the fundraising (if you can't make it on the night).

For more information, please contact Donna Owen on 07545 035720.
The Tower to Tower to Tower Challenge Is Completed!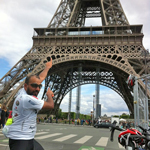 Sunday 15th July 2012 A MASSIVE Congratulations to the 12 riders of the Kids n Cancer / Autoworld Tower to Tower to Tower Challenge team from The Chesterfield Post after reaching their goal on arriving at the 3rd and final Tower, the Eiffel Tower in Paris this afternoon.

A full 570 miles in 8 days, injuries, accidents, illness, pain, exhaustion - all forgotten (well, for now anyway) as the celebrations can start! The Kids 'n' Cancer fundraising still carries on however - and you can show your appreciation of this incredible effort by donating towards the charity through the team or individual riders JustGiving pages. READ MORE...
Doing Helen Proud - The Nenna Kind Centre Officially Opens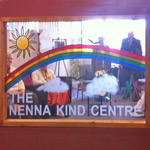 Sunday 15th July 2012 A groundbreaking centre, which aims to help cancer sufferers and their families, was officially opened by the Mayor of Chesterfield yesterday (Saturday).

The Nenna Kind Centre was the brainchild of Barbara Wallace's daughter Helen Hinde, after she was diagnosed with terminal cancer and had to travel to Sheffield for treatment. After becoming concerned that there were no opportunities to speak with fellow sufferers and their families in a non-surgical environment locally (the nearest centre where families could chat over a cuppa was in Sheffield), Helen begged her mum Barbara to set something up in Chesterfield... READ MORE...
No Child Deserves This Illness - Tower Challenge Day 2 Update
Monday 9th July 2012 Tonight the Kids'n'Cancer charity cyclists are in Melton Mowbray - having completed Day 2 and 160 miles of their Tower to Tower to Tower challenge.

This morning the daring dozen were back on home soil for a brief time though, as they passed through Chesterfield where they made good on their promise to donate funds to a local cancer sufferer.

Jessica Howarth is just 9 years old and attends New Whittington Primary School.Today, with her parents beside her, Jessica was... READ MORE & VIDEO...
Staveley Armed Forces Day Flies The Flag For The Services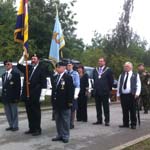 Saturday 7th July 2012 Thankfully for organisers the rain held off for the first event of a local Armed Forces Day, held to celebrate the contribution our Service personnel make to lives both here and abroad, and the sacrifices they, and their families make.

Events have been held to commemorate their work and lives throughout the UK over the last few weeks and today, it was the turn of Staveley. At 10am a March of Cadets and Veterans left the Market Square, led by the Mayor and Mayoress of Chesterfield and Leader of Staveley Town Council, Barry Dyke and headed for Poolsbrook Country Park for two days of festivities... READ MORE...
Local Mum Hits Her Peak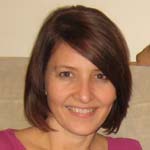 Thursday 5th July 2012 A sporty mum is preparing to climb the Lake District's highest mountains in just 24 hours to support the hospital that helped her family through "tough times".

As a baby, Louise Collins, from Dronfield, spent many nights in hospital suffering from pneumonia. Doctors diagnosed her with low immunity but now, aged 8, Louise is healthy and happy.

Mum Wendy, said: "Looking back, I realise that Louise was actually a very poorly little girl. But she is doing so well and is so strong now..." READ MORE...
Canal Cruises From Chesterfield To Staveley



Thursday 5th July 2012 Due to popular demand, the Chesterfield Canal Trust's tripboat, the John Varley, will do full day return cruises on Saturday 14th July, Wednesday 18th July, Saturday 11th August and Saturday 8th September as the first such trip was hugely over-subscribed.

Each cruise will depart at 10am and get back at about 4pm, starting at Tapton Lock Visitor Centre, the boat will go right up through the floodgate and into the River Rother. It will turn in the river and go the full distance down the canal to the new Staveley Town Basin where it will do a couple of laps before returning. Altogether, it will go through ten locks and cover ten miles. There will be stops for refreshments at Nona's Coffee Shop. Tickets cost £20 or £15 for under 16s or over 60s. For bookings, ring 01246 551035.
Chemotherapy Patients Benefit From Local Charity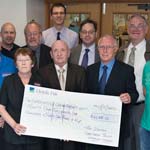 Wednesday 4th July 2012 Chemotherapy patients at the Chesterfield Royal Hospital may not have to wait as long for their treatment thanks to a Staveley charity fund.

A cheque for £41,631 was presented on behalf of the Stanton Charitable Trust, a non-profit making part of the Staveley works (Saint-Gobain Pam UK Ltd) that was set up in 1987.

Stewart Nicholas Site Director for Saint-Gobain Pam UK was Plant Manager for the Staveley site and Chair of the trust. READ MORE...
Cycling For Young Lives
Monday 2nd July 2012 A major local car dealership is peddling for the lives of sick children throughout the UK.

Three directors, and other staff, from Autoworld on Whittington Moor will, along with other volunteers this weekend, begin a 571 mile cycle ride, which takes them across two countries, travelling from Tower to Tower to Tower.

The challenge will raise money for Chesterfield based Charity, Kids'n'Cancer, and will see the twelve amateur cyclists begin at Blackpool Tower on 8th July, and travel, via the Tower of London, to The Eiffel Tower in Paris... READ MORE...
Guide Dogs Chesterfield Is Sainsbury's Dronfield Charity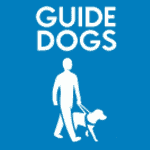 Monday 2nd July 2012 A local charity is set to benefit from another year's fundraising thanks to Sainsbury's Dronfield customers and colleagues.

Guide Dogs Chesterfield has been chosen for a second year as Sainsbury's Local Charity partner Dronfield for 2012/2013. The announcement comes after the store asked customers which local charity they should provide a year's support to. Customers were able to vote for their favourite local charity between 9th and 23rd May.

Over the next 12 months, the charity will benefit from... READ MORE...
Old Whittington Summer Gala 2012 - This Saturday, 30th June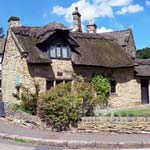 Thursday 28th June 2012

Old Whittington Summer Gala takes place this weekend, with a bumper-load of entertainment to keep the whole family amused all afternoon long.

This year's Jubilee-themed event takes place on Saturday 30th June, from 12noon-4pm, on the Village Green, High Street, Old Whittington (opposite the Revolution House). As always, the gala will be raising funds for local good causes, which this year, are: Chesterfield Sands - a charity supporting anyone affected by the death of a baby and Nenna Kind - Chesterfield Cancer Drop-in Centre. READ MORE...
Derwent Brass & Denise Leigh, Live In Aid Of The RNIB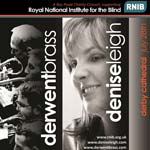 Thursday 28th June 2012
Derwent Brass, Derby's Premier Brass Band, are hosting - and performing in - a concert with vocalist Denise Leigh (winner of Channel 4's Operatunity), in support of the Royal National Institute for the Blind, in Derby Cathedral on July 28th, from 7:30pm.

The concert will feature Karl Jenkin's 'The Armed Man' plus a new work by the 2012 European Composers Champion, Paul Mcghee, celebrating 20 years of Derwent Brass, supported with funds from the PRS for Music Foundation, music by Rossini, Paul Lovatt-Cooper and much, much more. READ MORE...
Chesterfield's Chance To Shine - With Torch Bearer Kate Lord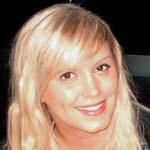 Tuesday 26th June 2012 There are now just 4 days until Chesterfield hosts it's leg of the Olympic Torch Relay.

Friday lunchtime will see the arrival of the iconic symbol of the competiton which is travelling the UK to represent the principles of the Games - Peace, Unity and Friendship.

Lit from the sun's rays at the Temple of Hera in Olympia, in a traditional ceremony among the ruins of the home of the ancient Games, it has now completed it's journey to the host country and will soon take pride of place... READ MORE...
A Huge Help For Our Heroes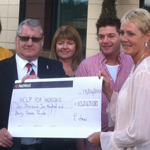 Thursday 21st June 2012 A national charity says it's overwhelmed by the generosity of people after £10,000 was raised in just one evening for the cause.

Lynn Jones, from Chesterfield, organised the Black Tie event at the Casa to raise funds for Help For Heroes. She had hoped to raise £5,000 towards helping personnel injured in conflict, and their families, but was astonished to see the final total reach more than double that.

Local businesses were a huge help in raising the funds and raffle prizes included: Hire of a private villa with a pool in Cyprus; an Apple iMac... READ MORE...
Running For Lives In Chesterfield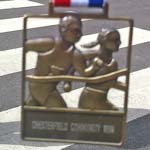 Sunday 17th June 2012 It felt like all of Chesterfield had its running shoes on today as thousands took part in charity races, both in the town centre and at the B2net stadium.

Thankfully, after days of grim weather competitors woke to blue sky and little wind, which would no doubt have helped calm nerves. The b2net hosted its annual 5k run - organised by Chesterfield FC's Community Trust and North Derbyshire Running Club.

Once again hundreds turned up... READ MORE...
Ladies - Last Chance To Register For The Midnight Walk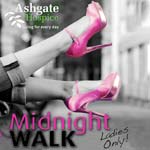 Thursday 14th June 2012 One of the biggest events in Ashgate Hospice's events calendar, The Midnight Walk - for Ladies only - takes place on the 23rd/24th June and last day to register is tomorrow - Friday 15th June.

Last year, over 1,100 ladies took part, raising an incredible amount of £110,000!

The Midnight Walk is a sponsored walk, taking you from Dronfield to Ashgate Hospice and back again. You can choose whether to walk 6.5 or 13 miles - whatever you are comfortable with and it will all be worth it for breakfast at the finish line! To Register - just click HERE.
Charities Benefit From Renishaw Hall Classic Car & Bike Show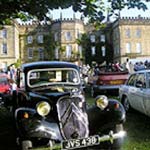 Wednesday 13th June 2012 Hundreds of classic cars and bikes are expected at Renishaw Hall, Eckington, later today (Wednesday June 13th) for the annual rally, which raises thousands of pounds for local charities.

Organised by the Rotary Club of Chesterfield the three local charities to benefit will once again be Weston Park Hospital Cancer Appeal, Bluebell Wood Children's Hospice, and Chesterfield's very own Ashgate Hospice.

The event, which runs from 3.00pm until 8.00pm TODAY - Wednesday 13th June 2012 - is attended by enthusiasts from all over the region... READ MORE...
Local MP Supports The Choose Charity Shops Campaign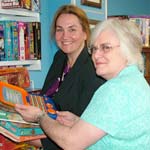 Wednesday 13th June 2012 Natascha Engel, MP for North East Derbyshire, gave her support to the 'Choose Charity Shops' campaign when she visited two local charities in Clay Cross and donated items.

Ashgate Hospice's shop on High Street and the Lighthouse Charity shop on Eyre Street both gave a warm welcome to Natascha.

Commenting on the visits, Natascha said: "I had a wonderful time in both shops, meeting people, looking around and of course making those all important purchases. The work that these charities do is incredible..." READ MORE...
Community Action Team Leader Required - Young Potential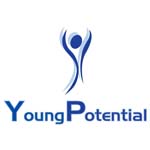 Tuesday 12th June 2012 COMMUNITY ACTION TEAM LEADERS.
SALARY: UNWAGED VOLUNTARY WORK/INTERNSHIP. BASE: DERBYSHIRE

Do you want to learn new ViTaL skills in project planning and management, staff management, marketing, administration and events management? Do you know you have all the right skills to get a good job, but you need some experience on your CV to show prospective employers what you can do? Can you give up a few hours a week to join with others like you who want to help improve life in Lincolnshire while having some fun and getting some world class training?

Decide today to do something completely different!
Contact: dez.w@youngpotential.org.uk or sophie.t@youngpotential.org.uk or telephone 0115 9677819.
Next training dates 22nd to 24th June 2012. Website: www.youngpotential.org.uk
Ashgate Hospice - It's A Knockout Is Back!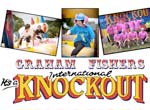 Tuesday 12th June 2012 It's a Knockout is based on the popular TV programme, where teams compete against each other in a number of fun and wacky games (including HUGE inflatables!) - and it's back for Ashgate Hospice.

Teams will be competing to win the title of 'Ashgate Hospice's It's a Knockout Champions 2012!' The event will be taking place at Holmebrook Valley Park in Chesterfield, Derbyshire and promises to be a fantastic day out, not only for all competitors but spectators too - who will be able to watch teams scale inflatable obstacles, conquer water pools, as well as browse stalls and take part... READ MORE...
Brockwell School Prepares For Fun Run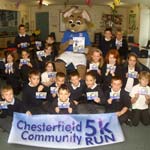 Sunday 10th June 2012 Local youngsters from Brockwell Primary School in Chesterfield are getting ready to take part in the Chesterfield Community Junior Fun Run on Sunday 17th June.

It's all part of the Chesterfield Community 5k run, which is being sponsored by Chesterfield Community Safety Partnership, to raise funds for two local charities - Ashgate Hospice and Chesterfield FC Community Trust.

The Spireites mascot, Chester-the-Fieldmouse, recently visited Class 3c to find out how preparations were going... READ MORE...
MP Opens Fair Trade House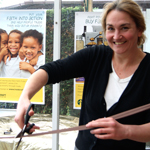 Thursday 7th June 2012 When Dronfield lady Janet Mann read that Olympic goods were being made in conditions that would not be acceptable in the UK, she decided to take action by setting up a Fair Trade business from her home and invited the local MP to cut the ribbon on the new venture.

Natascha Engel, Member of Parliament for North East Derbyshire says she was delighted to accept the invitation and joined invited guests to a taste of what the business had to offer.

Janet's shop will sell fair trade goods... READ MORE...
Heartbroken Worksop Couple Inspired To Raise More Than £3k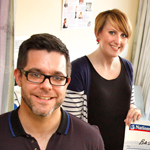 Wednesday 6th June 2012 A Worksop couple inspired by personal heartache have fundraised more than £3,000 for the maternity unit at Bassetlaw Hospital and Chesterfield Sands, the Stillborn and Neonatal Death charity.

Emma and Matt Pearson, from Gateford, experienced every expectant parent's worst nightmare last September when their twin boys, Noel and James, were born 14 weeks prematurely. Tragically, both boys were born 'asleep'.

Despite their enormous grief, Emma, 30, and Matt, 35, found comfort from the care and support they received from the midwives at Bassetlaw Hospital. READ MORE...
Thank You...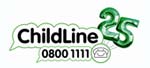 Wednesday 6th June 2012 One of the UK's biggest national children's charities has contacted The Chesterfield Post to thank Chesterfield residents for its support.

The letter, from Childline, says that volunteer workers in Chesterfield and the work they do is much appreciated by the organisation and reads as follows...

Dear Editor, This week is National Volunteers' Week (1-7 June) and as such, we would like to take the opportunity via your newspaper to publicly thank all those in the Chesterfield area who generously give up their time to volunteer for ChildLine... READ MORE...
Jamie Walker And Friends Take To The Pitch For Charity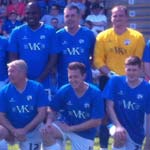 Monday 28th May 2012 If you were at the b2net yesterday, you could have been forgiven for thinking that One Direction had turned up ahead of Elton, as, to the delight of many a teenage girl in Chesterfield, a whole cast of soapstars made an appearance at Chesterfield's football stadium to take on a team of former players and guests, in the name of charity.

3 charities were again set to benefit from the 7th Annual Jamie Walker Charity football match. Jamie set up these games after successfully battling Lymphoma and wanting to give something back to the people who supported him and to provide funds for research for those diagnosed after him. READ MORE...
Soapstars v Legends - The Rematch - Sunday 27th - The B2net!
Sunday 27th May 2012 Today will see the 7th Annual Jamie Walker Charity game take place at the b2net stadium.

Kicking off at 3 pm, the game will see a team of Chesterfield Legends and their guests take on a 'Soapstar' team, made up of stars from Emmerdale, Waterloo Road and other TV shows.

Last year's game at the b2net was a huge success and raised nearly £20,00 for three charities, after huge crowds turned up to support the teams. The game this year is expected to take the total raised over the 7 years to over £100,000. READ MORE...

Northern Tea Merchants To Hold 'Blooming Great Tea Party'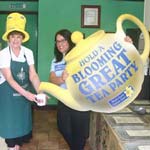 Friday 25th May 2012
Raising money for a good cause is always more fun when friends are involved, and yesterday, Northern Tea Merchants on Chatsworth Road, joined in the fun and agreed to hold it's very own Blooming Great Tea Party for this excellent cause.

Marie Curie Cancer Care is also asking other people in Chesterfield to hold their own Blooming Great Tea Party this June and July to help raise funds for the charity. It can be as simple as a cuppa with colleagues, a vintage inspired tea party or even a larger party to celebrate the Diamond Jubilee. READ MORE...

Over £10k Raised For Rainbows Hospice By Chair's Appeal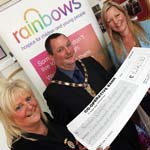 Friday 25th May 2012 Generous residents have helped raise thousands of pounds through a charity appeal in North East Derbyshire.

A total of £10,138 has been raised for Rainbows Hospice for children and young people during the 2011/12 North East Derbyshire District Council's Chair's Appeal - led by former council Chair, Cllr Brian Wright and his Consort and wife Susan.

Cllr Wright said: "Thank you to everyone for their help and support throughout the year to raise much-needed funds for this very worthy charity, in support of the brilliant work that they do for families across the area." READ MORE...
Hearing Loss Charity Encourages Jubilee Fundraising Efforts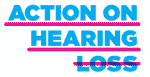 Wednesday 23rd May 2012 Action on Hearing Loss is urging organisers of Diamond Jubilee parties (2nd - 5th June), in Chesterfield, to make a right royal effort to raise vital funds for the charity's life-changing work for the one in six local people who are deaf or have hearing loss.

The call comes as Action on Hearing Loss - founded on 9th June 1911 - crowns off a year of celebrations marking the charity's centenary. Money raised for Action on Hearing Loss at Diamond Jubilee parties would help pay for the charity's pioneering projects, services and biomedical research improving the everyday lives of people with hearing loss. READ MORE...
Veteran Takes A Hike For The Mayor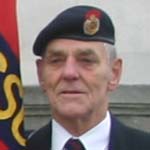 Tuesday 22nd May 2012 One intrepid Chesterfield veteran is about to don his hiking boots in aid of The Mayor's Appeal and walk over 200 miles to raise cash to help serving soldiers and their families, and also those whose lives are turned upside down with cancer.

John Collins is 65 and Chesterfield born and bred. He served with the Royal Engineers for many years and still regularly supports forces charities. Next Friday (25th May) he will begin a 220-mile walk that will take him across the Border area of Scotland, from Port Patrick near Stranraer to just outside Berwick on Tweed where he'll finish on the 14th June. READ MORE...
Wax On, Wax Off! Tony Will Suffer Gladly For Emily Rose Bell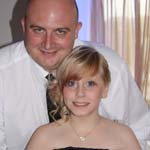 Monday 21st May 2012 It's for a fantastic cause - but we suspect organiser Tony Bingham isn't looking forward to one particular event during the Fundraising day for young Emily Rose Bell - he's doing a sponsored full body wax leaving just the little hair left on his head and his eyebrows intact! Ouch!

The all-day event, kindly hosted by CMC Motorcycles, Clay Cross on Saturday, June 9th, from 9am to 5:30pm, is to raise funds for Emily Rose Bell - the Derbyshire Times' Child of Courage 2012 Award winner - who was diagnosed with Leukaemia 3 years ago and, although treatment has gone well, is still waiting to find out if she is in remission. READ MORE...
Life's A Drag This Sunday - Please Can YOU Help?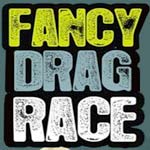 Friday 18th May 2012 If you fancy a day bossing men in frocks about, then Ashgate Hospice has just the job for you!

They are DESPERATE for marshalls for the Drag Race, which is due to take place on Sunday morning (May 20th). They say that they would be hugely grateful for anyone with spare time to help with marshalling the race.

If you have some time from 8.30am on the day, then please contact Ashgate Hospice's Emily Evans on 01246 568801, or by email emily.evans@ashgatehospice.nhs.uk
Cruse Bereavement Care Celebrates 25 Years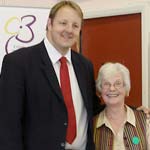 Thursday 17th May 2012 Cruse Bereavement Care celebrated 25 years of helping people in and around Chesterfield by holding a celebration tea party on Saturday, 12th May at Rose Hill United Reform Church.

The charity invited all past, present and even future volunteers, currently in training, to attend.

Cruse were honoured to welcome the Deputy Mayor Cllr. Paul Stone with the Deputy Mayoress Barbara Wallace who were undertaking their first engagement in their new role. READ MORE...
Ashover May Day Carnival Defies The Weather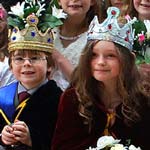 Thursday 10th May 2012 Warnings of rain showers on Monday could not dampen the May Day carnival spirit in Ashover and crowds flocked into the village for what is now widely recognised as the best traditional celebration in the region.

"The forecast certainly wasn't good and we had an alternative programme lined up just in case we couldn't operate outside. Fortunately, the drizzle held off until most events had taken place and many people who stayed told us how much they enjoyed the day," said Rosemary Early, who heads the organising team.

Storm clouds threatened as the Rector of Ashover... READ MORE...
Take Part In National Three Peaks Challenge For The NSPCC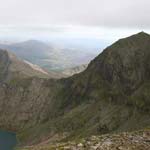 Wednesday 2nd May 2012

The NSPCC is calling on all challenge walkers in Derbyshire to grab their walking boots and kit bag and take part in a fantastic challenge to climb the National Three Peaks from Friday 13th July to Sunday 15th July.

This fully guided walk will be completed in one weekend and takes in the three highest peaks in Scotland (Ben Nevis 1,344m), England (Scarfell Pike 978m) and Wales (Snowdon 1085m). All money raised will go towards ChildLine, a service provided by the NSPCC. READ MORE...
Common Cancer Signs Missed In Third Of Young People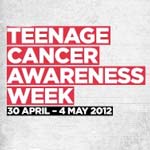 Monday 30th April 2012 This week sees the start of Teenage Cancer Week and as it begins, figures show that two thirds (61%) of young people with cancer visited GPs with at least one of the most common cancer symptoms, yet for a third (28%) GP's took no action.

A quarter (26%) visited GPs four times or more before their symptoms were taken seriously and they were referred to a specialist.

The research, conducted at Teenage Cancer Trust's 2012 conference for 300 young cancer patients, looked at the experiences of young people... READ MORE...
Chris Turner To Make Comeback!!!
Friday 27th April 2012 Chesterfield's Chief Executive Chris Turner is to make a comeback by turning out for the Spireites Legends in the charity match against the Celebrity Soapstars at the B2net Stadium on Sunday 27th May 2012, kick-off 3.00pm.

Jamie Walker's 7th Annual Charity Football Match is in aid of three worthwhile charities, MI Soapstars Official Charity - Once Upon A Smile, Lymphoma Association and Chesterfield FC Community Trust.

Chris, a former Man Utd and Sheffield Wednesday goalkeeper... READ MORE...
Cheryle's Marathon Fundraiser For St John Ambulance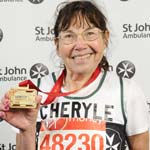 Wednesday 25th April 2012 Clay Cross woman Cheryle Berry has completed this year's London Marathon in aid of first aid charity St John Ambulance - and hopes to raise at least £2,000.

The 63-year-old completed the course in six hours thirty-six minutes. It is the 12th year she has run the marathon, the last three of which she has run in aid of St John Ambulance.

"I have been involved with St John Ambulance for seven years in Derbyshire and once again, I felt extremely proud to be representing the charity... READ MORE...
Chesterfield Travel Agent Goes The Distance For Charity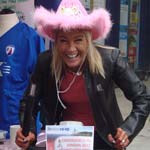 Wednesday 25th April 2012
Travel consultants in Chesterfield have been saying 'get on yer bike' for a good cause.

The team at Ilkeston Co-op Travel in Chesterfield made the 150 mile static bike ride recently to raise money for the National Hereditary Breast Cancer Helpline.

The 'bike ride', in which the whole team participated, may not have moved anywhere, but their cycling efforts equated to the distance from Chesterfield town centre to London's Olympic Village and The team raised £500 on the day. READ MORE...

From One Tower To Another For Kids 'n' Cancer Charity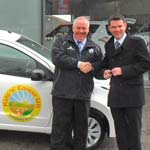 Friday 20th April 2012 Twelve intrepid Chesterfield cyclists will be 'on their bikes' shortly as they climb into the saddle for a good cause.

11 men, and 1 woman will be completing a 571 mile endurance ride to raise funds for the Kids n Cancer Charity, launched in Chesterfield at the B2net last week. The journey will see them travel between two landmark towers on either side of the Channel. They will start at Blackpool Tower on the 8th July and travel, via the Tower of London, to reach The Eiffel Tower in Paris, 8 days later on 16th July.

The daring dozen includes Autoworld employees... READ MORE...
Make This Year A Record Breaker With ChildLine's Big Birthday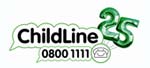 Tuesday 17th April 2012 To celebrate its 25th birthday, ChildLine is encouraging schools in Chesterfield to get involved in the ChildLine Big Birthday week (8th - 12th October) and help break a Guinness™ World Record for the most greetings on a single birthday card.

The ChildLine Big Birthday week will see primary and secondary schools across Chesterfield take part in a host of fun and quirky fundraising activities to celebrate the milestone and raise £250,000.

As part of the Big Birthday, ChildLine is hoping to break the world record by inviting every school that fundraises, to send in their birthday greeting for inclusion in the giant card. READ MORE...
Giving Every Child With Cancer A Chance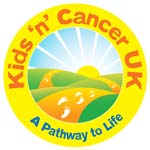 Friday 13th April 2012 A new charity that aims to help sick children access revolutionary treatment for cancer has been launched in Chesterfield, at the B2net stadium.

Kids 'n' Cancer is the brainchild of a local businessman and has been set up to enable children with cancer and their families to travel to the US where they can undergo Proton Therapy, which experts believe is far better at reducing tumours and has less side effects than conventional chemotherapy and radiotherapy. Founder Mike Hyman told guests, including the Mayor and Mayoress of Chesterfield, that "Proton Therapy is fantastic - and the latest treatment..." READ MORE...
Bolsover Cadets Win Royal Recognition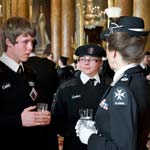 Friday 13th April 2012 Bolsover St John Ambulance Cadets Megan Owens and Thomas Paisley have won royal recognition for their achievements during an official reception at Buckingham Palace.

Megan, 16, and Thomas, 15, were congratulated by HRH The Princess Royal for completing the Grand Prior Award, the highest a St John Ambulance Cadet can achieve. Both had spent the last three years studying 24 different subjects to achieve the honour, from first aid to working in the community. The two were chosen to represent Derbyshire at the Buckingham Palace reception, which recognises young people's commitment to the nation's leading first aid charity. READ MORE...
Ashover Plans For Record Breaking May Day
Friday 13th April 2012 Ashover is beginning to buzz with excitement as volunteers put the finishing touches to plans for this year's May Day Carnival - now widely-recognised as one of the best traditional family celebrations in the region.

This year's non-stop event on Monday, May 7th, could again be a record-breaker. "More and more people flock into Ashover every May Day and it's become such an established attraction, that we have visitors travelling from miles and miles to join us," said Rosemary Early who heads the organising team.

Popular village personality Bob Dronfield will officially open the proceedings and perform the most important job of the day - the crowning of the May Queen (Phoebe Hanauer) and May King (Laurie Kelly) - after the Royals and their retinue have processed through the village to music played by Ashover Band. READ MORE...
NSPCC Says Most People Wait A Month To Report Child Abuse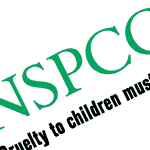 Tuesday 10th April 2012 The NSPCC has now launched a new campaign, 'Don't wait until you're certain', which urges the public not to ignore that niggling doubt about a child's safety, as concerning new figures show most people wait at least a month before picking up the phone.

In the last six months, 822 people from the East Midlands contacted the NSPCC with concerns about a child that were considered so serious they warranted immediate action - 157 of whom were from Derbyshire. Of those callers from the East Midlandss, 26.8% had waited at least a month to contact the NSPCC, with an additional 27.2% waiting more than six months. READ MORE...
Every Little Helps - And Ralf Joins In To Help Local Charities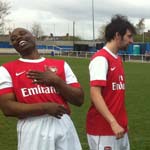 Monday 9th April 2012 For most of us, Easter Sunday is a time to munch chocolate and relax, but that was definitely not the case not for a group of football stars yesterday.

It was a star-studded team sheet at Staveley's Inkersall Road ground at lunchtime, as stars of the Premiership and stage and screen (even one member of the Royle family!) turned out to raise money for three very worthy causes.

Tesco workers from Lockoford Lane also had a dream shift as they took on an ex-Arsenal X1 which included the likes of Jimmy Carter (ex Arsenal)... READ MORE...
549 Sex Crimes Reported To Derbyshire Police Last Year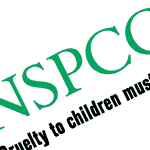 Wednesday 4th April 2012 Figures released today by the NSPCC show that 549 sex crimes against children, including rape, incest and abuse of children through prostitution and pornography, were reported to Derbyshire Police last year.

The figures further reveal that of those crimes reported to police, 479 were committed against girls and 70 were against boys.

In a detailed breakdown, the NSPCC says that more than 400 sexual assaults against children were reported to police forces in England and Wales... READ MORE...
Feathered Fabian Ends Chicken Run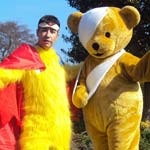 Wednesday 4th April 2012 Chicken runner Fabian Cruz has chosen The Children's Hospital Charity as the one to support in his last feathered fundraiser.

Chilean born Fabian, aka 'Super Pollo', has frequently hit the headlines over the years as the caped clucker but due to tendon problems, is likely to hang up his wings following the Sheffield Half Marathon on 27th May.

Fabian, 47, has been taking part in marathons since 1984 and raised thousands for charities along the way. His charity work has seen him invited to Downing Street and be nominated to carry the Olympic Torch... READ MORE...
Sunday In Hell: 24 Hours In The Saddle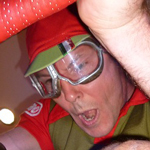 Monday 2nd April 2012 Cycle-mad restaurateur Gian Bohan is gearing up for an Easter Sunday to remember, or should that be one he'll want to forget?

While the good people of Chesterfield are feasting on chocolate eggs, Nonnas owner Gian will be pulling on the Lycra and embarking on a torturous non-stop 24-hour cycling challenge - all in aid of charity.

In what has been dubbed the 'Sunday In Hell', Gian will be mounting his stationary bike on the terrace of his Ecclesall Road (Sheffield) restaurant at 2pm on Easter Sunday, 8th April, and won't stop pedalling until 2pm the next day. READ MORE...
Civic Service Raises Hundreds For Charity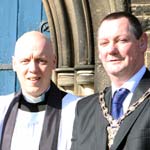 Friday 23rd March 2012 Civic leaders gathered to help raise more than £800 for a charity appeal in North East Derbyshire.

North East Derbyshire District Council's Chair, Cllr Brian Wright, welcomed guests to the annual Civic Service - raising £834 for his 2011 / 2012 appeal in aid of Rainbows Hospice for Children and Young People.
 
A further £185 was donated to St Bartholomew's Church in Clay Cross, which hosted the Sunday service. Civic dignitaries throughout Derbyshire attended the service... READ MORE...
Hope Gets The Help She Needs From Newlife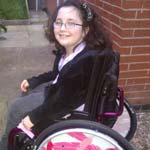 Wednesday 21st March 2012 One young Chesterfield girl, recovering at home in Chesterfield after major surgery, is looking forward to getting back to school with her friends - and keeping up with them thanks to her new lightweight wheelchair.

11 year old Hope Heeley has cerebral palsy and needed a lightweight wheelchair, which she can propel herself, to give her more independence and enable her to join in activities with friends. However, at a whopping £3,142, the cost of the lightweight wheelchair prompted her mum, Joanna Heeley, to apply to leading UK children's disability charity, Newlife Foundation for help. READ MORE...
SANDS Bring Out "The Best Of Chesterfield"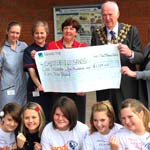 Tuesday 20th March 2012
In September, we brought you the story of 7 young girls and their charity walk which, they hoped, would swell the coffers of an appeal to buy a valuable piece of technology that would bring comfort to families across Chesterfield who had suffered the pain of losing a baby at birth.

Archie Hopkinson died after being born at 35 weeks in 2009 and his sisters Bethany and Courtney, along with their friends - all aged just 11 - volunteered to complete a walk in his memory to raise funds. The girls, Charlotte Thompson, Courtney Richards, Bethany Hopkinson, Courtney Hopkinson... READ MORE...
The Royal Shares The Aid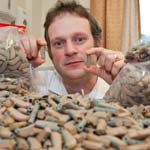 Tuesday 20th March 2012 The Chesterfield Royal Hospital's audiology department is extending its healing powers to the developing world.

The trust is sending nearly 5,500 old, unwanted or reconditioned hearing aids to under privileged children and adults across the world after answering a plea from registered charity Sound Seekers.

Robert Frear is the Senior Audiologist involved in the scheme, he said: "We got the letter through from Sound Seekers and just happened to have an entire cupboard full of unwanted hearing aids weighing 23 kilos..." READ MORE...
Ashover Families Praised By Award-Winning Rotarians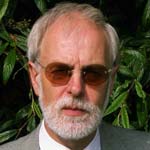 Wednesday 14th March 2012 Six years after they donated their unwanted pedal cycles to a charity which helps youngsters in Africa and people with disabilities in India, Ashover villagers have learned that their generosity has helped Peak District Rotarians win a top environmental award.

Members of the Rotary Club of Hope Valley have been presented with Rotary International in Great Britain and Ireland's 'Rodney Huggins Environment Award' for their work over many years with the Jole Rider charity which collects old and unwanted pedal cycles, arranges any necessary repairs and then ships them to deserving causes overseas. READ MORE...
Litter-Pick Fund Raiser For Malawi-Bound Max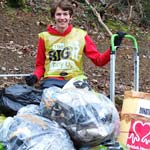 Monday 12th March 2012 One local teenager has had a 'rubbish' life recently - but it's all in an excellent cause.

Plastic bags full of litter and discarded rubbish of all shapes and sizes are helping Ashover teenager Max Clarke fund a working trip to Malawi in Central Africa.

15-year-old Max, who lives in Milltown, collected the material as part of a sponsored litter-pick around the village. And in just under 7 hours, he amassed enough rubbish to fill 8 largebags and had picked up car wheels, old tyres, bits of car bodywork, a prop shaft, 2 shoes and "an amazing number of bags containing dog poo". READ MORE...
Lessons In Life Saving Thanks To £500 Award
Monday 12th March 2012 Young first aiders in Clay Cross will be able to learn vital life-saving techniques thanks to a £500 award from the Mansfield Building Society's Community Support Scheme.
 
Parkhouse St John Ambulance Division needed the funding to buy resuscitation manikins, to train Cadets and Badgers in how to deliver chest compressions and rescue breaths.
 
Leader Yvonne Mason said: "Children as young as 5 learn simple skills that can make them the difference between a life lost and a life saved..." READ MORE...
100 Banners To Be Created For 2012 Olympic Torch Relay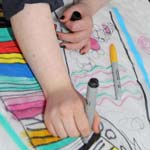 Friday 9th March 2012
Chesterfield will have some stunning new banners on display for the forthcoming 2012 Olympic Torch Relay.

The banners are being made by local people and banner decorating workshops are taking place over the next couple of months.

The first workshop took place on International Women's Day at the Donut Centre in Chesterfield where local people from varying age ranges and abilities came together to create the first set of banners, focusing on the Paralympic values. READ MORE...
Nonnas' Gian Kicks Off Charity Cycle Challenge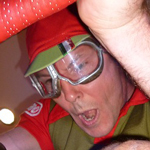 Wednesday 7th March 2012 Local restaurateur Gian Bohan will be saddling up with rugby legend Lawrence Dallaglio and England cricketer Andrew "Freddie" Flintoff next month on a mammoth charity bike ride across Europe.

The Dallaglio Flintoff Cycle Slam 2012, supported by Virgin Media, will see the sporting internationals cycle from the Greek city of Olympia to the new Olympic Stadium in London over 22 days from 23rd April until 18th May.

Nonnas owner, and ardent cycling enthusiast, Gian, will joining them for the gruelling Italian stages of their journey to help raise £2.012 million... READ MORE...
73 Engineers Regiment Turn Pedal Power Into Charity Cash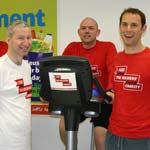 Monday 5th March 2012 We reported last week on a group of soldiers who would be cycling the equivalent distance between Nottingham and Afghanistan in order to raise cash for "The Soldier's Charity - The Army Benevolent Fund".

A group of soldiers from 73 Engineers are travelling to 6 sites in the region to complete 6,000 km each over the next 6 days. All proceeds from the event will go to help soldiers injured in conflict along with bereaved families of service personnel.

Saturday saw them in the entrance at Tesco on Lockoford Lane, where they continued their push to raise the profile of the Charity... READ MORE...
All Star Family Fortunes Tomorrow - Rik Playing For Ashgate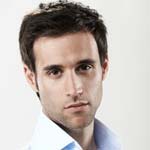 Friday 2nd March 2012 Ashgate Hospice are very excited to announce that Rik Makarem (left), also known as Nikhil Sharma from the TV soap Emmerdale, will be taking part with his family on All Star Family Fortunes this Saturday.

He has very kindly nominated Ashgate Hospice as his charity for the TV show and we all wish him and his family the very best of luck!

Make sure you tune into ITV1 THIS SATURDAY 3rd March at 6.05pm.

GOOD LUCK RIK!!
A Big Crowd Will Enhance Baris' Donation To Weston Park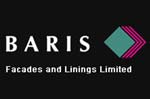 Friday 2nd March 2012 Baris Facades & Linings Ltd, sponsors of Staveley MWFC and the Northern Counties East League, are to make a charity donation to the Western Park Hospital Cancer Charity based in Sheffield through making a £1 donation for every one of the total attendance at the FA Vase Quarter Final game on Saturday, between Staveley MWFC and St Ives Town FC.

The donation has arisen from the Charity Ball being held at Chesterfield B2Net Stadium this evening (Friday) at which Baris/Staveley MWFC were invited to attend by Dave Allen of Chesterfield FC and A & S Leisure/Napoleons Casino. READ MORE...
Spireites Pitch In For Charity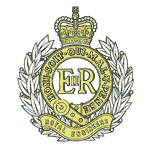 Friday 2nd March 2012 Chesterfield FC will be helping a group of brave soldiers get on their bikes this weekend - all in a good cause.

The club is, this weekend, proud to be supporting the 73 Engineer Regiment (Volunteers) Cycle Charity Event, in aid of the Army Benevolent Fund, part of a six-day fund-raising event from 1st - 6th March which will see the squaddies cycling the equivalent distance from their Nottingham base to Camp Bastion, Afghanistan. 

This is a total of 6,000km which is being replicated using cycle machines over the 6 days at 6 locations, this Saturday they're in Chesterfield ... READ MORE...
Charities Encourage More Young People To Report Assaults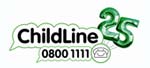 Thursday 1st March 2012 Counsellors at the East Midlands ChildLine base are encouraging more young people to speak out about sex assaults, as new research from the NSPCC shows that thousands of teenage girls across the UK who are sexually assaulted by boys suffer in silence.

While the majority of those abused by an adult report what's happened, fewer than one in five tell anyone if the offender is a young person, according to the charity which runs the UK-wide ChildLine Service.

Adolescents are responsible for around a third of all sex offences... READ MORE...
Take A Step For Fairtrade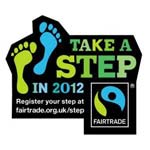 Wednesday 29th February 2012 Chesterfield Borough Council is supporting this year's Fairtrade Fortnight which began this week.

The theme this year is 'Take a Step' which encourages everyone to take as many steps as possible to support Fairtrade. Chesterfield is officially a Fairtrader Town based on the number of shops and outlets where Fairtrade produce can be bought or consumed.

Councillor Chris Ludlow, Executive Member for the Environment said: "Fairtrade is a simple way each one of us can make a difference..." READ MORE...
Spireites' Jamie Lowry Backs Cancer Charity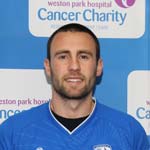 Tuesday 28th February 2012 Top Chesterfield footballer Jamie Lowry is backing an appeal by a leading cancer charity to help thousands of families affected by the disease to spend more precious time together.

The 'Extra Time' campaign is being launched to celebrate leap day (February 29th) by Weston Park Hospital Cancer Charity, which raises funds to support Weston Park Hospital, one of just four specialist cancer hospitals in England.

'Extra Time'stems from the idea that each leap year we all benefit from an 'extra' day. Thanks to Weston Park Hospital, more cancer patients are being... READ MORE...
Charities Urge Local Youth Not To Suffer Self Harm In Silence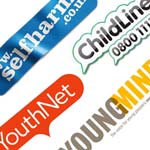 Monday 27th February 2012
Research by ChildLine, selfharm.co.uk, YouthNet and YoungMinds to coincide with National Self-Harm Awareness Day on Thursday (1st March) found that, among 1,398 young people surveyed, more than half admitted to hurting themselves on a daily basis or a few times a week.

The survey revealed that 41% of young people who had hurt themselves, had not told anybody about it and those who did, were most likely to tell friends first. However, the large majority felt that this hadn't helped and still went on to hurt themselves as a way of 'coping'. READ MORE & VIDEO...
Talent On Tour In Chesterfield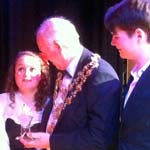 Monday 27th February 2012 The Mayor's Charity held another successful evening with the Talent on Tour night at the Phoenix Suite, Chester Street, Chesterfield on Friday 10th February.

The Acts that appeared were all from the 'Chesterfield's Got Talent' final night held last October at the Winding Wheel. The top three acts were Conner Fletcher, Elizabeth Unwin, and Edward and Lucy, the winners and stars of the show. Also on stage was Alan Stapleton the Singing Bus Driver and, appearing by popular demand, the country and western singer Dalton Stone who had flown in from Norway where he was working to appear at the charity event. READ MORE...
Local Residents Invited To Join Hearing Loss Charity's Panel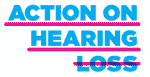 Monday 27th February 2012 Action on Hearing Loss - formerly RNID - is inviting people in Chesterfield who are deaf or have hearing loss or tinnitus to join the charity's new research panel and help influence the organisation's work.

Panellists will have regular opportunities to take part in the charity's research projects by completing short surveys as well as through one-to-one interviews and focus groups. Evidence gathered through the research will inform Action on Hearing Loss's policy, services and campaigning work for a world where hearing loss doesn't limit or label people, tinnitus is silenced and where people value their hearing enough to look after it. READ MORE...
Matalan Smash £695,000 Fundraising Target For The NSPCC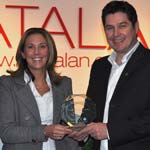 Thursday 23rd February 2012 Matalan is celebrating raising almost £700,000 for the NSPCC in less than a year, thanks to the fundraising efforts of their staff and customers across the UK.

The family-favourite retailer has raised an impressive £695,544.71 since March 2011.  Stores in Derbyshire (Chesterfield and Derby) raised a combined total of £6,033.30 towards the total.

Last year, Matalan raised more than £300,000 for the children's charity and subsequently set themselves an even bigger challenge... READ MORE...
Chesterfield's 1997 FA Cup Legends In Charity Match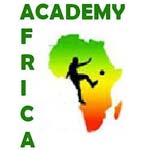 Wednesday 22nd February 2012 The Spireites legends, from Chesterfield's 1997 FA Cup Semi-Final side at Old Trafford, are turning out in a special charity match next month to raise funds for the Academy Africa project, a UK based football coaching organisation.

Five FA qualified football coaches from Chesterfield FC's Centre of Excellence, and Chesterfield Sports College are heading out to Uganda in April 2012 to coach football with local football teams, villages and children in and around Kampala.

The Chesterfield coaches are currently fund-raising for the trip... READ MORE...
Celebrities v Legends - The Rematch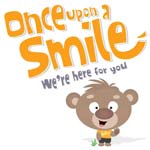 Wednesday 22nd February 2012 It was hailed by the organisers as a huge success, and for those of us who attended a great family day out. In fact, if you have a teenage daughter you'd be well advised to stick this date on the calendar right now.

The 6th Annual Charity match, organised by Jamie and Phil Walker, also raised a staggering £19,000 for three charities, with a little (but not inconsiderable) help from a few soapstars.

Phil Walker was on record as saying that it was the best event... READ MORE...
Staveley MWFC's Inaugural Charity Dinner Raises Thousands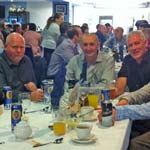 Wednesday 15th February 2012 Staveley Miners Welfare FC raised over £3,000 at their first-ever sporting dinner, which was held in the clubhouse at the Inkersall Road ground last week.

The event, which featured former Nottingham Forest star Kenny Burns as speaker and comedy from Billy Flywheel, was a sell-out with over 100 people attending.

"The dinner was a huge success and we hope it is the first of many," said Staveley Chairman Terry Damms. "The funds raised will help pay for the development of our ground. Plans are in place for a new 250-seater south stand..." READ MORE...
Ozbox Partnership Sees More Kids Box Clever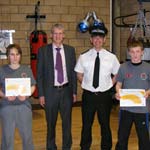 Tuesday 14th February 2012 Fifty volunteers have attended a three-day course at Chesterfield Police Station to allow them to deliver Ozbox sessions across the county.

The course is the latest sport/citizenship programme produced by the Police Community Clubs of Great Britain (PCCGB) as part of their Contender Plus programme.

The course included information on gang affiliation, gun and knife crime, alcohol and drug misuse and anti-social behaviour. READ MORE...
TV & Film Star Luke Supports Local Lads In Charity Challenge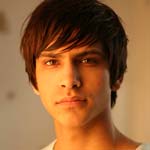 Thursday 9th February 2012
TV and film star, Luke Pasqualino is drumming up support for 4 Chesterfield lads - Jordan Passarelli, Ryan Lawty, Daljit Mehat and Oliver Pool - who are taking part in the intense '5 Peaks Challenge' in aid of national charity 'Help for Heroes'.

The star, known for his role as Freddie McClair in the teen drama 'Skins' and more recently his upcoming movie 'Love Bite', has taken time out of his pressing schedule to help devise a Twitter campaign in support of the local lads, to raise necessary funds for our troops fighting on the frontline. READ MORE...
Mad Hatter Event For 'When You Wish Upon A Star' Charity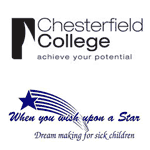 Wednesday 8th February 2012
You are all invited to Hayley's event in April which has a 'Mad Hatter' theme. All money raised will be going to the 'When You Wish Upon A Star' charity, a charity which makes dreams a reality for sick children.

The event takes place at the Quadrant Restaurant at Chesterfield College on Infirmary Road, Chesterfield on the 26th April 2012, 7pm for 7:30.

Tickets are £15 per person including a 3 course meal with a complimentary drink on arrival. For more details and for bookings, contact 01246 500596.
National Apprenticeship Week Set To Benefit Ashgate Hospice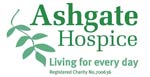 Monday 6th February 2012 During this year's National Apprenticeship Week (6th-10th Feb), Chesterfield College has geared all of its activities toward raising money for Ashgate Hospice whilst raising the profile of Apprenticeships.

Activities began last week with staff and Apprentices taking part in a fun run on Friday 3rd, in and around Chesterfield with charity buckets collecting cash for Ashgate.

Today, Monday 6th February, the College is holding a beauty school event at Ashgate Hospice from 9.30am-6pm in which Beauty Therapy Apprentices will be offering heavily discounted treatments to the public such as full body massages and manicures, all proceeds of course going to Ashgate Hospice itself. To book your place just call Helena on 07825 691404. READ MORE...
Tesco Boosts Funds For Bo Peep's Sheep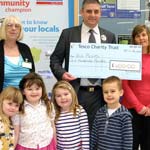 Friday 27th January 2012 Chesterfield based organisation, Bo Peeps, has today been presented with a £600 Community Award from the Tesco Charity Trust.

Bo Peeps in Old Whittington, provides a mother and toddler group which meets twice a week with up to 16 parents and toddlers attending at any one time - a much needed group in an area of deprivation. The award means they will be able to continue to run a much needed second session each week as lack of funds had meant the group were only able to run the one until now.

Lynn Tarr of Bo Peeps said, "It's thanks to the Tesco Charity Trust..READ MORE...
Esther Rantzen Thanks Locals For ChildLine Support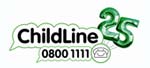 Thursday 26th January 2012 In celebration of ChildLine's 25th Anniversary, ChildLine founder and TV presenter Esther Rantzen CBE paid a visit to the East Midlands ChildLine base in Nottingham on Friday (20th January) to pay tribute to volunteers and supporters and highlight the continuing need for counsellors. 
 
ChildLine, the UK's free 24-hour confidential helpline for children and young people, has been providing support and advice across the UK since 1986. During this time the service has developed so that young people can access support online via a website (www.childline.org.uk) and by phone (0800 1111). READ MORE...
Cancer Charity Loses Cash After Burglary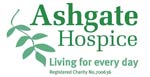 Wednesday 25th January 2012 A cancer charity has fallen victim to burglars who stole cash from an office in Dronfield.

In early December 2011, the office of Ashgate by Design on Lea Road in Dronfield was burgled. Sometime between 5.40pm on Saturday December 10th and 9.30am on Monday December 12th, the shopping complex was entered and the safe in the charity shop was forced. Burglars got away with a considerable amount of cash.

Anyone who has any information about the burglary should ring Dronfield police on 101 or call Crimestoppers anonymously on 0800 555 111.
Limber Up - Sport Relief Is Back And Coming To Chesterfield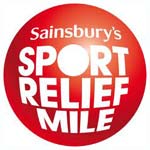 Tuesday 24th January 2012 The Sainsbury's Sport Relief Mile is back - and it's coming to Queen's Park in Chesterfield.

The town is set to host its fourth Sainsbury's Sport Relief Mile on Sunday 25th March, and needs local people to come together and show their support by entering now at www.sportrelief.com.

As one of the UK's biggest fundraising events, Sport Relief brings the entire nation together to get active, raise cash and change lives - so it's time to dust off those trainers and enter right now. READ MORE...
Derbyshire Wildlife Trust Talk Sunshine And Madeira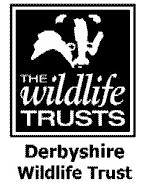 Wednesday 4th January 2012 The first Local Derbyshire Wildlife Trust Group event of 2012 is a talk entitled 'Madeira - Island of Eternal Sunshine'. This will take place on Tuesday 10th January at 7.30 pm.

Tony Pioli captures the beauty of this island of flowers known as the 'Jewel of the Atlantic' through his breathtaking photographs.

The Parish Centre, Annunciation Church, Spencer St, Chesterfield S40 4SD is the venue, and the entrance fee is £2.50 including refreshments. All are welcome.

Please note the following dates for your diaries: 14th February, 'Living with Barn Owls', 13th March, 'Brown Hares in the Derbyshire Dales', 10th April, 'Life in the Darkness'.
Flying The Flag For Ernie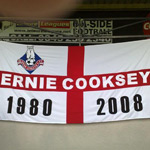 Monday 2nd January 2012 As the match between Chesterfield and Oldham Athletic takes place at the b2net today, one flag on display in the away end will have one very special purpose.

The flag belongs to a group of Oldham fans who produced it in memory of Ernie Cooksey, one of their former players, who died tragically in July '08 at the age of 28.

It's a replacement for the original and was purchased from donations by 'Latics supporters, which was stolen when Oldham fans were assaulted in Seville in '09 whilst watching the Spain v England friendly international. READ MORE...
Bishop's Thanks For Kenyan Trail Bikes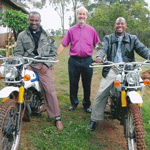 Monday 2nd January 2012 Supporters of the Ashover Church Appeal to fund the purchase of two off-road trail bikes for use by Christian Clergy in a wild and often lawless area of northern Kenya, have now been given their first glimpses of the machines.

Bought to honour the Right Rev'd Bob Beak and his wife Peggy, two members of the Ashover ministry team, for their long service at home and abroad, images of the bikes were shown to members of All Saints this week during a flying visit to the village by the Right Revd. Rob Martin, Diocesan Bishop of Marsabit in Kenya, and his wife, Sue. READ MORE...
"Thank You!" To Our Readers From The NSPCC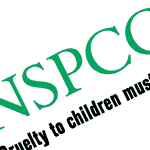 Wednesday 28th December 2011

The NSPCC was founded well over a hundred years ago, but its aim remains the same, to end cruelty to children. Like any charity it relies heavily on donations and goodwill from the public and now, in an open letter, people in Chesterfield are being thanked by the charity for their efforts this year.

"Dear Editor, I would like to say a personal thank you to all of your readers who have helped support the NSPCC throughout 2011. Thanks to the public giving generously, we have made significant strides for children this year." READ MORE...
Losing The Fur For Our Furry Friends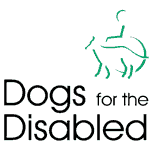 Wednesday 28th December 2011 Companion Care Vets (inside Pets at Home) are having an open day on Sunday 8th January.

On this date the public are invited to come and meet their team and also view normally unauthorised areas of the practice. Both new and old clients are welcome and also persons who use other veterinary groups.

Theree are other events, such as face painting, pet photography, refreshments with the highlight of the day watching Head Vet and Practice Owner, Paul Meiring having his legs waxed to raise money for Dogs for the Disabled. READ MORE...
Police Advice Over Unwanted Christmas Presents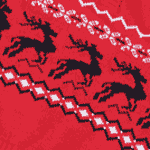 Friday 23rd December 2011 If you're reading this wearing the 'Christmas Jumper' that Auntie Mabel knitted you, and you are wondering what you can do with it once she's left ... this article is for you!

Police in Bolsover are working with a local secondary school to encourage people to donate unwanted Christmas presents to charity.

Local officers have teamed up with Bolsover School to help increase donations to their two partner schools in Gambia. Pupils and their friends and family are encouraged to donate items, especially unwanted bicycles ... READ MORE...
ChildLine Open Over Christmas To Support Local Children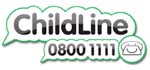 Wednesday 21st December 2011 As the festive season approaches, ChildLine is reminding those who may need someone to talk to that the telephone and online service is open as usual during Christmas and the New Year.

ChildLine is available for young people to contact all year round, 24-hours a day. At the East Midlands base in Nottingham, volunteers will be giving up their time throughout the festive period including Christmas Eve, Christmas Day, New Year's Eve and New Year's Day. READ MORE...
Dance The Night Away For Robbie
Tuesday 20th December 2011 Tomorrow night (Wednesday, 21st December) will see a major fundraising event take place, aimed at providing one young Chesterfield boy with the specialist facilities he needs in his own home.

Chesterfield Miner's Welfare Club (formerly Chester St Club), will host an event later for Robbie's Room Appeal. The evening, which starts at 7pm, costs just £2 a ticket (including supper) and will include an auction (items include a signed Manchester United flag), 2 tickets to a Chesterfield FC match and Nuffield health vouchers) and a raffle (first prize is a washing machine). There will also be a Christmas disco.

Robbie Hughes is a young man who is severely disabled - he cannot walk, talk or eat, but his family say that he can smile! READ MORE...
Royal's Calendar Girls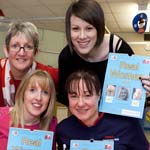 Monday 19th December 2011 A woman who lost her baby to meningitis has been raising money to help the Chesterfield Royal Hospital ward that tried to save her son's life.

Jaden Green was just days old when he was taken to the Royal four years ago but, despite the best efforts of the staff on Nightingale, he couldn't be saved.

Jaden's mother, Rebecca Hinchliff, now has two sons and, with the help of friends and family has this year raised £600 for the ward by posing for and producing a calendar called 'Real Women 2012'. READ MORE...
Bringing More Smiles To Children In Hospital At Christmas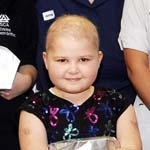 Friday 16th December 2011 Employees at SCA Hygiene Products' Chesterfield Mill have played Santa Claus to children spending Christmas in hospital this year.

They joined together with colleagues from four of the company's other UK sites to buy and gift wrap almost 100 presents for young patients at Alder Hey Children's Hospital at Liverpool.

On top of this, SCA employees have also added an extra £1,000 to fund improvements to the hospital oncology ward's waiting room. READ MORE...
Catwalk In The Café
Tuesday 13th December 2011 Fashion was high on the shopping list when a local supermarket held a Fashion Show to raise funds for its Charity of the Year.

Sainsbury's says that it is proud to support Ashgate Hospice and, throughout the year, hosts a selection of fundraising events including bagpacks and collections in order to enable customers to show their support for the cause too.

Thursday last week saw staff, their children and supporters strut their stuff on the Catwalk in the Café in front of customers, supporters and the Deputy Mayor and Mayoress of Chesterfield, Cllr Don and Mrs Diane Parsons. READ MORE...
Invite To Rate Local Hearing Services On Pilot Website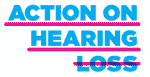 Monday 12th December 2011 Action on Hearing Loss - formerly RNID - is inviting Chesterfield residents with hearing loss to be the first to rate their experience of local NHS and private hearing services on the charity's new pilot 'online comparison tool'.

The charity is urging people to log on to the ground-breaking website which will help individuals find their local hearing services and choose those that are best suited to their needs. Visitors are asked to score and comment on the quality of services they have experienced during the last three months - including the clarity of explanation about their hearing test results, the usefulness of information about communication support services, and whether the service was easily accessible. READ MORE...
Biking For Blood
Friday 9th December 2011 A new charity in Chesterfield is hoping to raise it's profile - and much needed funds - during tomorrow (Saturday 10th December) at Sainsbury's store on Rother Way.

Derbyshire Blood Bikes is a newly registered charity (August 2011), and everybody involved is a volunteer.

Their aim is to offer a free out of hours service to the NHS hospitals delivering blood, platelets, plasma etc as at present, the hospitals currently use taxis and courier services. READ MORE...
Support Ashgate Hospice By Sharing A Card This Christmas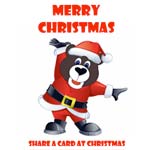 Tuesday 29th November 2011 Have you thought about sharing a Christmas card this year? Ashgate Hospice Share Cards are a great way of wishing those around you a Merry Christmas without sending lots of individual cards.

It's also a really easy way of supporting Ashgate Hospice because you can donate the money you would have spent on Christmas cards to them! Want a Share Card? Call 01246 567250 or email rebecca.littlewood@ashgatehospice.nhs.uk with your name and address and they'll post one to you! They will even supply you with multiple cards and collection boxes if your workplace has more than one department - just let them know! Take a look at their great range of cards online HERE too.
Thank You!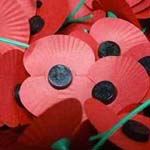 Wednesday 23rd November 2011 It has just been confirmed by The Royal British Legion in Chesterfield that the people of the town raised a whopping £44,206.67 towards this year's Poppy Appeal. That's £4,118 up on the previous year.

Margaret Topley from the Legion in Chesterfield has told us she is 'overwhelmed' by the generosity of each and every one of you, particularly given the current economic climate. "This Poppy year actually runs until 30th September 2012, and we still have some money outstanding, so I think we're on course to pass the 2010 figure.

"Please can you thank your readers for their generosity."
Ashover Appeal For Volunteer Drivers - Can YOU Help Please?
Wednesday 23rd November 2011 Volunteer drivers are now URGENTLY needed to help safeguard Ashover's highly-regarded and well-used social car scheme which provides transport for parishioners to make essential journeys when others cannot help.

The volunteers use their own cars to help local residents with transport difficulties due to age, health, and mobility problems, as well as those who don't have their own car or access to other forms of travel. READ MORE...
Two Bobbies Swap Market Town For Mountains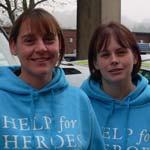 Wednesday 23rd November 2011 Two Chesterfield police officers are swapping walking the beat for trekking up one of the highest mountains in the world to raise money for charity.

PC Claire Whitbread and PC Emma Marshall will be part of a team that are attempting to climb Mount Kilimanjaro in support of Help for Heroes and Macmillan Cancer Support.

The group will fly out to Tanzania in the New Year ready for the start of the trek on January 13th when they will attempt to climb more than 19,000ft. READ MORE...
Donate Food At Sainsbury's To Combat Poverty This Christmas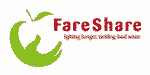 Tuesday 22nd November 2011 While shoppers might normally be expected to take food away from a supermarket, customers at Sainsbury's Dronfield will soon be leaving food behind too.

The store is taking part in a unique one day food collection on Saturday 26th November, where customers will be asked to buy an extra item, which will then be delivered to local charities and community projects by the charity FareShare this Christmas.

The special one day food drive involving over 600 Sainsbury's stores is being run in partnership with FareShare, the national food charity that addresses hunger in the UK by redistributing quality surplus food from the food industry to people who need it across the country. READ MORE...
Brass And Voices In Ashover Church Concert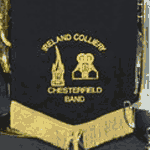 Monday 21st November 2011 Ashover Celebration Choir is to join forces with one of the best 4th section brass bands in the country for a concert in the village's All Saints Church.

The local singers will be sharing their talents with Ireland Colliery Chesterfield band, who reached the national brass band finals this year (eventually coming 8th out of 19) and have been Bolsover Festival of Brass section champions for the last 2 years.

The concert will be staged at 7.30pm on Friday, December 16th, and proceeds will be used to fund continuation of the band's activities.. READ MORE...
'Not The Olympics' Torch Relay Raises Money For Alzheimers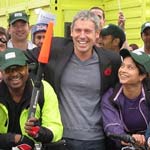 Tuesday 15th November 2011 Chesterfield-based chartered accountants Mitchells have helped raise £28,000 for Alzheimer's sufferers by taking part in epic national Olympic-style challenge.

The "Not the Olympics 2012" charity campaign was organised by the UK200Group of independent chartered accountancy and law firms, of which Mitchells is a member.

Twenty-seven participating member firms were tasked with relaying an Olympic-style torch across the country in imaginative forms of transportation, finishing at the Olympic Stadium in London on Thursday, 10th November. READ MORE...
Don't Forget - Ashgate Christmas Market Is This Saturday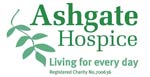 Wednesday 9th November 2011 A little reminder to let you know the annual Ashgate Hospice Christmas Market is this Saturday, 12th November.

The market opens at 1.00pm and there is a fantastic range of stalls with some fantastic items for you to go along and browse, including Christmas cards, gifts, books, jigsaws, games, jewellery, cakes and more! There are also a number of tombolas, including bottles, chocolates, suprise bags and other games, including the infamous plate smashing! And don't forget to pay a visit to Santa! Ashgate Hospice really hopes to see you this Saturday, 1pm.
Chesterfield Wears It's Poppies With Pride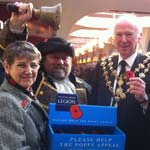 Monday 31st October 2011 The beginning of Chesterfield's Poppy Appeal 2011/12 was heralded by Buglers and The Mayor and Mayoress took to the High Street of the town, alongside Veterans and members of The Royal British Legion Riders Branch to promote this year's Campaign, the 90th Poppy Appeal to be held throughout the UK.

Crowds gathered to watch on the High Street and in the Pavements as the Mayor, Cllr Peter Barr, declared the campaign open and purchased the first poppy.

He told the assembled crowds that he was proud... READ MORE...
Can You Help Trace The Owners Of Jazz The German Shepherd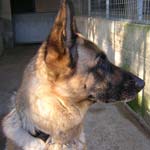 Monday 31st October 2011 This is Jazz. She is around four years old, and was found by a member of the public in Sutton-cum-Duckmanton on Tuesday (26th October).

Dog wardens have been trying to trace her owners, but have had no luck so far and no-one has come forward. Can you help?

If her owner does not come forward, Jazz will be available for re-homing from Wednesday 2nd November. If you think you could give Jazz a loving new home, please call (01246) 231111.
Derbyshire Poppy Appeal Is Launched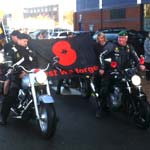 Friday 28th October 2011
Today saw the launch of Derbyshire's Poppy Appeal 2011 at the b2net stadium, with Chesterfield Football Club Chairman Barrie Hubbard buying the first poppy of this year's campaign, watched by veterans from previous campaigns and wounded soldiers from Afghanistan - along with bereaved families from Chesterfield.

Also in attendance were the Royal British Legion Riders Branch, who performed a motorbike drive past around the outside of the stadium, carrying the banners which promote the year ahead. READ MORE...
Spooky Event Planned At RSPCA Chesterfield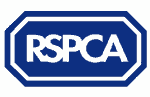 Friday 28th October 2011 It's set to get a little spooky down at the RSPCA Chesterfield Animal Centre, when staff host a black cat Halloween event later this month.

A host of Halloween fun has been lined up at the centre, and staff are hoping that visitors will also consider rehoming one of the many black cats (and others) currently in their care.

The event will be held on Sunday 30th October from 11am until 3pm and activities include a fancy dress competition (for humans), apple-bobbing, there'll also be lots of games and competitions... READ MORE...
Fund-Raising Friends Make A Splash At Sharley Park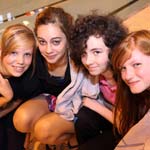 Friday 28th October 2011 Fund-raising teens made a splash for charity when they took to the pool at Sharley Park Leisure Centre in Clay Cross for a mammoth 21-mile swim!

Paige Sides-Pearson, from Old Brampton in Chesterfield, organised the swim for her and three friends Isla Dunne, Rebecca Riley and Kirsty Froncesca - all aged 14 - to raise money for two animal charities. The girls took to the water for seven hours for the relay-style swim, notching up around 21 miles between them.

And their efforts pulled in £483 worth of sponsorship money... READ MORE...
The Mayor Harps On For Charity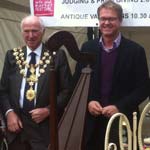 Friday 28th October 2011 Despite the dismal weather people turned out in their hundreds to take part in Day One of Chesterfield's Annual Arts and Market Festival.

The four-day event, organised by Chesterfield Borough Council, will see a host of activities and concerts taking place at various locations around the town centre, including a Continental Market, dancing, beer festival and Festival of Light.

Sean Carrington is Marketing and Promotions Officer for the Market and he explained the thinking behind the Festival... READ MORE...
Harvest Supper Marks Church Fund-Raising Finale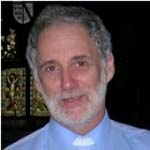 Monday 17th October 2011 Supporters of the appeal to raise £150,000 for urgent repairs to the spire and tower of All Saints Church, Ashover, have been praised by the Rector, the Revd. Ralph Lawrence, for their 'tremendous effort' in enabling the work to be completed within three years.

At a special celebration supper in the Parish Hall, the Rector admitted that there were times when he had qualms about both the size of the fund-raising challenge and whether the church would look any different after the major renovations.

"People in our community not only 'can do' but also 'will do'. READ MORE...
Poppy Appeal Launch 2011 Details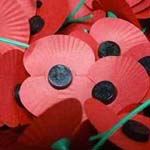 Friday 14th October 2011 A reminder that this year's Poppy Appeal Launch is on Saturday, 29th October 2011 and will begin at 11.00 am outside Marks and Spencer - the market entrance.

Like last year, in attendance will be: The Mayor and Mayoress, Town Cryer, RBL buglers, Officers of the RBL and there may be some members of the RBL Riders Branch.

The procession will then move down to Boots, along the outside of the Low Pavements and up into the Precinct outside Tesco.
South Yorks Firm Give Sporting Chance To Olympic Hopefuls
Thursday 13th October 2011 Leading South Yorkshire solicitors Wosskow Brown, who run a special scheme to help fund athletes and teams, are giving a sporting boost to UK sportsmen and women in the run up to the Olympic Games in London.

The firm, based in Attercliffe, Sheffield, which has over 150 years' of legal experience, has a long tradition of supporting sport in the region.

In a new move, it is now aiming to back 50 regional sporting ambassadors by the start of the London 2012 games. READ MORE AND VIDEO...
LAST CHANCE For This Friday's Carers Dance
Wednesday 12th October 2011 Carers across Derbyshire with a passion to trip the light fantastic - are invited to a free Carers Ball courtesy of the local Carers Network.

Derbyshire Carers Association, in partnership with Making Space and Derbyshire County Council, are hosting the Carers Ball at The Winding Wheel, Chesterfield, this Friday 14th October 2011 with doors opening at 7.00pm.

Carers will be entertained by a Michael Buble tribute act, along with a disco/music for dancing. Bar facilities, raffle and a free buffet will be available. READ MORE...
The Mayor's Appeal Beer Tasting Event - Friday 21st October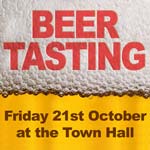 Wednesday 12th October 2011 The Mayor's Appeal presents Beer Tasting on Friday 21st October at the Town Hall, 7.30 - 9.30pm (Bar and soft drinks available).

Entertainment from Brampton Community Band, Tickets are £7.50 and are available from the Town Hall, Ashgate Hospice & Ashgate Hospice's Chesterfield Shop.

Special thanks to Brampton Brewery and Cheese Factor who are supporting the event. All money raised will go to the Mayor's Appeal Charities, Ashgate Hospice and the Nenna Kind Cancer Drop In Centre.
Chesterfield Time Bank Autumn Fayre - Friday 14th October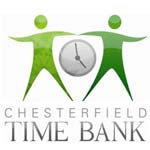 Monday 10th October 2011 The Chesterfield Time Bank is holding an Autumn Fayre on Friday 14th October at Rose Hill Reformed Church Hall, Chesterfield from 10am to 3pm.

There will be a range of stalls with affordable novel gifts, jewellery local crafts, beauty products and homemade produce on offer.

Admission is free with Refreshments being available. Come along and hunt out that ideal gift, and discovery all about Time Banking. For further details please contact 01246 260983, or visit chesterfieldtimebank.org.
Chesterfield Volunteer Receives Top Honour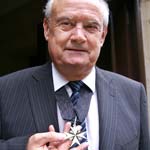 Friday 7th October 2011 Ken Cook, a leading influence within St John Ambulance Derbyshire over the past decade, has been honoured with investiture as a Commander of the Order of St John – one of the highest honours which can be conferred on the charity's volunteers.

A former headteacher, Ken, of Dronfield, was a key member of the county team based in Chesterfield, taking on the top job as Chair of Council in 2007 and leading Derbyshire's 1500 uniformed volunteers until he retired from the post last December.

He is now concentrating on other voluntary roles ... READ MORE...
Mark Banks On Books Sales For Charity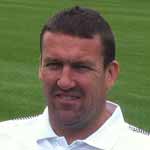 Friday 7th October 2011
Chesterfield Coach Mark Crossley has titled his autobiography, 'Looking After Number One' but in fact, having spoken with him, the ethos behind the book sales is in fact the opposite.

A huge chunk of the proceeds from the sales are being donated to two worthy charities - Mencap and Grass Roots Football - and, at a charity book signing on Wednesday at the Co-operative Bank, Chesterfield, both Mark and a representative from one of those charities told The Chesterfield Post just why the deal hits the back of the net for both sides. READ MORE...
Support Sport Relief 2012 In Clay Cross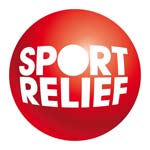 Thursday 6th October 2011 The countdown is on to next year's Sport Relief - and people can now sign up to take part in the fund-raising challenge in North East Derbyshire.

Sharley Park Leisure Centre in Clay Cross will host the event on March 25th, when runners will have the chance to take part in a one-mile, three-mile or six-mile route.

From teeny-tots with mums and dads, to super sprinters up against the clock, everyone is welcome to take part in the national event, which raises money for Comic Relief. READ MORE...
Big Norm Banks On Book Signing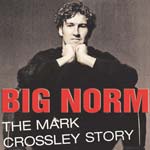 Tuesday 4th October 2011


Chesterfield's First Team Coach, Mark Crossley, will be at the Co-op Bank on Elder Way tomorrow, Wednesday 5th October, from 1pm where he will be signing copies of his book 'Looking After Number One'.

Proceeds from the books sold on the day will be given to the Charity Mencap.

All are welcome to pop along.
Help Of Up To £5000 Available To Community Groups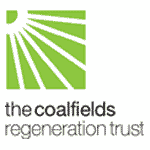 Tuesday 4th October 2011 Community groups in Derbyshire are being actively encouraged to apply for Grants of up to £5000 as part of a scheme launched earlier this year.

Community Groups can apply for Level 1 Coalfield Community Grants for activities that will benefit former coalfield areas. Grants are available from now until March 2013. Coalfield Regeneration Trust provides advice and funding to community groups whose activities make a positive difference to the lives of people in coalfield communities. The Trust guarantees to provide groups with a decision within 12 weeks of receiving the completed application. READ MORE...
NHS Staff Stir Up Fundraiser For Cancer Charity
Monday 3rd October 2011 Coffee and homemade cakes were the order of the morning as health workers hosted a taste-tickling event in aid of a cancer support charity.

Staff at NHS Derbyshire County's Scarsdale headquarters in Chesterfield held the fundraiser between 9am and 11am on Friday, 30th September as part of Macmillan's World's Biggest Coffee Morning.

During the event an assortment of temptations were laid out, including ice cream cone cakes, lemon drizzle cake, a special Malteser cake ... READ MORE...
First Aider's Life-Saving Support For Charity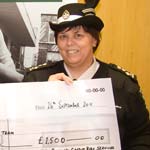 Monday 3rd October 2011 A routine 'First Aid At Work' course proved to be a life-changer for Chesterfield banker Ian Boston. He was so impressed by what he learned that he became a volunteer for St John Ambulance Walton Division.

Now, he is not only trained to be the difference between a life saved and a life lost, but has also given valuable support to the local community by helping to raise more than £3,000 to buy life-saving equipment.

Ian, who works in HSBC's credit risk services department in Sheffield, joined other volunteers in a sponsored resuscitation event. READ MORE...
Can You Help A Local Scout Group?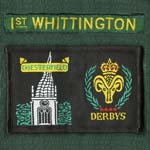 Wednesday 28th September 2011 A local scout troop is putting out an urgent request to anyone who could donate a lock up for the group's equipment.

1st Whittington Scouts currently keep their scouting possessions in a disused church annexe but, with lead having been stolen from the roof, are now suffering as their equipment is getting damp and becoming damaged.

The group has worked very hard to raise funds for tents and other camping necessities but now run the risk of having to re purchase it all. They are hoping that someone in fairly close proximity to Whittington... READ MORE...
Spireites Celebrate Football Project Results For Older People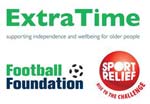 Wednesday 28th September 2011 Chesterfield Football Club is celebrating the success of a unique football initiative that is having a major impact in improving the health and quality of life for older people in the local community.

The research coincides with UK Older People's Day 2011 that takes place on Saturday. This year's theme is getting and staying active in later life - an issue that the Extra Time programme is addressing across the country. The purpose of this theme is to encourage people to be active and raise awareness of the benefits that physical, social and mental activity brings. READ MORE...
MP's Wear It Pink For Breast Cancer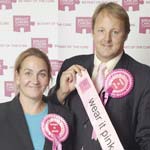 Monday 26th September 2011 Natascha Engel, MP for North East Derbyshire and Toby Perkins, MP for Chesterfield joined forces with Breast Cancer Campaign to raise awareness of its biggest fundraising event, wear it pink day.

On Friday 28th October 2011, supporters in schools, colleges and businesses throughout the country are encouraged to don an item of pink in support of the Campaign and each donate £2 to fund innovative world-class breast cancer research.

Last year hundreds of thousands of people took part to help improve survival rates for the one in eight women who experience breast cancer. READ MORE...
Last Chance To Nominate Chesterfield Volunteers For Award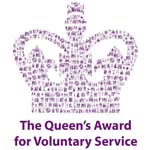 Tuesday 20th September 2011 A reminder that there's still time to nominate your favourite local voluntary group for The Queen's Award for Voluntary Service, the MBE for volunteer organisations, by getting your nomination forms in by Friday 30th September 2011.

The Award, part of the UK National Honours system, was created by the Queen to mark the Golden Jubilee in 2002 and recognises the outstanding contributions made to local communities by groups of volunteers. It's hoped the 2012 Awards will attract more nominations than ever, to help celebrate the Award's 10th anniversary and the Queen's Diamond Jubilee next year. READ MORE...
Local Charity Gains Recognition
Thursday 15th September 2011 A local Carers charity is currently celebrating a series of successful milestones in its 23-year history.

Earlier this year the Derbyshire Carers Association (DCA) was externally assessed and awarded the PQASSO Quality Mark - as developed by the Charities Evaluation Services.

It's the most widely used quality assurance system within the voluntary and community sector and further endorsed by the Charity Commission as the new 'kite-mark' for third sector organisations. READ MORE...
Girls Don Their Walking Shoes For 'Priceless' Moments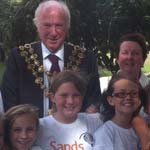 Sunday 11th September 2011

A new Chesterfield charity is fundraising hard in order to buy a valuable piece of technology which will help parents of stillborn babies to have more time with their child by preserving the body for long enough for families to say goodbye.

SANDS Chesterfield, set up by a group of mum's locally who have all lost a baby, say that the 'Cold plate' will give much needed comfort to parents and are hoping to raise the sum of around £1,500 in order to purchase one for Chesterfield Royal Hospital as soon as possible. READ MORE...
Spectacular Success For Ashover Flower Festival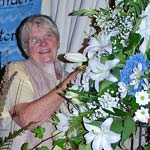 Thursday 8th September 2011 Ashover's four-day floral festival tribute to the world of music proved a spectacular success and raised more than £5,000 for the village's ancient parish church and Ashgate Hospice.

"Considering the state of the economy at the moment, we are absolutely delighted to have raised so much money but we're equally thrilled by all the favourable comments we received from so many people," said All Saints Church Flower Guild Co-ordinator Anne Eyley. Ashover's Rector, the Revd. Ralph Lawrence described the flower festival's 41 in-church arrangements as "a real delight for both villagers and the many people who travelled long distances..." READ MORE...
Help Chesterfield's Salvation Army Mend Broken Lives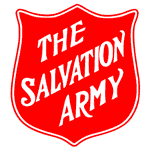 Wednesday 7th September 2011
Like many local charities The Salvation Army in Chesterfield needs your help to raise vital funds for its Annual Appeal to support its diverse programme of life-changing social and community work.

Local Salvation Army members, friends and volunteers from The Salvation Army will be out collecting in the local community for this worthwhile cause. They're asking that local residents please give as generously as they can as 100% of all donations to the Annual Appeal will directly support the church and charity's work to help people in need. READ MORE...
600 Follow Ferocious Dog At Music Festival

Friday 2nd September 2011 Following the continued success of the Whitwell Festival of Music, Whitwell Forward Community Group and 4Ward Promotions have extended Whitwell FOM 2011 and attracted 23 top quality bands who are set to appear at Whitwell Centre on the 9th, 10th and 11th September.

Line up includes the return of top Celtic Rockers, Ferocious Dog who, following last years festival, supported both the Levellers and the Wonderstuff, enhancing an already excellent reputation, Mark Nichols fresh from starring at the Tramlines Festival, Miss 600 who have just signed a record deal and have been all over Radio 2 for the past month. The Sunday session has a special appearance by John Sanderson sax player with Bryan Ferry who is guesting with the Jazznotes. READ MORE...
Tied Up - Now Hope Is Looking For A Home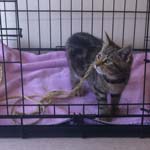 Thursday 1st September 2011 RSPCA bosses are appealing for information after little Hope (pictured left) was brought in to their Spital Lane shelter two days ago by a member of the public who had found her tethered to the side of a crate by a large piece of rope tied round her collar.

The 11-week-old tabby kitten was found on the road in the Hasland area on 30th August, in the crate, and sitting on a filthy, urine soaked blanket. The RSPCA say that she is otherwise healthy and seems in good condition but are asking anyone with any information as to how she got there to contact them on 01246 273358. 'Hope', as she's been named by staff will be put up for adoption on Wednesday 7th September.
Community Groups Benefit From Gala Fundraiser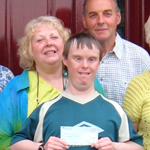 Wednesday 31st August 2011
Delighted gala organisers have handed out cheques totalling £1,500 to benefit good causes in the Chesterfield area.

Four charities and community organisations shared the cash, raised from Old Whittington's annual Summer Gala. A special presentation took place at Old Whittington Gala Committee's AGM to hand over the money.

Good causes to benefit include Parkside Social Club, Gamelea Countryside Training Trust, Friendship Club, New Whittington and SPODA. READ MORE...
An Audience With Dave Berry For The Mayor's Charity Appeal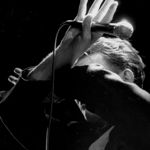 Friday 26th August 2011

Dave Berry will be appearing at the Red Lion Hotel on Darley Road at Stonedge on Friday, 16th September from 7pm, with proceeds in aid of the Mayor's Charity Appeal for 2011/12.

Dave will be in conversation about his career along with a showing of vintage Film Footage from the 1960's. There will be welcome drinks and a three-course meal followed by dancing to Dave Berry & The Cruisers. Tickets are £45 and available from Jean Barr on 01246 231803 or email jean@i-barr.co.uk.
Colliery Band Fundraiser Looms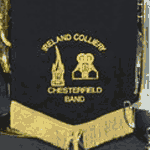 Wednesday 24th August 2011

A local colliery band from Chesterfield will be raising cash for charity this coming autumn as it prepares to perform Brass 'N' Sax.

This year's event will be the 4th annual concert organised by the Ireland Colliery Chesterfield Band,(ICCB) and will include performances by ICCB, Southside Jazz and Chesney Hawkes. All who are giving up their time free of charge, so all monies raised will go straight to the Bands chosen Charities, Ashgate Hospice, Anthony Nolan Trust and Leukaemia and Lymphoma Research. READ MORE...
Charities Benefit At The B2net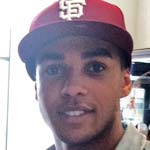 Monday 22nd August 2011 There were the best part of 20,000 reasons to celebrate at the b2net as three charities received their share of monies raised at the Charity football match, which included BB's Lucien Lavisconte, held in May.

Phil Walker's son Jamie was diagnosed with Lymphoma 6 years ago and is now in remission. He is now a qualified commercial pilot, beginning a job with Atlantic Airlines very soon. He is also the proud father to baby Albie.

If that's not inspiration enough to anyone currently fighting the disease, both Jamie and his dad are passionate about raising money for research READ MORE...
Spire 10 To Berlin 26 - Spireites Support Ashgate Hospice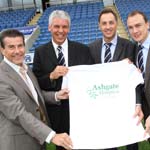 Wednesday 17th August 2011 It's been revealed that a team from Chesterfield Football Club is hoping to net £2,000 for Ashgate Hospice by competing in the Spire10 mile race later this month.

Stadium director Philip Taylor is also competing in the Berlin 26 mile Marathon in September with his daughter in law Amanda Taylor for the same charity.

The Spireites are supporting Ashgate Hospice not only because it is a worthy local cause but, as the nominated charity for Football League clubs this season is 'Help the Hospices', Football clubs across the country are fund raising... READ MORE...
Dog-Gone...
Wednesday 17th August 2011 North East Derbyshire District Council are asking for help with information on these two dogs. Members of the public have found both Missy and Sasha in the last week and efforts are being made to reunite them with their owners. If they cannot be traced then the dogs will be up for adoption soon.

Missy is a brown and white ShihTzu who is around 2 years old. She was found in the Grassmoor area on 11th August.

Staff who are looking after her say that she is a "Lovely little thing..." READ MORE...
Former Mayor Thanks Chesterfield For Kindness And Cash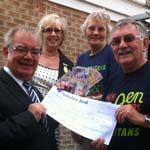 Tuesday 16th August 2011 It was a busy year for The Mayoral Couple of 2010/11, Councillor Keith Morgan and his wife Pat as they undertook many duties to raise the profile of the town and it's people.

The Mayoral year is also about raising money for charity though and the Mayor and Mayoress recently declared themselves very proud to hand over cheques to their charities, Fairplay and The Samaritans totaling over £14,000.

After the ceremony Cllr Morgan and his wife spoke with us and told us how they had enjoyed the opportunity to help the charities last year. READ MORE...
Embracing Life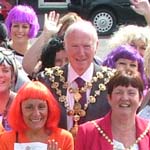 Tuesday 16th August 2011 On Saturday 6th August a fund raising event took place in aid of a brand new, local charity called Embracing Life.

The event has so far raised £2,000 - and the whole committee would like to send a huge thank you to everyone who took part, the ones who thought of the original idea, the 11 pubs for helping us to stage the event, the Mayor and Mayoress of Chesterfield for coming along to support us and especially to John and Jodie of the Britannia Pub, without whose support we would not have had such a great event!

The '3-Legged Wig Walk' started at the Britannia Pub on Old Hall Rd READ MORE...
Hair Today, Gone Tomorrow...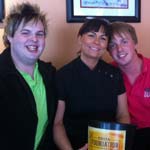 Monday 15th August 2011 'Man pain' was definitely the order of the day in one Chesterfield coffee shop on Saturday morning.

Customers in Costa Coffee, enjoying a quiet break from shopping, were in the wrong place as two of the young Barista's had their legs waxed for charity. In between screams, The Chesterfield Post interviewed Chris and Will to find out why exactly they'd agreed to do it (or been volunteered).

The Costa Foundation is the company's own charity and, as Will explained, it's a cause that they are very proud of. READ MORE...
Helping The Rotary Fight Against Polio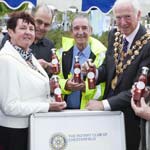 Monday 15th August 2011 The Mayor and Mayoress of Chesterfield, Cllr. Peter Barr and Mrs Jean Barr, have added their support towards the worldwide eradication of polio at the Rotary Club of Chesterfield's stand at the Tesco Community Fair on Sunday, 3rd August.

Members of the Rotary Club were raising funds for this cause by selling bottles of the renowned Wilkins Tomato Ketchup, thousands of bottles of which had been donated nationally to Rotary by Wilkin & Co. to help the polio campaign.

It is hoped that after enjoying the ketchup, buyers will then collect... READ MORE...
Can You Give Chester A Loving Home?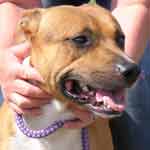 Wednesday 10th August 2011 This brown and white, male Staffordshire Bull Terrier was found in Dronfield on 3rd August.

Named Chester by NEDDC staff, he is thought to be around two years old, has not been neutered and is said to have a nice temperament. He seems to be good with the other dogs but we can't comment on whether he's good with children as he's not been introduced to any while he's been in kennels but staff say he enjoys a good fuss! 
 
Chester is now looking for a new home, so if you think he is the dog for you, please contact our Customer Services team on 01246 231111. Likewise, if you think you know someone who might like Chester for a pet, please ask them to get in touch.

Time is of the essence as if we can't find Chester a new home or secure a place in a rescue centre / sanctuary, then he faces being put to sleep at the weekend.
Every Stall Helps...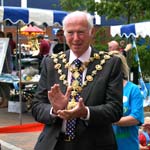 Monday 8th August 2011 It was a bumper turnout as hundreds turned out to support the second Community Fair held by Tesco at their Lockoford Lane store.

Over thirty charities and organisations held stalls to promote their causes, and attractions such as bouncy castles and fairground rides kept the children entertained. There were also food demonstrations and face painting.

Opened by renowned local Health Campaigner Wendy Watson and the Mayor of Chesterfield, the event was a successful follow up to last year... READ MORE...
New Activity Programme For The Disabled

Monday 8th August 2011 Sportability, the London based registered charity, is expanding its operation of sports programmes for people with paralysis across the nation.

The Charity arranges sport and challenging activities for people with a variety of disabling conditions from Spinal Cord Injury, Stroke, MS, Cerebral Palsy and others and last year organised 55 events and sporting activities, providing almost 645 free places for people with paralysis. READ MORE...
Charity Begins ... At The Football Club (All 92 Of Them!)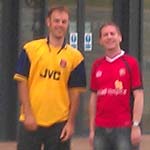 Saturday 6th August 2011 It may sound mad, and they openly admit the idea was the product of a night out, but Ian Butt and Steve Pye are currently covering 3,000 miles visiting all 92 football league grounds in just 7 days - all in aid of the McMillan Cancer Charity.

They kicked off their travels at The Emirates on Wednesday and will complete the journey at the Bank's Stadium on Tuesday evening in time to see The Saddlers take on Middlesbrough in the League cup.

They were outside the B2net early on Saturday morning... READ MORE...
Commissioning Of Chesterfield Street Pastors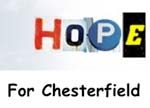 Thursday 4th August 2011 All Chesterfield people are invited to the Commissioning of Chesterfield Street Pastors on Saturday August 13th, 7:30pm, at St Mary's and All Saints Parish Church (The Spire)

Taking part are representatives of the Ascension Trust, Chesterfield Borough Council, Derbyshire Police and local churches. The first team of commissioned Street Pastors will start work in the 'night time economy' directly after the service.
RSPCA Opening Doors For Local Young People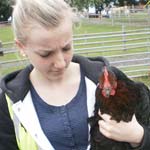 Thursday 4th August 2011 An innovative apprenticeship scheme is about to be launched in Chesterfield, meaning that many young students can now achieve their dream of working with animals.

It is the ambition of many young people leaving school to pursue a career in animal husbandry and welfare, but sadly there are few opportunities. Vet's courses at university are just about the hardest to get onto and much of the available work with animals is voluntary.

The RSPCA in Chesterfield is now about to do its bit to change this. READ MORE...
Mountain Hike Brings Joy To One Chesterfield Family
Wednesday 3rd August 2011 Big hearted policeman from Chesterfield recently swapped the beat for the mountains and completed the Three Peak challenge in under 12 hours, raising over £6,000 and giving one little boy in the town a real taste of independence.

Their participation in the sponsored endurance event was designed to raise money to buy a special wheelchair for Thomas Fletcher who is a 7 year old suffering from a rare lung condition - Bronchiolitis Obliterans - meaning he will need major surgery as he grows older. The condition, diagnosed after Thomas had a virus aged 3, means that he finds it difficult to have as active a life as he would like. READ MORE..
Charity Cheque Presentation Evening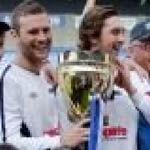 Monday 18th July 2011
A Charity Cheque Presentation Evening at Chesterfield FC's b2net Banqueting Suite on Thursday August 18th 7.00pm for 7.30pm after the Phil and Jamie Walker's Chesterfield Legends v M1 Charity Football Team game back on May 29th 2011.
The evening will include DVD clips and photographs of the recent charity game held at the b2net Stadium on Sunday May 29th which raised £19,600.00. There will be a questions and answers session with the Chesterfield Legends and some of the soap stars who appeared in the game. READ MORE...
Can You Help Someone With Dementia?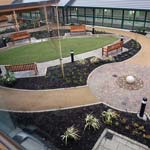 Monday 18th July 2011 A local care home who are holding their annual Garden Party on 5th August are asking local companies for any donations of gifts or prizes to help their fundraising on the day.
The Staveley Centre is a specialist residential home that cares for people suffering from Dementia, a condition that currently affects three quarters of a million people here in the UK. Dementia is the term that is used to describe symptoms that occur when the brain becomes affected by specific diseases and conditions. Symptoms include loss of memory, confusion and having problems with speech and understanding. READ MORE...
Events At All Saints Church This Summer
Monday 11th July 2011 The All Saints Church, Ashover, Flower Guild would like to invite you to the following events this summer;

All Saints Church, Ashover, Bank Holiday Flower Festival, 'Thank you for the Music' and Scarecrow Trail -
27th to 30th August 2011 incl, 10am - 5pm daily, with Art Exhibition and Refreshments in The Bassett Rooms opposite the church.

Festival Songs of Praise in the Church on Sunday 28th August at 5pm. Everyone welcome. Proceeds to Ashgate Hospice and Church funds.

Further details from Anne Eyley on 01246 590693 or anneeyley@googlemail.com
Division Champions Raising Funds And Going Dutch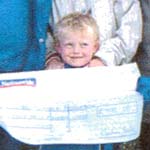 Sunday 6th July 2011 Local U12's Football Club, Somersall Rangers, have recently been involved with raising funds for the Thomas Fletcher Foundation.

The team and parents took part in a sponsored walk on 10th April around Fox House, Sheffield and the funds raised enabled a donation of £500 to be made. This cheque was presented to Thomas and his family as a surprise at the Team's football tournament trip to Butlins in May.

The Thomas Fletcher Foundation was set up in honour of Thomas, a local 7 year old who has a rare form of lung disease, Bronchiolitis Obliterans. READ MORE...
"Only Chesterfield FC Had Anything To Celebrate"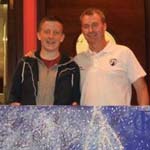 Wednesday 6th July 2011 Oliver Byne is a 16 year old from Sheffield who has just completed his GCSE's. Like most lads of that age he likes his football, snooker and collects autographs. He also does a bit of painting as a hobby.
Nothing unusual there then …

However, Oliver is also completing his Duke of Edinburgh Award and, as part of that, has to raise money for charity.

And this is where any Spireite fan may want to read on... READ MORE...
Jamie's Stars Shone Brightly!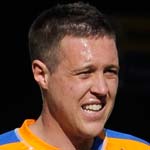 Monday 4th July 2011 Anyone who attended will know what a good day it was, and now it's been revealed that Jamie Walker's 6th Annual charity football match at the B2net Stadium between the Spireites Legends and the Celebrity Soapstars has, so far, raised a wonderful sum of £19,600.00.

The sum was raised from the gate receipts of a 3,500 strong crowd, raffle, auction, programmes and mascots' and players' sponsor money, as well as donations at the match that took place on Sunday 29th May 2011.

The money is to be split between three charities... READ MORE...
Ashover Classic Car Rally Will Benefit Charities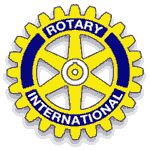 Monday 4th July 2011 Local charities will benefit when hundreds of classic cars and bikes turn up at the Ashover Show Ground near Chesterfield this month for a new all-day rally, which could raise thousands of pounds for local charities.

Organised jointly by the Rotary Clubs of Chesterfield, Chesterfield Scarsdale, Clay Cross and Matlock the local charities to benefit will be McMillan Nurses, Derbyshire Young Carers, Pathways of Chesterfield for homeless people, Kidney Research and other Rotary charities.

The event, from 11am to 4pm on Sunday 24th July 2011... READ MORE...
£1,000 Reasons To Celebrate For Rainbow Hospice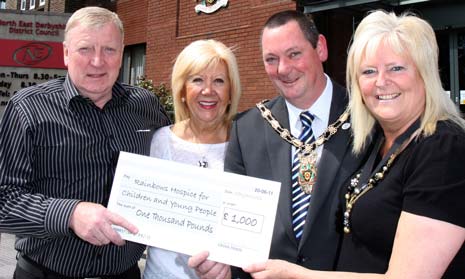 Sunday 3rd July 2011 One local charity appeal now has 1,000 reasons to celebrate.

North East Derbyshire Chair's Appeal For Rainbows Hospice, has been presented with a cheque for £1,000 by local business Cross Trade.

The presentation was made by Geoff Morley, owner of the company and also a NEDDC Councillor to Cllr Brian Wright, Chair of NEDDC in aid of his charity appeal for the hospice, which helps young people and children.

(L-R): Cllr Geoff Morley, Anne Millington (Cllr Morley's partner), Cllr Brian Wright and Susan Wright, his wife and Consort.
Chesterfield Squash Star Receives £1000 Brampton Boost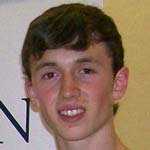 Sunday 3rd July 2011 Chesterfield squash star Ashley Davies has received a £1,000 cash boost in his quest to reach the top, thanks to a new sporting partnership between Brampton Manor and Derbyshire Sport.

Ashley, (16), a student at Brookfield Community School, is currently No.2 in the England National Rankings, and is East Midlands Regional U17 Champion and the current Derbyshire No.1 at U17 and U19 level.

Ashley, fresh from winning the Nottingham Junior Open last weekend, is preparing to compete in one of the biggest international squash tournaments. READ MORE...
These Dogs Have Less Than 24 Hours To Live. Can You Help?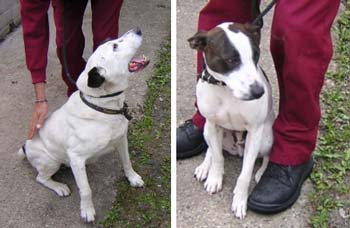 Friday 1st July 2011
UPDATE: We've just received confirmation from NE Derbyshire District Council that our two featured dogs, 'Bert & Ernie' have now found homes.

Bert has gone to a permanent home and Ernie has gone to a home for a trial over the weekend. There is however a waiting list for him if that isn't successful.

NE Derbyshire Dirstrict Council (and The Chesterfield Post) would like to thank everyone who expressed an interest. READ MORE...
Traitor's Gate Supporting The Armed Forces TONIGHT
Saturday 25th June 2011 A reminder that TONIGHT, Traitor's Gate are playing at the Railway Club, Station Road, Hollingwood from 7.30 pm in aid of The Armed Forces. All are Welcome!
Ferrets Help Fund Ashover Flower Festival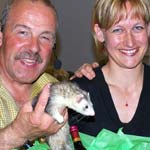 Wednesday 22nd June 2011 It's an unlikely combination, but this week ferret-racing fans from all over North Derbyshire have helped Ashover Church Flower Guild raise £1,700 for charity.

More than 100 ferret fanciers, many in traditional flat caps and with their trouser legs tied up with string, flocked to Ashover Parish Hall for the race night which was staged by James McKay, director of the National Ferret School at nearby Holestone Gate Road. Monies raised will go towards a flower festival and scarecrow trail at All Saints Church that is to be held during August Bank Holiday with the proceeds split between the church and Ashgate Hospice. READ MORE...
Ashgate Hospice Needs Help For The Midnight Walk...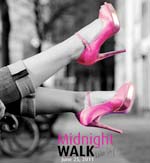 Monday 20th June 2011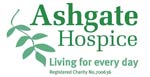 Our 4th annual Midnight Walk is taking place on Saturday/Sunday 25/26 June 2011 and is expected to be one of the biggest events in our calendar this year!

However, we are extremely stretched of volunteers for this event and wondered if you or anyone you know might be able to help us out on the night?

Please - if you can help, please email rebecca.littlewood@ashgatehospice.nhs.uk or call 01246 567250. Thanks so much in advance for your support! READ MORE...
2,500 Reasons To Celebrate Living In Chesterfield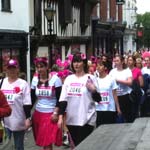 Sunday 19th June 2011 Chesterfield Town Hall may have turned red at the last election but this morning it was a sea of pink, as it became the starting point for Cancer Research's 'Race For Life'.

It's the third year that its taken place in Chesterfield and saw well over 2,500 women and girls taking part in a 5km run, jog or walk around the town centre from the Town hall to the finishing line at Queen's Park.

Started in Battersea in 1994, it's now a national event, with one of these races held in most town's across the UK... READ MORE...
Making Life Better For Local Charities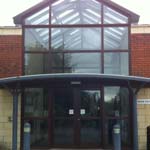 Wednesday 15th June 2011 A local supermarket is making life better for local charities as it undergoes a major refurbishment of its premises.

Sainsbury's, on Rother Way, is currently experiencing major building work as it prepares to extend its facilities. It will feature a pharmacy, a new and extensive fashion department and online shopping block, which will mean that anyone ordering online in Chesterfield will see their shopping packed, dispatched and delivered from the store direct. As part of their plans, some of the construction team on site will also be donating their time and skills to carry out work for both Ashgate Hospice and The Samaritans - completing projects that would otherwise cost... READ MORE...
Successful New Local Charity Launch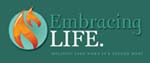 Tuesday 14th June 2011 A new charity has opened in Chesterfield, aiming to provide an opportunity for carers, and family members of local residents affected by long term and debilitating illnesses.

Embracing Life will provide the opportunity for 'time out' in a relaxed, friendly and no clinical environment and will offer complimentary therapies, support and information. READ MORE...
Charity Gig Raising Funds For Special School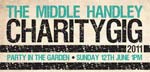 Friday 10th June 2011 Top local musicians will be heading to a village near Eckington this weekend for the latest Middle Handley Charity Gig.

Acoustic Angels, Junkyard Dog and Badge are among the acts set to perform at the event, with all proceeds going to Stubbin Wood School in Mansfield.

Organiser Andy Birks, whose daughter Ella attends the special needs school, came up with the idea of staging a music event to raise funds a few years ago. READ MORE...
Quarter Of A Million Chances For Small Charities
Thursday 9th June 2011 A new initiative launches later this month that will give Communities the chance to celebrate the work of small charities and share in £250,000.

The Community Action Grant is an opportunity for voluntary groups to get money designed to help them build strong and flourishing communities. A launch event on Tuesday June 21st will give people the chance to learn about the Community Action Grant as well as meet other likeminded community groups. READ MORE...
Fairplay Family Fun Day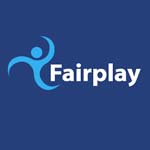 Wednesday 8th June 2011

Come along to the Family Fun Day at Brampton Manor this Saturday 11th June from 12 noon to 5pm!

Goold old fashioned fun with coin tossing, tug-of-war, face painting and inflatables for the kids, BBQ and Bar, Stalls and a Tombola.

All profits go towards our local charity - 'FAIRPLAY'. For more information, call 01246 203963 or email: francesca.redmore@fair-play.co.uk or visit their Facebook page.
Chesterfield College supports Hallam FM's Cash For Kids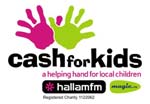 Monday 6th June 2011 Chesterfield College is getting behind Hallam FM's 'Cash for Kids' campaign by sponsoring the Allstars vs Hollyoaks football match being held at the Don Valley Stadium on Saturday June 18th.

The Cash for Kids charity, set up in the 1970s, has raised millions of pounds to help sick, disabled and disadvantaged children in South Yorkshire and the North Midlands. Each year it supports 1,000s of children who are ill, under privileged or that need extra care and guidance by providing grants to individuals, other charities, groups and the health sector. Anyone that wants to see the Hollyoaks cast in action can register for tickets online at www.hallamfm.co.uk/charity/hollyoaks-football-match/ for a minimum donation of £2.
All In A Good Cause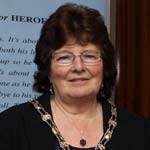 Monday 6th June 2011 The former Chair of North East Derbyshire District Council has today expressed her thanks after over £6,000 was raised for two good causes in her Chair's Appeal.

A total of £6,414 was raised through the 20010/11 appeal and will benefit Help for Heroes and North Derbyshire Stroke Support Group.

Outgoing Council Chair, Cllr Ann Holmes, handed over the cheques - with £3,537 going to Help for Heroes and £2,877 for the North Derbyshire Stroke Support Group - and declared that she was very proud of the monies raised. READ MORE...
Can You Give This Dog A Home?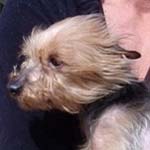 Wednesday 1st June 2011 This timid little lady is in need of a loving new home after being picked up as a stray in Dronfield. Around 6 or 7, she is an adorable Yorkshire Terrier who is unfortunately she's not looking her best at the moment because of a skin condition caused by an allergy (she's been checked out and this is being treated).

She was very scared when she was first brought into kennels, but with a bit of love and attention comes out of her shell, and enjoys a good cuddle. Time is running out to fine this little cutie a home. If you can help please call our Dog Control Officers, Steve Jacques on 07866 690271 or Melvin North on 07816 913727.
Ashgate Hospice's Foreign Coin Collection...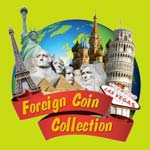 Wednesday 1st June 2011
You may have already heard about how old UK and foreign currency can be used to raise money, however time is running out to receive the best rates for your donated notes and coins, but you can help, by letting Ashgate Hospice re-cycle your old money!

Ashgate Hospice are able to turn any old UK and foreign money into much needed cash, but several Eurozone countries are going to stop accepting old money at the end of this year. We all still have enough time to re-cycle our notes and coins, so please read on! READ MORE...
Charity Match Of The Day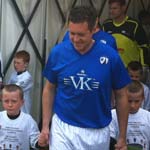 Sunday 29th May 2011
It was all to play for this afternoon at the B2net as a bumper crowd turned out to watch the much-anticipated charity match between a team of soap stars and Spireites Legends.

The kick off was delayed by 15 mins to allow a bigger than anticipated crowd of 3,445 to take their seats and watch teams including Ernie Moss, Chris Marples and Andy Morris on the legends side take on a young stars side comprising amongst others Luke Tittensor, (Daz in Emmerdale), Ray Khan (Ash in Hollyoaks) and Lucien Laviscount (Jonah Kirby - Waterloo Road). READ MORE...
Support Our Armed Forces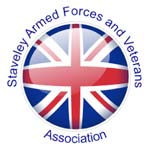 Friday 27th May 2011 Chesterfield has a proud connection with the Armed Forces past and present and continues to support both current servicemen and veterans through various fundraisers and events.

The Staveley Armed forces and Veterans Association is holding a fund raising evening at The Railway Club in Hollingwood on Saturday 28th May where local band Traitor's Gate will be playing. Doors open at 7.30pm.

FREE entry with donations to be taken on the evening. There'll also be a raffle. All monies raised will go towards the Association's Armed Forces day... READ MORE...
Spireites Legends Pitch In For Cancer Fund Raising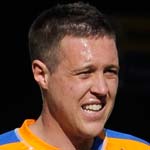 Thursday 26th May 2011 "He's not just my son, he's my best friend and my hero for what he's achieved since he had cancer. Most people would just have folded."

Former Chesterfield Player Phil Walker's son Jamie faced a difficult battle with cancer 6 years ago but is now in remission. His diagnosis, and seeing children battle the disease led to Jamie organising his first charity football match, now in it's 6th year. As reported HERE back in March, this year's will take place at the B2net on Sunday and feature a Spireites Legends team who will take on the M1 Soap Stars team. Phil spoke to The Chesterfield Post in an emotive interview. READ MORE...
URGENT - Don't Miss Ashgate's 5-a-Side Football Tournament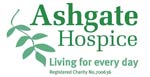 Thursday 26th May 2011 On Sunday, 5th June, Ashgate Hospice will be hosting a 5-a-side football tournament.

THEY URGENTLY NEED 8 TEAMS to sign up for the Ashgate Hospice 5-a-side Football Tournament by Friday 27th May to ensure the event goes ahead!

The Tournament is at The Akademy in Dronfield on Sunday 5th June. Entry fee is just £50 per team. Come on you football fans the season is almost over but you can still play!

For more details please email: alison.ward@ashgatehospice.nhs.uk or phone 01246 567250
Please Give Generously For Kian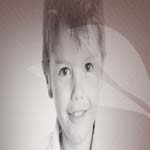 Sunday 22nd May 2011 "A lot of people don't know what will happen in future but we know our future will be dialysis 3 times a week and then a major operation for a kidney transplant". That's Kian Crane's mum, Sarah, as she prepares to host a charity auction at the B2 net on Thursday night.
The auction will take place to raise funds for the Kidney Association which funds research into kidney disorders and treatments and Sarah is grateful that people have been more than generous in their donations. So far for auction is a signed Manchester United shirt, a signed Chesterfield shirt, Sheffield Wednesday match tickets and a signed canvas of Spireites legend Jack Lester. READ MORE...
Ashgate Hospice - A Few Tickets Remain For The B2net Ball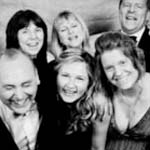 Wednesday 25th May 2011 Ashgate Hospice will once again be hosting the b2net Ball at the b2net Stadium in Chesterfield on Friday 3rd June 2011.

Tables for this prestigious event are £450 per table of ten or £45 per person, and includes a sumptous three-course meal and entertainment from the amazing Acoustic Angels and more!

Would you like to be a sponsor of the b2net Ball? There are a number of sponsorship packages available. For more details on any of the packages, please contact Emily Evans at Ashgate on 01246 568801 READ MORE...
Local Charities To Benefit From Classic Car And Bike Show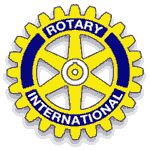 Friday 20th May 2011 A charity event, organised by the Rotary Club of Chesterfield is set to benefit local organsiations when it takes place next month.

Hundreds of classic cars and bikes are expected at Renishaw Hall, Eckington, for the annual rally that raises thousands of pounds for local charities.

Three local charities to benefit will once again be Weston Park Hospital Cancer Appeal, Bluebell Wood Children's Hospice, and Chesterfield's Ashgate Hospice.

The event, which runs from 3pm - 9pm on Wed 8th June 2011... READ MORE
Chesterfield Carers Centre Diary For June/July
Monday 16th May 2011 Chesterfield Carers Centre have a full diary of events, free of charge, during June and July. Here's the full list and contact details.

They would like to invite Carers to join with other Carers at any of the free events in June and July. Booking is essential, please book early as some of the events have limited numbers.

Why not visit their BOOK SWAP LIBRARY? Lots to choose from - just drop in and pick up a book! Call the Chesterfield team on 01246 222373. Janis, Kevin and Linda look forward to hearing from you! READ MORE...
Your Loss Is Their Gain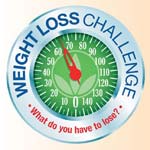 Friday 13th May 2011 CB Nutrition are running a Charity 12 week Weight Loss Challenge, hosted by Brampton Manor Country Club, in aid of Bluebell Wood Children's Hospice.

The challenge has weekly sessions in which you're weighed, measured and receive tips and advice on nutrition. The biggest loser of the week wins a prize or reward.

As a bonus, CB Nutrition and Bluebell Wood have teamed up with Chesterfield's premier leisure facility Brampton Manor so that our members on the challenge have the chance to be able to exercise. READ MORE...
RSPCA Week - Please Give Generously
Wednesday 4th May 2011 "We try and help every animal we come across, we try our best to help but that does come at a cost", says Chesterfield RSPCA'S Assistant Manager, Gary Taylor, who spoke to The Chesterfield Post at the start of RSPCA week.

Gary says the week, which aims to raise funds and awareness for the charity, is the most important week in the charity's year and is being supported by TESCO. Volunteers will be present at stores throughout the UK and Chesterfield centre will be represented at the Lockoford Lane store where staff will have re-homing boards and information about all aspects of animal welfare. READ MORE...
Bear's Necessity Is A Home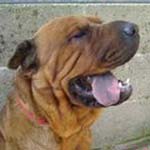 Tuesday 19th April 2011
Can you - or anyone you know - give this loveable hound named 'Bear' a new home?

This Shar Pei cross was found by North East Derbyshire's dog control officers on a grass verge near Bowshaw roundabout at the end of the Dronfield bypass on the 12th April. He is approximately two years old and is said to have a good temperament.

If you can help please call Dog Control Officer Steve Jacques on 07866 690271 as soon as possible.
Caring For The Carers In Chesterfield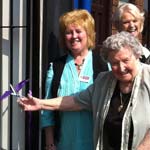 Tuesday 19th April 2011 A new centre that aims to offer support, guidance and activities for carers has been officially opened in Chesterfield town centre today.

Derbyshire Carers Association has over 4,500 members countywide on it's database and provides an invaluable service to those who are looking after family, friends or partners in need of fulltime care.

The new Derbyshire Carers Association centre is sited on West Bars in what was MP Paul Holmes' office. It becomes another centre in Derbyshire offering services including benefits advice and massage and holistic therapies, READ MORE...
Fancy Drag Race - Men only!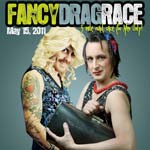 Wednesday 13th April 2011 Our third annual, men only, Fancy Drag Race is taking place on Sunday 15th May 2011 and we are expecting the event to be the biggest yet!

This is a sponsored event and we hope you can raise as much sponsor money as possible so we can continue to provide our valuable service to patients and their families across North Derbyshire. The race will begin at 9.30am from Chesterfield Town Centre and will follow a 5 mile route around the outskirts of Chesterfield and return back to the town centre. We are now able to accept registrants aged 11 and over. READ MORE...
Ladies - Get Your ZUMBA Tickets for Ashgate Hospice Soon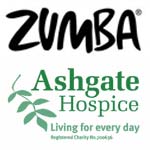 Friday 1st April 2011 Ladies - There will be a special Zumba Fitness session will be held on Wednesday 6th April 2011, at 7.30pm at the Winding Wheel, Chesterfield. Tickets £5 in aid of Ashgate Hospice.

We still have some tickets left which are strictly first-come, first-served, so get yours today and 'Zumba' in aid of Ashgate Hospice!

Purchase your tickets on our new events website or call 01246 567250.

We also have a number of other events going off this year... READ MORE...
2 Down, 7 To Go...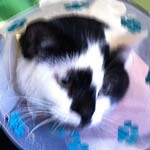 Thursday 31st March 2011 They say that cats have nine lives but little Kitty must be down to seven by now after being the victim of TWO RTC's in four months.

Kitty was originally bought into the RSPCA centre on Spital Lane in December 2010 by a member of the public after suffering a broken jaw on being hit by a car. Surgery and a long rehabilitation spell with a foster carer followed before she was rehomed recently.

Given her history her new owner tried to keep her in but Kitty was determined to continue life in the outdoors and returned to kennels again... READ MORE...
Spirefest Gets Ready To Rock Chesterfield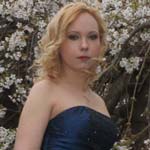 Wednesday 30th March 2011 The inaugural Spirefest day long rock festival and guitar show due to be held at the Winding Wheel is drawing ever closer and organiser Brian Bannister has been busy putting the final touches to what promises to be a great event, and one unique to this area.

"We are absolutely overwhelmed by peoples generosity and encouragement for what we are trying to do", Brian told us, "We have already had to start a reserve list for 2012 for the bands that want to join in with this Cancer Research UK fundraising event, as there are simply no performance slots available in the already tight schedule for this year". READ MORE...
Netting Funds For Charity At The B2Net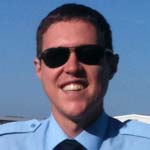 Monday 21st March 2011 A massive charity football match is to be organised at the B2 net in May to raise funds for a leading cancer charity that helped a former footballing apprentice beat the disease 4 years ago.

Jamie Walker, who trained with Mansfield Town, is the son of former Chesterfield and Rotherham striker Phil and was diagnosed with Hodgkins lymphoma in 2005. After undergoing 7 months of Chemotherapy and radiotherapy he was given the all clear in 2007. Phil, now soccer coach at Centre Parcs, has organised a charity match each year to raise money for both children's and cancer charities, accumulating a total of £60,000 over that time. READ MORE...
Catwalk Capers For Charity Evening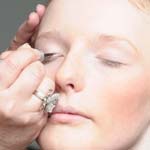 Sunday 20th March 2011 Models, made up of Fairplay girls, council staff, and friends and family of Mayoral staff and Chesterfield Post staff strutted their stuff on the catwalk, raising over £750 towards the Mayors Appeal.

The Charity Fashion show, organised by the Mayor's office and Matalan Assistant Manager Kieran, was held to raise cash for charities, Fairplay and the Samaritans.

Matalan donated clothes worn by the models for the evening and Hair and Beauty students from Chesterfield College volunteered their time to make up the models and compere for the evening, Mayor's secretary, Vivien. READ MORE...
Every Kick Helps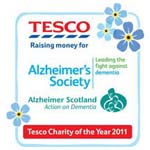 Wednesday 16th March 2011

Staveley MWFC are to host a charity game for the Tesco Alzheimer's Charity.

A game between the Tesco side and ex-professionals, hopefully to include ex England Internationals will be played on Sunday 10th April between 2pm and 5:30pm. Further details of the admission prices and the ex-pro's who will be playing will be released in due course. Staveley MWFC's sponsors Baris Facades & Linings Ltd are to kick start the Charity drive with a donation of £250. We hope the local community and supporters of Staveley MWFC will attend and support the scheduled game.
Help Beam Scotty Back Home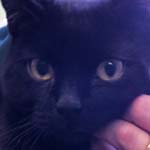 Friday 4th March 2011 The RSPCA is asking for help in tracing the owners of a cat who survived with only burned paws after being found in the engine of a car that had travelled to Chesterfield from Nottingham.

'Scotty' is a male cat, who is not chipped and believed to be about 2 years old with a distinctive white star on his chest. He was brought in to the centre after being discovered under the bonnet of a car that was being repaired in Chesterfield.

The driver had driven up from Carlton via Hasland to pick up a friend and had then journeyed to his parents. READ MORE...
Every Pedal Helps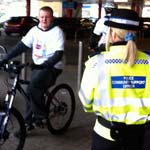 Friday 4th March 2011 15 staff from Tesco, Chesterfield got on their bikes in order to raise cash for Clic Sargent, Tesco's Charity of the year.

It was the last event for the charity before the store changes to it's new one and the riders were determined to make it a good one. On a typically grey and cold winter Sunday morning they set off to cycle the 24-mile return journey to Rother Valley.

Mark Rawlins is Lead Retail Service Manager and he paid tribute to the group and told us why events like this are so important to the store. "They're a great group of guys and when asked, rose to the challenge immediately" READ MORE...
Wild About Chocolate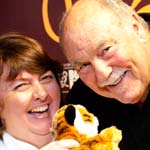 Thursday 3rd March 2011 A new brand of chocolates, made in Chesterfield, is helping do its bit to save tigers from extinction. Football legend Jimmy Greaves was in Chesterfield on Monday to launch the latest additions to the Tiger J's Chocolates range, which is helping to save tigers from extinction.

Husband and wife team Andrew and Janet Coghlan - owners of Coghlans Cookery School at Sheepbridge – designed and developed the chocolates with a percentage of profits being donated to the Born Free Foundation. Former England footballer Jimmy Greaves has invested in Tiger J's, and told us why he feels it's a vital cause to support, READ MORE...
Charity Begins At Home
Wednesday 2nd March 2011 Local football team Staveley MWFC is seeking to help the local community after it's sponsors upgraded their computer facilities and look to donate the surplus ones to good causes.

7 desktop computers and screens have been kindly offered by sponsors Baris Facades & Linings Ltd, to any local charity or Educational facility who needs them. Chairman Terry Damms says that the offer is, "A genuine offer to try and provide some assistance to a local charity or educational facility and any representative of such a body should email our Club Secretary Ele with an expression of interest and the club will decide where the computers and screens may then be gifted." Please contact Ele - staveleyed@hotmail.co.uk
Coming To A Pool Near You

Thursday 24th February 2011 Local residents are being invited to 'jump in' and help raise cash for a leading cancer charity.

What's being dubbed as 'the World's Largest Swim' is about to take place at swimming pools around the district and, has in previous years, seen thousands participate to raise funds for Marie Curie Cancer Care.

North East Derbyshire District Council is now encouraging people to sign up for the Swimathon 2011, which will be running at Dronfield Sports Centre, Sharley Park Leisure Centre and Eckington Swimming Pool on 9th April. READ MORE...
Charity Begins At .... Alfreton
Monday 21st February 2011 The first charity to benefit from the Alfreton Sunday League's Grand 40th Reunion has been announced.

The annual Stan Brewster Memorial Football Tournament, which itself raises funds for four local charities each year in memory of former Swanwick man Stan Brewster, will be one of three organisations which will receive monies from a specific fund raiser being held on the day of the reunion. READ MORE...
Ashgate Hospice Midnight Walk. Ladies Only!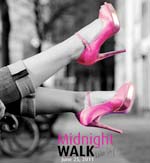 Friday 18th February 2011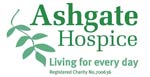 Our 4th annual Midnight Walk is taking place on Saturday/Sunday 25/26 June 2011 and is expected to be one of the biggest events in our calendar this year!

There are two walk length options this year - 13 miles and 6.5 miles. The walk will begin at midnight from Cliffe Park in Dronfield and will follow a 6.5 mile route to Ashgate Hospice. If you decide to take the 13 mile challenge, you will then return back to Cliffe Park. All of our walkers will be welcomed back at Cliffe Park with a hot drink and bacon sandwich! Ladies only...but ...Men - we need your help on the night! Contact us if you can help. READ MORE...

Hair Of The Dog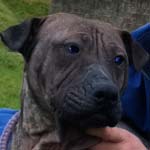 Thursday 17th February 2011 Bella is a year old Shar-pei and has been at the RSPCA kennels for a long time - 10 weeks in total. During her time there she has given birth to a litter of healthy pups that have all found homes.

Now it's her turn to find a loving family. However Bella needs a very special home as the skin condition she was admitted to the Spital centre with (now cleared up after treatment) has left her bald. Experts believe that it is unlikely that Bella's hair will ever grow back and if it does, it will be minimal. Therefore Bella's new owners should be aware that she will be needing jumpers to wear in the winter and sun cream applied in the summer months! READ MORE...
Now Mans Best Friend Can Help Too!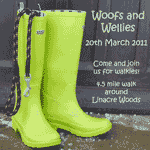 Friday 11th February 2011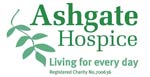 Ashgate Hospice is very excited to bring you a new event this year, especially for man's best friend!

You and your dog are invited for "walkies" in Linacre Woods to help raise vital funds for Ashgate Hospice.

The beautiful 4.5 mile route will begin at Ashgate Hospice and take you round a circular route through Linacre Woods and back to the Hospice. Plus, as a special thank you to your lovely dog for their effort and generosity... READ MORE...
B2Net Buckets Bring Help To Children's Hospice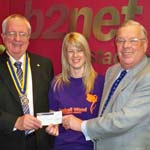 Friday 11th February 2011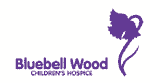 Generous fans visiting the B2Net stadium have donated £400 to a Children's Hospice through a bucket collection organised by The Rotary Club before the Torquay game in December.


Andrea Hudson, Derbyshire Fundraiser for Bluebell Wood Chidren's Hospice received the cheque from President of The Rotary Club of Chesterfield, John Keeton, and Chesterfield FC Chairman Barrie Hubbard. READ MORE...
X-Factor Family Ticket Draw In Aid Of Motor Neurone Disease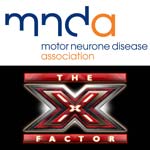 Thursday 10th February 2011 A fantastic opportunity to win a family Ticket for the X-Factor Show, Nottingham Arena, Tuesday March 22nd, while supporting the Motor Neurone Disease Association. All tickets are only £2 and available from the Co-op Department Store, Elder Way Chesterfield and the draw takes place on Friday 25th February.

Motor Neurone Disease is a progressive neurodegenerative disease that attacks the upper and lower motor neurones leading to weakness and wasting of muscles, causing increasing loss of mobility in the limbs, and difficulties with speech, swallowing and breathing. Please show your support and good luck!
Guitar Heroes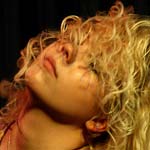 Friday 4th February 2011 A unique gig, hoping to become an annual event, is being organised in Chesterfield in order to raise money for a leading cancer charity.

Spirefest, due to take place on April 9th at the Winding Wheel, aims to benefit Cancer Research UK.

Visitors are expected to come from all over the UK to the event - an all day Guitar Fest with a Guitar Show, Battle of the Bands competition and live gig from leading rock/blues star Chantel McGregor. READ MORE...
Fairplay's Ringwood Hall Event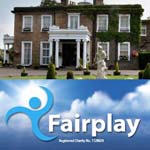 Thursday 3rd February 2011
On Thursday, April 14th 7.30pm to 9.30pm, Ringwood Hall Hotel is hosting a special concert to raise funds for Fairplay Children's Charity.

Featuring "Songs from the Shows" by Rachel Bake, and classical guitar by James Oakton, with close hand magic also.

Tickets £9.50 to include interval light refreshments.

Please call Ringwood Hall Hotel on 01246 280077 for bookings.
Left Outside Alone
Wednesday 2nd February 2011

Animal Welfare Workers are investigating after these two young cats were found dumped in a box outside the rescue centre in freezing temperatures.

Black cat Ellie and Tabby Marie were found by RSPCA Manager Richard Woodwards when he went to lock up after a talk at the kennels.

The two females were found in a tiny, urine soaked box that had been left on Spital Lane at the gates of the charity. READ MORE...

Is Love In The 'Hare' For Valentines Day?
Monday 31st January 2011 Well, Rabbit anyway...! The RSPCA is holding a 'Bunny Open Day' on February 13th from 11am-3pm.

It comes after the Centre in Spital was inundated with bunnies, and is now desperate to rehome them. There will be an opportunity to meet the rabbits and discuss rabbit ownership with experienced staff and volunteers. As well as getting up close with the bunnies there will also be refreshments, games and stalls.

Richard Woodwards, Centre Manager told us, "Since it's also Valentine's weekend, we hope as many people as possible get paired up with their Dream Bunny."
Every Little Helps Foster Aspirations In Local Kids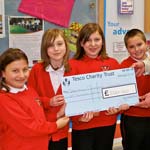 Wednesday 26th January 2011 A Primary School in Chesterfield is celebrating after being awarded £800 by a Supermarket Charity Trust.

Tesco donates thousands of pounds of cash every year to local good causes from their Community Budget that is managed in-store by their Community Champions. The store on Lockoford Lane yesterday presented a cheque to Heath Primary School to help with their Children's University project.

Headteacher Mrs Kim Neville and a group of Y5 and Y6 children and Children's University Co-ordinator Rebecca Wilkinson visited the store... READ MORE...
Brrrrr Rabbit!
Friday 21st January 2011
The RSPCA has issued an URGENT appeal for homes for 22 rabbits that have been brought to their kennels in Spital this week.

The Bunnies were rescued from Bakewell after Inspectors attended a property on another matter and found the rabbits in a shed. Although they were kept in less than ideal conditions they are all in good health and tame.

The centre is now overrun with them and has no room for more that are on their way - there are also around 40 Guinea pigs still to be brought in. READ MORE...
Generous Gesture Boosts The Coffers For Scouts Trip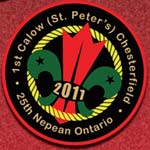 Friday 14th January 2011 A local company has made a generous donation towards a local scout group's Canada trip after reading about the group's fundraising efforts in The Chesterfield Post.

1st Calow Scouts are fundraising hard for a trip to Ontario for an adventure holiday and appealed for local residents or businesses to sponsor horses or races in their forthcoming Race Night on 22nd January.

Chairman of local football team Staveley MWFC and Director of Baris Facades & Linings Ltd, Terry Damms, saw the appeal and offered to donate... READ MORE...
Are You Up For A Challenge?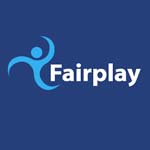 Thursday 13th January 2011 Putting the fun into fundraising - The Fairplay Business Challenge Launch.

Fairplay is a registered charity, dedicated to helping children with additional needs and their families. The proud owner of a brand new building, opened in May 2010, and specially built to facilitate the care and support for children and to provide support to families, it is now working hard to raise funds to turn a patch of derelict land into an innovative garden to help disabled children access the same outdoor play experience as able bodied. One of The Mayors designated Charities this year, it receives some public funding but relies mainly on grants and fundraising. READ MORE...

It'll Be Fun At The...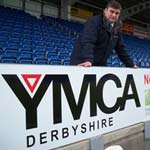 Monday 10th January 2011 One of Chesterfield FC community partners, YMCA Derbyshire, is holding a fund-raising Race Night to raise money for the YMCA Derbyshire Members Fund.

This is an emergency pot of money that can be accessed by those who use YMCA services and find themselves in financial difficulties - maybe needing furniture or electrical items, educational books to enable attendance at college, or even shoes to go to work. YMCA Derbyshire also runs the innovative North Derbyshire Furniture Project, which provides quality used furniture and electrical items to those on low incomes in our local community. READ MORE...
Festive Safety Tips
Friday 24th December 2010 With the Big day nearly upon us, St John Ambulance in Derbyshire has issued some festive tips to help people enjoy an injury-free Christmas and New Year.

"Putting up decorations, wrapping presents, playing with new gadgets and carving the turkey can turn a joyous occasion into a disaster with injuries ranging from cuts through to heart attacks," said Commander Chris Poole. "Children under five and people over 65 are most likely to have an accident in the home, and on average approximately 80,000 people will go to hospital over Christmas and the New Year." READ MORE...
New Base For Chesterfield Charity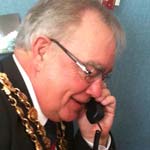 Thursday 23rd December 2010 A major charity in Chesterfield that provides help, support and advice for elderly people in the town has moved into new premises.

Age Concern Chesterfield & District now has offices in New Square and will provide an information centre that can offer advice and support about any situation that may occur in later life. Previously based in offices at Stephenson's Place, the new building offers better disabled access.

Their new home was opened by the Mayor and Mayoress of Chesterfield who saw first hand the facilities and even made Careline calls READ MORE...
Can You Help Ashgate Hospice?
Tuesday 21st December 2010 Ashgate Hospice has put out an appeal for volunteers to help them with their Santa Fun Run at Carsington Water on Sunday 2nd January.
If you can spare a couple of hours or three to help register and hand out medals to participants please contact Emily on 01246 567250 or email Emily.evans@ashgatehospice.nhs.uk
Family Fun Run Cancelled
Friday 17th December 2010 Ashgate Hospice has announced that due to the severe weather that is predicted this weekend it has had to cancel the Festive Family Fun Run scheduled for Sunday 19th. Please keep an eye out for other planned events though throughout the New Year.
Love Lights Up Hospice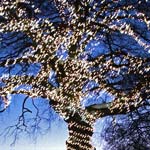 Thursday 16th December 2010 Ashgate Hospice would like to say a huge THANK YOU to everyone who dedicated a light in this year's Lights of Love switch on, which for the seventh year in a row helped to celebrate and remember loved ones and raise money to provide specialist care in the area.

Staff at the hospice say they were "overwhelmed" by the response and that they are grateful and humbled by the monies raised - around £300,000 over the last eight years. This year's total so far is £35,000 alone.

This year Sharon Eades-McBride, who had dedicated a light ... READ MORE...
Children Make Christmas Sparkle For Ashgate Hospice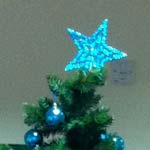 Monday 13th December 2010 A Primary School in Chesterfield has helped to spread a little Christmas joy after a tree they decorated took pride of place at Ashgate Hospice.

The Children from Walton and Holymoorside Primary decorated a Christmas tree in store at the new B&Q on Spirewalk in Chesterfield as an activity during their 'Communities Week' where various schools dressed trees and customers to the store voted for the best dressed.
The children presented the winning tree to Ashgate Hospice... READ MORE...
RSPCA Appeal For A "Special Home For A Special Pup"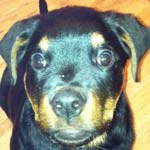 Sunday 12th December 2010

Mac is a 12 week old Rottweiler - one of a litter of 11 who, after being identified as the runt of the litter, has been hand reared since he was a couple of days old.

He has thrived, but due to the vigilance of his foster carer, Julie Millington ,who bottle fed him every two hours at the beginning , it soon became apparent that he had problems with his vision. Closer investigation by a Vet showed that Mac was in fact virtually blind, and what little sight he did have would soon disappear. It's a genetic condition and sadly inoperable. READ MORE...
Your Vote Counts!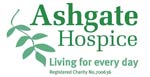 Friday 3rd December 2010 The Football League would like your help to help them decide which charity
The League should select to be its Official Charity Partner for Season 2010/11.

Help the Hospices are on their shortlist as a charity that they will support if enough votes are cast for them. We need your help as this could really benefit Ashgate Hospice! If successful, Help the Hospices will twin each of the 72 league clubs with the Hospice in their community! Voting closes 12pm on 8th December. READ MORE...
Will You Shine A Light Of Love This Christmas?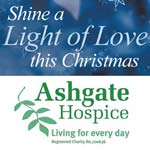 Thursday 25th November 2010 IT WAS THAT TIME OF YEAR AGAIN, another summer had flown by and there was more than a nip in the air.

It was as she was making her way through the busy market place that she heard the crisp clear notes of a brass band cutting through the frosty air; the first carol this year.

Christmas was on its way again and there was nothing she could do to stop it. She stopped right there, not knowing whether to laugh or cry at the poignancy, he did so love to hear a brass band, especially at Christmas. Smiling at the memory of such happy past Christmases spent together READ MORE...
Can You Offer These Hens An Egg-citing New Life?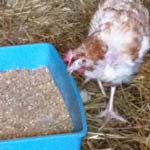 Friday 19th November 2010 The RSPCA in Chesterfield is urging people to consider buying Free range eggs after accepting 60 ex-battery hens into their kennels at Spital.

At 18 months old, they are deemed to be no longer any use to the owner as they may not lay regularly every day.

Richard Woodwards, Manager at the centre, accepts that the cost of Free Range Eggs is often higher but is urging us to think about the cost to the laying bird in animal welfare terms. READ MORE...
"Back Of The Net!" Kicking Cash For Charity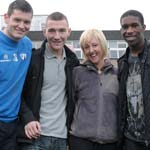 Saturday 13th november 2010

Students from Chesterfield College gave a local charity a boost as they took part in a penalty shoot out to raise cash for Ashgate Hospice.

250 penalties were taken in total, raising around £100 on the day.

Goalkeepers from various local teams tried to stop the shots, but the star turn of the day was CFC reserve Goalkeeper Shane Redmond who went along with Coach Mark Crossley to lend his hand (ok, both of them!) to the cause. READ MORE...
Being Cruel To Be Kind?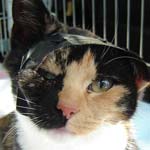 Thursday 11th November 2010 Chesterfield RSPCA are investigating the circumstances behind a case which centre Manager Richard Woodwards says is one of the most bizarre he's seen in 10 years of working for the Charity.

'Olive' the cat was found at North Wingfield last Saturday and taken to the RSPCA by a concerned member of the public. The young tortoiseshell cat had suffered an eye injury resulting in an open gash to the side of her right eye that had been dressed with a children's plaster and her head wrapped in black electrical tape (pictured left).

Believed to be around one year old, READ MORE...
Carsington Water 5k Santa Fun Run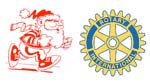 Wednesday 10th November 2010 The Rotary Club Of Wirksworth are staging a 5k 'Santa' fun-Run for the Rainbows and Ashgate Hospice Charities on Sunday 5th December 2010 at Carsington Water (courtesy of Severn Trent Water).

Runners, Fun runners and families are welcome to run, jog or walk in Santa Outfits (supplied with entry fee). Come and join in the fun READ MORE...
Charter Anniversary Celebration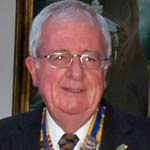 Wednesday 10th November 2010 The Rotary Club of Chesterfield celebrated it's 88th birthday on Sunday with a Charter Anniversary luncheon at the Ringwood Hall Hotel for 115 members and guests. President John Keeton hosted the event and local legend Geoff Miller, National Selector of the English Cricket Team, was a thoroughly entertaining after-lunch speaker.

Rotary District 1220 Governor Val Leivers gave an inspiring speech about looking forward rather than backwards in order to build on all the good work of the founder members and members of the Chesterfield Rotary Club since 1922 in supporting the local community, READ MORE...
Puppy Love - UPDATE...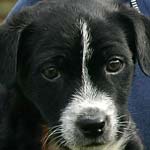 Monday 8th November 2010
You will recall that The Chesterfield Post brought you the story of Barnaby and Benji, two 7 week old Terrier cross pups, found in a field in old Tupton just over a week ago.

We have just heard from the RSPCA in Chesterfield that a woman claiming to be the owner of the pups has contacted them. She claimed that Barnaby and Benji were stolen from her property, leaving her with the pup's mum and other siblings.

Inspectors have paid a visit to the woman... READ MORE...
"High On The Hill, There's A Lonely Goat Herd..."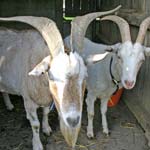 Sunday 7th November 2010
If you're an experienced goat owner (or Military Regiment looking for your regimental mascot), with land to spare, then Chesterfield RSPCA is asking you to consider helping them.

These two beautiful rams were brought to the centre after their owner could no longer care for them.

Father and son, it is hoped that they can be homed together. Pepper is 5 and a half, whilst Snowy is 2 - both are castrated. READ MORE...
MP Takes To The Shop Floor...
Tuesday 2nd November 2010 Visitors to a charity shop in Chesterfield were served by a very familiar face last Saturday.Toby Perkins - MP for Chesterfield, joined the workforce of Barnardo's shop for the day in order to encourage more people to volunteer for the charity.

The MP volunteered at the shop in Chesterfield as part of national 'Make a Difference Day',a nationwide event organised by UK volunteering charity, Community Service Volunteers (CSV). It aims to encourage people to get a taster experience of volunteer work and is also an ideal opportunity to meet other people in your local area and make a big difference to your local community. READ MORE...
Remember Them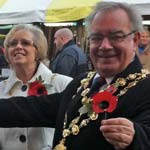 Sunday 31st October 2010 The Chesterfield branch of the Royal British Legion is asking residents to do just that and buy a poppy as the town launched it's annual Poppy Appeal on Saturday.
His Worship The Mayor of Chesterfield (pictured left) officially opened the 2010 Poppy Appeal in the Town Centre on Saturday.

Accompanied by the Mayoress, the Poppy Appeal organiser, Margaret Topley, President of the Chesterfield Branch of the Royal British Legion, Jack Carter and Chairman Fred Devereux, he gave a speech READ MORE AND AUDIO...
Bargain Hunt Bonanza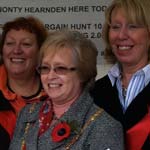 Friday 29th October 2010 There was everything to pay for as the Mayor and Mayoress took part in a charity Bargain Hunt on Chesterfield's very own flea market on Thursday,
Divided into two teams with representatives from their office and their chosen charities, Fairplay and The Samaritans, they were sent with £100 to buy what they could from the stalls.

BBC Antiques expert Jonty Hearnden was on hand to then value the 'buys' and award a prize to the team... READ MORE...
Why You Really Should "Go To Specsavers" This Weekend
Friday 29th October 2010 Have you ever looked at the 'Mr Men' characters and thought, "what about one called Mr ???" ... If you have, then an event in Chesterfield this Saturday could be for you.

Specsavers on the High Street, Chesterfield Town centre will be holding a 'Mr Men' day aimed at raising cash for local charities. From 9am to 5pm, Mr Men characters will be outside the store... READ MORE...
Could YOU Be A Good Samaritan?

Wednesday 27th October 2010 "We're the listening ear." That's Wendy, volunteer with Chesterfield Samaritans, talking about the Charity's work and how it's there for the people of Chesterfield on a daily basis.

Malcolm and Wendy were at the Mayor's Coffee Morning when The Chesterfield Post spoke with them and they were keen to get the message across that they really are there for everyone, no matter what age or gender, or indeed problem.

They told me that there is a perception that the Samaritans only help the suicidal but in actual fact the percentage of people calling threatening to take their own lives is very small. Volunteers deal on a daily basis with anyone going through a hard time and who just need to spend time talking to someone... READ MORE...
Could You Give A Dog A Home?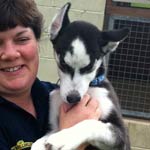 Wednesday 20th October 2010 Chesterfield RSPCA is asking for your help in re homing dogs like this one.

Alaska is a 14-week-old husky pup. Sadly she is one of FIVE huskies in the kennels at Spital at the moment. The others - Rebel, Rio, Samson and Sasha are all aged between 18 months and 4 years old, and all but one of the five came to the RSPCA from the same original home after their owner had died.

Centre manager Richard Woodward is desperate to see these dogs back in a loving family home, but advises that dogs like these need owners who... READ MORE...
Ashgate Hospice Winter Ball Event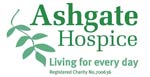 Saturday 16th October 2010 Ashgate Hospice are holding their Winter Ball on Saturday 27th November at The Winding Wheel in Chesterfield.

It promises to be a fun night out for family, friends and colleagues and a hugely enjoyable way to support Ashgate Hospice. READ MORE...
Marie Cancer Care Looking For Supporters Help
Monday 4th october 2010 Marie Curie Cancer Care is looking for supporters to join a new Fundraising Group in Chesterfield.

Derbyshire Fundraiser, Laura Read, is inviting anyone who is interested to come along to an informal meeting on Monday 11th October at 7.15pm at The Sandpiper Hotel, Sheepbridge. READ MORE...
Drop In Centre Opens It's Doors
Sunday 3rd October 2010 A unique drop in centre for cancer sufferers and their families will be opening it's doors tomorrow (Monday 4th Oct) at 10am.
The Nenna Kind Centre is situated in Room 5 on the 2nd floor of the Market Hall and offers support and advice in a welcoming environment for anyone affected by the disease. There will be advice on benefits and also complimentary therapies including reflexology and massage. All the services are free. READ MORE...
Every 'Volunteer' Helps...
Sunday 19th September 2010 Despite the murky weather, hundreds of people visited the Tesco Community Fair today.

Held at Lockoford Lane in Chesterfield, and organised by Community Champion Jackie Boland, the event saw local Charities and Organisations promoting their causes and encouraging visitors to get involved by donating their time or skills. Some were also there to offer advice about health issues.

The store was one of only 100 Tesco outlets to host a Community Fair this year, after a trial of 20 stores last year proved successful. READ MORE...
Mayors Invite...


the 'Table Top Sale and Fayre' at the Fairplay centre, Alexandra Road West, Chesterfield,
Saturday 18th September from 2.00pm - 5.00pm
The event is part of the Mayors Charity Appeal and is in aid of Fairplay and the Samaritans. The event will be opened at 2.00pm by Keith Morgan, the Mayor of Chesterfield. READ MORE...
Hope For Africa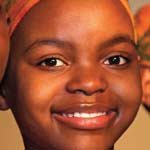 Sunday 5th September 2010 As children in Chesterfield prepare to return to school this week one charity is promoting the message that 'In Africa education is a privilege not a right'.
The African Children's Choir provides children who have lost one or both parents through war or disease in Africa with a home and an education. A choir made up of children aged between 8 and 11 from Kenya and Uganda gave a rousing performance in front of a packed audience at St Augustines Parish Church, helping to raise much needed funds to carry out work building schools and infrastructure in villages throughout the African continent. READ MORE...


MEDIEVAL MARKET MAYOR CROWNS NENNA KIND



One of the more fun events the Mayor and Mayoress have taken part in recently was attending the recent Chesterfield Medieval Market.

The weather was great and the Town was filled with not only local residents from many hundreds of visitors from all over the country. The whole market area was filled with charity stalls where every one dressed in medieval costumes... READ MORE
St JOHN's AMBULANCE 'SAVE A LIFE'



Now, if you're planning to visit any of the shows, matches or carnivals around in Chesterfield this summer you may come across the St John's Ambulance Service there.

They have over 1,300 uniformed volunteers around Derbyshire who provide vital first aid at various events. They also run first aid training courses for local companies wanting to gain workplace accreditation... READ MORE
OTHER CHARITY NEWS
CANCER DROP-IN
CENTRE OPENS -


A new voluntary, self funding group will soon be able to offer families and friends of cancer sufferers a place to talk with and offer support to other people going through the same thing.

Situated in rooms 4/5 in Chesterfield's Market Hall, the Nenna Kind Centre...

READ MORE..

OTHER CHARITY NEWS -


A small section of the full article will be shown here of up to eight recent articles relating to this section. This will give you an idea of what the story is about so you can choose to go to the main article page and read in full. This area will soon be full of the most recent articles that are not yet archived.
Charity News