PROPERTY FOR SALE AND TO RENT ON THE CHESTERFIELD POST
Property Search and Property To Let and For Sale in and around Chesterfield on the Chesterfield Post website.

Please CONTACT US if you would like to advertise your own individual property on this page or if you are an Estate Agent and would like to advertise your Agency direct.

Starting A Construction Project? Rent Out The Best Excavator
Wednesday 2nd February 2022 Home sweet Home is a terminology commonly referred to for your home. The reason is the home is a source of peace and tranquility where you return after a hard day at work. Well, this is why people are particular when it comes to buying their home.

If you are starting with your apartment construction project, then you need to create accommodation that is lasting, safe and appealing. It means that you will need to deploy the best equipment.

When we talk about construction equipment, then the first thing that comes to mind is... READ MORE...
Scheme To Help First Time Buyers Is Extended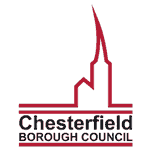 Thursday 25th September 2014 A scheme to get house buyers in Chesterfield on the first step of the property ladder is being extended so applicants can buy homes costing up to £150,000.

The Local Authority Mortgage Scheme (LAMS), called Local Lend a Hand, is available to first time buyers who can afford mortgage repayments and have a 5% deposit.

It enables them to get a 95% mortgage from Lloyds Bank on a similar interest rate to a 75% one. READ MORE...

First Time Buyers Boost For Derbyshire
Tuesday 12th February 2013 Dozens of first time buyers will be supported onto the property ladder after Derbyshire County Council approved a £2m investment in schemes to help secure mortgages and boost the local economy.

The authority's cabinet yesterday (February 11th) agreed to join forces with LloydsTSB to launch the Derbyshire Lend a Hand Scheme.

Once the legal formalities between the County Council and LLoydsTSB are completed, first time buyers, who meet the scheme's criteria, will be eligible for a mortgage with a preferential interest rate if they can raise a 5% deposit. READ MORE...