Tuesday 3rd May 2011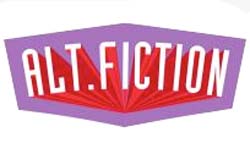 Alt.Fiction is proud to present its Spring Writing Weekend - the perfect chance for writers of science fiction, fantasy and horror to meet and work with like-minded people and enjoy workshops and talks with established authors in the field.


Offering workshops, feedback sessions and expert advice, these weekends are sure to both inform and inspire.

The Spring Writing Weekend, 20th-22nd May with guest speakers Simon Clark,acclaimed horror novelist and author of The Night of the Triffids
 and Tony Ballantyne, science fiction writer of the Recursion Trilogy and the Penrose Series.

Venue: Legacy Chesterfield Hotel, Malkin Street, Chesterfield, S41 7UA

The Spring Writing Weekend costs just £180, including two nights' shared accommodation, all meals and hot drinks, plus a full programme of writing activities throughout Saturday and Sunday featuring the two guest authors.

Day rates are also available for the 21st and 22nd May at only £40 per day, including access to all workshops, lunch and drinks throughout.

To book your place, or for any further details, email: alt.fiction@writingeastmidlands.co.uk or call Alex on 07896 228367

For schedule information, CLICK HERE.

Note: A £90 deposit is required to confirm your place, with a further £90 to be paid at least one week before the event. Deposits are non-refundable except in case of event cancellation. No refunds will be given in case of any changes to guest authors, or in the event of participants being unable to attend for any reason. Please note, the deadline for booking your place is 13th May 2011.

Alt.Fiction is a trading name of Writing East Midlands
RECENT STORIES
ADVICE FOR LANDLORDS AT CHESTERFIELD
EVENT -
Landlords with private rented properties across North Derbyshire and Bassetlaw are being invited to attend a free networking and information exchange event. More...
FREE FIREWORKS EXTRAVAGANZA AT STAND ROAD PARK -
The biggest ever Firework Display at Stand Road Recreation Ground, Whittington Moor will take place on Friday 5th November. More...