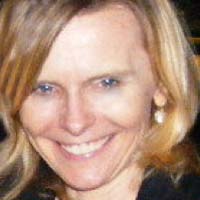 We are Chesterfield's very own online news and community resource.

You'll find all you need here - the latest Chesterfield news, sport and life together with community and local issues covered in depth.

We will be adding Audio and Video interviews and articles as well as text based news pages.

There's also a forum too, so YOU can share YOUR opinions and ideas on things that affect you and your immediate community as well as those in the rest of Chesterfield.

You can write articles for us as a blog if you have stuff to share, or just browse our pages to read, see and hear what's going on in Chesterfield - and get involved and heard yourselves.

Our kids aren't left out either, there's news of gigs, films, clubs and reviews and chats about stuff that's important to you.

We're also spending regular time with our MP's, Councillors and the Mayor to find out what's happening in and around YOUR town.

I'm a Chesterfield girl, born and bred, I think our town is pretty special and I'm very proud to share it with you.

Thanks for spending time with us!
Karen Johnson
Editor - The Chesterfield Post
PREVIOUS COLUMNS
HAPPY CHRISTMAS EVERYONE! -
On behalf of all at The Chesterfield Post, I would like to pass on our Best Wishes for A Happy Christmas to all of our readers. More...
VIDEO - EDITORS WEEKLY ROUND UP -
Our first weekly round up video with a summary of the main stories from this weeks Chesterfield Post in one easy chunk. More...
FROM THE EDITOR -
Karen Johnson tells us more about the Chesterfield Post
More...
XMAS MESSAGE FROM THE EDITOR -
On behalf of the team here at The Chesterfield Post, I'd like to wish each and everyone of you a very Merry Christmas and a Happy New Year. More...
TWO WEEKS AGO, THE CHESTERFIELD POST WAS LAUNCHED -
In the speech I gave at the Winding Wheel, I said how amazed I'd been at the response we'd had. Two weeks on and the phrase "you ain't seen nothing yet" springs to mind! More...