Friday 24th December 2010

On behalf of the team here at The Chesterfield Post, I'd like to wish each and everyone of you a very Merry Christmas and a Happy New Year.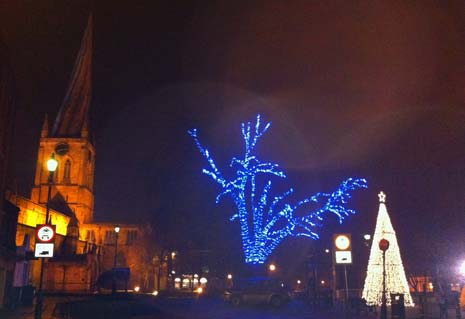 The spire and the Christmas lights, Chesterfield Town, 2010

It's been a strange December with the dreadful and prolonged snow and ice around the town and the disruption to normal life. However, here we are, about to celebrate a special couple of days with loved ones.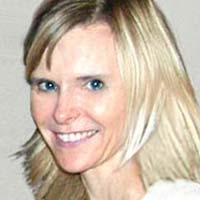 Some however will be parted from their families for many reasons and I'd like to send special wishes in particular to those from the town serving in the Armed Forces abroad over the Festive period. I'm sure those wishes for a safe and Happy Christmas will be supported by everyone in Chesterfield.
So ... have a lovely and peaceful Christmas, and a prosperous New Year .
Thank you once again for all your support in our first few months too!!
With Love
Karen Johnson
Editor - The Chesterfield Post
RECENT COLUMNS
HAPPY CHRISTMAS EVERYONE! -
On behalf of all at The Chesterfield Post, I would like to pass on our Best Wishes for A Happy Christmas to all of our readers. More...
VIDEO - EDITORS WEEKLY ROUND UP -
Our first weekly round up video with a summary of the main stories from this weeks Chesterfield Post in one easy chunk. More...
FROM THE EDITOR -
Karen Johnson tells us more about the Chesterfield Post
More...
TWO WEEKS AGO, THE CHESTERFIELD POST WAS LAUNCHED -
In the speech I gave at the Winding Wheel, I said how amazed I'd been at the response we'd had. Two weeks on and the phrase "you ain't seen nothing yet" springs to mind! More...
WELCOME TO THE CHESTERFIELD POST -
We are Chesterfield's very own online news and community resource. You'll find all you need here - the latest Chesterfield news, sport and life together with community and local issues covered in depth. More...