Thursday 16th October 2014




Unemployment has seen the largest annual fall since records began over 40 years ago.

The number of unemployed people is now below 2 million for the first time since 2008, figures published on Wednesday 15th October by the Office for National Statistics (ONS) show.

In the largest annual fall since the 1970s, when Donny Osmond topped the charts with Puppy Love - there are now over half a million fewer unemployed people than there were a year ago. The unemployment rate has also fallen again - to 6% - a new 6-year low. This compares to an unemployment rate of 7.7% just a year ago.  Over the last year every single region and nation in the UK has seen a fall in unemployment.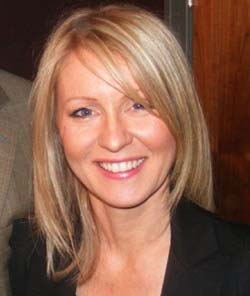 There are now a record 30.76 million people in work. Compared to 2010 there are over 2 million more people in private sector jobs - more than the total number of people currently unemployed - showing that the Government's long-term economic plan to create jobs by backing businesses is working.

Employment Minister Esther McVey (left), said: "All of our reforms are focussed on helping people into work and today's record figures show that the Government's long-term economic plan to help businesses create jobs and get people working again is proving successful.

"Behind the record figures there are countless individual stories of people turning their lives around, of families who are now feeling more secure with a regular wage, and of young people escaping unemployment and building a career.

"We know there is always more to do, which is why it is vital to stick to delivering a plan for full employment that's creating growth and jobs."

Schemes like the Government's Work Programme have contributed to the largest drop in long-term unemployment since 1998 - falling by 194,000 on the year. The number of people on Jobseeker's Allowance fell for the 23rd month in a row, with over 540,000 fewer people who are signing-on than in 2010.
Young People
Young people (18-24) saw the largest annual fall in unemployment since records began - falling by over a quarter of a million since last year. Excluding those in full-time education, there are now 468,000 unemployed young people. This is down by nearly a third compared to last year and lower than just before the recession.

The number of young people claiming Jobseeker's Allowance fell again, for the 34th month in a row.  There are now fewer young JSA claimants than at any time in two generations - having dropped by 123,000 in the past year.
Women
There are record numbers of women in work with the UK having seen the fastest growth in the number of women in work in the last year out of all G7 economies. Of those women working part-time, nearly 90% have chosen to work part-time because it suits them. The proportion of women working part-time who want full-time work (12.6%) is falling, down 41,000 over the last year.
International Comparisons
Over the last year the UK has seen the largest growth in employment and the largest fall in unemployment in the G7.
Vacancies
Job vacancies rose again, up 130,000 over the past year bringing the number of vacancies in the UK economy to 674,000.
Wages
Wages excluding bonuses were up 0.9% on the year, with private sector wages rising faster - at 1.2% - than the public sector. The financial services sector saw bonuses fall by 5%.
 
Employment Minister Esther McVey said, "All of our reforms are focussed on helping people into work. There are 83,000 more people in work in the East Midlands than this time last year, which shows that the Government's long-term economic plan to help businesses create jobs and get people working again is proving successful.

"Behind today's figures, there are countless individual stories of people turning their lives around, of families who are now feeling more secure with a regular wage, and of young people escaping unemployment and building a career.

"We know there is always more to do, which is why it is vital to stick to delivering a plan for full employment that's creating growth and jobs."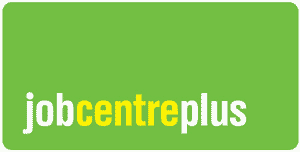 Angela Stansfield, Employer and Partnership manager of Jobcentre Plus in Chesterfield, told The Chesterfield Post that the figures were pleasing for everyone, saying, "Again, month on month, we seem to get very good figures. We compare them to this time last year and certainly youth unemployment is still falling, and the number of people on JSA has fallen 41% since this time last year - that seems to be an onward trend."

There are a few factors in this says Angela including, "A buoyant labour market, with vacancies across many sectors. With youth unemployment we have focused support on this, with work experience programmes and we have a one stop shop in Chesterfield Job Centre, so there is a lot of support."

Angela added, "The reason why unemployment is falling is that its not in any one area. Chesterfield has lots of opportunities in retail with the expansions and developments so we continue to see growth in retail.

"We also have vacancies with companies like Sports Direct, based in Shirebrook, but they have large numbers of vacancies on a good bus route, so we find people going out there.

In Chesterfield itself, the jobs market is, says Angela, "Bucking the trend. Over the last few years, somehow Chesterfield has been able to maintain new employers coming in to the area. We have continued with the construction and housebuilding so this has meant that the jobs market in Chesterfield hasn't been as bad as elsewhere. The Tourism industry helps too with the rail links and where we are in Derbyshire. We have bucked the trend in my experience."
Listen to the interview in full with JobCentre Plus' Angela Stansfield here...
OTHER STORIES
TRIBUTES PAID TO ESA CENTRE IN CHESTERFIELDS TWIN TOWN OF DARMSTADT-
Tributes paid to the efforts of scientists at the ESA, in Chesterfield's twin town of Darmstadt, as they analyse and celebrate the success of the Rosetta Mission More...
"WE HAVE REMEMBERED THEM" CHESTERFIELD HONOURS THE
FALLEN -
On the 11th hour, of the 11th day of the 11th month, Chesterfield, as it always does, fell silent to honour and remember those who have fallen in conflicts recent and past.
More, Audio & Video...
CHESTERFIELD TOWN TAKES PRIDE IN REMEMBERING -
They came to remember, Chesterfield's veterans shared their private memories of war on the most public of occasions - Remembrance Sunday More, Audio & Video...
LOCAL CHESTERFIELD VETERAN TO MARCH AT THE CENOTAPH IN LONDON -
A registered blind ex-soldier from Derbyshire will be remembering friends and family killed in action when he takes part in the Remembrance Sunday march to the Cenotaph with Blind Veterans UK. More...
CHESTERFIELD REMEMBERS THE DEAD -
Chesterfield residents will come together to remember those who have died in conflicts since 1914. More...
CHESTERFIELD CHURCH AND ROTARY CLUB JOIN FORCES TO SELL POPPIES -
Chesterfield's Church of Jesus Christ of Latter-day Saints along with members of the Rotary Club, have joined forces to sell poppies for the poppy appeal. More...
NEW ROC CAFE IN CHESTERFIELD HELPS YOUNG PEOPLE OFF THE STREETS -
A local drop-in centre, at Grace Chapel, has recently been made a ROC Cafe for the work it does within the community. More...
'COMPUTER SAYS YES' IN CHESTERFIELD JOBCENTRE -
Old-fashioned 'signing-on', job cards in windows, and Full Monty-style dole queues have been consigned to the past as Chesterfield Jobcentre is among those to undergo a digital revolution. More...
CHESTERFIELD APPRENTICE SCOOPS FOUR NATIONAL AWARDS -
An auto-electrician apprentice from Chesterfield has been recognised as one of the best in the country after scooping four awards at a national ceremony. More...
"ALL ABOUT LOVE!" CHESTERFIELD UNVEILS NEW CANNELE TWIST RING-
An award-winning designer was at a Chesterfield jewellery store on Saturday - showcasing his range of statement pieces and unveiling his Cannele twist engagement ring.
More...
FUNERAL PLANS FOR DOWAGER DUCHESS OF DEVONSHIRE ARE ANNOUNCED -
It's been announced that the funeral service for Deborah, Dowager Duchess of Devonshire will be held at 12 noon, at St Peter's Church, Edensor on Thursday 2nd October 2014. More...
POSSIBLE STRIKE ACTION MAY HIT
TRAIN SERVICES
THIS WEEKEND -
Chesterfield train commuters may face a week of disruption to services as East Midlands Trains' engineering and maintenance staff will strike unless an agreement can be reached More...
BOROUGH COUNCIL SCHEME TO HELP FIRST TIME BUYERS
IS EXTENDED -
A scheme to get house buyers in Chesterfield on the first step of the property ladder is being extended so applicants can buy homes costing up to £150,000. More...
POUNDLAND DOUBLES IT'S VALUE AS NEW STORE OPENS IN CHESTERFIELD -
Poundland, Europe's biggest single price discount retailer, will be opening a second store in Chesterfield on Ravenside Retail Park on 27th September - creating 30 jobs for the local community. More...
DEBORAH, DOWAGER DUCHESS OF DEVONSHIRE DIES, AGED 94 -
Chatsworth has announced that Deborah, Dowager Duchess of Devonshire passed away this morning, Wednesday, September 24th. More...

STAGECOACH BUS DRIVERS BIDDING FOR PASSENGERS VOTES TO WIN STAR TITLE -
Bus passengers in Chesterfield are being encouraged to vote for their favourite driver and be in with a chance of winning a top prize. More...
TV STAR VISITS THE PROACT STADIUM
AND TALKS UNKNOWN QUANTITIES -
Jesse McClure, star of Storage Hunters - currently airing on satellite channel Dave - was in town on Friday visiting the PROACT stadium More & Audio...
CASA ADDS UNIQUE WEDDING SPLENDOUR AT WALTON LODGE AND WEDDING FAYRE-
Casa Hotel is adding a further string to its wedding bow by offering weddings at the captivating Walton Lodge as well as staging their own Autumn Wedding Fayre on Sunday 21st September. More...
HIGHWAYS AGENCY WANT YOUR VIEWS
ON PLANNED M1 IMPROVEMENTS -
The Highways Agency has said it is planning to undertake improvements to the M1 through delivering a smart motorway between junctions 28 to 31 and between junctions 32 to 35a. More...
CLARENCE HOUSE ANNOUNCE A NEW ROYAL BABY IS ON THE WAY! -
It's been announced this morning that HRH The Duke and Duchess of Cambridge are expecting their second baby. More...
JEWELLERY DESIGNER PAYS HOMAGE TO HER DERBYSHIRE ROOTS -
One local designer, who says the hills and landscapes of her home county - Derbyshire - provides inspiration for her unique creations, is now showcasing her wares in Chesterfield More...
INQUEST RESPONSE TO INSPECTION REPORT ON HMYOI HINDLEY -
The Chief Inspector of Prisons has today published an inspection report on HMYOI Hindley that notes, despite 'significant improvements', Hindley was 'still struggling to keep some of the boys it held safe'. More...
CHESTERFIELD ARMY CADET PASSES OUT FROM SANDHURST MILITARY ACADEMY -
A young cadet from Chesterfield has joined around 200 fellow graduates in a prestigious ceremony as she passed out from the Royal Military Academy Sandhurst More...
'FARM TO FORK' ROADSHOW HITS CHESTERFIELD'S TESCO EXTRA -
Tesco customers are being invited TODAY (Friday, 125th August) to the Chesterfield Tesco Extra store at Lockoford Lane, for a 'Farm to Fork' roadshow. More...
THE SHORTLIST FOR THE 2014 FOOD AND DRINK AWARDS IS ANNOUNCED -
24 food and drink businesses have been shortlisted across nine categories in the 2014 Chesterfield Food and Drink Awards, organised in association with Chesterfield College - headline sponsor of the awards for the second year running. More...
FLOODING AND ROAD COLLAPSE CHAOS FOLLOWING HEAVY DOWNPOURS -
Chesterfield was once again left struggling with flooding at major junctions into the town tonight following heavy rain in the early evening. More...
NEW MARKHAM DEVELOPMENT BRINGS FURTHER JOBS BOOST -
A new family pub and restaurant development is to open on Derbyshire County Council's flagship regeneration site bringing 40 jobs to the area. More...
LOCAL MCDONALD'S VOLUNTEERS CLEAN UP CHESTERFIELD SKATE PARK -
Local McDonald's franchisee, Walter Wright and crew from the two restaurants in Chesterfield joined forces to tackle litter in the local skate park situated in-between the two restaurants. More...
DERBYSHIRE COMPANIES URGED TO EXPLORE OMAN AND QATAR -
Forward-thinking local companies are being urged to make the most of business opportunities in some of the fastest growing areas in the world, as export body UK Trade & Investment (UKTI) launch a high profile market visit to Oman and Qatar. More...
HAVE WE GOT A HANDLE ON ONLINE GAMBLING? (GUEST ARTICLE) -
With the World Cup finally ended, sports betting and online gambling in general has been making the headlines for more than a few reasons recently. More...
COUNCILLORS CAMPAIGN FOR
SAFER EXIT FROM WHITTINGTON STORE -
Cllrs David and Paul Stone have been campaigning on behalf of local residents for a clearer and improved view of passing vehicles when cars are exiting the Tescos Store on the High Street at Whittington. More...
NEXT STOP, AWARD WINNING APPRENTICESHIP PROGRAMME -
Three talented young people are being given the opportunity to join one of the transport industry's leading engineering apprenticeship programmes. More...

CHESTERFIELD TURNS OUT TO WELCOME HOME THE LANCERS -
The 9/12th Lancers, marched through Chesterfield this morning as part of their homecoming parade after returning from an eight month tour of duty in Afghanistan.
More, Pics & Audio...
CHESTERFIELD SOLDIER READY TO PARADE THROUGH HER HOME TOWN -
Soldiers from the 9/12th Royal Lancers (Prince of Wales') are looking forward to marching through the streets of Chesterfield tomorrow - Thursday, 3rd July More...
NEW FOOTBRIDGE IS OPENED AT CHESTERFIELD CANAL FESTIVAL -
The new Constitution Hill Footbridge, built over Chesterfield Canal in Staveley has been officially opened More...