Tuesday 25th February 2020


Increasingly, we live in an age of 'dog whistle politics', where politicians continue to employ coded language and policies that convey one message to the general populous and something entirely different to a targeted subset.

One of the best examples of this can be found in the UK government's post-Brexit immigration laws, which talks about reducing UK firms' reliance on cheap labour but simultaneously satisfies individuals who want to reduce immigration into Britain at all costs.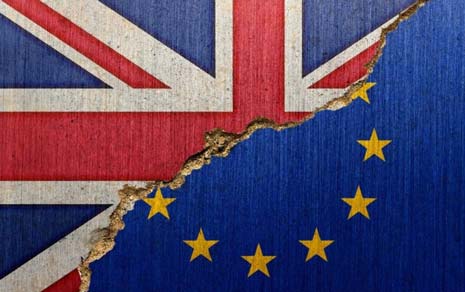 But what exactly does this new immigration policy entail, and how will it impact on the labour market and economy in the UK?
What's in the New Policy?
In simple terms, the UK government has unveiled an Australian style 'points system' to govern all immigration post-Brexit, meaning that overseas citizens will effectively be scored according to various factors such as their occupation, salary and ability to speak English.

In total, those looking to live and work in the UK will have to reach 70 points to achieve this objective, and while there's already a similar system in place for non-EU migrants this will now be adjusted and applied to citizens from the single bloc following the cessation of freedom of movement on December 31st 2020.

The key focus here is on restricting access to supposedly 'low-skilled' immigrants, as individuals who speak English and are in receipt of a skilled job offer from an approved sponsor will immediately earn 50 points.

However, both Labour and several business leaders have said that this will create a hostile environment that makes it hard to attract talent, while there also remains concern that the new policy represents little more than an attempt to satisfy anti-immigration sentiment amongst the electorate.
What Will This Mean for the UK?
Perhaps the biggest issue with this new policy is the definition of 'low-skilled' workers, primarily because various sectors within the UK economy rely on the hard work and dedication of people who arguably wouldn't qualify for admittance under a points-based system.

So, although the definition of skilled workers will be expanded to include those educated to A-level/Scottish Highers-equivalent standard (and those proficient in trades such as carpentry, plastering and childminding), it's thought that sectors such as farming, social care and the NHS could see significant shortages under the new system.

Remember, the NHS already has an estimated 100,000 vacancies at present, many of which are non-clinical and include unskilled workers such as cleaners and porters.

For existing immigrants in the UK, it's more important than ever for individuals to clarify their status and take steps to protect themselves post-Brexit.

It may also be wise to seek out expert advice from organisations such as Withers Worldwide, who are seasoned immigration lawyers that operate in the UK and across the Atlantic.

Ultimately, there's no doubt that the Tories' point-based immigration system delivers on the Tory manifesto, but it also has the potential to impact negatively on the UK economy.

Not only this, but it may also prove ineffective, especially as the process of applying for asylum will remain unchanged and the UK may be required to enter into freedom of movement pacts as part of subsequent trade deals with India and China.
OTHER STORIES
2018 IS SET TO BECOME THE YEAR
OF E-COMMERCE -
E-commerce has come to dominate marketing and is set to continue as it's going in 2018, with an emphasis on carrying on the incredible sales growth it's seen already More...
WHY HAS UK HOUSEHOLD DEBT BEEN RISING? -
Since the 2008 financial crisis, which saw countless banks and businesses go bust, the world has been in a state of recovery. More...
THE 'GAMIFICATION' OF ONLINE SLOTS -
Gamification is the process of adding more features to classic games such as slots or mini-games. More...
WHY IT MIGHT BE
TIME TO RETHINK YOUR BUSINESS FLEET -
The electric car revolution may be here sooner than first thought. What are the Options? More...
IS CHESTERFIELD'S TOWN CENTRE ENJOYING A RENAISSANCE? -
With the festive season underway, Chesterfield's shops will be helping everyone enjoy the retail boom that accompanies this time of year. More...
CHESTERFIELD'S REMEMBRANCE SUNDAY -
They came to remember and, in scenes replicated across the UK, Chesterfield's veterans shared their private memories of war on the most public of occasions - Remembrance Sunday. More & Audio...
ARMISTICE DAY IS HONOURED IN CHESTERFIELD -
On a day of Remembrance, Chesterfield came to a standstill to pay respects to serviceman who lost their lives in conflicts passed and present. More & Video...
CHESTERFIELD REMEMBERS THE FALLEN -
Chesterfield residents can remember those who have lost their lives in war at a series of events organised by Chesterfield Borough Council.
More & Video...
LOCAL AND BRITISH HIGH STREETS SEE SHARP DECLINE IN SHOPPERS -
Figures released by the British Retail Consortium show that in September 2017, there was 2.2% decline in the number of shoppers visiting British high streets. More...
LOCAL INDUSTRIES CONCERNED BY LEAKED POST BREXIT IMMIGRATION PLANS -
The leaked post-Brexit immigration plans could have a concerning impact upon many industries in Chesterfield and nationally if they are followed through once the UK leaves the EU. More...