Wednesday 26th February 2020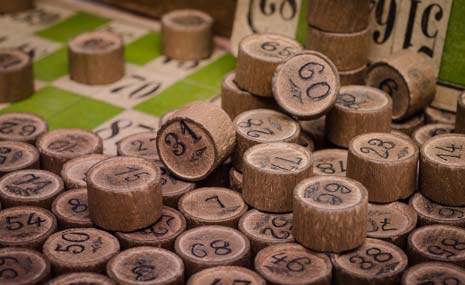 Source: Pixabay

The people of Chesterfield have long enjoyed a game of bingo in an evening, and the town features a large bingo hall just outside the town centre.

Many people find it a good place to socialise - as reflected on by TheGuardian.com, and dabble in a bit of gambling with friends, so it's lucky it's so convenient.

Some will, of course, always prefer to take the trip into town and see their fellow players face-to-face. Others instead find different ways to spend their leisure time, but for those who don't fit into either of those categories, there are a host of bingo sites online who nowadays offer a service that can rival the most enjoyable bingo halls, all without having to leave your own home.

Not everyone knows that online bingo can also be convenient and sociable. There are many sites available online, such as Betfair, which features dozens of games where you can play and interact with the game in a way many will find is comparable to visiting a classic bingo hall.

What's more, modern online bingo sites make sure to provide a chance for players to socialise in bingo rooms, with chat boxes allowing bingo enthusiasts to chat to one another while wielding their virtual daubers. Dozens of players meet in these online 'rooms' at a time, with new games starting every few minutes.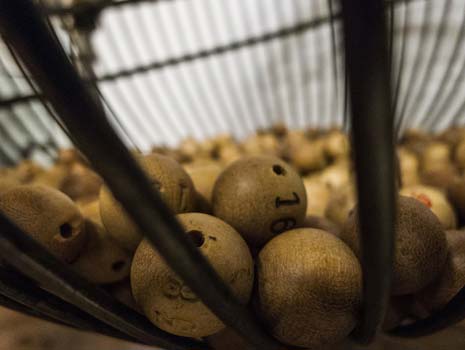 Source: Pixabay
As a game of pure luck, where no skill can help you to win, other than being quick to react if you do find yourself with a full house, bingo has long found ways to spice up the game to keep players engaged.

Part of that is the famous bingo-calling which players love to hear, where the compere uses humorous, unique, and often somewhat risqué rhyming slang to announce the chosen numbers. For example, you can find a list of the most famous 'bingo lingo' at www.better-fundraising-ideas.com. Every player seems to have a favourite!

The same happens with online bingo. Online bingo sites take advantage of the fact that the games are purely virtual, and therefore it is up to the creators as to how they should look, feel, and sound. This allows online sites to take bingo to some new and new creative places.

At Betfair, for example, there's Age of the Gods bingo, inspired by the mythology of ancient Greece. There's also Roller Coaster and Helter Skelter bingo, inspired by the classic fairground rides and, for fans of Noel Edmonds, there's even Deal or No Deal bingo - all of which illustrate that there are no limits when it comes to variety online.

Plus, players can find entirely new ways of playing bingo, like Bingo Scratch, which fuses a classic game of bingo with another widely enjoyed form of low-stakes gambling - scratch cards. Simply put, there's more to online bingo than some people think, with much effort having been put into recreating the atmosphere and excitement of a tense bingo game in a hall full of players.
OTHER STORIES
2018 IS SET TO BECOME THE YEAR
OF E-COMMERCE -
E-commerce has come to dominate marketing and is set to continue as it's going in 2018, with an emphasis on carrying on the incredible sales growth it's seen already More...
WHY HAS UK HOUSEHOLD DEBT BEEN RISING? -
Since the 2008 financial crisis, which saw countless banks and businesses go bust, the world has been in a state of recovery. More...
THE 'GAMIFICATION' OF ONLINE SLOTS -
Gamification is the process of adding more features to classic games such as slots or mini-games. More...
WHY IT MIGHT BE
TIME TO RETHINK YOUR BUSINESS FLEET -
The electric car revolution may be here sooner than first thought. What are the Options? More...
IS CHESTERFIELD'S TOWN CENTRE ENJOYING A RENAISSANCE? -
With the festive season underway, Chesterfield's shops will be helping everyone enjoy the retail boom that accompanies this time of year. More...
CHESTERFIELD'S REMEMBRANCE SUNDAY -
They came to remember and, in scenes replicated across the UK, Chesterfield's veterans shared their private memories of war on the most public of occasions - Remembrance Sunday. More & Audio...
ARMISTICE DAY IS HONOURED IN CHESTERFIELD -
On a day of Remembrance, Chesterfield came to a standstill to pay respects to serviceman who lost their lives in conflicts passed and present. More & Video...
CHESTERFIELD REMEMBERS THE FALLEN -
Chesterfield residents can remember those who have lost their lives in war at a series of events organised by Chesterfield Borough Council.
More & Video...
LOCAL AND BRITISH HIGH STREETS SEE SHARP DECLINE IN SHOPPERS -
Figures released by the British Retail Consortium show that in September 2017, there was 2.2% decline in the number of shoppers visiting British high streets. More...
LOCAL INDUSTRIES CONCERNED BY LEAKED POST BREXIT IMMIGRATION PLANS -
The leaked post-Brexit immigration plans could have a concerning impact upon many industries in Chesterfield and nationally if they are followed through once the UK leaves the EU. More...