Saturday 4th July 2020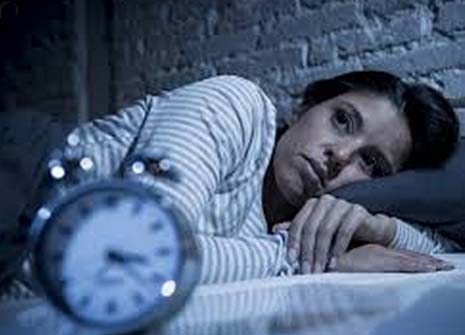 Are you suffering from insomnia? You can focus on changes in lifestyle and behaviour to help achieve peaceful and refreshing sleep.

These changes may help you to beat insomnia. It is tempting to sleep late on weekdays but this can have consequences if it causes poor sleeping patterns during the working week.

Make sure to adjust your sleep routine and try to go to bed and get up at the same time - 'training' your body for sleep.

Some natural remedies are available for your assistance, such as cannabis products, cbd oil, etc. Before using cannabis products, make sure you research all the information about cbd oil.

It would be a good idea to discuss your problem and any medication with a Doctor before making any decisions.

In the meantime, you can also consider these lifestyle changes:
Avoid Stimulants and Alcohol
The impacts of caffeine may last for numerous hours, specifically 24 hours and can therefore impact sleep. Caffeine makes you more alert and increase the chances of waking frequently.

Alcohol can act as a sedative initially after the first few hour of consumption, but it may lead to waking regularly and non-restful sleep in the night. If you are using asthma inhalers or decongestants, feel free to consult a doctor, but these can also impact the quality of sleep.
Restrict Naps
Some people prefer naps to avoid sleep deprivation. In many cases, it can be harmful to your sleeping habits.

You have to establish specific sleep patterns and train yourself with a consistent bedtime and sleeping in darkness. Napping may impact nighttime sleep quality.
Regular Exercise
Regular exercises may help you to improve the quality and duration of sleep.

However, exercising immediately before bedtime may have a stimulating effect on the body. Avoid any strenuous exercise for anything up to three hours before going to bed at your regular time.
Restrict Bedtime Activities
In bed, having intimate relations with your partner is also something that isn't necessarily going to aid sleep straight away.

You should also not study, read or balance your bank statements, avoid making phone calls and try not to watch television or listen to the radio. These activities increase alertness and make it difficult to sleep.
Avoid Drinking and Eating Before Bed
Eating a snack or late dinner before bed may activate your digestive system.

It may keep you up for a longer duration. If you have GERD (gastroesophageal reflux) or heartburn, you have to avoid drinking and eating before bed.

Drinking a lot of fluid before bed may fill your bladder and cause frequent visits to the bathroom. As a result, it won't be comfortable to sleep.
Sleep in a Comfortable Environment
Lighting, noise, and temperature must be controlled to make the bedroom ideal for sleep.

Your bedroom must be a calm place to encourage easy sleep. If your pet sleeps in your room, try to arrange a separate place for it to sleep.

Try to decrease your stress with different stress reduction and relaxation therapies. Try to relax your mind before sleeping such as using deep breathing and muscle relaxation techniques. These things will make you happy and relax and enable you to have refreshing sleep times.
OTHER STORIES
2018 IS SET TO BECOME THE YEAR
OF E-COMMERCE -
E-commerce has come to dominate marketing and is set to continue as it's going in 2018, with an emphasis on carrying on the incredible sales growth it's seen already More...
WHY HAS UK HOUSEHOLD DEBT BEEN RISING? -
Since the 2008 financial crisis, which saw countless banks and businesses go bust, the world has been in a state of recovery. More...
THE 'GAMIFICATION' OF ONLINE SLOTS -
Gamification is the process of adding more features to classic games such as slots or mini-games. More...
WHY IT MIGHT BE
TIME TO RETHINK YOUR BUSINESS FLEET -
The electric car revolution may be here sooner than first thought. What are the Options? More...
IS CHESTERFIELD'S TOWN CENTRE ENJOYING A RENAISSANCE? -
With the festive season underway, Chesterfield's shops will be helping everyone enjoy the retail boom that accompanies this time of year. More...
CHESTERFIELD'S REMEMBRANCE SUNDAY -
They came to remember and, in scenes replicated across the UK, Chesterfield's veterans shared their private memories of war on the most public of occasions - Remembrance Sunday. More & Audio...
ARMISTICE DAY IS HONOURED IN CHESTERFIELD -
On a day of Remembrance, Chesterfield came to a standstill to pay respects to serviceman who lost their lives in conflicts passed and present. More & Video...
CHESTERFIELD REMEMBERS THE FALLEN -
Chesterfield residents can remember those who have lost their lives in war at a series of events organised by Chesterfield Borough Council.
More & Video...
LOCAL AND BRITISH HIGH STREETS SEE SHARP DECLINE IN SHOPPERS -
Figures released by the British Retail Consortium show that in September 2017, there was 2.2% decline in the number of shoppers visiting British high streets. More...
LOCAL INDUSTRIES CONCERNED BY LEAKED POST BREXIT IMMIGRATION PLANS -
The leaked post-Brexit immigration plans could have a concerning impact upon many industries in Chesterfield and nationally if they are followed through once the UK leaves the EU. More...