Monday 2nd November 2020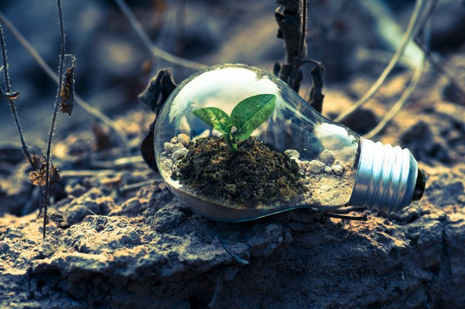 Image from pexels.com

Notable measures to protect the planet from the harmful effects of human activities are long-overdue, but we've got to start somewhere.

Although every single action counts and we all have to play our part if we want to see any positive change, in the great scheme of things some have the power to do more than others.

That makes us turn our attention towards the business landscape and the growing importance of embracing sustainability practices in this area. Once regarded as nothing more than a buzzword, then moved up to a viable option for most companies, now sustainability is becoming an imperative. In other words, businesses have no other choice than to make sustainability their top priority.

But what are the driving forces behind this transformation and why exactly should businesses focus so much on sustainability and rethinking their current strategies? That's exactly what we're going to explore in the next sections of this article.
We're already dealing with a new normal
If there's one thing that the COVID-19 pandemic has taught us so far is that a different way of life is possible.

Although we've learned this lesson in adverse circumstances and the changes we've been experiencing since the beginning of the outbreak have been forced upon us, we have to look at the silver lining here.

As we're trying to adapt to the new normal, businesses have to look back and assess their activity throughout the crisis. This can serve as a wakeup call for all companies that have been relying on dated methods to carry out their operations. The new normality calls for changing old and ineffective ways and sustainability should be at the forefront of those changes.
Ready for what the future might bring
The volatility of the current context urges businesses to think further ahead and come up with viable solutions for what the future might bring.

There's no telling when a new crisis might strike, so businesses must expect the unexpected and build resilience. Future disruptions are a given, regardless of their source, and being prepared can offset the negative effects they might bring.

The right time to start working on developing and implementing sustainability plans is now. The sooner businesses embrace sustainability, the better they'll be able to handle upcoming challenges, whether they're caused by environmental, economical or social factors. It's becoming increasingly clear that long-term thinking is the only way for companies to remain relevant in the unstable environment today and maintain their competitive edge.
Strategic thinking
For a lot of business owners embracing sustainability means taking the necessary measures to tackle environmental concerns and reduce their carbon footprint.

But that's only scratching the surface if we look at the bigger picture. Sustainability goes way beyond implementing smart waste management solutions, such as looking for balers and compactors to deal with waste, although these types of actions play a major role in achieving sustainability goals and ensuring a safer and healthier future for all of us.

When companies consider embracing sustainability, they must think of it as a large-scale strategy, not a set of disparate actions. Sustainable practices must be implemented at all levels and in all structures of a business in order to yield the best results. Staying ahead of the game is only possible if sustainability is regarded as a tool that enables change and transformation whenever there's a need for it. And looking at the way of the world right now, change is the only thing we can be sure of.
The road to innovation
It's no longer a secret that we're running low on all types of resources, so we need to protect what's left of them and find new alternatives.

That's why sustainability is so important for all businesses, big and small. As major resource consumers, companies all over the world face the challenge of managing their operations in a way that can reduce waste and the impact on the environment.

Sustainable practices can tackle these challenges by making innovation part of the game. Companies in the beauty industry provide a relevant example. From the packaging they use to the formulation of their products, beauty companies are changing their approach and letting innovation lead the way.

The eco-friendly policies they are promoting are paving the way for innovative products and services to reach the market. These types of sustainability-driven actions can be seen across all industries at the moment.
It's the responsible thing to do
As we've mentioned previously, the negative impact of human activity on the environment can no longer be ignored.

Climate change and global warming are realities we have to face every day. We need to take steps towards fixing what we've damaged and make sure that our destructive habits won't compromise the future of our planet.

Whether we like it or not, we're all in this together, and focusing on sustainability is the right thing to do, from a practical perspective as well as from a moral and ethical standpoint. Instead of pointing fingers and looking for the culprits, we should all take responsibility in this respect and businesses make no exception. If companies want to thrive and enjoy long-term success, which is something all businesses envision, they must think of the future and how sustainability can ensure their survival.
Consumers demand sustainability
A business is nothing without its loyal customers.

Consumers expectations and needs are the key elements in setting the direction of a business, and right now what consumers expect from the companies they're supporting is ethical practices and becoming actively involved in finding solutions for the problems society is facing nowadays.

Although businesses are closely monitored by regulating bodies, it's consumers who are the most unforgiving. If a business fails to listen to consumers demands, this will have a direct impact on its growth and ultimately on its revenue. Therefore, on top of all the other reasons we've listed previously, companies also have the pressure of their audience to push them towards embracing sustainable practices.
OTHER STORIES
2018 IS SET TO BECOME THE YEAR
OF E-COMMERCE -
E-commerce has come to dominate marketing and is set to continue as it's going in 2018, with an emphasis on carrying on the incredible sales growth it's seen already More...
WHY HAS UK HOUSEHOLD DEBT BEEN RISING? -
Since the 2008 financial crisis, which saw countless banks and businesses go bust, the world has been in a state of recovery. More...
THE 'GAMIFICATION' OF ONLINE SLOTS -
Gamification is the process of adding more features to classic games such as slots or mini-games. More...
WHY IT MIGHT BE
TIME TO RETHINK YOUR BUSINESS FLEET -
The electric car revolution may be here sooner than first thought. What are the Options? More...
IS CHESTERFIELD'S TOWN CENTRE ENJOYING A RENAISSANCE? -
With the festive season underway, Chesterfield's shops will be helping everyone enjoy the retail boom that accompanies this time of year. More...
CHESTERFIELD'S REMEMBRANCE SUNDAY -
They came to remember and, in scenes replicated across the UK, Chesterfield's veterans shared their private memories of war on the most public of occasions - Remembrance Sunday. More & Audio...
ARMISTICE DAY IS HONOURED IN CHESTERFIELD -
On a day of Remembrance, Chesterfield came to a standstill to pay respects to serviceman who lost their lives in conflicts passed and present. More & Video...
CHESTERFIELD REMEMBERS THE FALLEN -
Chesterfield residents can remember those who have lost their lives in war at a series of events organised by Chesterfield Borough Council.
More & Video...
LOCAL AND BRITISH HIGH STREETS SEE SHARP DECLINE IN SHOPPERS -
Figures released by the British Retail Consortium show that in September 2017, there was 2.2% decline in the number of shoppers visiting British high streets. More...
LOCAL INDUSTRIES CONCERNED BY LEAKED POST BREXIT IMMIGRATION PLANS -
The leaked post-Brexit immigration plans could have a concerning impact upon many industries in Chesterfield and nationally if they are followed through once the UK leaves the EU. More...