Tuesday 2nd March 2021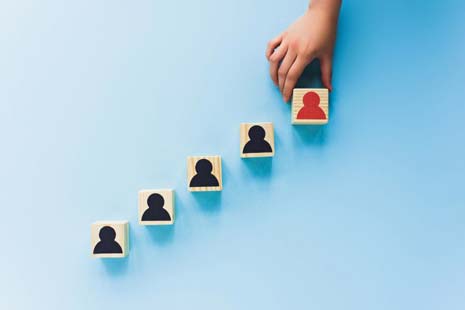 A career in engineering can be incredibly rewarding. This broad sector covers everything from the construction of large buildings to infrastructure and environmental planning.

You can shape your career to your interests, engage in lifelong learning and work with some of the most prestigious companies in the world.

With so many paths into engineering, it can be confusing to know how to get started. Some individuals start their career in engineering right out of college by joining an apprenticeship, while others will find their way into the sector later in life. There are also university degrees to think about and further training to consider.

In this blog, we will look at some of the steps you can take to kickstart your career in engineering. From additional training to networking opportunities, we'll give you a complete blueprint for supercharging your engineering career.
Get Experience
Employers want to see that you are passionate about the sector you are working in.

The best way to achieve this is to get a broad range of experience. So when you're sitting in an interview and the employer asks why you want to work in this particular sector, you can say with confidence that it's where you want to be. A broad range of experience will make you more employable and help you to become a better engineer.
Join Professional Bodies
Becoming a chartered engineer will vastly improve your employment prospects.

This is often achieved through additional training such as a masters programme. Once you have this under your belt, you can become a member of a professional body. This will open doors throughout your career, allowing you to network with the people that make the hiring decisions. You'll also have access to specialist job boards that might include opportunities not listed elsewhere.
Be A Team Player
Engineering is not a career path for the lone wolves and independent workers.

If you prefer to do it all yourself and don't want to lean on your colleagues, you might be in the wrong sector. Engineers need to be able to work well with a range of other people, including non-engineering stakeholders. If this doesn't come naturally to you, focus on developing your communication skills. Communication is often the easiest way to improve your teamwork skills.
Register With A Recruiter
There's no shortage of general recruitment agencies, but these aren't the ones you should focus on.

By approaching engineering recruiters you can tap into the job market and be the first to hear about new opportunities. Specialist recruiters will be able to advise you on the best approach in interviews, identify gaps in your CV and give you the best possible chance of landing your dream job when the opportunity comes around.
Never Stop Learning
Whether you find your way intro engineering following an apprenticeship, a university course or after switching from another sector, you should always look for new opportunities to expand your skills.

Learning shouldn't stop once you leave formal education, and employers will be on the lookout for employees who take the initiative to learn new skills. Training doesn't have to be directly related to your current role; it could also include IT skills, communication or commercial awareness training.
Stay On Top Of Industry News
The best engineers aren't just interested in engineering from 9-5; they have round-the-clock passion for the sector.

Subscribe to newsletters, read engineering magazines and engage in online communities that are related to your sector. Not only will this make you a better engineer, but it will also give you plenty to talk about during an interview.
Keep Your CV Up-To-Date
It's a lot easier to get a job once you're in work, so even if you land a role, don't stop updating your CV.

Keep an eye on the job market to spot new opportunities and be ready to take the plunge and apply. The days of staying in one role out of obligation or loyalty are behind us and people are more likely to switch roles to get ahead. Even when you think you've found the dream job, always keep an eye on the job market to spot new opportunities that can challenge you and push you further.
OTHER STORIES
2018 IS SET TO BECOME THE YEAR
OF E-COMMERCE -
E-commerce has come to dominate marketing and is set to continue as it's going in 2018, with an emphasis on carrying on the incredible sales growth it's seen already More...
WHY HAS UK HOUSEHOLD DEBT BEEN RISING? -
Since the 2008 financial crisis, which saw countless banks and businesses go bust, the world has been in a state of recovery. More...
THE 'GAMIFICATION' OF ONLINE SLOTS -
Gamification is the process of adding more features to classic games such as slots or mini-games. More...
WHY IT MIGHT BE
TIME TO RETHINK YOUR BUSINESS FLEET -
The electric car revolution may be here sooner than first thought. What are the Options? More...
IS CHESTERFIELD'S TOWN CENTRE ENJOYING A RENAISSANCE? -
With the festive season underway, Chesterfield's shops will be helping everyone enjoy the retail boom that accompanies this time of year. More...
CHESTERFIELD'S REMEMBRANCE SUNDAY -
They came to remember and, in scenes replicated across the UK, Chesterfield's veterans shared their private memories of war on the most public of occasions - Remembrance Sunday. More & Audio...
ARMISTICE DAY IS HONOURED IN CHESTERFIELD -
On a day of Remembrance, Chesterfield came to a standstill to pay respects to serviceman who lost their lives in conflicts passed and present. More & Video...
CHESTERFIELD REMEMBERS THE FALLEN -
Chesterfield residents can remember those who have lost their lives in war at a series of events organised by Chesterfield Borough Council.
More & Video...
LOCAL AND BRITISH HIGH STREETS SEE SHARP DECLINE IN SHOPPERS -
Figures released by the British Retail Consortium show that in September 2017, there was 2.2% decline in the number of shoppers visiting British high streets. More...
LOCAL INDUSTRIES CONCERNED BY LEAKED POST BREXIT IMMIGRATION PLANS -
The leaked post-Brexit immigration plans could have a concerning impact upon many industries in Chesterfield and nationally if they are followed through once the UK leaves the EU. More...