Wednesday 7th April 2021



In 2021, we've seen a growing number of businesses moving online. However, while the commercial world may be changing, brick-and-mortar brands remain, with a number of them set to open in Chesterfield in the coming months.

Chesterfield's is a lively place with many things happening as we cover in the news. This is along with businesses setting up shop in the city centre and surrounding suburbs - the list is long, and they join the numerous other enterprises that have opened their doors in the past 12 months. These have included bridal boutiques, confectionary shops, menswear retailers, and more.

We take a look at what residents have to look forward to over the coming year.
The Bradbury Bar and Bistro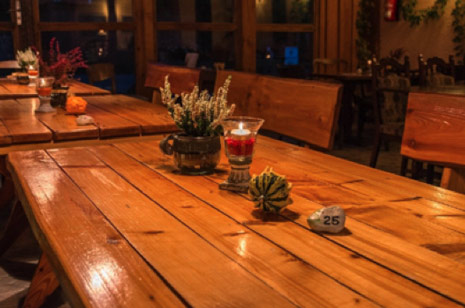 Source: Pixabay

If you're looking for fine dining in the local area, The Bradbury Bar and Bistro is one exciting new venture to keep an eye out for.

The owners of this gourmet eatery submitted a licensing application to Chesterfield Borough Council back in November and are set to open their doors imminently. Serving high-end cuisine and fancy nibbles, this should soon be the perfect spot for date nights and catchups with friends.
A New Casino
Chesterfield currently has only one casino, but according to the grapevine, punters could be set to see their choices double within the year.

While no firm details have been released yet, this news is unsurprising given the recent explosive growth of the gambling sector, both online and off.

In fact, there are now so many new casinos bursting onto the online scene that directory sites like VegasSlotsOnline have entire pages dedicated to them.

These feature rundowns and reviews of the best internet options to make choosing easier. Sites are assessed on factors including their safety and security, bonuses and promotions, and selection of games. This site covers the arguments for and against visiting an online casino, but regardless of your thoughts on the matter, it is fair to say the industry has been transformed with its arrival.

Looking more locally, a second casino in Chesterfield would not only represent an exciting new entertainment venue but an influx of jobs for residents, helping to stimulate the wider economy. It would likely attract visitors from further afield too, boosting the region's tourism industry.
A Second Chesters
Chesters is one of the most popular places to eat in Chesterfield. The top-notch fish and chip restaurant offers up great cuisine and exceptional customer service, and now it's all set to open a second eatery on the Markham Vale services site.

Aiming to open its doors sometime in spring, it will be designed and furnished according to a seaside theme. One million pounds have been set aside to make the new restaurant and takeaway as much of a success as the original.

Not only are we already looking forward to sampling their delectable fish and chips, either on-site or ordered via their drive-through, but we're happy that the 30 new roles this creates will provide a welcome boost to the economy. This should hopefully support the wider job growth within the region.
Cocina Familiar
Another exciting new place to eat will be Cocina Familiar. While this Mexican fusion restaurant officially opened in October, it has been operating as a takeaway for most of that period, with little opportunity for customers to sit down and dine.

However, that looks set to change as we move forward into 2021, with the restaurant hopeful that it will soon be ready to open its doors to the public.

Feedback from those who have ordered food has been overwhelmingly positive, so fingers crossed it will seem even better when accompanied by the added ambience and atmosphere of eating in.
Master Debonair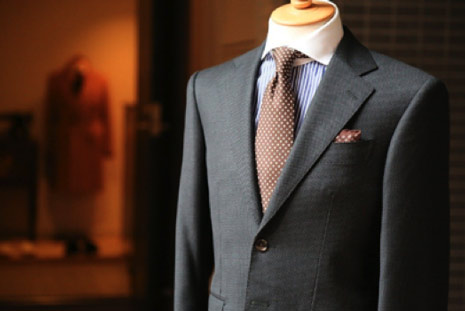 Source: Pixabay

For those looking for a new place to shop, another business has opened in the past 12 months but is still very much a hidden jewel.

We're talking about Master Debonair, the new menswear retailer that launched this summer.

While it's not an entirely new outfit, it relocated from West Bars to Chatsworth Road and has an extensive selection of suits, casualwear, and beautifully tailored pieces. Founded by local duo Simon and Eve Whitaker back in 2016, Master Debonair offers a stylish and elegant selection that's perfect for updating your wardrobe.
Dava
It's not only Chesterfield's male population who have had their sartorial needs catered to: so too have the ladies.

Womenswear boutique Dava also opened in summer 2020 and is situated close to Master Debonair on Chatsworth Road.

This location is fast becoming a shopping hotspot, where the fashion-savvy will find lots of wonderful boutiques clustered together and waiting to be explored. According to our contacts, there are several other clothing retailers eager to move into the area in the coming months, who will offer a selection of one-off pieces and capsule collections.

The next 12 months are filled with plenty to look forward to for Chesterfield residents, with lots of fresh local businesses set to pop up and give us some new places to try.

What sort of ventures are you most excited about? With a selection of entertainment venues, eateries, and fashion outlets on the cards, you'll be spoilt for choice.

OTHER STORIES
2018 IS SET TO BECOME THE YEAR
OF E-COMMERCE -
E-commerce has come to dominate marketing and is set to continue as it's going in 2018, with an emphasis on carrying on the incredible sales growth it's seen already More...
WHY HAS UK HOUSEHOLD DEBT BEEN RISING? -
Since the 2008 financial crisis, which saw countless banks and businesses go bust, the world has been in a state of recovery. More...
THE 'GAMIFICATION' OF ONLINE SLOTS -
Gamification is the process of adding more features to classic games such as slots or mini-games. More...
WHY IT MIGHT BE
TIME TO RETHINK YOUR BUSINESS FLEET -
The electric car revolution may be here sooner than first thought. What are the Options? More...
IS CHESTERFIELD'S TOWN CENTRE ENJOYING A RENAISSANCE? -
With the festive season underway, Chesterfield's shops will be helping everyone enjoy the retail boom that accompanies this time of year. More...
CHESTERFIELD'S REMEMBRANCE SUNDAY -
They came to remember and, in scenes replicated across the UK, Chesterfield's veterans shared their private memories of war on the most public of occasions - Remembrance Sunday. More & Audio...
ARMISTICE DAY IS HONOURED IN CHESTERFIELD -
On a day of Remembrance, Chesterfield came to a standstill to pay respects to serviceman who lost their lives in conflicts passed and present. More & Video...
CHESTERFIELD REMEMBERS THE FALLEN -
Chesterfield residents can remember those who have lost their lives in war at a series of events organised by Chesterfield Borough Council.
More & Video...
LOCAL AND BRITISH HIGH STREETS SEE SHARP DECLINE IN SHOPPERS -
Figures released by the British Retail Consortium show that in September 2017, there was 2.2% decline in the number of shoppers visiting British high streets. More...
LOCAL INDUSTRIES CONCERNED BY LEAKED POST BREXIT IMMIGRATION PLANS -
The leaked post-Brexit immigration plans could have a concerning impact upon many industries in Chesterfield and nationally if they are followed through once the UK leaves the EU. More...