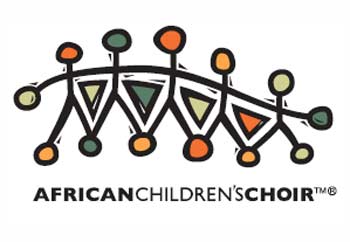 As children in Chesterfield prepare to return to school this week one charity is promoting the message that 'In Africa, education is a privilege not a right'.
The African Children's Choir provides children who have lost one or both parents through war or disease in Africa with a home and an education. A choir made up of children aged between 8 and 11 from Kenya and Uganda gave a rousing performance in front of a packed audience at St Augustines Parish Church, helping to raise much needed funds to carry out work building schools and infrastructure in villages throughout the African continent. It's part of a yearlong tour that will see the children perform throughout the UK, America and Europe.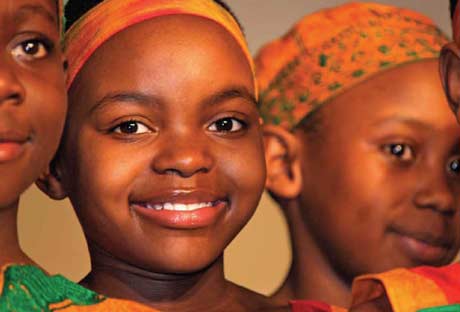 Tour leader Sharye Cornmesser says the charity is instrumental in providing the children with a safe living environment and an education within a family structure. It's hoped that this education and solid upbringing will help the children go on to become teachers, doctors and politicians themselves and help to shape the future direction of the African continent. Some past members of the choirs are now working for the charity, helping to guide the next generation.

Sharye said, "This concert is about the hope that they can bring and that they still have and to bring awareness of children in Africa. The children come from all different backgrounds but it's all about helping Africa's most vulnerable children so that they can help Africa tomorrow - they can step up and become the next leaders of their countries".

Anyone wanting more information on the choir, or wishing to help should visit the website www.africanchildrenschoir.com
RECENT STORIES
PUPPY LOVE UPDATE -
The RSPCA in Chesterfield confirms that a woman claiming to be the owner of the pups has contacted them and after checks, they have been reunited. More...
A LONELY GOAT
HERD -
If you're an experienced goat owner (or a Military Regiment looking for your Regimental Mascot), with land to spare, then Chesterfield RSPCA is asking you to consider helping them. More...
PUPPY LOVE -
RSPCA bosses are appealing for help in tracing the people who dumped Barnaby and Benji last week in a Chesterfield field. More...
REMEMBER THEM -
The Chesterfield branch of the Royal British Legion is asking residents to do just that and buy a poppy as the town launched it's annual Poppy Appeal Saturday. More...
BARGAIN HUNT BONANZA -
There was everything to pay for as the Mayor and Mayoress took part in a charity Bargain Hunt on Chesterfield's very own flea market on Thursday, More...
WHY YOU REALLY SHOULD "GO TO SPECSAVERS" THIS WEEKEND -
Have you ever looked at the 'Mr Men' characters and thought, what about one called Mr ??? More...

ASHGATE WINTER BALL, 27/11/10 -
Ashgate Hospice are holding their 'WINTER BALL' on Saturday 27th November, 7pm for 7:30 until 1am at The Winding Wheel in Chesterfield. More...
MARIE CURIE CANCER CARE LOOKING FOR SUPPORTERS HELP -
Derbyshire Fundraiser, Laura Read is inviting anyone who is interested to come along to an informal meeting. More...
DROP IN CENTRE OPENS IT'S DOORS -
The Nenna Kind centre is situated in Room 5 on the 2nd floor of the Market Hall and offers support and advice in a welcoming environment for anyone affected by cancer. More...