Monday 3rd March 2014


A landmark scheme which enables people to check the police record of their partners has now begun in Derbyshire.

Clare's Law was launched across the county today, Monday, March 3rd, and forms part of a national focus on domestic abuse, running from 4th - 8th March.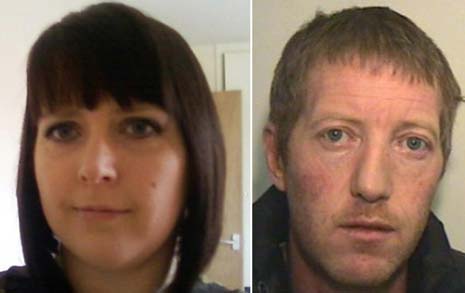 Clare Wood was murdered by her ex-boyfriend George Appleton in 2009

The scheme is named after Clare Wood, who was murdered by her ex-boyfriend George Appleton in Salford in 2009. Clare was unaware of Appleton's history of violence against women.

The scheme works in two ways:
A right to ask: This is where information is disclosed following a request from a member of the public.


A right to know: This is where police make a decision to disclose details when they receive information to suggest a person could be at risk.
Detective Superintendent Andy Stokes, Head of Public Protection said: "This is a national scheme that we hope will provide people with the information they need to make informed decisions about their relationships and to take relevant action.

"When dealing with domestic violence it is crucial that police and other agencies are made aware and can provide early intervention to help the victims.

"To make a request for information under the disclosure scheme, contact police on 101. You can also visit your local police station or speak to a police officer."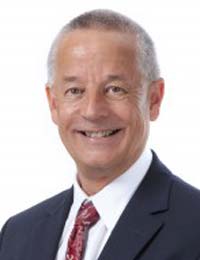 Alan Charles, Police and Crime Commissioner for Derbyshire, (left), said that the widespread introduction of Clare's Law will provide an additional and valuable layer of protection for those who may unknowingly be at risk.

"When it comes to Domestic Violence, ignorance is definitely not bliss, it's downright dangerous," said the Commissioner.

"People now have a right to ask if someone close to them could be a risk to their safety, whether or not they choose to take up that right is their decision.

"This law will help people to make an informed decision, based on known facts, about their relationship which will in turn save people from harm."

Further information and useful phone numbers can be found on the Derbyshire Constabulary website at www.derbyshire.police.uk.

If you wish to report an incident to the police and it's not an emergency situation ring 101. Always ring 999 in an emergency - and you can always ring Crimestoppers anonymously on 0800 555 111.
RECENT STORIES
POLICE URGE RESIDENTS TO RECORD THEIR PROPERTY -
Residents in Chesterfield, Bolsover, North East Derbyshire and the Amber Valley are being encouraged to record their property to help police trace items which are stolen. More...
POLICE TARGET DRUG MISUSE IN THE GRANGEWOOD AREA -
Police in Chesterfield have taken part in an operation to target crime and drug misuse in the Grangewood area. More...
POLICE APPEAL AFTER ROBBERY IN CHESTERFIELD TOWN CENTRE -
Police are appealing for information after a 25 year old woman was robbed of her purse as she walked along a footpath, near Chesterfield town centre. More...
MAN IS CHARGED WITH BEGGING IN CHESTERFIELD TOWN CENTRE -
A 43 year old man has been charged with two counts of begging in a public place. More...
DERBYSHIRE POLICE ISSUE ADVICE FOLLOWING BOGUS PARKING FINES -
Derbyshire police are urging motorists to remain vigilant following reports of bogus parking fines. More...
MAN CHARGED WITH MANSLAUGHTER AFTER ALTERCATION IN TIBSHELF -
A man has been charged with manslaughter after another man died following an altercation near an industrial estate in Tibshelf. More...
NEW POLICE INSPECTOR FOR CHESTERFIELD AND STAVELEY AREAS -
A new Inspector has taken over the lead of policing in the Chesterfield and Staveley areas. More...
MAN GETS SIX YEARS AFTER SEXUAL RELATIONS WITH TWO UNDERAGE GIRLS -
A man who had sexual relationships with two 15-year-old girls has been locked up for six years. More...
WOMAN CHARGED IN CONNECTION TO DISTRACTION BURGLARY -
A 25 year old woman has been charged in connection with a distraction burglary at an address in Bolsover. More...
POLICE ISSUE CCTV IMAGES AFTER ALLEGED ASSAULT IN CHESTERFIELD -
Police have released CCTV images of three people who may be able to assist in an investigation into an alleged assault in Chesterfield. More...
FORTY SIX PEOPLE BANNED BY PUB WATCH MEMBERS IN CHESTERFIELD -
Forty-six people have been banned from a number of pubs and bars in Chesterfield in a unanimous decision by the town's Pub Watch members. More...
BOGUS DOORSTEP CHARITY SALES VICTIMS ASKED TO COME FORWARD -
Police in North Derbyshire are appealing for potential victims of bogus door-to-door charity collectors to come forward. More...
POLICE SEEK INFORMATION AFTER AN ALTERCATION IN SHIREBROOK -
Police are appealing for information following an altercation between a group of men in Shirebrook last week. More...
POLICE APPEAL AFTER A TEENAGER
IS ASSAULTED IN CHESTERFIELD -
Police are appealing for witnesses after a teenager was assaulted as he walked along a footpath in Chesterfield. More...
SIXTEEN NEW DERBYSHIRE POLICE OFFICERS TO BE SWORN IN -
A driving instructor, prison officer and supermarket manager are amongst sixteen new police officers are being officially sworn in at a ceremony this evening More...
POLICE APPEAL AFTER A SERIOUS ASSAULT IN CHESTERFIELD -
Police in Chesterfield are appealing for information about an assault in the town centre which has left the victim needing surgery. More...
POLICE APPEAL AFTER ATTEMPTED ROBBERY IN BOLSOVER -
Police are seeking witnesses after a group of youths attempted to rob a man as he walked through Bolsover town centre. More...
MAN PAYS FOR DAMAGE CAUSED BY DRIVING ON PARK & CRICKET PITCH -
A man has paid £100 to help repair the grass and the cricket pitch at Queen's Park, Chesterfield, after he admitted churning up part of the ground with his car. More...
DERBYSHIRE DETECTIVES SEEK INFORMATION ON 1960s FOSTER HOME -
Derbyshire police are appealing to anyone who had connections with Middle Farm in Duckmanton in the 1960s to contact them. More...
TWO MEN CHARGED AFTER BOOKMAKER ROBBERIES -
Two men have been charged in connection with robberies at two bookmakers in Alfreton and South Normanton. More...