Monday 14th May 2012
by Leah Stafford, Student of Film Studies at Chesterfield College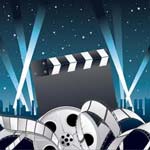 Released: May 2nd

Certificate: 15

Directors: Jon Hurwitz and Hayden Schlossberg

Cast: Jason Biggs, Alyson Hannigan, Chris Klein, Thomas Ian Nicholas, Tara Reid, Seann William Scott, Mena Suvari, Eddie Kaye Thomas, Eugene Levy, Jennifer Coolidge

Running Time: 113 minutes

Plot: A decade has passed and the original gang are back to East Great Falls, for the weekend as they gather for their high school reunion. Discovering how their lives have developed and how different their lives were back in 1999. How has adulthood treated Jim and Michelle, Finch, Stifler and his mom, Heather and Oz, Kevin and Vicky and not forgetting Jim's dad?.....

REVIEW
Nothing could seem to appear more old and desperate than a turn-of-the-millennium teen sex comedy franchise comeback, but thankfully the American Pie series is far from old and desperate.

Over a decade has passed and we finally get a sequel with the entire original cast returning to East Great Falls, for their 13-year high school reunion.

You'd imagine the cast to have grown up, be successful and knowledgeable; in fact you could say they're a lot worse than in the first film. They return older, world wearier and not at all wiser especially Stifler (Sean William-Scott) who is still stuck in his rebellious adolescence stage of life.

You see Jim (Jason Biggs) and Michelle (Alyson Hannigan) battling parenthood with their sexual adventures taking a break; Kevin (Thomas Ian Nicholas) now a bit of a househusband, still wondering about the life he'd have had with the one that got away, Vicky (Tara Reid); Oz (Chris Klein) living life as a famous sportscaster, dreaming of a much simpler life with his high school sweetheart, Heather (Mena Suvari); and Finch (Eddie Kaye Thomas), reinvented as an adrenaline junkie striking a spark with a never-before-seen old classmate.

There's also the return of the evergreen favourites, Jim's dad (Eugene Levy), now a widower, but still finding time to talk about sexuality, very openly to an always embarrassed Jim - and Stiflers' mom (Jennifer Coolidge), once again being the 'MILF' everyone's interested in and seducing any of her son's acquaintances she can get.

This fourth instalment of the franchise has everything American Pie fans love: raunchiness, smart writing, and abundant laughs.

Similar to the previous three films, the strength lies between the realistic lives of what the gang go through; reminiscent of experiences.

Just as vulgar, crude, filled with dirty jokes, nudity and all kinds of raunchy behaviour, this film does not only rely on nostalgic value; it also comes up with its own memorable scenes, such as a hysterical prank scene involving jet-skis and a surprise cameo that everyone will love.

This film is definitely worth watching, however if you have never watched the other films in the American Pie franchise, it could lead to confusion at the inside jokes and references. Therefore, I suggest watching the first three American Pie instalments, before watching this final slice of laughter.
VERDICT
American Pie: The Reunion shows the original friendship of five middle-aged men, learning what adulthood is all about. Full of ridiculous situations, hilarious hijacks and crude comedy ensures that this film will make the box office that it deserves.
RECENT STORIES
DIRECTOR JOE WRIGHT SEEKS
PETER FOR UPCOMING FILM 'PAN' -
One aspiring young actor will have the opportunity to portray one of the most iconic characters ever created, in an all-new big screen adventure based on J.M. Barrie's beloved character Peter Pan More...
MAN OF STEEL -
John Morgan reviews the just released Superman Story remake. More...
SPRING BREAKERS -
John Morgan reviews Harmony Korine's latest film. More...
WELCOME TO THE PUNCH -
John Morgan reviews this British action thriller. More...
THE LAST STAND -
Sarah Wilmot reviews king of the action movie, Arnold Schwarzenegger's return to form More...
KEITH LEMON: THE FILM -
Leah Stafford reviews the film debut for the bad taste TV king himself - Keith Lemon More...
'HUNGER GAMES' & 'HEADHUNTERS' -
James Mahon reviews 2 films that are creating waves in different ways. More...
'FISHING UNDER THE ICE' SENSATION HOOKS THE WORLD -
James Mahon reviews the YouTube Hit that has garnered over 2 million hits in 6 days. He has also spoken exclusively with the makers of the film. More...
'THE INBETWEENERS MOVIE'
Review by Leah Stafford.
More...
'GREEN HORNET' Review by Jack Grasby. More...
'127 HOURS' Review by Jordan Lee. More...
'BURKE AND HARE' Review by Ben Mapletoft. More...
'RED' Review by Aaron Price. More...
'Eclipse' Review by
Millie Jepson. More...