Tuesday 15th April 2014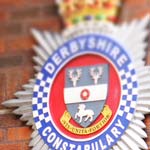 Recorded crime in Derbyshire has risen for the first time in ten years but crime rates are still significantly lower than they were two years ago.

The latest statistics, which reveal the end-of-year figures for the force, show that recorded crime rose by two per cent in 2013/14 compared to April to March 2012/13; an increase of 1,094 offences.

Although the number of offences reported by the public increased, there were still 15 per cent fewer than there were two years ago.

Crimes of violence reduced by 6.5 per cent from 9,820 to 9,177 while shoplifting and non-domestic burglaries rose by 17 per cent (848) and 19 per cent (787) respectively. Vehicle crime (which includes theft of and from vehicles) rose by nine per cent (470) and domestic burglary rose by two per cent (51).


Derbyshire's Chief Constable, Mick Creedon, (left), said: "We knew that crime could not fall forever, especially in light of the tough economic times the country as a whole, and especially some parts of the north of England is going through.

"It is significant that the increase in offences classed as stealing is well over 2,000 crimes, and the majority of these are of very low value.

"The significant reduction in police and other agencies' budgets has meant hundreds less police officers, police staff and big reductions in other partners' staff numbers.  This makes it more and more difficult to carry out the preventative and diversionary work that can make such a difference to levels of crime.

"Theft from major retailers accounts for the majority of all shoplifting crimes, with large supermarkets being the main victims.

"Of all the shoplifting offences recorded, 62 per cent were from 10 retailers, namely the Co-op, Tesco, Sainsbury's, Boots, Asda, Marks and Spencer, One Stop Stores, B & M Bargains, Morrisons and Aldi.  Most of these thefts involve relatively small amounts of food or other goods with the majority being under £30 in value. Eighteen per cent of all shoplifting includes the theft of alcohol.

"In total we recorded nearly 6,000 offences of shoplifting, which is more than 11 per cent of recorded crime, and of the top 15 locations that my officers are repeatedly called to in the city and county, three are single sites of major supermarkets.

"Whilst I in no way defend or excuse people stealing from stores, the fact is there are limited interventions the police can do to reduce this offending.
 
"One positive aspect of rising crime is that more people have shown confidence in reporting allegations of rape, which is up by 25 per cent, and other serious sexual offences which have increased by six per cent.

"I am pleased about this statistic - it has long been understood that sadly only a small proportion of sexual offences are reported, so I welcome any increase as I do with increased reporting of crimes such as domestic violence and child abuse.

"While we continue to strive to reduce crime, this rise in reports of sexual offences is a positive indication of the public's growing levels of confidence with the police service and how we deal with these most difficult cases.
 
"While the increase in these crimes may concern some people, everyone should realise that sexual offences account for less than 1.7 per cent of all recorded crime."
 
Mr Creedon has also asked for victims of domestic abuse to report more of these offences to the police.  Although there has been a slight rise in reports, these offences are normally hidden crimes committed within families and during and after relationships.

Mr Creedon added: "Despite the fact that our budget has reduced by £20.1m since 2010 we continue to see crime at historically low levels and Derbyshire still has some of the lowest crime levels in the country.  The number crimes recorded by the police is about 50 per cent less than it was ten years ago.

"The crime statistics also need to be put into context – they are a record of those crimes that the public choose to tell us about and which are defined by a national standard.  Chewing gum stolen from a supermarket or a minor scratch to an unattended parked car is a recordable crime, whereas a drunk driver in an unlicensed, un-roadworthy and uninsured car, talking on a mobile phone whilst speeding the wrong way on a one way pedestrian street is not.

"I ask the public which is the more serious in terms of risk and potential harm?

"Additionally, the crime statistics rarely reflect the more complex offences we deal with such as child grooming and sexual exploitation, money laundering, drug trafficking, paedophilia, modern day slavery, child abuse, forced marriage, female genital mutilation and many others.

"This type of insidious offending is hidden; it is rarely reported by the victim and only tends to be discovered after long term proactive resource-intensive investigations.

"The crime statistics are important but they don't necessarily reflect the totality of offending and risk in the county.
 
"I am pleased that confidence and satisfaction levels continue to remain high. In the latest independent Crime Survey of England and Wales, Derbyshire saw its highest ever level of confidence with more than 76 per cent of people in Derbyshire indicating that they have confidence in their police.
 
"Perhaps more importantly, satisfaction with our service is also high at 87 per cent but we are not complacent. We continually work to improve levels of public confidence and satisfaction and our aim is to always provide the best service possible within the resources we have available."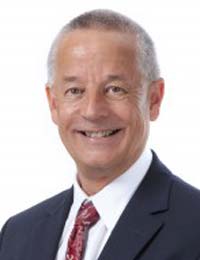 Derbyshire's Police and Crime Commissioner Alan Charles (left), said: "In the face of the severe funding cuts, the Constabulary has delivered an extremely good performance.

"While it is disappointing to see a small overall increase in the number of recorded crimes, predominantly these are acquisitive crimes, and even more specifically shoplifting of low value items, many of which can be attributed to the exceptionally difficult financial plight in which people find themselves due to austerity measures.

"On the positive side, the increase in the number of recorded incidents of domestic violence illustrates that victims have greater confidence to seek help, secure in the knowledge that they will be taken seriously and treated appropriately."  
RECENT STORIES
200 STOLEN LEGO SETS ARE RECOVERED AND GOING TO CHARITY -
A haul of more than 200 boxes of Lego which were seized by police from a convicted shoplifter are being donated to children's charities. More...
POLICE APPEAL FOLLOWING SEVERAL MOTORBIKE THEFTS IN THE AREA -
Police are appealing for information and reminding motorcycle owners to make sure their bike is secure following recent thefts. More...
POLICE APPEAL AFTER TWO CARS
ARE SCRATCHED IN PILSLEY -
A VW Polo and Ford Mondeo were scratched sometime between 7pm on Wed, April 23rd and 7.45pm on Thu, April 24th. Both vehicles were parked on Rupert Street in Pilsley. More...
POLICE URGE LOCAL RESIDENTS TO REPORT RECOVERED NUMBER PLATES -
Chesterfield residents are being encouraged remain vigilant and report recovered number plates to police following an increase of the theft in the area. More...
POLICE APPEAL AFTER RACIST GRAFFITI IS FOUND
IN DRONFIELD -
Police are appealing for information after racist graffiti was sprayed in numerous public places around Dronfield. More...
POLICE INVESTIGATE AFTER 13 YEAR OLD GIRL'S PHONE STOLEN IN ECKINGTON -
Police are investigating an allegation of robbery in the woods off Back Lane, Eckington. More...
POLICE APPEAL AFTER COLLISION INVOLVING TWO LORRIES ON THE M1 -
At around 4:55am yesterday (Friday 18th April), a road traffic collision occured on the M1 motorway, southbound at Blackwell, Derbyshire, south of Tibshelf services More...
PUB CLOSED FOR 80 HOURS FOR SELLING ALCOHOL TO UNDERAGE TEENS -
A pub in Chesterfield is to close for 80 hours after they were caught selling alcohol to underage volunteers during a test purchase operation. More...
ATTESTATION CEREMONY FOR FOURTEEN NEW 'SPECIALS' -
Six students, an IT analyst and a hotel worker are amongst the latest recruits to join the ranks of Derbyshire's Special Constabulary.
More...
DERBYSHIRE POLICE TAKE PART IN CRACKDOWN ON ROGUE TRADERS -
Police in Derbyshire have been taking part in a national campaign to target rogue traders and doorstep sellers. More...
THEFTS FROM VEHICLES ON THE RISE IN NORTH EAST DERBYSHIRE -
A spate of power tool thefts from vehicles has prompted North East Derbyshire Community Safety Partnership (NEDCSP) to warn people of the dangers of leaving expensive equipment in their vehicles. More...
POLICE APPEAL AFTER HARASSMENT INCIDENT IN KILLAMARSH -
Police are appealing for witnesses to an alleged incident of harassment in Killamarsh on Sunday March 30th. More...
NEW COMMUNITY POLICE BASE IS OPENED BY BOROUGH COUNCILLOR -
A new community police base has been opened in Hasland for the local Safer Neighbourhood policing team. More...
POLICE APPEAL AFTER DISTRACTION BURGLARY IN GRASSMOOR -
Detectives are appealing for witnesses after cash was stolen from an elderly man during a distraction burglary at a house in Grassmoor. More...
POLICE URGE RESIDENTS TO RECORD THEIR PROPERTY -
Residents in Chesterfield, Bolsover, North East Derbyshire and the Amber Valley are being encouraged to record their property to help police trace items which are stolen. More...
POLICE TARGET DRUG MISUSE IN THE GRANGEWOOD AREA -
Police in Chesterfield have taken part in an operation to target crime and drug misuse in the Grangewood area. More...
POLICE APPEAL AFTER ROBBERY IN CHESTERFIELD TOWN CENTRE -
Police are appealing for information after a 25 year old woman was robbed of her purse as she walked along a footpath, near Chesterfield town centre. More...
MAN IS CHARGED WITH BEGGING IN CHESTERFIELD TOWN CENTRE -
A 43 year old man has been charged with two counts of begging in a public place. More...
DERBYSHIRE POLICE ISSUE ADVICE FOLLOWING BOGUS PARKING FINES -
Derbyshire police are urging motorists to remain vigilant following reports of bogus parking fines. More...
MAN CHARGED WITH MANSLAUGHTER AFTER ALTERCATION IN TIBSHELF -
A man has been charged with manslaughter after another man died following an altercation near an industrial estate in Tibshelf. More...
NEW POLICE INSPECTOR FOR CHESTERFIELD AND STAVELEY AREAS -
A new Inspector has taken over the lead of policing in the Chesterfield and Staveley areas. More...
MAN GETS SIX YEARS AFTER SEXUAL RELATIONS WITH TWO UNDERAGE GIRLS -
A man who had sexual relationships with two 15-year-old girls has been locked up for six years. More...
'CLARE'S LAW' IS LAUNCHED TODAY IN DERBYSHIRE -
A landmark scheme which enables people to check the police record of their partners has now begun in Derbyshire. More...
WOMAN CHARGED IN CONNECTION TO DISTRACTION BURGLARY -
A 25 year old woman has been charged in connection with a distraction burglary at an address in Bolsover. More...
POLICE ISSUE CCTV IMAGES AFTER ALLEGED ASSAULT IN CHESTERFIELD -
Police have released CCTV images of three people who may be able to assist in an investigation into an alleged assault in Chesterfield. More...
FORTY SIX PEOPLE BANNED BY PUB WATCH MEMBERS IN CHESTERFIELD -
Forty-six people have been banned from a number of pubs and bars in Chesterfield in a unanimous decision by the town's Pub Watch members. More...
BOGUS DOORSTEP CHARITY SALES VICTIMS ASKED TO COME FORWARD -
Police in North Derbyshire are appealing for potential victims of bogus door-to-door charity collectors to come forward. More...
POLICE SEEK INFORMATION AFTER AN ALTERCATION IN SHIREBROOK -
Police are appealing for information following an altercation between a group of men in Shirebrook last week. More...
POLICE APPEAL AFTER A TEENAGER
IS ASSAULTED IN CHESTERFIELD -
Police are appealing for witnesses after a teenager was assaulted as he walked along a footpath in Chesterfield. More...
SIXTEEN NEW DERBYSHIRE POLICE OFFICERS TO BE SWORN IN -
A driving instructor, prison officer and supermarket manager are amongst sixteen new police officers are being officially sworn in at a ceremony this evening More...
POLICE APPEAL AFTER A SERIOUS ASSAULT IN CHESTERFIELD -
Police in Chesterfield are appealing for information about an assault in the town centre which has left the victim needing surgery. More...
POLICE APPEAL AFTER ATTEMPTED ROBBERY IN BOLSOVER -
Police are seeking witnesses after a group of youths attempted to rob a man as he walked through Bolsover town centre. More...
MAN PAYS FOR DAMAGE CAUSED BY DRIVING ON PARK & CRICKET PITCH -
A man has paid £100 to help repair the grass and the cricket pitch at Queen's Park, Chesterfield, after he admitted churning up part of the ground with his car. More...
DERBYSHIRE DETECTIVES SEEK INFORMATION ON 1960s FOSTER HOME -
Derbyshire police are appealing to anyone who had connections with Middle Farm in Duckmanton in the 1960s to contact them. More...
TWO MEN CHARGED AFTER BOOKMAKER ROBBERIES -
Two men have been charged in connection with robberies at two bookmakers in Alfreton and South Normanton. More...