Wednesday 20th October 2010

Chesterfield is preparing to stage its biggest and best ever Arts and Market Festival.

The three-day event (28th - 30th October) will see diverse and varied events taking place with guests including Lau, winners of the Best Group in the 2010 BBC Folk Awards and Shappi Khorsandi, one of the hottest comedy talents in the country.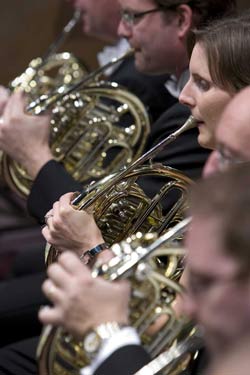 The nation's favourite orchestra, the Royal Philharmonic, returns to the Winding Wheel on Thursday with their programme of Mozart's Violin Concerto No 1 and Beethoven's Symphony No 4, as well as the brilliant Introduction and Allegro by Elgar.

Also at the Winding Wheel on Saturday is the former BBC war correspondent, Martin Bell, discussing his latest publication 'A Very British Revolution', which gives his unique view of the expenses scandal that rocked Parliament.

The town's indoor and outdoor markets will be gearing up to welcome new visitors and the ever-popular Continental Market will be held each day on Low Pavement.

The hotly contested 'Sausage Competition' will take place in the Market Place between 11am and 2pm on Saturday.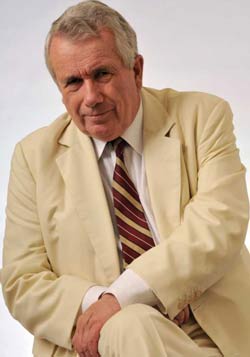 Beer lovers can sample the delights of over 30 local beers at the CAMRA beer festival on Friday and Saturday in the Market Hall.

The Crooked Spire will play host to influential harpist Máire Ní Chathasaigh and guitar wizard Chris Newman on Thursday and on Friday 'Vivaldi's World' comes alive with Fiori Musicali.

The Garden of Light in Queen's Park will be a stunning backdrop to the Festival with its aerial Fireworks on Thursday and Saturday, a fire juggling spectacular on Friday and the ever-popular Lantern Parade taking place from the Crooked Spire to the Park on Saturday evening.

Cllr Ray Russell, Leader of Chesterfield Borough Council said: "We have over 60 different events taking place at various venues in the town so there really is something for everyone to enjoy.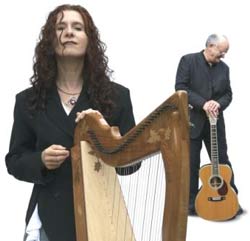 " I will certainly be attending as many events as I can and I'd encourage everyone in Chesterfield to come along and enjoy the very best of what's on offer over the three days."




Tickets for the Festival are available from the Tourist Information Centre at Rykneld Square, at the Pomegranate Theatre box office or online at www.chesterfieldvenues.co.uk



RECENT STORIES
YOUNG ENTERPRISE TRADE FAIR AT CHESTERFIELD MARKET -
Students from local schools are preparing to take part in the North Derbyshire Young Enterprise Trade Fair on Thursday 3rd March. More...
MARKET FUN DAY A SUCCESS -
A family fun day took place at Clay Cross, one of a series of events aimed at getting local residents to love their local market. More...
LOVE YOUR LOCAL MARKET -
"They're Valuable Assets", says Cllr Pat Kerry from NE Derbyshire District Council as she encourages local people to shop at local markets in the region. More...
THE 'M' FACTOR -
Chesterfield residents are being asked to support Chesterfield in trying to prove it has the 'M' factor and in giving a boost to local traders and shoppers too More...
SUPPORT LOCAL RETAILERS THIS CHRISTMAS -
Christmas shoppers in Chesterfield are being asked to shop locally and support market and local retail traders with news that we can all enjoy additional markets throughout December. More...
NE DERBYS SETS IT'S STALL OUT FOR CHRISTMAS -
Shoppers are invited to join in some festive fun while supporting local businesses, at a series of Christmas Markets being held in NE Derbyshire this year. More...
ARTS & CRAFTS MARKET ADDS BRIGHTNESS TO SWITCH ON -
A new Arts and Craft market is setting up for this year's Christmas lights switch-on event in Chesterfield. More...
LAST DAY FOR 'COTTON FOR COTTON' AT CHESTERFIELD MARKET -
Look out any old items of clothing which you no longer want and take them along to the market to be swapped for a cotton bag to encourage recycling and shopping locally and raise funds for Ashgate Hospice. More...
"IT'S THE HEART OF THE TOWN!" -
That's Markets Manager Andy Bond on the Market held in Chesterfield four days a week. More...
DAY OF DANCE -
A Day Of Dance descended on Chesterfield Market on Saturday 11th September, and we have some pictures for you. More...
FOOTBALL FEVER -
Chesterfield Market Traders donned their football boots for charity and raised £250 for CLIC Sargent Cancer Charity. More...
MARKET FACES, DON HOLLINGWORTH -
To all of us living in Chesterfield Donald Hollingwood is a familiar face and voice. Ayres fruit stall would simply not be the same place without him. More...
One of the more fun events the Mayor and Mayoress have taken part in recently was the Medieval Market. The weather was great and the Town was filled with not only... More...
The open air market is at the heart of Chesterfield town centre. Taking place every Monday, Thursday, Friday and Saturday, it's one of the biggest in the UK with over 200 stalls to fill. More...