Monday 10th September 2012

DELHI 41 on Whittington Moor has now been open for 12 months and is fast gaining a reputation as one of the best Indian Restaurants in Chesterfield.


Warm and welcoming surroundsings at Delhi 41

The restaurant - which also does takeaways - was opened by the Mayor of Chesterfield in 2011, Cllr Peter Barr, and is a blend of Indian and Bangladeshi cuisine.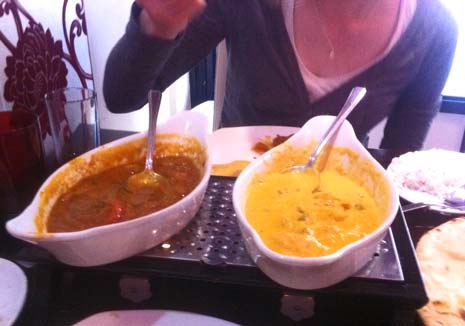 Behind the good food and welcoming surroundings though lies a family business and a story of triumph over illness.

Al Rahman, who is the main face of the restaurant, was born and brought up in Sheffield and moved to Chesterfield having worked at restaurants in the area.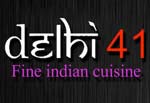 He says that he's been overwhelmed by the response he's had and is enjoying fronting the Delhi 41 experience, "It's been very good, we have tried to get out there and promote ourselves, which is why we're not lacking customers and have had a good response this last year."

It's not been easy for Al though, who was diagnosed with Wilson's disease and, despite disability, says he's determined to keep working and keeping active. "I was 15 when my dad forced me to start working in the family business and 21 a when I began work in the family restaurant.

"I became ill at 22 and I was out for 4 years, then I got myself back and started to move on. I wanted to keep busy and to be here today - it's about survival, helping people out.

"I make sure there's someone to talk to when they come here - it's about being comfortable in this zone. My family, who run the business with me, are behind me and make sure I don't fall hard. But I enjoy working, I've always known the value of money and that I had to work for it."
OTHER STORIES
MERRY CHRISTMAS FROM DEVONSHIRE ARMS OR MAYBE HOLA! INSTEAD... -
Is it ever too soon to wish everybody a Happy Christmas? Not according to the team at The Devonshire Arms! More...
BURGERS FOR INDEPENDENCE DAY AT THE DEVONSHIRE ARMS -
Celebrate American Independence Day with the food that made (another) nation great, at The Devonshire Arms at Middle Handley More...
ARMED FORCES GET A FREE CROWN ON ARMED FORCES DAY -
Crown Carveries in Chesterfield are celebrating Armed Forces Day 2013 by treating all Army, Navy and Air Force men and women, past and present, to a free meal. More...
JOIN ST GEORGE FOR A FULL ENGLISH AT THE DEVONSHIRE ARMS -
What better way to celebrate St George's Day than with that great culinary tradition, the Full English Breakfast? More...
LOCAL CHEFS COMPETE FOR RED NOSE DAY HONOURS -
The team at the Devonshire Arms in Middle Handley are aiming to put a smile on costumers' faces with their own Comic Relief version of the 'Great British Menu' competition! More...
BATTLE OF THE RELISHES AT GREAT BRITISH PIE NIGHT -
Henderson's and Worcestershire Sauce battle it out for the title of top tastebud tickler at Devonshire Arms Great British Pie Night, Middle Handley More...
IT ALL COMES BACK TO FOOD! - NONNAS' GIAN BOHAN TALKS ITALY -
The passion of the Italian way of life is passed on by Gian Bohan, co- owner of Nonnas, and he does it through good food and company - with an enthusiasm that very quickly becomes infectious. More...
LET IT BEAN! -
The Highwayman Beefeater Grill In Chesterfield has recreated the iconic image of The Beatles crossing Abbey Road - using items from the great British breakfast! More...
CASA ACHIEVES 2nd AA ROSETTE FOR COCINA -
Chesterfield's Casa Hotel has scooped yet another accolade having been awarded a prestigious 2nd Rosette for Cocina restaurant. More...

RESTAURANT REVIEWS -
Reviews, and updates for local restaurants in and around Chesterfield. More...