Monday 17th December 2012


The community of Hasland in Chesterfield is today celebrating the news that it has received a £25,000 funding boost from SITA Trust's QE2 Fields Fund to provide an outdoor gym and piece of dynamic play equipment at Eastwood Park.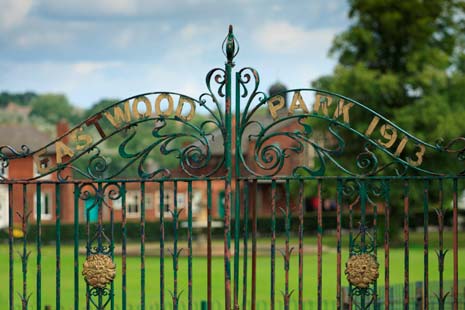 SITA Trust set up the funding programme for sites that have been protected through the Queen Elizabeth II Fields Challenge - which aims to protect 2012 playing fields by the end of 2012 as a celebration of the Queen's Diamond Jubilee.

Chesterfield Borough Council has signed up to the Challenge, preserving Eastwood Park for future generations to enjoy.
SITA Trust funding will ensure that this site is the best it can be for those future generations.

The outdoor gym and play equipment will be installed in the Spring towards the end of the main restoration works at the Park.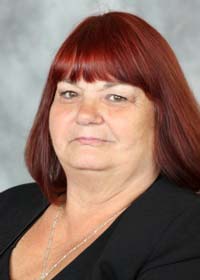 Councillor Chris Ludlow, Executive Member for the Environment at Chesterfield Borough Council (left) said: "This is great news for Eastwood Park and will be a fantastic addition to the extensive improvements that are already taking place."

Barbara Arrandale from the Friends of Eastwood Park said: "We're delighted to have secured these funds and we're sure the local community will get a lot of pleasure out of the new gym and play equipment."

Jools Granville of SITA Trust added: "We're delighted to have been able to support this project. In 2012 we committed over £1 million to such improvements at QEII Fields and seeing the hard work and commitment of the communities involved has made this an exciting and humbling endeavour. We hope the community around Eastwood Park enjoys the facility for years to come!"

Alison Moore-Gwyn of Fields in Trust, who runs the Queen Elizabeth II Fields Challenge said: "We are delighted that this site has been successful in the application to receive funding.  It will be a fantastic chance to make improvements for the local community.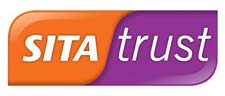 "We are thrilled that SITA Trust has set up two specific funds specifically for Queen Elizabeth II fields.  It is vital support to make the most of the sites being preserved for everyone to make the most of, now and in the future."

SITA Trust provides funding through the Landfill Communities Fund. Funding is available for available for projects that enhance communities and enrich nature.
Links to Relevant Websites

RELATED STORIES
XPLORER EVENT SET TO CHALLENGE FAMILIES -
Families are being encouraged to explore their local park as part of a new series of Xplorer events to be held at Hornscroft Park in Bolsover. More...
CHESTERFIELD CARNIVAL MAKES A RETURN AFTER A 25 YEAR ABSENCE -
A reminder that Chesterfield Carnival takes place tomorrow - Saturday 26th July - at Stand Road Park More...
HIGH PRAISE FOR CHESTERFIELD'S HOLMEBROOK
VALLEY PARK -
Judges from the national Green Flag award have commended Holmebrook Valley Park. More...
FUNDING EASTWOOD PARK'S COMMUNITY GARDEN -
Eastwood Park in Hasland is set to benefit from a raft of improvements thanks to funding from the Lottery funded Awards for All. More...
OPENING OF NEW ADVENTURE PLAY AREA AT STAND ROAD PARK -
A new adventure play area for young children in Chesterfield is being opened by the Friends of Stand Road Park More...
£47k AWARD FORM BIFFA AWARD FOR STAND ROAD PARK -
The Friends of Stand Road Park has been awarded £47,000 from Biffa Award to build an adventure play area for young children at Whittington Moor, Chesterfield. More...
KING V PARLIAMENT THIS BANK HOLIDAY CHESTERFIELD STYLE! -
History will come alive as the English Civil War is staged in Holmebrook Valley Park in Chesterfield this Bank Holiday weekend More...
CHESTERFIELD'S QUEEN'S PARK SAYS 'FEED THE BIRDS' -
More than 100 bird lovers flocked to Queen's Park to take part in a nest box building event organised by Chesterfield Borough Council. More...
WHAT ARE YOUR MEMORIES OF EASTWOOD PARK? -
Chesterfield residents are being invited to share their special memories of Eastwood Park in Hasland, as part of a project to create a magnificent feature archway. More...
EASTWOOD PARK CLOSES FOR RESTORATION WORK -
Eastwood Park in Hasland, Chesterfield closes it's gates for 4 weeks from Monday 3rd September as work starts on major restoration project. More...
GET READY TO RAMBLE IN POOLSBROOK COUNTRY PARK -
Local residents are being encouraged to pull on their wellies or walking boots and to take a healthy stroll around Poolsbrook Country Park this Summer. More...
FAMILY FESTIVE FUN IN HASLAND -
Christmas is coming early in Hasland with a free family fun day to be held in Eastwood Park on Saturday, December 10th. More...

GET FESTIVE IN THE PARK -
Queen's Park in Chesterfield will be getting festive this Saturday 10th December, with the return of the annual "Winter Festivities in the Park" event. More...