Thursday 11th July 2013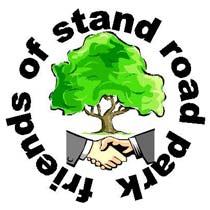 A new adventure play area for young children in Chesterfield is being opened by the Friends of Stand Road Park.

The play area will be formally opened by the children from the nursery class of Highfield Hall Primary School and the infants of Gilbert Heathcote School on 22nd July at 11.30 am.

As we reported in our previous story (HERE), the adventure play area, located near the park pavilion, has been funded by Biffa Award, a multi-million pound fund that helps to build communities and transform lives through awarding grants to community and environmental projects across the UK using money from landfill tax credits donated by Biffa Group Ltd. (www.biffa-award.org).

The Friends Group (www.friendsofstandroadpark.org) are community volunteers working to transform Stand Road Recreation Ground into a community park that will be safe and enjoyable for everyone - and something the community will be proud of.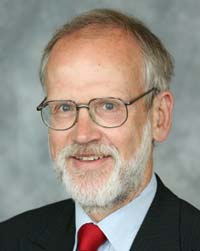 So far they have successfully completed projects that have provided a multi-use games area, a skateboard park for teenagers as well as a community café in the park pavilion, staffed by volunteers, that opens on Sundays.

Chair of the Friends Group, Graham King, (left) said, "Our community consultation showed that the next priority for improving the park was to install an adventure play area for very young children.

"I am grateful to Biffa Award for providing the funding needed to make this possible. We consulted the children from the nursery class at Highfield Hall Primary School and all of the classes at Gilbert Heathcote Infants School, so we know that the equipment we have put on the park is what the children will enjoy most.

"We are delighted that they will attend the opening event to see their ideas coming to fruition."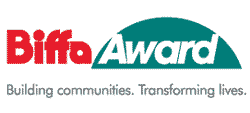 Gillian French, Programme Manager for Biffa Award, said, "Biffa Award has been delighted to support this project, which has been led by community volunteers and involved local children.

"Outdoor play spaces are incredibly important; the improved area will be a fun, stimulating and engaging place where children and their parents can meet and socialise."

Under the Landfill Community Fund, 10% of the money awarded for a project must come from a third party contributor.

In this case, the 10% required has been provided by Chesterfield Borough Council's Dunston, Moor and St Helen's Community Forum.

Chesterfield Borough Councillor, Keith Brown, who chaired the Forum, said, "Grants like this enable us to support the efforts of voluntary groups and deliver the council's vision of 'putting our communities first'. I am sure local children will enjoy playing on the equipment."

Landscape Architect, James Jackson, of JPJ Design Partnership designed the play area and oversaw the project.
Links to Relevant Websites

RELATED STORIES
XPLORER EVENT SET TO CHALLENGE FAMILIES -
Families are being encouraged to explore their local park as part of a new series of Xplorer events to be held at Hornscroft Park in Bolsover. More...
CHESTERFIELD CARNIVAL MAKES A RETURN AFTER A 25 YEAR ABSENCE -
A reminder that Chesterfield Carnival takes place tomorrow - Saturday 26th July - at Stand Road Park More...
HIGH PRAISE FOR CHESTERFIELD'S HOLMEBROOK
VALLEY PARK -
Judges from the national Green Flag award have commended Holmebrook Valley Park. More...
FUNDING EASTWOOD PARK'S COMMUNITY GARDEN -
Eastwood Park in Hasland is set to benefit from a raft of improvements thanks to funding from the Lottery funded Awards for All. More...
£47k AWARD FORM BIFFA AWARD FOR STAND ROAD PARK -
The Friends of Stand Road Park has been awarded £47,000 from Biffa Award to build an adventure play area for young children at Whittington Moor, Chesterfield. More...
KING V PARLIAMENT THIS BANK HOLIDAY CHESTERFIELD STYLE! -
History will come alive as the English Civil War is staged in Holmebrook Valley Park in Chesterfield this Bank Holiday weekend More...
CHESTERFIELD'S QUEEN'S PARK SAYS 'FEED THE BIRDS' -
More than 100 bird lovers flocked to Queen's Park to take part in a nest box building event organised by Chesterfield Borough Council. More...
DIAMOND JUBILEE FUNDING BOOST FOR EASTWOOD PARK -
News today that Hasland has received a £25,000 funding boost from SITA Trust's QE2 Fields Fund to provide an outdoor gym and piece of dynamic play equipment at Eastwood Park More...

WHAT ARE YOUR MEMORIES OF EASTWOOD PARK? -
Chesterfield residents are being invited to share their special memories of Eastwood Park in Hasland, as part of a project to create a magnificent feature archway. More...
EASTWOOD PARK CLOSES FOR RESTORATION WORK -
Eastwood Park in Hasland, Chesterfield closes it's gates for 4 weeks from Monday 3rd September as work starts on major restoration project. More...
GET READY TO RAMBLE IN POOLSBROOK COUNTRY PARK -
Local residents are being encouraged to pull on their wellies or walking boots and to take a healthy stroll around Poolsbrook Country Park this Summer. More...
FAMILY FESTIVE FUN IN HASLAND -
Christmas is coming early in Hasland with a free family fun day to be held in Eastwood Park on Saturday, December 10th. More...

GET FESTIVE IN THE PARK -
Queen's Park in Chesterfield will be getting festive this Saturday 10th December, with the return of the annual "Winter Festivities in the Park" event. More...