Wednesday 2nd January 2013




As predicted, the New Year brought a challenging time for East Midlands Ambulance Service NHS Trust (EMAS), who were busy responding to people who needed help having sustained an injury or falling ill.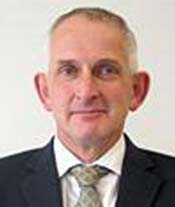 Peter Ripley, EMAS Director of Operations (left) said: "In the first four hours of 2013, we received over 1,000 emergency 999 calls. On an average day, we expect to receive around 2,000 calls.

"I pay tribute to our staff who worked in on the frontline - our skilled staff answering calls received in our Emergency Operations Centres and our clinicians out on the road providing medical treatment and care. They did a truly magnificent job, in challenging circumstances.

"They were supported by operational management teams based at hospital Emergency Departments to assists with the clinical handover of patients to hospital staff.

"We were also supported by our Community First Responders, Fire co-responders, the British Red Cross, St John Ambulance and EMICS (East Midlands Immediate Care Scheme doctors), all of whom help us to provide the very best service during busy and challenging times.

"I thank them for their continued dedication and support.

"The festive season may be over, however we expect to continue to receive significant call numbers over the next few weeks and I urge people to use the right NHS services available to them for treatment of minor illnesses or injuries. Full details of local services can be found via www.nhs.uk."
And here comes the Science bit...
In the first four hours of New Year's Day, 1,074 total calls were received.


On 1st January 2013, the total calls received hit 3,223. Of those 1,336 were for people reported to be in an immediately life-threatening situation.


On 1st January 2012, the service received more calls with 3,436 picked up in our Emergency Operations Centres.


From Christmas Eve through to the end of December, the busiest day for our service was on Saturday 29th December with 2,611 total calls being picked up. Of those 1,002 were from people reporting an immediately life-threatening condition.

This figure was an increase on the number of calls received during what is referred to as "Black Friday" (the last Friday before Christmas Day), when we received 2,384 calls - 457 more than would be normally received on a typical Friday.
RECENT STORIES
EAST MIDLANDS AMBULANCE SERVICE STAR IN C4 SERIES -
EMAS will feature in a Channel 4 documentary series which airs from Monday 7th October at 9pm, with the potential to attract 3 million viewers. More...
AIR AMBULANCE (DLRAA) CALLED TO AID OF CLAY CROSS MAN -
Derbys, Leics & Rutland Air Ambulance (DLRAA) were called out to an incident in Clay Cross, Derbyshire on the evening of Thursday 26th September. More...
IOSH STAFF GAMES RAISE CASH FOR AIR AMBULANCE -
Staff at a Leicestershire-based health and safety organisation have been competing in a week of sporting activities to raise cash for a life-saving charity. More...
RECOGNISING THE BEST IN THE SERVICE AT EMAS AWARDS -
East Midlands Ambulance Service hosted Awards where 9 winners were crowned in a ceremony which aimed to recognise ambulance service staff and volunteers who are the pride of the NHS. More...

£120k AMBULANCE SERVICE INVESTMENT IN LIFE-SAVING MACHINES -
Thousands of pounds have been invested by East Midlands Ambulance Service to purchase and install life-saving machines in the community to help save lives. More...
EMAS BRINGS IN MORE STAFF AND VEHICLES TO IMPROVE CARE -
Patients needing an ambulance to deal with their emergency will soon benefit from more frontline staff and vehicles being introduced by EMAS More...
EMAS SIGN JOINT LEARNING AGREEMENT -
The signing of a Joint Learning Agreement shows a commitment between EMAS, Unison, GMB and the RCN to support staff with their continued learning and development. More...
EMAS 'SNOWED' UNDER WITH CALLS DUE TO WEATHER -
Freezing conditions over the weekend have seen East Midlands Ambulance Service NHS Trust (EMAS) deal with 900 more calls than during the same period last year More...
EMAS WARNS 'DON'T START 2013 IN AN AMBULANCE' -
East Midlands Ambulance Service NHS Trust (EMAS) is preparing for New Year's Eve with a plea to those celebrating to start 2013 safe and well. More...
LEARN HOW TO SAVE A LIFE THIS SEPTEMBER -
St John Ambulance, the nation's leading first aid charity, is again running its 'Save a Life September'. More...
CHERYLES MARATHON FUNDRAISER FOR ST JOHN AMBULANCE -
Clay Cross woman Cheryle Berry has completed this year's London Marathon in aid of St John Ambulance - and hopes to raise at least £2,000. More...
BOLSOVER CADETS WIN ROYAL RECOGNITION -
Two Bolsover St John Ambulance Cadets have won royal recognition for their achievements during an official reception at Buckingham Palace.
More...
LESSONS IN LIFE SAVING THANKS TO £500 AWARD -
Young first aiders in Clay Cross will be able to learn vital life-saving techniques thanks to a £500 award from the Mansfield Building Society's Community Support Scheme. More...
CAROL CLOCKS UP 25 YEARS WITH BOLSOVER BADGERS -
Cadet Carol Owen was just 19 when St John Ambulance launched its Badger movement for the under 10s - and this week she led the group's 25th anniversary celebrations. More...
ST JOHN AMBULANCE PREPARES FOR WINTER -
St John Ambulance staff and volunteers in Derbyshire are now busy making preparations to support the emergency services More...
YOUNG FIRST AIDERS HONOURED IN COUNTY'S INAUGURAL AWARDS -
Nine-year-old Emily Salmon didn't panic when her mum fainted in the bathroom, she put her in the recovery position and raised the alarm. More...
CHESTERFIELD VOLUNTEER RECEIVES TOP HONOUR -
Ken Cook, a leading influence within St John Ambulance Derbyshire over the past decade, has been honoured with investiture as a Commander of the Order of St John More...
FIRST AIDER'S LIFE SAVING SUPPORT FOR CHARITY -
A routine 'First Aid At Work' course proved to be a life-changer for Chesterfield banker Ian Boston who became a volunteer for St John Ambulance More...
LIFE SAVERS TAKE TO THE STREETS -
Chesterfield's new 'street pastors' will be equipped with life-saving skills when they take to the town centre next month - thanks to St John Ambulance. More...
PUTTING THEIR SKILLS TO THE TEST -
St John Ambulance members from across Derbyshire put their skills to the test last weekend in a bid to become county champions. More...
FESTIVE SAFETY
TIPS -
With the Big day nearly upon us, St John Ambulance in Derbyshire has issued some festive tips to help people enjoy an injury-free Christmas and New Year. More...
MOVING ON... -
After three years in post, one of the St John's Ambulance most respected members has retired from his role as Chair of Council. More...
DRUMMING UP SUPPORT FOR LOCAL BAND -
Local musician Claire Atack is drumming up support and trying to secure the future of one of the area's longest-established brass bands. More...
VOLUNTEERS RAISE £600 - Derbyshire volunteers who staged a six-hour sponsored first aid marathon raised £600 for the charity that taught them. More...
Volunteers at a Charity's Chesterfield HQ took part in a six hour fundraiser today.
St John's Ambulance members in the town held a sponsored resuscitation event to raise cash for the branch. More...
DO YOU KNOW HOW TO SAVE A LIFE -
Now, if you're planning to visit any of the shows, matches or carnivals around in Chesterfield this summer you may come across the St John's Ambulance Service there... More...