LOCAL CHESTERFIELD NEWS, SPORTS NEWS, COMMUNITY & CHARITY NEWS,
LEISURE NEWS AND REVIEWS, PUBLIC SERVICES
LATEST NEWS





STAVELEY MAN TO STAND TRIAL CHARGED WITH MURDER

A man who was charged in connection with a serious assault in Staveley that left another man dead has appeared, via video link, at Derby Crown Court.

On Wednesday, June 21st, between 6.15pm and 6.30pm, a man was assaulted in the Beechers Brook pub. The man, Peter Matts, 69, of Staveley, later died in hospital.

Jason Knowland, 45, of High Street, Staveley...

READ MORE...






SPORTS NEWS





CHESTERFIELD FC'S LEAGUE TWO FIXTURES FOR 2017/18 ARE OUT!

The eagerly awaited fixtures for the Spireites League Two campaign have been released this morning (Wednesday 21st June 2017).

Gary Caldwell's men will face Grimsby in a home opener on August 3rd and the first away game takes place the week after (August 12th) at Meadow Lane.

The last home game of the season will be against Wycombe on April 28th with the final...

READ MORE...





'BADLY DRAWN' BUT EXCELLENT PROJECT TAKES TOWN BY STORM

'It's all for fun and charity' reads the blurb on Richard Cotterill's 'Badly Drawn Spires' facebook Page - but in reality, it's a labour of love which has quickly become a phenomenon that's taken on a life of it's own - and garnered an outpouring of support amongst Spireites supporters and staff.

The project, which involved lifelong Chesterfield fan Richard drawing 'badly' every Chesterfield player, has now resulted in a catalogue of over 900 hand drawn past and present Spireite players - a compilation video of which was shown to the friends and family of Chesterfield legend...

READ MORE, AUDIO & VIDEO...

GLOBAL FIGHT TO END BARBARIC DOG & CAT MEAT TRADE ARRIVES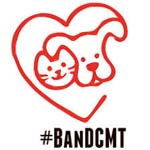 Friday 26th May 2017

The 'Stop Dog & Cat Meat Trade Action Group', referred to as "The Action Group" is a volunteer organisation fighting to end the cruel and barbaric Dog and Cat Meat Trade globally - a growing outrage of opinion supported by such people as Simon Cowell and Ricky Gervais.

On Saturday 3rd June, their globally co-ordinated campaign to raise awareness will include an event in Chesterfield's Market Place, where the local campaign organiser Julie Allen and a team of volunteers will be from 10:30am to 4:30pm, to explain what's happening and how you can help put a stop to this barbaric... READ MORE...
OTHER RECENT NEWS STORIES

This Weeks Chesterfield Cinema Listings (21st - 27th July)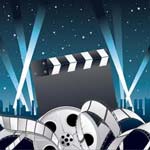 Friday 21st July 2017

Find all this week's Chesterfield Cineworld Cinema listings here.

Whether you fancy the latest releases, or 'catching that film you really want to see on the big screen but haven't managed to get to yet', some Special Events and Advance Screenings, or the kids fancy a traditional 'Saturday Morning film' for just a quid (including fun and games) - you'll find it all here.

READ MORE...
Which Is Better? Chesterfield 'Staycation' Or Holiday Abroad?
Wednesday 14th June 2017 Summer is finally here and the sun is just about shining - the time of year that nearly everybody looks forward to! But, there is a big question hanging in the air that we all need to take a look at: should you stay in Chesterfield for the summer or book a last minute holiday?

There is a lot to consider when you plan for summer and there is a lot to see and do, so don't make your mind up too quickly. Whether you grab your ESTA Visa or your picnic basket, it's bound to be a great summer either way.

What's going on? You won't be short of things to do this summer... READ MORE...
Meadow View Care Centre Shortlisted For Prestigious Award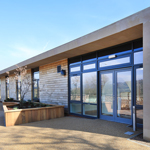 Tuesday 4th April 2017 A £10m specialist community care centre developed and run by Derbyshire County Council has been shortlisted for a prestigious national design award.

Meadow View Community Care Centre in Darley Dale has been shortlisted in this year's Royal Institute of British Architects (RIBA) East Midlands awards.

The annual awards celebrate the best in British architecture and focus on designs that aim to improve or enhance people's lives. The county-council run care home has been shortlisted along with eight other buildings in the... READ MORE...
The Grand National - William Hill Gives Some Betting Tips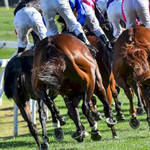 Tuesday 4th April 2017 The Grand National is a popular betting event globally. The big race will give many people that don't bet a flutter!

Up to 40 horses are expected to participate in the race this year - but, before you place your bet, you definitely want to know about Grand National best odds.

Grand National Betting Runners: The race can be considered a slow burner where the lead changes several times. Last year, it was after the 26th fence that The Last Samuri successfully passed Many Clouds and things began to heat up, and even though Rule the World made a blunder on the 27th, he... READ MORE...
Staveley MWFC's Club House Is Open For Parties & Functions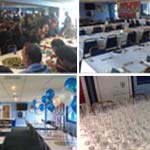 Monday 31st October 2016 The beautifully appointed Club House at Staveley MWFC's Inkersall Road Football Ground is now available to book as the perfect venue for your Party or Function.

Extensively refurbished and modernised, it's the ideal place to stage your event - from a children's birthday party through to a Wedding Reception.

Catering for buffets (hot or cold) through to 3 course dinners and fully licensed, the Club House allows space for a dance floor and DJ/Band stage to add to your events options... READ MORE...