LOCAL CHESTERFIELD NEWS, SPORTS NEWS, COMMUNITY & CHARITY NEWS,
LEISURE NEWS AND REVIEWS, PUBLIC SERVICES AND COMMUNITY FORUM

LATEST NEWS





EIGHTEEN MEN TO APPEAR IN COURT OVER FOOTBALL DISORDER

Police have charged 18 men following disorder at a football match in Chesterfield.

The incidents took place during and after the game between Chesterfield FC and Mansfield Town on Saturday, September 28th, at the Proact Stadium.

Police launched an operation into the disorder, which included a specialist team of football intelligence...

READ MORE...






SPORTS NEWS





THE PAUL COOK INTERVIEW - THE BOSS PREVIES THE PILGRIMS AT THE PROACT!

Less than 48 hours after watching his side go through on penalties to the Northern finals of the JPT, where they will face fellow league Two outfit Fleetwood, Paul Cook spoke to the local media and said he was delighted to have progressed, though stressed that his sights are now firmly back on the upcoming league game.

This Saturday will see the return of former Spireites' Manager...

READ MORE & AUDIO...





THE POST'S FORUM
NEW, FREE

CLASSIFIEDS

SECTION JUST ADDED...

News, sport, TV, eating out, Films, Pubs, Clubs, Music or just a general chat, our forum is the place to get it off your chest or simply get in touch with (and make new) friends!

READ MORE...

CHESTERFIELD JOBSEEKERS TO SIGN NEW CLAIMANT COMMITMENT

New claimants to Jobseeker's Allowance in Chesterfield, will now have to sign a 'Claimant Commitment' which sets out fully what they need to do in order to receive state support - building on current support and providing clear information about the consequences of failing to meet requirements.

There are more than 2,100 people claiming Jobseeker's Allowance in Chesterfield.

Work coaches will help claimants set out a detailed statement of what they will do to find work using a new personal work plan. Claimants will also...

READ MORE...
UEFA GIVE HIGH PRAISE TO CHESTERFIELD FC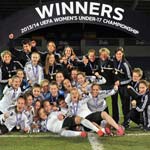 Friday 13th December 2013 - Other Sports proudly sponsored by CASA Hotel

Chesterfield FC officials have received a glowing endorsement from UEFA following the European Women's Under-17 Championship, which featured four games staged at the Proact Stadium.

The club hosted the final of the tournament, which saw Germany beat Spain in a penalty shoot-out after the two sides were tied at 1-1 at the end of normal time.

Tournament Director Adrian Bevington praised the club's handling of the matches. He said: "Chesterfield FC have been fantastic hosts of the UEFA..." READ MORE...
OTHER RECENT NEWS STORIES

A Very Happy Birthday To Andy Hill
Andy Hill on Friday 13th December 2013
Happy Birthday Andy! Lookin' lush!

Have a great day from Andrea and Aaron, all your family and friends and all the lads and parents at Staveley MWFC U14s xxx


This Weeks Chesterfield Cinema Listings (13th - 19th Dec)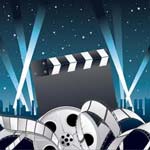 Friday 13th December 2013

Find all this week's Chesterfield Cineworld Cinema listings here.

Whether you fancy the latest release, or 'catching that film you really want to see on the big screen but haven't managed to get to yet', some Special and Advance Screenings, or the kids fancy a traditional 'Saturday Morning film' for just a quid (including fun and games) - you'll find it all here.

READ MORE...
Mecca Chesterfield's Christmas Cheer With Presents Campaign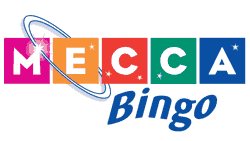 Thursday 12th December 2013 Mecca Chesterfield is spreading festive cheer this yuletide season by collecting gifts for Chesterfield Royal Hospital children's unit as part of Mecca's Christmas presents campaign.

Mecca customers and employees are being encouraged to take a gift tag from the club's Christmas tree - and buy an extra present this year, to bring smiles to the faces of children who are spending Christmas in the hospital.

"We'e delighted to be supporting our local hospital and hope to make this Christmas an extra special one for these children," Mecca Chesterfield Operations Manager Tracy Lowth said. READ MORE...
Gold Star For Pupils In Derbyshire In National Tests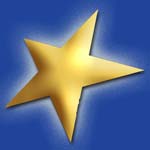 Thursday 12th December 2013
Primary school pupils in Derbyshire have outperformed the national average in tests for ten and 11-year-olds.

Key Stage 2 performance and attainment tables published by the Government today (Thursday, 12th December) show that 78% of pupils reached the expected standard in reading, writing and mathematics - compared to 75% nationally.

It means Derbyshire is in the top group of similar authorities in all subjects and at all levels of performance. READ MORE...
Council Funding Approved To Help Tackle Fuel Poverty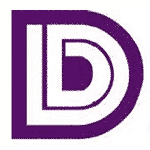 Monday 9th December 2013 Funding has been approved by Derbyshire County Council to support older and vulnerable people most at risk of ill health from living in cold and damp conditions.

The move is part of the council's public health commitment to tackling fuel poverty, reducing the number of deaths due to cold weather and impacting on health care costs.

Around 59,295 Derbyshire households live in fuel poverty and between last December and March there were an estimated 426 'excess' winter deaths... READ MORE...
Fit For A Queen! A Little Piece Of Chesterfield Goes To London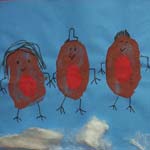 Monday 9th December 2013 One lucky little lad from Chesterfield will see a winning Christmas Card designed by him, sitting on some very famous mantelpieces this year.

Rehman Abdul, was the lucky winner of Chesterfield MP Toby Perkins' annual competition to create a card fit for a Queen, several MP's (including the Prime Minister) and over two thousand residents of Chesterfield.

Hady Primary School were given the task of drawing pictures which would showcase the work of Chesterfield children - and over 100 designs were... READ MORE...
'Blues On The Move' Results - Winners For Week 31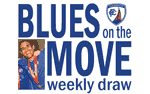 Monday 9th December 2013
This week's 'Blues On The Move' winners - the official Chesterfield FC lottery with over £1,300 in prizes paid out each week and over £1million paid out to date!

Check here every week to see if you're a winner! READ MORE...
Chesterfield College Earns Derbyshire Active Workplace Mark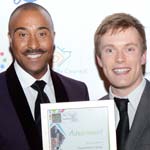 Friday 6th December 2013 Chesterfield College has become the first organisation to be awarded the Derbyshire Active Workplace Mark.

The Derbyshire Active Workplace Mark recognises workplaces in Derby and Derbyshire that have taken positive steps to encourage their workforce to become more active and more involved in sport and active recreation.

Chesterfield College has been awarded the 'Achievement' level of the Derbyshire Active Workplace Mark. This recognises that a workplace has demonstrated a real commitment to developing and increasing the physical..." READ MORE...
Turnbull, Patricia Anne

The death has been announced of Patricia Anne Turnbull.

Patricia passed away at home on November 23rd 2013.

Her Funeral Service will take place on Thursday 12th December, 11:15 at the Huddersfield Crematorium. No flowers please, Donations instead to MIND Charity or the Cats Protection League.

All enquiries to The Gables Funeral Service on (01484) 424235.
The Air Ambulance Service Issues Fraudster Warnings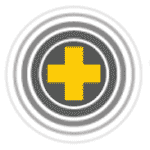 Wednesday 4th December 2013 The Air Ambulance Service (TAAS) is calling upon its supporters and potential donators to be wary of rogue collectors posing as a charity.

The Charity is concerned that vital income could be lost as a result of companies that carry out fraudulent activities and try to trade on the Charity's good name and reputation. Worried about the effect that bogus clothing collections will have on its donations at the most important time of the year, Chief Executive Andy Williamson said "Christmas donations of money and clothing are crucial to our service - and yet we now have to worry that criminals are distributing bogus bags..." READ MORE...
The Octaves Release 'Radio Christmas' For Kids 'n' Cancer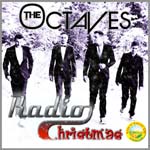 Thursday 28th November 2013
So here we are again, the Radio and TV is alive with golden oldies of every shade of tinsel and glitter and once again, we are all asking "why are there no new Christmas songs?"

Well ask no more because here is a brand new classic Christmas song for your delight and enjoyment.

'Radio Christmas' sums it up, the song that references the greats of the genre performed by a fresh young vocal quartet called The Octaves. READ MORE...
Reindeer's Miss Out On Their Sweets At Vicar Lane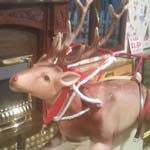 Thursday 28th November 2013 Rudolph, Prancer, Donner and Blitzen, helping out on the reindeer carousel ride, arrived on Monday 25th November for a three week stay at Vicar Lane Shopping Centre, until Saturday 14th December, to help bring festive cheer to shoppers.

Their carousel ride is suitable for children of all ages, although those younger than 3 years old will require an adult to accompany them, and ask the reindeers ask for a small charge of £1.50 to take a ride with them.

This is the first time the reindeers have visited Vicar Lane, but... READ MORE...
'Nothing's Impossible!' Chesterfield Supports Small Businesses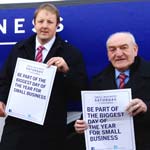 Tuesday 26th November 2013
Chesterfield was this morning the latest destination on a nationwide bus tour to promote the UK's first ever 'Small Business Saturday' on Saturday December 7th.

Championed in the UK by Chuka Umunna, the Shadow Secretary of State for Business Innovation and Skills and supported by the Prime Minister, the Business Secretary Vince Cable and the Minister for Skills Matthew Hancock, this non-political campaign highlights small business success and encourages consumers to 'shop local' and support small businesses. READ MORE, AUDIO & VIDEO...
Win Tickets To See The Female Football Stars Of Tomorrow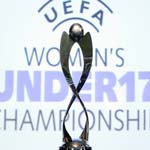 Monday 25th November 2013 - Other Sports proudly sponsored by CASA Hotel

Chesterfield FC will play its part in the development of the future of Women's football - as it hosts many prestigious games, including the Final, in this year's UEFA U17 European Women's Championships at the PROACT stadium - and you can be a part of it - as we have 5 Family tickets to the match on Friday 29th November to give away!

Ahead of the tournament, Lois Fidler has named her England squad to compete in the Championship on home soil later this week.READ MORE...
Council's Outline Permission For Wingerworth Development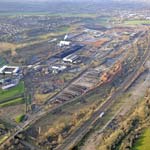 Monday 25th November 2013
North East Derbyshire District Council has given its support for a large mixed use redevelopment scheme of the former coking works at The Avenue, Derby Road in Wingerworth.

The Council resolved to grant outline planning permission for the proposal, put forward by the Homes and Communities Agency (HCA), which will see up to 469-dwellings being built with land being made available for employment use, a primary school, other community facilities, public open spaces and improvements to the highway network, including forming a new roundabout on to the A61. READ MORE...
A Winter Wonderland Comes To Town!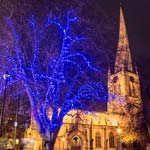 Sunday 24th November 2013 Thousands filled New Square this evening to see Chesterfield transformed into a Winter Wonderland, complete with snow.

A special Christmas Market was held throughout the afternoon, with the festive lights switched on at 4.45 pm by stars of this years panto, Beauty and The Beast, S Club 7's Tina Barrett and Superstar's Jon Moses.

Directions Theatre Arts provided a Christmas Medley and Calow Primary School choir entertained the crowds. PeakFM presenters provided the roadshow at the event, orgainised by Chesterfield Borough Council. READ MORE & VIDEO...
Crowds Turn Out For New Asda Living Store In Chesterfield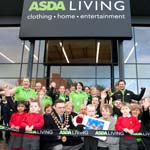 Friday 22nd November 2013 Asda Living opened today, (Friday, 22nd November), at Ravenside Retail Park, with a festive themed opening and more than 400 queuing customers.

Spire Junior School decked the halls with holly and performed some festive hymns, and Brampton Primary School's nursery class helped cut the ribbon with the Mayor of Chesterfield, Cllr Paul Stone; after 3 year old, Marc Dawson, won the competition to design a Christmas card.

Store manager, Kym Ashley, said: "Thank you to everyone..." READ MORE...
Local MP Urges Residents To Speak Up Over Post Office Plans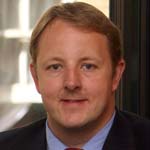 Thursday 21st November 2013 The Post Office has announced a customer forum on the proposed relocation of Chesterfield Post Office at the meeting space at The Chesterfield Hotel, Malkin Street, Chesterfield, on Wednesday 11th December, starting from 4:30pm and running through the evening.

The event will function as a drop-in information session, with all interested parties encouraged to attend.

However, Chesterfield MP Toby Perkins has voiced "serious concerns" about these plans to relocate the town's central Post Office into WH Smith's... READ MORE...
Planning Application For Queen's Park Sports Centre Available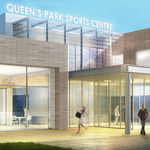 Tuesday 19th November 2013 Chesterfield Borough Council has announced that the planning application for the new Queen's Park Sports Centre has been published.

Residents are invited to have their say on the development, which councillors say will reduce subsidy costs and be more energy efficient that the existing building.

The proposed new development, which would see a state of the art sports facility built on the current Annexe, has already undergone one round of public consultation and a full council debate after concerns were raised by local residents. READ MORE...
Chesterfield SANDS To Hold Charity Bokwa-Thon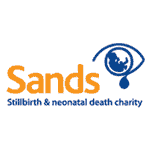 Tuesday 12th November 2013 Chesterfield SANDS (the stillbirth and neonatal death charity) are holding a charity Bokwa-Thon, with all proceeds going to their Baby Garden in Boythorpe Cemetery.

The charity's two hour Bokwa-thon is on Saturday 16th November at Hasland Village Hall and doors are open at 1.30pm, the Bokwa-thon will be from 2pm - 4pm.

The afternoon is suitable for the whole family, there will be refreshments available, craft stalls to browse, cake stalls and a raffle with some fab prizes. There's also a FREE T-shirt and bottle of water for entrants (while stocks last!) READ MORE...
Food Banks Invited To Apply For County Council Funding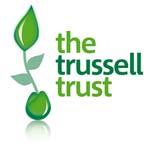 Thursday 14th November 2013 Every foodbank across Derbyshire has been invited to apply for council funding to help them feed struggling families.

Derbyshire County Council has set aside £108,000 to help local food banks provide emergency food parcels to an increasing number of residents facing financial difficulties.

According to national figures released by the UK's biggest foodbank network, The Trussell Trust, the number of people relying on food banks to survive has tripled over the last year. READ MORE...
Tupton Hall School Sixth Form University Challenge Winners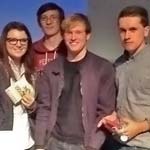 Thursday 14th November 2013 Tupton Hall School is celebrating after a triumphant win at the University Challenge Quiz, held at the University of Lincoln on Saturday 9th November.

Sixth Form students George Beard, Ben Mitchell, Josh Barsley and Nicola Samples beat 13 other schools, including several grammar schools, to take home the title of University Challenge Quiz winners, answering over 150 questions covering topics such as Art, Music, History, Science and Language.

The questions were all very difficult to answer, with the students... READ MORE...
Army Reserve To Hold Recruitment Event In Chesterfield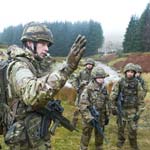 Wednesday 13th November 2013 Chesterfield's 575 Field Squadron, Royal Engineers, will be holding a recruitment event, offering people the chance to find out more about the exciting, challenging and rewarding roles available in the Army Reserve.

The recruitment event is designed to boost the Army's nationwide recruitment drive. The 575 Field Squadron, Royal Engineers will hold the event at the Wallis Barracks, on Tuesday 19th November, between 19:30pm and 21:30pm.

There are over 6,000 jobs on offer across 200 different roles... READ MORE...
Young Mums' Baby Bump Casts On Show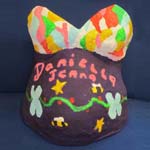 Wednesday 13th November 2013 A unique exhibition of belly casts of young mothers in Chesterfield, will go on display at the Healthy Living Centre in Staveley.

The 14 young mums, partners and family members who attended the belly casting and health workshops organised by Staveley Children's Centre and South Lodge Children's Centre in Chesterfield, are invited to the event on Tuesday 19th November.

The project aims to encourage young women to have positive... READ MORE...
It's A Privilege - Chesterfield Remembers The Fallen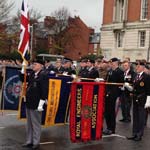 Monday 11th November 2013 Chesterfield came to a standstill today on the 11th hour of the 11th day, of the 11th month, as a two minute silence to honour the fallen heroes of war was observed on Armistice Day - the anniversary of the moment the guns stopped in World War I.

A single shot marked the start of the silence, which was also observed in shops and businesses around the town.

Dignitaries, including the Mayor and Mayoress of Chesterfield and Leader of the Council John Burrows - along with the Chief Executive... READ MORE...
Stand Road Fireworks Display Lights Up Chesterfield Skies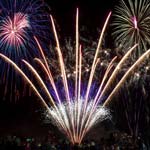 Thursday 7th November 2013 More than 15,000 residents watched as Chesterfield Borough Council's annual fireworks display went off with a bang.

Despite rain in the lead-up to the event at Stand Road Recreation Ground on Tuesday night, the weather was fine for the display, which featured a new firework this year - silver screaming discs rising in the sky.

Comments from residents and visitors who attended the event were overwhelmingly positive. Twitter follower Anna T said the event was "The best fireworks display I have seen in my life!", Shaun Roddis commented... READ MORE...
Historic Public House In Wingerworth Reborn!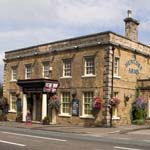 Thursday 7th November 2013 The Wingerworth Pub & Kitchen (formerly known as the Hunloke Arms) is to re-open tomorrow - Friday November 8th - following a £500,000 refurbishment.

The Grade II listed building, on the A61 Derby Road, has been brought back to its former glory, on time and on budget, thanks to the painstaking work of a dedicated team.

New Head Chef is Andrew Brookes, who has previously achieved 3-Rosettes at the East Lodge in Rowsley and the New Ellington in Leeds. READ MORE...
More Permanent Adoptive Homes Needed For Children In Care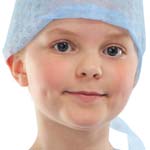 Wednesday 6th November 2013 Hundreds of children in Derbyshire are looking for a permanent, loving family to call their own - could you open your heart and your home to a child?

November 4th - November 10th is National Adoption Week and it's the perfect time to find out more about exactly what is involved.

Councillor Kevin Gillott, Derbyshire County Council's Cabinet Member for Children and Young People, says: "There are around 630 children in care in Derbyshire and they all need a place to call home." READ MORE...
Patrick Visits The Proact On His Way To All 92 Grounds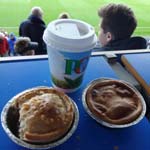 Tuesday 5th November 2013 One of the 6,346 who packed into the PROACT last Saturday to watch Chesterfield take on Scunthorpe, was one teenager who is visiting every league ground and writing about his experiences - the club and the facilities.

Having met him in the press room at the game, we are more than happy for him to share those thoughts with the Chesterfield Post readers.

Patrick Burke, 14, from the Wirral, spends most of his weekends travelling round the country gathering material for his book - and he clearly enjoyed... READ MORE...
KIDS 'n' CANCER ARE LOOKING FOR CHARITY VOLUNTEERS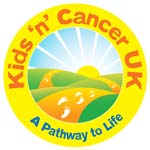 Monday 4th November 2013
Chesterfield based national charity, Kids 'n' Cancer UK, are searching for much needed volunteers to collect money on behalf of the Charity.

They now have secured dates and times and are wanting to hear from you if you can spare an hour to help on one of their specified days. It doesn't have to be a permanent commitment, a one off would be a great help too!

For further details please contact Morgan at Kids 'n' Cancer on 01246 236566 or via email on morgan@kidsncancer.co.uk. READ MORE...
Chesterfield Market Goes Back In Time!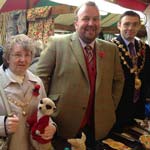 Thursday 31st October 2013 Anyone visiting town today would have thought they'd gone back in time, as the traders on the regular flea market donned their finest 1940's gear and opened the three day Market Festival.

Luckily the weather held as thousands packed into the Market square throughout the day to buy and sell goods and produce. In keeping with the event, many stalls had a forties theme and many items for sale had a definite retro feel about them.

There was the added attraction of the annual fun filled Bargain Hunt which saw the Mayor and Mayoress of Chesterfield team up with TV... READ MORE & AUDIO...
Post Office Team Cycle 85 Miles In Shape Of Pudsey's Ears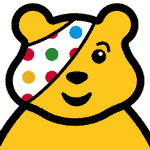 Thursday 31st October 2013 Post Office Ltd is proud to announce The Pudsey Bike Ride for BBC Children In Need, which will see an intrepid Post Office team cycle 85 miles across Yorkshire - in the shape of Pudsey Bear's ears.

On Wednesday 6th November, Post Office fundraisers will set off from Pudsey Post Office in West Yorkshire and visit branches at Harrogate Road in Bradford, Wetherby, Market Weighton and Chanterlands Avenue in Hull.

They will then finish their huge journey at Hull's Boulevard Academy, visiting a sports project funded by BBC Children in Need and run by... READ MORE...
It's The Market Hall - But Not As You Know It!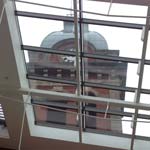 Monday 28th October 2013 It has been one of the town's flagship regeneration projects - and today, Chesterfield Market Hall opened its doors for the first time after the £4m refurbishment of the interior, and the cleaning and restoration of the external façade.

The scheme, funded mainly through grants from European Regional Development Fund and a lottery grant has taken a year to complete - with the keys handed over on time and on budget.

Whilst the renovations were taking place, traders were re-homed... READ MORE...
Win A Pair Of Tickets For Isla St Clair's 'Eyes Front' Show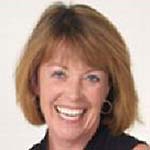 Saturday 26th October 2013 We have two tickets to give away to a wonderful 'Live and Local' event , organised by two local councillors - Shirley Niblock and Howard Borrell.

On Friday 1st November, the legendary Isla St Clair brings her "Eyes Front" show to the St Thomas Centre, Chatsworth Road.

The show content ties in nicely with the timing of the event - as we look poignantly towards Remembrance Sunday, Isla brings "an exciting combination of live performance and film about the effect of music in wartime." READ MORE...
Voluntary Sector Awards Recognise Chesterfield Volunteers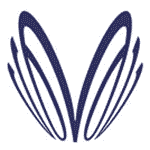 Friday 25th October 2013
Hundreds of people attended this year's Voluntary Sector Awards at The Pomegranate Theatre in Chesterfield on Wednesday night.

The awards reflect the work done by volunteers to enable many support services and projects to continue to make a difference to lives in Chesterfield.

Winners were awarded to 10 categories, with organiser John Radford, Centre Manager at The Volunteer Centre on Rose Hill, describing the evening as, "An excellent night for everyone in the voluntary sector!" READ MORE...
Multi Million Pound Asda Living Creates 65 New Jobs...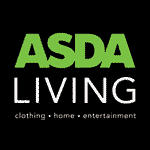 Wednesday 23rd October 2013

... and Chesterfield Schools Can Get In On The Act!

Asda has announced its new Asda Living store is set to open at the Ravenside Retail Park at 10am on Friday 22nd November, after a million pound investment.

To celebrate, the store is challenging local schools to design a giant Christmas card to appear in-store on opening day, with the winners given the chance to be VIPs for the day and officially declare the store open. READ MORE...
Pink Friday At Vicar Lane Shopping Centre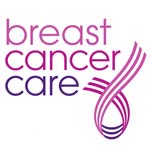 Wednesday 23rd October 2013

Staff and retailers at Vicar Lane Shopping Centre, Chesterfield are getting ready to support Breast Cancer Charities this Friday 25th October 2013.

Bonmarché is running a Pink Raffle for Breast Cancer Care with a top prize of a Hamper to Pamper.

Ladies can also take their old bras into Bonmarché and take advantage of their free bra fitting service and also get free entry into the Pink Raffle. READ MORE...
'Blues On The Move' Results - Winners For Week 24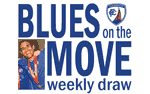 Wednesday 23rd October 2013
This week's 'Blues On The Move' winners - the official Chesterfield FC lottery with over £1,300 in prizes paid out each week and over £1million paid out to date!

Check here every week to see if you're a winner! READ MORE...
New Crafts Superstore Jobs Boost For Chesterfield
Tuesday 22nd October 2013 Specialist retailer Hobbycraft is opening a new store on Markham Road in Chesterfield on Thursday, 14th November.

The arts and crafts store - which will be located in a brand new, 12,000 sq ft unit - has created 24 new jobs for local people. More than 700 applications were received.

Among the new recruits is Nicola Harris, 22, from Hasland, who recently completed a Masters' degree in Media Production at Lincoln University.

Nicola said: "I'm over the moon to have found a job so soon..." READ MORE...
Young Carers In N E Derbyshire Get Creative With their Feelings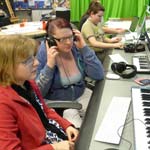 Monday 21st October 2013
Young people from across North East Derbyshire have put together a short film about their life as carers.

The film, which will be used by the UK charity, Action for Children, is designed to help young people and organisations understand what it's like to be a carer and to better equip them to cope with the challenges faced.

The film was put together with financial assistance from Rykneld Homes, the housing management organisation for N E Derbyshire District Council. READ MORE...
Now Recruiting For Children/Young People's Support Workers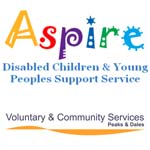 Friday 18th October 2013
Aspire Children's Service is recruiting Support Workers in Chesterfield, to work with disabled children/young people, 0-25 years, within the community and their own homes in the Chesterfield area.

Flexible hours including evenings and weekends. Use of own transport is essential. Training will be provided.

£7.50 per hour. Hours dependent on children's/family's needs and your availability. READ MORE...
FULL & PART TIME ROLES WITH THE GIRLS' BRIGADE UK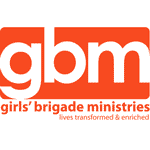 Thursday 17th October 2013 Looking for a varied and fulfilling role? Want to support the growth of a children's and youth mission?

Girls' Brigade (GB) works with the church amongst girls, children and young women in local communities - and from January 2014, our national base will be at Cliff College in Calver, nr Chesterfield/Sheffield.

We are setting up a new team at the base, and if you support our aims, have lots of initiative, and want to contribute to the bigger picture of GB's Christian mission amongst children, girls and young women, there could be a full or... READ MORE...
Andy's Here For The Beer (And The Mayor Has His Chips!)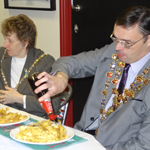 Monday 14th October 2013 It's been a weekend for tickling tastebuds with competition rife in Chesterfield during this year's Chatsworth Road Festival, with the 2013 'Champion Chips' and 'Best Bitter in the Borough' competitions.

Firstly, The Mayor and Mayoress of Chesterfield were lucky enough to spend time placing chips on the table during the Chip Challenge, with the eventual winner declared as the Brampton Fish Bar.

It's a rough job but someone had to do it - with Cllr Stone tasting the chips 'blind" - the plates were not labelled and only when he decided which were... READ MORE...
Proposed End Of Subsidised School Transport - Have Your Say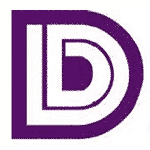 Monday 14th October 2013 Parents and carers are being asked for their views on proposals to end subsidised transport to faith schools in Derbyshire.

Derbyshire County Council is considering ending discretionary transport subsidies for students attending schools preferred on grounds of religion or belief.

Any decision about whether or not to make the changes would only be made following a full consultation.

Councillor Kevin Gillott, Derbyshire County Council's... READ MORE...
'Blues On The Move' Results - Winners For Week 23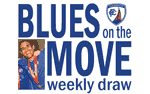 Monday 14th October 2013
This week's 'Blues On The Move' winners - the official Chesterfield FC lottery with over £1,300 in prizes paid out each week and over £1million paid out to date!

Check here every week to see if you're a winner! READ MORE...
Jobs Boost As Markham Vale Attracts Construction Jobs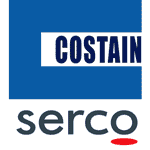 Wednesday 9th October 2013 Hundreds more new jobs for local people are on the cards, as two leading construction companies set up their site office at Derbyshire's flagship regeneration site.

Costain Serco - a joint venture of the two companies - is setting up at Derbyshire County Council's Markham Vale site, adjacent to junction 29A of the M1, while they carry out motorway work for the Highways Agency.

Much of the work on the two year project - which is still subject to statutory processes and contract award - is expected to be delivered through locally... READ MORE...
'Too Beautiful For Earth - Remembering Our Babies' - Sands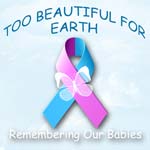 Monday 7th October 2013 Chesterfield Sands (the stillbirth and neonatal death charity) is hosting a special service in memory of the 17 babies that are stillborn or die shortly after birth every day in the UK.

The 'Too Beautiful for Earth - Remembering our Babies' service, is taking place on Sunday 13th October 2013 at 2pm at the Brimington crematorium, for anyone in the local community and surrounding areas that has been touched by the loss of a baby, as part of Baby Loss Awareness Week.

Everybody is welcome to join the Chesterfield Sands group... READ MORE...
Let The Playing Begin! Celebrities Declare Chester's Den Open
Monday 7th October 2013 Actor and TV presenter, Sarah-Jane Honeywell and Hollyoaks Actor Ayden Callaghan, cut the ribbon to Chester's Den on Saturday - overseeing the official opening of The Hub at Chesterfield FC's Proact Stadium.

Sarah-Jane, who presented CBeebies shows on the BBC, was joined by Chester and Sean Goldsmith from Peak FM - and was only too happy to speak to children and parents who had come along to share the day.

Born in Worksop, Sarah-Jane has performed on stage and screen in various productions, including pantomimes. READ MORE...
Derbyshire Confirms Budget And Sets The Way Forward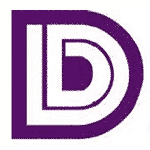 Friday 4th October 2013 Derbyshire County Council has confirmed plans to balance its budget for the year.

In addition, Council Leader Anne Western announced measures set out in The Derbyshire Challenge, which the council will introduce in its bid to limit the damage from more than £157 million of Coalition Government cuts.

The Derbyshire Challenge sets out how Derbyshire County Council will put its own 'house in order' by: modernising the way the council operates; scrutinising all areas of spending to ensure the cash is used where it is needed most;... READ MORE...
A Michelin Listing For The Devonshire Arms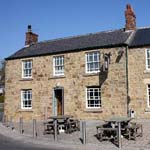 Thursday 3rd October 2013 The award-winning Devonshire Arms at Middle Handley has been given a place in the prestigious Michelin Hotel and Restaurant Guide for Great Britain and Ireland 2014.

The pub and restaurant in the village of Middle Handley, between Sheffield and Chesterfield, is the region's only new entry into the world famous guide to the best dining experiences.

Inspectors praised the restaurant's menu, saying: "Fresh, seasonal ingredients are at the core of the hearty menu. They like to keep things local..." READ MORE...
Public Meeting To Be Held About The Avenue Site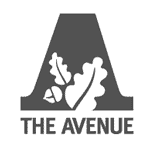 Wednesday 2nd October 2013
Chesterfield residents have been invited to a public meeting to hear about plans for the Avenue development in Wingerworth.

The former coking plant closed in 1992. The Homes and Communities Agency (HCA) has submitted plans to develop part of the 242 acre site (the equivalent of 200 football pitches) with housing and other uses.

The site is in North East Derbyshire but could affect Chesterfield residents in areas such as Hasland, Birdholme and St Augustines. READ MORE...
80s Dirty Stop Outs Dance Their Way To Charity Windfall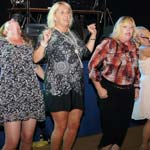 Monday 30th September 2013
The launch party for a book that celebrates the town's 1980s nightscene has raised a staggering £1,291 for Ashgate Hospice.

Hundreds attended the Winding Wheel event to unveil Neil Anderson's 'Dirty Stop Out's Guide to 1980s Chesterfield' book which has already become a local bestseller.

The party attracted everyone from '60s chart star Dave Berry to John Williamson, former owner of renowned Chesterfield nightclub, the Aquarius. READ MORE...
A Very Happy 60th Birthday To Sylvia Tooley
Sylvia Tooley celebrates her 60th birthday at the PROACT with her husband of 34 years Phil, daughter Emma and a host of family and friends, in the sponsors' lounge ahead of the big derby game against Mansfield Town. 

Sylvia, pictured with the Johnstone's Paint Trophy and Mark Allott, Nicky Ajose, Danny Whitaker and (her favourite), Tommy Lee, attends nearly all of CFC's home and away games in her wheelchair, and when the fixtures came out, Phil immediately rang to let her know he'd organised the Stags at home for her special day! Say hello if you see her at the game, it'll be well appreciated!
Daughter In Plea To Take Up Screening After Father's Death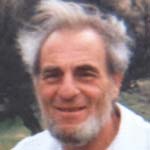 Friday 27th September 2013 The daughter of a Rotherham man who died from an abdominal aortic aneurysm (AAA) is urging men aged 65 and over to sign up for the AAA screening programme and take action against the secret killer.

On March 18th last year, 72 year old Roderick 'Rocky' Hillman, of Bole Hill, Treeton, was visiting his daughter, Alisha, and her family at their home in Calow, Chesterfield.

He left them at 11pm, telling Alisha that he would see her and the rest of the family again the following day - Mother's Day - but when he got back to... READ MORE...
Douglas Newby Robinson
1926 - 2013
The death has been announced of Douglas Newby Robinson.

Born in Chesterfield in 1926, Douglas passed peacefully on September 6th 2013 in Sidney, B.C, Canada.

He is survived by wife Jennie, Bernard and Pat, six grandchildren and eight great-grandchildren.
North East Derbyshire Leisure Centres In Line For Investment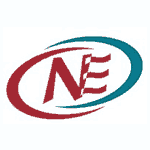 Monday 23rd September 2013 Residents are set to benefit from up to £270,000 worth of improvements which have been earmarked for two North East Derbyshire leisure centres.

North East Derbyshire District Council has approved proposals to refurbish Eckington Swimming Pool and Dronfield Sports Centre.

At Eckington, the gym will be refurbished and at Dronfield Sports Centre - which was transformed as part of a major refurbishment in 2008 - the gym equipment will be upgraded to ensure it remains state-of-the-art. READ MORE...
Could YOUR Labrador Be A Life Changer?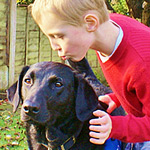 Monday 23rd September 2013 Sheffield based national charity, Support Dogs, is seeking dogs in need of rehoming to assist their work in transforming the lives of children and adults.

The charity trains and provides specialist assistance dogs to increase independence and the quality of life for children and adults affected by autism, epilepsy and physical disability.

Katie Burns, Support Dogs Dog training Manager, explains, "We don't have the benefit of our own breeding centre, so we often take on donated..." READ MORE...
Vicar Lane Hosts BHF Great British Bag-athon Event Launch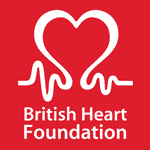 Friday 20th September 2013
British Heart Foundation (BHF) shops are launching their biggest stock donation appeal, the Great British Bag-athon, with an event on Friday 27th September at Vicar Lane Shopping Centre.

BHF shops are urging Chesterfield's local community to join in and fill up bags full of unwanted things for the Great British Bag-athon to help fight heart disease.

The event will be officially launched by the Deputy Mayor of Chesterfield, Councillor Alexis Diouf, when he donates the first bag of items... READ MORE...
Town Planners Con(tent) To Give Go Outdoors Go Ahead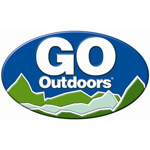 Monday 16th September 2013 Go Outdoors has today (Monday, 16th September), been given planning permission by Chesterfield Borough Council to turn a former Tesco site into a combined head office and store.

The building, on Meltham Lane in Whittington Moor, has been empty since 2010 when Tesco opened a larger store on the other side of the Chesterfield by-pass at the former Dema Glass site.

Members of the committee were told national retailer Go Outdoors would create 160 new jobs at the new store, which will sell outdoors clothing and... READ MORE...
Rotarian's Marathon Swim For Kids 'n' Cancer Charity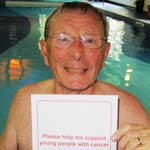 Friday 20th September 2013
A retired school-teacher from Newbold is in training for a sponsored marathon length swim, to help Chesterfield based charity Kids 'n' Cancer UK in its vital support of young people with cancer.

Rotarian David Windle, a former teacher at Newbold Community School and a past president of the Rotary Club of Chesterfield, was so moved by a recent talk given by the charity founder, Rotarian Mike Hyman, that he felt compelled to help the charity in their efforts to support children and their families who have a variety of problems associated with cancer. READ MORE...
Tupton Hall School Open Evening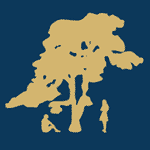 Thursday 19th September 2013
Tupton Hall School are having an Open Evening tonight, Thursday 19th September, from 5:30 to 7:30pm.

Parents, students and the local community are all invited to join the school at their Open Evening, with the Parents of current Year 6 pupils particularly welcome, as this is an ideal opportunity to make that all important choice for secondary education.

Parents can tour the school's excellent facilities, talk to the teachers and meet with some of the current students. READ MORE...
Local MP Hails Breakfast Boost For Vulnerable Children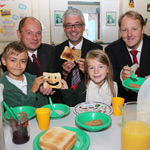 Wednesday 18th September 2013 Chesterfield MP Toby Perkins joined pupils of William Rhodes primary school for breakfast yesterday morning as Derbyshire County Council launched their new initiative.

As we reported previously, Pupils at 25 Derbyshire primary and junior schools are set to benefit from breakfast club pilot schemes, which aim to ensure no child comes into school hungry.

Toby Perkins MP, said, "Education is one of the great social levellers of our time, allowing children to do well whatever their background." READ MORE...
Chesterfield Teen Hails 'Life Saving' Hospital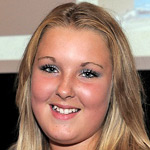 Tuesday 17th September 2013 A teenager whose life was saved by The Children's Hospital, Sheffield, spoke to hundreds of professionals, to thank them for taking part in a corporate fundraiser that raised more than £146,000 to support young patients like her.

Lucy Hibbert, aged 13, from Chesterfield, joined businessmen and women from more than 70 South Yorkshire companies at The Mistress Cutler's Challenge awards, who have been raising funds for The Children's Hospital Charity.

Lucy was diagnosed with auto immune anaemia, a rare condition... READ MORE...
Wind Turbines Refused To Protect Landscape And Wildlife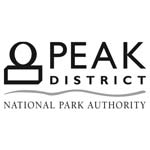 Monday 16th September 2013 Three separate applications for wind turbines have been turned down by the Peak District National Park Authority to protect landscape and wildlife.

The sites for the proposed wind turbines were at Butterton Moor, Newhaven and Onecote.

The Authority supports the need for renewable energy but has to balance this with the harmful impact that installing a wind turbine could have on the national park's natural beauty, wildlife and cultural heritage. READ MORE...
MP Backs Fairer Benefits Test For Those With Mental Illness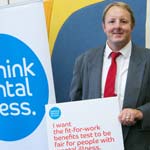 Friday 13th September 2013 Chesterfield MP Toby Perkins has backed a campaign by the national charity Rethink Mental Illness to make the Government's fit-for-work test fair for people with mental illness.

Mr Perkins pledged his support for the campaign after taking part in an event in Westminster on Wednesday (11th September), where the charity's supporters asked MPs to prove they are fit for their jobs.

The event was organised by Rethink Mental Illness to give MPs a deeper insight into the flaws in the Government's fit-for-work benefits tests. READ MORE...
MP Welcomes Next Stage Of Chesterfield's Waterside Project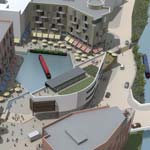 Wednesday 11th September 2013 An ambitious Chesterfield regeneration project is set to take a leap forwards, promising to bring new homes and jobs to a redundant ex-industrial area.

The Waterside Project, led by Chesterfield Borough Council with a consortium of developers, will occupy a neglected 40-acre site, taking in the Chesterfield Canal Basin, completed in 2009 as the first stage of the scheme, between the Railway Station and the former Tesco supermarket on Rother Way.

Named the 50th biggest regeneration project in the UK, the... READ MORE...
Sheffield Sharks Basketball Team Adopt Kids 'n' Cancer Charity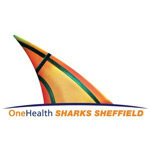 Tuesday 10th September 2013 The most successful professional basketball team in the UK have announced their decision to adopt national children's charity, Kids 'n' Cancer UK.

Chesterfield based charity, Kids 'n' Cancer, are today celebrating news of a major new supporter from the sporting world.

One Health Sheffield Sharks, our regions best known professional basketball outfit, have confirmed that they will make Kids 'n' Cancer UK their main adopted charity for the coming season, which commences on Friday 27th September... READ MORE...
Morrisons M Local Has Arrived In Chesterfield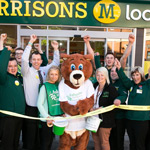 Monday 9th September 2013 A new Morrisons convenience store, Morrisons M local, has opened in Chesterfield today, creating 20 new jobs for the town.

The supermarket believes it has spotted a gap in the market for a convenience store that offers more fresh food - as opposed to just tins and toiletries - to enable customers to cook a meal from scratch or buy a high quality ready meal.

Located on Vicar Lane, in the old HMV store, it was opened at 9.00am by the team from Ashgate Hospice. Management at the store were keen to find a 'local hero' to help them officially cut the ribbon - and the Hospice was chosen... READ MORE...
Chesterfield Gets Well Dressed And Dancing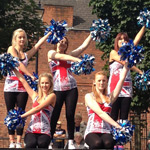 Monday 9th September 2013 Visitors to Chesterfield town centre on Saturday, once again enjoyed a variety of dancers in the annual 'Day of Dance' event organised by Chesterfield Borough Council.

Boasting a variety of dance styles, with many returning acts including Crystal Cheer & Dance and the Burlesque Madam Gaga and her girls - performing alongside new show stoppers who included Barlborough Bears, the dancers of all ages showcased skills in ballet, jazz, tango, cheer and street dance.
 
Another newcomer, The Romano Jilo Dance Group, showcased... READ MORE...
Flood Defences To Be Improved In Derbyshire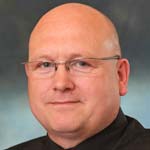 Friday 6th September 2013 As heavy rain falls today giving rise to warnings, news that flood defence improvements costing £95,000 could be carried out in the area if plans get the go ahead next week.

Derbyshire County Council's cabinet members will consider plans to reduce problems with flooding at a meeting on Tuesday 10th September, as well as a £15,000 study to look at ways of reducing flooding in Renishaw.

Councillor Dean Collins, Deputy Cabinet Member for Jobs, Economy and Transport said: "Extreme weather such as prolonged heavy rain..." READ MORE...
Panto Season Beckons In Chesterfield... Oh Yes It Does!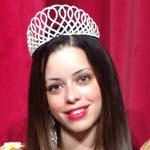 Wednesday 4th September 2013 The children may have just gone back to school but thoughts are turning to the festive season already - and that means Panto!

This year, Chesterfield's Pomegranate Theatre will play host to Paul Holman's production of Beauty and The Beast - and the star studded cast were in town yesterday to meet the press and public and get ready for what's sure to be a hit show (oh yes it is!).

Billed as the 'tale as old as time' in the famous Disney song, Beauty and The Beast is of course a story of love against the odds but... READ MORE...
Apply Now For Your Child's Secondary School Place!
Wednesday 4th September 2013 Now, they may have just gone, or are about to go, back to school, but parents of Y6 pupils will need to apply to Derbyshire County Council from next week to get their child's secondary school place for September 2014.

Year six primary school children, who were born between 1st September 2002 and 31st August 2003, will be sent information on the application process, which opens on Monday 9th September.

Applying online is the easiest method. Just visit the school admissions section... READ MORE...
Chesterfield's Community Hub Takes Shape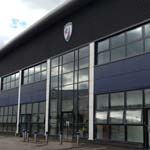 Monday 2nd September 2013 It was always to be pivotal part of the move to the Proact - and on Friday, members of the local press were given a tour of the new £1.5 million flagship Community Hub, now just two weeks away from completion.

The facility, partially funded by a grant from the Premier League Community Facility Fund, is due to open on 16th September and will provide a one-stop site for sporting activities.

Set to include a gym, a hydrotherapy pool, café, play area and... READ MORE...
Good News For Tesco Distribution Centre Workers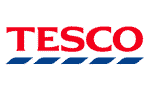 Wednesday 28th August 2013 Every job helps! Good news for local employment tonight after Tesco has confirmed that it will be keeping the Barlborough Distribution Centre open and saving 200 jobs.

Staff were told this afternoon that the retail company has now found an alternative use for the centre and will not now close in September as had been planned.

A spokeswoman for the supermarket chain has told The Chesterfield Post that, after a review of the non food businesses such as homeware and toys, which showed that many of those sales were online, a decision was taken to look at sites owned by Tesco as storage use for that arm of the business. READ MORE...
Slimmers Warned About Dangerous Weight Loss Product
Wednesday 28th August 2013 Derbyshire residents are being warned of the dangers of buying slimming products which may contain a dangerous chemical.

Following an alert from the Department of Health, Derbyshire County Council is warning anyone thinking of buying slimming aids like fat burners and food supplements, particularly over the internet, to look out for the chemical DNP (2,4 Dinitrophenol).

In Derbyshire, there are no known medical cases linked to DNP but the substance, which is an industrial chemical not fit for human consumption and illegal to use in foodstuffs, has caused three deaths nationally so far this year. READ MORE...
Call To Apply For Armed Forces Covenant Grant Scheme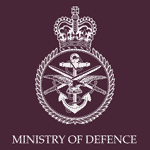 Wednesday 21st August 2013 Grants for projects that encourage local people to understand and support our Armed Forces are now available.

Derbyshire County Council has joined together with all district and borough councils in the county, as well as Derby City Council, the Chamber of Commerce and representatives of the Armed Forces, to assess local bids for funding from the national Armed Forces Community Covenant Scheme.

Suitable applications will be endorsed by the local partnership before being submitted to the Ministry of Defence. READ MORE...
Unemployment Twice Average For Derbyshire's Young People
Tuesday 20th August 2013 New figures released by Derbyshire County Council show that the unemployment rate for under 25's in the county is around twice the average - and the rate is also higher than the England average.

Derbyshire County Council's Cabinet Member for Jobs, Economy and Transport, Councillor Joan Dixon said: "Youth employment is continuing to be a real problem across the country and here in Derbyshire.

"The Coalition Government is not doing enough for young people. Many are facing an uncertain future and without a decent job are unable to even think of a home of their own." READ MORE...
Synergy Fundraiser For Orchid Male Cancer Charity At Casa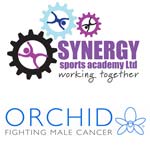 Friday 16th August 2013 A black tie event to be held next month is hoping to help promote and raise awareness of male cancer.

Synergy Sports Academy - in conjunction with Orchid male cancer charity - will be holding the evening at the Casa Hotel in September and is hoping for your support in raising vital funds for a charity that works throughout the year, to support and advise men suffering from the disease.

Synergy Sports Academy continues to work with grass roots football to develop talented young players from around Derbyshire and the... READ MORE...
Spireites Community Trust Fun Run To Aid Charities

Friday 16th August 2013 It's been announced that The Chesterfield FC Community Trust's 5K Fun Run will take place again next month.

The annual event will take place on Sunday, September 1st, with the 5k race starting at 10am and the fun run getting underway an hour later.

Money raised will go to the Chesterfield FC Community Trust and Ashgate Hospice.

The 5k race costs £12 to enter and starts at Sheepbridge with competitors running to the Proact Stadium, finishing with half a lap of the pitch. READ MORE...
Good Voice? The Lah-Di-Dah Ladies Seek Another 'Lah'!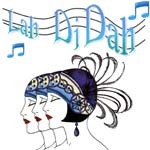 Friday 16th August 2013 'Lah Di Dah' are a Ladies Vocal Harmony group who perform regularly around Chesterfield and The Peak District, often doing a great job fundraising for Charities.

The 4 founder members of Lah Di Dah have been singing together for 4 years although their latest member (with a lot of previous experience) has been with them for just 4 weeks!

The group intends to remain small (12 at the moment) but a few new members would be more than welcome! READ MORE...
Students Do Derbyshire Proud With A Level Results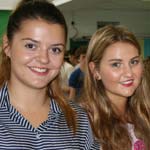 Thursday 15th August 2013 A Level students in Derbyshire continue to do the county proud, information released today shows.

Figures from all of the 28 maintained Derbyshire County Council schools and academies which offer post-16 education show that: 2,725 students received their Level 3 (A Level and equivalent) results today (Thursday 15th August); the percentage of students achieving three A* and A grades improved this year by 2.3% to 13.3% while the national percentage is reported to have fallen; the percentage of students achieving at least one of the higher grades - A*, A or B - rose by 5.9% to 68.8%; the pass rate in Derbyshire remains above the national average... READ MORE...
Cancer Charity Announce 'Light The Night' Partnership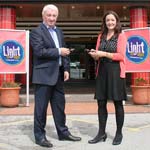 Wednesday 14th August 2013 A leading regional businessman from the sport and leisure sector, has backed a charity fundraising walk, which will be started by Sheffield's golden girl Jessica Ennis-Hill.

Dave Allen is sponsoring Weston Park Hospital Cancer Charity's 'Light the Night' event in his role as Chairman of Napoleons Casinos & Restaurants and Owlerton Greyhound Stadium.

Through the partnership, the charity will receive a generous donation to support the event. READ MORE...
Work Begins On Killamarsh Housing Scheme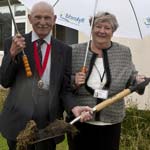 Tuesday 13th August 2013 Work to demolish post-war properties and replace them with new council homes is now underway in Killamarsh, as part of a major regeneration project in North East Derbyshire.

Dozens of tenants joined a community celebration to mark the start of construction work on The Bungalows site, off Sheffield Road - watching on as the first of their defective homes was demolished.

The £10.5m scheme is being led by North East Derbyshire District Council in partnership with its housing management company Rykneld Homes. READ MORE...
Whittington Cricket, Community And Charity Festival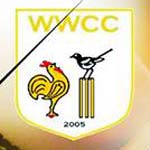 Monday 12th August 2013 - Cricket coverage sponsored by AUTOWORLD
To celebrate 60 years since Old Whittington Cricket Club was founded, there's a gala event on Brearley Park, Sunday 18th August.

The festival includes a T20 tournament but will also see the park filled with other attractions for the whole family.

The current custodians of cricket in the village, Whittington Wanderers, will be hosting the charity team from St Luke's Hospice, Crab CC. The third team in the tournament will be a special community team, Whittington... READ MORE...
Council Welcomes Watchdog Action On Quick Home Sales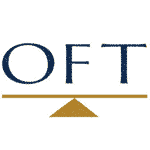 Monday 12th August 2013 Derbyshire County Council has welcomed an Office of Fair Trading (OFT) investigation into unfair business practices in the quick home sale market.

The OFT announced this week it is investigating practices by companies that left struggling homeowners tens of thousands of pounds out of pocket.

Council leaders support the OFT action and are now calling on local people to report firms that use unscrupulous tactics to get people to part with their homes at knock-down prices. READ MORE...
Only A Few Weeks Left To Try Out For Staveley MWFC Juniors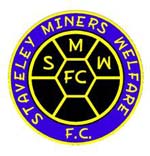 Monday 12th August 2013 - Staveley MWFC coverage sponsored by HKL Ltd
There are a only a few weeks remaining for any local junior footballers to try out for an exciting junior football opportunity to play for Staveley MWFC!

Firstly, the U15s - as they are essentially a new squad this season - are looking for a few more quality players to add to the existing core of the team, to carry on the junior successes of this successful and ambitious local football club.

If you're a parent, and think your kids are up to Staveley MWFC's demanding standards - or you're the 14 year old yourself - and you're... READ MORE...
£7.5m Investment To Boost Tourism With Pedal Power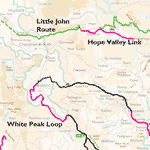 Monday 12th August 2013 Tourism in Derbyshire has been given a multi-million pound boost now a Derbyshire County Council-led project to enhance traffic-free cycle trails into the Peak District has been given the green light.
Pedal Peak is designed to put an estimated 3.5million people within reach of the Peak District National Park's cycle network - either directly by bike in less than an hour or following a short train ride.

And plans moved a step closer today when the Department for Transport announced it would stump up £5m for the project. READ MORE...
Official Spireites Partner App Keeps Fans Informed On The Go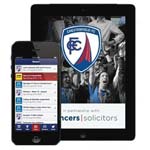 Monday 12th August 2013

As Spireites' season has kicked off so positively, keeping up to date with the latest Spireites news just got easier with the launch of the Chesterfield Football Club official partner mobile app which was released this weekend, marking the first home game (and home win) of the season, against Cheltenham.

Developed by the new Community Stand sponsors, local Chesterfield law firm, Spencers Solicitors, the free mobile app will be the go-to hub for the latest developments in the team's campaign throughout the season. READ MORE...
Residents Have Their Say On Key Gateway Artwork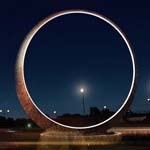 Friday 9th August 2013 Chesterfield residents are able to vote for the public artwork they would like to see at a key gateway to the town centre.

The project, led by Chesterfield Borough Council, aims to raise the profile of Chesterfield as a place to invest, visit and live.

Funding of £500,000 has been secured from Barratt Homes - who are responsible for new housing developments in the borough, including on the former Chesterfield Football Club site on Saltergate - and from the European Regional Development Fund for the project. READ MORE...
Local Mum Wendy (Body) Builds Success At 45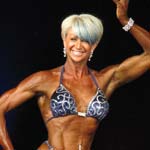 Thursday 8th August 2013 - Other Sports coverage sponsored by CASA Hotel
The old adage says that "life begins at 40" - and one local lady has certainly proved that as she took second place in a body building competition last weekend, having only taken up the discipline a year ago.

Wendy Ally, 45, of Clowne, competed in the British Natural bodybuilding Federation regional heats in Derby for the first time on Sunday and, along with her second place, earned the chance to compete in the National finals in September.

The Chesterfield Post spoke with Wendy on Monday, when she... READ MORE...
The Nenna Kind Cancer Support Centre's 1940's Evening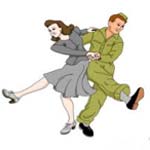 Wednesday 7th August 2013
Just like the Chesterfield Prostate Cancer Support Groups 1940's themed tea and cake celebration on Friday 9th August, the Nenna Kind Cancer Support Group is having it's own 1940's themed evening a week later - at Chesterfield FC's PROACT Stadium on Friday 16th August!

A fantastic evening of 1940's swing music, where you can enjoy supper and dancing along to the sounds of 'Swingamathing', from 7pm until midnight and, while it's not compulsory, you're all encouraged to wear 1940's costume - for which there will be a prize for the best outfit! READ MORE...
Traders Set To Move In To Chesterfield's New Market Hall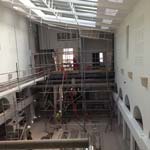 Wednesday 7th August 2013 All of the traders who were previously trading from Chesterfield's Market Hall have been offered space in the new Market Hall when it re-opens this autumn.

The iconic building, owned and operated by Chesterfield Borough Council, is due to open in October after a redevelopment which has cost £4 million in build costs.

The council has been working with traders to offer an improved shopping experience to customers new and old when the market hall opens again. Each of the potential traders were asked to present a business case setting out what... READ MORE...
1940's Tea & Cake Party In Aid Of Prostate Cancer Support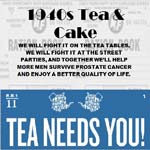 Tuesday 6th August 2013 The Chesterfield Prostate Cancer Support Group are having a 1940's themed 'Tea & Cake' celebration on Friday 9th August at Calow Community Centre, raising funds in aid of Prostate Cancer UK.

The 1940s theme came about from Charles Huggins, who in 1941, discovered and developed 'Hormone Therapy' treatment for Prostate cancer. Then in 1945, Terence Millin introduced the retropubic prostatectomy - surgery where the prostate is removed through an incision in the abdomen and both are still used to this day! The Party takes place at Calow Community Centre, Allpits Road, Calow in Chesterfield on Friday August 9th from 11am to 2pm. For more details, call 01246 201366.
Council Urges Residents To 'Have Your Say On HS2'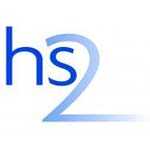 Tuesday 6th August 2013 Residents are being urged by Derbyshire County Council to have their say on the Government's plans for a high speed rail link from London, Birmingham, Leeds and Manchester (HS2).

The route travels through Derbyshire on its way from Birmingham to Leeds. A station for the East Midlands is planned for Toton, and a maintenance depot is on the cards for Staveley.

Councillor Andy Botham, Deputy Cabinet Member for Jobs, Economy and Transport said: "High Speed Rail is going to be a fantastic..." READ MORE...
Britain's Housing Recovery Evident In Chesterfield
Monday 5th August 2013 Signs of the UK housing market's "meaningful recovery" are evident in the East Midlands town of Chesterfield, according to Destination Chesterfield.

Developer Miller Homes East Midlands has described Chesterfield as being "at the top of the wish list for many couples, families and individuals looking to buy."

Miller Homes is one of a number of developers currently building more than 200 new in the borough, with more planned on a 1.94 hectare site of a former school. READ MORE...
Are You A Man, 65+? Take Ten Minutes To Save Your life!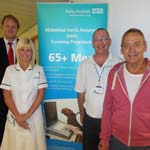 Friday 2nd August 2013 Men aged 65 and over from Derbyshire are being encouraged to come forward for life-saving screening for abdominal aortic aneurysms (also known as AAAs), as part of a national screening programme.

The aim of the NHS AAA Screening Programme is to reduce deaths from the condition by up to 50%, by encouraging men aged 65 and over to come forward for screening for this potentially life threatening condition.

In some men, as they get older, the wall of the aorta, which is the main blood vessel in the abdomen, can become weak. It can then start to... READ MORE & AUDIO...
Chesterfield Fostering Focus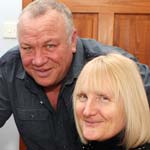 Thursday 1st August 2013 There are just under 700 children in care in Derbyshire and they all need a place to call home. That's where foster carers step in to play a vital role in a child's life.

This August sees the launch of Derbyshire County Council's first ever Chesterfield Fostering Focus and the council's fostering team will be out and about on the streets of the town talking to people about making the first steps into caring.

The team will be at the following venues: on Friday August 9th at the Action Housing Party in the Park 10am - 3pm, on Monday August 19th at... READ MORE...
New Sponsor For Staveley MWFC's News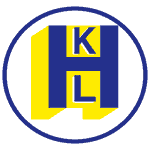 Wednesday 31st July 2013 - Staveley MWFC news sponsors - HKL Specialists Ltd
We are pleased to announce a new sponsor for the Staveley MWFC news section on the Chesterfield Post - HKL Specialists Ltd.

HKL and Staveley MWFC boss Terry Damms has expanded his backing for his club by becoming the new section sponsor for what is essentially Chesterfield's 'second' football club after the Spireites.

He has great plans for the club to move forward and has been busy reshaping things for the better after what was a turbulent last season. READ MORE...
40th Anniversary Memorial For Markham Pit Disaster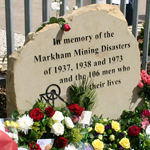 Tuesday 30th July 2013 The first two figures in a memorial to miners who lost their lives down a Derbyshire pit, along with a memorial stone next to the pit entrance, have been unveiled today during an event to mark the 40th anniversary of one of the county's worst mining tragedies.

Eighteen miners died and 11 others suffered serious injury, when the mechanical brake failed on a lift carrying them to the coalface failed at Markham Colliery on 30th July, 1973 and they plummeted to the bottom of the shaft.

It was the third disaster at the colliery following accidents READ MORE & VIDEO...
A Sports Centre For The 21st Century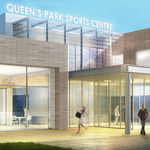 Monday 29th July 2013 We have today received images of what the proposed new Leisure Centre at Queen's Park Annexe would look like.

Currently subject to a consultation process - and the subject of debate at last week's council meeting when a 4,500 strong petition against the proposals was handed in - the new centre is expected to replace the 40 year old current facility, which the council says would cost £3million to refurbish and make good.

The first stage consultation was a huge success with 836 responses and facilities ranked in order of importance, with a 25 metre swimming pool... READ MORE...
A Record Breaking Ashover Charity Classic Car & Bike Show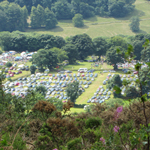 Monday 29th July 2013 Local charities are set to benefit after a record number of classic cars, bikes and enthusiasts turned up at the picturesque Ashover Show Ground, near Chesterfield, this last Sunday for an all-day rally, which has raised thousands of pounds for local charities.

Organised jointly for the third year running by the Rotary Clubs of Chesterfield, Chesterfield Scarsdale, Clay Cross and Matlock, the charities to benefit this year from the Ashover Charity Classic Car and Bike Show will be Hereditary Breast Cancer Helpline, Weston Park Cancer Charity, Hope Springs Recovery Centre - which helps local people with drugs and alcohol addiction... READ MORE...
Derbyshire County Council Appoints New Chief Executive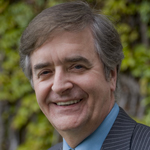 Monday 29th July 2013
Derbyshire County Council has selected Mr Ian Stephenson as its next Chief Executive.

Mr Stephenson has been temporarily covering the job following the departure of former Chief Executive, Nick Hodgson in June.

The £138,000 a year post was advertised nationally and interviews took place over two days at County Hall in Matlock on July 25th and 26th with Mr Stephenson announced as the successful candidate on Friday 26th July. READ MORE...
The Debate Over The Future Of Queen's Park Leisure Centre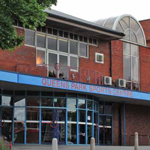 Thursday 25th July 2013

The subject of Queen's Park Leisure Centre has made many headlines in recent months - with Chesterfield Borough Council currently running a community consultation, into a proposed new 21st century health and leisure complex.

The proposed new complex would be built on the site of the derelict Queen's Park Annexe - and local campaigners are against this, suggesting alternative ways that the council could provide what they feel would be a more cost effective facility on the existing site. READ MORE & AUDIO...
'Listening To Chesterfield' - MP Toby Perkins Hits The Streets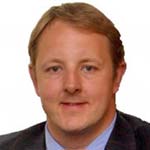 Friday 26th July 2013
Chesterfield MP Toby Perkins will be 'Listening to Chesterfield' in a big way this summer - hoping to meet and hear from 10,000 people across Chesterfield in a huge programme of listening street surgeries.

The MP, local Councillors and his team will take to the streets over the parliamentary recess in events in every single ward in his Chesterfield constituency, asking residents about issues as diverse as their experiences of the NHS and the recent benefit reforms, to plans for new developments in the town centre and the changes to school holiday permissions. READ MORE...
Derbyshire Fire & Rescue Recruiting Reserve Fire Crew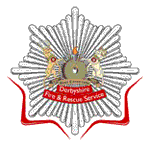 Wednesday 24th July 2013

With possible industrial action looming for the Fire Service Union, local Fire Crew bosses have initiated contingency plans which mean that they are looking to recruit reserve fire crews who would serve in the advent of strike action.

A statement issued by Derbyshire Fire and Rescue Service today says, "The Fire Brigades Union (FBU) is currently balloting its members regarding industrial action over their dispute with the Government on Pension Reform. This ballot is due to close on the 29th August 2013." READ MORE...
The Late Cllr Reynolds Honoured With Footpath Renaming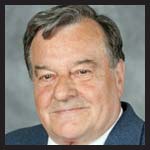 Wednesday 24th July 2013 A footpath in St. Helen's has been renamed 'Reynolds Way' in memory of the late Cllr Trevor Reynolds, a local community activist.

Reynolds' Way, linking Newland Dale with Highfield Road, had fallen into a dilapidated state in recent years. Former Chesterfield Borough Labour councillor, Trevor Reynolds, had campaigned long and hard to secure investment to tidy up the trail.

Unfortunately Trevor, who died in 2011, was unable to see the fruits of his labours - but the local community backed a bid to rename the route... READ MORE...
Were You A Chesterfield 'Dirty Stop Out' In the '80s?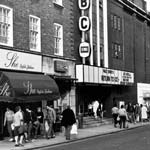 Tuesday 23rd July 2013 A book that has already successfully reunited hundreds of old friends and amassed over 2,500 followers on Facebook goes on sale this week.
 
As we reported previously, the 'Dirty Stop Out's Guide to 1980s Chesterfield' has been put together by local author Neil Anderson, a former Manor School and Chesterfield School pupil who grew up in the town in the era.

Interest in his project quickly snowballed after he launched a Facebook group so people could share photos and memories. READ MORE...
Consultation Continues On Queen's Park Sports Centre Plans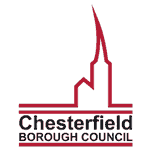 Monday 22nd July 2013 The second phase of the public consultation into plans by Chesterfield Borough Council to build a replacement Queen's Park Sports Centre is to begin.

More than 800 people responded to the first stage of a public consultation, which happened between 24th May and 14th June, (as previously reported HERE) and asked centre users, sports clubs and residents what facilities the new centre should have. 
 
The top five facilities requested were: 25 metre swimming pool; Multi-purpose sports hall; Gym/fitness suite; Children's water fun area; Learner pool. READ MORE...
Frankie The Singing Dog 'Leads' The Way At Church Service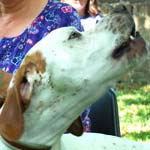 Monday 22nd July 2013 Last week may have seen the hottest day of the year so far in most parts of the UK but, several important guests at Sunday morning's special open-air service at All Saints Church, Ashover, turned up wearing fur coats!

The VIPs (that's Very Important Pets), were attending a special celebration for animals of all shapes, colours and sizes, as well as their human owners.

Church members without a pet were encouraged to bring a cuddly toy and so, the service went ahead with various live dogs and frequent... READ MORE...
MP Provides Food For Thought For Hospital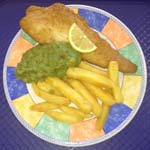 Friday 19th July 2013
After a report identified some weaknesses within Chesterfield Royal Hospital's food service for patients, Chesterfield MP Toby Perkins today went along to see for himself how patients receive their food on wards - and sample a lunch to see the standard of food served.

The Care Quality Commission (CQC), who regulate and inspect GP's surgeries and hospitals, issued a report after visiting the Calow site, served Chesterfield Royal Hospital with a notice to improve after they said that patients were "not fully protected against risks of inadequate nutrition and dehydration". READ MORE & AUDIO...
Chesterfield MP Toby Perkins To Address Meeting Of CCTN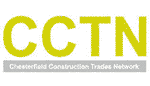 Friday 19th July 2013
Toby Perkins, MP for Chesterfield and Shadow Small Business Minister, will be addressing the meeting of the Chesterfield Construction Trades Network today, between 3.00pm and 5.00pm, at Chesterfield FC's PROACT Stadium.

Mr Perkins will also be fielding questions from the floor and listening to the concerns of local tradespeople.
Attendees can air their views on what is happening to the construction industry in Chesterfield at the moment. Maybe a bad experience with a main contractor? Finding it difficult to attract suitably qualified/experienced workers? Is enough being done to create opportunities for the tradesperson in Chesterfield? READ MORE...
Jobs Boost In Chesterfield With NHS Recruitment Campaign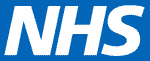 Thursday 18th July 2013 The NHS is providing a jobs boost with a major recruitment open day at Chesterfield Football Club organised by Derbyshire Community Health Services (DCHS) NHS Trust.

The recruitment open day on Wednesday, July 24th - from 10.00am until 8pm - will offer scores of job opportunities in the local Chesterfield area to join Derbyshire Community Health Services NHS Trust's 5,000 - strong staff, caring for patients across the county.

DCHS NHS Trust is one of only a small number of specialist community Trusts in the country providing a broad range of services from children's and adult care to older people's care and older people's... READ MORE...
Pay-As-You-Go Driving Comes To Derbyshire!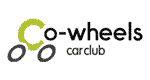 Thursday 18th July 2013 Secretary of State and MP for Derby Dales, Patrick McLoughlin, is to attend Co-wheels Car Club launch event at Newholme Hospital, Bakewell on Thursday 25th July at 10.30am.

Co-wheels have contracted with Derbyshire Community Health Services (DCHS) NHS Trust to provide 10 pool cars for use by hospital staff at six sites across the county - Chesterfield, Bakewell, Belper, Clay Cross Hospital, Church View (Clay Cross) and Darley Dale. Outside office hours these cars will be available to the general public. READ MORE...
Different Type Of 'Boot' For Staveley MWFC At Car Boot Sale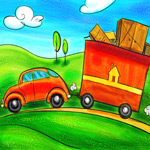 Thursday 18th July 2013
Staveley MWFC are holding their inaugural Car Boot Sale at their Inkersall Road ground in Staveley on Saturday 20th July, starting at 11am.

The sale is FREE for buyers and, to make things even more comfortable in the hot weather, the club house café and bar will be open all day to refresh you with a nice cold beer and a burger!

There is a £5 charge for 'Car Booters' and the sale will be taking place around the pitch perimeter. There is also plenty of FREE parking... READ MORE...
Hero Soldier Visits Local Firm For Afternoon Tea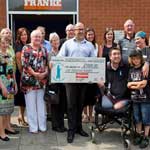 Wednesday 17th July 2013 Ben Parkinson MBE, Ambassador Patron for www.pilgrimbandits.org, was guest of honour at Franke Sissons 'get-to-know-us' afternoon tea on Friday 12th July in Chesterfield.

The horrendously injured soldier, who has both survived and continued to make amazing progress, following an IED explosion in Helmand Province, Afghanistan in 2006, visited Chesterfield to learn more about Franke Sissons' steel manufacturing business and the other charities and causes the local company supports.

As a memento of his visit, staff at the Company designed... READ MORE...
Councillor Calls For Cricket To Inspire Active Lifestyles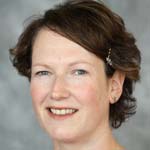 Wednesday 17th July 2013 - Cricket coverage sponsored by AUTOWORLD
The four day cricket match between Derbyshire and Yorkshire at Queen's Park, Chesterfield this week, will be attended by 500 local school children.

The juniors will form a guard of honour as the players enter the field, receive a talk regarding the values and history of the game, play Kwik Cricket on the field during the interval and gain autograph opportunities with players.

Councillor Amanda Serjeant, Chesterfield Borough Council's Executive Member for Leisure, Culture and Tourism, hopes attending the match... READ MORE...
4 Lucky Winners Of Our Chesterfield Cricket Ticket Competition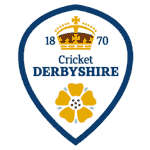 Monday 15th July 2013 - Cricket coverage sponsored by AUTOWORLD
We now have the 4 lucky winners of our Free Pair of Tickets Competition for either Derbyshire's LV= County Championship game v Yorkshire or the Friends Life t20 game v Durham during this week's Chesterfield Festival of Cricket at Queen's Park, Chesterfield.

They are B Woodhead of Walton and S Waller of Grassmoor who both chose the t20 Durham game on Sunday 21st July and J Sockett of Chesterfield and G Biggs who both went for the 4 day game against Yorkshire starting on Wednesday 17th July. Congratulations to those four and thank you for all your entries... READ MORE...
Chesterfield Man Graduates As Royal Air Force Officer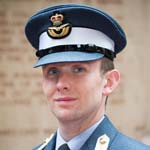 Saturday 13th July 2013 As Chesterfield begins festivities today at the Staveley Armed Forces Weekend, news this week of a newly-qualified Royal Air Force Officer from Chesterfield, who is flying high after recently graduating from a prestigious military academy.

James Bown, 23, graduated as a Flying Officer from Initial Officer Training Course (IOTC) 31 at the Officer and Aircrew Cadet Training Unit at Royal Air Force College Cranwell, near Sleaford in Lincolnshire.

James joined 29 other cadets, including representatives from... READ MORE...
Business Secretary Rt Hon Dr Vince Cable To Visit Chesterfield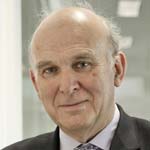 Friday 12th July 2013 The Rt Hon Dr Vince Cable MP - the Secretary of State for Business, Skills and Innovation - will meet business leaders from Chesterfield at an exclusive dinner at Chesterfield FC's Proact Stadium from 6.30pm on Saturday 13th July.

Dr Cable - who is responsible for the Coalition Government's business brief - will deliver a keynote speech before taking questions from delegates during an interactive Q&A.

The event will give Midland businesses the opportunity to... READ MORE...
MP Urges Locals To Back Staveley Armed Forces Weekend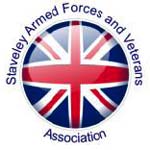 Tuesday 9th July 2013 Chesterfield MP Toby Perkins is mustering the public to join him in celebrating the work of armed service personnel, past and present, at the annual Staveley Armed Forces Weekend.

Taking place in Poolsbrook Country Park on Saturday 13th and Sunday 14th July, organisers, Staveley Armed Forces and Veterans Association, say this year's event promises to be their biggest yet, with the highlight a flypast from a World War II Dakota aircraft on both days.

Saturday begins with a military parade led by a brass band to the... READ MORE...
Loads Of Legends As Teams Named For Charity Cricket Match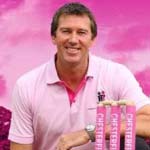 Thursday 11th July 2013 - Cricket coverage sponsored by AUTOWORLD
Aussie Legend Glenn McGrath has named a side packed with former Australia and England internationals as Derbyshire Legend Kim Barnett leads a Cricket Derbyshire side containing a further array of club legends for Monday's 'Chesterfield Turns Pink' Charity Twenty20.

While Damian Martyn. Ian Harvey, Phil Jacques and Jason Gillespie lead the Aussie contingent alongside captain McGrath, Yorkshire and England favourite Darren Gough will also be rolling back the years for the BuyMobiles.net McGrath Foundation XI. READ MORE...
Sophie Adds Queen's Scout Award To Her Many Achievements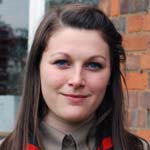 Thursday 11th July 2013 Not content with the challenge of studying for her A Levels, an adventurous student at Ockbrook School has now added the Queen's Scout Award to her long list of personal achievements.

17 year old Sophie Martin from Alfreton is the first member of Alfreton District to achieve the coveted Queen's Scout Award. Sophie has already received her Gold Duke of Edinburgh Award and has been busy fitting all her adventures around studying for four A Levels.

A very proud and excited Sophie received her honours from... READ MORE...
'Owzat For A Great Set Of Pink Wheels!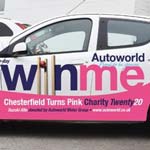 Tuesday 9th July 2013 Chesterfield Auto Retailer, Autoworld Suzuki - has entered into the spirit of the Chesterfield Turns Pink Twenty20 - by donating a pink car!

Chesterfield will turn pink on Monday 15th July, as Australian cricket legend Glenn McGrath spearheads a star-studded charity Twenty20 line-up in support of the McGrath Foundation, the Cricket Derbyshire Community Foundation and Breast Cancer Care.

And supporters, both at the ground and during the build-up, now have an opportunity to win a brand new Pink Suzuki Alto, with raffle tickets to be sold... READ MORE...
40 Jobs And £0.5 Million Investment Comes To Chesterfield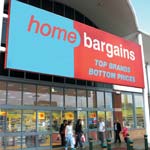 Tuesday 9th July 2013 Britain may be in the grip of a recession but once again, Chesterfield has proved it has economic potential with the announcement this morning that Home Bargains is investing approximately £500,000 in a new store in town, which will open its doors on Saturday, 13th July.

The top brand, bottom price retailer is creating up to 40 new jobs in the community, with its latest store located on Lordsmill Street adjacent to TKMaxx.

This will be the third store to open in Derbyshire, joining more than 300 others across the UK. With plans to open another 50 stores throughout the... READ MORE...
Giving Carers Care - Chesterfield 'Angels' Hit 1 Year Mark
Monday 8th July 2013 They are the hidden army within Derbyshire - in fact, throughout the UK. 112,000 people in our county care for someone they love - someone with an illness or a disability, and many of those will be elderly or infirm themselves.

Sadly, many of those will at some point struggle to cope with 'coping', but many will remain too proud to seek help, and become ill themselves. Many of that number are not registered, believing that it is his or her 'duty' to care for someone close.

One year ago, an organisation was set up in Chesterfield to... READ MORE...