LOCAL CHESTERFIELD NEWS, SPORTS NEWS, COMMUNITY & CHARITY NEWS,
LEISURE NEWS AND REVIEWS, PUBLIC SERVICES
LATEST NEWS





6 BANNED FROM TOWN CENTRE, 1 ARRESTED AFTER ANTI-SOCIAL BEHAVIOUR REPORTS

Six men were banned for two days, and one man arrested and charged for breaching that ban, following reports of anti-social behaviour around the bus stops on New Beetwell Street.

It followed calls about a large group of people had gathered near to the escalator and entrance to The Pavements shopping centre at around 11.30am on Monday, February 27th.
Six men, aged between...

READ MORE...






SPORTS NEWS





CALDWELL - "I STILL BELIEVE!" BRISTOL ROVERS PREVIEW AND DIMAIO INTERVIEW

Just prior to travelling south to take on Bristol Rovers, both Chesterfild FC Manager Gary Caldwell and Chesterfield born defender Connor Dimaio spoke with local media.

Caldwell said he had been delighted with much of Tuesday night's 3-3 draw at home to Peterborough but stressed that there was still work to do if Chesterfield are to retain their league one status.
"I was delighted with a..."

READ MORE & AUDIO...





STAVELEY MWFC'S EXCITING NEW INVESTMENT FOR CLUB & COMMUNITY

Toolstation NCEL Premier Division football club Staveley MWFC have announced the formalisation of plans for the Club to pursue the laying of a '3G' artificial pitch at Inkersall Road in time for the commencement of the 2018/2019 playing season.

The plans will aid the local community of Staveley and further afield, by providing both training and football match availability throughout the year.

Staveley is a robust area, full of both young (and old) male and female footballers, all of whom the club's Chairman Terry Damms believes deserve...

READ MORE...

PEDAL POWER COMES TO CHESTERFIELD WITH WOMEN'S TOUR 2017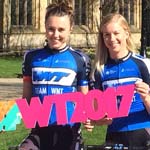 Thursday 16th March 2017
Wednesday saw the launch of Stage Four of the Women's Cycle Tour in Chesterfield.

Attended by competitors and Councillors, the event showcased just why this stage of the tour, which travels through scenic parts of the Peak District, commands such interest.

This stage of The Women's Tour will be held in Derbyshire on Saturday 10th June 2017. The 81-mile race will begin and end in Chesterfield and visit areas including the Derbyshire Peak District, Wirksworth, Belper... READ MORE & AUDIO...
OTHER RECENT NEWS STORIES

This Weeks Chesterfield Cinema Listings (17th - 23rd March)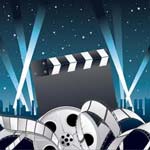 Friday 17th March 2017

Find all this week's Chesterfield Cineworld Cinema listings here.

Whether you fancy the latest releases, or 'catching that film you really want to see on the big screen but haven't managed to get to yet', some Special Events and Advance Screenings, or the kids fancy a traditional 'Saturday Morning film' for just a quid (including fun and games) - you'll find it all here.

READ MORE...
Cathy Wants To Share Her Secret To Weight Loss Success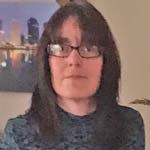 Saturday 24th December 2016 To celebrate the start of 2017, a slimming expert from Chesterfield is sharing her secret for successful slimming to help local people make their healthy New Year's resolutions a reality.

Two years ago as a busy working mum of two, Cathy could not bare to watch the scales keep creeping up anymore, "I found I used to wear large baggy clothes to hide my size" she shares.

"After suffering a Slap Tear in my shoulder, it stopped me from attending my local gym and from doing the day to day chores, which caused even..." READ MORE...
Kelly Said "No" To Dieting - And Dropped 3 Dress Sizes!!!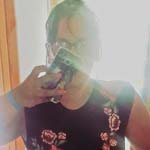 Saturday 24th December 2016 A slimmer who transformed her life by dropping 3 dress sizes is using her success to shape a whole new career helping other people change their lives and achieve their weight loss dreams too.

Kelly decided to join Slimming World after she could no longer fit into her size 18 clothes! "I wasn't going shopping unless it was for clothes a size smaller. So I made the decision to join Slimming World.

"I was excited, but very nervous. Literally having tried every fad diet under the sun - with little or no results! I was very apprehensive..." READ MORE...
No Need To Pretend Anymore - I Can Now Say I Like Who I Am!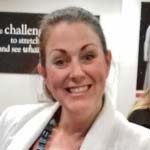 Saturday 24th December 2016 Slimmer Niki, who transformed her life by losing over 4 stone, is using her success to shape a whole new career helping other people change their lives and achieve their weight loss dreams too.

Before her journey began, Niki's weight was something that she tried not to acknowledge as it crept up and up, "I was stuck in a rut and food was my comfort and my enemy all rolled into one.

"I came across as confident, but inside, I was full of doubt. It was all pretence. The jolly persona, the painted on smile - people would never have..." READ MORE...
A Look Back On The First Year Of 'Feeding Derbyshire'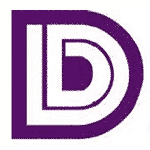 Thursday 15th December 2016
Organisations working to tackle food poverty and social isolation met this week to showcase projects across Derbyshire.

Representatives from food banks, super kitchens, breakfast clubs and anti-poverty groups got together for Feeding Derbyshire - One Year On.

Feeding Derbyshire is a Derbyshire County Council project aimed at finding sustainable solutions to food poverty and surplus food as well as helping to feed people struggling with low incomes, debt and benefit delays... READ MORE...
Staveley MWFC's Club House Is Open For Parties & Functions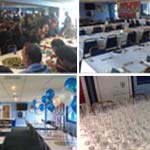 Monday 31st October 2016 The beautifully appointed Club House at Staveley MWFC's Inkersall Road Football Ground is now available to book as the perfect venue for your Party or Function.

Extensively refurbished and modernised, it's the ideal place to stage your event - from a children's birthday party through to a Wedding Reception.

Catering for buffets (hot or cold) through to 3 course dinners and fully licensed, the Club House allows space for a dance floor and DJ/Band stage to add to your events options... READ MORE...
JOB VACANCY: Lead Hand Fabricator / Manager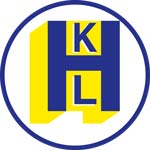 Saturday 29th October 2016 HKL Specialists Ltd are seeking a Lead Hand Fabricator / Manager to complement their exisiting team at HKL's fabrication facility at Huthwaite, NG17 2JT.
Experience in the fabrication of aluminium curtain wall / doors and using Aluprof / Kawneer / Raynaers would be an advantage.

Working at HKL Specialists Ltd is a great opportunity to develop both yours and the firm's future. Send your CV in the first instance by email to M.D. Terry Damms at terry@hklspecialists.co.uk
Job Vacancy - Transport Manager, Chesterfield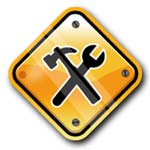 Thursday 13th October 2016 Construction Supplies and Consumables Ltd require a Transport Manager to work in Chesterfield.

The position carries a Salary of £26k + Bonus and applicants will have 3 years of experience.

Organising and co-ordinating a fleet of 30 HGV vehicles and drivers for deliveries and collections throughout the UK, the applicant must have a good knowledge of the UK road network, Vehicle specifications including weights and VOSA regulations and must provide 2 work references and 1 personal reference... READ MORE...
Job Vacancy - Part Time Stylist Required In Staveley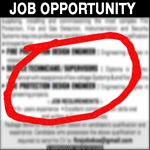 Monday 10th October 2016


A part-time stylist is required for a busy, friendly salon in Staveley, Chesterfield.

Elegance Hair and Beauty, at 94b, Middlecroft Road in Staveley are looking for an enthusiastic hard working stylist to become part of their team.


Please call Amanda on 01246 476149 for more information.
Derbyshire GCSE Students Buck National Trend
Saturday 27th August 2016 GCSE students in Derbyshire have done their county proud by bucking the national downward trend and achieving an improvement in their grades.

Nationally, this year's results have shown the biggest ever year-on-year decline - down to the lowest level since 2008. But provisional results show that 62% of Year 11 students in Derbyshire achieved grades A* to C in English and Maths - an increase of 3% from last year. 

More than 7,500 students across the county's 45 secondary... READ MORE...
JOB VACANCY: Car Valeters Required In Chesterfield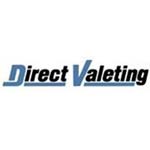 Direct Valeting Limited, working alongside Perry's Vauxhall, requires Valeters in Chesterfield to valet and clean cars to a hogh standard.



Experience is preferred. Applicants of all ages, male and female are welcome. Applicants must hold a full driving license.

If you meet these requirements and would like to know more, please contact Direct Valeting on (01782) 753120 or email blightfoot@directvaleting.co.uk.
'Twiddle Muffs' Are Comforting Elderly Living With Dementia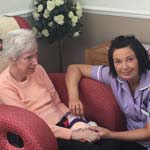 Tuesday 10th May 2016 'Twiddle Muffs' are providing a "calming and relaxing influence" for elderly residents living with dementia at Barnfield Care Home, in Chesterfield.

The furry hand warmers have been adorned with ribbons, buttons and textured fabrics for residents to twiddle in their hands.

The creations have been a hit - as those living with dementia often have restless hands and respond well to keeping them occupied, according to Barnfield's home manager Andrea Broadhead... READ MORE...
Police Ask Children's Home Abuse Victims To Contact Them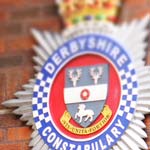 Friday 8th April 2016 Derbyshire police are appealing for victims of alleged abuse at two children's homes to contact them.

Derbyshire Constabulary is carrying out an investigation into alleged abuse that took place at Greenacre's children's home in Clay Cross and Lindenhurst children's home in Chesterfield between 1983 and the early 1990's. Two men aged 69 and 61 have been arrested in connection with the investigation and are currently on police bail. Officers investigating would like to hear from anyone who attended either children's home and may have been a victim of abuse between these dates. Anyone with information is asked to contact Derbyshire police on 101.
Labour PCC Candidate For Derbyshire Launches Campaign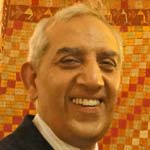 Monday 21st March 2016 Hardyal Dhindsa, Labour's Police and Crime Commissioner Candidate for Derbyshire, has launched his campaign at a dinner attended by supporters from throughout the County and some senior Parliamentarians.

Over 120 people joined Mr Dhindsa at Derby's Slice of India restaurant on 18th March, including Shadow Cabinet Minister without Portfolio; Leicester South MP Jon Ashworth, Chesterfield MP Toby Perkins who is Shadow Minister for Defence Procurement and Lord Willy Bach who is standing as the Labour Party PCC Candidate in Leicestershire... READ MORE...
A £1.17m Lottery Boost For Barrow Hill Railway Roundhouse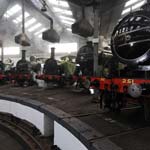 Thursday 17th March 2016 Britain's only surviving operational railway roundhouse is set for a major revamp after the Heritage Lottery Fund (HLF) confirmed funding of £1,170,600.

The money will be used to repair and refurbish Barrow Hill Roundhouse in Derbyshire, transforming it into a nationally-important museum.

A new entrance, shop and cafe will be created alongside high quality new visitor facilities, a dedicated learning and meeting space and a conservation workshop. A wide range of learning, training and skills activities will accompany... READ MORE...
A Look Ahead To The 2016 Crabbie's Grand National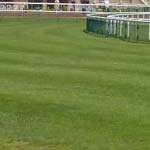 Monday 14th March 2016 Horse racing in the new year so far has been a spectacular display of form and stamina, with the win of Ziga Boy still fresh in many people's minds after his exceptional run at the Doncaster based Sky Bet Chase, held on the 30th January.

Having won a month prior, the seven year old grey gelding had been tipped to win this time round, and did not disappointment spectators.

Although the competition was battled out in trying conditions, and there were many challengers edging closer to stealing the victory from him... READ MORE...
Stagecoach Supports Disabled Access Day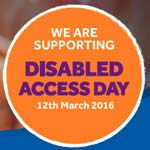 Thursday 10th March 2016 Stagecoach Yorkshire will be joining hundreds of venues and companies across the UK to support Disabled Access Day.

The second annual Disabled Access Day on Saturday 12th March aims to encourage disabled people, their friends and families to visit somewhere new, whether that's a coffee shop, cinema, museum or sports centre.

Stagecoach will be contacting local disability groups across South Yorkshire and North Derbyshire to highlight the facilities and options already available to make bus travel as easy as possible for all customers... READ MORE...
Mr Robert Gillatt, 1945 - 2016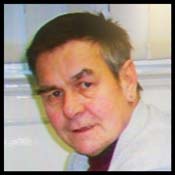 Robert Gillatt - aged 71


Robert Gillatt - born 23/01/1945 - died 24/02/2016 at Chesterfield Royal Hospital.
There will be a service at Chesterfield Crematorium on
Thursday 10th March, at 13.30.
Police Praise BHS Staff Who Helped Find Missing 20 Year Old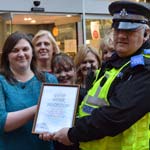 Monday 15th February 2016 Police in Chesterfield have praised staff at a department store for their help in finding a vulnerable young man who had got lost in the town centre.

The 20-year-old, who suffers with learning difficulties, was shopping in BHS on Vicar Lane with his mum back in December. He left without telling her where he had gone and she was very concerned about his safety, so asked in the store if anyone had seen him.

The BHS team used the Shop Watch system to alert the police... READ MORE...
Local Man Honoured For 'Outstanding Contribution' To Charity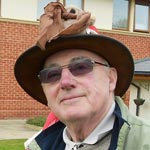 Thursday 29th October 2015 A local devoted father, who helped rebuild his son's life following a devastating brain injury, has been shortlisted for a national award for his dedication to helping other families affected.

Peter Shaw, 78 and from Chesterfield, is one of just three people from across the UK to be recognised at an national awards ceremony for The Stephen McAleese Outstanding Contribution to Headway Award for devoting 14 years service to local brain injury charity, Headway North Derbyshire.

Peter was introduced to the local charity three years after his... READ MORE...
1890 (Chesterfield) Squadron Have A New Home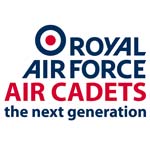 Friday 2nd October 2015
The Air Training Corp's (ATC) 1890 (Dronfield) Squadron have a new training centre on Hartington Road, Dronfield and hope to attract new recruits to join them.

The Cadets' new training centre was officially opened on 30th September by Air Commodore Dawn McCafferty RAFR, the Commandant of the Air Cadet Organisation, and was an opportunity for guests to see a series of Cadet award presentations, and to witness the unveiling of a plaque formally opening the new building. READ MORE...
'The Only Way Is Chesterfield College' For 1,000s Of Students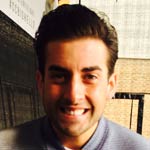 Monday 14th September 2015 Thousands of students packed into the grounds outside Chesterfield College last Friday, as the main campus welcomed it's new - and returning - students in style, unveiling it's inaugral 'Big Hello' event.

Alongside free food, stalls, and live music from local bands and DJ's from DCAS, the youngsters were treated to a visit from TOWIE's James Argent - AKA 'Arg', and several Chesterfield FC first teamers - in the shape of Sam Hird, Ollie Banks and Alex Cairns (and Chester the mascot)

The afternoon, organised by the college, was a... READ MORE & AUDIO...
Business Opportunity Available Now In Your Area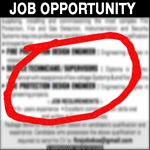 Saturday 12th July 2015 We are looking for both full and part time distribution agents to deliver and collect catalogues locally. No experience or skills are required for this position

This is a perfect opportunity for somebody looking for a brighter future.

This role has a high income potential from £200 - £2000 per month (pro rata), with additional benefits to individuals who are hard-working and driven by success. You can now make money online using social media sites such as Facebook, Twitter etc. Your Work ethic and Ambition determine your income. Full & Part... READ MORE...
Security Advice For Homeowners After Thefts In Duckmanton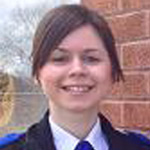 Thursday 27th August 2015 Residents living on the Chesterfield East Safer Neighbourhood beat are being encouraged to protect their property from thieves.

In recent weeks, police have received reports of property being stolen from vehicles, sheds and garages in the Long Duckmanton area.

Following the thefts on St Peter's Close, Cherry Tree Drive and Rectory Close, PCSO Charlotte Platts is asking residents to consider the security of their own home, vehicle and outbuildings... READ MORE...
Stott Grace (Nee Maskery) 1918 - 2015
Grace Stott, (Granddaughter of Thomas Buck & Mary Ann nee Palfreyman)
21st November 1918 - 26th June 2015
Aged 96 yrs 7months
Died peacefully at 7.30am at Queens Medical, Nottingham

The funeral was held on Wednesday 29th July at 11.40am at Wilford Hill Crematorium, Nottingham.

There were no flowers by request, and all donations are to be made payable to S. Mullins, 16 Westmoor Road, Birmingham Common, Chesterfield, S43 1PT. This is to help further their commemoration work, remembering the deceased soldier's of Birmingham.
Spireites' Memorial Garden Celebration Event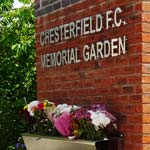 Tuesday 28th July 2015 The superb Spireites Memorial Garden, located adjacent to the Hub behind the East Stand at the Proact Stadium, is nearing its first anniversary and to mark the occasion, a celebration evening is being held.

The first of what is set to become an annual event will celebrate the lives of Chesterfield FC supporters and players who've passed away. The event, expected to last around 45 minutes, is free and open to all to attend.

The names of players and supporters who've passed away in the last year will be read out in what is aimed at being an uplifting and celebratory event... READ MORE...
Bus Timetable Changes To Improve Service Punctuality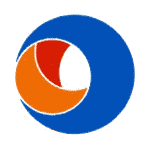 Wednesday 15th July 2015 Changes to bus services to improve punctuality and reliability will be introduced by Stagecoach in Chesterfield this month following customer feedback.

From Sunday 26th July, Service 10 will have a revised timetable during morning and afternoon peak times on Mondays to Fridays. The early morning and late afternoon timetable on Saturdays will also be revised.

Buses on Service 25 will be co-ordinated with the 43, 44, 44A, 50 and 50A providing passengers with a seven to eight minute frequency between... READ MORE...
Heavy Plant Mobile Welder / Fabricator / Field Service Engineer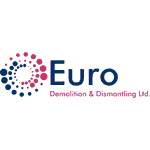 Friday 10th July 2015 Euro Demolition and Dismantling Ltd are seeking a Heavy Plant Mobile Welder / Fabricator / Field Service Engineer.

Predominately site based duties throughout the Midlands Region. Must be able to work within a small team, be self motivated and willing to work flexible hours. Vehicle and Welding Equipment supplied. Excellent Rate of Pay.
HEAVY PLANT EXPERIENCE IS ESSENTIAL.

For further details, please contact Mr Keith Booth, Euro Demolition & Dismantling Ltd on tel: 01283 821028 / 07969 604525.
Crematorium Hosts Open Day And Service Of Remembrance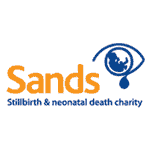 Monday 22nd June 2015
Chesterfield residents have the opportunity to look behind the scenes at their local crematorium.

The open day takes place at Chesterfield and District Crematorium on Sunday 28th June from 11am to 1pm.

Visitors can have a look behind the scenes at the workings of the crematorium which is managed by a joint committee on behalf of Bolsover District Council, Chesterfield Borough Council and North East Derbyshire... READ MORE...
Derventio Housing Trust Seek Senior Healthy Futures Worker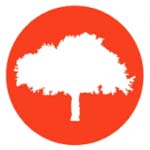 Monday 22nd June 2015 Derventio Housing Trust are looking for an individual to provide direct intensive support to service users, with a history of poor health and frequent hospital admissions, working closely and strategically with health partners to ensure appropriate discharge from hospital and a coordinated after service.

The Senior Healthy Futures Worker position is for 40 hours per week - Possible Job Share Available. Fixed term FROM 1ST September 2015 UNTIL 31ST MARCH 2016 (secondments considered with current employer's approval), salary band £20,000 to £22,500 pa based on experience and qualifications. READ MORE...
New 'Wingers' On Show At Staveley MWFC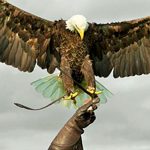 Wednesday 17th June 2015 - Staveley MWFC coverage sponsored by HKL Ltd
As part of an ongoing programme of providing events, live entertainment and shows to engage and entertain the local community, Staveley MWFC are delighted to be able to announce a Birds of Prey show at Inkersall Road.

Staveley MWFC welcome 'The Birds Of Prey' show to their Inkersall Road ground on Sunday 28th June 2015.

With a mid-morning and mid afternoon flight demonstration of various Eagles and Vultures and a static demonstration of a variety of other hawks... READ MORE...
An Invite To The Spinney Care Home Open Day 'Tea Party'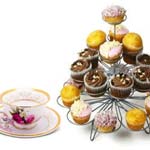 Monday 15th June 2015

You are personally invited to attend a free open day event, at The Spinney Care Home in Brimington.

They are having a tea party, tea and cakes will be available from 1pm to 3.30pm on Friday 19th June.

The Spinney Care Home is located at Woodlands, Lansdowne road, Brimington S43 1BE. For more information please call: (01629) 537530
Race For Life Chesterfield Returns To Raise Vital Funds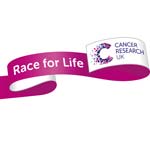 Tuesday 9th June 2015 More than 1,600 people are expected to walk, jog and run through Chesterfield town centre on Sunday (14th June) for Cancer Research's Race for Life.

As in previous years, some car parks and roads will be closed for periods of the day while the race takes place in the town centre.

To enable the event to run smoothly, Chesterfield Borough Council will temporarily close: Queens Park North car park, Rose Hill car park and Albion Road car park. In addition, Soresby Street car park will open only for... READ MORE...
A Guide To Royal Ascot 2015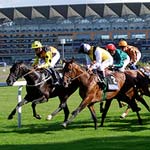 Monday 1st June 2015 The UK has its fair share of special events in the horse racing world, but one of the most exciting and luxurious is Royal Ascot.

Taking place between Tuesday 16th - Saturday 20th June, this five-day long event is the most valuable race meetings in the country.

As well as six races per day, Royal Ascot is all about fashion, fine dining and fascinators, and even earns a visit from the Queen and her family. This is definitely not an experience to miss, so here is a guide to the event, the races and how to make the most of this momentous week. READ MORE...
NDVA SEEK PART TIME DEVELOPMENT WORKER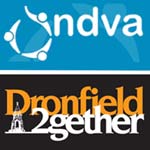 Thursday 28th May 2015
NDVA are seeking an enthusiastic and energetic person with excellent communication skills to work with local people to identify and develop individual and community skills, assets and opportunities, generate aspiration, confidence and create a happier and healthier town through empowerment and active participation.

Salary - £19,733 pro rata 22.5 hours, plus 5% pension contribution, 1 year minimum contract (poss 1 year extension), Flexible work base, based in Dronfield and surrounding area. READ MORE...
Stagecoach Chesterfield Launches Annual Green Week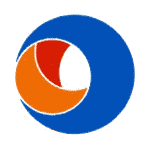 Wednesday 27th May 2015 Stagecoach in Chesterfield today announced plans for its seventh annual Green Week programme with a call for joint action to tackle the growing challenge of climate change.

The company, which operates bus services across North Derbyshire, is planning a series of events between 1st and 5th June.

During the week-long programme of activities, part of a wider Stagecoach Group initiative, Stagecoach in Chesterfield will encourage employees and customers to continue driving forward the green agenda through the Group's... READ MORE...
The Burlington Opens In Chesterfield After £300k Investment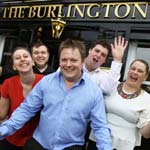 Tuesday 26th May 2015 A brand new pub has opened in Chesterfield following a £300,000 investment of the building. The Burlington, which has been named after the street on which it resides, opened its doors on Friday 22nd May for a celebratory launch party.

The pub, which sits next door to Chesterfield's famous Crooked Spire, will create three new positions for local people in addition to retaining existing staff. It has opened as a traditional town centre pub offering its customers a warm welcome, great value food, cask and craft ales, fantastic sports viewing facilities and music led entertainment at weekends. READ MORE & AUDIO...
FULL TIME SALES ADMINISTRATOR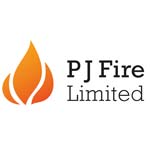 Friday 22nd May 2015

PJ Fire Ltd, Chesterfield, require a Full Time Sales Administrator, initially for 3 months to cover Maternity Leave, however, due to increasing sales the position could become permanent.

Applicants must have a good working knowledge of Microsoft Office and have a confident friendly telephone manner.

To apply please send a CV and covering letter to janeaskham@pjfire.co.uk
Bolsover District Council Staff Row 100 Miles For Charity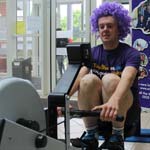 Thursday 21st May 2015 Staff from Bolsover District Council rowed 100 miles in 12 hours recently as part of a 'Strokes for Stroke' event on 18 May 2015 to mark the Stroke Association's 'Action on Stroke Month'.

After 12 hours of blood, sweat and tears, the 20 members of staff - who were in teams of four/five - successfully achieved the target and rowed 100.5miles in the allocated time.

The event - a partnership between Bolsover District Council, Stroke Association, DCHS Integrated Wellbeing Service, DAAS (Derbyshire... READ MORE...
Chesterfield Scarsdale Rotary Gets Down To 'Brass Tax'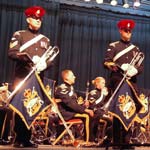 Tuesday 19th May 2015

Chesterfield Scarsdale Rotary Club welcomed The Band of the Royal Armoured Corps on the night of May 16th in order to raise money for Help For Heroes.

Chesterfield's prestigious venue, The Winding Wheel, set the scene for the series of orchestral performances with accompaniments from Sir Richard Arkwright's Masson Mills Band, as well as vocals from The Perfect Pitch Children's Choir who opened the show, all before welcoming the Royal Armoured Corps to the stage for a full brass set with musical director, Major Mark Aldridge at the... READ MORE...
Museum's Art Installation Remembers Chesterfield Stokers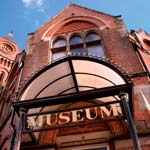 Tuesday 19th May 2015
A special art installation at Chesterfield Museum will remember local men who served as stokers in the First World War.

Sheffield-based Kidology Arts will take over art gallery space with a large scale art installation based on the local men who were stokers in the Royal Navy during the First World War.

This will be on display at the Chesterfield Borough Council attraction will run from Saturday 23rd May until Saturday 18th July... READ MORE...
Chesterfield Royal Macmillan Cancer Care Centre Update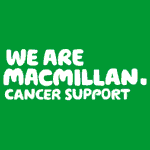 Friday 15th May 2015 As we reported last month, the Chesterfield Royal Macmillan Cancer Centre is an exciting new development that will mean that people with cancer in North and North East Derbyshire will be able to receive vital treatment, care and support in one purpose-built centre providing joined up services closer to home.

The new centre has been designed to provide vital support for local people affected by cancer. Currently cancer care and treatment is provided in different locations across the hospital site, the chemotherapy unit is too small for the number of patients it sees and there is no information and support service... READ MORE & VIDEO...
Brit Award Winners BLAKE Coming To Town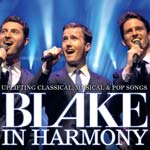 Thursday 30th April 2015 They've performed for HM The Queen, at Wembley and Wimbledon on centre court, and now Brit-Award winners BLAKE are bringing their refined new sound to Chesterfield's Pomegranate Theatre, this Friday, 1st May 2015.

Re-inspired by the enduring trio harmonies of The Three Tenors, The Bee Gees, The Lettermen and Boyz-II-Men, BLAKE's latest concert show entitled 'In Harmony' sees them combining classic songs from their first four albums, with exclusive new songs from their critically acclaimed 5th album 'In Harmony' which was released earlier this year... READ MORE, AUDIO & VIDEO...

Chesterfield Coaching Team Honoured With 3 National Awards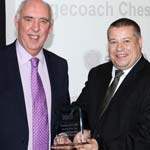 Friday 17th April 2015 A team from Stagecoach in Chesterfield's coaching department have been recognised at a national transport awards ceremony.

Staff at the company's Stonegravels base celebrated winning the most sought after award of the night at the 2014 National Express Awards, held in Coventry - Overall Operator of the Year 2014, in which the team were pitted against 37 other operations teams.

At the annual event, Stagecoach in Chesterfield, which operates National Express coaches between West Yorkshire and London, also... READ MORE...
UK Gambling Industry On The Rise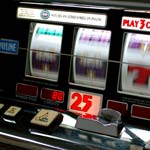 Wednesday 1st April 2015 If you have taken a walk down one of the nation's High Streets in the past few years, you will have likely noticed the explosion of household-name bookies and betting shops, all occupying up-until-recently disused lots.

This isn't just a real-world phenomenon either; its internet counterpart is also massively on the upswing, and combined, these two represent the incredibly fast-growing state of the UK gambling industry.

Chesterfield is no different in seeing this new trend that is... READ MORE...

PK Group Announced As Headline Sponsors Of Marathon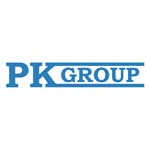 Friday 27th March 2015 A leading Chesterfield business has become the headline sponsor of one of the town's biggest and most successful mass participation events.

The PK Group has agreed a three-year deal expected to be worth £100,000 with the Chesterfield and Derbyshire Marathon operated by the locally based Kids 'n' Cancer charity, one of the country's leading organisations in supporting families and patients to access proton therapy treatment, not currently available in the UK.

"This is fantastic news for the event and the profile of the..." READ MORE...
Stop The 'Quiet' Danger Blighting Our Road Safety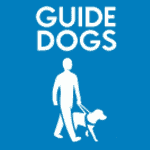 Thursday 26th March 2015 Leading charity Guide Dogs has teamed up with Paralympian Libby Clegg to call on the public to back a change.org petition, to protect pedestrians from the dangers posed by quiet cars.

Quiet hybrid and electric vehicles are 40% more likely to collide with pedestrians than cars with a regular combustion engine. Guide Dogs wants the government to make it compulsory for all quiet vehicles to have sound generating systems built-in and turned on, to limit the risk for pedestrians.

As the numbers of quiet electric and hybrid vehicles... READ MORE & VIDEO...
Are You This Lady's 'Guardian Angel'?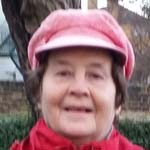 Tuesday 17th March 2015
The Chesterfield Post has been contacted by a couple who are looking for a 'Good Samaritan' who aided an elderly visitor to the town in adverse weather conditions.

Please could you assist a very grateful couple in trying to find this man.

The transcript of the letter sent to the office is below.

If anyone knows this person, or you are indeed the gentleman... READ MORE...
Eye Cancer Teen Cuts Ribbon To Open New Vision Express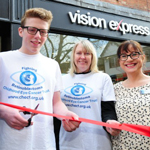 Tuesday 10th March 2015 Vision Express has officially opened its new Chesterfield store with a local eye cancer survivor, who is a budding Olympian, cutting the ribbon.

Thomas Greig from Chesterfield joined the Vision Express team, led by store partners Katie Thorpe and Craig Farquhar, to unveil the new premises on Packer's Row - the opening of which brings together two store teams who have been trading within Chesterfield from separate locations - Vicar Lane Shopping Centre and Low Pavement - for a combined period of 25 years. 13-year-old Thomas and his family are ambassadors for the Childhood Eye Cancer Trust (CHECT)... READ MORE...
Local Group Funds Available From Council's Community Chest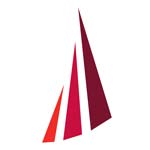 Friday 6th March 2015 Applications are currently being invited for local groups to receive funding of up to £5,000 through Chesterfield Borough Council's community chest.

Registered charities, community and voluntary groups in Chesterfield or with strong links to the borough can apply for grants between £1,000 and £5,000 from the scheme, which aims to improve facilities for residents.

The activities applied for must support the priorities set by local people at the council's Community Assembly meetings. READ MORE...
Council Issues Advice About Scarlet Fever As Cases Increase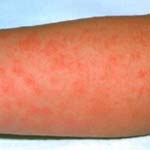 Thursday 26th February 2015 Public health officials from Derbyshire County Council are warning parents to look out for the symptoms of scarlet fever in their children as the number of local cases increases.

More cases are usually reported between March and April each year but there has been a 77% increase in Derbyshire so far this year with 39 cases compared to 22 in 2014. The previous year's increase was 22%.

To help prevent the spread of the disease, which most commonly occurs in children aged between two and eight, public health officers have published... READ MORE...
Staveley's 'Centre Spot' Soul Club presents Northern Soul Nite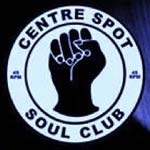 Wednesday 18th February 2015 The 'Centre Spot' Soul Club at Staveley Miners Welfare FC is staging an inaugural Northern Soul Nite event on Saturday 11th April 2015.

Experienced guest DJ's will be playing vinyl only, across the board Northern sounds, with a hint of Motown label niceties sprinkled in.

This will be a new three monthly Soul Nite event and is being staged in the recently refurbished clubhouse at Staveley MWFC, on Inkersall Road - and just just a few minutes away from Jct 30 of the M1 and a few miles out of... READ MORE...
'Hear All About It' At Hollingwood Hub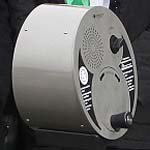 Wednesday 18th February 2015 The Chesterfield Canal Trust has unveiled the latest attraction at Hollingwood Hub in the shape of an 'audio post'.

Visitors enjoying the canal's attractions can simply wind a handle a few times to hear the machine play a short message. There are eight messages from which to choose - about the canal, the Trust and local history.

Wherever possible, the recordings were made by people who did the work or have detailed local knowledge - Dave France is a member of the Chesterfield Canal Trust Work Party and he tells the story of installing the massive... READ MORE...
Mother's Pride! Local Lad Wins Mother's Day Competition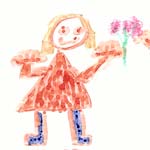 Wednesday 18th February 2015 A local schoolboy is celebrating after winning a competition run by a pub chain to design the logo for their all-important upcoming Mother's Day events.

Throughout January, the Pub People Company have been given budding artists around Nottinghamshire and Derbyshire a chance to show off their skills in a big way.

Available only for under 12s, the chain says it's Mother's Day Drawing Competition has been extremely popular with children and, with the winning... READ MORE...
Cheltenham 2015 - A Festival Preview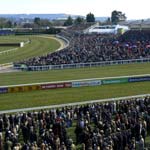 Thursday 12th February 2015 - Other Sports sponsored by the CASA Hotel
For horse racing fans there are few events that take place during the year that are enjoyed more than the Cheltenham Festival!

Taking place at Cheltenham Racecourse between the 10th and 13th of March, the event has everything that both newcomers and seasoned racing fans could ever need or hope for, but what exactly is going on at the hallowed course this year?

The Cheltenham Festival is divided up into four days of racing action, although each has it's own individual flavour. On the 10th, it's Champions Day... READ MORE...
County Council Mobile Library Service Back Up And Running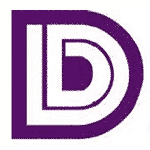 Wednesday 11th February 2015
Derbyshire County Council's revised mobile library service is now up and running with new timetables available online.

The council started running revised routes in January as part of The Derbyshire Challenge to cut £157m from its budget by 2018.

It cost the authority £720,000 a year to run the existing service and proposals were drawn up using feedback from almost 8,000 residents who took part in a public consultation last year. READ MORE...

Iconic Chesterfield Hotel To Close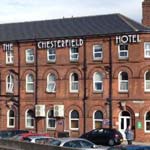 Thursday 29th January 2015 It's been confirmed that the iconic Chesterfield Hotel on Malkin street is to close on Saturday evening for the last time.

Staff - who had received no pay over December - and creditors, have been told by owners that they will receive the monies they are owed - with Chesterfield MP Toby Perkins saying his office will "continue to chase" the situation and called it "a sad day for all staff."

It is believed that the owners are to complete a feasibility study into whether an investment programme will be successful.
Local Jewellers Have Designs On Repairs As Workshop Opens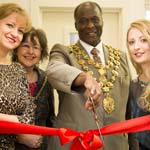 Wednesday 29th January 2015 The Mayor and Mayoress of Chesterfield were in attendance on Monday morning to open a new phase in the life of a local jewellery shop.

Chesterfield girl, Abi Makin, has now taken up residence in the workshop at Green+Benz on Glumangate, where she will be repairing jewellery, alongside creating and forging her own designs such as the 'pod people'.

The workshop has long been something which Managing Director of the store, Helen Dimmick, has been keen to develop and, with the help, advice... READ MORE...
Staveley Department Store Gets A Makeover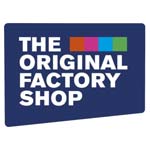 Saturday 24th January 2015 The Original Factory Shop is investing in Staveley, as its store undergoes a major makeover to make the shopping experience for the people of Chesterfield even better.

The revamped store will re-open on Monday 26th January, with the official re-launch taking place on Saturday 31st January.

Shoppers will have the opportunity to win great prizes in FREE 'Wheel of Fortune' and 'Hook-a-Duck' games, which will be in store on Saturday 31st, from 9am - 6pm, with a guaranteed prize for all participants of 'Hook-a-Duck' and... READ MORE...
County Council Approves Plans To Consult On B_LINE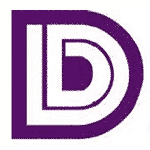 Tuesday 20th January 2015 Councillors have today (Tuesday, January 20th) approved plans to consult on changes to the county's student travel scheme, b_line, which could see an extra 6,000 young people in Derbyshire benefit from cut-price bus and rail journeys.

Changes to the scheme, which was launched in 2001 and is for young people aged 11 to 19 who are resident in Derbyshire, are needed because the county council must make cuts of £157m by 2018.

These proposed changes, plus funding from other sources, could... READ MORE...
Air Ambulance Patient Helps The Charity Open It's 30th Shop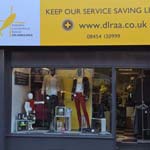 Tuesday 20th January 2015 A former patient of Derbyshire, Leicestershire & Rutland Air Ambulance was on hand to cut the ribbon at the grand opening of The Air Ambulance Service's (TAAS's) 30th Charity shop.

TAAS, the parent DLRAA and Warwickshire & Northamptonshire Air Ambulance (WNAA), opened their new Charity shop at number 22 on Burlington Street in Chesterfield. It will be their first Charity shop in the Chesterfield area.

Mark Graham, who was rescued by DLRAA, performed the ribbon cutting ceremony at the shop on Burlington Street. READ MORE...
NEDDC Announce New Aldi Store Set For Eckington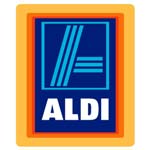 Friday 2nd January 2015 Eckington is set for a regeneration boost as North East Derbyshire District Council has given approval for a new Aldi store to be built in the town.

The new supermarket will bring jobs to the town and broaden the retail choice for consumers, meaning they are more likely to stay and shop in Eckington rather than spending their money in nearby towns and villages.

The Council's Planning Committee gave approval for the former Northgate Information Solutions building on Littlemoor Road to be... READ MORE...
Spireites Community Trust Blog 3 - Fitness At Christmas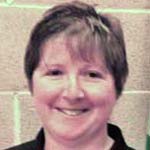 Wednesday 17th December 2014 - Other Sports proudly sponsored by CASA Hotel They tell me that it is just under two weeks to Christmas Day on the Radio this morning and the pace of shopping, cleaning, decorating, planning are all stepping up but what about my fitness campaign?

I can't say it is stepping up like the other things in my life - but thanks to an online training programme - I have joined for December - a Christmas Countdown - I am keeping going. I don't know about you but these grim, dark mornings are a real killer to motivation for me and Jack (remember him from my last Blog?). We all need to find something to help us retain what motivation... READ MORE...
Christmas Fayre Hosted By Lifehouse Church At The Proact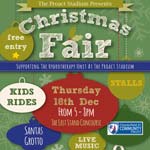 Monday 15th December 2014 The Lifehouse Church, a Chesterfield Church and registered charity, part of the Assemblies of God Denomination is hosting a fantastic Christmas Fayre in association with the Chesterfield FC Community Trust, at the Proact - and is raising funds to support the Hydrotherapy Unit at the stadium.

The Fayre is from 5pm to 8pm on Thursday 18th December, and is FREE ENTRY for everyone.|

There are going to be Kids Rides, Stalls, a Santa's Grotto, Live... READ MORE...
Another Spireites Fan Hailed League One's Fan Of The Month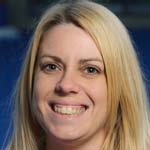 Friday 12th December 2014 Chesterfield fan Lesley Brentnall has been named the Sky Bet League 1 Fan of the Month for November.

Lesley hasn't missed a Chesterfield game, home or away, for 17 years. The last game she missed was back in 1997, when her mum grounded her for Bristol City at home.

Lesley said: "I have lived in Chesterfield all my life and both my mum and dad are Chesterfield fans. I am a firm believer of supporting your local club. There is something special about watching your home town club..." READ MORE...
Santa Really Is In 'Wonderland' In Eckington This Christmas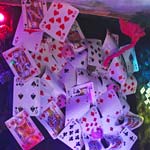 Wednesday 10th December 2014 Santa is not just living next door to, but living with Alice In Wonderland in Eckington.

The the local town team have worked very hard not to be late - for the annual 'Very Important Date' - Christmas!

All the family are welcome to visit the special 'Alice In Wonderland' themed grotto at Southgate.

The grotto will be open very Thursday, Friday and Saturday until... READ MORE...
Think 'Youthinc' For County Youth Services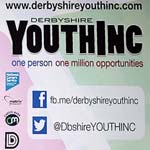 Wednesday 10th December 2014 A new identity for all youth services offered to Derbyshire's young people was launched on Friday.

Young people, youth workers and invited special guests celebrated 'YOUTHINC' - a brand designed by and for young people to badge up all Derbyshire County Council youth services.

A YOUTHINC website, launched in February this year, continually offers county young people vital information about: Something to do; Something to learn; Somewhere to go; Someone to talk to; Something to say. READ MORE...
Spireites Community Trust Blog - Warm Glow Of Winter Walking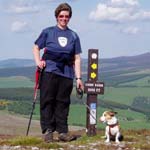 Monday 8th December 2014 - Other Sports proudly sponsored by CASA Hotel
Wow, things have chilled down outside a little this week! Winter is definitely nibbling at my fingers but this has not put me off my quest for greater fitness, in fact it has driven me outside with my aging but faithful training companion, Jack (the Russell) to walk and shuffle along.

It is a well-known fact that having somebody to train with is motivational and whilst I am not advocating that you just pop out and buy yourself a dog purely for this purpose, you may want to consider finding a friend or a training buddy which will help you get you out there. READ MORE...
Chesterfield FC Spire Lotto Draw - Week 32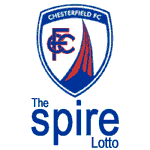 Monday 8th December 2014


This week's 'Spire Lotto' lottery winners - the official Chesterfield FC lottery.
You could win up to £10,000!

Check the Chesterfield Post every week to see if you're a winner!


READ MORE...
Land For Sale By Auction On Behalf Of National Grid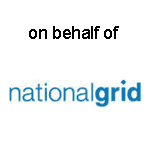 Thursday 13th November 2014

Freehold Land of c.2.29 acres in Whittington Moor, with possible development potential (subject to consents) for sale by auction.





For further inquiries please call:

Mat Harris at Lambert Smith Hampton on 020 7198 2229

Public Meeting Sees Villagers Vow To Save Popular Pub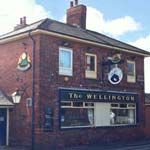 Friday 28th November 2014 "People don't realise until these places are gone what a big difference they make! Can we manage without another convenience store? Yes. Can we manage without the Wellington? No!"

That was New Whittington resident Dave Tagg speaking at a public meeting attended by over 200 people last night (Thursday 27th November), set up to discuss plans to turn what they say is a 'much needed' community pub into a convenience store - believed to be a Co-op.

Marston's Brewery are responsible for the day... READ MORE & AUDIO...
Can You Help Us Trace The Family Of A Young WWI Soldier?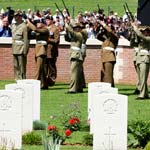 Friday 28th November 2014

We have received a letter from Australia, asking readers of The Chesterfield Post for their help in tracing the family of a young soldier killed in action.

The letter, from a Marg O'Leary of the Fromelles Association, reads as follows and, as ever, your help would be very much appreciated.

Re: 1640 Pte Arthur George SMITH, 32rd Battalion Australian Imperial Forces AIF
Born 1894, Killed in action, 20th July 1916, Battle of Fromelles. READ MORE...
Candlelit Vigils Show Support For Victims Of Domestic Abuse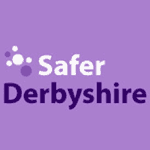 Friday 28th November 2014 Simultaneous candlelit vigils are to be held in four Derbyshire towns next week to raise awareness about domestic abuse and the support services available to victims.

North Derbyshire, South Derbyshire, Amber Valley and Erewash and High Peak and Derbyshire Dales Domestic and Sexual Abuse Action Groups - which are all working to tackle domestic abuse with support from Derbyshire County Council - will hold the vigils on Wednesday 3rd December.

Research shows that one in three women and one in six men will... READ MORE...
Chesterfield Receives Visit From Namibian High Commissioner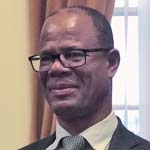 Thursday 27th November 2014 Chesterfield has been pleased to receive the High Commissioner of Namibia, Steve Katjiuanjo, today - to pay tribute to the 20th year anniversary of twinning between the town and Tsumeb in Africa.

The High Commissioner took up the post, based in London, in December 2013, having begun his political life as a student agitator before becoming a senior civil servant in the Prime Minister's cabinet in 1997 - becoming Permanent Secretary in 2005 and latterly, Justice Secretary in 2007.

His Excellency and his wife, Christophine, have spent the... READ MORE...
Life Still Sweet For Chesterfield Apprentice Fired By Lord Sugar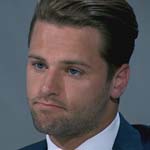 Wednesday 26th November 2014 "I see some sparks of entrepreneurism but you are immature with a lot to learn - can I afford to take you any further in this process?"

That was Lord Sugar, condemning Chesterfield lad James Hill to a week 8 exit from the BBC1 flagship show 'The Apprentice' earlier this evening.

James, 26, and described as a 'multiple business owner', told The Chesterfield Post after leaving the boardroom that, having enjoyed the experience, he was gutted to have left the show but delighted to have reached over... READ MORE & AUDIO...
Local Charity Funds Life-Saving Treatment For 9 Year Old Boy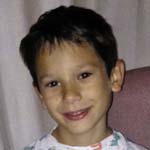 Tuesday 25th November 2014 A Chesterfield charity has come to rescue of a nine-year-old boy from Berkshire to help him receive lifesaving proton treatment in America.

Funding from specialist national charity Kids 'n' Cancer has enabled Liam Vollrath and his family to travel to the ProCure Proton Therapy Centre in Oklahoma, where he has begun immediate treatment against medulloblastoma, a type of cancerous brain tumour.

Kids 'n' Cancer is one of the country's leading organisations... READ MORE...
It's 'Strictly' Festive At Chesterfield's Xmas Lights Switch-On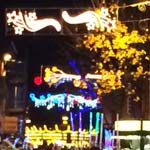 Monday 24th november 2014 The stage was set for the festive season in Chesterfield yesterday as thousands packed into New Square to celebrate the switching on of the town's Christmas lights by stars of this year's panto and local dignitaries (oh, and Santa himself!).

The day had begun with a traditional Christmas market, with entertainment and attractions situated through the town. A roadshow by local radio station Peak FM also kept the gathering crowds entertained until darkness fell.

Students from local theatre school 'Chesterfield... READ MORE & VIDEO...
Winning Partnership Is A Breath Of Fresh Air For Patients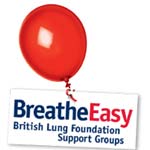 Friday 21st November 2014 Patients with lung conditions are celebrating having their lives radically transformed by a health initiative launched 12 months ago by NHS Hardwick Clinical Commissioning Group (CCG) and the British Lung Foundation.

The scheme is also being supported by Chesterfield Football Club, which hosted the first anniversary event.

Over 100 patients diagnosed with chronic obstructive pulmonary disease (COPD), have benefited from the scheme which has resulted in dramatic... READ MORE...
College Students Win Gold To Put Chesterfield On Skills Map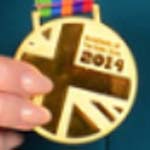 Friday 21st November 2014 It was party time last Saturday night at Birmingham's NEC when two Chesterfield College students brought home Gold from World Skills UK, the biggest skills competition in the country.

Jennifer Jarvis from Alfreton won Gold in the Advanced Nail Art category whilst Blake Robey from Mansfield won Gold in the Automotive Refinishing section.

Jennifer, who started studying hairdressing as a mature learner, moving onto nail technology as a Part Time student at Level 2 and 3 explains, "Thank you to my tutors Keron, Michaela and Sharon for all your support! I've..." READ MORE...
The Spireites Community Trust Blog - Fitness Fever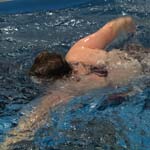 Wednesday 19th November 2014 - Other Sports proudly sponsored by CASA Hotel This may seem like a strange time to start a fitness campaign but to be honest, how do you pick when to start something like this?

We always start a diet on that mythical Monday and we usually pick the New Year or just after Easter to start getting fit - it is the guilt of all the over indulgence I guess.

Actually, for most people who might be taking part in in events which require them to get fit next Spring and Summer, late October early November is the right time to start laying down the aerobic base - the endurance stuff to me and you... READ MORE...
Chesterfield Photographer Shortlisted For National Award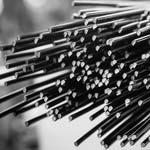 Friday 14th November 2014 Bryn Graves, a professional photographer from Staveley in Chesterfield, has been shortlisted for a prestigious national award in the 5th annual EEF/Lombard 'Make it Britain' photography competition.

Bryn was shortlisted in the professional photographer category, sponsored by Canon, for his image of raw material enamelled copper rods ready for manufacturing into coils at AGW Electronics Ltd.

The photograph will now go on display at an awards ceremony in the House of Commons on Thursday 11th December where the winning... READ MORE...
Derbyshire Schools Support Anti-Bullying Week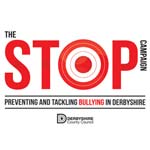 Tuesday 11th November 2014 Schools and children's homes across Derbyshire are taking part in a week of activities to beat bullying.

National Anti-Bullying Week, which runs from 17th to 21st November, is supported by Derbyshire County Council which is taking part in a national trial to raise awareness of homophobia, racism, anti-social behaviour and domestic abuse.

This year's message is stopping bullying for all, with a special focus on disabled children and those with special educational needs who are significantly more likely to experience bullying. READ MORE...
Part Time Fitness Supervisor (Instructor / Trainer) Required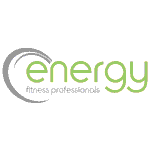 Thursday 30th October 2014 An exciting opportunity has arisen for a part-time Fitness Supervisor (fitness instructor or personal trainer) to work for 8 hours per week at a corporate Gym in Chesterfield to cover maternity leave.

The role involves gym supervision and management, taking appointments, retention of current members whilst trying to attract new members. You would be required to produce monthly reports on usage, as well as marketing and promotional literature.

The Fitness Supervisor role requires a dedicated, self motivated fitness professional with qualifications and experience in the fitness industry.

A customer focused and friendly approach is required and the ability to teach classes would be beneficial. Contact j.hopkins@energy-fitpro.co.uk to apply
'Computer Says Yes' In Chesterfield Jobcentre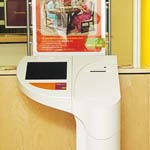 Thursday 30th October 2014 Old-fashioned 'signing-on', job cards in windows, and Full Monty-style dole queues have been consigned to the past as Chesterfield Jobcentre is among those to undergo a digital revolution.

High-tech equipment, including specially-designed computers that bring all Jobcentre services into one device, will be installed at Jobcentres right across the East Midlands. More than 700 sites across Britain are being digitally transformed, bringing Jobcentres into the 21st century and making it easier for people to find work.

Around 23,000 electronic signing pads will also become a... READ MORE...
National Adoption Week - What Does Adoption Mean To You?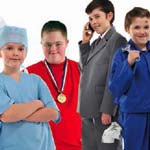 Tuesday 28th October 2014 It's National Adoption Week from 3rd - 9th November and it's the perfect time to find out more about what it means to become an adoptive parent.

There's around 630 children in care in Derbyshire and for many of them adoption is the best way for them to have a permanent, secure and happy family.

Derbyshire County Council's Cabinet Member for Children and Young People councillor Kevin Gillott said: "When you adopt, you take on all legal rights and responsibilities for a child." READ MORE...
Chesterfield FC Spire Lotto Draw - Week 26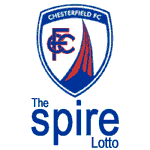 Monday 27th October 2014


This week's 'Spire Lotto' lottery winners - the official Chesterfield FC lottery.
You could win up to £10,000!

Check the Chesterfield Post every week to see if you're a winner!


READ MORE...
Million Pound Loss Announced At Chesterfield FC AGM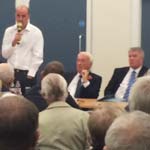 Friday 24th October 2014 Over 120 people attended last night's Supporters AGM - held in the HUB at Chesterfield Football Club.

The purpose of the evening - for which all the board of Directors were in attendance alongside representatives from accountants Shorts - was to pass the accounts for the year up to June 2013 and to give an opportunity for shareholders of the company (CFC 2001 Ltd) to question the Board on their financial and personnel performances.

The accounts, showing a loss of over a million pounds for the year ended 30th June 2014, were passed by those in attendance after the... READ MORE & AUDIO...
Nando's Brings Peri-Peri Chicken To Chesterfield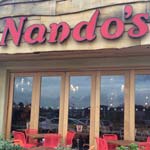 Wednesday 22nd October 2014 Chesterfield residents and visitors are in for a tasty treat as Nando's, home of legendary Portuguese flame-grilled PERi-PERi chicken, opened to the public today, Wednesday 22nd October 2014.

Located in Alma Leisure Park on the former Blockbusters retail site, the restaurant stays true to Nando's unique Afro-Portuguese roots with a stunning design seating up to 128 guests. The opening has also created 30 new jobs for the local area, ranging from cashiers and grillers to assistant managers.

Packed with flavour and great variety, the new restaurant... READ MORE & AUDIO...
Spireites Community Trust News - Halloween Treats!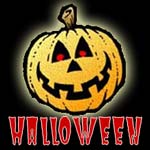 Thursday 16th October 2014 Welcome to the first of our regular blogs from the Chesterfield FC Community Trust. This week - Have a Howling Halloween Themed School Holiday!

The next school holidays are almost upon us, which, as an added bonus, also include Halloween this year!

The Chesterfield FC Community Trust have changed their scheme into a wider activity programme, which lets you have a go at lots of sports such as table tennis, dodgeball, rounders, soccercise, cheerleading/dance... READ MORE...
Eckington Cubs Win Swimming Gala And More...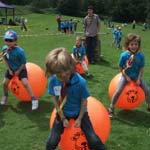 Thursday 16th October 2014 Eckington Cubs won the Dronfield District swimming Gala last Saturday which was held at Eckington Swimming pool leisure centre.

Four groups took part in the event which included a variety of age grouped races from 8 to 10 ½ front-crawl, backstroke, breastroke, mixed relays and even a non swimmers race in the shallow end. The emphasis of the evening was inclusivity of all abilities and to have fun.

6th Eckington Cub Pack had 14 Cubs working well as a team through support, encouragement and performance to win the Medley Relay... READ MORE...
"It's All About Love!" Chesterfield Unveils Cannele Twist Ring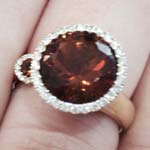 Thursday 9th October 2014 An award-winning designer was at a Chesterfield jewellery store on Saturday - showcasing his range of statement pieces and unveiling his Cannele twist engagement ring.

Andrew Geoghegan was recently voted the BJA's Designer Of The Year and it's not hard to see why - with eye catchingly beautiful rings and necklaces made of sumptuous stones and precious metal on show at Green+Benz on Glumangate.

With over 16 years of jewellery design behind him, Andrew is clearly passionate about what he does - and, speaking to The Chesterfield Post... READ MORE...
Chesterfield Crematorium Hosts SANDS' Baby Memorial Events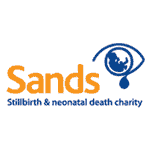 Wednesday 8th October 2014 Chesterfield and District Crematorium will be hosting events for parents and families who have lost babies.

The annual baby memorial service takes place this Sunday, 12th October, at 2pm.

The non-religious service will remember all babies who have died before, during or after birth and will feature live music, poems and opportunities to light candles.

This will be followed by a balloon release in the Never Land memorial garden in the grounds of the crematorium. READ MORE...
Tideswell Male Voice Choir Presents 'Never Forget'
Tuesday 7th October 2014 In this, the 100th anniversary year of the First World War, the war to end all wars, the weekend of Saturday 8th and Sunday 9th November will see audiences in the Pomegranate Theatre, Chesterfield and The Buxton Opera House, Buxton sharing in a stunning remembrance tribute presented by the widely renowned Tideswell Male Voice Choir.

Through dance, visual effects and poetry, 'Never Forget' will unfold and offer the audience a feast of delight. The show will pay tribute not only to the heroes of Flanders Fields but also to all those who have made sacrifices in other theatres of conflict down the years and throughout the world. READ MORE...

Former Chesterfield Mayor Joins UKIP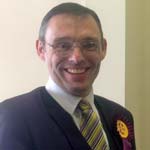 Monday 6th October 2014 Last years Mayor of Chesterfield has joined UKIP to become their first councillor on Chesterfield Borough Council.

Cllr Paul Christopher Stone, who represented Barrow Hill and New Whittington and has been a councillor for the last 13 years, told us, "Like most people today, I am very unhappy with main stream politics. All three main parties no longer represent the principles on which I was elected.

"Nationally, UKIP, Independents and the Greens are working together on the Local Government Association. Locally I have built up a good..." READ MORE...
Natascha Engel MP Visits IKO Factory In Clay Cross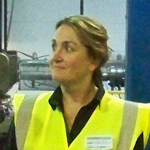 Tuesday 30th September 2014 North-East Derbyshire MP, Natascha Engel visited the IKO factory facility on Coney Green Road with a view to learning more about the roofing and waterproofing systems manufactured there.

She met with UK Manufacturing Manager, Andrew Salmon, and others to learn about: Product ranges, manufacturing operations and specialist advice & support; Economic outlook for main markets and sales & trading forecasts; Supply chain route-to-market: specifier-manufacturer-merchant-installer; Educating and training trade customers about new products & applications and Environmental aspects of the factory with its zero carbon policy. READ MORE...
Possible Strike Action May Hit Train Services This Weekend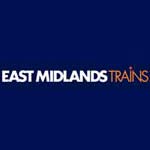 Thursday 25th September 2014 Chesterfield train commuters may face a week of disruption to services as East Midlands Trains' engineering and maintenance staff will strike, from Sunday 28th September to the following Saturday (4th October), unless an agreement can be reached at last ditch talks on Friday (26th September) in a long running dispute over pay.

Unite, the UK's biggest union, announced yesterday that more than 80 engineering and maintenance staff at East Midlands Trains will strike from 06:00 on Sunday 28th September, ending at 05:59 on Saturday 4th October after the company withdrew its 2.75 per cent pay offer following strike action by members in July. READ MORE...
Poundland Doubles It's Value In Chesterfield With New Store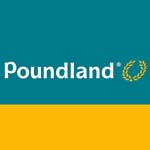 Wednesday 24th September 2014 Poundland, Europe's biggest single price discount retailer, will be opening a second store in Chesterfield on Ravenside Retail Park on 27th September - creating 30 jobs for the local community.

With over 540 stores nationwide, Poundland offers amazing everyday value with thousands of items at just £1 each.

With a huge variety of the nation's favourite brands including Cadbury's, Heinz and Coca-Cola as well as everything from household essentials to health and beauty buys - and a number of exclusive and seasonal ranges - you can... READ MORE...
Lifelong Spireite Scoops Spire Lotto Jackpot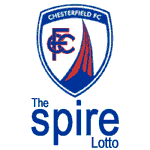 Tuesday 23rd September 2014
Lifelong Spireite John Moss is celebrating after scooping the £9,500 rollover jackpot in the Spire Lotto draw!

John was enjoying a short break in Great Yarmouth with his wife Glenys when he received a call from Janice Kew in the club's commercial department who informed him of his windfall.

"It was the best phone call I've received in a long while," said John. "It was a very pleasant surprise. I told Janice that I'll take a call like that..." READ MORE...
Nederman Ltd Requires Full Time Installation Fitter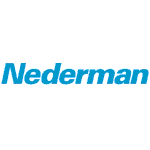 Monday 22nd September 2014 Nederman Ltd has the following vacancy within its Projects Department: FULL TIME INSTALLATION FITTER. Applicants would ideally have experience in ductwork installation, but is not a necessity.

The role of installation fitter involves UK based travel and occasional work outside of the UK. IPAF and PASMA are desirable. The successful applicant must have a full UK driving license, Salary £13,500 - £15,000 pa dependant on experience + overtime.

Email your CV to: Claire.chadwick@nederman.co.uk or telephone 01772 332147 for an application form.
Bus Drivers Bidding For Passenger Votes To Win Star Title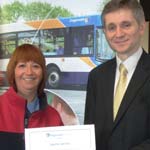 Tuesday 23rd September 2014 Bus passengers in Chesterfield are being encouraged to vote for their favourite driver and be in with a chance of winning a top prize.

To mark National Customer Service Week, which takes place from 6th-12th October, leading operator Stagecoach has launched its annual Customer Service Stars competition.

Customers can vote for their favourite Stagecoach Chesterfield driver online at www.stagecoachbus.com or by filling in an on-bus form... READ MORE...
A Marathon Effort For Charities And Chesterfield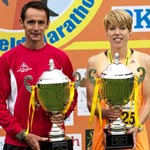 Monday 15th September 2014 - Other Sports sponsored by the CASA Hotel
The much heralded inaugural Chesterfield Marathon took place in town yesterday (Sunday 14th September), with runners pounding the streets all over Chesterfield in aid of various charities.

The Marathon, making its return to Chesterfield for the first time in three decades - but also the first ever in the town to include a Full, Half and Team Race - attracted athletes from all over the UK, Europe and even as far as Australia, though both the male and female winners were local. Gareth Lowe, from Clowne, completed the race in 2:37:45 whilst Chesterfield lady Helen Mort was the first... READ MORE...
Casa Adds Unique Wedding Splendour At Walton Lodge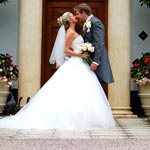 Tuesday 16th September 2014 Casa Hotel is adding a further string to its wedding bow by offering weddings at the captivating Walton Lodge as well as staging their own Autumn Wedding Fayre on Sunday 21st September.

Having helped Casa become the ninth best hotel in the UK as awarded by TripAdvisor, Casa's dedicated Wedding Planners are further improving their incredible service to incorporate the Walton Lodge venue, taking care of everything from the initial planning to the logistics of running the big day without a hitch.

Presenting an idyllic wedding setting, the Walton Lodge Estate... READ MORE...
FieldCandy Looking For Permanent Full Time Admin Assistant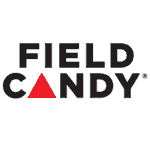 Monday 15th September 2014

FieldCandy, an award winning Outdoor Lifestyle Brand based in Staveley, are looking for a permanent full time administration assistant.

The successful candidate will have experience in all aspects of office work, they need to be computer literate and preferably have experience in Mac operating systems.

Full training and support will be given to the successful candidate. Please email your CV for further details to rhona@fieldcandy.com
Appeal To Trace Young Girl's 'Mobility Scooter Samaritan'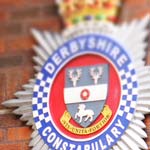 Thursday 4th September 2014 Police in the Birdholme area of Chesterfield are appealing for information to help trace a man on a mobility scooter who helped a girl on Bacon's Lane.

It is in relation to an incident between 7.30pm and 8pm on Sunday, August 31st, where a man, driving a four-dour silver car, allegedly spoke to an 11-year-old girl at the junction of Bacon's Lane and Birdholme Crescent.

The girl felt frightened by the man, and ran to a grey-haired man on a mobility scooter who was passing at the time. The man on the mobility scooter is... READ MORE...
Chesterfield MP Takes On The Ice Bucket Challenge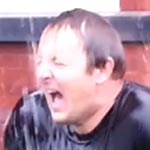 Thursday 4th September 2014 It's Chilly in Chesterfield! Toby Perkins MP takes the Ice-Bucket Challenge to Raise Money for the Motor Neurone Disease Association.

Toby Perkins, MP for Chesterfield and Shadow Minister for Small Business, has undertaken the 'Ice-Bucket Challenge' in aid of motor neurone disease. Toby was doused with icy water by his wife Suzie and two children, Chloe and Lewis, outside his constituency office.

A very cold Toby said afterwards, "Thank you to Peak FM..." READ MORE...
Chesterfield's Andrew Davies Joins Inspirational Sailing Trip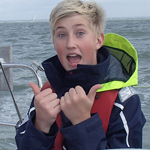 Thursday 28th August 2014 15 year old Andrew Davies from Chesterfield has taken part in an inspirational sailing trip with the Ellen MacArthur Cancer Trust, along with 29 other young people between the age of 8 -18 in recovery from cancer.

Andrew joined the crew of one of five yachts to sail around the Solent from the 11th - 14th August, in a four-day yacht adventure.

Andrew, who finished treatment in January 2013 for Acute Myeloid Leukaemia at Sheffield Children's Hospital, was excited about the trip... READ MORE...
Charity Runners Hit The Road For Good Causes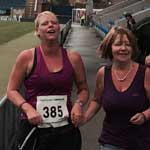 Tuesday 26th August 2014 Over one hundred and fifty runners took part in the annual 5K Community Fun Run on Bank Holiday Monday morning.

Despite the wet conditions competitors ran, jogged or walked the route - from Sheepbridge to the Proact Stadium - where they were greeted by hundreds of family and friends. A junior fun run also took place, which consisted of three laps around the pitch.

Funds raised during the event were in support of two local charities - The Chesterfield FC Community Trust and The Child Foundation - both of... READ MORE...
A Very Happy 21st To Charley Ann Wells
Charley Ann Wells, 21 on Saturday 23rd August 2014


Happy Birthday for Saturday Charley - have a fantastic day!



Lots and lots of love from Dad, Rachel, Ant, Jordan and all your family and friends. Have a fab day xxx
Chesterfield Marathon Runner Registrations At CASA Hotel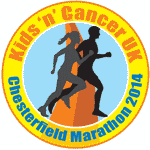 Friday 22nd August 2014 Runners taking part in the Chesterfield and Derbyshire Marathon will need to collect their race number for the event in the two days leading up to the big day.

Official registration for the marathon will take place at the Casa Hotel in Chesterfield on Friday 12th September between 10am and 9pm and on Saturday 13th September from 10am to 5pm, where runners can pick up their race number with the disposable chip time attached.

Everyone will also be provided with a race day 'Goody Bag' which... READ MORE...
Steve Walks The Walk For Local Clean Water Charity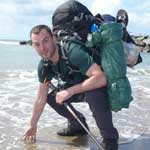 Thursday 21st August 2014 One man from Chesterfield has just completed a trek of over 200 miles, in order to raise funds and awareness of a local charity, set up to provide a clean safe water supply for those unable to access it around the world.

Steve Phillips, from Brampton, made the journey from his grandmother's house in Cromford to his parents' house in Llwyngwril , near Aberdovey (216 miles) for Aquabox - set up by Wirksworth Rotary Club and aiming to provide boxes consisting of water filters and purification tablets to communities in dire need of fresh water. READ MORE...
Inquest Response To Inspection Report On HMYOI Hindley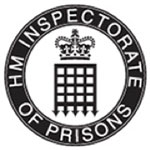 Monday 18th August 2014 The Chief Inspector of Prisons has today published an inspection report on HMYOI Hindley that notes, despite 'significant improvements', Hindley was 'still struggling to keep some of the boys it held safe'.

This comes after 17-year-old Jake Hardy from Stonegravels in Chesterfield, died at HMYOI Hindley in 2012.

The inspection was carried out between 3rd and 14th March 2014 whilst the inquest into his death was taking place. The inquest jury found that... READ MORE...
'Farm To Fork' Roadshow Hits Tesco Extra TODAY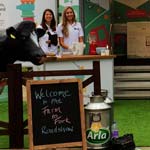 Friday 15th August 2014 Tesco customers are being invited to the Chesterfield Tesco Extra store at Lockoford Lane this week for a Farm to Fork roadshow.

The roadshow will give parents and their kids the chance to learn about where their food, and their milk in particular, comes from.

During the roadshow today, Friday 15th August, children will be able to walk around the many stalls; which range from a smoothie making kitchen to a cheese and butter making stand.  Here they will be able to take part in a range of activities, including product sampling, interactive games including 'Milk the cow'... READ MORE...
2014 Food And Drink Awards Shortlist Announced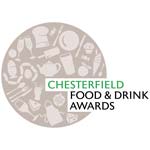 Thursday 14th August 2014 24 food and drink businesses have been shortlisted across nine categories in the 2014 Chesterfield Food and Drink Awards, organised in association with Chesterfield College - headline sponsor of the awards for the second year running.

The shortlisted establishments were selected from hundreds of nominations received by the competition organisers, Destination Chesterfield.

Four of the nominees - Calabria, Stephenson's Coffee and Tea House, Barca Bar and Tramway Tavern - are hoping to retain their titles in 2014... READ MORE...
Chesterfield FC Memorial Garden Fundraising Target Reached!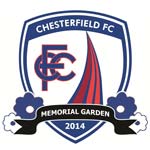 Thursday 14th August 2014 The £35,000 target to complete the Chesterfield FC Memorial Garden has been reached.

"There have been many significant acts of incredible generosity by individuals, organisations and companies," said fundraising coordinator Phil Tooley, who added: "But the one that took us over the line was something extra special."

Phil explained: "Our Gala Dinner at the start of this month, attended by many of our supporters and sponsors, had many emotional moments during the evening and that emotion spilled over to someone who'd not even been there. READ MORE...
6 Year Old Poppy Hosts 'Right Royal Picnic' To Aid Servicemen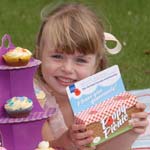 Thursday 14th August 2014 Six-year-old Poppy Crosby from Derbyshire hosted her own 'Poppy Picnic' on Sunday 10th August, to help raise funds for The Royal British Legion's vital work with the Armed Forces community.

Poppy's father, Lieutenant Commander David Crosby, serves with the Royal Navy and chose Poppy's name as she was born during the Remembrance period.

Having written to The Queen to invite her to a picnic, Poppy is one of over 1,000 people who have already registered to host a picnic and received the Legion's free Picnic packs available from... READ MORE...
Everyone Pitches In To Make 'Festival Of Football' A Success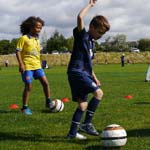 Wednesday 6th August 2014 More than 300 people turned out to a festival of football at Holmebrook Valley Park last weekend.

The free event, organised by Chesterfield Borough Council, was held to allow residents to try out the new football pitches at the park.

Coaches from Chesterfield FC and the FA were on hand to offer coaching to youngsters.

There are four adult and three mini pitches at the site, all... READ MORE...
Victoria Tackles Gruelling Desert Marathon For Local Charity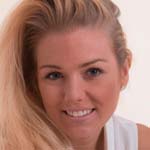 Monday 28th July 2014 A Chesterfield woman is set to go the 'extra 150 miles' for a Chesterfield based children's cancer charity when she takes on a gruelling marathon challenge in the Sahara Desert.

Victoria Crampton, 24, will compete in the Marathon de Sables - dubbed the toughest footrace on earth - in aid of Chesterfield based national charity, Kids 'n' Cancer, which specialises in securing Proton Therapy treatment for young people with different forms of cancer.

The challenge, which will take place in April 2015, will see... READ MORE...
Vicar Lane Shopping Centre's 'Hidden Talent Contest' Success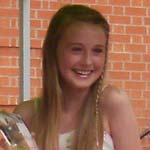 Wednesday 30th July 2014 Fourteen acts including singers, martial arts performers, dancers and a magician made it through to the final of Chesterfield's Hidden Talent Contest at Vicar Lane Shopping Centre on Sunday 27th July 2014.

The event was hosted jointly by Vicar Lane Shopping Centre, Chesterfield College and Donut Creative Arts Studio.

Judges Kelvin Wilson from Lifestyle Fitness, Kieran Silkstone and Jake Slater - Ambassadors from Chesterfield College, found the standard... READ MORE...
Caledonians To Meet At Carsington Water Wildlife Centre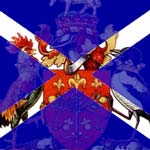 Wednesday 30th July 2014 The next meeting of the Association is a Weekend Lunchtime Venture and will take place at the Wildlife Centre at Carsington Water this Saturday, 2nd August.

The plan is to meet at the Wildlife Centre at 2pm. All are welcome to come along and join them where an expert guide will help observe native and visiting birds, in a splendid natural setting, followed by a pub meal on what should be a lovely day out.

Anyone not wishing to join the walk are very welcome to join the Association later at the Knockerdown Inn, to eat at around 5pm, and located nearby... READ MORE...
Chesterfield Western Front Association August Meeting Details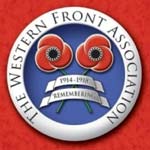 Wednesday 30th July 2014 The next Branch Meeting of the Chesterfield Western Front Association will be at 7.30pm on Tuesday 5th August 2014 at Chesterfield Labour Club, Unity House, 113 Saltergate.

The speaker, Mr Tony Bolton, the Branch Chairman, will, during the Centenary year of World War I, talk about how the British mobilised in August 1914.

For more information please contact Mr Mark Macartney (Vice Chairman) on 01623 812110, check the branch website at www.wfachesterfield.com or email chesterfieldwfa@gmail.com
Local McDonalds' Volunteers Clean Up Chesterfield Skate Park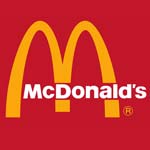 Wednesday 30th July 2014 Local McDonald's franchisee, Walter Wright and crew from the two restaurants in Chesterfield joined forces to tackle litter in the local skate park situated in-between the two restaurants.

The McDonald's tidy team embarked on the litter picking challenge to make the skate park an area that local children can enjoy.

The group was made up of 20 volunteers who dedicated over three hours of their time to collect 21 bags of rubbish. Donning high visibility jackets and armed with litter pickers, the team looked to encourage the community to... READ MORE...
Good News For Parents With School Meal Price Freeze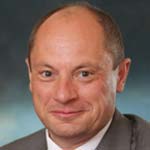 Wednesday 30th July 2014 Meal prices in Derbyshire schools look set to be frozen for the coming academic year - despite rising costs.

Derbyshire County Council is recommending schools keep meal prices at 2012/13 prices when pupils return for the new academic year in September 2014.

It means the price for primary school meals should stay at £1.95, with secondary school meals remaining at £2.30.

The prices are lower than in many neighbouring authorities... READ MORE...
Holmebrook Park Hosts 'Festival Of Football'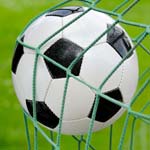 Tuesday 29th July 2014 - Other Sports proudly sponsored by the CASA Hotel
Chesterfield football fans can put their best foot forward at a festival of football to celebrate the reopening of pitches at Holmebrook Valley Park.

The event, organised by Chesterfield Borough Council, takes place on Sunday 3rd August from 10am to 2pm and allows residents to try out the improved football pitches at the park. The event is free and there is no need to book.

Coaches from Chesterfield Football Club, the Football Association and local coaches will be offering training for youngsters. READ MORE...

Tapton Lock - "One Of The Country's Finest Green Spaces"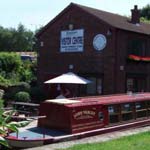 Monday 28th July 2014 Tapton Lock, a quarter mile stretch of the Chesterfield Canal, has been named one of the country's finest green spaces, after receiving a prestigious Green Flag award.

The national award, handed out by the environmental charity Keep Britain Tidy, recognises and rewards the best green spaces in the country - and the site, run by Derbyshire County Council, stood out after impressing the judges as a welcoming space and a peaceful haven.

A record-breaking 1,476 parks and green spaces have received... READ MORE...
Derbyshire Companies Urged To Explore Oman And Qatar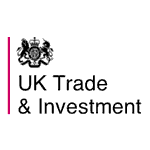 Thursday 24th July 2014 Forward-thinking local companies are being urged to make the most of business opportunities in some of the fastest growing areas in the world, as export body UK Trade & Investment (UKTI) launch a high profile market visit to Oman and Qatar.

Ian Harrison, Regional Director for UKTI East Midlands said: "East Midlands exports are continuing to grow, rising by 5.5% in the last financial year to £21bn, giving a confidence boost to firms across the region and the economy as a whole.

"We want to maintain the momentum and give local firms..." READ MORE...
Have We Got A Handle On Online Gambling?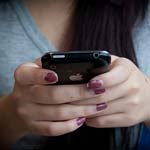 Tuesday 22nd July 2014 Guest Article. With the World Cup finally ended, sports betting and online gambling in general has been making the headlines for more than a few reasons recently.

Most notable was a recent case in Singapore, when an advertisement created to highlight the concerns of gambling spectacularly backfired. The advertisement, which graced bus stops everywhere, showed two children having a conversation, with a speech bubble from one saying: "I hope Germany wins. My dad bet all my savings on them!" Thankfully for that child, Germany won the World Cup - but the underlying message is far more poignant. READ MORE...
Still Time To Enrol On Derbyshire BikeSafe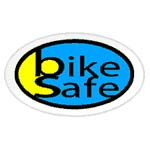 Wednesday 16th July 2014 Places are still available on this month's Derbyshire BikeSafe workshop.

BikeSafe - which is run by Derby and Derbyshire Road Safety Partnership - helps qualified motorcyclists to brush up on their skills so they can stay safe on today's busy roads.

Derbyshire BikeSafe, which costs just £39, consists of: a workshop covering safe riding techniques; and a two-hour assessed ride - and is being held on Sunday 27th July at Derbyshire police headquarters in Ripley... READ MORE...
Councillors Campaign For Safer Car Exit At Whittington Store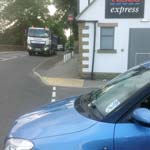 Tuesday 15th July 2014 Councillors David and Paul Stone, Independent councillors representing Barrow Hill and New Whittington on Chesterfield Borough Council, have been campaigning on behalf of local residents for a clearer and improved view of passing vehicles when cars are exiting the Tescos Store on the High Street at Whittington.

Cllr Paul Stone said, "Because we already have a number of excellent local shops in New Whittington within walking distances for many residents, the Tescos store relies more on passing vehicle trade. When exiting the store, the only way to see the traffic from the right is to pull into the road." READ MORE...
Ringing The Changes! Local School To Undergo Rebranding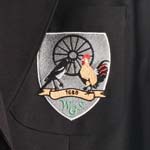 Tuesday 15th July 2014 - by Y10 Pupil, Lia Green "I wanted to make a difference to the students that come here" - that's Tracey Burnside, Headteacher of the Meadows Community School - who will oversee a rebranding of the secondary school from September.

The Meadows, which has 450 students on roll, will change its name to Whittington Green School and Mrs Burnside says she has "higher expectations and hopes for a place where the students are proud of their school".

Previously acting head at Springwell Community College, she... READ MORE...
Chesterfield Turns Out To Welcome Home The Lancers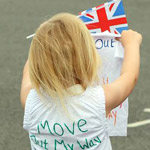 Thursday 3rd July 2014 "It's a warming feeling knowing that you're doing something that everyone is so proud of. It's a special feeling to know that I am part of an organisation that keeps this country and other countries safe!" - Trooper Daniel O'Keefe from Whitwell, speaking to The Chesterfield Post just before he, alongside his comrades from the 9/12th Lancers, marched through Chesterfield this morning as part of their homecoming parade after returning from an eight month tour of duty in Afghanistan.

The Battalion were awarded The Freedom of The Borough in 2012 and regularly return to the town, cementing the proud links that... READ MORE, PICS & AUDIO...
Former Alfreton Player Manager Jim Bullions, Dies Aged 90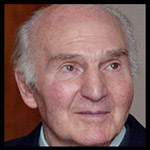 Monday 30th June 2014 It is with great sadness that Alfreton Town Football Club announce the death of former Reds player and manager James Law Bullions who has passed away at the age of 90.

According to the Leeds United History website, Jim Bullions became Player Manager with Alfreton in September 1960 and played 58 games before retiring and went on to complete nine years in the role of Manager.

He remains the club's longest serving manager to date, and ironically, shares the same name as the second longest-serving manager of the... READ MORE...
Tales Of Virgins, Devils And The Crooked Spire
Saturday 28th June 2014 - by Rhys Bowen
The Crooked Spire… the historic landmark that brings thousands upon thousands of visitors to Chesterfield each year and an attraction which plays a crucial role in providing income for the local economy.

This respected historical place of worship will shortly enter into a new chapter, following the announcement this week of the appointment of the new Vicar of Chesterfield - The Rev Patrick Coleman, Vicar of Abertillery and Llanhilleth group of Parishes, Diocese of Monmouth Church in Wales, will be instituted on 18th July, at 7pm, at the church. READ MORE...
Learning Disability Carers Community Seeks Volunteers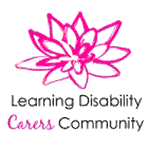 Saturday 28th June 2014 Learning Disability Carers Community is a local group run by and for people who care for someone with a learning disability.

They hold monthly meetings at Edmund St. Activity Centre on the last Thursday of each month, organising workshops and/or guest speakers as and when requested by carers.

Run by volunteers, the LDCC are a fully independent organisation aiming to promote and support learning disability carers and to give them a voice. They are now looking for volunteers - if you are a learning disability carer or have an... READ MORE...
Chesterfield Western Front Association - July Meeting Details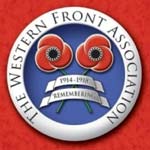 Saturday 28th June 2014 The next Branch Meeting of the Chesterfield Western Front Association will be at 7:30pm on Tuesday 1st July 2014 at Chesterfield Labour Club, Unity House, 113 Saltergate.

The speaker will be Mr Spencer Jones on "The British Army in 1914". Author of "From Boer War to World War - Tactical Reform of the British Army 1902-1914", he debunks some of the myths concerning the inadequacies of the British Army in 1914.

For further details, contact Mr Mark Macartney on 01623 812110, or via email on chesterfieldwfa@gmail.com or visit www.wfachesterfield.com.
Chesterfield's Pomegranate Theatre Wins TripAdvisor Award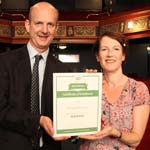 Saturday 28th June 2014 Chesterfield's Pomegranate Theatre has won a prestigious award from the online review site, TripAdvisor.

The theatre, owned and run by Chesterfield Borough Council, was praised for its outstanding feedback from customers on the website.

More than 80 per cent of theatre-goers who have posted reviews on the site have given the theatre the top 'excellent rating', earning the 2014 Certificate of Excellence award. Feedback given includes praise for the warmth of the welcome, the comfortable seating and the variety of shows on offer. READ MORE...
Police Appeal - Do You Recognise This Jewellery?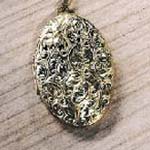 Saturday 28th June 2014 Officers from West Yorkshire Police are today renewing their appeal to try and find the owners of a number of pieces of valuable jewellery which were recovered last month.

The items - including 4 rings, an ornate jewellery box and a locket containing two photographs - were recovered in Castleford in May.

West Yorkshire Police believe the jewellery could belong to a person, or people, from West Yorkshire or the surrounding counties and are now extending their appeal to Derbyshire, North Yorkshire, South Yorkshire... READ MORE...
Plans Submitted For Queen's Park Sports Centre Replacement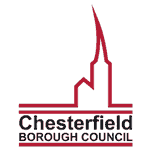 Thursday 26th June 2014 New plans have been submitted for the replacement Queen's Park Sports Centre.

Chesterfield Borough Council's planning committee previously approved plans for the replacement centre on the site of Queen's Park Annexe.

The council is currently waiting for the outcome of a bid to Sport England for a grant of more than £1 million to extend the plans for the new centre.

Now, the council has submitted a new planning application... READ MORE...
New Footbridge To Open At Chesterfield Canal Festival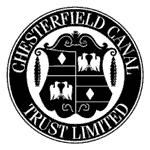 Monday 23rd June 2014
A new footbridge which has been built in Staveley over Chesterfield Canal will be officially opened on Saturday 28th June.

Derbyshire County Council has managed the project to build Constitution Hill bridge and contributed around £45,000.

Chesterfield Canal Trust also provided £6,000 and volunteers who helped to install it, with Chesterfield Borough Council adding £3,000 and the North East Derbyshire Ramblers £500. READ MORE...
Flag Raising Parade In Chesterfield Is Cancelled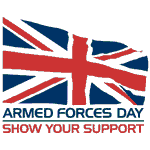 Wednesday 18th June 2014 A parade planned in Chesterfield to mark Armed Forces Day on 23 June has been cancelled.

Armed Forces Day aims to raise public awareness of the contribution made to our country by those who serve and have served in the Armed Forces, and to provide an opportunity for the nation to show its support.

The Chesterfield Combined Ex Service Association was working with Chesterfield Borough Council to hold a parade of ex service veterans and local cadets, which would culminate in the Armed Forces Flag being raised at... READ MORE...
'Pound-A-Bag' Man Looks Forward To Inaugural Retail Awards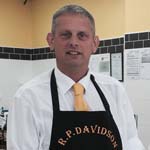 Tuesday 17th June 2014
The owner of an iconic Chesterfield business says he is delighted, and humbled, at being nominated for two awards at the inaugural Chesterfield Retail Awards, to be held tomorrow, Wednesday 18th June, at the newly refurbished Assembly Rooms.

R.P Davidson's Cheese Factory has been nominated in the Food and Drink Retailer Of The Year (sponsored by Barber and Platt) and Market Hall Business Of The Year categories, having been shortlisted by a panel of judges who organisers say were 'overwhelmed with entries. READ MORE...
Council Harnesses Power Of The Sun And Saves Money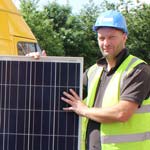 Friday 13th June 2014 Bolsover District Council is doing its bit for the environment as they prepare to install photovoltaic cells (solar panels) onto the roof of its offices in Clowne and save over £34,000 of council taxpayers' money every year.

The 50 kilowatt system will convert light directly into electricity and will be used to provide lighting and power other appliances in the offices.

It is estimated they will save approximately 482 tonnes of carbon dioxide emissions over their 20 year lifespan which equates to effectively taking... READ MORE...
Four Winds Energy Co-Op Share Offer In Local Wind Turbines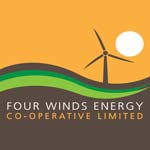 Tuesday 10th June 2014
The Four Winds Energy Co-Op in Derbyshire and Yorkshire officially opened its share offer yesterday, Monday June 9th 2014.

Ordinary investors and residents in Derbyshire and Yorkshire have the opportunity to get involved in the latest wind turbine project.

The share offer is published in accordance with the Financial Services and Markets Act and has been approved by London based solicitors Bates, Wells Braithwaite LLP, a firm authorised and regulated by the FCA. READ MORE...
Chesterfield's 'Hidden Talent' Competition Is Open For Entries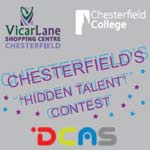 Friday 6th June 2014 A competition is being held at Vicar Lane Shopping Centre, Chesterfield, to find hidden talent from around the region.

The event is being hosted by Chesterfield College, Donut Creative Arts Studio (DCAS) and Vicar Lane Shopping Centre with two heats on Saturday 19th and Sunday 20th July and the final on Sunday 27th July 2014.

Kerrie Robertson from Chesterfield College said: "Chesterfield College are really excited to be part of this new venture. Let's hope we can all play a major part in developing more community events within the town." READ MORE...
Job Vacancies: HKL Require Site Based Trades People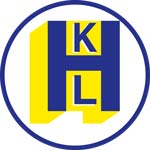 Thursday 5th June 2014 H-K-L Specialists Ltd continuing success in winning work locally and nationally, brings possible further recruitment opportunities for site-based trades people who have experience in design, manufacture and/or installation of Cladding, Roofing, Windows, Curtain Walling, SFS and Partitions.

They have many different sites within an hours drive of HKL's Head Office near the Nottinghamshire / Derbyshire / Yorkshire interface, whilst also having sites in London and other major cities in the UK.

If you are interested in applying for any of these vacancies, please... READ MORE...
County Council's Children In Care To Plan Bright Futures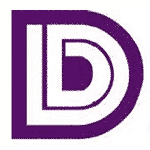 Tuesday 3rd June 2014 Young people will be able to consider their future at a Derbyshire County Council careers event hosted specifically for children in care and care leavers.

The fifth annual 'It's Your Future' open evening will gather together employers, training providers and further education organisations to offer information to youngsters in - or leaving - the county council's care.

Held at County Hall, Matlock, on Tuesday 10th June, the invite-only event will include information stands and presentations about foundation... READ MORE...
Chesterfield Museum Celebrates Chesterfield Grammar School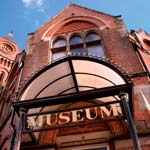 Monday 2nd June 2014 Generations of Chesterfield Grammar School pupils will be able to relive their school days with a new exhibition at Chesterfield Museum.

The Chesterfield Grammar School exhibition opens at the Chesterfield Borough Council attraction on Saturday 7th June and runs until Saturday 6th September.

The exhibition, staged with the help of members from the Old Cestrefeldian Society, will chart the history of the school and reflect school life during the past century.

On display will be a cap from each school house, trophies and... READ MORE...
Focus On Community Spirit During Stagecoach 'Green Week'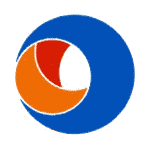 Friday 30th May 2014 Community spirit will be at the heart of activities as transport group Stagecoach Yorkshire launches its sixth annual Group-wide Green Week programme next week.

The bus company - part of transport operator Stagecoach Group - is planning a series of events in South Yorkshire and North Derbyshire between 2nd and 6th June.

During the week-long programme of activities, Stagecoach will encourage employees and customers to continue driving forward the green agenda, with a particular focus on activities that incorporate local communities. READ MORE...
Support Acts For Tom Jones' Proact Concert Confirmed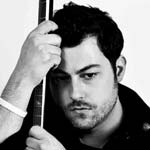 Thursday 29th May 2014 Sir Tom Jones will be joined by Toploader and Andrew Cole (pictured) at his concert at the Proact Stadium on Saturday, June 7th.

Guaranteed to get fans 'Dancing In The Moonlight', Toploader have come a long way since the release of the hauntingly catchy 'Achilles Heel' in 1999.

Two top-five albums, six top-twenty hits and two million record sales have made them one of indie's shining lights. Capable of funky blues-rock and soaring string balladry, just try resisting the urge to sing along and tap your feet. The band line-up is Joseph Washbourn, Dan Hipgrave, Rob Green and Matt Knight. READ MORE...
Court Upholds Council's Decision On Bar Centro
Thursday 29th May 2014 A town centre bar has been refused permission to re-open, after magistrates upheld the decision by Chesterfield Borough Council's licensing committee to revoke its licence.

Yesterday (Wednesday, 28th May), Chesterfield Magistrates dismissed the appeal by Nicholas Carter, owner of Bar Centro on Holywell Street, against the decision of the licensing committee on 13th January this year, to remove his licence.

This came after a Derbyshire Police operation found that drug dealing had taken place in the bar openly, in view of staff and customers. Carter was... READ MORE...
"Still Punching Above It's Weight!" Cllr Burrows On Chesterfield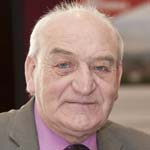 Tuesday 27th May 2014 With experts saying that consumer confidence is slowly returning to the High Street - and business and the housing market beginning to grow again - The Chesterfield Post caught up with Council leader Cllr John Burrows, who has long championed the town as a forward thinking and evolving place, and one which will continue to try to attract business, footfall and wealth into the town for the benefit of it's residents and visitors.

In a wide ranging interview, Cllr Burrows brought us up to speed on developments which have been mooted in the town, admitting that the financial climate and unforeseen issues such as the Co-op closure had significantly... READ MORE...
Outgoing NEDDC Chair - 8,000 Reasons Charity Will Be Happy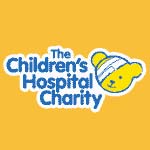 Wednesday 28th May 2014 North East Derbyshire District Council's outgoing Chairman, Councillor Ken Savidge and generous residents from across the area, have helped raise thousands of pounds through an annual charity appeal.

A total of £8,405 - plus an extra £300 from the sale of merchandise - has been raised for the Children's Hospital Charity through the Council Chair's Appeal - led by Councillor Savidge and his consort and wife Jo.

Cllr Savidge, presented the cheque to Theo - the Children's Hospital Charity mascot, and Gemma Bower from the Children's Hospital... READ MORE...
Global Brands Management Train For Three Peaks Challenge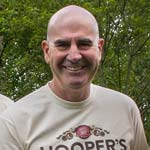 Friday 23rd May 2014 On 5th July, the Global Brands management team will swap their suits for walking boots, as they set out on a gruelling 24 hour challenge to scale the UK's biggest mountains, as part of the National Three Peaks Challenge.

Chairman and Global Brands founder, Steve Perez, will be joined on the walk by the board of Directors; Mark James, Simon Green, Shaun Bacon, Julian Atkins and Seb Perez.

Starting out in the early hours at Ben Nevis in Scotland, the 24... READ MORE...
Health Regulator Reports Improvements At Local Surgeries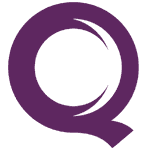 Thursday 22nd May 2014 GP surgeries in the Chesterfield and Staveley areas - which are part of Holywell Medical Group - have made key improvements in the service they provide for patients, according to an inspection report published this week.

Inspectors from health regulation body, the Care Quality Commission, re-visited the five surgeries in the group in March 2014 and have published their report online.

This followed a previous inspection in September 2013 of the surgeries - Grange Family Health Centre, Holywell House, Inkersall Medical... READ MORE...
Derbyshire Fire & Rescue To Recruit Reserve Firefighters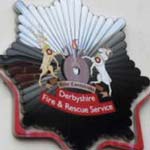 Wednesday 21st May 2014
In 2013, the Fire Brigades Union (FBU) balloted its members regarding industrial action in respect of an on-going dispute with the Government on Pension Reform.

Since the 2013 ballot, several periods of industrial action have taken place. Utilising Reserve Firefighters recruited last year, Derbyshire Fire & Rescue Authority has satisfied its legal obligation under the Fire & Rescue Service Act 2004 and the Civil Contingencies Act 2004 - and ensured it has been able to continue to provide an emergency response throughout any local industrial action. READ MORE...
Franke Sissons Support For Amputee Servicemen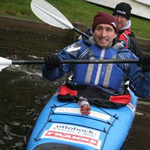 Tuesday 20th May 2014 Franke Sissons, also known as Franke Washroom Systems, has awarded a sponsorship grant to the Pilgrim Bandits Charity to enable injured soldiers to retrace a famous, extremely hazardous WW2 mission.

Immortalised in the film The Cockleshell Heroes, Operation Frankton was a strategic attack on German shipping in the French port of Bordeaux between 7th and 12th December 1942, carried out by a small unit of canoe-sculling Royal Marines as part of Combined Operations.

May 30th - June 8th 2014, Nine injured soldiers, made up of... READ MORE...
Chesterfield Western Front Association - June Meeting Details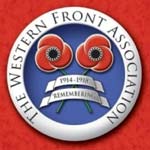 Tuesday 20th May 2014 The next Branch Meeting of the Chesterfield Western Front Association will be at 7:30pm on Tuesday 3rd June 2014 at Chesterfield Labour Club, Unity House, 113 Saltergate.

The speaker will be Mr Terry Dean. The talk is entitled "The Lancashire Contemptibles". Terry Dean considers the 1914 experiences of Lancashire's infantry and cavalry regiments.

For further details, contact Mr Mark Macartney on 01623 812110, or via email on chesterfieldwfa@gmail.com or visit www.wfachesterfield.com.
"I Will Do My Best To Make Chesterfield Proud Of Me!"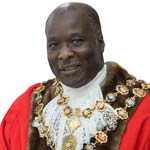 Monday 19th May 2014 In a sometimes emotional evening, in front of family and friends last Wednesday, 14th May, Cllr Alexis Diouf became the 374th Mayor of Chesterfield.

A local councillor since 2003, Senegal-born Alexis had previously told The Chesterfield Post that he was very much looking forward to becoming Chesterfield's First Citizen - having lived in the town for over 33 years after marrying a local lady, Vickey-Anne.

Cllr Ray Russell, Leader of the Lib Dem party, made the... READ MORE...
North Sea Fish Bar To Offer 'Cod & Chips' Lovers 99p Portions!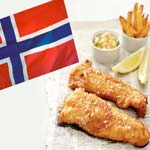 Friday 16th May 2014 North Sea Fish Bar will be serving up 99p portions of delicious Norwegian cod and chips TOMORROW - Saturday 17th May - to celebrate Norway Day in the UK.

The Norwegian Seafood Council is working in partnership with 99 fryers across the UK, to offer fish and chip fans the chance to hark back to the golden era of fish and chips and purchase a portion of their favourite takeaway for just 99p.

A total of 16 tonnes of cod has been gifted to the 99 shops, including North Sea Fish Bar on Sheffield Road as part of the initiative, allowing nearly... READ MORE...
Welcoming Chesterfield's New Mayor And Mayoress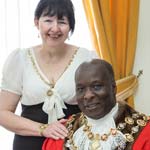 Wednesday 14th May 2014 Councillor Alexis Diouf becomes Chesterfield's 374th mayor at a ceremony at the Town Hall, Rose Hill today, Wednesday, 14th May.

Councillor Diouf has lived in Chesterfield since 1980, he was born and raised in Senegal, West Africa and was elected as Liberal Democrat councillor for Walton ward in 2003.

Born in 1955, he recently retired as social services manager in Derbyshire County Council's adult social services department. He has also worked as a social worker at Walton Hospital, for the United Nations in Mali... READ MORE & AUDIO...
A Lifetime Of Caring! Chesterfield Nurse's 52 Year Career
Wednesday 14th May 2014 Fifty-two years after taking up nursing, Kath Cowan, Ward Manager at Linacre Ward, Walton Hospital, is retiring from the career she loves.

Grandmother Kath has devoted much of her working life to the care of elderly people, including time at Bolsover and Clay Cross Hospitals before joining Linacre Ward in 2006.

"I've been very fortunate to do something so rewarding that I've always enjoyed," said Kath, who will attend the Queen's garden party in June in... READ MORE...
Lawson Talk Success, Partying At The Proact - And Miley!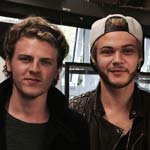 Wednesday 14th May 2014

They've studied, performed and dreamed - and earlier today, one hundred Performing Arts students had their opportunity to ask just what it's like to have cracked the industry, when an internationally acclaimed boy band came to town.

One half of Lawson, who include Old Whittington lad, Ryan Fletcher, popped into Chesterfield College to speak with students who are themselves hoping to break into the entertainment market, and participate in a Q&A session, around the pitfalls and perks of doing what you love for a living. READ MORE & AUDIO...
Are You Considering Fostering, But Not Sure What To Do Next?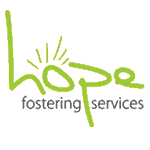 Friday 9th May 2014 If you have been considering Fostering, but not been sure what to do next, then HOPE Fostering Services may be the answer.

HOPE Fostering Services are recruiting foster carers in Chesterfield and the surrounding areas, to provide homes for local children in need of a safety and stability.

HOPE is a small fostering agency which places the quality of care offered to children and young people at the centre of its practice.

Children and young people of all ages in the Chesterfield area... READ MORE...
New Environmentally Friendly Disposal Of Your Food Waste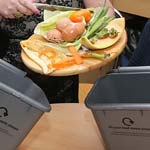 Friday 9th May 2014 An environmentally friendly way to dispose of food waste is being introduced for residents in the Bolsover District, Chesterfield Borough and North East Derbyshire District Council areas.

The changes have been introduced to reduce the amount of food waste going to landfill, with the waste instead being turned into compost.

Residents who have green bins will receive a leaflet explaining the changes and telling them when the food waste will start being collected. It will mean that people living in these areas can put the following things in their green bins... READ MORE...
Staveley MWFC To Form Committee To Help With Expansion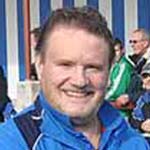 Thursday 8th May 2014 - Staveley MWFC coverage sponsored by HKL Ltd
Staveley MWFC's Chairman and owner, Terry Damms, has released a statement today to explain that the club are looking to form a new committee to help with the expansion plans they have for the Toostation Premier Divison side.

In the statement, Terry Damms says, "Some 7 seasons on since I took over the club and inputting a large slice of my time and financial support, we have developed such a great club in depth, whilst also enhancing facilities on Inkersall Road, that at its level within the Derbys/Yorks/Notts borders, it is said by football pundits and authorities to be the best around." READ MORE...
Plans Made For Year In Derbyshire Celebrations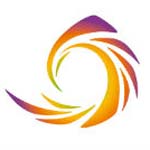 Thursday 8th May 2014 A campaign to attract more visitors to the county and to support the local economy has been launched by Derbyshire County Council.

'Made in Derbyshire' will take place throughout 2015. The campaign will promote the Derbyshire economy locally and nationally through culture, heritage and sporting events, products and festivals. It will bring together existing events and activities and promote them to wider audiences. A particular focus will be highlighting events and products unique to the county.

Derbyshire County Council Deputy Cabinet Member for Health... READ MORE...
Modness At Staveley MWFC With The Nutty Boys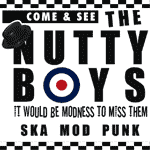 Tuesday 6th May 2014 The brilliant 'Nutty Boys' are bringing their own brand of 'Modness' to Staveley MWFC's Inkersall Road ground club on Saturday 10th May 2014 from 7pm.

If you love Ska, Mod and Punk music - then as the poster says, "It would be Modness to miss them", as renowned local band, the Nutty Boys are gearing up for a night of mayhem this Saturday night, 10th May.

It's all in aid of junior teams from Staveley MWFC and the ticket price includes a light buffet throughout the evening. There is a fully licensed bar with... READ MORE...
A Mission To Help The Community For New Staveley Centre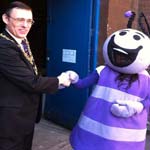 Tuesday 6th May 2014 A new Community Centre in Staveley was opened on Friday 11th April, by his worship the Mayor of Chesterfield, with the Open Day also attended by Chesterfield MP Toby Perkins, Barry Dyke and Helen Elliot.

The Harmony Studio Community Centre, in conjunction with Staveley Harmony DECCA, is run by local Staveley people, who have themselves previously been in need of help from the community.

People such as Yvette Dislins, the founder of Staveley Harmony DECCA, who is physically disabled after suffering a stroke four years ago... READ MORE...
Work To Begin On Baby Memorial Garden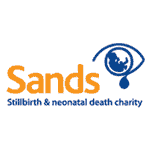 Friday 2nd May 2014 Work is set to begin on a memorial garden in Chesterfield for parents and relatives to remember a child they have lost.

The new garden will be located in Boythorpe Cemetery, which is owned and maintained by Chesterfield Borough Council. Staff from the council's bereavement services staff, based at Chesterfield and District Crematorium, have joined with members of Chesterfield Sands, the stillbirth and neo-natal death charity, in raising money to fund the garden.

Councillor Chris Ludlow, Chesterfield Borough Council's... READ MORE...
Chesterfield's May Day Gala - The Biggest And The Best!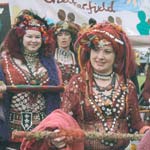 Friday 2nd May 2014 After two years absence, the stage for the 2014 May Day Gala moves back to New Square, following the renovation of Chesterfield's historic Market Hall.

Chesterfield's May Day celebration is the most prestigious in the country and brings thousands of people to the town for the march, rally and entertainment for all the family.

As usual, the celebration takes place on the Bank Holiday Monday, which this year, is May 5th. READ MORE...
HKL Specialists Ltd Require Aluminium Window Fabricators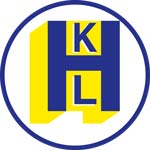 Monday 14th April 2014 H-K-L Specialists Ltd are seeking applications from aluminium fabricators who can demonstrate relevant industry experience in the following: The Manufacture of aluminium windows, doors and curtain wall sections; Fitting of hardware including door locks, handles, closers etc; The Ability to read and interpret drawings and production documentation; Producing quality products that meet client satisfaction

Personal attributes required to be successful in this role are: Strong organisational skills to complete tasks on time; Effective communicator; Response times to internal and external customers with a sense of urgency... READ MORE...
Local MP Continues To Lead The Fight Against HS2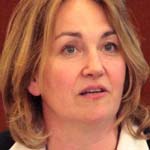 Thursday 1st May 2014 The Member of Parliament for North East Derbyshire, Natascha Engel, continues to campaign against the case for HS2 and demand that the Government gives more say to the people who will be directly affected by the project.

As well as presenting a No to HS2 petition, signed by hundreds of angry residents, to Parliament, Ms Engel also spoke in a recent debate on the HS2 Hybrid Bill.

Arguing that the business case for HS2 is flawed, Ms Engel said: "I am for improving the rail network, for better connections between cities... READ MORE...
HRH Countess Of Wessex Opens Autism Support Centre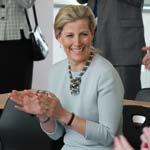 Tuesday 29th April 2014 HRH The Countess of Wessex, GCVO, visited Chesterfield College today to open its Autism Support Centre.

The Centre is part of a complete redevelopment of the College's 'Arches' building which now boasts a brand new cafeteria and learning centre and several large contemporary classrooms.

The Autism Support Centre is a new facility for students aged 16 plus who have been identified as having an Autistic Spectrum Condition/Disorder. Students study subjects including Maths, English, ICT, Skills for Daily Life... READ MORE...
"Let's Get Rocking" Alan Stevenson Talks Sir Tom And Tinie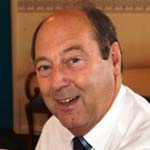 Wednesday 30th April 2014

After securing promotion to League One this weekend, the Chesterfield faithful have a lot to look ahead to on the pitch this coming summer.

However, it's set to be a big summer off the pitch too - after the announcements of several acts coming to perform at the PROACT over two days in June.

First up is Sir Tom Jones, on June 7th - he follows fellow Knight of the Realm, Sir Elton John, who rocked the stadium in 2011. READ MORE & AUDIO...
Chesterfield Actor Takes On Lucky Marathon 13 In Hometown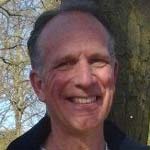 Tuesday 29th April 2014 - Other Sports proudly sponsored by the CASA Hotel
Chesterfield actor George Telfer is set to take part in his 13th marathon on home soil.

Mr Telfer, who starred in the 'Auton' film series, will be joining 1,000 runners expected to take part in the Chesterfield and Derbyshire Marathon on September 14th, 2014.

The 52-year-old has previously run ten London marathons for charity, eight of which have been in aid of charity Whizz Kids, an organisation who... READ MORE...
The Child Foundation Is Launched In Chesterfield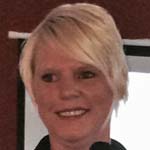 Friday 25th April 2014

A new charity, which supports children who are experiencing disabilities, or life problems, was launched last night at the PROACT in front of hundreds.

The Child Foundation was formed 5 months ago by local lady Karen Child who, after an £8 million Lottery win in 2007, has become a renowned benefactor and supporter of charities throughout the area and, in an emotional speech, she admitted that she was very proud, humbled and overwhelmed by the reaction that she'd had to the idea of setting up her own central charity. READ MORE...
Chesterfield Town Centre - The Future Needs To Start Now!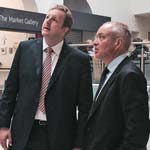 Thursday 24th April 2014 A retail 'guru' and author of a report which makes recommendations on the future of the UK's High Streets, was in Chesterfield yesterday, to meet local traders and take part in a discussion with local business owners about the challenges they face in the current economic conditions.

Bill Grimsey, a retailer with 45 years in the industry as CEO at Wickes, Focus DIY and Iceland, has recently written a book, 'Sold Out - Who Really Killed the High Street?' Last year he produced a review of the High Street which contained ideas for improving and retaining, the health of retail centres into the... READ MORE...
Borough Council Reminds Residents To Check For ID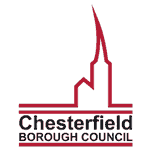 Wednesday 23rd April 2014 Chesterfield Borough Council is reminding residents to always check for ID from staff who are carrying out work on behalf of the council.

This comes after reports of two men attempting to burgle residents by saying they are from the council.

Councillor Jim McManus, Chesterfield Borough Council's Executive Member for Housing said: "Council staff who are visiting the home of a tenant or resident will always carry ID with them. This will include their name, job..." READ MORE...
Work To Expand Markham Vale Due To Start
Tuesday 22nd April 2014 Work to expand Derbyshire County Council's flagship regeneration site is due to start next month, after a visit to Markham Vale by Eric Pickles MP today, Tuesday 22nd April, confirmed Government cash is in the pipeline.

In January, the Government announced Markham Vale was to receive £14.2 million to turn the former Seymour Colliery site into prime economic land, with the potential to create more than 2,000 more jobs in the area, following a bid drawn-up by the County Council and submitted through the Sheffield City Region's Enterprise Zone. READ MORE...
Dave Berry Is A Hit With The Chesterfield Canal Trust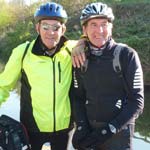 Tuesday 22nd April 2014 Dave Berry had lots of hits, such as 'Little Things', in the 1960s. He is now a big hit with the Chesterfield Canal Trust.

On Tuesday April 15th, Dave cycled the full length of the Chesterfield Canal from Chesterfield to West Stockwith on the River Trent, that's 46 miles altogether, to help raise funds for the Trust.

You can support Dave's ride by making donations via the Chesterfield Canal Trust website, alternatively you could hand in your donation at Tapton Lock Visitor Centre or Hollingwood Hub... READ MORE...
Spireites Badges Raise Funds For Ashgate Hospice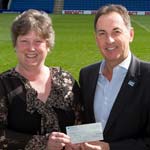 Thursday 17th April 2014 Badges produced to commemorate Chesterfield's appearance in the final of the Johnstone's Paint Trophy final have raised a four-figure sum for Ashgate Hospice.

Spireites director Ashley Carson, who is a supporter of the charity, commissioned 400 badges which were snapped-up in the Club Superstore at the Proact Stadium, raising a total of £1,200 for the charity.

Explaining the thinking behind the initiative, Carson said: "We were trying to think of something we could do to include the fans of the football club." READ MORE...
Chesterfield Marathon Offer To Sheffield Half Marathon Runners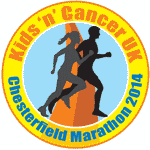 Thursday 17th April 2014 - Other Sports proudly sponsored by the CASA Hotel
Runners in the cancelled Sheffield Half Marathon are being given a discount to enter in the Chesterfield and Derbyshire Marathon in September.

Organisers of the Chesterfield and Derbyshire Marathon will provide entry into the full marathon at £25 and the half marathon at £15 - a reduction on the current prices of £35 and £20 respectively - if they sign-up before June 1st 2014.

Also, any runners entering the team relay race, usual price £100, will receive a £20 discount, even if only one of the team members qualifies for the... READ MORE...
Term-Time School Photographer/Sales Rep In North Derbyshire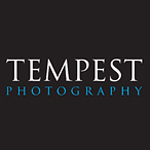 Monday 14th April 2014 Tempest Photography require a School Term-Time Photographer/Sales Representative to work in North Derbyshire.

The successful applicant will photograph and develop further business through canvassing during the school term. The position will only be offered on completion of a DBS.

For info pack (must be returned by 29th April), email M.Stevens@htempest.co.uk quoting Sch-JR or write (phone enquiries cannot be taken) to: Sales Director,
H Tempest Ltd (Sch-JR), The Colour Laboratory, St Ives, TR26 3HU.
Vicar Lane's 'Mother Of The Year' For 2014 Is Announced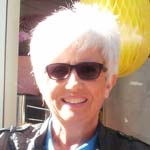 Friday 11th April 2014 Working Mother of one, Bev Horton, has won Chesterfield's Vicar Lane Shopping Centre's 'Mother of the Year 2014' Competition.

Four of the Centre's shops in Chesterfield held Mother's Day competitions and all entrants were automatically put through to a draw for the title. The prize draw for Mother of the Year 2014 was made by Helen Cockerill from the Chesterfield Visitor Information Centre.

There were 33 entries from the Bonmarché, Dolled Up, F. Hinds and Waterstones competitions which were put forward to the draw. READ MORE...
Concerns Aired About Local Medical Group At Public Meeting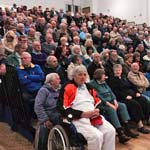 Thursday 10th April 2014
"The NHS is a treasured institution - we all pay for it, and we all have a right to expect to be served by it. It is disgusting that anyone should have to go through what they have to be treated."

That was Chesterfield MP Toby Perkins, speaking to a packed hall at Staveley's Springwell college tonight, as he, and a panel of health professionals, heard local residents voice their concerns about Holywell Medical Group - and in particular, concerns raised by residents of Inkersall and Staveley in respect of practices at Rectory Road and Crich Road, Inkersall. READ MORE & AUDIO...
Leading Doctor Visits Chesterfield's Kids 'n' Cancer HQ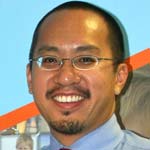 Thursday 10th April 2014 An eminent paediatric physician from Oklahoma visited Chesterfield yesterday, to meet the founder of Kids 'n' Cancer- Mike Hyman - and see for himself the 'behind the scenes' work that goes into supporting families of children needing treatment in the USA.

Proton Therapy, explained Dr Andrew Chang, Paediatric Radiation Oncologist, means a less invasive treatment for children with some cancers and is not yet widely available in the UK, "I see a lot of patients from all over the world, a great number come from the UK. Mike plays a part in helping these patients come over to see us so, as part of my trip here, I wanted to come by and..." READ MORE & AUDIO...
Local Woman Gets Cooking Tips From Celebrity Chef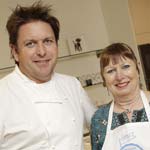 Thursday 10th April 2014

Veronica Prunty from Chesterfield spent the day with celebrity chef James Martin on Friday, March 21st, at an exclusive cooking master class, after winning a competition ran by Vintage Inns during British Pie Week.

The country pub brand ran the competition on its social media channels and asked pie fans to send in pictures of themselves, tucking into a Vintage Inn pie over British Pie Week (March 3rd - 9th 2014). The winners were then chosen at random and invited along to the event held at Aveqia in London. READ MORE...
Work To Develop The Next Stage Of Staveley Basin Underway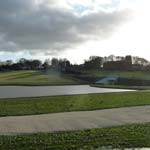 Thursday 10th April 2014 Staveley Basin has begun the next phase of its development with contractors beginning work to build wing walls to support its lock bridge.

Derbyshire County Council, which manages the project, has agreed to fund £89,000 towards the scheme with Chesterfield Canal Trust contributing £76,000 in funds and volunteer time.

Ace Developments from Chesterfield, has started an eight week contract to build the wing walls, which will support the unfinished lock bridge already... READ MORE...
Cheerleading & Cabaret Performances At Chesterfield Marathon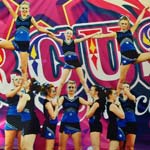 Wednesday 9th April 2014 Two performance acts have been confirmed for one of Chesterfield's biggest mass participation events in more than 30 years.

Crystal Cheer and Dance and Directions Theatre Arts will entertain crowds at the Chesterfield and Derbyshire Marathon on Sunday, September 14th.

The marathon will raise funds for children's charity Kids 'n' Cancer UK, as well as other local charities and causes.

Crystal Cheer and Dance will perform some of their American... READ MORE...
Take A Stall At Chesterfield's Easter Table Top Market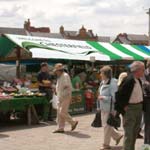 Tuesday 8th April 2014
Stalls are available to rent at Chesterfield Borough Council's Easter Monday table top sale.

The event takes place on Monday 21st April, from 10am to 4pm at the town centre market place. Councillor Amanda Serjeant, Chesterfield Borough Council's Executive Member for Leisure, Culture and Tourism said: "The Easter Monday market is always very popular with residents and visitors to the town. This is a great opportunity for individuals and charities to get rid of their unwanted items and make some money." READ MORE...
Centenarian Gladys Enjoys The Proact VIP Experience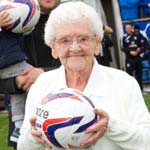 Tuesday 8th April 2014 Centenarian Gladys Smith, was treated to VIP hospitality at Chesterfield's Proact Stadium on Saturday as she attended a football match for the first time in her life.

Gladys, who celebrated her 100th birthday on Mother's Day, was thrilled to receive an invitation to attend the Newport match with members of her family, including daughters Pauline and Linda, son Brian and grand-daughters Julie and Jane.

After being given a tour of the stadium, Gladys enjoyed a meal in the Leengate Legends Lounge with her fellow diners, before presenting the... READ MORE...
Crackdown On Blue Badge Misuses Continues County-wide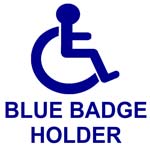 Tuesday 8th April 2014
A crackdown on people who are misusing Blue Badges has seen just over 700 checks carried out in four months.

Blue Badges are issued to people with severe mobility problems and a badge holder can display their badge in their car or any vehicle they are travelling in, to park closer to where they need to be, sometimes for free.

Derbyshire County Council processes the Blue Badges and there are currently around 40,000 people across the county who have one. READ MORE...
Fundraising Launched To Support Youngster's Treatment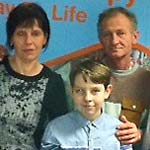 Monday 7th April 2014 Chesterfield based charity Kids 'n' Cancer is at the forefront of efforts to help a 12-year old boy raise £10,000 to support his specialist life-saving treatment in America against an extremely rare cancer.

Adrian Secareanu from Overslade in Rugby, has been diagnosed with Mucoepidermoid Carcinoma - a tumour which is located in his neck and jaw and following several operations to remove it, he is having Proton Therapy to prevent it returning in a more aggressive form.

Adrian is set to travel to the University of Florida Proton... READ MORE...
Cycling Legend's New Cycling App Has Peak District In Top 5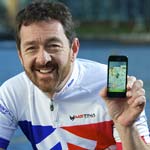 Monday 7th April 2014 - Other Sports proudly sponsored by the CASA Hotel

A new app from cycling legend Chris Boardman showing his favourite routes, has been launched with the Peak District featuring in the top five rides.

With excitement levels rising ahead of the Tour de France, which comes to Britain in July 2014, Chris Boardman has teamed up with Ordnance Survey to create OS Ride. The easy to use app uses Ordnance Survey's detailed outdoor mapping, enabling cyclists to successfully navigate and track their progress as they ride the routes ridden by Wiggins, Froome, Cavendish and co. READ MORE...
The Pros And Cons Of In-Play Betting
Monday 7th April 2014 - Other Sports proudly sponsored by the CASA Hotel
A bet on a sporting event is usually made before it takes place, based on a prediction of the likely outcome of the contest. But recently, 'in-play betting' has become popular. So, what is it about? Here are some of the the pros and cons of betting in-play.

In-play betting consists in placing a bet after the sporting event has started and up to its conclusion. This means the person placing the bet can react, change their prediction on the outcome or back up their first opinion while watching a live event. When betting 'in-play', bets can be placed on a variety of... READ MORE...
Staveley Mourn The Loss Of Long-Time Fan, Bernard Tilley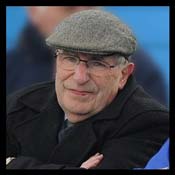 Saturday 5th April 2014
Staveley MWFC and Chairman Terry Damms, send their condolences to the family of Bernard Tilley, who sadly passed away today.

Terry Damms said. "Bernard was a lovely man and a gent who will be hugely missed here. Rarely have I met a gentleman with such manners, politeness and honesty - and the news is devastatingly sad for his family.

"RIP Bernard and thank you for being a friend and supporting SMWFC. You will be sadly missed."
Tinie Tempah To Headline June's 'Party At The Proact'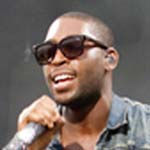 Tuesday 1st April 2014 Multi-award winning rapper Tinie Tempah will headline this summer's 'Party at the Proact' on Sunday, June 8th, joining Labrinth, Katy B, Lawson, Union J and Ms Dynamite.

Tinie is the final act to join the bill for one of the summer's hottest multi-act line-ups. His success with number one hits 'Written in the Stars' and 'Pass Out' have made him one of the hottest acts around.

He released his first mixtape in 2005 and his first album, 'Disc-Overy', debuted at number one in the UK in October 2010, after being preceded... READ MORE...
Diamond Wedding Anniversary
Congratulations Keith & Mary Holmes
Thursday 3rd April 2014
Congratulations to Keith & Mary Holmes on their 60th Wedding Anniversary

Keith & Mary Holmes
Congratulations on your diamond wedding anniversary!
Lots of love,
Linda, Dennis, Stuart and Stacy x
Latest Staveley MWFC's Football Camp Dates Announced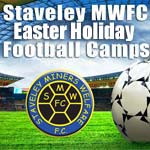 Thursday 3rd April 2014 - Staveley MWFC coverage sponsored by HKL Ltd
Staveley MWFC are holding two new exciting two-day Football Camp for all youngsters aged 5 to 16, during April's Easter holidays, after the hugely successful Half Term camp in February.

The holiday's are not too far away, and Staveley MWFC's football development coaches are staging TWO 2-day Football Camps to give the chance for boys and girls aged from 5 to 16 to let off some steam, learn some new skills and have some great fun. As before, to beat any chance of bad weather disruption, the camps will take place on school premises where indoor facilities are... READ MORE...
X-Factor Auditions Arrive In Meadowhall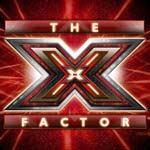 Tuesday 1st April 2014 Meadowhall Shopping Centre has been chosen to host the 2014 X Factor auditions as the hit TV talent show returns to Sheffield for the first time since 2007.

The hugely popular ITV show will be holding open auditions in the South Yorkshire Shopping Centre next month as part of a nationwide search for the next X Factor superstar.

With Sheffield home to a vibrant music scene and nurturing top talent from Joe Cocker and The Human League right through to the... READ MORE...
Dig Out Some Change This Weekend!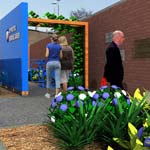 Tuesday 1st April 2014 Spireites fans have their chance to make a huge difference this weekend as the Supporters Club holds a bucket collection and text fund raising campaign to raise fund for the proposed Memorial Garden.

The GARDEN, which will cost around £35,000, will be built opposite the Community facilities in the East Stand, with building set to start in June with the opening planned for early August. An army of bucket collectors will be hoping to raise significant funds at the game and they'll also be handing out flyers to encourage mobile phone users to donate via text (Text Gard02 £5 to 70070) - so look out for the fundraisers and be as generous as you can to ensure the hoped for timescale can be met. Thanks!
Thousands Given Away To Shoppers At Local Store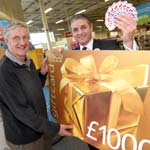 Monday 31st March 2014 Over £4,000 has been given away to local shoppers at the Tesco Extra store in Chesterfield.

Hundreds of customers have been receiving money off their shopping, but four lucky customers got more than they bargained for at the Lockerford Lane store when they each received £1,000 each in Tesco gift cards.

Roger Wilson was the first customer to bag the top prize and said: "When I first saw the ticket I thought I'd won £100 - but when I looked again - it was actually £1,000, I couldn't believe it!" READ MORE...
Mother's Day Competitions At Vicar Lane
Friday 28th March 2014 Entering one of FOUR Mother's Day competitions on offer at Vicar Lane Shopping Centre, could also win one lucky entrant the title Vicar Lane Shopping Centre Mother of the Year 2014.

The Mother's Day competitions offer a variety of prizes from an outfit for mother and daughter at Bonmarché, a makeover at Dolled Up, gold pendant and ear-ring set at F. Hinds and gift card and goody bag at Waterstones.

All entrants to these competitions will also be entered into the Vicar Lane Shopping Centre Mother of the Year 2014 Competition, with the winner... READ MORE...
The Cadillacs Cruise To The Spital Pub On Saturday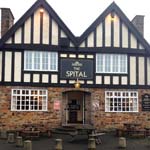 Thursday 27th March 2014


'The Cadillacs' will be cruising to the Spital Pub on Spital Lane. Chesterfield This saturday night.

The evening's musical entertainment starts at 9:30pm and promises to be a great night.

The Cadillacs, 9:30pm, The Spital Pub, Spital Lane, Chesterfield S41 0HL.
Local Start-Up Brings Local Transport Firm Big Fuel Savings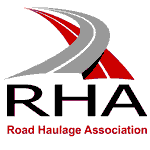 Friday 21st March 2014 A local business success story as a chance call from the finance director of new Chesterfield start-up business, Tec4, led to established Chesterfield Transport and Storage firm, R Wilkes transport, to not only distribute their product, but save money in fuel costs by using it!

As featured in an article in March's issue of the Road Haulage Association's trade magazine, Roadway, Tec4 Managing Director, Bob Welch explains, "We were thinking of setting up our own warehousing and distribution network," admits Welch, "but I found the locally-based Wilkes Transport on the internet and after our first phone conversation, I felt this was a relationship that would..." READ MORE...
The Green, Dronfield, Hosts 100th Birthday Bash For Elsie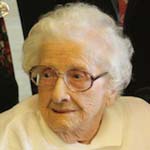 Monday 24th March 2014 The Green, Dronfield, has hosted a special birthday bash to celebrate resident Elsie Wilson's 100th birthday.

On Friday 14th March, Elsie celebrated her 100th birthday at the Nursing Home - with staff organising a big tea party, bunting, balloons and flowers. Elsie's friends, family and all the staff joined the fun to mark this very special occasion.

The Mayoress of Dronfield, Councillor Liz Blanshard presented Elsie with a card and a bouquet of flowers, on behalf of Dronfield Council and said she was surprised to learn that Elsie was one of three residents at The Green who... READ MORE...
Come Dine With Me Is Back In Chesterfield!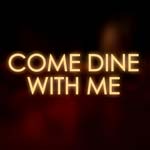 Friday 21st March 2014 Do you love Dinner Parties? Are you a great Cook? Well get ready, because the Channel 4 hit TV show 'Come Dine With Me' is back for a new daytime series - and is looking for participants!

Over five days, four strangers, from all walks of life, take turns to host the perfect dinner party for each other and at the end of the week, the best host wins a £1,000 cash prize.

They're looking for people over 18 years of age in Chesterfield, Sheffield, Rotherham and Barnsley with a passion for cooking and... READ MORE...
Spireites To Make A Stylish Wembley Entrance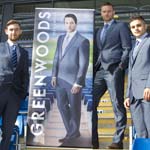 Friday 21st March 2014 Chesterfield FC players and staff will make a stylish entrance at Wembley Stadium for the Johnstone's Paint Trophy final, after being supplied with smart new suits for the occasion by Greenwoods Menswear.

The well-known gents outfitters, based on Packers Row in Chesterfield, have provided the Spireites with blue Mohair suits, which were chosen by the players.

Chesterfield manager Paul Cook said: "The suits look great and I would like to thank the Greenwoods staff for their help and professionalism in sorting everything out." READ MORE...
Pandora Opens Concept Store In Chesterfield Town Centre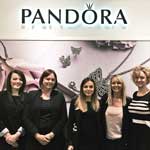 Thursday 20th March 2014 Nine jobs have been created in Chesterfield, with the opening of a Pandora store on Low Pavements.

Pandora Chesterfield will open its doors tomorrow, (Friday 21st March 2014), and says that its new store will showcase Pandora's beautiful new Spring Range; a stunning collection of floral and botanical inspired jewellery, included beautiful new sterling silver and white enamel daisy rings and delicate new butterfly pieces, perfect for the season.

Commenting on the new store, Nigel Simpson... READ MORE & AUDIO...
Local Business Start-Ups Benefit From Free Support Scheme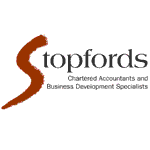 Thursday 20th March 2014 Chesterfield accountants Stopfords, are celebrating 10 years of providing a free package of support to local business start-ups, which was initially set up as a reaction to the high failure rate of new businesses in the area.

Stopfords established Flying Start to provide valuable advice to businesses during their difficult first steps and, over the years, it has encouraged business growth by encouraging local businesses to get up and running.

Through Flying Start, they provide a range of services including... READ MORE...
Ashgate Hospice Supported By Sale Of JPT Final Badges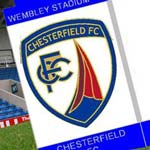 Tuesday 18th March 2014
Limited edition lapel badges have been produced to commemorate Chesterfield's appearance in the Johnstone's Paint Trophy final - and raise money for a local charity.

Four hundred badges have been commissioned, featuring the date of the Wembley final against Peterborough United - and the two club crests.

They are going on sale in the Club Superstore at the Proact Stadium, priced at £3, with all the proceeds going to Ashgate Hospice. READ MORE & AUDIO...
Coach Companies Asked To Call Police Ahead Of Local Derby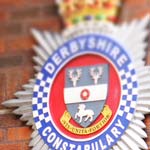 Monday 17th March 2014 Police are asking for any coach or minibus companies taking Chesterfield FC fans to Mansfield for the local derby match this weekend to contact them.

The Spireites take on Mansfield Town at 1pm on Saturday, March 22nd at the One Call Stadium. As part of plans to ensure the match day run smoothly, minibuses and coaches will be escorted to and from the ground by officers.

Anyone organising a coach or minibus trip, please contact Football Intelligence Officer PC Dave Wright on 0300 122 8267 for the rendezvous point and times.
Chesterfield Pays Tribute To Tony Benn "A Mesmerising Man"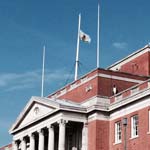 Friday 14th March 2014 This morning, at Chesterfield's Labour club, leaders of the party and friends of The Rt Hon Tony Benn, gathered to pay tribute to the former town MP.

MP here for 17 years, Tony Benn gathered friends and foe in equal measure but what has been clear today around the town, is that he commanded the respect of all.

Toby Perkins MP lead the tributes this morning, signing the Book of Condolence and telling The Chesterfield Post, "I think the way the full extent of the world's media has descended on Chesterfield shows what an ..." READ MORE & AUDIO...
New Inspector Takes Over Policing In Chesterfield & Staveley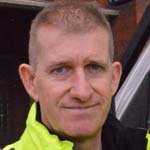 Tuesday 11th March 2014 A new Inspector has taken over the lead of policing in the Chesterfield and Staveley areas.

Inspector John Turner took over management of Chesterfield policing section, which covers Chesterfield Borough, on Monday, March 10th.

John joined Derbyshire Constabulary in 1987 and was first posted to Derby City Centre.  He has since served throughout the county with roles in operational support, as a Police Support Unit officer and Search Adviser, on the Football Intelligence Unit and within the Armed Response Unit, working as a... READ MORE...
Principal Swaps Desks For Bombardier Apprenticeship Role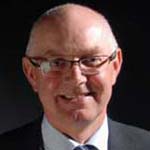 Monday 10th March 2014 The Principal of a leading apprenticeship provider swapped his office for the home of Derby based manufacturer Bombardier on Friday, as part of the organisation's National Apprenticeship Week events.

Learning Unlimited's Trevor Clay said last week he was really looking forward to taking part in the job swap, which will see him take on the role of an apprentice for the day with the train and plane manufacturer.

Principal Clay said: "National Apprenticeship Week is an important opportunity to showcase the benefits of work placed learning in equipping..." READ MORE...
Can You help Find Oliver?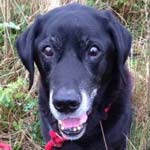 Friday 7th March 2014 We have just spoken to John Stansfield who is frantic and very, very keen to find his missing dog, Oliver and take him home.

If there is anyone who can help please contact us or John (via Facebook) as soon as possible.

It isn't the same dog as the one who is currently at the RSPCA having been run over - though they are very similar.

John has rung them and that dog is a girl! The family is distraught... READ MORE...
Over 80,000 Local Children In Poverty Kept 'Behind Cold Doors'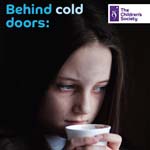 Friday 7th March 2014 Over 80,000 children living in the East Midlands in poverty, are missing out on crucial help that could keep them warm, shocking new analysis by The Children's Society reveals.

More than half of all children in poverty in the UK - nearly two million - are in families that are not getting the Warm Home Discount. This provides a £135 annual rebate on their fuel bills - enough to cover a typical family's energy bills for a month.

The Children's Society argues that this crucial support would help put an end to parents having to make harsh choices between giving their children... READ MORE...
Get Your Boots Out - 'Cos Woofs And Wellies Is Back!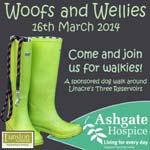 Friday 7th March 2014 Woofs and Wellies is back for the fourth year running and Ashgate Hospice are really looking forward to welcoming back their four-legged friends (and their owners!)

Woofs and Wellies is a sponsored dog walk around the beautiful Linacre Woods, to help raise vital funds for Ashgate Hospice, supported this year by Dunston Lodge Boarding Kennels and Grooming Salon.

The 4.5 mile walk will begin at Ashgate Hospice and take you round a circular route through Linacre Woods, back to the Hospice. READ MORE...
County Council Issue Advice About Scarlet Fever For Parents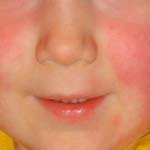 Thursday 6th March 2014 Public health officials from Derbyshire County Council are warning parents to look out for the symptoms of scarlet fever in their children.

This year there has been a higher number of reports of the illness, which most commonly occurs in children aged between two and eight.

To help prevent the spread of the disease, public health officials have published guidance about how to spot signs of infection and are advising parents to take children with suspected symptoms to their GP. READ MORE...
Great Opportunity To See Your Memories Of Saltergate In Print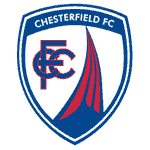 Thursday 6th March 2014 We have received an email from an author who is seeking Chesterfield fans who would like to contribute to a new book - regarding leaving one football ground for a new one. If you would like to see your story in print please read on...

From C. Lloyd Thompson: "How did you feel when your team 'upped-sticks' and left your old ground? Were you upset, frustrated or annoyed at your Club relocating or was it the best thing that ever happened?

I know how strongly I felt when my team, Bolton Wanderers, left... READ MORE...
Fancy The Chance To Build Your Own Dream Burger?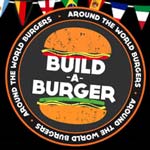 Thursday 6th March 2014 Ever wanted to make your mark on the menu at your local pub? Well now's your chance.

A Chesterfield pub/restaurant is giving local foodies the opportunity to create their ultimate dream burger, which if chosen, will feature in pubs across the nation - just in time to cheer on England during the summer's World Cup football.

The Donkey Derby, on Sheffield Road, is calling for burger buffs to help create pub restaurant chain Flaming Grill's first crowd-sourced burger - chosen by guests, for guests. READ MORE...
The Search Is On To Crown Chesterfield's Carnival Queen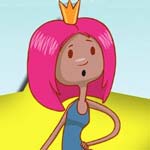 Wednesday 5th March 2014 Do you think you've got what it takes to be crowned Chesterfield Town's Carnival Queen, Princess or Rosebud?

Chesterfield based national charity, Kids 'n' Cancer, has launched a local campaign to crown the Chesterfield Carnival Queen (18 years +); two loyal Princesses (8-17 years) and four little Rosebuds (under 8s) to help celebrate and support the Chesterfield Marathon 2014, which is hoping to attract 3,000 runners and thousands more spectators to the town on Sunday, 14th September, 2014.

So, if you know someone who's gone that extra mile; done... READ MORE...
Up To 30 Further Jobs On The Horizon At Markham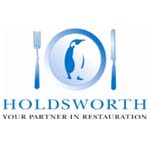 Tuesday 4th March 2014
More jobs are on the horizon for a flagship regeneration site after work began to expand operations for a Derbyshire food company.

Holdsworth, which has been operating since 1969 and supplies caterers across the UK, set up a base on Derbyshire County Council's Markham Vale site four years ago.

Now the family run firm is expanding its operations at Markham with a new warehouse and cold store, which is eventually expected to bring up to 30 jobs. READ MORE...
'Clare's Law' Launch Takes Place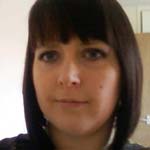 Monday 3rd March 2014
A landmark scheme which enables people to check the police record of their partners has now begun in Derbyshire.

Clare's Law was launched across the county today, Monday, March 3rd, and forms part of a national focus on domestic abuse, running from 4th - 8th March.

The scheme is named after Clare Wood, who was murdered by her ex-boyfriend George Appleton in Salford in 2009. Clare was unaware of Appleton's history of violence against women. READ MORE...
Chesterfield MP Backs Town Marathon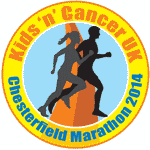 Friday 28th February 2014
Toby Perkins, Chesterfield MP and Shadow Business Minister, has given his support to the Chesterfield and Derbyshire Marathon.

The Marathon will take place on Sunday, September 14th, in aid of children's charity Kids 'n' Cancer UK, along with other local charities and good causes.

Runners can take part in a full marathon, half marathon, fun run and a relay race, where four competitors take a share of the course. More than 1,000 people are expected to take part with entries now open for all events. READ MORE & VIDEO...
Budding Beauticians To Raise Funds For Ashgate Hospice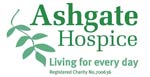 Friday 28th February 2014 A group of budding beauticians will put their expertise to good use on Monday 3rd March as they host a pamper day for local residents in a bid to raise money for Ashgate Hospice.

The Level 3 apprentices from leading provider Learning Unlimited - part of the Chesterfield College Group - are offering a range of services from waxing to massaging and pedicures to facials, as part of the fundraising initiative.

The one off event will take place at the Chesterfield College site's beauty block, with lucky ladies experiencing an unrivalled day of relaxation from 9:30am until 4pm for just £30, including a healthy lunch... READ MORE...
Parents Due To Be Notified About Secondary School Places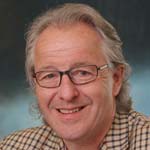 Friday 28th February 2014 Parents across the county will hear about their child's secondary school place on Monday 3rd March - and for the majority of families - it is good news!

The authority will make offers of places to 7,721 Derbyshire children on March 3rd and overall, 98.8% have been offered a place at one of their three preferred schools. Of those who applied by the closing date, 94.2% have been offered their first choice school.

This is the ninth year the county council has acted as a central... READ MORE...
Volunteers Needed For Exciting New Bolsover Castle Project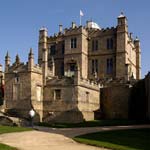 Wednesday 26th February 2014

English Heritage's Bolsover Castle is on the look out for local residents with a passion for history to come along to a coffee morning at the castle on Tuesday 4th March at 9.30am - and find out how they can help volunteer to tell the tale of the town's iconic landmark as part of an exciting new project.

Bolsover Castle has attracted visitors for hundreds of years, and the current work to restore, re-imagine and re-interpret the castle and garden ready for re-opening in April, will encourage more people to visit the town and surrounding... READ MORE...
8 Minutes To Get To The Scene, 12 Minutes To Save A Life!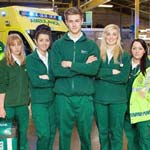 Tuesday 25th February 2014 Following on from news of the Chesterfield Royal being featured on BBC1's 'Operation Hospital Food' this week, it's now the turn of the East Midlands Ambuilance Service (EMAS) to grab some limelight!

Nine University of Northampton Paramedic Students are followed as they embark on their first work placements with East Midlands Ambulance Service mentors.

A BBC Three award-winning production team who were behind the 'Junior Doctors:- your life in their hands' programme, have worked with The University of Northampton and EMAS to produce 'Junior Paramedics'... READ MORE...
Derbyshire Army Cadet Force Travels To Austria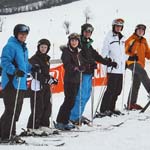 Tuesday 25th February 2014
A group of 48 cadets and adult volunteers from Derbyshire Army Cadet Force (ACF) had the opportunity to travel to Austria last week, to experience an exciting adventure training programme.

The event, known as Exercise Dragon Venturer Ski Cadet 2014, is an annual winter event in which a number of young people and adult instructors carry out a range of team building activities, such as building a snow shelter and skiing in varying conditions, as well as learning more about practical snow survival and receiving an introduction to using equipment to help locate people buried under... READ MORE...
Chesterfield Royal Hospital Featuring In Hit BBC1 Series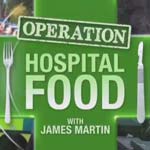 Monday 24th February 2014 An innovative idea - aimed at helping elderly patients going home from hospital and who live alone - is to be featured in the new series of BBC1's 'Operation Hospital Food'.

Hosted by celebrity chef James Martin, the third series of the hit TV show will focus on several projects from hospitals across the country, including the Royal, and is due to air on BBC1 at 9.15am every morning from Monday 24th to Friday 28th February.

The Royal's project involves an initiative from the retail and health side of the Trust, along with the British Red Cross - with made to order... READ MORE...
Why Is There A Gambling Culture In Professional Football?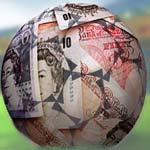 Monday 24th February 2014 - Guest article by Ryan James.

Ahh the life of the pro footballer! Beautiful WAGs, mass acclaim from the fans, practically unlimited cash... I don't know about you, but if I were in their boots, I'd dedicate pretty much the entirety of the summer break to living the high-life.

Of course, this is what many top footballers actually do, and it seems that many of them end up hitting the casino in the process (stories abound of a few current top level professional footballers who have allegedly blown up to £50k in one unfortunate night!) READ MORE...
DVLA Wants Swinging Success As TA12 ZAN Goes Up For Sale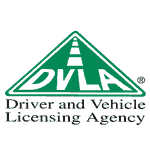 Monday 24th February 2014 One lucky motorist could well be lord of the urban jungle, thanks to DVLA Personalised Registrations, who are auctioning -
"TA12 ZAN" later this week.

The registration, which clearly resembles the name of the jungle-living hero created by author Edgar Rice Burroughs, is among 1,500 personalised registrations going under the auctioneers' hammer during the Agency's first live sale of 2014 which gets underway at the Casa Hotel in Chesterfield on Wednesday, February 26th.

While the three-day sale is festooned with fun-related registrations... READ MORE...
Ginny Davies In 'Something Fishy' At The Hollingwood Hub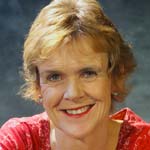 Monday 24th February 2014 After her wonderful performance of 'Double Booked' last year, the Chesterfield Canal Trust is delighted to welcome Ginny Davis back to Hollingwood Hub.

Something Fishy is the latest in the Ruth Rich saga. It is a witty and entertaining show in the style of television favourites Outnumbered and My Family, describing a middle aged mum's efforts to keep everything running smoothly as chaos unfolds.

All goes to hell in a handcart when Ruth's typical teenage son, Fred, is banned from school trips so severely that he can only participate in a trip to... READ MORE...
Sixteen New Derbyshire Police Officers Are Sworn In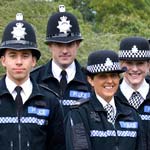 Friday 21st February 2014 A driving instructor, prison officer and supermarket manager are amongst sixteen new police officers are being officially sworn in at a ceremony this evening.

The recruits,who range from 22 to 47 years old, started training in October 2013 and tonight will attend the ceremony at Police Headquarters, Ripley at 6.30pm.

Chief Constable Mick Creedon said: "I am delighted that the Constabulary has recruited 16 new officers who will be based across the county. We are now bringing fresh blood into the organisation and it is tremendous that there... READ MORE...
The Air Ambulance Service Launches 'Power Hour' Appeal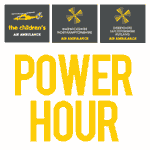 Thursday 20th February 2014 The Air Ambulance Service (TAAS) is launching an appeal to attract local business men and women to take part in 'Power Hour', as part of its volunteering campaign.

The Charity, which runs Warwickshire & Northamptonshire Air Ambulance and Derbyshire, Leicestershire & Rutland Air Ambulance, is asking corporate supporters to donate their lunch hour(s) to support a lifesaving cause.

Power Hour is a new initiative to allow charitable corporate teams and individuals the chance to fit a significant volunteering activity into their hectic... READ MORE...
S P Carpentry & Joinery Services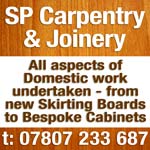 SP Carpentry and Joinery services can provide all aspects of domestic work geared towards the individual homeowner.

With over 30 years experience, this City & Guilds qualified Carpenter offers general or specialised services for your home including: traditional Sash Window repairs and draught-proofing; Garden Decking; supply and fitting Hardwood & Laminate flooring; timber repairs; bespoke cabinet construction; fitting of internal and external doors; skirting board replacement and repair and more.

For FREE estimates and advice, please contact Steve on 07807 233687
New Trio To Join The 'Party At The Proact'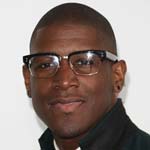 Tuesday 18th February 2014 Chesterfield Football Club has said this lunchtime that three more acts have been added to the exciting line-up for this summer's Party at the Proact.

Labrinth, Katy B and Ms Dynamite will now join Lawson and Union J at the event on Sunday, June 8th - a day after Tom Jones performs at the stadium.

Labrinth is the multi-faceted rising star of British music. He has already enjoyed considerable success with his first two singles - 'Let the Sun Shine' and 'Earthquake' - storming the top three, the latter selling over... READ MORE...
Vital Centre Expansion Brings Economic Hope To The Area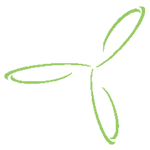 Friday 14th February 2014 There is more good news on the jobs front for the local area, after it was announced that a business centre which is playing a vital role in the drive to bring thousands of jobs to Derbyshire, is to be extended in a £975,000 scheme.

The Markham Vale Environment Centre is at the heart of Derbyshire County Council's Markham Vale regeneration site close to junction 29A of the M1.

The former coalfield site is eventually expected to employ around 5,000 people.  It is already home to 28 businesses employing over 400 people. READ MORE...
Staveley's Home Match Against Barton Town Old Boys Is OFF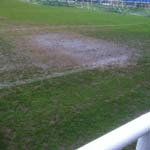 Saturday 15th February 2014 - Staveley MWFC coverage sponsored by HKL Ltd
Staveley MWFC's home fixture for this afternoon (Saturday 15th February) against Barton Town Old Boys has been postponed after inspection, due to a waterlogged pitch.

The NCEL Premier Division side now has only one more midweek slot free to play the backlog of rescheduled games until they will be playing four games every seven days.

Chairman Terry Damms said, "It's hugely disappointing to have..." READ MORE...
Job Vacancy: NDVA Seek Development And Liaison Workers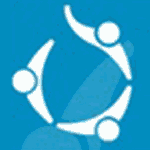 Friday 14th February 2014 It is now being recognised by health and social care professionals that voluntary sector groups and organisations are able to deliver wrap around services to the most dependant users of health and social care services.

It is also recognised that these services are not currently being used in the best way and most effectively. The aim of the voluntary sector Single Point of Access (vSPA) service is to provide an effective referral route into health and social care voluntary services. NDVA are seeking two enthusiastic and energetic people with excellent communication and organisational skills to develop and... READ MORE...
Derbyshire FRS Outline Proposed Emergency Response Model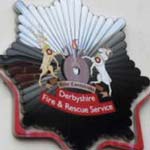 Thursday 13th February 2014
Following a comprehensive 12 week consultation - and subsequent evaluation - Derbyshire Fire & Rescue Service (DFRS) today presented a series of proposals in relation to the "Transforming Service Delivery - Fit to Respond in 2022 and Beyond" project to Derbyshire Fire & Rescue Authority, at its first meeting of the year.

From the 1st October until the 23rd December 2013, through a range of consultation activities, DFRS sought views from stakeholders on 14 proposals that would form a new emergency response model for Derbyshire. READ MORE...
New Future For Landmark Chesterfield Building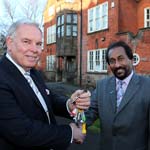 Thursday 13th February 2014 St Helena Centre on Sheffield Road, Chesterfield, currently owned by Derbyshire County Council, is to be taken over by the University of Derby.
Derbyshire County Council's Cabinet Member for Council Services, Councillor Brian Ridgway, said: "I'm delighted that we've been able to give the University the opportunity to extend their work into Chesterfield. This is the best possible use for the St Helena Centre.

"The University will bring new jobs to the area and create..." READ MORE...
Vicar Lane Valentine's Fundraiser For British Heart Foundation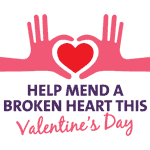 Thursday 13th February 2014 Retailers based at Vicar Lane Shopping Centre are raising funds for British Heart Foundation during the run up to Valentine's Day - and offering shoppers the chance to win prizes.

Visitors will have the challenge to find two members of staff wearing broken hearts somewhere within the shops at Vicar Lane Shopping Centre, which includes those on Steeplegate.

They will then have to submit their answers via the Vicar Lane Shopping Centre website with a chance to win a 9ct gold pendant and ear-ring set... READ MORE...
Five Rivers Foster Care Has Arrived In Chesterfield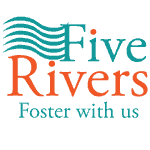 Thursday 13th February 2014 Can you be a young person's inspiration to develop their aspirations? Five Rivers is recruiting local people in Chesterfield and the surrounding area to care for and foster local children.

Five Rivers Child Care has been established for 25 years and is one of a very few independent fostering agencies that operates as a Social Enterprise.

As an innovative Social Enterprise, they have a strong ethos and social purpose by placing the needs of their children and young people at the very centre of everything they do. Any financial surplus (profit) that is generated gets... READ MORE...
FREE Childcare For Two Year Olds Announced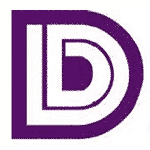 Wednesday 12th February 2014 Families on low incomes in Derbyshire are being urged not to miss out on free childcare for their two-year-olds.

A scheme offering up to 15 hours of free childcare a week for two-year-olds is being rolled out to hard-pressed working families across the county. Previously, it was only open to people on certain benefits.

Now, Derbyshire families with a household income of less than £16,190 a year and receiving Working Tax Credits, can take advantage of the offer which could add up to thousands of pounds of free childcare a year. READ MORE...
County Council's Plans To Develop Derbyshire's Waterways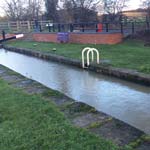 Wednesday 12th February 2014 Plans to develop Derbyshire's waterways have been drafted with the aim of making the most of their potential.

Derbyshire County Council's Cabinet were shown the draft Waterways Strategy on 11th February and agreed to share it with interested parties for consultation before a final version is submitted in April.

The county council owns and maintains 11 miles of canals including Cromford Canal from Cromford Wharf to Ambergate and Butterley Tunnel to Codnor Park Reservoir; Chesterfield Canal from St. Helena's Weir to... READ MORE...
Cheltenham Festival 2014 Preview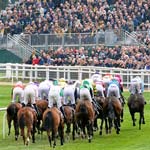 Wednesday 12th February 2014 - Other Sports proudly sponsored by CASA Hotel

The 2014 Cheltenham Festival is coming up fast, with all eyes in the racing world looking towards the highlight of the national hunt season.

Beginning on March 11th and lasting for four days, the Cheltenham Festival includes 27 races run by some of the world's best racehorses and jockeys. The first race of the festival, the Supreme Novices' Hurdle, will be accompanied by the traditional Cheltenham Roar from the huge crowd, and is the start of the most entertaining week in jumps racing. READ MORE...
County Council Calls Time On Mental Health Discrimination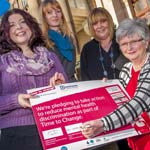 Tuesday 11th February 2014 Mental health stigma and discrimination is being tackled by Derbyshire County Council, as part of the national 'Time to Change' programme.

The county council pledged its commitment to the campaign on Friday at an awareness raising event held at County Hall in Matlock.

Time to Change aims to reduce mental health discrimination, help people with mental health problems able to address discrimination and hold an annual mass participation event centred around physical activity to bring together people... READ MORE...
Director Joe Wright Seeks Peter For Upcoming Film 'Pan'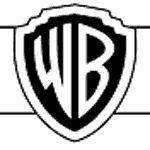 Tuesday 11th February 2014 One aspiring young actor will have the opportunity to portray one of the most iconic characters ever created, in an all-new big screen adventure based on J.M. Barrie's beloved character Peter Pan, the boy who would never grow up.

Warner Bros. Pictures and the filmmakers behind the upcoming feature film "Pan", are hosting an open casting call on Sunday, February 23rd, 2014, at Wembley Arena, for the title role in Director Joe Wright's live-action adventure. 

Boys of all ethnicities, aged 11 to 13, are invited to audition for... READ MORE...
Chesterfield Borough Council Looks For Community Leaders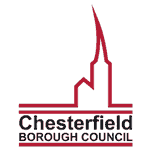 Monday 10th February 2014 Chesterfield Borough Council is looking for residents to chair the council's Community Assemblies.

The positions are voluntary, although the Council will pay reasonable expenses for costs incurred carrying out the role and will involve chairing the assembly meetings four times each year.

Applications will be welcomed from residents in the Community Assembly areas.

The four Community Assemblies are: South Assembly covering... READ MORE...
Derbyshire's Poet Laureate Talks Town With Local Pupils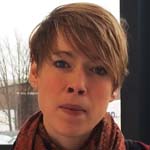 Friday 7th February 2014 Year 6 pupils from a Chesterfield Primary school were treated to a poetic performance, dedicated to high flying League leaders Chesterfield FC - and a workshop helping them hone their own literacy skills.

Spireites' Poet In Residence, Helen Mort, welcomed the 10 and 11 years olds from New Whittington to the new Community Stand classroom and talked to them about her life as Derbyshire Poet Laureate, and her work at the football club.

Derbyshire decided to appoint a Poet Laureate to celebrate Derbyshire places, people and traditions through poetry; and to encourage... READ MORE & VIDEO...
Spireites Memorial Garden Fundraising Kicks Off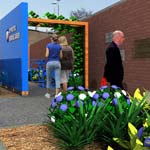 Thursday 6th February 2014 The fundraising initiative to raise £35,000 to build a Memorial Garden at Chesterfield FC's Proact Stadium has begun.

Designed to provide an area to remember former Spireites players and officials killed in the two World Wars, as well as commemorating the lives of family and friends of supporters, the garden will be adjacent to the Community Stand on the East side of the ground.

A well-attended meeting heard from Club Chaplain Jim McGlade, the Chairman of the Derbyshire Royal British Legion Bernard Page MBE... READ MORE...
Chesterfield Girl Has Beauty And Purpose
Thursday 6th February 2014 A Chesterfield girl is hoping to fulfill a childhood dream this coming Valentine's Day - and make it through to the Miss England finals.

Rachel Cadman, 21, is through to the finals of Miss South Yorkshire and will, over the course of the next week, be taking part in various disciplines, the combined scores of which will hopefully garner her the coveted local title.

Having survived Boot Camp, she will then progress through to the finals, where she will showcase sportswear, 'eco' wear (more on this later!) and... READ MORE...
'Bite The Ballot' Or Be Bitten?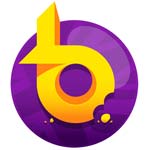 Wednesday 5th February 2014 Chesterfield MP Toby Perkins visited Chesterfield College to encourage young people to register to vote, as part of the national youth led campaign, Bite the Ballot.

Toby Perkins said, "Voting determines the kind of society we live in. If you are not registered to vote, you don't have a say. I am concerned that young people and those from less privileged backgrounds are under-represented and so, the laws we make in society do not always reflect their best interests."

In 2010, only 44% of 18 to 24 year olds voted, while 76% of those... READ MORE...
'On Yer Bike!' Cyclists Wanted To Represent Chesterfield FC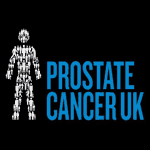 Wednesday 5th February 2014 An appeal has gone out for cyclists to represent Chesterfield FC in the London to Amsterdam Football League Challenge this summer.

Starting on Friday, June 6th and ending the following Monday, the challenge will involve cycling around 150 miles over two days. Under the leadership of a 'club captain', the team will raise money for Prostate Cancer UK.

After cycling through the Essex countryside and boarding an overnight ferry from Harwich, those taking part will then follow the coastline on cycle... READ MORE...
Could You Be Ashgate Hospice's 'Mr Heart Throb'?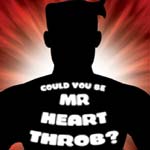 Tuesday 4th January 2014
Ashgate Hospice are really excited to be hosting Mr Heart Throb, a brand new event for 2014!

They're inviting fun loving Derbyshire fellas to compete in four categories: modelling their work clothes, what they would wear on a dinner date, a super hero costume and finally a show stopping outfit of their choice.

Contestants will have to impress the judging panel, headed by Peak FM's Becky Measures, as well as the audience (tickets available now!) READ MORE...
Local Miners Prepare For Tribute To 'Terry'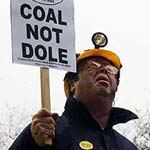 Tuesday 4th February 2014 March 2014 marks the thirtieth year since the start of the Miners' Strike.

Since that time, many collieries have closed, communities changed and more than a few people who were involved are sadly no longer with us. As a memory to those people and places, two ex-Shireoaks miners, George Bell and Philip Whitehead, have organised a reunion of the men, women and children who took part in the strike and wish it to be a fitting memorial to those who were involved.

This year's occasion has an added significance, since one of the... READ MORE...
New Whittington Primary School Receives UNICEF Award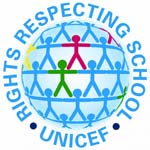 Tuesday 4th February 2014 New Whittington Community Primary School has been awarded the prestigious Rights Respecting School Award by UNICEF, the United Nations Children's Fund. UNICEF is the world's leading organisation working specifically for children.

UNICEF UK's Rights Respecting School Award recognises schools which show a high commitment to promoting children's rights and encourage children and young people to respect the rights of others.

The initiative now involves over 3,000 primary and secondary... READ MORE...
21 Jobs Saved At Chesterfield Manufacturer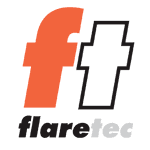 Friday 31st January 2014 All 21 jobs have been saved at Chesterfield manufacturing company Flaretec Alloys and Equipment Limited, after it was bought out of administration.

The 35-year-old business, which manufactures plant for oil, gas and process industries, has been acquired by Hertfordshire-based Hephaestus Holdings Ltd and its new subsidiary Flaretec Alloys and Equipment (UK) Ltd.

Hephaestus, headed by Chris Heminway, is an investment group specialising in the turnaround of struggling industrial manufacturing businesses. READ MORE...
Poppy Appeal Total Is Up But Needs A New Wave Of Volunteers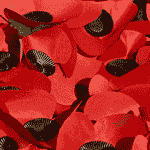 Tuesday 28th January 2014 It's been announced today that The 2013 Poppy Appeal total for Derbyshire has reached a staggering £647,838.00, already passing the 2012 total with eight months until the year end in September!

Christine Selden, Community Fundraiser said, "The support we receive from the people of Derbyshire is fantastic.

Throughout the economic downturn, their support for our Armed Forces, veterans and their families has been unwavering. I would like to thank everyone involved with the appeal; collectors, counters, organisers and everyone who gave..." READ MORE...
Did You Cross The Picket Line During The 80s Miners Strikes?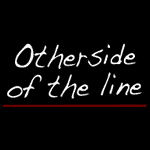 Monday 27th January 2014

Former coal miners, managers, cokemen and colliery nurses from the 1984-1985 strike, who crossed the NUM picket lines of their colliery, are being encouraged to come forward and share their accounts for an Audio and Photography project looking at those that worked the infamous strike.

Photographer Vanessa Short, who comes from a coal mining family, has embarked on a personal project - 'Other Side of the Line' - documenting those who returned to work before the bitter year long strike ended. READ MORE...
Half Price Travel Is Smart Move For Local Bus Passengers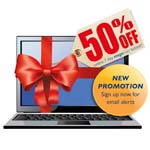 Monday 27th January 2014 Bus passengers can travel around Chesterfield for half the price in a smart new move by Stagecoach, designed to help customers save money.

The leading bus operator is offering a 50 per cent discount on all of its weekly megarider tickets with a StagecoachSmart travel card. New and existing StagecoachSmartcard holders can buy a Chesterfield megarider for £5, a Chesterfield megarider Plus for £6 or a megarider Gold for £9.50.

The StagecoachSmart travel card is an electronic card that... READ MORE...
Staveley MWFC's Half Term Football Camp Announced
Saturday 25th January 2014 - Staveley MWFC coverage sponsored by HKL Ltd
Staveley MWFC are holding an exciting new two day Football Camp for all youngsters aged 5 to 16, during February's Half Term holidays, with a very special guest appearance for the presentations.

Half term is not too far away, and Staveley MWFC's football development coaches are staging a 2 day Football Camp to give the chance for boys and girls aged from 5 to 16 to let off some steam, learn some new skills and have some great fun.

To beat any chance of bad weather disruption, the camp will... READ MORE...
Norovirus Hits Royal's Durrant Ward - Visitor Advice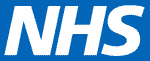 Friday 24th January 2014 Chesterfield Royal Hospital has said tonight that, due to an outbreak of Norovirus, enhanced infection control measures are in place on Durrant ward.

They ask that, if you are visiting a loved one on this ward, please ensure that you adhere to the strict hand hygiene measures in place, remain vigilant and clean you hands before entering and leaving the ward.

If you are experiencing the symptoms or have experienced them, please do not go and visit until you have been symptom free for at least 48 hours. READ MORE & VIDEO ADVICE...
Local Children Centres To Join An Anniversary 'Giant Wiggle'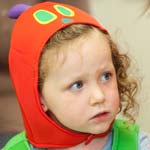 Wednesday 22nd January 2014

Derbyshire children centres are being encouraged to celebrate 'The Very Hungry Caterpillar™' anniversary with a 'Giant Wiggle', a Charity fundraiser launched to encourage children to help other children - and get active at the same time!

Leading charity Action for Children is teaming up with The World of Eric Carle™ and encouraging children's centres, nurseries and groups for under-5s in Derbyshire to host a Giant Wiggle event on The Very Hungry Caterpillar Day, which is Thursday, 20th March 2014. READ MORE...
Chesterfield Borough Council To Mark Holocaust Memorial Day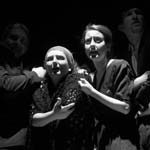 Sunday 19th January 2014 Chesterfield residents can pay tribute to victims of the Holocaust by attending an event to commemorate Holocaust Memorial Day.

Chesterfield Borough Council is supporting a performance by the professional theatre company, Voices of the Holocaust, which will bring stories from survivors together on Monday 27th January.

The performance takes place at the Donut Creative Arts Studio, Spring Bank Road at 7pm. Demand for places is expected to be high - to book a seat, e-mail eoinfo@chesterfield.gov.uk. READ MORE...
Chesterfield FC Memorial Garden Fundraising Kick Off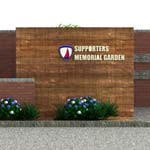 Sunday 19th January 2014
The plans for the proposed Chesterfield FC Memorial Garden, due to be built opposite Chester's Den, behind the Spencer's Solicitors Community Stand, will be available for viewing in a specially arranged meeting in the Leengate Legends Lounge on Thursday 30th January.

Starting at 7pm, supporters will be able to take a look at the artists' impressions and learn about the plans for what will be a substantial memorial, where fans can be remembered as well as there being a commemorative area to remember Spireite players and officials killed during the two World Wars. READ MORE...
Air Ambulance Service Mourns The Loss Of Roger Lloyd-Pack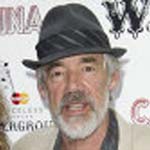 Thursday 16th January 2014 After the sad news this morning of the death of Actor Roger Lloyd Pack from pancreatic cancer at the age of 69, a local Charity chief has paid tribute to the actor and his support for the Air Ambulance Service.

CEO, Andy Williamson, has issued a statement this morning which reads, "It is with great sadness that we learn of the passing of Roger Lloyd-Pack. Roger was known to millions as a legend of British sitcoms, especially in Only Fools and Horses and The Vicar of Dibley.

"What may not have been as well-known was that he was..." READ MORE...
Transfer Deadline For Fans To Sign For Chesterfield Looming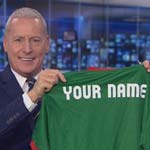 Thursday 16th January 2014 Chesterfield FC supporters still have three weeks to register their interest in signing for the Spireites with the 'Sign for Your Club' campaign closing on Sunday, 2nd February.

All Chesterfield fans have to do is register their interest at www.signforyourclub.co.uk.

This once in a lifetime opportunity for supporters to join their heroes is thanks to Papa John's, the official pizza partner of the Football League, which has a store not to far from the Proact Stadium, on Sheffield Road. READ MORE...
Jobs Ahoy! Admiral Signs 3 Year Deal With Auto Windscreens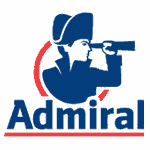 Wednesday 15th January 2014 Admiral Group has signed a three and a half year preferred supplier agreement with Auto Windscreens, that is set to create over 60 new jobs at the UK windscreen repair company.

As commenced on 1st January 2014, Auto Windscreens will handle 50% of the insurer's motoring customers' glass repair and replacement needs, upping previous work volumes by an estimated 45,000.

"Admiral's continued confidence in our high quality service delivery is undoubtedly the key to this prestigious win," commented Nigel Davies... READ MORE...
Tom Jones Tickets On Sale Next Week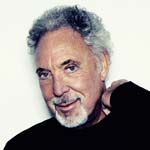 Wednesday 15th January 2014 Tickets for the Tom Jones concert taking place at the Proact Stadium on Saturday, June 7th, will go on sale from next week.

Tickets priced at £39 / £50 / £75 (plus booking fee), will be available on pre-sale to Chesterfield FC supporters only from 10am on Wednesday, January 22nd.

They can be purchased from the Ticket Office at the Proact or via the telephone hotline: 01246 209765 (option 1 or ext 4114). Alternatively, email karenwood@chesterfield-fc.co.uk. Please note that no bookings will be taken via email before the pre-sale date. READ MORE...
JOB VACANCY FOR QUANTITY SURVEYOR / ESTIMATOR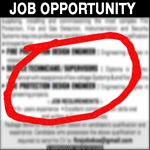 Tuesday 14th January 2014
Kingston Drywall Limited is one of the East Midlands largest Drylining Contractors, and due to increased turnover, is looking to recruit a Quantity Surveyor / Estimator to its Mansfield Office.

This is a permanent position would be ideal for a recently qualified Surveyor or someone looking for a fresh challenge. Responsibilities would include take-offs, pricing variations, interim valuation, measuring and agreeing final account.

Salary will depend upon experience. READ MORE...
County Council Announces Multi-Million Pound Cuts Plans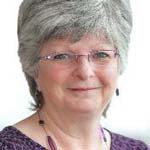 Tuesday 14th January 2014 Initial proposals have been unveiled by Derbyshire County Council today (Tuesday, 14th January) for helping the organisation cut £157m from its budget by 2018.

Reductions in Government grants, inflation and greater demands on areas of the county council's budget for adult social care and vulnerable children mean it must re-think the way it delivers services.

Councillor Anne Western, Leader of Derbyshire County Council, said: "We're facing massive financial pressures like never before and..." READ MORE...
Ben Parkinson MBE Proud To Go A Little Further For Charity
Monday 13th January 2014 In a week on which it was announced that a superstar would visit the PROACT in the summer, it was perhaps fitting that the ground also played host to a true hero this last weekend.

Lance Bombardier Ben Parkinson MBE is the most seriously injured soldier to survive injuries he received in Afghanistan in 2006 ,and was told he would never walk again.

However, after a well documented and public road to recovery, he has proved beyond doubt the strength of the human spirit and will to overcome... READ MORE...
Tom Jones Is Coming To Chesterfield!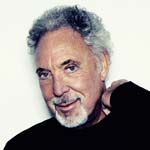 It's just been announced that the green, green grass of the PROACT, will be playing host to multi-million selling artist Tom Jones, who is coming to Chesterfield for one night only on Saturday, June 7th, 2014.

The Voice judge will bring his amazing Welsh sound to Chesterfield this Summer. It will be the second concert to be staged at the home of the Spireites, following on from Elton John's appearance in the summer of 2012, which attracted an audience of around 15,000.

Although Tom is best known for hits including Kiss, Delilah and... READ MORE...
The Dave Allen Interview - "I'm Here For The Long Haul!"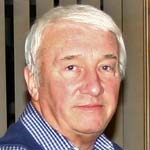 Thursday 9th January 2014 No one can deny that it was a rollercoaster of a journey last year at the PROACT, with wholesale changes to personnel on and off the pitch.

It's no doubt been an expensive year too for Chairman and Owner Dave Allen, who told The Chesterfield Post that he is more than happy with the result as we head into the New Year, "I'm delighted. It would have been a lot better if we'd not had injuries for the last 6 to 8 weeks. We have a good team down here - top to bottom - and that includes everything. When I first came here, I felt there were things that needed addressing and, through (CEO) Chris Turner, we have..." READ MORE & AUDIO...
From The Bottom Of A Bottle - To The Top Of The World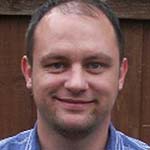 Thursday 9th January 2014

Celebrated Chesterfield Alcohol Counsellor and former alcoholic, Gary Topley, overcomes his fears to inspire others to tackle their addiction.

On January 1st 2014, Gary Topley celebrated five years of being alcohol free and sober. To celebrate his journey from addiction, Gary, from Chesterfield, is going to Cape Town, South Africa from 19th March 2014, for one week, to undertake wild challenges to conquer his fears and inspire others to overcome their addiction to alcohol. READ MORE...
Chesterfield Man Achieving Results At HMS Sherwood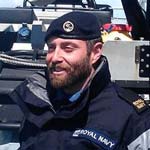 Tuesday 7th January 2014 A Reservist from Chesterfield can hold his head up high after completing a leadership course 'with merit' as part of his training programme at HMS Sherwood, Nottinghamshire's only Royal Naval Reserve (RNR) unit.

Known as 'Buster' to his Royal Naval Reserve (RNR) colleagues, Able Seaman Jonathan Browne, aged 41, is a prime example of the fact that it's never too late to join the RNR. He admits to being a late starter, joining the RNR only two years ago, but he is hopeful that being a Reservist will help him fulfil some long-held ambitions of serving his country as well as help him to get fit and stay healthy. READ MORE...
Royal's Visiting Hours Extended After Trial Voted A Success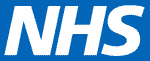 Tuesday 7th January 2014 Relatives, friends and carers visiting patients at Chesterfield Royal Hospital, have given the recent trial of a longer visiting day the 'thumbs-up' - for convenience, improved communication and for allowing them to be more involved in their loved-one's care.

For the last three months, a handful of wards have been open throughout various times of day - to see what the impact would be. And over the Christmas holidays, all the general medical, surgical and orthopaedic wards opened their doors to visitors for more hours a day - to help people keep in touch over the festive season.

Both pilots have proved such a success these longer visiting hours are to be extended... READ MORE...
Residents Invited To Discuss Public Health Lifestyle Services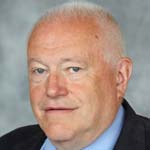 Tuesday 7th January 2013 Residents will be invited to have their say on plans to reorganise public health lifestyle services in Derbyshire this month.

Derbyshire County Council is inviting people to take part in a series of local events to discuss the way these services are provided.

The events will focus on new plans to offer people one point of access for help to lose weight, stop smoking and lead more active lifestyles.

These plans would see a team of 'wellbeing workers' providing... READ MORE...
Staveley MWFC Development School Begins 2014 Sessions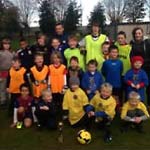 Friday 3rd January 2014 - Staveley MWFC coverage sponsored by HKL Ltd
Staveley MWFC are offering a fantastic opportunity on Saturday mornings for youngsters to get involved in football, beginning this Saturday, 4th January.

They will not only be coached to develop their football skills and fitness, but make new friends and most importantly, have lots of fun!

The youngsters will develop a different range of skills across all aspects of football and a set schedule has been made to ensure that each individual becomes a better footballer. READ MORE...
Ashgate Hospice Receives Barnsley Building Society Donation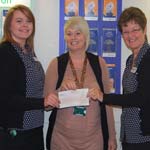 Thursday 2nd January 2014Ashgate Hospice, in Old Brampton, has received a generous donation from the Yorkshire Building Society Charitable Foundation to purchase new equipment.

Colleagues at Chesterfield's branch of the Barnsley Building Society, which is part of Yorkshire Building Society, have raised more than £2,000 for the hospice to purchase specialist equipment, which will help make residents' stays a little more comfortable.

Over £900 was raised by fundraising events at the Low Pavement... READ MORE...
Appointment Making To Be Made Easier After Local Merger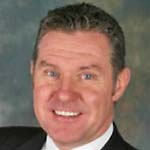 Friday 27th December 2013 As Chairman of the recently merged Ashgate & Whittington PPG (Patient Participation Group), Gary McGrogan is taking responsibility of ensuring patients of Ashgate Medical Centre and Whittington Medical Centre understand the implications of the planned merger set to complete in April 2014.

In order to keep the transition as smooth as possible, the PPG have issued a list of Frequently Asked Questions (FAQ's) for patients.

The PPG today play an important role in communicating NHS... READ MORE...
High Praise For Chesterfield's Holmebrook Valley Park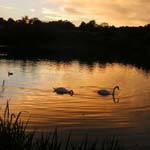 Monday 23rd December 2013 Judges from the national Green Flag award have commended Holmebrook Valley Park.

The Green Flag award is run by the Keep Britain Tidy campaign and recognises top quality parks and open spaces.

Holmebrook Valley Park, owned and maintained by Chesterfield Borough Council, received its Green Flag for the third time this summer.

A Judge from the campaign paid an unannounced visit to the park... READ MORE...
Old Hall School Grilling For Chesterfield MP Toby Perkins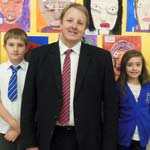 Friday 20th December 2013 Chesterfield MP Toby Perkins recently paid a visit to Old Hall Primary School - and praised the children for their attentive listening and deeply thoughtful questions.

Toby said, "When I'm in the House of Commons, I rarely get faced with such eager anticipation or active listening.  It is something the honourable members on the opposite benches could learn from!"

Toby visited the school to discuss local and educational issues with the Headteacher Sharon Stone and Chair of Governors, Mrs Pennington. READ MORE...
Sir Alex Ferguson Meets His Match In Chesterfield This Xmas...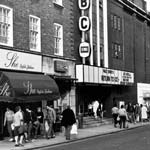 Monday 16th December 2013 Sir Alex Ferguson is facing an unlikely rival for the Christmas number one best seller spot in Chesterfield.

The former MUFC boss, whose book, 'My Autobiography', tops the national Waterstones Christmas chart, has been stopped in its tracks locally by Neil Anderson's 'Dirty Stop Out's Guide to 1980s Chesterfield', which is presently selling just as fast.

The book, which features long gone nightspots like the Aquarius and Adam & Eve, has been a local best seller since it was launched in the Summer... READ MORE...
Panto Stars Show Support To Local Hospital
Monday 16th December 2013
On Friday (13th December), child patients at Chesterfield Royal Hospital were excited to meet the Chesterfield Theatres Pantomime cast, who made a special visit to the Nightingale Ward.

Stars of the Beauty and the Beast Pantomime, Tina Barrett (Beauty), Jon Moses (Beast & Count), Danny Mills (Madame Fifi), Sarah Whitlock (Witch Hazel), Titus Rowe (Gaston), Rick Gaynor (Pierre) and Maurice Thorogood (Professor Crackpot), showed their support in numbers as they created mischief and havoc within the childrens' ward giving out early Christmas presents. READ MORE...
UEFA Give High Praise To Chesterfield FC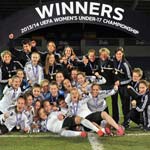 Friday 13th December 2013 - Other Sports proudly sponsored by CASA Hotel
Chesterfield FC officials have received a glowing endorsement from UEFA following the European Women's Under-17 Championship, which featured four games staged at the Proact Stadium.

The club hosted the final of the tournament, which saw Germany beat Spain in a penalty shoot-out after the two sides were tied at 1-1 at the end of normal time.

Tournament Director Adrian Bevington praised the club's handling of the matches. He said: "Chesterfield FC have been fantastic hosts of the UEFA..." READ MORE...
A Very Happy Birthday To Andy Hill
Andy Hill on Friday 13th December 2013
Happy Birthday Andy! Lookin' lush!

Have a great day from Andrea and Aaron, all your family and friends and all the lads and parents at Staveley MWFC U14s xxx


Mecca Chesterfield's Christmas Cheer With Presents Campaign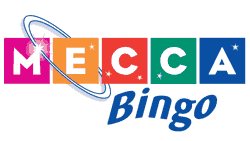 Thursday 12th December 2013 Mecca Chesterfield is spreading festive cheer this yuletide season by collecting gifts for Chesterfield Royal Hospital children's unit as part of Mecca's Christmas presents campaign.

Mecca customers and employees are being encouraged to take a gift tag from the club's Christmas tree - and buy an extra present this year, to bring smiles to the faces of children who are spending Christmas in the hospital.

"We'e delighted to be supporting our local hospital and hope to make this Christmas an extra special one for these children," Mecca Chesterfield Operations Manager Tracy Lowth said. READ MORE...
Gold Star For Pupils In Derbyshire In National Tests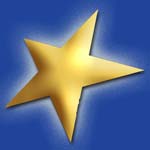 Thursday 12th December 2013
Primary school pupils in Derbyshire have outperformed the national average in tests for ten and 11-year-olds.

Key Stage 2 performance and attainment tables published by the Government today (Thursday, 12th December) show that 78% of pupils reached the expected standard in reading, writing and mathematics - compared to 75% nationally.

It means Derbyshire is in the top group of similar authorities in all subjects and at all levels of performance. READ MORE...
Council Funding Approved To Help Tackle Fuel Poverty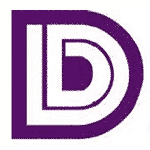 Monday 9th December 2013 Funding has been approved by Derbyshire County Council to support older and vulnerable people most at risk of ill health from living in cold and damp conditions.

The move is part of the council's public health commitment to tackling fuel poverty, reducing the number of deaths due to cold weather and impacting on health care costs.

Around 59,295 Derbyshire households live in fuel poverty and between last December and March there were an estimated 426 'excess' winter deaths... READ MORE...
Fit For A Queen! A Little Piece Of Chesterfield Goes To London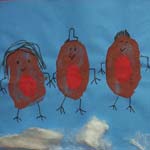 Monday 9th December 2013 One lucky little lad from Chesterfield will see a winning Christmas Card designed by him, sitting on some very famous mantelpieces this year.

Rehman Abdul, was the lucky winner of Chesterfield MP Toby Perkins' annual competition to create a card fit for a Queen, several MP's (including the Prime Minister) and over two thousand residents of Chesterfield.

Hady Primary School were given the task of drawing pictures which would showcase the work of Chesterfield children - and over 100 designs were... READ MORE...
Chesterfield College Earns Derbyshire Active Workplace Mark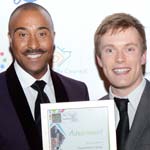 Friday 6th December 2013 Chesterfield College has become the first organisation to be awarded the Derbyshire Active Workplace Mark.

The Derbyshire Active Workplace Mark recognises workplaces in Derby and Derbyshire that have taken positive steps to encourage their workforce to become more active and more involved in sport and active recreation.

Chesterfield College has been awarded the 'Achievement' level of the Derbyshire Active Workplace Mark. This recognises that a workplace has demonstrated a real commitment to developing and increasing the physical..." READ MORE...
Turnbull, Patricia Anne

The death has been announced of Patricia Anne Turnbull.

Patricia passed away at home on November 23rd 2013.

Her Funeral Service will take place on Thursday 12th December, 11:15 at the Huddersfield Crematorium. No flowers please, Donations instead to MIND Charity or the Cats Protection League.

All enquiries to The Gables Funeral Service on (01484) 424235.
The Air Ambulance Service Issues Fraudster Warnings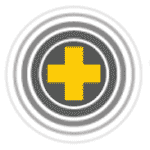 Wednesday 4th December 2013 The Air Ambulance Service (TAAS) is calling upon its supporters and potential donators to be wary of rogue collectors posing as a charity.

The Charity is concerned that vital income could be lost as a result of companies that carry out fraudulent activities and try to trade on the Charity's good name and reputation. Worried about the effect that bogus clothing collections will have on its donations at the most important time of the year, Chief Executive Andy Williamson said "Christmas donations of money and clothing are crucial to our service - and yet we now have to worry that criminals are distributing bogus bags..." READ MORE...
The Octaves Release 'Radio Christmas' For Kids 'n' Cancer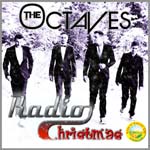 Thursday 28th November 2013
So here we are again, the Radio and TV is alive with golden oldies of every shade of tinsel and glitter and once again, we are all asking "why are there no new Christmas songs?"

Well ask no more because here is a brand new classic Christmas song for your delight and enjoyment.

'Radio Christmas' sums it up, the song that references the greats of the genre performed by a fresh young vocal quartet called The Octaves. READ MORE...
Reindeer's Miss Out On Their Sweets At Vicar Lane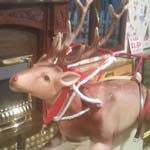 Thursday 28th November 2013 Rudolph, Prancer, Donner and Blitzen, helping out on the reindeer carousel ride, arrived on Monday 25th November for a three week stay at Vicar Lane Shopping Centre, until Saturday 14th December, to help bring festive cheer to shoppers.

Their carousel ride is suitable for children of all ages, although those younger than 3 years old will require an adult to accompany them, and ask the reindeers ask for a small charge of £1.50 to take a ride with them.

This is the first time the reindeers have visited Vicar Lane, but... READ MORE...
'Nothing's Impossible!' Chesterfield Supports Small Businesses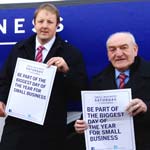 Tuesday 26th November 2013
Chesterfield was this morning the latest destination on a nationwide bus tour to promote the UK's first ever 'Small Business Saturday' on Saturday December 7th.

Championed in the UK by Chuka Umunna, the Shadow Secretary of State for Business Innovation and Skills and supported by the Prime Minister, the Business Secretary Vince Cable and the Minister for Skills Matthew Hancock, this non-political campaign highlights small business success and encourages consumers to 'shop local' and support small businesses. READ MORE, AUDIO & VIDEO...
Win Tickets To See The Female Football Stars Of Tomorrow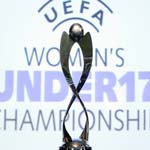 Monday 25th November 2013 - Other Sports proudly sponsored by CASA Hotel

Chesterfield FC will play its part in the development of the future of Women's football - as it hosts many prestigious games, including the Final, in this year's UEFA U17 European Women's Championships at the PROACT stadium - and you can be a part of it - as we have 5 Family tickets to the match on Friday 29th November to give away!

Ahead of the tournament, Lois Fidler has named her England squad to compete in the Championship on home soil later this week.READ MORE...
Council's Outline Permission For Wingerworth Development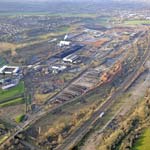 Monday 25th November 2013
North East Derbyshire District Council has given its support for a large mixed use redevelopment scheme of the former coking works at The Avenue, Derby Road in Wingerworth.

The Council resolved to grant outline planning permission for the proposal, put forward by the Homes and Communities Agency (HCA), which will see up to 469-dwellings being built with land being made available for employment use, a primary school, other community facilities, public open spaces and improvements to the highway network, including forming a new roundabout on to the A61. READ MORE...
A Winter Wonderland Comes To Town!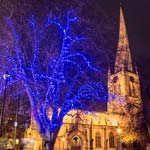 Sunday 24th November 2013 Thousands filled New Square this evening to see Chesterfield transformed into a Winter Wonderland, complete with snow.

A special Christmas Market was held throughout the afternoon, with the festive lights switched on at 4.45 pm by stars of this years panto, Beauty and The Beast, S Club 7's Tina Barrett and Superstar's Jon Moses.

Directions Theatre Arts provided a Christmas Medley and Calow Primary School choir entertained the crowds. PeakFM presenters provided the roadshow at the event, orgainised by Chesterfield Borough Council. READ MORE & VIDEO...
Crowds Turn Out For New Asda Living Store In Chesterfield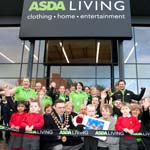 Friday 22nd November 2013 Asda Living opened today, (Friday, 22nd November), at Ravenside Retail Park, with a festive themed opening and more than 400 queuing customers.

Spire Junior School decked the halls with holly and performed some festive hymns, and Brampton Primary School's nursery class helped cut the ribbon with the Mayor of Chesterfield, Cllr Paul Stone; after 3 year old, Marc Dawson, won the competition to design a Christmas card.

Store manager, Kym Ashley, said: "Thank you to everyone..." READ MORE...
Local MP Urges Residents To Speak Up Over Post Office Plans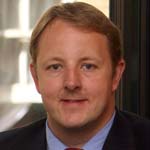 Thursday 21st November 2013 The Post Office has announced a customer forum on the proposed relocation of Chesterfield Post Office at the meeting space at The Chesterfield Hotel, Malkin Street, Chesterfield, on Wednesday 11th December, starting from 4:30pm and running through the evening.

The event will function as a drop-in information session, with all interested parties encouraged to attend.

However, Chesterfield MP Toby Perkins has voiced "serious concerns" about these plans to relocate the town's central Post Office into WH Smith's... READ MORE...
Planning Application For Queen's Park Sports Centre Available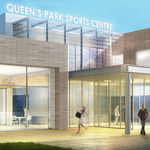 Tuesday 19th November 2013 Chesterfield Borough Council has announced that the planning application for the new Queen's Park Sports Centre has been published.

Residents are invited to have their say on the development, which councillors say will reduce subsidy costs and be more energy efficient that the existing building.

The proposed new development, which would see a state of the art sports facility built on the current Annexe, has already undergone one round of public consultation and a full council debate after concerns were raised by local residents. READ MORE...
Chesterfield SANDS To Hold Charity Bokwa-Thon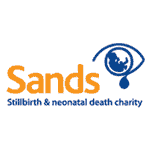 Tuesday 12th November 2013 Chesterfield SANDS (the stillbirth and neonatal death charity) are holding a charity Bokwa-Thon, with all proceeds going to their Baby Garden in Boythorpe Cemetery.

The charity's two hour Bokwa-thon is on Saturday 16th November at Hasland Village Hall and doors are open at 1.30pm, the Bokwa-thon will be from 2pm - 4pm.

The afternoon is suitable for the whole family, there will be refreshments available, craft stalls to browse, cake stalls and a raffle with some fab prizes. There's also a FREE T-shirt and bottle of water for entrants (while stocks last!) READ MORE...
Food Banks Invited To Apply For County Council Funding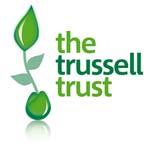 Thursday 14th November 2013 Every foodbank across Derbyshire has been invited to apply for council funding to help them feed struggling families.

Derbyshire County Council has set aside £108,000 to help local food banks provide emergency food parcels to an increasing number of residents facing financial difficulties.

According to national figures released by the UK's biggest foodbank network, The Trussell Trust, the number of people relying on food banks to survive has tripled over the last year. READ MORE...
Tupton Hall School Sixth Form University Challenge Winners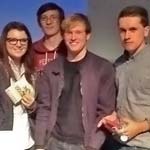 Thursday 14th November 2013 Tupton Hall School is celebrating after a triumphant win at the University Challenge Quiz, held at the University of Lincoln on Saturday 9th November.

Sixth Form students George Beard, Ben Mitchell, Josh Barsley and Nicola Samples beat 13 other schools, including several grammar schools, to take home the title of University Challenge Quiz winners, answering over 150 questions covering topics such as Art, Music, History, Science and Language.

The questions were all very difficult to answer, with the students... READ MORE...
Army Reserve To Hold Recruitment Event In Chesterfield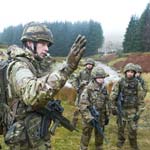 Wednesday 13th November 2013 Chesterfield's 575 Field Squadron, Royal Engineers, will be holding a recruitment event, offering people the chance to find out more about the exciting, challenging and rewarding roles available in the Army Reserve.

The recruitment event is designed to boost the Army's nationwide recruitment drive. The 575 Field Squadron, Royal Engineers will hold the event at the Wallis Barracks, on Tuesday 19th November, between 19:30pm and 21:30pm.

There are over 6,000 jobs on offer across 200 different roles... READ MORE...
Young Mums' Baby Bump Casts On Show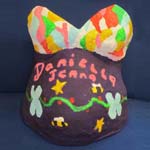 Wednesday 13th November 2013 A unique exhibition of belly casts of young mothers in Chesterfield, will go on display at the Healthy Living Centre in Staveley.

The 14 young mums, partners and family members who attended the belly casting and health workshops organised by Staveley Children's Centre and South Lodge Children's Centre in Chesterfield, are invited to the event on Tuesday 19th November.

The project aims to encourage young women to have positive... READ MORE...
It's A Privilege - Chesterfield Remembers The Fallen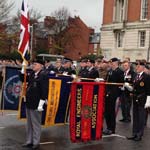 Monday 11th November 2013 Chesterfield came to a standstill today on the 11th hour of the 11th day, of the 11th month, as a two minute silence to honour the fallen heroes of war was observed on Armistice Day - the anniversary of the moment the guns stopped in World War I.

A single shot marked the start of the silence, which was also observed in shops and businesses around the town.

Dignitaries, including the Mayor and Mayoress of Chesterfield and Leader of the Council John Burrows - along with the Chief Executive... READ MORE...
Stand Road Fireworks Display Lights Up Chesterfield Skies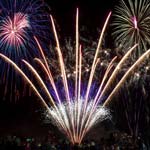 Thursday 7th November 2013 More than 15,000 residents watched as Chesterfield Borough Council's annual fireworks display went off with a bang.

Despite rain in the lead-up to the event at Stand Road Recreation Ground on Tuesday night, the weather was fine for the display, which featured a new firework this year - silver screaming discs rising in the sky.

Comments from residents and visitors who attended the event were overwhelmingly positive. Twitter follower Anna T said the event was "The best fireworks display I have seen in my life!", Shaun Roddis commented... READ MORE...
Historic Public House In Wingerworth Reborn!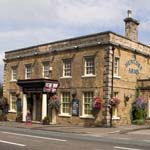 Thursday 7th November 2013 The Wingerworth Pub & Kitchen (formerly known as the Hunloke Arms) is to re-open tomorrow - Friday November 8th - following a £500,000 refurbishment.

The Grade II listed building, on the A61 Derby Road, has been brought back to its former glory, on time and on budget, thanks to the painstaking work of a dedicated team.

New Head Chef is Andrew Brookes, who has previously achieved 3-Rosettes at the East Lodge in Rowsley and the New Ellington in Leeds. READ MORE...
More Permanent Adoptive Homes Needed For Children In Care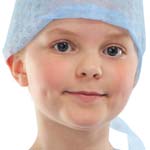 Wednesday 6th November 2013 Hundreds of children in Derbyshire are looking for a permanent, loving family to call their own - could you open your heart and your home to a child?

November 4th - November 10th is National Adoption Week and it's the perfect time to find out more about exactly what is involved.

Councillor Kevin Gillott, Derbyshire County Council's Cabinet Member for Children and Young People, says: "There are around 630 children in care in Derbyshire and they all need a place to call home." READ MORE...
Patrick Visits The Proact On His Way To All 92 Grounds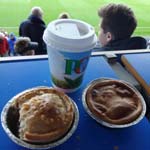 Tuesday 5th November 2013 One of the 6,346 who packed into the PROACT last Saturday to watch Chesterfield take on Scunthorpe, was one teenager who is visiting every league ground and writing about his experiences - the club and the facilities.

Having met him in the press room at the game, we are more than happy for him to share those thoughts with the Chesterfield Post readers.

Patrick Burke, 14, from the Wirral, spends most of his weekends travelling round the country gathering material for his book - and he clearly enjoyed... READ MORE...
KIDS 'n' CANCER ARE LOOKING FOR CHARITY VOLUNTEERS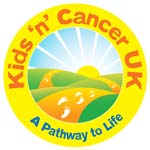 Monday 4th November 2013
Chesterfield based national charity, Kids 'n' Cancer UK, are searching for much needed volunteers to collect money on behalf of the Charity.

They now have secured dates and times and are wanting to hear from you if you can spare an hour to help on one of their specified days. It doesn't have to be a permanent commitment, a one off would be a great help too!

For further details please contact Morgan at Kids 'n' Cancer on 01246 236566 or via email on morgan@kidsncancer.co.uk. READ MORE...
Chesterfield Market Goes Back In Time!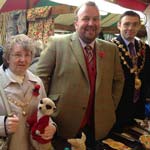 Thursday 31st October 2013 Anyone visiting town today would have thought they'd gone back in time, as the traders on the regular flea market donned their finest 1940's gear and opened the three day Market Festival.

Luckily the weather held as thousands packed into the Market square throughout the day to buy and sell goods and produce. In keeping with the event, many stalls had a forties theme and many items for sale had a definite retro feel about them.

There was the added attraction of the annual fun filled Bargain Hunt which saw the Mayor and Mayoress of Chesterfield team up with TV... READ MORE & AUDIO...
Post Office Team Cycle 85 Miles In Shape Of Pudsey's Ears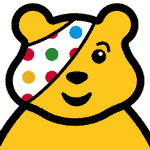 Thursday 31st October 2013 Post Office Ltd is proud to announce The Pudsey Bike Ride for BBC Children In Need, which will see an intrepid Post Office team cycle 85 miles across Yorkshire - in the shape of Pudsey Bear's ears.

On Wednesday 6th November, Post Office fundraisers will set off from Pudsey Post Office in West Yorkshire and visit branches at Harrogate Road in Bradford, Wetherby, Market Weighton and Chanterlands Avenue in Hull.

They will then finish their huge journey at Hull's Boulevard Academy, visiting a sports project funded by BBC Children in Need and run by... READ MORE...
It's The Market Hall - But Not As You Know It!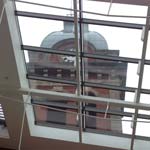 Monday 28th October 2013 It has been one of the town's flagship regeneration projects - and today, Chesterfield Market Hall opened its doors for the first time after the £4m refurbishment of the interior, and the cleaning and restoration of the external façade.

The scheme, funded mainly through grants from European Regional Development Fund and a lottery grant has taken a year to complete - with the keys handed over on time and on budget.

Whilst the renovations were taking place, traders were re-homed... READ MORE...
Win A Pair Of Tickets For Isla St Clair's 'Eyes Front' Show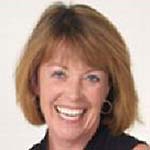 Saturday 26th October 2013 We have two tickets to give away to a wonderful 'Live and Local' event , organised by two local councillors - Shirley Niblock and Howard Borrell.

On Friday 1st November, the legendary Isla St Clair brings her "Eyes Front" show to the St Thomas Centre, Chatsworth Road.

The show content ties in nicely with the timing of the event - as we look poignantly towards Remembrance Sunday, Isla brings "an exciting combination of live performance and film about the effect of music in wartime." READ MORE...
Voluntary Sector Awards Recognise Chesterfield Volunteers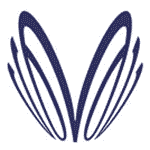 Friday 25th October 2013
Hundreds of people attended this year's Voluntary Sector Awards at The Pomegranate Theatre in Chesterfield on Wednesday night.

The awards reflect the work done by volunteers to enable many support services and projects to continue to make a difference to lives in Chesterfield.

Winners were awarded to 10 categories, with organiser John Radford, Centre Manager at The Volunteer Centre on Rose Hill, describing the evening as, "An excellent night for everyone in the voluntary sector!" READ MORE...
Multi Million Pound Asda Living Creates 65 New Jobs...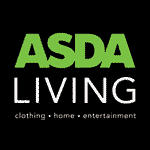 Wednesday 23rd October 2013

... and Chesterfield Schools Can Get In On The Act!

Asda has announced its new Asda Living store is set to open at the Ravenside Retail Park at 10am on Friday 22nd November, after a million pound investment.

To celebrate, the store is challenging local schools to design a giant Christmas card to appear in-store on opening day, with the winners given the chance to be VIPs for the day and officially declare the store open. READ MORE...
Pink Friday At Vicar Lane Shopping Centre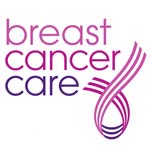 Wednesday 23rd October 2013

Staff and retailers at Vicar Lane Shopping Centre, Chesterfield are getting ready to support Breast Cancer Charities this Friday 25th October 2013.

Bonmarché is running a Pink Raffle for Breast Cancer Care with a top prize of a Hamper to Pamper.

Ladies can also take their old bras into Bonmarché and take advantage of their free bra fitting service and also get free entry into the Pink Raffle. READ MORE...
New Crafts Superstore Jobs Boost For Chesterfield
Tuesday 22nd October 2013 Specialist retailer Hobbycraft is opening a new store on Markham Road in Chesterfield on Thursday, 14th November.

The arts and crafts store - which will be located in a brand new, 12,000 sq ft unit - has created 24 new jobs for local people. More than 700 applications were received.

Among the new recruits is Nicola Harris, 22, from Hasland, who recently completed a Masters' degree in Media Production at Lincoln University.

Nicola said: "I'm over the moon to have found a job so soon..." READ MORE...
Young Carers In N E Derbyshire Get Creative With their Feelings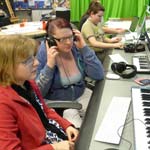 Monday 21st October 2013
Young people from across North East Derbyshire have put together a short film about their life as carers.

The film, which will be used by the UK charity, Action for Children, is designed to help young people and organisations understand what it's like to be a carer and to better equip them to cope with the challenges faced.

The film was put together with financial assistance from Rykneld Homes, the housing management organisation for N E Derbyshire District Council. READ MORE...
Now Recruiting For Children/Young People's Support Workers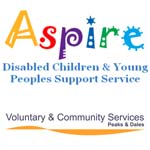 Friday 18th October 2013
Aspire Children's Service is recruiting Support Workers in Chesterfield, to work with disabled children/young people, 0-25 years, within the community and their own homes in the Chesterfield area.

Flexible hours including evenings and weekends. Use of own transport is essential. Training will be provided.

£7.50 per hour. Hours dependent on children's/family's needs and your availability. READ MORE...
FULL & PART TIME ROLES WITH THE GIRLS' BRIGADE UK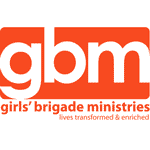 Thursday 17th October 2013 Looking for a varied and fulfilling role? Want to support the growth of a children's and youth mission?

Girls' Brigade (GB) works with the church amongst girls, children and young women in local communities - and from January 2014, our national base will be at Cliff College in Calver, nr Chesterfield/Sheffield.

We are setting up a new team at the base, and if you support our aims, have lots of initiative, and want to contribute to the bigger picture of GB's Christian mission amongst children, girls and young women, there could be a full or... READ MORE...
Andy's Here For The Beer (And The Mayor Has His Chips!)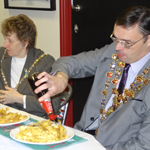 Monday 14th October 2013 It's been a weekend for tickling tastebuds with competition rife in Chesterfield during this year's Chatsworth Road Festival, with the 2013 'Champion Chips' and 'Best Bitter in the Borough' competitions.

Firstly, The Mayor and Mayoress of Chesterfield were lucky enough to spend time placing chips on the table during the Chip Challenge, with the eventual winner declared as the Brampton Fish Bar.

It's a rough job but someone had to do it - with Cllr Stone tasting the chips 'blind" - the plates were not labelled and only when he decided which were... READ MORE...
Proposed End Of Subsidised School Transport - Have Your Say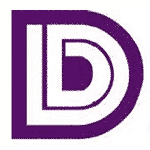 Monday 14th October 2013 Parents and carers are being asked for their views on proposals to end subsidised transport to faith schools in Derbyshire.

Derbyshire County Council is considering ending discretionary transport subsidies for students attending schools preferred on grounds of religion or belief.

Any decision about whether or not to make the changes would only be made following a full consultation.

Councillor Kevin Gillott, Derbyshire County Council's... READ MORE...
Jobs Boost As Markham Vale Attracts Construction Jobs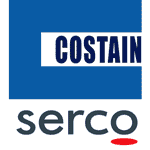 Wednesday 9th October 2013 Hundreds more new jobs for local people are on the cards, as two leading construction companies set up their site office at Derbyshire's flagship regeneration site.

Costain Serco - a joint venture of the two companies - is setting up at Derbyshire County Council's Markham Vale site, adjacent to junction 29A of the M1, while they carry out motorway work for the Highways Agency.

Much of the work on the two year project - which is still subject to statutory processes and contract award - is expected to be delivered through locally... READ MORE...
'Too Beautiful For Earth - Remembering Our Babies' - Sands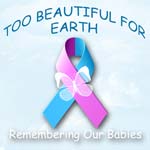 Monday 7th October 2013 Chesterfield Sands (the stillbirth and neonatal death charity) is hosting a special service in memory of the 17 babies that are stillborn or die shortly after birth every day in the UK.

The 'Too Beautiful for Earth - Remembering our Babies' service, is taking place on Sunday 13th October 2013 at 2pm at the Brimington crematorium, for anyone in the local community and surrounding areas that has been touched by the loss of a baby, as part of Baby Loss Awareness Week.

Everybody is welcome to join the Chesterfield Sands group... READ MORE...
Let The Playing Begin! Celebrities Declare Chester's Den Open
Monday 7th October 2013 Actor and TV presenter, Sarah-Jane Honeywell and Hollyoaks Actor Ayden Callaghan, cut the ribbon to Chester's Den on Saturday - overseeing the official opening of The Hub at Chesterfield FC's Proact Stadium.

Sarah-Jane, who presented CBeebies shows on the BBC, was joined by Chester and Sean Goldsmith from Peak FM - and was only too happy to speak to children and parents who had come along to share the day.

Born in Worksop, Sarah-Jane has performed on stage and screen in various productions, including pantomimes. READ MORE...
Derbyshire Confirms Budget And Sets The Way Forward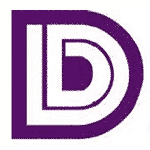 Friday 4th October 2013 Derbyshire County Council has confirmed plans to balance its budget for the year.

In addition, Council Leader Anne Western announced measures set out in The Derbyshire Challenge, which the council will introduce in its bid to limit the damage from more than £157 million of Coalition Government cuts.

The Derbyshire Challenge sets out how Derbyshire County Council will put its own 'house in order' by: modernising the way the council operates; scrutinising all areas of spending to ensure the cash is used where it is needed most;... READ MORE...
A Michelin Listing For The Devonshire Arms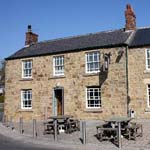 Thursday 3rd October 2013 The award-winning Devonshire Arms at Middle Handley has been given a place in the prestigious Michelin Hotel and Restaurant Guide for Great Britain and Ireland 2014.

The pub and restaurant in the village of Middle Handley, between Sheffield and Chesterfield, is the region's only new entry into the world famous guide to the best dining experiences.

Inspectors praised the restaurant's menu, saying: "Fresh, seasonal ingredients are at the core of the hearty menu. They like to keep things local..." READ MORE...
Public Meeting To Be Held About The Avenue Site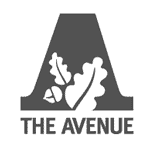 Wednesday 2nd October 2013
Chesterfield residents have been invited to a public meeting to hear about plans for the Avenue development in Wingerworth.

The former coking plant closed in 1992. The Homes and Communities Agency (HCA) has submitted plans to develop part of the 242 acre site (the equivalent of 200 football pitches) with housing and other uses.

The site is in North East Derbyshire but could affect Chesterfield residents in areas such as Hasland, Birdholme and St Augustines. READ MORE...
80s Dirty Stop Outs Dance Their Way To Charity Windfall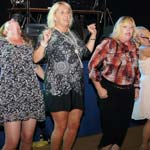 Monday 30th September 2013
The launch party for a book that celebrates the town's 1980s nightscene has raised a staggering £1,291 for Ashgate Hospice.

Hundreds attended the Winding Wheel event to unveil Neil Anderson's 'Dirty Stop Out's Guide to 1980s Chesterfield' book which has already become a local bestseller.

The party attracted everyone from '60s chart star Dave Berry to John Williamson, former owner of renowned Chesterfield nightclub, the Aquarius. READ MORE...
A Very Happy 60th Birthday To Sylvia Tooley
Sylvia Tooley celebrates her 60th birthday at the PROACT with her husband of 34 years Phil, daughter Emma and a host of family and friends, in the sponsors' lounge ahead of the big derby game against Mansfield Town. 

Sylvia, pictured with the Johnstone's Paint Trophy and Mark Allott, Nicky Ajose, Danny Whitaker and (her favourite), Tommy Lee, attends nearly all of CFC's home and away games in her wheelchair, and when the fixtures came out, Phil immediately rang to let her know he'd organised the Stags at home for her special day! Say hello if you see her at the game, it'll be well appreciated!
Daughter In Plea To Take Up Screening After Father's Death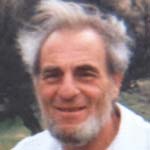 Friday 27th September 2013 The daughter of a Rotherham man who died from an abdominal aortic aneurysm (AAA) is urging men aged 65 and over to sign up for the AAA screening programme and take action against the secret killer.

On March 18th last year, 72 year old Roderick 'Rocky' Hillman, of Bole Hill, Treeton, was visiting his daughter, Alisha, and her family at their home in Calow, Chesterfield.

He left them at 11pm, telling Alisha that he would see her and the rest of the family again the following day - Mother's Day - but when he got back to... READ MORE...
North East Derbyshire Leisure Centres In Line For Investment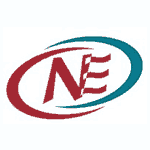 Monday 23rd September 2013 Residents are set to benefit from up to £270,000 worth of improvements which have been earmarked for two North East Derbyshire leisure centres.

North East Derbyshire District Council has approved proposals to refurbish Eckington Swimming Pool and Dronfield Sports Centre.

At Eckington, the gym will be refurbished and at Dronfield Sports Centre - which was transformed as part of a major refurbishment in 2008 - the gym equipment will be upgraded to ensure it remains state-of-the-art. READ MORE...
Could YOUR Labrador Be A Life Changer?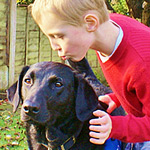 Monday 23rd September 2013 Sheffield based national charity, Support Dogs, is seeking dogs in need of rehoming to assist their work in transforming the lives of children and adults.

The charity trains and provides specialist assistance dogs to increase independence and the quality of life for children and adults affected by autism, epilepsy and physical disability.

Katie Burns, Support Dogs Dog training Manager, explains, "We don't have the benefit of our own breeding centre, so we often take on donated..." READ MORE...
Vicar Lane Hosts BHF Great British Bag-athon Event Launch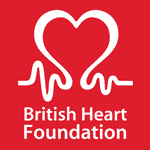 Friday 20th September 2013
British Heart Foundation (BHF) shops are launching their biggest stock donation appeal, the Great British Bag-athon, with an event on Friday 27th September at Vicar Lane Shopping Centre.

BHF shops are urging Chesterfield's local community to join in and fill up bags full of unwanted things for the Great British Bag-athon to help fight heart disease.

The event will be officially launched by the Deputy Mayor of Chesterfield, Councillor Alexis Diouf, when he donates the first bag of items... READ MORE...
Town Planners Con(tent) To Give Go Outdoors Go Ahead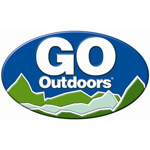 Monday 16th September 2013 Go Outdoors has today (Monday, 16th September), been given planning permission by Chesterfield Borough Council to turn a former Tesco site into a combined head office and store.

The building, on Meltham Lane in Whittington Moor, has been empty since 2010 when Tesco opened a larger store on the other side of the Chesterfield by-pass at the former Dema Glass site.

Members of the committee were told national retailer Go Outdoors would create 160 new jobs at the new store, which will sell outdoors clothing and... READ MORE...
Rotarian's Marathon Swim For Kids 'n' Cancer Charity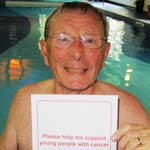 Friday 20th September 2013
A retired school-teacher from Newbold is in training for a sponsored marathon length swim, to help Chesterfield based charity Kids 'n' Cancer UK in its vital support of young people with cancer.

Rotarian David Windle, a former teacher at Newbold Community School and a past president of the Rotary Club of Chesterfield, was so moved by a recent talk given by the charity founder, Rotarian Mike Hyman, that he felt compelled to help the charity in their efforts to support children and their families who have a variety of problems associated with cancer. READ MORE...
Tupton Hall School Open Evening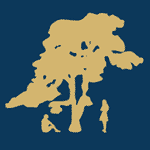 Thursday 19th September 2013
Tupton Hall School are having an Open Evening tonight, Thursday 19th September, from 5:30 to 7:30pm.

Parents, students and the local community are all invited to join the school at their Open Evening, with the Parents of current Year 6 pupils particularly welcome, as this is an ideal opportunity to make that all important choice for secondary education.

Parents can tour the school's excellent facilities, talk to the teachers and meet with some of the current students. READ MORE...
Local MP Hails Breakfast Boost For Vulnerable Children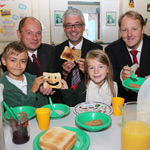 Wednesday 18th September 2013 Chesterfield MP Toby Perkins joined pupils of William Rhodes primary school for breakfast yesterday morning as Derbyshire County Council launched their new initiative.

As we reported previously, Pupils at 25 Derbyshire primary and junior schools are set to benefit from breakfast club pilot schemes, which aim to ensure no child comes into school hungry.

Toby Perkins MP, said, "Education is one of the great social levellers of our time, allowing children to do well whatever their background." READ MORE...
Chesterfield Teen Hails 'Life Saving' Hospital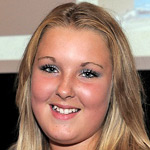 Tuesday 17th September 2013 A teenager whose life was saved by The Children's Hospital, Sheffield, spoke to hundreds of professionals, to thank them for taking part in a corporate fundraiser that raised more than £146,000 to support young patients like her.

Lucy Hibbert, aged 13, from Chesterfield, joined businessmen and women from more than 70 South Yorkshire companies at The Mistress Cutler's Challenge awards, who have been raising funds for The Children's Hospital Charity.

Lucy was diagnosed with auto immune anaemia, a rare condition... READ MORE...
Wind Turbines Refused To Protect Landscape And Wildlife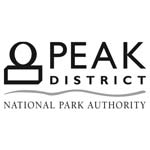 Monday 16th September 2013 Three separate applications for wind turbines have been turned down by the Peak District National Park Authority to protect landscape and wildlife.

The sites for the proposed wind turbines were at Butterton Moor, Newhaven and Onecote.

The Authority supports the need for renewable energy but has to balance this with the harmful impact that installing a wind turbine could have on the national park's natural beauty, wildlife and cultural heritage. READ MORE...
MP Backs Fairer Benefits Test For Those With Mental Illness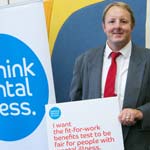 Friday 13th September 2013 Chesterfield MP Toby Perkins has backed a campaign by the national charity Rethink Mental Illness to make the Government's fit-for-work test fair for people with mental illness.

Mr Perkins pledged his support for the campaign after taking part in an event in Westminster on Wednesday (11th September), where the charity's supporters asked MPs to prove they are fit for their jobs.

The event was organised by Rethink Mental Illness to give MPs a deeper insight into the flaws in the Government's fit-for-work benefits tests. READ MORE...
MP Welcomes Next Stage Of Chesterfield's Waterside Project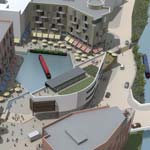 Wednesday 11th September 2013 An ambitious Chesterfield regeneration project is set to take a leap forwards, promising to bring new homes and jobs to a redundant ex-industrial area.

The Waterside Project, led by Chesterfield Borough Council with a consortium of developers, will occupy a neglected 40-acre site, taking in the Chesterfield Canal Basin, completed in 2009 as the first stage of the scheme, between the Railway Station and the former Tesco supermarket on Rother Way.

Named the 50th biggest regeneration project in the UK, the... READ MORE...
Sheffield Sharks Basketball Team Adopt Kids 'n' Cancer Charity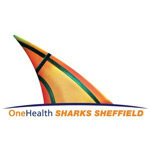 Tuesday 10th September 2013 The most successful professional basketball team in the UK have announced their decision to adopt national children's charity, Kids 'n' Cancer UK.

Chesterfield based charity, Kids 'n' Cancer, are today celebrating news of a major new supporter from the sporting world.

One Health Sheffield Sharks, our regions best known professional basketball outfit, have confirmed that they will make Kids 'n' Cancer UK their main adopted charity for the coming season, which commences on Friday 27th September... READ MORE...
Morrisons M Local Has Arrived In Chesterfield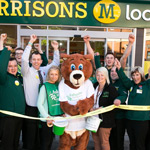 Monday 9th September 2013 A new Morrisons convenience store, Morrisons M local, has opened in Chesterfield today, creating 20 new jobs for the town.

The supermarket believes it has spotted a gap in the market for a convenience store that offers more fresh food - as opposed to just tins and toiletries - to enable customers to cook a meal from scratch or buy a high quality ready meal.

Located on Vicar Lane, in the old HMV store, it was opened at 9.00am by the team from Ashgate Hospice. Management at the store were keen to find a 'local hero' to help them officially cut the ribbon - and the Hospice was chosen... READ MORE...
Chesterfield Gets Well Dressed And Dancing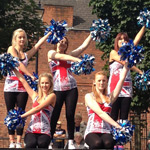 Monday 9th September 2013 Visitors to Chesterfield town centre on Saturday, once again enjoyed a variety of dancers in the annual 'Day of Dance' event organised by Chesterfield Borough Council.

Boasting a variety of dance styles, with many returning acts including Crystal Cheer & Dance and the Burlesque Madam Gaga and her girls - performing alongside new show stoppers who included Barlborough Bears, the dancers of all ages showcased skills in ballet, jazz, tango, cheer and street dance.
 
Another newcomer, The Romano Jilo Dance Group, showcased... READ MORE...
Flood Defences To Be Improved In Derbyshire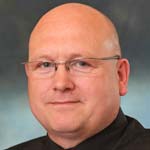 Friday 6th September 2013 As heavy rain falls today giving rise to warnings, news that flood defence improvements costing £95,000 could be carried out in the area if plans get the go ahead next week.

Derbyshire County Council's cabinet members will consider plans to reduce problems with flooding at a meeting on Tuesday 10th September, as well as a £15,000 study to look at ways of reducing flooding in Renishaw.

Councillor Dean Collins, Deputy Cabinet Member for Jobs, Economy and Transport said: "Extreme weather such as prolonged heavy rain..." READ MORE...
Panto Season Beckons In Chesterfield... Oh Yes It Does!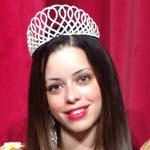 Wednesday 4th September 2013 The children may have just gone back to school but thoughts are turning to the festive season already - and that means Panto!

This year, Chesterfield's Pomegranate Theatre will play host to Paul Holman's production of Beauty and The Beast - and the star studded cast were in town yesterday to meet the press and public and get ready for what's sure to be a hit show (oh yes it is!).

Billed as the 'tale as old as time' in the famous Disney song, Beauty and The Beast is of course a story of love against the odds but... READ MORE...
Apply Now For Your Child's Secondary School Place!
Wednesday 4th September 2013 Now, they may have just gone, or are about to go, back to school, but parents of Y6 pupils will need to apply to Derbyshire County Council from next week to get their child's secondary school place for September 2014.

Year six primary school children, who were born between 1st September 2002 and 31st August 2003, will be sent information on the application process, which opens on Monday 9th September.

Applying online is the easiest method. Just visit the school admissions section... READ MORE...
Chesterfield's Community Hub Takes Shape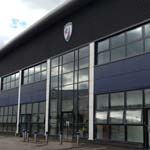 Monday 2nd September 2013 It was always to be pivotal part of the move to the Proact - and on Friday, members of the local press were given a tour of the new £1.5 million flagship Community Hub, now just two weeks away from completion.

The facility, partially funded by a grant from the Premier League Community Facility Fund, is due to open on 16th September and will provide a one-stop site for sporting activities.

Set to include a gym, a hydrotherapy pool, café, play area and... READ MORE...
Good News For Tesco Distribution Centre Workers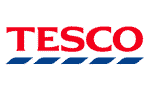 Wednesday 28th August 2013 Every job helps! Good news for local employment tonight after Tesco has confirmed that it will be keeping the Barlborough Distribution Centre open and saving 200 jobs.

Staff were told this afternoon that the retail company has now found an alternative use for the centre and will not now close in September as had been planned.

A spokeswoman for the supermarket chain has told The Chesterfield Post that, after a review of the non food businesses such as homeware and toys, which showed that many of those sales were online, a decision was taken to look at sites owned by Tesco as storage use for that arm of the business. READ MORE...
Slimmers Warned About Dangerous Weight Loss Product
Wednesday 28th August 2013 Derbyshire residents are being warned of the dangers of buying slimming products which may contain a dangerous chemical.

Following an alert from the Department of Health, Derbyshire County Council is warning anyone thinking of buying slimming aids like fat burners and food supplements, particularly over the internet, to look out for the chemical DNP (2,4 Dinitrophenol).

In Derbyshire, there are no known medical cases linked to DNP but the substance, which is an industrial chemical not fit for human consumption and illegal to use in foodstuffs, has caused three deaths nationally so far this year. READ MORE...
Call To Apply For Armed Forces Covenant Grant Scheme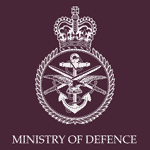 Wednesday 21st August 2013 Grants for projects that encourage local people to understand and support our Armed Forces are now available.

Derbyshire County Council has joined together with all district and borough councils in the county, as well as Derby City Council, the Chamber of Commerce and representatives of the Armed Forces, to assess local bids for funding from the national Armed Forces Community Covenant Scheme.

Suitable applications will be endorsed by the local partnership before being submitted to the Ministry of Defence. READ MORE...
Unemployment Twice Average For Derbyshire's Young People
Tuesday 20th August 2013 New figures released by Derbyshire County Council show that the unemployment rate for under 25's in the county is around twice the average - and the rate is also higher than the England average.

Derbyshire County Council's Cabinet Member for Jobs, Economy and Transport, Councillor Joan Dixon said: "Youth employment is continuing to be a real problem across the country and here in Derbyshire.

"The Coalition Government is not doing enough for young people. Many are facing an uncertain future and without a decent job are unable to even think of a home of their own." READ MORE...
Synergy Fundraiser For Orchid Male Cancer Charity At Casa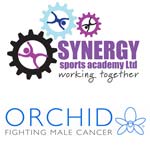 Friday 16th August 2013 A black tie event to be held next month is hoping to help promote and raise awareness of male cancer.

Synergy Sports Academy - in conjunction with Orchid male cancer charity - will be holding the evening at the Casa Hotel in September and is hoping for your support in raising vital funds for a charity that works throughout the year, to support and advise men suffering from the disease.

Synergy Sports Academy continues to work with grass roots football to develop talented young players from around Derbyshire and the... READ MORE...
Spireites Community Trust Fun Run To Aid Charities

Friday 16th August 2013 It's been announced that The Chesterfield FC Community Trust's 5K Fun Run will take place again next month.

The annual event will take place on Sunday, September 1st, with the 5k race starting at 10am and the fun run getting underway an hour later.

Money raised will go to the Chesterfield FC Community Trust and Ashgate Hospice.

The 5k race costs £12 to enter and starts at Sheepbridge with competitors running to the Proact Stadium, finishing with half a lap of the pitch. READ MORE...
Good Voice? The Lah-Di-Dah Ladies Seek Another 'Lah'!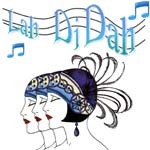 Friday 16th August 2013 'Lah Di Dah' are a Ladies Vocal Harmony group who perform regularly around Chesterfield and The Peak District, often doing a great job fundraising for Charities.

The 4 founder members of Lah Di Dah have been singing together for 4 years although their latest member (with a lot of previous experience) has been with them for just 4 weeks!

The group intends to remain small (12 at the moment) but a few new members would be more than welcome! READ MORE...
Students Do Derbyshire Proud With A Level Results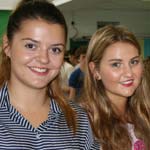 Thursday 15th August 2013 A Level students in Derbyshire continue to do the county proud, information released today shows.

Figures from all of the 28 maintained Derbyshire County Council schools and academies which offer post-16 education show that: 2,725 students received their Level 3 (A Level and equivalent) results today (Thursday 15th August); the percentage of students achieving three A* and A grades improved this year by 2.3% to 13.3% while the national percentage is reported to have fallen; the percentage of students achieving at least one of the higher grades - A*, A or B - rose by 5.9% to 68.8%; the pass rate in Derbyshire remains above the national average... READ MORE...
Cancer Charity Announce 'Light The Night' Partnership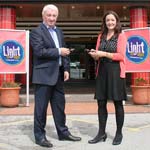 Wednesday 14th August 2013 A leading regional businessman from the sport and leisure sector, has backed a charity fundraising walk, which will be started by Sheffield's golden girl Jessica Ennis-Hill.

Dave Allen is sponsoring Weston Park Hospital Cancer Charity's 'Light the Night' event in his role as Chairman of Napoleons Casinos & Restaurants and Owlerton Greyhound Stadium.

Through the partnership, the charity will receive a generous donation to support the event. READ MORE...
Work Begins On Killamarsh Housing Scheme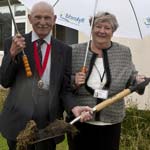 Tuesday 13th August 2013 Work to demolish post-war properties and replace them with new council homes is now underway in Killamarsh, as part of a major regeneration project in North East Derbyshire.

Dozens of tenants joined a community celebration to mark the start of construction work on The Bungalows site, off Sheffield Road - watching on as the first of their defective homes was demolished.

The £10.5m scheme is being led by North East Derbyshire District Council in partnership with its housing management company Rykneld Homes. READ MORE...
Whittington Cricket, Community And Charity Festival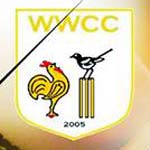 Monday 12th August 2013 - Cricket coverage sponsored by AUTOWORLD
To celebrate 60 years since Old Whittington Cricket Club was founded, there's a gala event on Brearley Park, Sunday 18th August.

The festival includes a T20 tournament but will also see the park filled with other attractions for the whole family.

The current custodians of cricket in the village, Whittington Wanderers, will be hosting the charity team from St Luke's Hospice, Crab CC. The third team in the tournament will be a special community team, Whittington... READ MORE...
Council Welcomes Watchdog Action On Quick Home Sales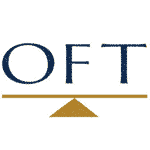 Monday 12th August 2013 Derbyshire County Council has welcomed an Office of Fair Trading (OFT) investigation into unfair business practices in the quick home sale market.

The OFT announced this week it is investigating practices by companies that left struggling homeowners tens of thousands of pounds out of pocket.

Council leaders support the OFT action and are now calling on local people to report firms that use unscrupulous tactics to get people to part with their homes at knock-down prices. READ MORE...
Only A Few Weeks Left To Try Out For Staveley MWFC Juniors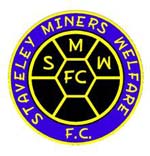 Monday 12th August 2013 - Staveley MWFC coverage sponsored by HKL Ltd
There are a only a few weeks remaining for any local junior footballers to try out for an exciting junior football opportunity to play for Staveley MWFC!

Firstly, the U15s - as they are essentially a new squad this season - are looking for a few more quality players to add to the existing core of the team, to carry on the junior successes of this successful and ambitious local football club.

If you're a parent, and think your kids are up to Staveley MWFC's demanding standards - or you're the 14 year old yourself - and you're... READ MORE...
£7.5m Investment To Boost Tourism With Pedal Power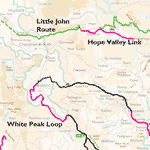 Monday 12th August 2013 Tourism in Derbyshire has been given a multi-million pound boost now a Derbyshire County Council-led project to enhance traffic-free cycle trails into the Peak District has been given the green light.
Pedal Peak is designed to put an estimated 3.5million people within reach of the Peak District National Park's cycle network - either directly by bike in less than an hour or following a short train ride.

And plans moved a step closer today when the Department for Transport announced it would stump up £5m for the project. READ MORE...
Official Spireites Partner App Keeps Fans Informed On The Go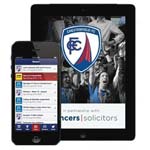 Monday 12th August 2013

As Spireites' season has kicked off so positively, keeping up to date with the latest Spireites news just got easier with the launch of the Chesterfield Football Club official partner mobile app which was released this weekend, marking the first home game (and home win) of the season, against Cheltenham.

Developed by the new Community Stand sponsors, local Chesterfield law firm, Spencers Solicitors, the free mobile app will be the go-to hub for the latest developments in the team's campaign throughout the season. READ MORE...
Residents Have Their Say On Key Gateway Artwork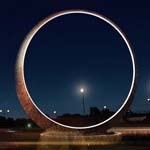 Friday 9th August 2013 Chesterfield residents are able to vote for the public artwork they would like to see at a key gateway to the town centre.

The project, led by Chesterfield Borough Council, aims to raise the profile of Chesterfield as a place to invest, visit and live.

Funding of £500,000 has been secured from Barratt Homes - who are responsible for new housing developments in the borough, including on the former Chesterfield Football Club site on Saltergate - and from the European Regional Development Fund for the project. READ MORE...
Local Mum Wendy (Body) Builds Success At 45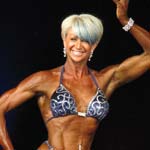 Thursday 8th August 2013 - Other Sports coverage sponsored by CASA Hotel
The old adage says that "life begins at 40" - and one local lady has certainly proved that as she took second place in a body building competition last weekend, having only taken up the discipline a year ago.

Wendy Ally, 45, of Clowne, competed in the British Natural bodybuilding Federation regional heats in Derby for the first time on Sunday and, along with her second place, earned the chance to compete in the National finals in September.

The Chesterfield Post spoke with Wendy on Monday, when she... READ MORE...
The Nenna Kind Cancer Support Centre's 1940's Evening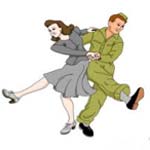 Wednesday 7th August 2013
Just like the Chesterfield Prostate Cancer Support Groups 1940's themed tea and cake celebration on Friday 9th August, the Nenna Kind Cancer Support Group is having it's own 1940's themed evening a week later - at Chesterfield FC's PROACT Stadium on Friday 16th August!

A fantastic evening of 1940's swing music, where you can enjoy supper and dancing along to the sounds of 'Swingamathing', from 7pm until midnight and, while it's not compulsory, you're all encouraged to wear 1940's costume - for which there will be a prize for the best outfit! READ MORE...
Traders Set To Move In To Chesterfield's New Market Hall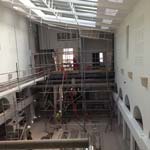 Wednesday 7th August 2013 All of the traders who were previously trading from Chesterfield's Market Hall have been offered space in the new Market Hall when it re-opens this autumn.

The iconic building, owned and operated by Chesterfield Borough Council, is due to open in October after a redevelopment which has cost £4 million in build costs.

The council has been working with traders to offer an improved shopping experience to customers new and old when the market hall opens again. Each of the potential traders were asked to present a business case setting out what... READ MORE...
1940's Tea & Cake Party In Aid Of Prostate Cancer Support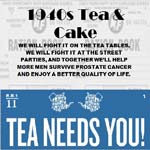 Tuesday 6th August 2013 The Chesterfield Prostate Cancer Support Group are having a 1940's themed 'Tea & Cake' celebration on Friday 9th August at Calow Community Centre, raising funds in aid of Prostate Cancer UK.

The 1940s theme came about from Charles Huggins, who in 1941, discovered and developed 'Hormone Therapy' treatment for Prostate cancer. Then in 1945, Terence Millin introduced the retropubic prostatectomy - surgery where the prostate is removed through an incision in the abdomen and both are still used to this day! The Party takes place at Calow Community Centre, Allpits Road, Calow in Chesterfield on Friday August 9th from 11am to 2pm. For more details, call 01246 201366.
Council Urges Residents To 'Have Your Say On HS2'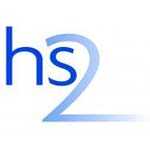 Tuesday 6th August 2013 Residents are being urged by Derbyshire County Council to have their say on the Government's plans for a high speed rail link from London, Birmingham, Leeds and Manchester (HS2).

The route travels through Derbyshire on its way from Birmingham to Leeds. A station for the East Midlands is planned for Toton, and a maintenance depot is on the cards for Staveley.

Councillor Andy Botham, Deputy Cabinet Member for Jobs, Economy and Transport said: "High Speed Rail is going to be a fantastic..." READ MORE...
Britain's Housing Recovery Evident In Chesterfield
Monday 5th August 2013 Signs of the UK housing market's "meaningful recovery" are evident in the East Midlands town of Chesterfield, according to Destination Chesterfield.

Developer Miller Homes East Midlands has described Chesterfield as being "at the top of the wish list for many couples, families and individuals looking to buy."

Miller Homes is one of a number of developers currently building more than 200 new in the borough, with more planned on a 1.94 hectare site of a former school. READ MORE...
Are You A Man, 65+? Take Ten Minutes To Save Your life!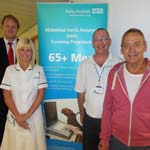 Friday 2nd August 2013 Men aged 65 and over from Derbyshire are being encouraged to come forward for life-saving screening for abdominal aortic aneurysms (also known as AAAs), as part of a national screening programme.

The aim of the NHS AAA Screening Programme is to reduce deaths from the condition by up to 50%, by encouraging men aged 65 and over to come forward for screening for this potentially life threatening condition.

In some men, as they get older, the wall of the aorta, which is the main blood vessel in the abdomen, can become weak. It can then start to... READ MORE & AUDIO...
Chesterfield Fostering Focus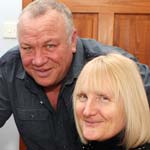 Thursday 1st August 2013 There are just under 700 children in care in Derbyshire and they all need a place to call home. That's where foster carers step in to play a vital role in a child's life.

This August sees the launch of Derbyshire County Council's first ever Chesterfield Fostering Focus and the council's fostering team will be out and about on the streets of the town talking to people about making the first steps into caring.

The team will be at the following venues: on Friday August 9th at the Action Housing Party in the Park 10am - 3pm, on Monday August 19th at... READ MORE...
New Sponsor For Staveley MWFC's News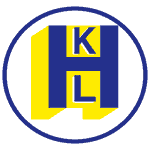 Wednesday 31st July 2013 - Staveley MWFC news sponsors - HKL Specialists Ltd
We are pleased to announce a new sponsor for the Staveley MWFC news section on the Chesterfield Post - HKL Specialists Ltd.

HKL and Staveley MWFC boss Terry Damms has expanded his backing for his club by becoming the new section sponsor for what is essentially Chesterfield's 'second' football club after the Spireites.

He has great plans for the club to move forward and has been busy reshaping things for the better after what was a turbulent last season. READ MORE...
40th Anniversary Memorial For Markham Pit Disaster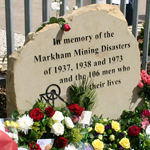 Tuesday 30th July 2013 The first two figures in a memorial to miners who lost their lives down a Derbyshire pit, along with a memorial stone next to the pit entrance, have been unveiled today during an event to mark the 40th anniversary of one of the county's worst mining tragedies.

Eighteen miners died and 11 others suffered serious injury, when the mechanical brake failed on a lift carrying them to the coalface failed at Markham Colliery on 30th July, 1973 and they plummeted to the bottom of the shaft.

It was the third disaster at the colliery following accidents READ MORE & VIDEO...
A Sports Centre For The 21st Century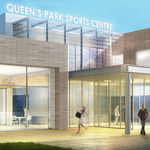 Monday 29th July 2013 We have today received images of what the proposed new Leisure Centre at Queen's Park Annexe would look like.

Currently subject to a consultation process - and the subject of debate at last week's council meeting when a 4,500 strong petition against the proposals was handed in - the new centre is expected to replace the 40 year old current facility, which the council says would cost £3million to refurbish and make good.

The first stage consultation was a huge success with 836 responses and facilities ranked in order of importance, with a 25 metre swimming pool... READ MORE...
A Record Breaking Ashover Charity Classic Car & Bike Show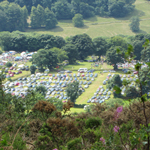 Monday 29th July 2013 Local charities are set to benefit after a record number of classic cars, bikes and enthusiasts turned up at the picturesque Ashover Show Ground, near Chesterfield, this last Sunday for an all-day rally, which has raised thousands of pounds for local charities.

Organised jointly for the third year running by the Rotary Clubs of Chesterfield, Chesterfield Scarsdale, Clay Cross and Matlock, the charities to benefit this year from the Ashover Charity Classic Car and Bike Show will be Hereditary Breast Cancer Helpline, Weston Park Cancer Charity, Hope Springs Recovery Centre - which helps local people with drugs and alcohol addiction... READ MORE...
Derbyshire County Council Appoints New Chief Executive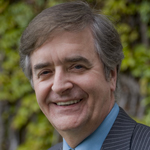 Monday 29th July 2013
Derbyshire County Council has selected Mr Ian Stephenson as its next Chief Executive.

Mr Stephenson has been temporarily covering the job following the departure of former Chief Executive, Nick Hodgson in June.

The £138,000 a year post was advertised nationally and interviews took place over two days at County Hall in Matlock on July 25th and 26th with Mr Stephenson announced as the successful candidate on Friday 26th July. READ MORE...
The Debate Over The Future Of Queen's Park Leisure Centre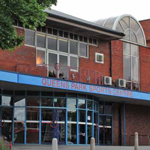 Thursday 25th July 2013

The subject of Queen's Park Leisure Centre has made many headlines in recent months - with Chesterfield Borough Council currently running a community consultation, into a proposed new 21st century health and leisure complex.

The proposed new complex would be built on the site of the derelict Queen's Park Annexe - and local campaigners are against this, suggesting alternative ways that the council could provide what they feel would be a more cost effective facility on the existing site. READ MORE & AUDIO...
'Listening To Chesterfield' - MP Toby Perkins Hits The Streets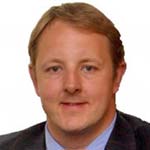 Friday 26th July 2013
Chesterfield MP Toby Perkins will be 'Listening to Chesterfield' in a big way this summer - hoping to meet and hear from 10,000 people across Chesterfield in a huge programme of listening street surgeries.

The MP, local Councillors and his team will take to the streets over the parliamentary recess in events in every single ward in his Chesterfield constituency, asking residents about issues as diverse as their experiences of the NHS and the recent benefit reforms, to plans for new developments in the town centre and the changes to school holiday permissions. READ MORE...
Derbyshire Fire & Rescue Recruiting Reserve Fire Crew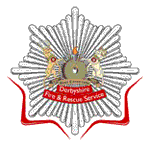 Wednesday 24th July 2013

With possible industrial action looming for the Fire Service Union, local Fire Crew bosses have initiated contingency plans which mean that they are looking to recruit reserve fire crews who would serve in the advent of strike action.

A statement issued by Derbyshire Fire and Rescue Service today says, "The Fire Brigades Union (FBU) is currently balloting its members regarding industrial action over their dispute with the Government on Pension Reform. This ballot is due to close on the 29th August 2013." READ MORE...
The Late Cllr Reynolds Honoured With Footpath Renaming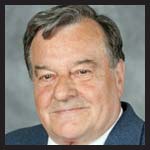 Wednesday 24th July 2013 A footpath in St. Helen's has been renamed 'Reynolds Way' in memory of the late Cllr Trevor Reynolds, a local community activist.

Reynolds' Way, linking Newland Dale with Highfield Road, had fallen into a dilapidated state in recent years. Former Chesterfield Borough Labour councillor, Trevor Reynolds, had campaigned long and hard to secure investment to tidy up the trail.

Unfortunately Trevor, who died in 2011, was unable to see the fruits of his labours - but the local community backed a bid to rename the route... READ MORE...
Were You A Chesterfield 'Dirty Stop Out' In the '80s?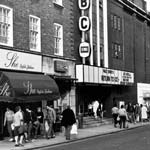 Tuesday 23rd July 2013 A book that has already successfully reunited hundreds of old friends and amassed over 2,500 followers on Facebook goes on sale this week.
 
As we reported previously, the 'Dirty Stop Out's Guide to 1980s Chesterfield' has been put together by local author Neil Anderson, a former Manor School and Chesterfield School pupil who grew up in the town in the era.

Interest in his project quickly snowballed after he launched a Facebook group so people could share photos and memories. READ MORE...
Consultation Continues On Queen's Park Sports Centre Plans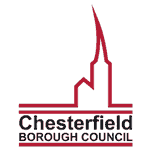 Monday 22nd July 2013 The second phase of the public consultation into plans by Chesterfield Borough Council to build a replacement Queen's Park Sports Centre is to begin.

More than 800 people responded to the first stage of a public consultation, which happened between 24th May and 14th June, (as previously reported HERE) and asked centre users, sports clubs and residents what facilities the new centre should have. 
 
The top five facilities requested were: 25 metre swimming pool; Multi-purpose sports hall; Gym/fitness suite; Children's water fun area; Learner pool. READ MORE...
Frankie The Singing Dog 'Leads' The Way At Church Service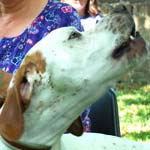 Monday 22nd July 2013 Last week may have seen the hottest day of the year so far in most parts of the UK but, several important guests at Sunday morning's special open-air service at All Saints Church, Ashover, turned up wearing fur coats!

The VIPs (that's Very Important Pets), were attending a special celebration for animals of all shapes, colours and sizes, as well as their human owners.

Church members without a pet were encouraged to bring a cuddly toy and so, the service went ahead with various live dogs and frequent... READ MORE...
MP Provides Food For Thought For Hospital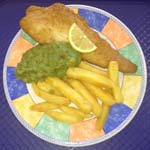 Friday 19th July 2013
After a report identified some weaknesses within Chesterfield Royal Hospital's food service for patients, Chesterfield MP Toby Perkins today went along to see for himself how patients receive their food on wards - and sample a lunch to see the standard of food served.

The Care Quality Commission (CQC), who regulate and inspect GP's surgeries and hospitals, issued a report after visiting the Calow site, served Chesterfield Royal Hospital with a notice to improve after they said that patients were "not fully protected against risks of inadequate nutrition and dehydration". READ MORE & AUDIO...
Chesterfield MP Toby Perkins To Address Meeting Of CCTN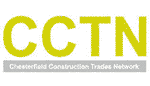 Friday 19th July 2013
Toby Perkins, MP for Chesterfield and Shadow Small Business Minister, will be addressing the meeting of the Chesterfield Construction Trades Network today, between 3.00pm and 5.00pm, at Chesterfield FC's PROACT Stadium.

Mr Perkins will also be fielding questions from the floor and listening to the concerns of local tradespeople.
Attendees can air their views on what is happening to the construction industry in Chesterfield at the moment. Maybe a bad experience with a main contractor? Finding it difficult to attract suitably qualified/experienced workers? Is enough being done to create opportunities for the tradesperson in Chesterfield? READ MORE...
Jobs Boost In Chesterfield With NHS Recruitment Campaign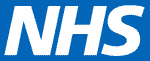 Thursday 18th July 2013 The NHS is providing a jobs boost with a major recruitment open day at Chesterfield Football Club organised by Derbyshire Community Health Services (DCHS) NHS Trust.

The recruitment open day on Wednesday, July 24th - from 10.00am until 8pm - will offer scores of job opportunities in the local Chesterfield area to join Derbyshire Community Health Services NHS Trust's 5,000 - strong staff, caring for patients across the county.

DCHS NHS Trust is one of only a small number of specialist community Trusts in the country providing a broad range of services from children's and adult care to older people's care and older people's... READ MORE...
Pay-As-You-Go Driving Comes To Derbyshire!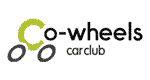 Thursday 18th July 2013 Secretary of State and MP for Derby Dales, Patrick McLoughlin, is to attend Co-wheels Car Club launch event at Newholme Hospital, Bakewell on Thursday 25th July at 10.30am.

Co-wheels have contracted with Derbyshire Community Health Services (DCHS) NHS Trust to provide 10 pool cars for use by hospital staff at six sites across the county - Chesterfield, Bakewell, Belper, Clay Cross Hospital, Church View (Clay Cross) and Darley Dale. Outside office hours these cars will be available to the general public. READ MORE...
Different Type Of 'Boot' For Staveley MWFC At Car Boot Sale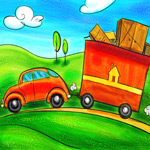 Thursday 18th July 2013
Staveley MWFC are holding their inaugural Car Boot Sale at their Inkersall Road ground in Staveley on Saturday 20th July, starting at 11am.

The sale is FREE for buyers and, to make things even more comfortable in the hot weather, the club house café and bar will be open all day to refresh you with a nice cold beer and a burger!

There is a £5 charge for 'Car Booters' and the sale will be taking place around the pitch perimeter. There is also plenty of FREE parking... READ MORE...
Hero Soldier Visits Local Firm For Afternoon Tea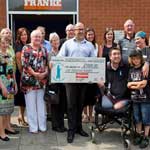 Wednesday 17th July 2013 Ben Parkinson MBE, Ambassador Patron for www.pilgrimbandits.org, was guest of honour at Franke Sissons 'get-to-know-us' afternoon tea on Friday 12th July in Chesterfield.

The horrendously injured soldier, who has both survived and continued to make amazing progress, following an IED explosion in Helmand Province, Afghanistan in 2006, visited Chesterfield to learn more about Franke Sissons' steel manufacturing business and the other charities and causes the local company supports.

As a memento of his visit, staff at the Company designed... READ MORE...
Councillor Calls For Cricket To Inspire Active Lifestyles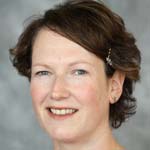 Wednesday 17th July 2013 - Cricket coverage sponsored by AUTOWORLD
The four day cricket match between Derbyshire and Yorkshire at Queen's Park, Chesterfield this week, will be attended by 500 local school children.

The juniors will form a guard of honour as the players enter the field, receive a talk regarding the values and history of the game, play Kwik Cricket on the field during the interval and gain autograph opportunities with players.

Councillor Amanda Serjeant, Chesterfield Borough Council's Executive Member for Leisure, Culture and Tourism, hopes attending the match... READ MORE...
4 Lucky Winners Of Our Chesterfield Cricket Ticket Competition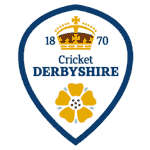 Monday 15th July 2013 - Cricket coverage sponsored by AUTOWORLD
We now have the 4 lucky winners of our Free Pair of Tickets Competition for either Derbyshire's LV= County Championship game v Yorkshire or the Friends Life t20 game v Durham during this week's Chesterfield Festival of Cricket at Queen's Park, Chesterfield.

They are B Woodhead of Walton and S Waller of Grassmoor who both chose the t20 Durham game on Sunday 21st July and J Sockett of Chesterfield and G Biggs who both went for the 4 day game against Yorkshire starting on Wednesday 17th July. Congratulations to those four and thank you for all your entries... READ MORE...
Chesterfield Man Graduates As Royal Air Force Officer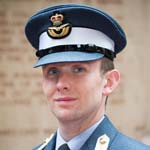 Saturday 13th July 2013 As Chesterfield begins festivities today at the Staveley Armed Forces Weekend, news this week of a newly-qualified Royal Air Force Officer from Chesterfield, who is flying high after recently graduating from a prestigious military academy.

James Bown, 23, graduated as a Flying Officer from Initial Officer Training Course (IOTC) 31 at the Officer and Aircrew Cadet Training Unit at Royal Air Force College Cranwell, near Sleaford in Lincolnshire.

James joined 29 other cadets, including representatives from... READ MORE...
Business Secretary Rt Hon Dr Vince Cable To Visit Chesterfield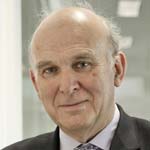 Friday 12th July 2013 The Rt Hon Dr Vince Cable MP - the Secretary of State for Business, Skills and Innovation - will meet business leaders from Chesterfield at an exclusive dinner at Chesterfield FC's Proact Stadium from 6.30pm on Saturday 13th July.

Dr Cable - who is responsible for the Coalition Government's business brief - will deliver a keynote speech before taking questions from delegates during an interactive Q&A.

The event will give Midland businesses the opportunity to... READ MORE...
MP Urges Locals To Back Staveley Armed Forces Weekend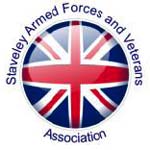 Tuesday 9th July 2013 Chesterfield MP Toby Perkins is mustering the public to join him in celebrating the work of armed service personnel, past and present, at the annual Staveley Armed Forces Weekend.

Taking place in Poolsbrook Country Park on Saturday 13th and Sunday 14th July, organisers, Staveley Armed Forces and Veterans Association, say this year's event promises to be their biggest yet, with the highlight a flypast from a World War II Dakota aircraft on both days.

Saturday begins with a military parade led by a brass band to the... READ MORE...
Loads Of Legends As Teams Named For Charity Cricket Match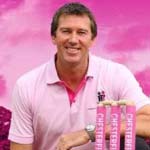 Thursday 11th July 2013 - Cricket coverage sponsored by AUTOWORLD
Aussie Legend Glenn McGrath has named a side packed with former Australia and England internationals as Derbyshire Legend Kim Barnett leads a Cricket Derbyshire side containing a further array of club legends for Monday's 'Chesterfield Turns Pink' Charity Twenty20.

While Damian Martyn. Ian Harvey, Phil Jacques and Jason Gillespie lead the Aussie contingent alongside captain McGrath, Yorkshire and England favourite Darren Gough will also be rolling back the years for the BuyMobiles.net McGrath Foundation XI. READ MORE...
Sophie Adds Queen's Scout Award To Her Many Achievements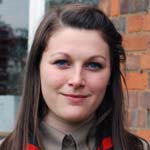 Thursday 11th July 2013 Not content with the challenge of studying for her A Levels, an adventurous student at Ockbrook School has now added the Queen's Scout Award to her long list of personal achievements.

17 year old Sophie Martin from Alfreton is the first member of Alfreton District to achieve the coveted Queen's Scout Award. Sophie has already received her Gold Duke of Edinburgh Award and has been busy fitting all her adventures around studying for four A Levels.

A very proud and excited Sophie received her honours from... READ MORE...
'Owzat For A Great Set Of Pink Wheels!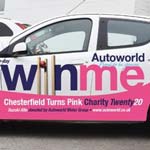 Tuesday 9th July 2013 Chesterfield Auto Retailer, Autoworld Suzuki - has entered into the spirit of the Chesterfield Turns Pink Twenty20 - by donating a pink car!

Chesterfield will turn pink on Monday 15th July, as Australian cricket legend Glenn McGrath spearheads a star-studded charity Twenty20 line-up in support of the McGrath Foundation, the Cricket Derbyshire Community Foundation and Breast Cancer Care.

And supporters, both at the ground and during the build-up, now have an opportunity to win a brand new Pink Suzuki Alto, with raffle tickets to be sold... READ MORE...
40 Jobs And £0.5 Million Investment Comes To Chesterfield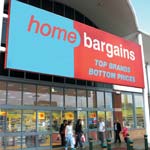 Tuesday 9th July 2013 Britain may be in the grip of a recession but once again, Chesterfield has proved it has economic potential with the announcement this morning that Home Bargains is investing approximately £500,000 in a new store in town, which will open its doors on Saturday, 13th July.

The top brand, bottom price retailer is creating up to 40 new jobs in the community, with its latest store located on Lordsmill Street adjacent to TKMaxx.

This will be the third store to open in Derbyshire, joining more than 300 others across the UK. With plans to open another 50 stores throughout the... READ MORE...
Giving Carers Care - Chesterfield 'Angels' Hit 1 Year Mark
Monday 8th July 2013 They are the hidden army within Derbyshire - in fact, throughout the UK. 112,000 people in our county care for someone they love - someone with an illness or a disability, and many of those will be elderly or infirm themselves.

Sadly, many of those will at some point struggle to cope with 'coping', but many will remain too proud to seek help, and become ill themselves. Many of that number are not registered, believing that it is his or her 'duty' to care for someone close.

One year ago, an organisation was set up in Chesterfield to... READ MORE...